DeepMind supports the establishment of Master's scholarships to study AI at Makerere University

Press Release [For Immediate Release]
DeepMind will make a donation to Makerere University to fund the establishment of four scholarships in the field of Machine Learning beginning in the academic year 2021/2022. The scholarships will support students who wish to study MSc. Computer Science programme (Track: AI and Data Science) taught in the Department of Computer Science at Makerere University beginning in the academic year 2021/22. The scholarships will be open to students from Uganda, other East African countries, or International students from a Sub-Saharan African country. The scholarship package will include full financial support for tuition, stipend, equipment, AI conference participation and mentorship. International students will also be eligible for a relocation grant to move to Makerere to begin their studies.
Makerere University will join other leading universities in partnering with DeepMind to offer scholarships, including Stellenbosch University in South Africa and international partners, such as the Universities of Cambridge and Oxford, University College London and Imperial College in London.
The Vice Chancellor of Makerere University, Prof. Barnabas Nawangwe applauded the partnership between Makerere University and DeepMind.
"In this era, Universities in Africa should embrace the Fourth Industrial Revolution if they are to remain relevant and competitive. To achieve this, Makerere University is partnering with reputable partners at the national and international levels to train hi-tech human resources and establish state-of-the-art teaching, learning and research facilities. So, the partnership between Makerere University and DeepMind is aligned to the already ongoing efforts by Makerere University to build the future workforce for the Fourth Industrial Revolution through our College of Computing and Information Sciences. This is a valuable partnership that will enable Makerere University to train and produce graduate students/researchers and scholars with expertise in Artificial Intelligence, Machine Learning and Data Science. Thank you DeepMind for coming on board and for choosing to partner with Makerere University," remarked Prof. Nawangwe.
Obum Ekeke, Global Lead, University Relations & Education Partnerships at DeepMind, added, "We are very proud to be further expanding our scholarships in Africa with Makerere University, and look forward to welcoming new African scholars to our programme. DeepMind's education efforts recognise that talent must be nurtured in regions which can bring a diverse range of perspectives into AI research, to ensure AI is a technology that can bring benefits for all."
Engineer Bainomugisha, Associate Professor and Chair of the Department of Computer Science at Makerere University, said "We are delighted that DeepMind has provided funding to support graduate training in AI and Data Science at Makerere University. The Department of Computer Science is committed to providing relevant skills in AI and machine learning. The scholarships will complement our ongoing efforts in AI training and research with emphasis on its applications to unique African challenges in the sectors of health, agriculture, and environment, among others. The scholarships will contribute to the growth of the African AI ecosystem."
About DeepMind
DeepMind is a multidisciplinary team of scientists, engineers, machine learning experts and more, working together to research and build safe AI systems that learn how to solve problems and advance scientific discovery for all.
Best-known for developing AlphaGo, the first program to beat a world champion at the complex game of Go, DeepMind has published over 1000 research papers – including more than a dozen in Nature and Science – and achieved breakthrough results in many challenging AI domains from StarCraft II to protein folding.
DeepMind was founded in London in 2010, and joined forces with Google in 2014 to accelerate its work. Since then, its community has expanded to include teams in Alberta, Montreal, Paris, and Mountain View in California.
http://deepmind.com/scholarships
About the Department of Computer Science atMakerere University
The Department of Computer Science is one of the four Departments in the School of Computing and IT of the College of Computing and Information Sciences at Makerere University. The Department is recognized as one of the top Computer Science departments in Africa. Faculty and students in the Department are undertaking innovative research in areas such as machine learning, computer vision, natural language processing, and software systems security. The Department of Computer Science hosts the Makerere AI research lab that specialises in AI research and its applications to real world challenges including the automated diagnosis of crop and human diseases, auction design for mobile commodity markets, Google-funded research on monitoring and analysis of air pollution and traffic patterns in African cities.
http://cs.mak.ac.ug
Eligible students for the scholarships need to be admitted to the MSc Computer Science programme. Applicants for the Msc Computer Science at Makerere University should look out for a call for graduate admissions for 2021/22 around the end of February 2021 (tentative) the Directorate of Research and Graduate Training website. For more information about the DeepMind scholarships please contact cs@cis.mak.ac.ug. The scholarship announcement will be published around May 2021 on the Department and University websites.
Amity University: Call For Applications July 2021 Intake
In partnership with Amity University (AUUP), Makerere University under the College of Computing and Information Sciences (CoCIS) has been offering e-Learning courses (Bachelor's degrees, Master's, post-graduate diplomas and Post-graduate certificates) for the last over 10 years under the Pan African e-network project on behalf of the Uganda government, Indian government and African union.
Now under a new Partnership M.O.U since inception in the year 2018. We offer a variety of courses tailored for convenient and continued education to students in East Africa unable to attend university physically, using modern information communication and online technologies from AUUP and state-of-the-art e-learning technology. The degrees will be awarded to successful candidates by Amity University.
Please see Downloads for course details.
ADMISSION REQUIREMENTS:
Master and Postgraduate programmes – Minimum is a Bachelor's degree in any discipline.
Bachelor programmes – Minimum is two (2) principal passes at 'A' level.
APPLICATION PROCEDURE:
Pick an Application Form (50,000 UGX) and banking details: ACCOUNT NUMBER: 9030014896898, ACCOUNT NAME: COLLEGE OF COMPUTING & INFORMATION PROJECTS. – STANBIC BANK. (ANY BRANCH IS OK.)
Submit together with photocopies of certified transcripts, certificates, two passport size photos, and a copy of your National ID and Passport (Mandatory for all applicants)
PLEASE NOTE:
All students are required to pay not less than 80% of the tuition fees before registration and enrollment.
Application deadline for July intake is 30th June 2021
For additional details contact:
The Front Office, School of Computing and IT, Block A
Phone: +256 788 864870 OR +256 703 147449 (WhatsApp)
CoCIS Annual Report 2019/2020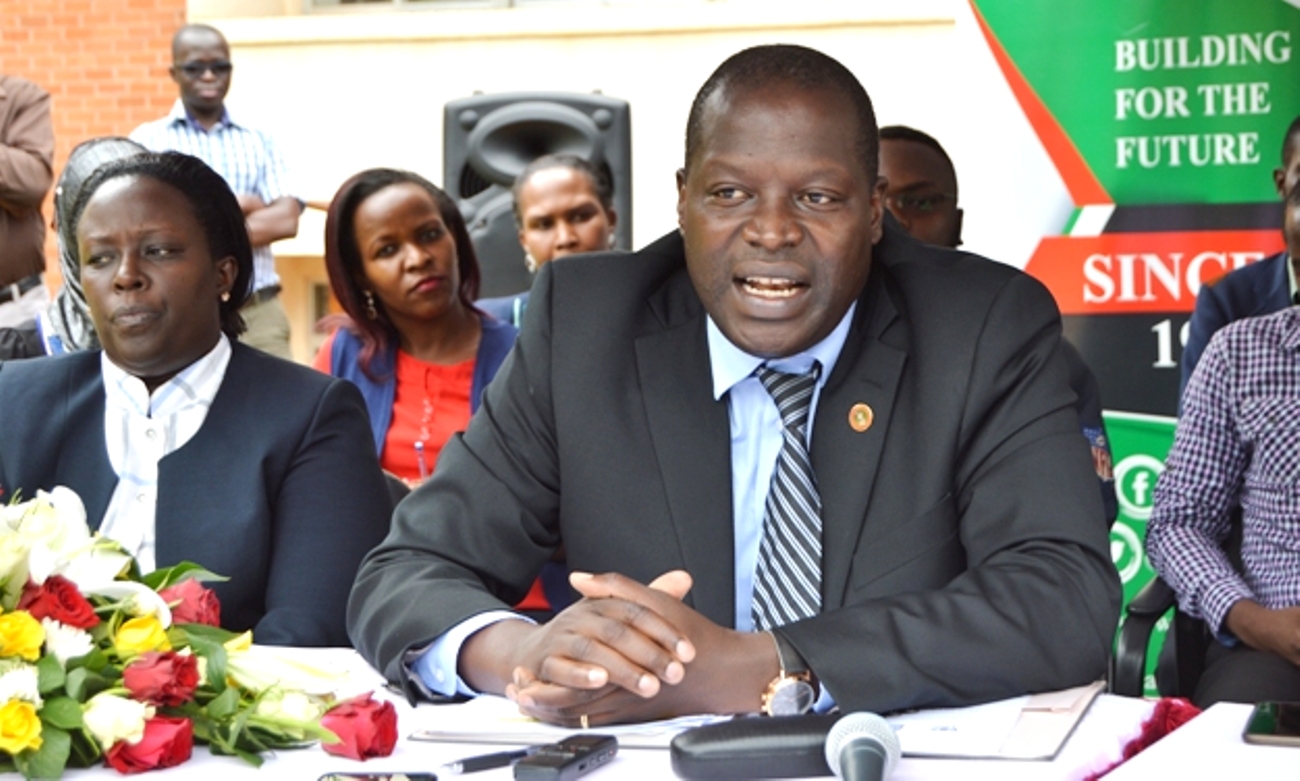 We are extremely grateful and privileged to share our Annual Report for Academic Year 2019/20 with Makerere University community. The College is on track to be a thoughtful leader in shaping a strong, shared vision of academic success in ICT flagship research and education.
Although the first six months of academic year 2019/20 have been very exciting and full of significant accomplishments, the last six months have been quite challenging due to the unprecedented pandemic of severe acute respiratory syndrome coronavirus 2 (SAR-CoV-2), that causes Corona Virus Disease 2019 (COVID-19). I anticipate that Science, our collective actions and any other adversity will yield positive outcomes, which will address current hardships that have significantly affected our livelihoods.
I take this opportunity to thank COCIS staff, faculty, and students for the resilience you have demonstrated and for all you have to do to keep our college moving forward to meet our strategic goals. Achieving academic success continues to remain an intentional outcome of our research and educational activities.
Let us continue to live healthier lives and practice good hygiene habits.
This academic year I would like to highlight excellent research and innovations that are being carried by our students and faculty. Why is our focus on Research and Innovations? At the heart of our distinctive model of ICT teaching and learning, we ensure the production of fine and high-quality human resource, while with research and innovations, we wish to increase the production of critical breakthroughs of ideas that advances scientific knowledge and innovations. This, we believe, will culminate into technological solutions. Currently, our college has a majority population of young faculty with incredible potential and a top 10% talented crop of students in the nation ready to exponentially push our research and innovations agenda forward. For example, our amazing faculty and students are building IoT sensor devices for smart homes, smoke detection, indoor and outdoor asthma monitoring and management, and robotics.
As College Principal, I appreciate the excellent progress we are making in conducting high-quality research. Our research capacity has significantly grown and it is very strong. We have a total number of 30 active grants secured either internally (22) or externally (10). Our graduate enrolment now stands at 9.6% up from 3% three years ago. We are on a steady march to meet our current target of 15%. This academic year we graduated six PhDs, 24 Masters, and over three faculty successfully completed their PhDs. Our College continues to offer impeccable educational and research opportunities for students and at-large community.
Thank you very much for reading our Annual Report and when you are in Makerere University stop by and visit this amazing college. We are committed as a college to be the leading regional hub for Data Science and AI research.
Professor Tonny J. Oyana
PRINCIPAL
CoCIS CIPSD Short Courses April 2021 Intake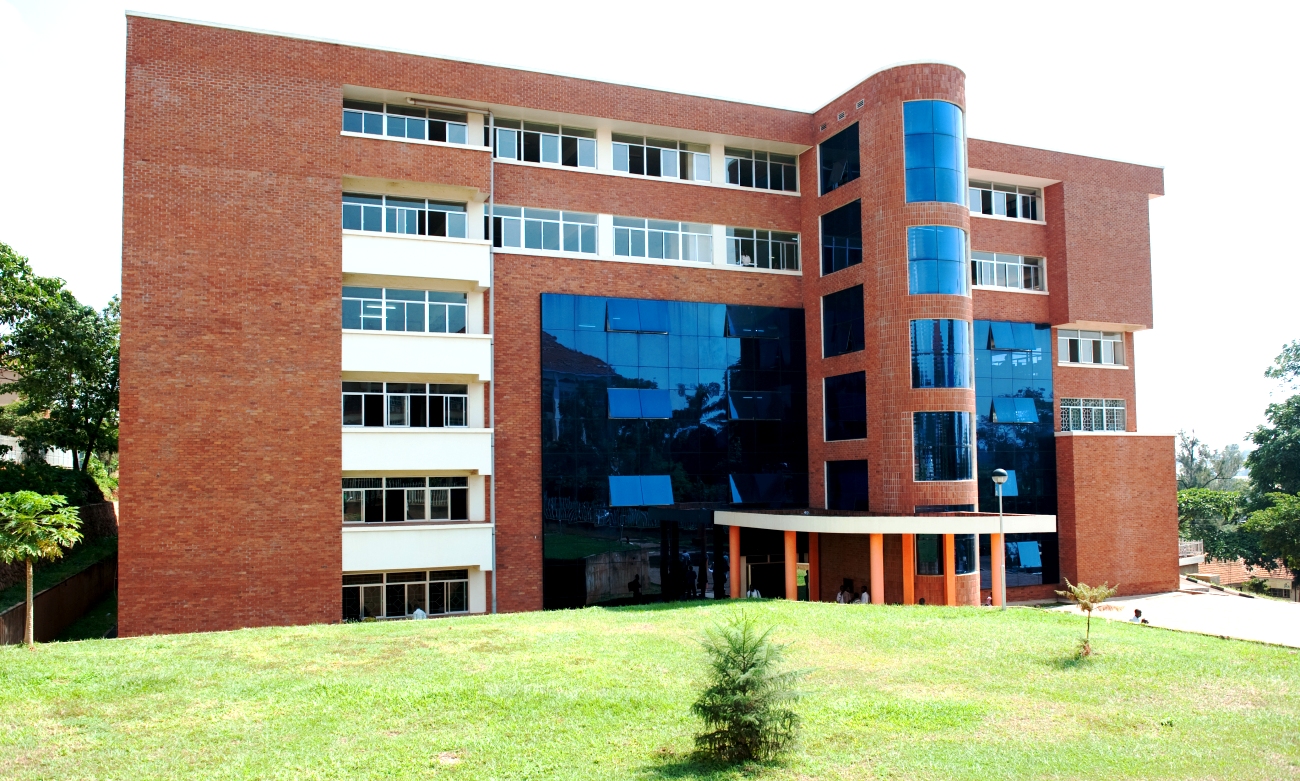 The Center for Innovations and Professional Skills Development (CIPSD), College of Computing and Information Sciences (CoCIS), Makerere University is a specialized unit which delivers state-of-art training in ICT. The training includes; Cisco Networking Academy for Cisco related courses, Microsoft IT Academy Program for Microsoft related courses, International Computer Driving License course, Oracle Certified Training center for Oracle, Linux and Unix Training center. CoCIS is also an authorized Testing center, operating under PearsonVUE and Kryterion.
Please see Downloads for the courses currently offered at the Center.
For further enquiries, contact;
The Center for Innovations and Professional Skills Development (CIPSD)
Level 5, Block B,
College of Computing and Information Sciences (CoCIS)
Makerere University
E-mail: cipsd[at]cis.mak.ac.ug
Url: www.cis.mak.ac.ug/cipsd
Tel: +256 392 000 180
Mob: +256 782 512 897