CEPIDE Lays Ground for Innovative Doctoral Education in Ugandan HEIs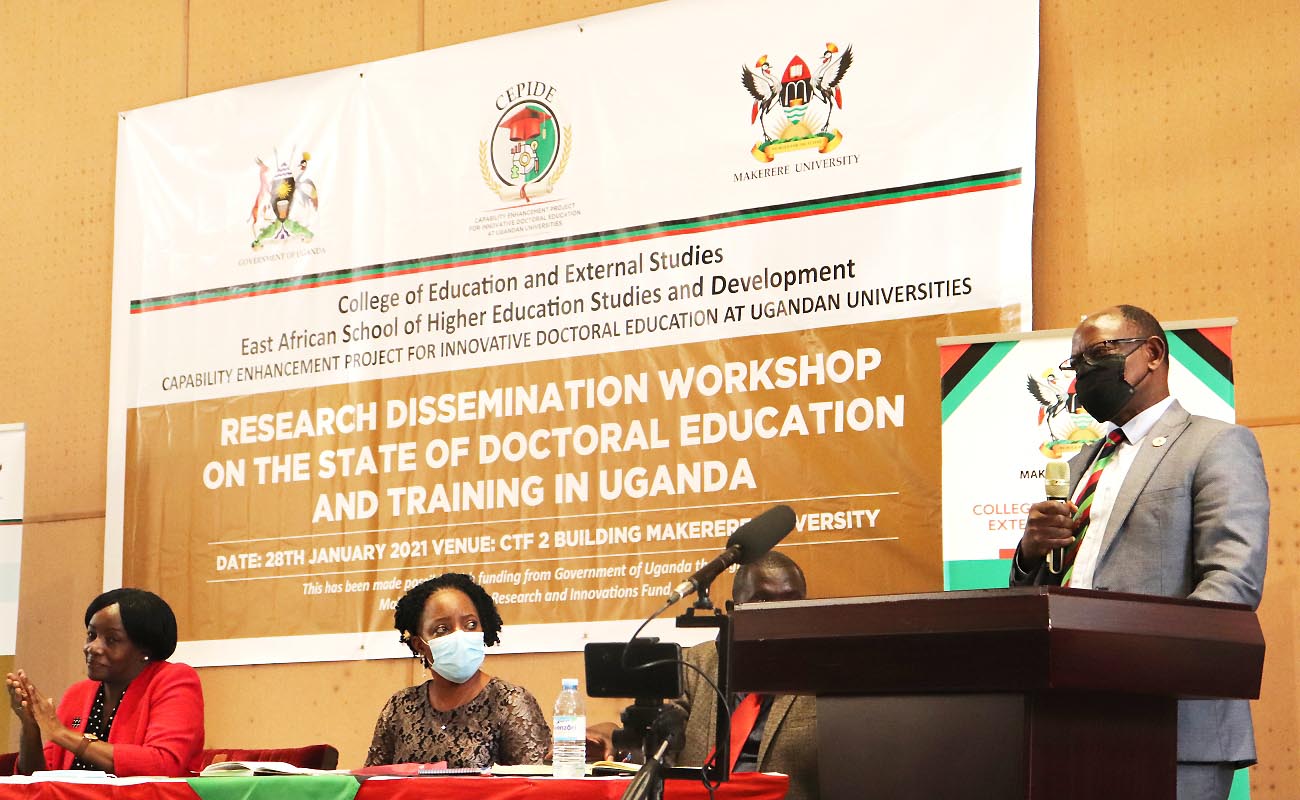 CEPIDE is an acronym for the Capability Enhancement Project for Innovative Doctoral Education at Ugandan Universities (CEPIDE). Funded by the Government of Uganda under the Makerere University Research and Innovations Fund (Mak-RIF), this two-phase project aims to build institutional capacity and individual capabilities of doctoral supervisors at Ugandan universities by giving rise to a shift from traditional modalities to innovative approaches of doctoral education.
On 28th January 2021, stakeholders gathered in the Central Teaching Facility 2 (CTF2) Auditorium, Makerere University, to receive findings from Phase one of the project. This phase entailed conducting a baseline study of the state of doctoral education in Uganda. Phase one will also involve writing a course module for a specialized blended capacity building training for supervisors of doctoral candidates at Ugandan universities. Phase two on the other hand will involve implementing the course module developed in phase one as well as creating a database and an online platform for e-networking, knowledge sharing and professional support among doctoral supervisors in Ugandan universities.
The East African School of Higher Education Studies and Development (EASHESD) under which CEPIDE falls has aligned its activities along four thematic areas namely; Policy and advocacy, Research and Innovations, Leadership and Management, and Training and Learning. These thematic areas position EASHESD to contribute to research in the understanding of the field of higher education, with the CEPIDE study intricately feeding into this.
EASHESD is predominantly a graduate School offering Masters and PhD programmes and as such, the CEPIDE study on improving the quality of Doctoral Education and Training in Universities in Uganda is a fulfillment of its mandate. Addressing the dissemination workshop, the EASHESD Dean Dr. Ronald Bisaso elaborated that CEPIDE study is aligned to the School's own practice and grounded in research undertaken therein.
"As Dean, I am happy to note that the members of staff from the East African School of Higher Education Studies and Development wrote proposals and received funding to support three projects under the Makerere University Research and Innovations Fund (MakRIF). These projects include: i. Capability Enhancement project for Innovative Doctoral Education at Ugandan Universities (CEPIDE), ii. Enhancing Women to Leadership positions in Universities in Uganda (WOLEP) and iii. Pedagogical Leadership of Academic Staff in Higher Education Institutions to Enhance Graduate Work Readiness and Transition to Work (PLASHE-WIL).
"Through the aforementioned research projects, the School has ensured that key stakeholders namely female Vice Chancellors, the National Council for Higher Education (NCHE), National Planning Authority (NPA) and the Ministry of Education and Sports (MoES) participate in the research projects as well as actively engage with researchers during the dissemination of findings on higher education" remarked Dr. Bisaso.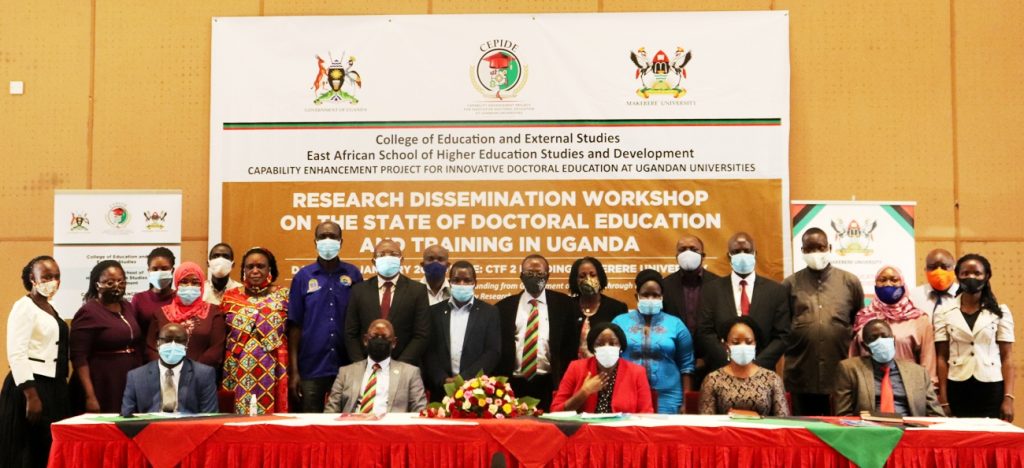 He concluded by saying that the involvement of key stakeholders in research and dissemination has enabled EASHESD to build a network that connects research in higher education with Government agencies that focus on higher education and development as well as universities in Uganda.
Presenting an overview of the project, the Principal Investigator (PI) Dr. Irene Etomaru said the study was driven by the acute shortage of a critical mass of doctorates with requisite knowledge and skill sets to undertake translatable research and train innovative researchers in Uganda. "There are only about 26 researchers per million inhabitants in Uganda, which is well below the world average of 1,083, about 1,000 PhD holders in various disciplines are unevenly distributed across the academia, government ministries, agencies and research institutes and 80% of these are at Makerere University."
The PI shared that through CEPIDE, it is envisaged that an Enhanced Postgraduate Environment (EPE) will be created in Ugandan universities. The EPE, she said, would lead to the nurturing of a new cadre of doctorates able to undertake translatable research, train innovative researchers as well as develop innovative models to address local societal needs and improve Uganda's innovative capacity.
In terms of data collection, the CEPIDE team reviewed laws, plans, policies and reports, and held Focus Group Discussions (FDGs) with NCHE. Furthermore, they collected data from fourteen institutions offering doctoral education and training in Uganda and held in-depth interviews with a total of 49 participants.
Prof. Fred E. K. Bakkabulindi another member of the research team tasked with the role of mentorship then delved into the context and history of doctoral training in Uganda. Statistics for the period 1970-2020 revealed that Makerere University at 90% had the highest number of PhDs among the five doctorate awarding Public HEIs in Uganda. Mbarara University of Science and Technology (MUST) followed with 7.2%, Gulu University (GU) with 1.5%, Uganda Management Institute (UMI) with 1.1% and finally Kyambogo University (KyU) with 0.2%. The glaring difference in percentages could be attributed to the fact that whereas Makerere's statistics stretch back to 1970, the other four HEIs only started awarding PhDs in the 2010s with GU coming closest in 2013.
The statistics shared by Prof. Bakkabulindi further proved the unfortunate fact that doctoral education and training in Uganda is biased in favour of males. Only 23.4% of the total numbers of PhD graduates in the aforementioned 50-year period were female. UMI led the percentages with 45.5%, followed by Makerere at 23.6%, MUST at 20.5%, GU at 14.2% while KyU is yet to graduate any female PhDs.
Prof. Bakkabulindi also examined the Science Technology Engineering Mathematics (STEM) versus non-STEM dichotomy with telling results. KyU proved that it is a predominantly STEM HEI by producing 100% STEM PhDs. KyU was followed by MUST at 79.5%, Makerere at 67.6%, GU at 40%, while UMI produced none.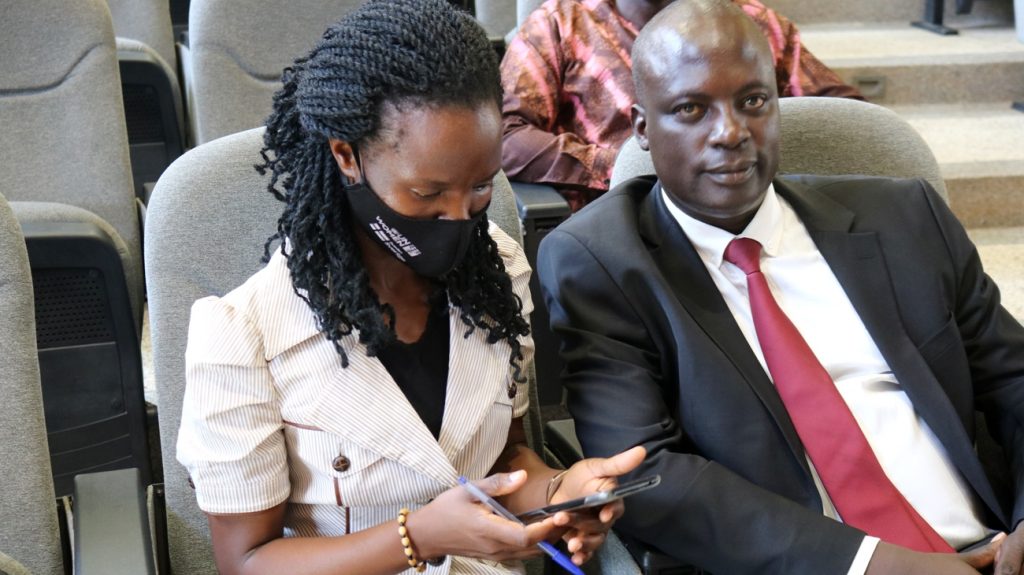 With the contexts established, it was time for the participants to hear the team's findings from their baseline study. Dr. Tom Balojja who also doubled as the day's emcee in delivering a summary of the findings shared that doctoral education and training in Uganda had low throughput rates. Furthermore, doctoral education and training is biased in favour of males and STEM disciplines, and has its capacity concentrated in Makerere University.
He then went on to present the findings in detail, as espoused by the European Commission's Seven Principles of Innovative Doctoral Training. These seven are; Research excellence, Attractive institutional environment, Interdisciplinary research options (cross-disciplinarity), Exposure to industry and other relevant employment sectors, International networking, Transferable skills training and Quality assurance.
The CEPIDE study recommended that;
Government of Uganda should integrate doctoral education and training in national development planning within the context of the policy objective of increasing the percentage of the GDP spending on Research and Development (R&D).
National targets should be set and resources should be committed to achieve the set targets in order to address concerns about the inadequacy of the critical mass of researchers in the country.
Government of Uganda should introduce a sufficient and well-structured legal framework necessary to regulate doctoral education and training. The legal framework should regulate the structure of doctoral programs and curriculum issues, support systems and staffing to improve the quality of the postgraduate training environment in HEIs in Uganda.
Government of Uganda and institutions offering doctoral education and training should work out mechanisms which will enable them to work with the industry and other research institutions in promoting research and innovations.
Institutions should transit from offering PhD by research to the taught PhD
The scope of doctoral education and training should be broadened to incorporate other models of the doctorate such as PhD by coursework (taught PhD), Professional doctorates, Work-based doctorates.
The role and funding of Doctoral Schools in Universities should be underscored to create enhanced postgraduate environment (EPE)
More research and interventions into doctoral education and training in Uganda.
Reacting to the presentation, the Director Directorate of Research and Graduate Training (DRGT), Prof. Buyinza Mukadasi requested the NPA to come up with a PhD training strategy for Uganda that clearly outlines the demand for PhDs particularly in the industry as well as resources to train them. He emphasized the need to preserve the quality of PhDs trained as the drive for more PhDs is impressed upon HEIs. In the same breath, the Deputy Director DRGT, Dr. Robert Wamala advocated for a mechanism to ensure productivity of PhDs as a third factor to consider in addition to quantity and quality.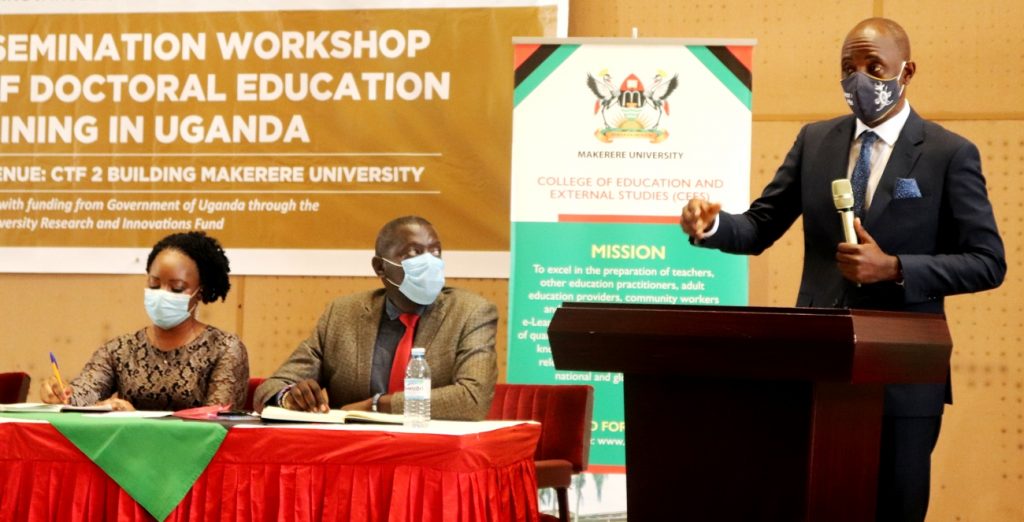 Dr. Paul Birevu Muyinda, the Deputy Principal College of Education and External Studies (CEES) in his remarks commended Mak-RIF for changing the terrain of research and innovations at Makerere University. "CEES was one of the Colleges that wasn't attracting much funding but with the coming of Mak-RIF, we have seen a very significant increase from only two research Projects to twenty."
He thanked NPA for accepting to conduct both virtual and physical training for staff at Makerere University who are interested in writing impactful policy briefs.
Dr. Sabrina Kitaka who represented the Mak-RIF Grants Management Committee (GMC) Chairperson, Prof. William Bazeyo commended the CEPIDE research team for recognizing that Makerere as a leader ought to strive to bridge the gap in doctoral training and education between itself and younger institutions. She thanked the Government of Uganda for providing funding to more than 500 Research Projects all aimed at informing national development priorities.
"The Volatility, Uncertainty Complexity and Ambiguity (VUCA) phenomenon created by the COVID-19 is teaching us how to be innovative by disseminating our findings both physically and online. Any innovation that results in training of scholars is not only exciting but brings closer the possibility of an education that is boundless" said Dr. Kitaka.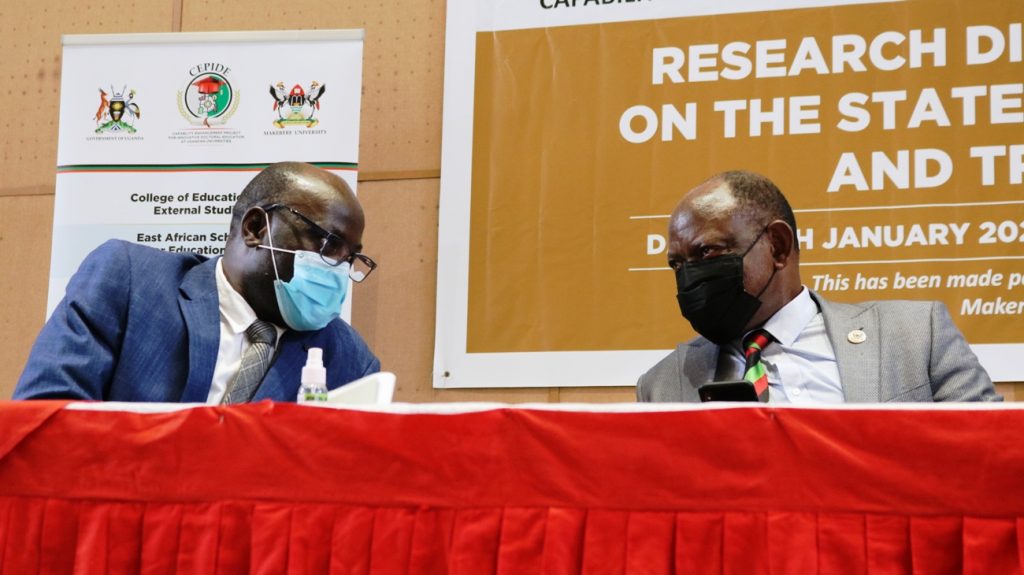 Mr. Timothy Sejjoba who represented Dr. Jane Egau, Director for Higher Technical and Vocational Education and Training – HTVET, Ministry of Education and Sports (MoES) in his address congratulated Makerere University upon not only securing funding under Mak-RIF but also putting it to good use. "We believe that you are going to inspire other institutions to reach the heights that they should."
He noted that the CEPIDE study had brought very interesting findings and conclusions to the fore and that his Ministry would be very glad to continue discussing these with HEIs. On the issue of quality assurance for PhDs Mr. Sejjoba advised that HEIs ought to be self-regulating so as to guarantee the brand of their programmes and graduates in the job market.
In his remarks, the Vice Chancellor, Prof. Barnabas Nawangwe congratulated the CEPIDE team upon delivering possibly the most important Mak-RIF seminar to-date, owing to its addressing of the University's core strategic direction head-on. He equally thanked the Government of Uganda for providing; i. Funding for over 500 research and innovations through Mak-RIF, ii. Increasing the monthly salary of a Professor to UGX 15million, and iii. Funding infrastructure development for research. "We now have some of the best labs anywhere in the world and there is no reason why as a University we cannot drastically contribute to transformation of our society."
He reiterated Makerere's commitment to support other HEIs to build their capacity in doctoral training and teaching and commended the decision by the Higher Education Student Financing Board (HESFB) to start offering loans for postgraduate study at Higher Education Institutions (HEIs) in Uganda.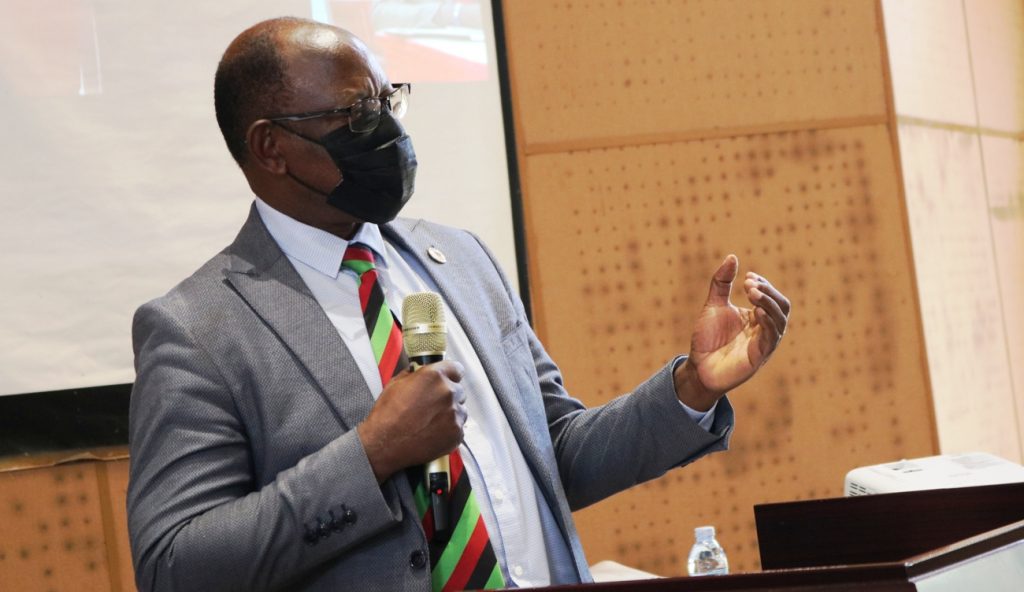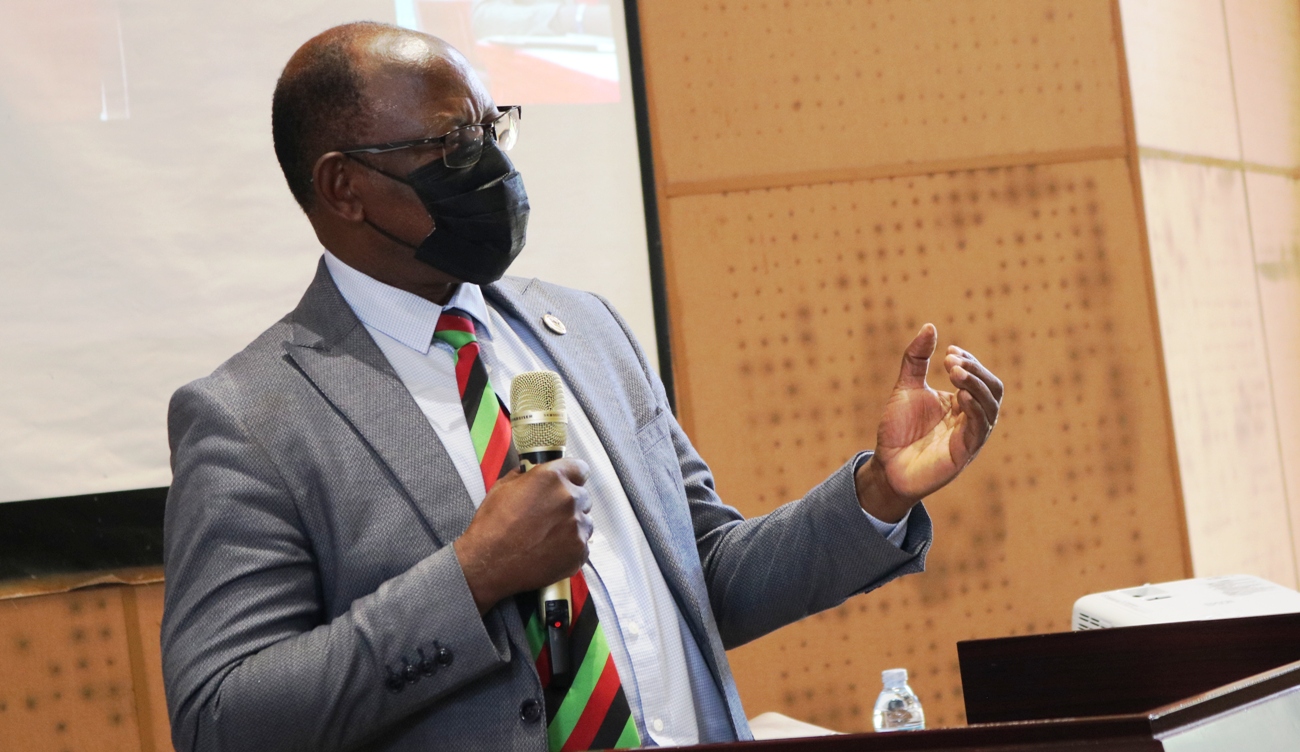 The Executive Director National Planning Authority (NPA), Dr. Joseph Muvawala in his address commended the ongoing policy work between the School of Economics, College of Business and Management Sciences (CoBAMS) and his authority, noting that this ought to be duplicated between other Schools and Government Ministries, Departments and Agencies. He shared that increasing number of graduate students seems to be sufficient condition for Uganda to take off in terms of economic development and emphasized the importance of Makerere University implementing its new 10 year strategic plan, which he described as "good".
He advised the CEPIDE team and all researchers to improve their capacity to write policy briefs, noting that policy makers lack the time to read research papers in their entirety. "I am here to say that you have our full support as NPA and my colleague Dr. Mugendawala will draft a concept on how to connect graduates to industry."
Concluding the day's remarks, the Chief Guest Dr. Nora Mulira who represented the Executive Director NCHE, Prof. Mary Okwakol acknowledged that the Council as a participant in the CEPIDE study had gleaned a number of lessons to incorporate in the UNESCO instrument that feeds the state of Uganda's Higher Education. She added that the study provided a number of options on how to advance the National PhD programme and thanked the Vice Chancellor for effectively using the funds received from Governement of Uganda.
"To the Principal Investigator, this is a pivotal study that is going to move Uganda ahead and is well aligned with strategic development framework as enshrined in NDPIII and Vision 2040, which look at research and innovation as a driver for development" commended Dr. Mulira.
She urged the research team to formulate an output plan that stipulates the specific actions that need to be undertaken by particular stakeholders within set timelines.
Article by Public Relations Office.
Please see Downloads for presentations
Police approves new compulsory soft skills training course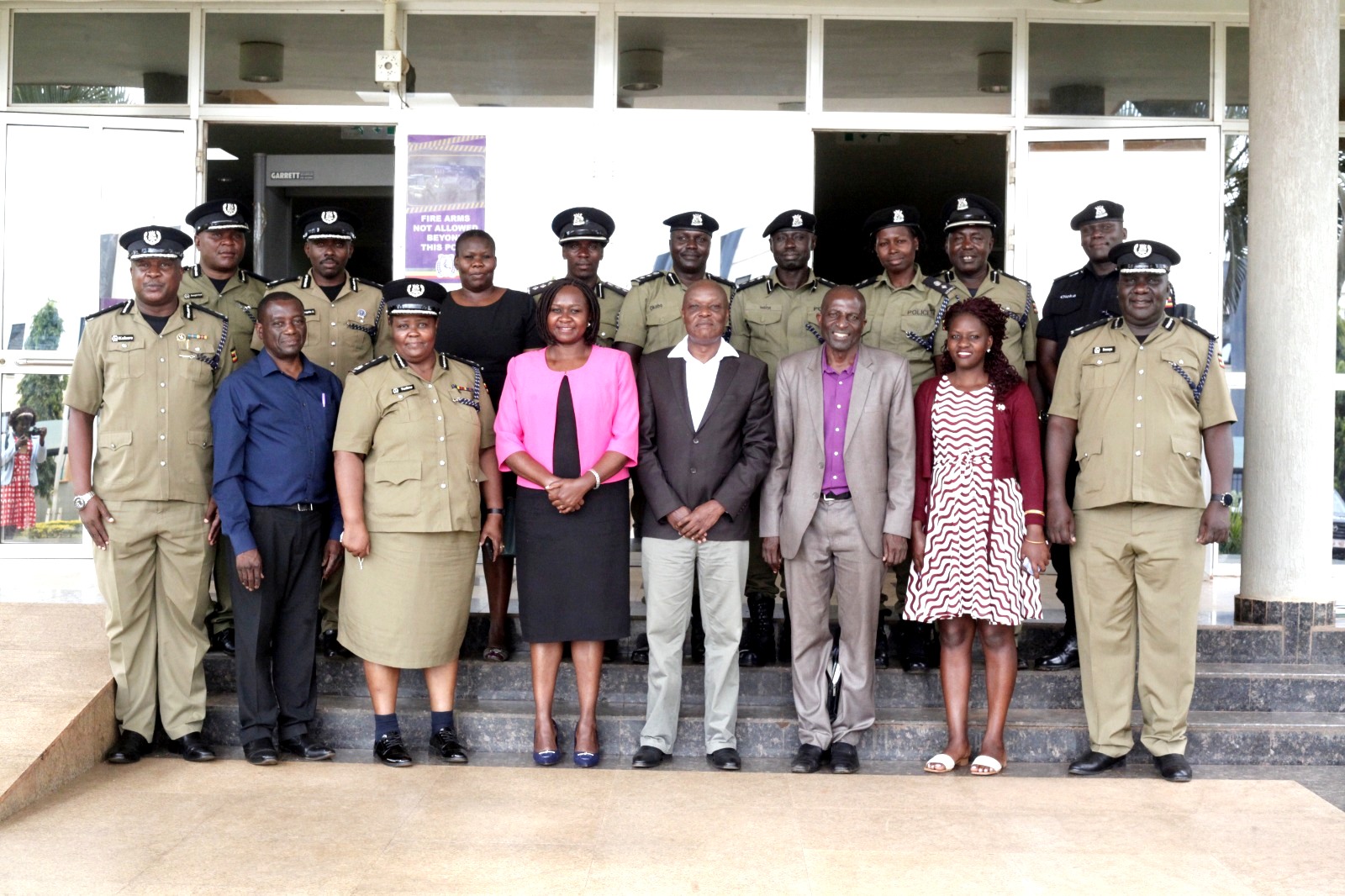 The Uganda Police Force (UPF) in partnership with Makerere University have approved a new training course intended to impart soft skills in police trainees.
The program dubbed "Promoting community policing by integrating soft skills in Uganda Police training" funded by the Government of Uganda through Makerere University Research and Innovations Fund (Mak-RIF) is expected to be rolled out in 2025 and it will be part and parcel of the police training course.
SCP Anne Tusiime, the Deputy Director Human Resource Development, embraced the program and pledged support for the course.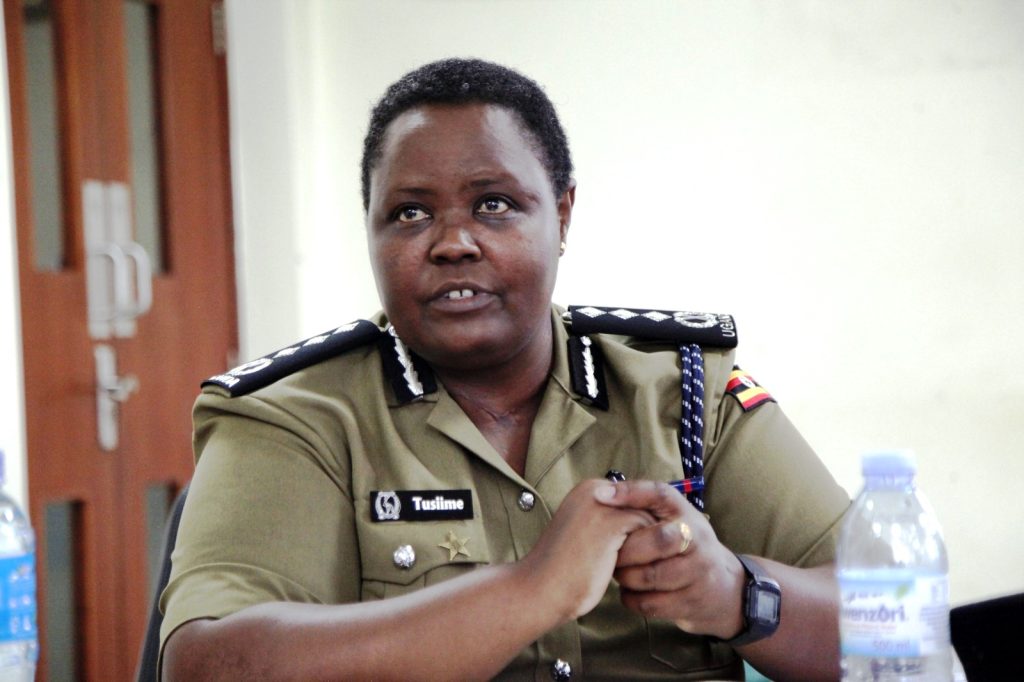 "I believe with this project that is ongoing, we are heading to making the force better," she noted
This idea was conceived in 2020 by Dr Badru Musisi, a senior lecturer at the College of Education and External Studies (CEES) and the Principal Investigator (PI) following the public's outcry that police is brutalising people and the general feeling that police is anti-people.
SCP Tusiime revealed that they are facing challenges arising from lack of soft skills and those having the skills lack the tactics to use those skills.
"While we have put in much effort, we still have some challenges, especially from lacking skills or having skills and we don't use them the way they are supposed to be used. And picking from our name, some of the skills are typically hard skills not soft ones. And so we end up losing out some bits," She added after approving the course during the workshop which was held at the Police headquarters in Naguru, Kampala on November.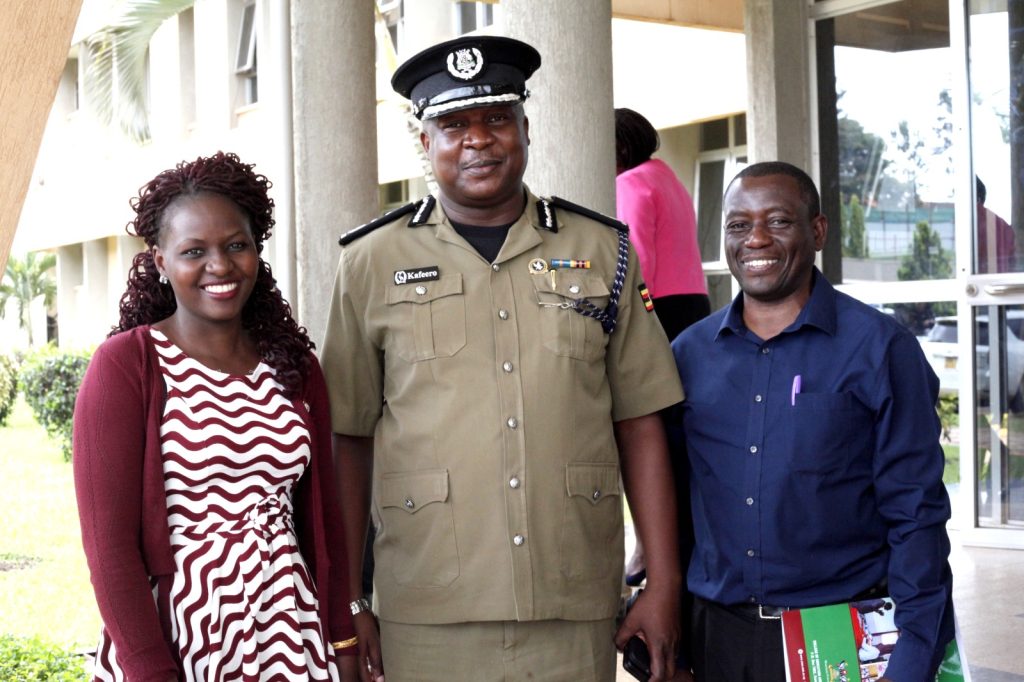 She asked the team of the principal investigators to design a way how skills that may look to be hard, can be simplified and made a little bit softer.
"Let's hold our hands to see that we pull it through. The pledge on behalf of the force is that we are committed to human resource development. We pray that this project will give us a serious backup in whatever we are doing," SCP Tusiime emphasised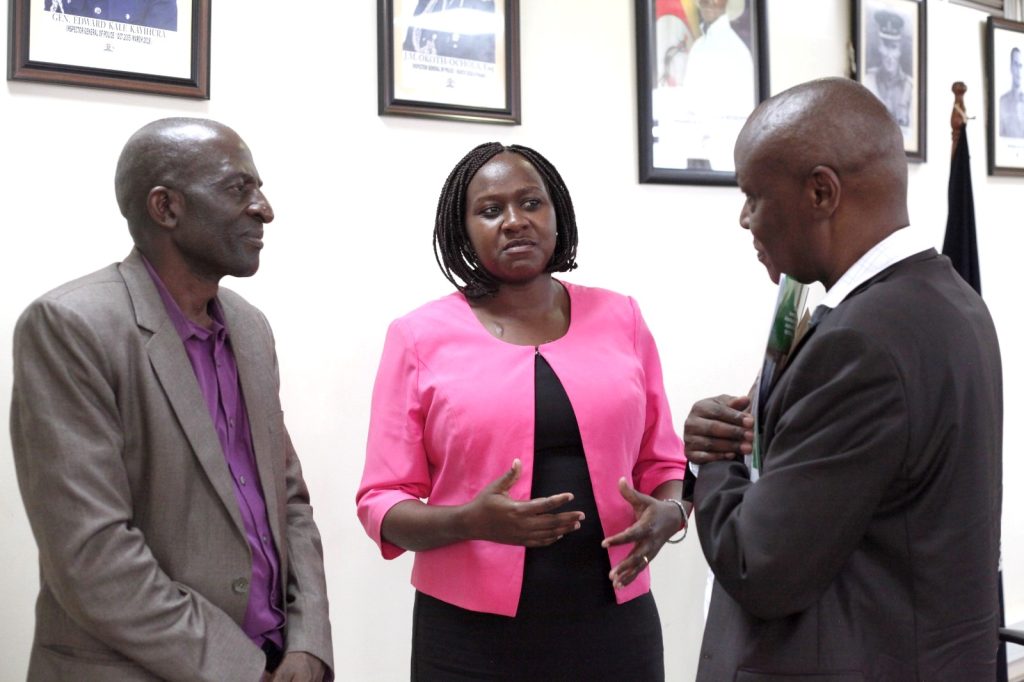 SCP Fred Enanga, the Police Spokesperson told the team of researchers that when passing out officers, they are trained in soft skills because in exercising their duties, they use negotiations but the practice has not been direct as this course is intending to do.
Dr Musisi revealed that the three-year project has finally started to bear fruits after soft skills taxonomy was approved by the top officers.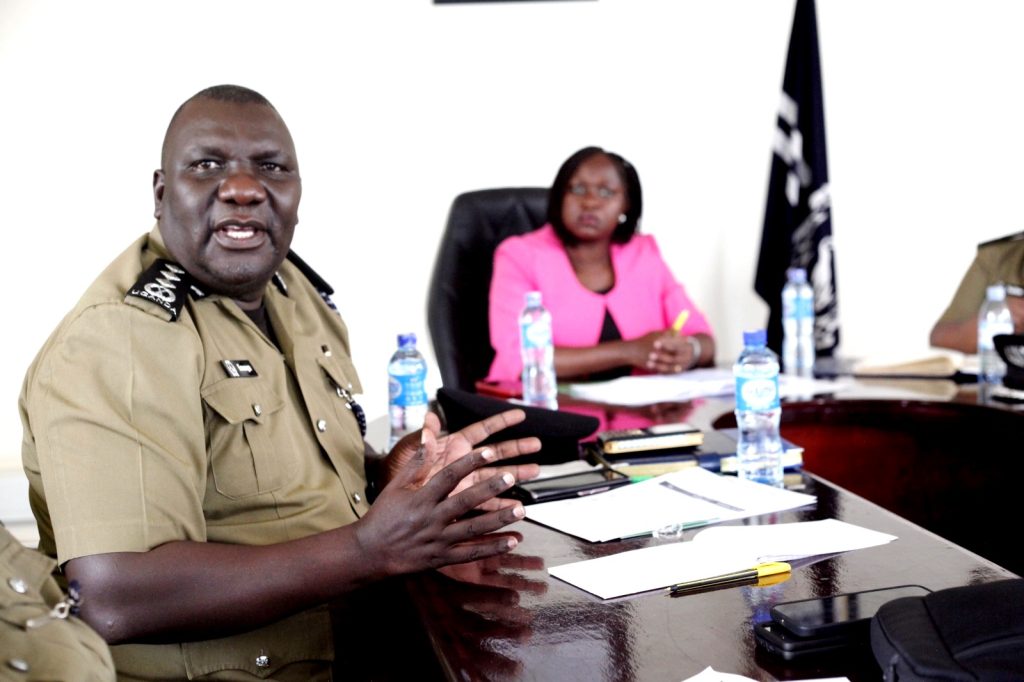 "We are going to use the soft skill taxonomy to develop a transformative framework for embedding soft skills in police training programs," he noted.
On this move, researchers believe that when they secure the balance between the hard and soft skill policing, community policing will ultimately be promoted saying, "We expect to have police officers that build a cordial relationship between the force and the community."
After developing the transformative framework, Dr Musisi noted that they are going to train the instructors of all police training schools and colleges in the country how to use that framework to embed soft skills in their routine training programs.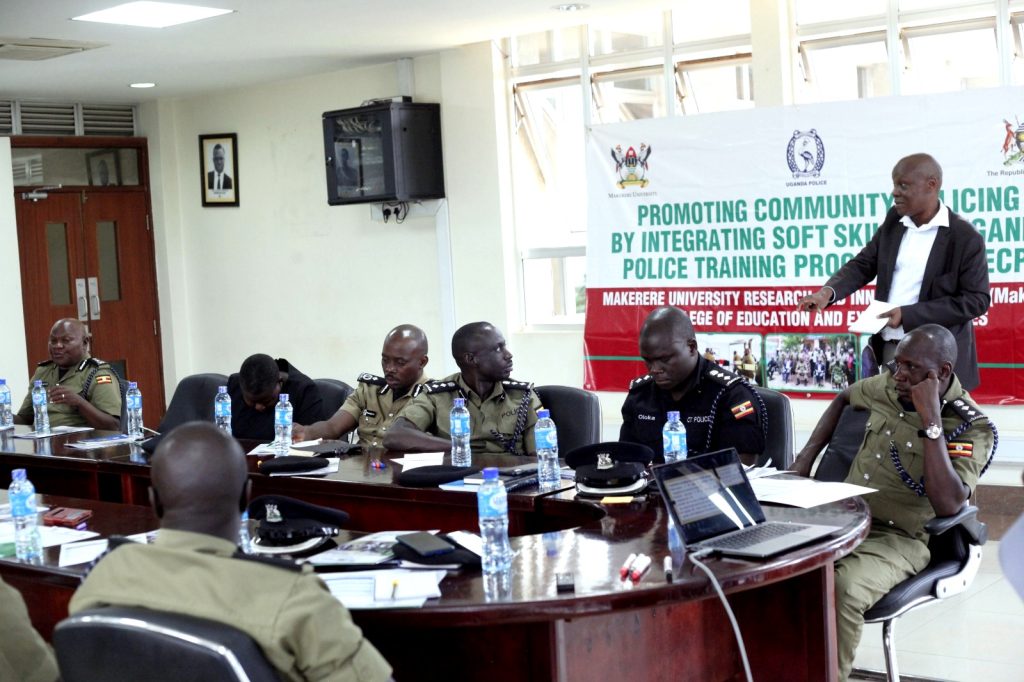 "The soft skills taxonomy is going to give us a foundation of which soft skills are going to be embedded. And our next step is to develop the transformative framework for embedding soft skills that will be tested, refined, passed and thereafter in the third year, we shall be rolling it out," he revealed.
Ms Evelyne Baelvina Nyachwo, the Research Support Officer from Mak-RIF who represented Prof Fred Masagazi Masagazi revealed that the Makerere University Research and Innovations fund (Mak-RIF), funded by the government of Uganda and started in 2019 to support research to provide solutions through innovations to the current challenges Ugandans face.
"We receive money to support research and so we give this money to Makerere lecturers so that they can be able to develop ideas which are majorly tailored to solving our local problems. We identify what is disturbing us and then through research, we come up with the solutions and innovations to solve these problems." she said 
She noted that this project was very timely owing to the issues coming up between the community and the police. "There is limited trust and yet police are supposed to be an arm that protects the community. We want to ensure that our officers have extra soft skills added to them to ensure that they can serve the nation but also become better people and provide better service," she added.
Student teachers join hands to make a difference in the environment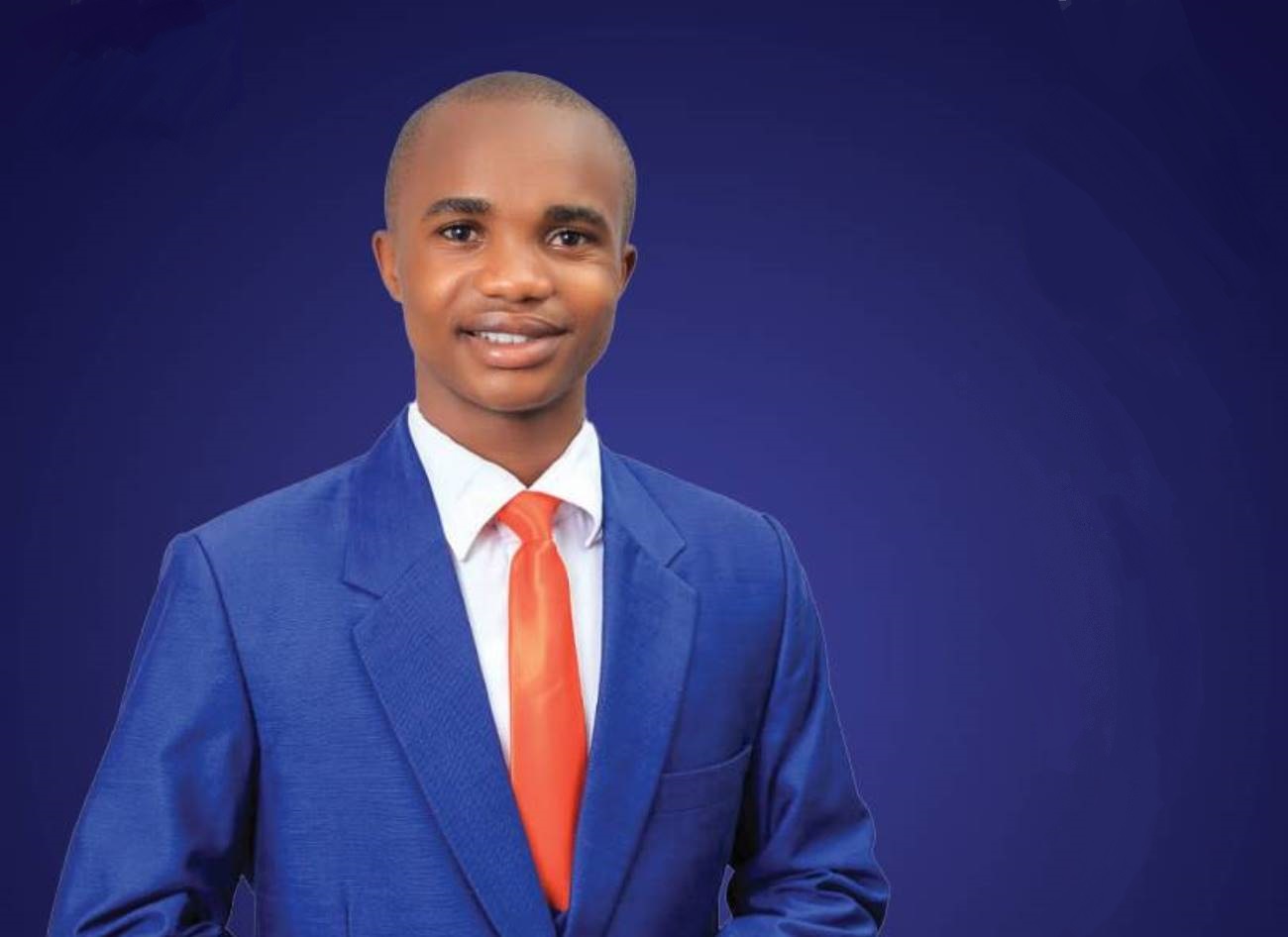 On Thursday, November 9, 2023, students of the College of Education and External Studies (CEES), mobilized by the college chairperson, Mr Ssebina Solomon, united in a display of environmental conservation as they gathered to pick litter around the Makerere University premises under the theme "The teacher's walk against littering in Makerere University."
The main goal of the event was to rebrand the teaching profession and reawaken teachers as agents of social change. The teacher's walk also emphasized the critical role of teachers in shaping morals, values, and character, of their learners and those around them. " Teaching is a noble profession that shapes generations to come, yet often faces challenges and misconceptions," Mr Ssebina said.
To counter these stereotypes and create a positive image, the teacher trainees at Makerere University decided to come together in an activity that would not only benefit the environment but also highlight their dedication to their chosen profession.
Littering being a common and widespread problem throughout the country that not only affects the aesthetic appeal of the environment but also poses serious health concerns, calls for intervention countrywide. The CEES Community took initiative to ensure a litter free Uganda starting with their very own campus grounds.
The event kicked off at around 9:00am and was officiated by Dr. Muhammad Kiggundu, The Head Department of Languages. The students started by cleaning their very own college grounds and moved to Mary Stuart hall picking up any litter found along the streets. The trek continued to the western gate, CEDAT, CONAS , CHUSS and ended at the Complex hall. Here the students sang the national anthem, the Makerere University anthem and Buganda Anthem which depicted the nationalistic and patriotic spirit embedded in the teacher solidarity.
Mr Bakulumapagi Ibrahim, one of the event organisers noted, "Today was a testament to the strength of community spirit. We achieved a lot in just a few hours, and this is just the beginning of our efforts." The students came back to CEES where they were welcomed back and given lots of logistics to share.
The success of this cleaning picking event has inspired hope for future initiatives aimed at preserving the environment and fostering a strong sense of community responsibility. It showcased the power of collective action and community spirit in addressing environmental challenges. It was a reminder that small steps, when taken together, can lead to a cleaner, more sustainable future.
In summary, the litter picking event carried out by teacher trainees from Makerere University was not just about cleaning up the campus; it was a bold statement to the world. It demonstrated that the teaching profession is not confined to the four walls of a classroom but extends to the community and beyond. By taking the initiative to reshape public perceptions of teaching, these future educators are exemplifying the qualities that make teaching a profession of pride and purpose. They are proving that a teacher's influence is not limited to textbooks but extends to the hearts and minds of their students and society at large.
Youth & Innovation Expo to nurture financially stable teachers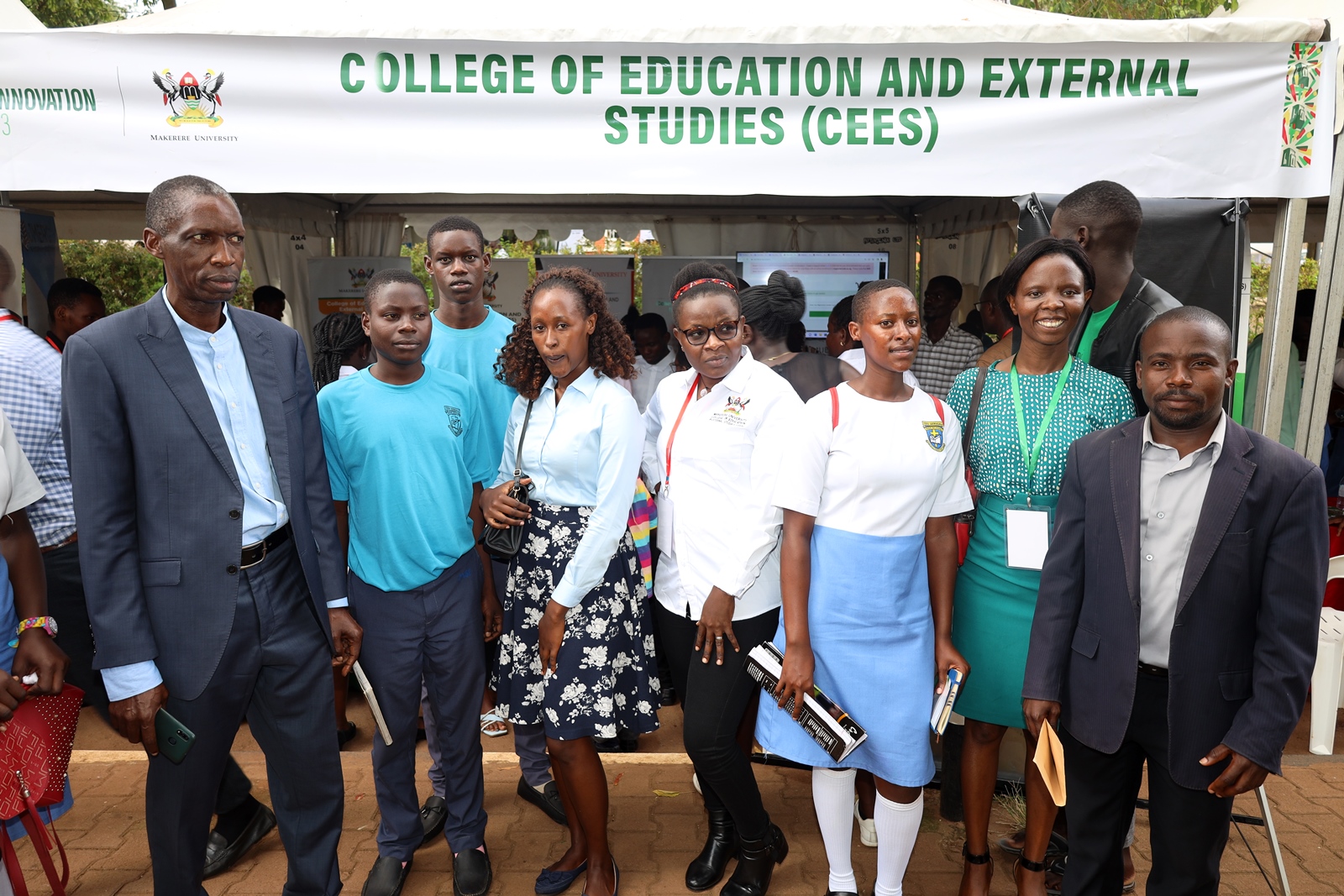 The Makerere University Youth and Innovation Expo 2023 that kicked-off on Friday, October 06 with the grand opening ceremony presided over by key persons in the country ended on Saturday, October 07, with student innovators exposed to the market and ushered into how they can commercialize their products.
The two-day event attracted student- innovators from all walks of life exhibiting their products for the world to give them a go ahead after obtaining trademarks.
Prof. Anthony Muwagga Mugagga the Principal College of Education and External Studies (CEES) said they are intending to implement the competence based curriculum in the lower and upper secondary.
"The innovation of teacher trainees is a show of our support to government in implementing this curriculum. Students have manufactured shoe polish, soap, medicine, and snacks among others. These things are going to be replicated by the school children when they go back to the field," he said.
He lauded the sponsors including the University, United Nations Development Programme (UNDP), MTN and others for coming up to sponsor the expo.
"We don't expect poor teachers who beg all the time. We expect teachers who make their own money. And even some are going to be self-employed. The students learn the usefulness of being innovative and how to market themselves. This is like teaching practice; we are monitoring what they are doing." Prof Mugagga added.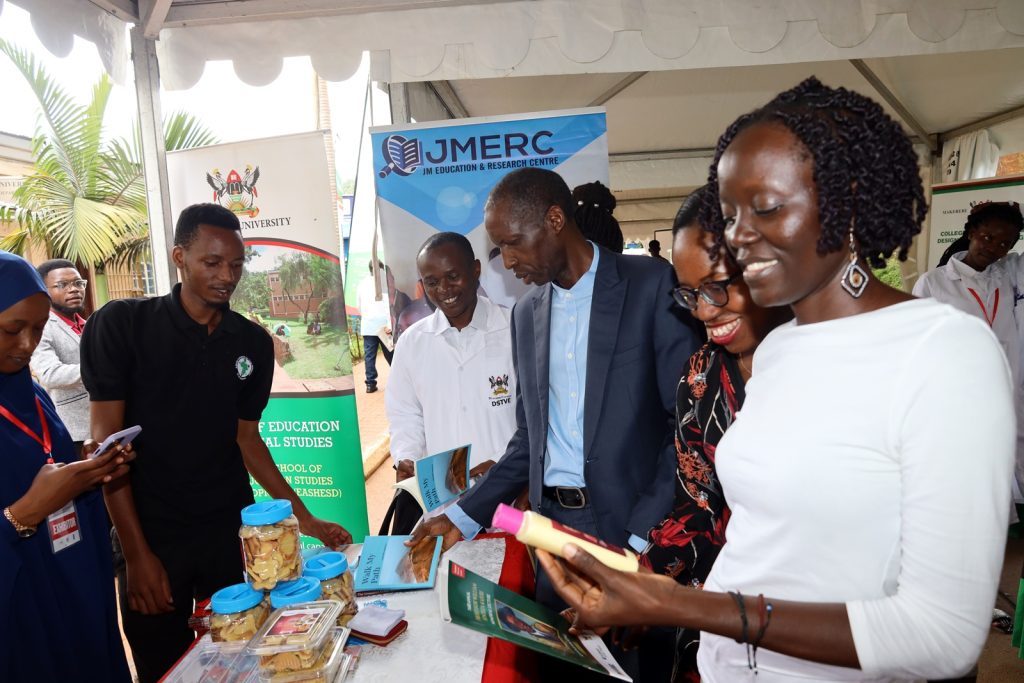 Prof Barnabas Nawangwe, the Makerere University Vice Chancellor noted that this is the first ever youth expo in the history of Uganda and showed hope of how this initiative shall breed youngsters helping government to create job opportunities for the poor Ugandans.
"We are all aware Uganda is a youthful country, majority of the people are youth and we must tap into their energies to move this country forward positively. Makerere University has resolved to be a leader in research and innovations because we realize we must empower these youths to create jobs for themselves and other people who are disadvantaged," he remarked on Friday.
He said that with youths identifying the problems and going ahead to provide solutions to these problems in their societies through innovations, it will be a supplement to investors and there is hope many people will move out poverty.
He revealed that they are planning to establish an innovation hub that will provide support to these young innovators to have their dreams come true.
"UNDP is supporting us to come up with an innovation hub, the first of its kind I believe in East Africa and our youth will have the opportunity to come here and develop their ideas and move out of these gates with companies in their pockets to go out and create jobs for all the Ugandans." He revealed before saying "we have already created the first university-wide innovation hub and young people with their good ideas will come to learn how to keep money, how to improve the products that they have come up with, and to improve the processes."
The VC called upon all innovators to come and get support from professors to help them until they go out to commercialize whatever they have through their companies.
Patience Afoyorwoth, a student at CEES who came up with a cough syrup said her medicine is 98 percent effective.
"We used mango leaves, guava leaves, ginger, bottle brush and honey. The honey works as a preservative and it also makes it sweet. And it is also an antibiotic itself," she noted.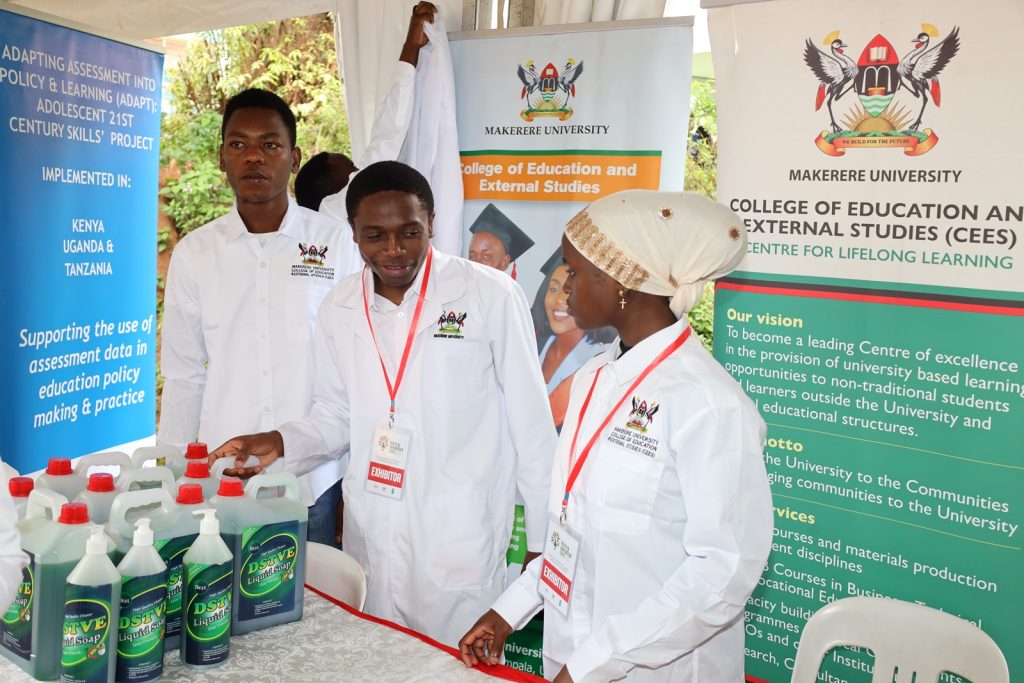 She started with 30 bottles of the cough syrup and plans to make more in the future with each bottle sold at Shs2500.
While opening the expo, Hon. Thomas Tayebwa, the Deputy Speaker pledged government support to innovation and lauded Makerere for transforming from training job seekers to job creators.
"I am really excited to see the transition that Makerere is going through," he said.
He asked other universities to emulate Makerere and revealed how innovation is widening the tax gap of the government as there is more tax payers who are going to emerge out of the institution.
"Makerere you are the leader in youth innovation, let other institutions follow this. Be creative and look at creative funding. Now let us look at commercializing the innovations. Write proposals and we as government, we shall give you money since you are doing a good job," he pledged.
He promised full support of the young innovators saying: "As government, we are looking at how we can support local innovators, we are going to update the copyright law so as your innovations are well protected under the law such that no one benefits from them."
Mrs Lorna Magara, the Chairperson of the University Council said Makerere is transforming from a second-Generation University to a third generation University.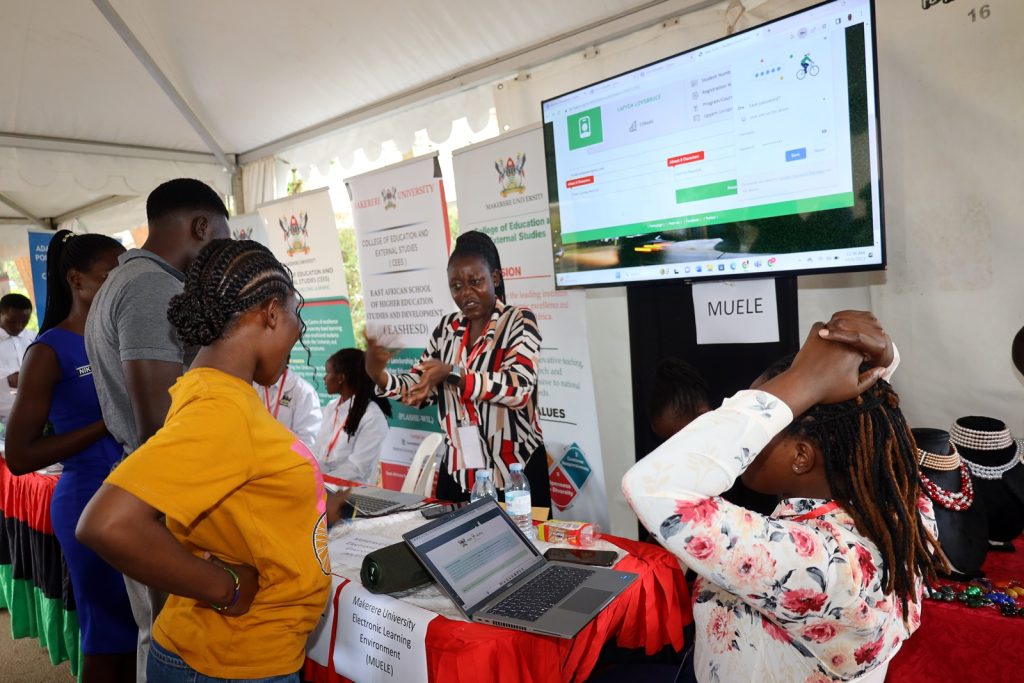 "We are fully cognizant of our exploding youth population and the challenges that this poses so their creativity and numbers have to be put to productive use," she said.
It is our hope that the Youth and Innovation Expo will serve as an annual rallying point to foster entrepreneurship through the provision of master classes, inspirational lectures, access to financing, market opportunities through product launches and game-changing technology tools," she stressed.
Third generation universities are known to enhance competitiveness of enterprises. And the enhancement is born out of proficiency in the utilization of knowledge, and deeper connection between industry and universities.
Ronald Kiyimba, a student of Distance Education and an innovator from the Knowledge Rethink Bureau Uganda (KRBU) exhibited the mental health knowhow game, an innovation that helps boost mental abilities.
He said the game will help to realize the Sustainable Development Goal (SDG) number three that deals with mental capacities.
"The game has come embracing knowledgeability and reasonability. There are so many people internationally who do not play any game. They are watchers, they are supporters so we are transforming the greatest majorities who do not play to become active players as the UN wants." He explained.
The mental health knowhow game has sessions including the vocabulary development. The component ensures that every learner or participant generates 10,000 vocabularies without cramming and copying.