Seedstars, Shell Foundation Energy, Mobility & Agriculture Innovation Challenge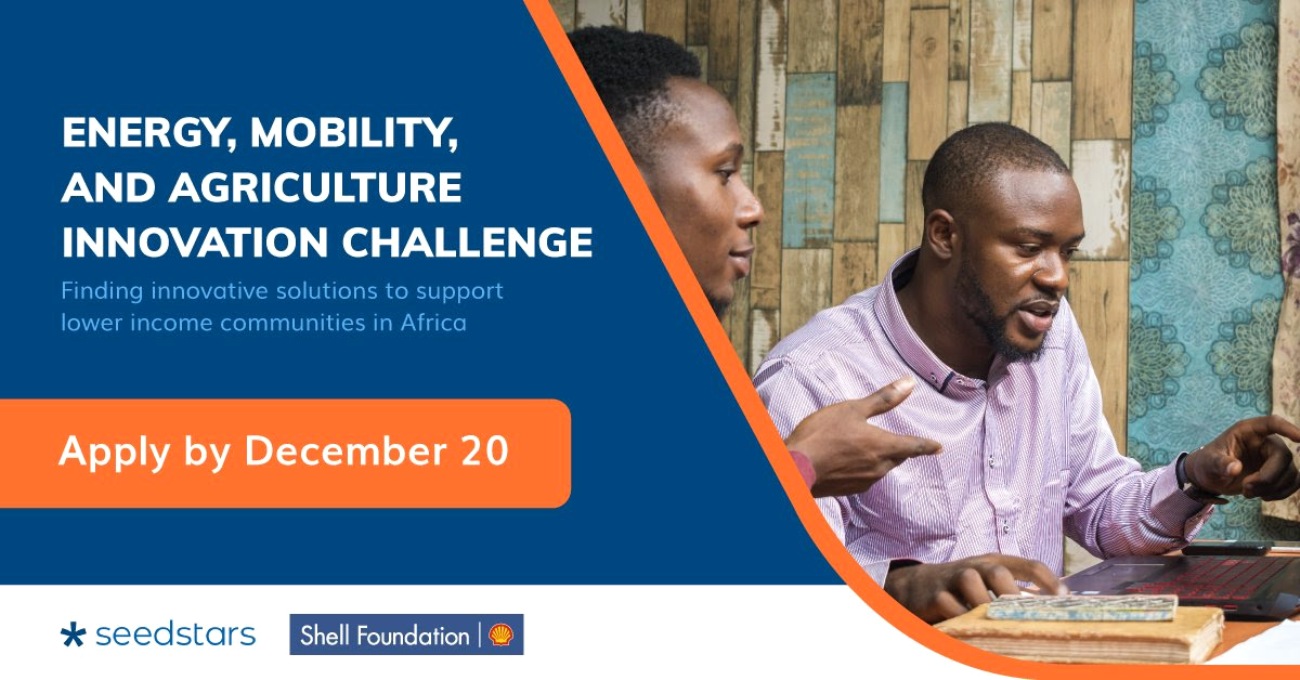 Seedstars and Shell Foundation have joined forces to look for the best early-stage tech startups that are working towards access to energy, sustainable agriculture and mobility in Africa.
The objective is to support, catalyse and train selected founders. These selected startup founders will receive access to a 3-month investment-readiness training that includes:
Group mentoring based on sector.
1on1 mentoring with a dedicated expert that has been selected based on individual startup needs.
Identification by the Shell Foundation for potential funding opportunities.
Opportunity to leverage the human resources and knowledge available within the pro-bono network of the Shell Foundation.
Do you know any startups that are impacting African communities and making agriculture, mobility and energy industries more sustainable?
Please recommend them here or simply ask them to apply through this link.
Mak Trains Wakiso Pig Farmers on how best to Conduct Artificial Insemination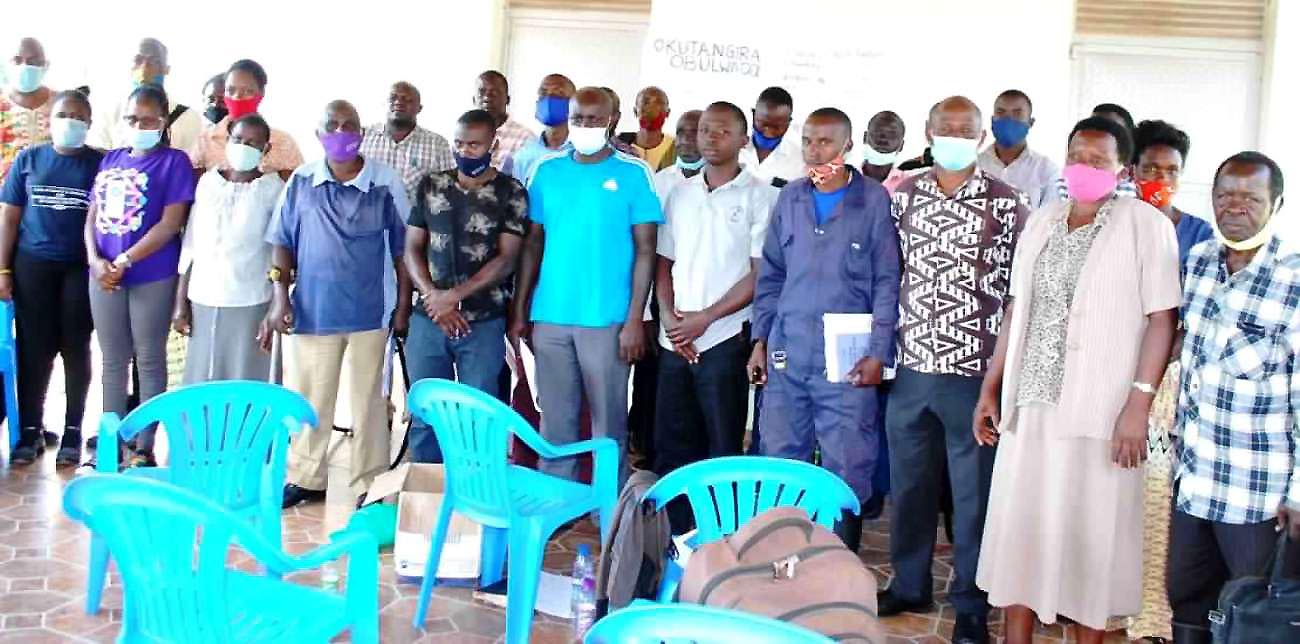 Makerere University College of Agricultural and Environmental Sciences (CAES) has trained about twenty pig farmers in Wakiso District on how best they can practice and embrace Artificial Insemination (AI) in pigs.
The training attended by farmers, Wakiso District officials was conducted under a research project combining both research, outreach and training with funding from Makerere University Research and Innovations Fund (Mak-RIF). In attendance were Catherine Anen a Gender Specialist, Kafuluma Paul Mukasa a Senior Veterinary Officer at Wakiso Town Council among others.
The Principal investigator Prof. Donald Kugonza an animal scientist said this project focused on pig artificial insemination which they have been able to upscale, refine and come up with new methods to use.
"In this particular phase, we are working on developing an extender for semen that we use in AI, we are working on development of boar fluid for heat-trust detection to be able to use something like a swab or a spray to induce the female to come on heat since people don't keep males, "he said.
According to Prof. Kugonza, about 52% of the pig farmers in Central and Western Uganda do not keep boars but rely on moving their females to neighbors or using AI.
Centres4Her App, Taking the Fight Against GBV Digital this Festive Season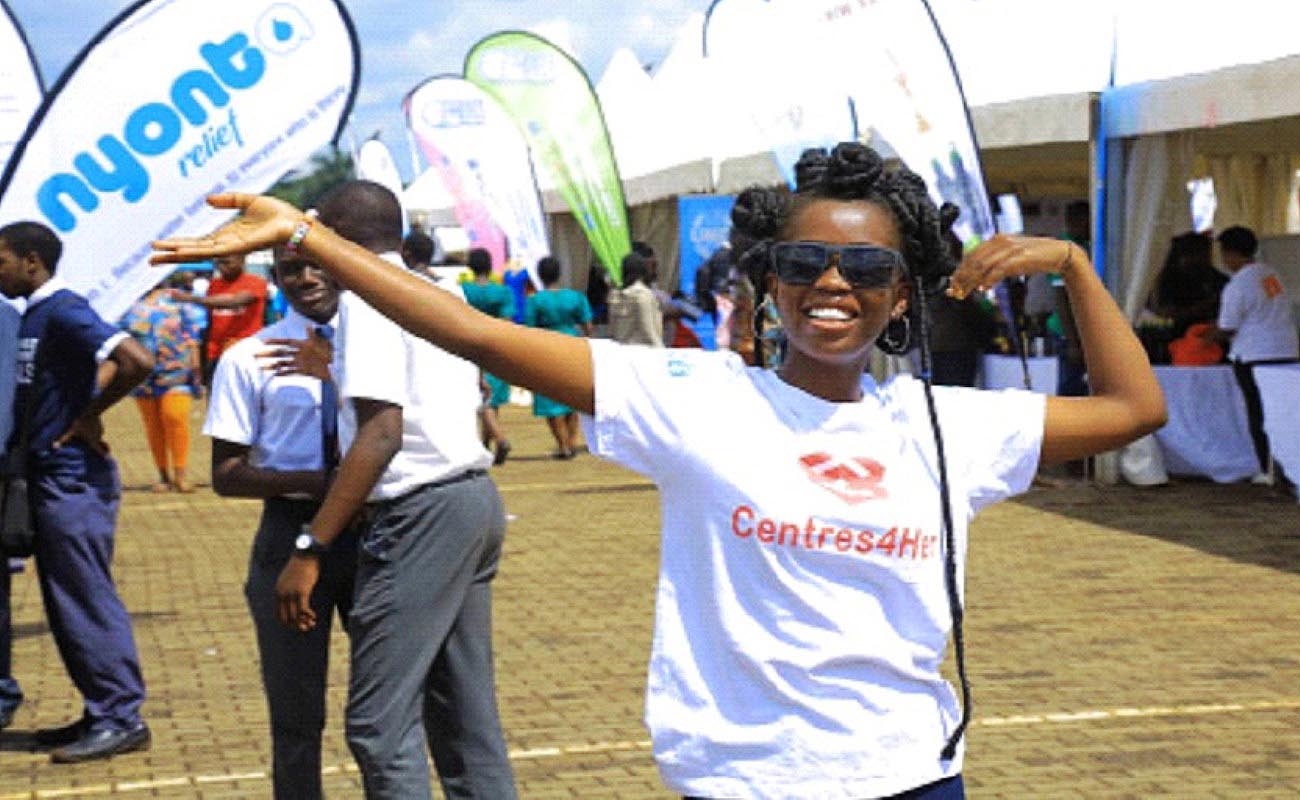 According to the Uganda Police Force (UPF) Annual Crime Report 2019, Old Kampala Division had the highest domestic violence incidences with 449 cases, followed by Lira with 399 cases and Amuria with 375 cases. Furthermore, 14,232 people were victims of domestic violence, of whom 2,908 were male adults, 9,978 were female adults and 670 were male juveniles while 676 were female juveniles.
The United Nations High Commissioner for Refugees (UNHCR) refers to Gender-Based Violence (GBV) as harmful acts directed at an individual based on their gender, rooted in gender inequality, the abuse of power and harmful norms. From the above UPF figures, it is clear that females, particularly adults, are more susceptible to violence than the male counterparts.
Thankfully, young innovators are paying attention to this worrying vice and coming up with mobile applications to help address it. Centres4Her is a digital platform designed by a team of innovators led by Mr. Terrydon Wamboga to link survivors of violence to available post violence services nearest to them through a mobile app with ease and confidentiality.
With funding from UN-Women through Makerere University School of Public Health (MakSPH) ResilientAfrica Network (RAN), the innovators have been able to bring their idea to life, refine the Centres4Her app as well as test and pilot it among target users. Following a mini-Launch of the pilot phase on 12th November 2019, the Cenres4Her app was exhibited during the 16 days of Activism against Gender-Based Violence, held on 27th and 28th November 2019 at Makerere University.
Film is a great asset when it comes to raising awareness and Bed of Thorns, a Ugandan production on GBV, was the Centres4Her go-to in reaching out to Makerere University students. With support from the Gender Mainstreaming Directorate (GMD), Centres4Her organised two screenings of the movie on 28th February and 13th March 2020 for the Colleges of Business and Management Sciences (CoBAMS) and Education and External Studies (CEES) respectively. A total of 119 participants attended the screenings which were followed by brief discussions about GBV and how the Centres4Her app can help its victims.
As we go into yet another festive season and associated merrymaking, it is important that victims of the few unfortunate incidences of GBV are made aware of an avenue through which to easily and confidentially report these cases as well as seek help.
Centres4her may be downloaded from the Google Play Store
Find Centres4her also on
Can Vocational Training Help the African Economy Soar to New Heights?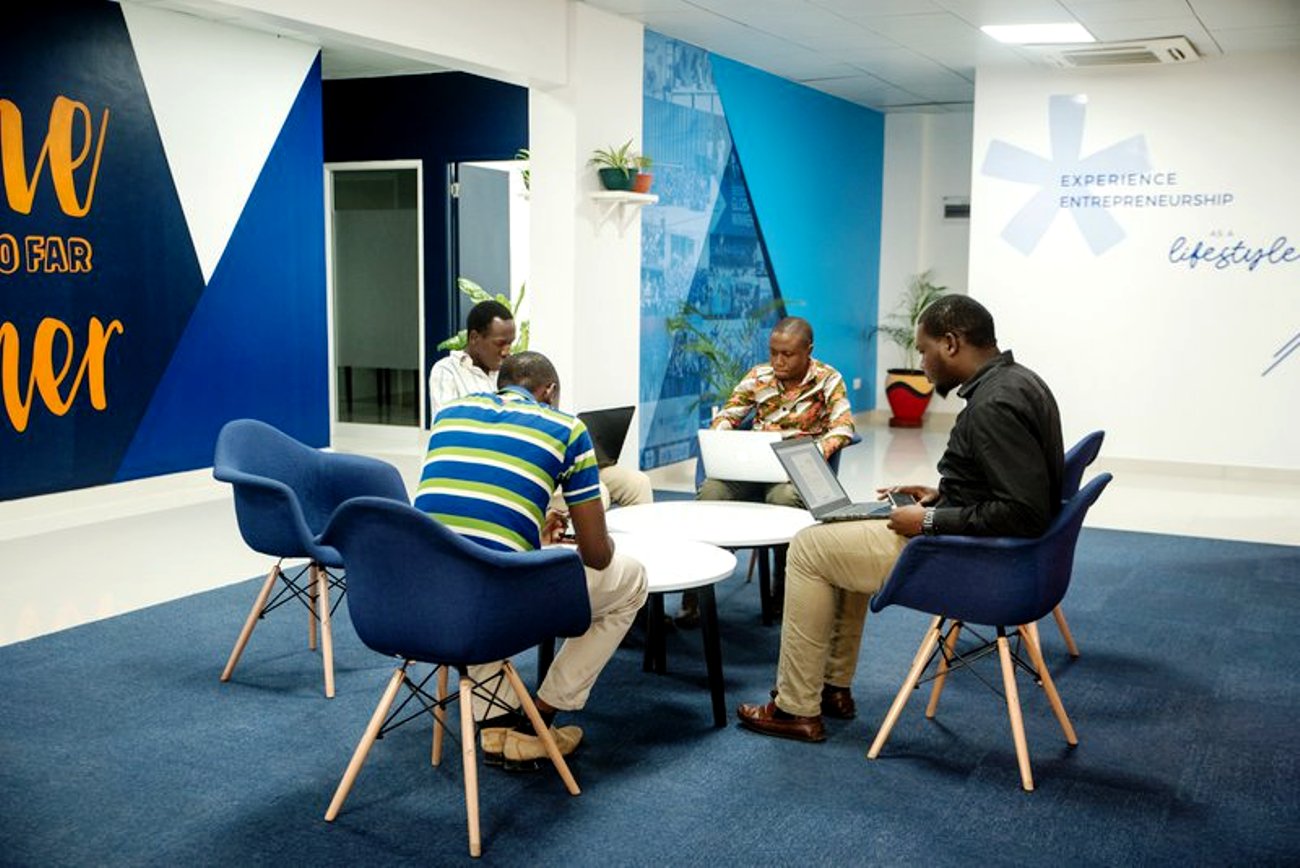 The first Technical and Vocational Education and Training (TVET) programs had been introduced in many African countries starting with the 1950s – with varying success. The involvement of the World Bank and UNESCO reinvigorated those efforts and, to a great extent, transformed the alternative to tertiary education into what it is now. Despite significant progress, the system is currently not harmonized in terms of policy, quality assurance, and center governance across the many countries of the continent, and implementation levels remain relatively low.
The switch to distance learning has already taken a toll on the students' participation in classes and overall performance, and educators are struggling to keep up on the technical front – mastering novel online tools and trying to ensure ubiquitous access to knowledge for all students. Vocational training might be at a disadvantage, "as more efforts are put into general school subjects, and less in typical vocational content," – states the official survey launched by the European Commission. Bogged down by the current complications, many educational institutions lack the resources to plan ahead and develop long-term strategies.
However, a country's economy can really benefit from harnessing the full potential of TVET, and Switzerland's success is living proof of that. The "dual" VET system the Swiss have been running for decades has proven so effective, it is often referred to as the "gold standard" of vocational education.