Apply for the Start Up Energy Transition Award 2021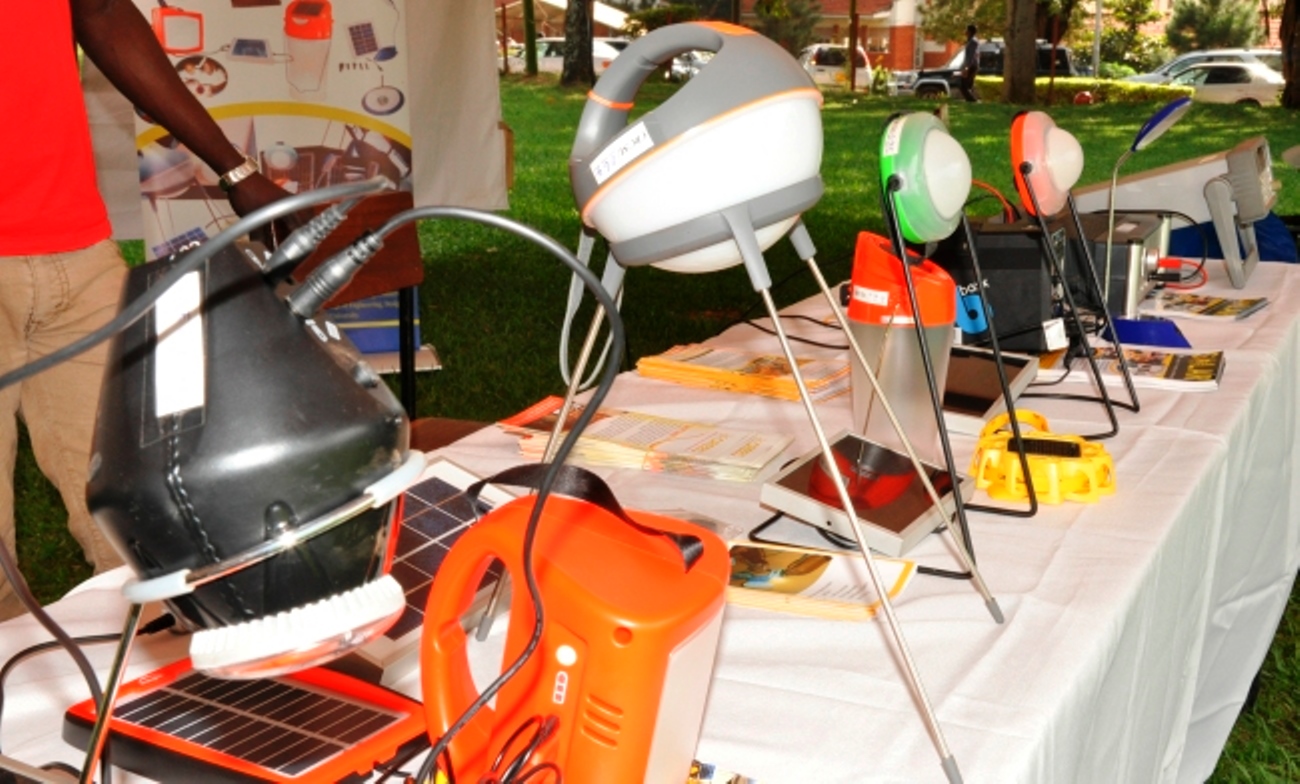 The Start Up Energy Transition Award is an international competition for start-ups and young companies worldwide who are working on ideas affecting global energy transition and climate change. In just three years, the award has received roughly 1300 applications from 88 countries. For 2020, we surpassed all goals and received 570 applications from 90 countries.
For 2021 – our fifth year!- we invite innovative, trailblazing start-ups to submit their applications across five different categories, all with the aim of clean energy promotion.
What's in it for you? Check out the perks and prizes here.
Need inspiration? Find out about the finalists of the SET Award 2020 here! 
Categories
Category 1: Clean Energy Generation
Category 2: Demand-side Innovation
Category 3: Energy Distribution and Storage
Category 4: Smart Mobility & Transportation
Category 5: Quality Energy Access
Participation Criteria
Applicants may only apply to one category. All subsequent applications to other categories will be disqualified. 
The start-up must not have been founded longer than ten years ago. In other words, the date of foundation cannot exceed 2010.
The application, including any attached documents, must be in English.
The start-up must be able to present a functioning prototype. In addition, the company must be registered or be in the process of becoming registered and the applicant must be able to present a proof of concept or a client, and/or an industrial/corporate/institutional partner.
The applicant must fill out the entire form. Partially completed applications will not be accepted.
The application portal will close Jan 31st, 2021 11:59pm (CET) 
Seedstars, Shell Foundation Energy, Mobility & Agriculture Innovation Challenge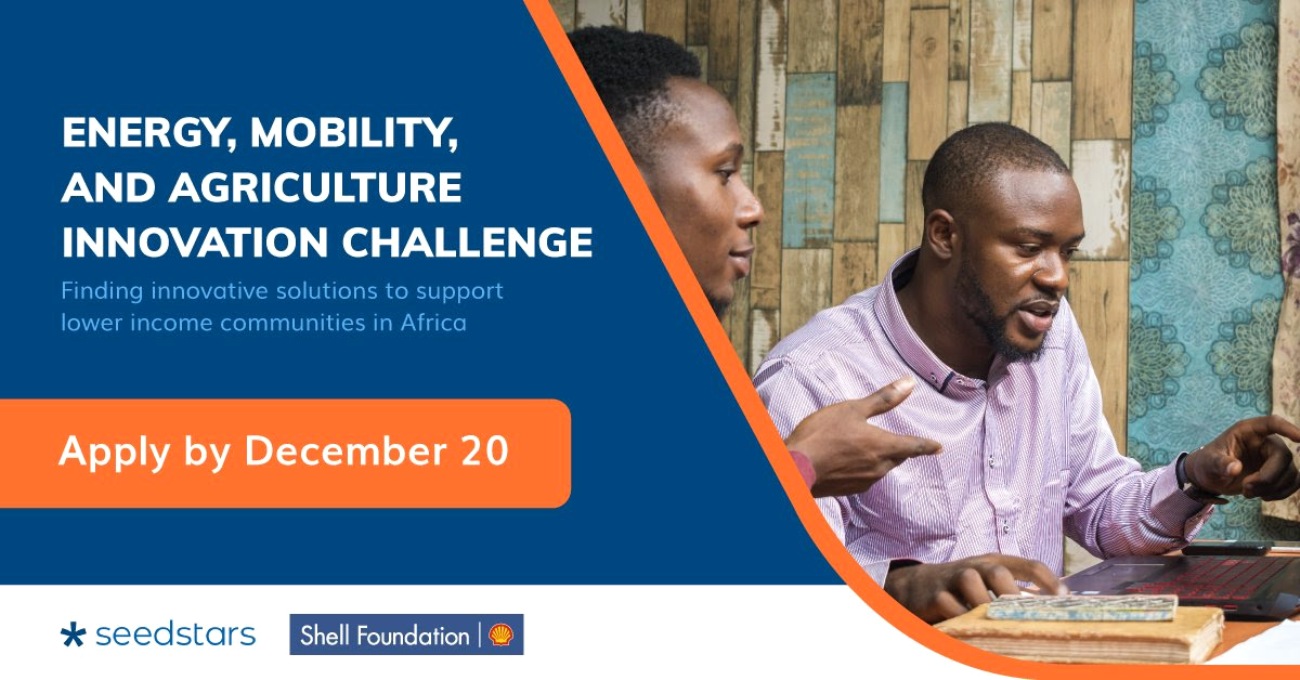 Seedstars and Shell Foundation have joined forces to look for the best early-stage tech startups that are working towards access to energy, sustainable agriculture and mobility in Africa.
The objective is to support, catalyse and train selected founders. These selected startup founders will receive access to a 3-month investment-readiness training that includes:
Group mentoring based on sector.
1on1 mentoring with a dedicated expert that has been selected based on individual startup needs.
Identification by the Shell Foundation for potential funding opportunities.
Opportunity to leverage the human resources and knowledge available within the pro-bono network of the Shell Foundation.
Do you know any startups that are impacting African communities and making agriculture, mobility and energy industries more sustainable?
Please recommend them here or simply ask them to apply through this link.
Virtually Design & Found a Start-up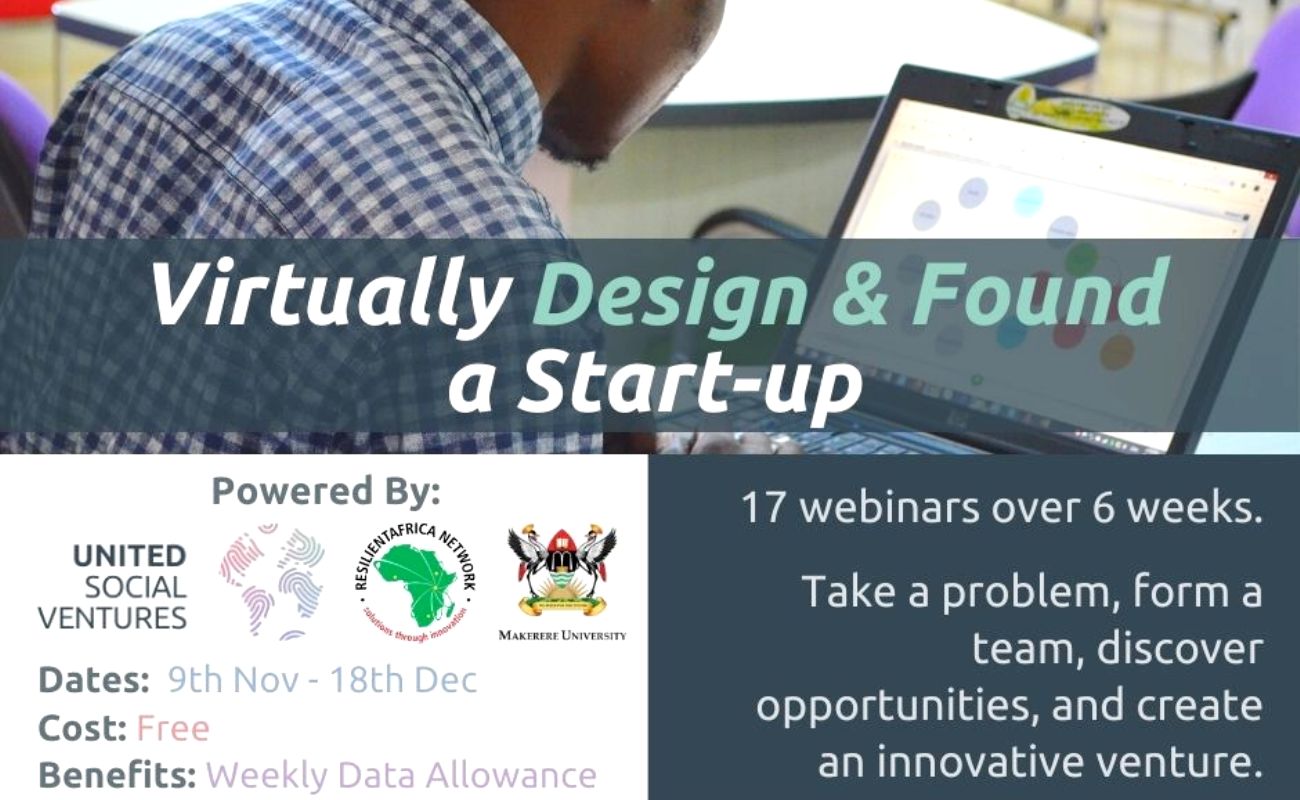 Resilient Africa Network (RAN), a USAID funded project at Makerere University School of Public Health and United Social Ventures (USV) invite you to join us in spending 6-weeks (9th November to 18th December, 2020) going through a virtual design and ideation process  to co-found a new start-up and develop an entrepreneur's mindset. Come with a social problem that you would like to solve. Attend 18 webinars – 3 per week, each 2 hours. And, outside of webinars, collaborate with your team and conduct research and tests to develop an innovative new product or service.
Participate in this program for free – with a weekly data allowance provided for participants! Apply now at https://unitedsocialventures.org/design/.
The Gender Equity Track: Searching for 500 African Female-Led Startups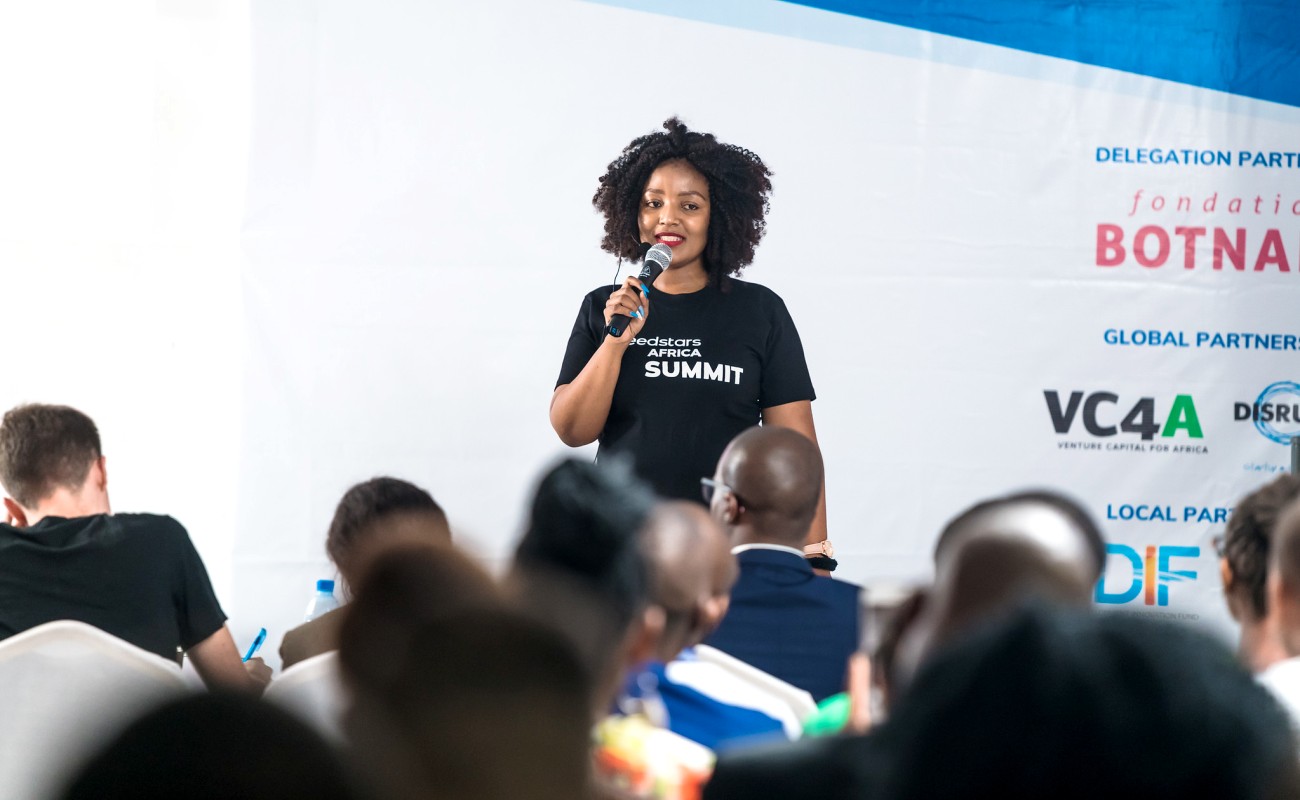 By Seedstars
1. About the Gender Equity Track
Every year since 2013, Seedstars runs its renowned Seedstars World Competition, gathering the most promising startups from over 90 emerging markets for the ultimate prize of up to USD 500,000 in equity investment.  The objective of the Gender Equity Track is to drive gender-inclusive training opportunities and catalyse more investment for female founders in Sub-Saharan Africa. The Gender Equity Track consists of the following key components: 1) Gender Lens Training 2) Gender Lens Investment and 3) Gender-Balanced Representation. 
The Gender Equity Track was piloted after a 2018 analysis showed that from the 5'000 applications the Seedstars World competition received the previous year in 2017, only 14% were female-led businesses, and only 3% of women applicants made it to the top 10 in each country. However, the 3% of women entrepreneurs in the Seedstars World initiative represented some of the strongest candidates and best performing investment portfolio companies.
"This triggered the need to better understand how to support women founders," states Alisée de Tonnac, Co-Founder at Seedstars. "As a female entrepreneur myself, I am aware of the challenges faced by women when entering predominantly male business environments, especially when it comes to raising funds. We at Seedstars invite all the entrepreneurship ecosystem players to change the narrative and start taking action in gender equality initiatives, such as The Gender Equity Track".
One of the leading examples is MEDSAF, the world's largest Pan-African pharma-tech company directing and influencing the flow of medications through complicated supply chains, which raised $ 1.5 million in investment and is part of the Seedstars International portfolio.
"It's time to change the narrative and you have the power to do so."
2. Aims of the Gender Equity Track
It all started in 2019 when Seedstars, in partnership r with the German Development Agency (GIZ), launched a pilot of the Gender Equality Track with the purpose of enabling female entrepreneurs from Sub-Saharan African countries to participate in training and to open investment opportunities.. One of the key findings of the pilot was that female-led startups are more comfortable pitching in front of female investors.
This year, Seedstars rebranded the project to The Gender Equity Track and is scaling this program to 25+ countries in the region with the goal of increasing investment in female-led startups. In 2021, the objective is to be able to run this initiative in 90+ emerging markets across the globe. By 2025, Seedstars aims to achieve a gender-equal investment portfolio.
Our goal is to source 500 female-led startups from Sub-Saharan Africa to join the yearly Seedstars World Competition.
By participating in the Seedstars World Competition, startups get customised training and mentorship from our global community of entrepreneurship experts and industry leaders, as well as get the chance to receive up to USD 500,000 of equity investment from Seedstars International or one of the investors in its network
Interested startups can apply at the website: genderequity.seedstars.com.
3. Gender Equity vs Gender Equality
Seedstars decided to rebrand the project from "Gender Equality" to "Gender Equity Track".Why? Gender equity refers to the process of being fair to women and men. To ensure fairness, strategies and measures must often be available to compensate for women's historical and social disadvantages that prevent women and men from otherwise operating on a level playing field. Equity leads to equality (UNFPA, 2005).
If gender equality is the end, gender equity is the means.
Gender equality requires equal enjoyment by women and men of socially-valued goods, opportunities, resources and rewards.
Read the full Position Paper here