Mak Launches Policy Seminar Series on Rural Development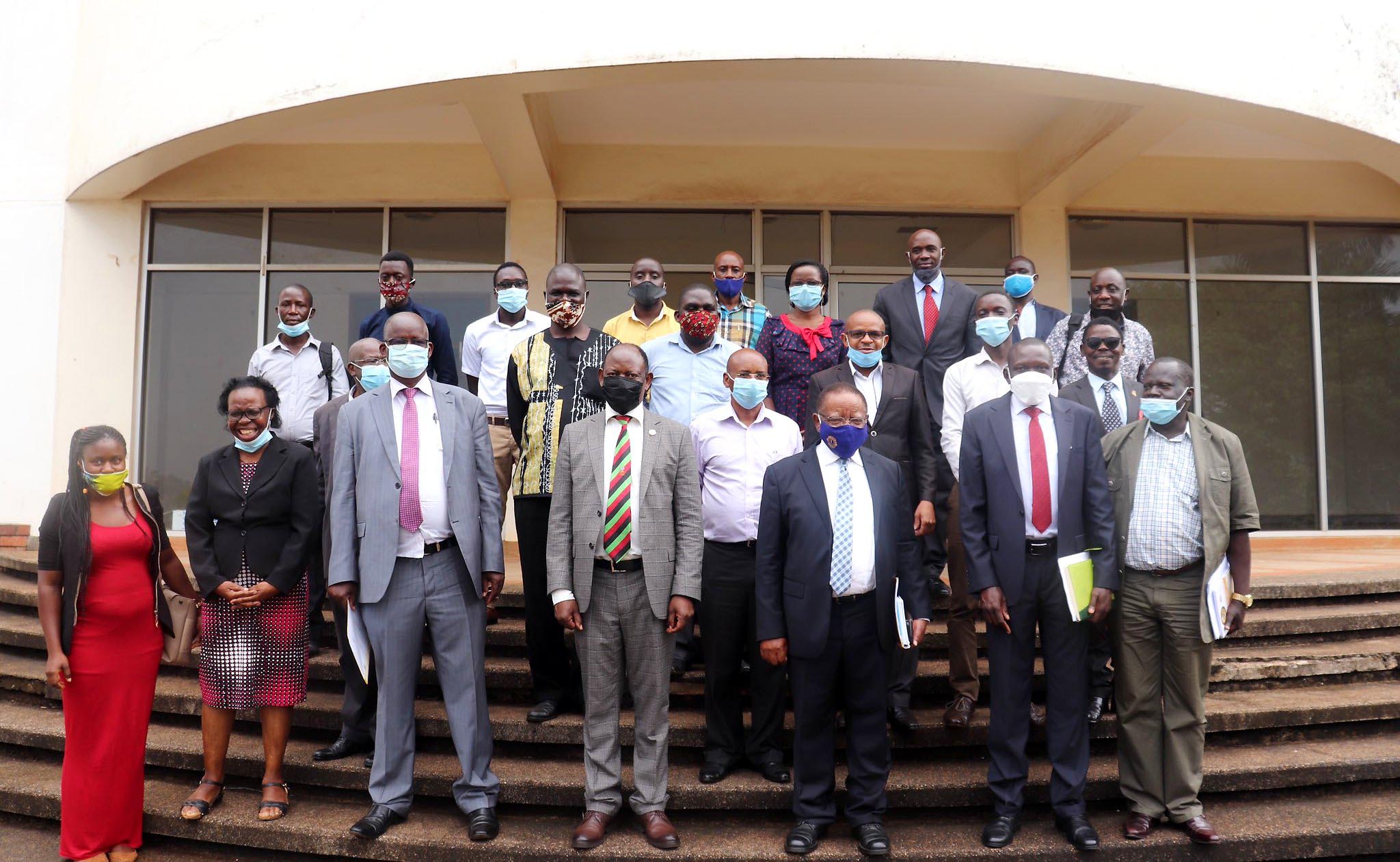 Makerere University College of Agricultural and Environmental Sciences (CAES) has launched the monthly policy seminar series to re-ignite the debate and bridge the existing knowledge gap between research and policy making on issues of agricultural and rural development.
The initiative supported by the Government of Uganda through the Research and Innovation fund (RIF), is being spearheaded by Dr. Rosemary Isoto (Principal Investigator ( PI), assisted by Prof Theodora Hyuha and Prof Bernard Bashaasha, all from the Department of Agribusiness and Natural Resource Economics (DANRE) School of Agricultural Sciences, the latter is also Principal CAES.
The function attracted over 100 participants physically and virtually and comprised members of the academia from Makerere and other universities, research, government ministries and agencies, development partners, the Private Sector and the Civil Society Organizations.
The monthly policy seminar series were officially launched on 24th November, 2020, by the Chairperson, National Planning Authority (NPA) represented by the Deputy Chairperson Prof. Sam Obwoya while the Keynote address was delivered by Makerere University Chancellor Prof. Ezra Suruma at the Conference Hall, School of Food Technology, Nutrition and Bioengineering.
The function was also graced by Makerere University Vice Chancellor, Prof. Barnabas Nawangwe and the Chair, RIF Grants Management Committee (GMC) represented by Mr. John Mutenyo.
EfD-Mak Policy Dialogue Calls for Conservation in Line With SDGs
Makerere University Centre for Environment Development Initiative (EfD-Mak Centre) has held yet another Policy Dialogue on the changes in Lake Victoria's Hydrology, Water quality and livelihoods.
The dialogue held at the Senate building on the 16th of December, 2020 was graced by the Principal College of Business and Management Sciences Assoc. Prof. Eria Hisali and presided over by the Acting Deputy Vice Chancellor in charge of Finance and Administration (DVCFA) Assoc. Prof. Josephine Nabukenya.
Among the discussants of the topic were Dr. Sseruyange from Makerere University, Ms. Harriet Nankya the Wakiso District Environmental focal person, ACP Simon Peter Okoshi the Assistant Commissioner of Police also the Deputy Commandant of Environmental Protection Unit, Dr. Tom Bukenya the Commissioner Fisheries Control Regulation and Quality Assurance Ministry of Agriculture Animal Industry and Fisheries (MAAIF) and Dr. Edward Rukunya also from MAAIF.
While delivering her message, Assoc. Prof. Nabukenya applauded the EfD-Mak Director, Assoc. Prof. Edward Bbaale for organizing such a wonderful function despite the challenging situation occasioned by COVID-19.
She explained that water bodies as part of natural resources in our country are crucial sources of ecosystem service provision and are potential drivers of development through a multiplicity of economic activities.
"This can be highly achieved if research-based policies are put in place to manage these resources within appropriate boundaries.
Initiatives like this are essential in countries where a majority of people depend directly on soil, water, forests and fisheries for their livelihood, "she said.
The Acting DVCFA said that Makerere University appreciates the relevance of natural resources and the environment in fostering economic development.
Mak Launches Book on Agriculture and Ecosystem Resilience in Sub-Saharan Africa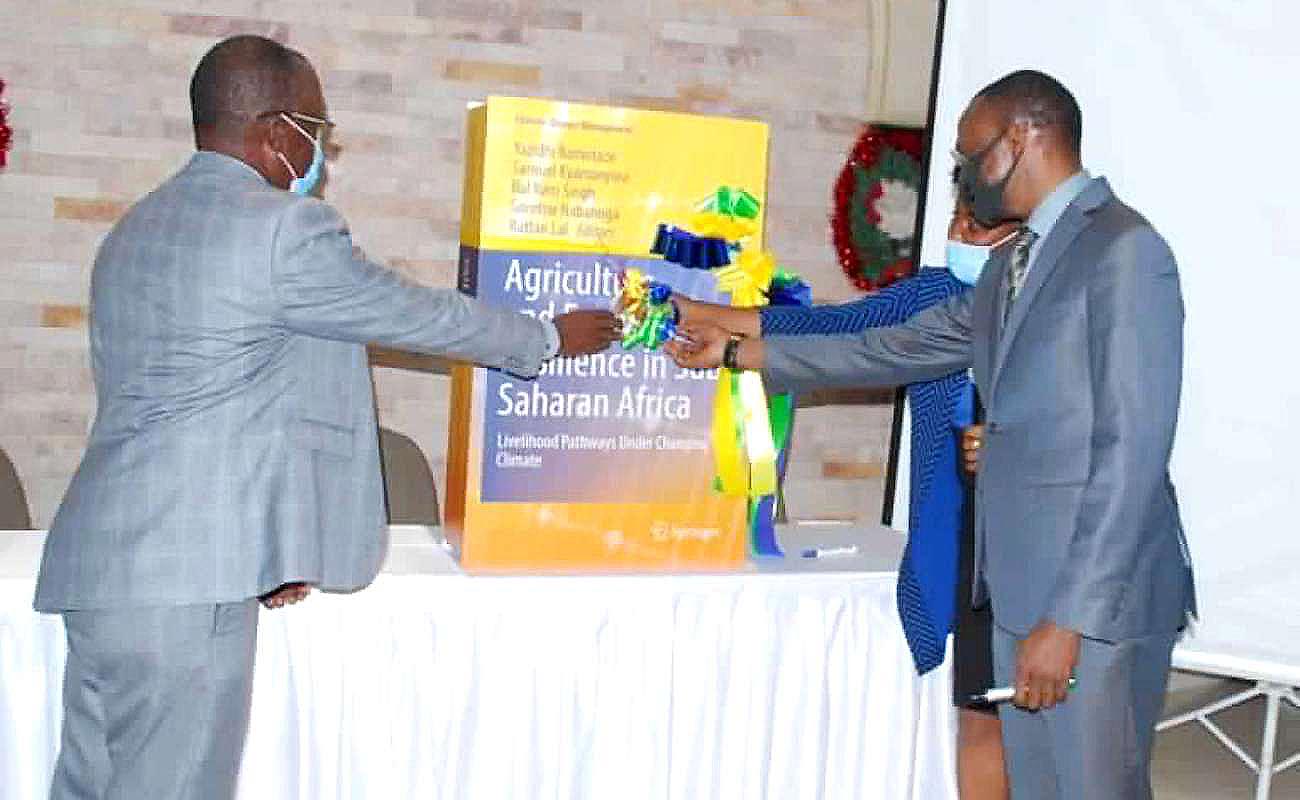 Makerere University on 4th December 2020, launched a book titled, "Agriculture and Ecosystem Resilience in Sub Saharan Africa". The book is one of the outputs of the project titled "Regional Capacity Building for Sustainable Natural Resource Management and Agricultural Productivity under Changing Climate" (CAPSNAC).
CAPSNAC is Collaborative Project involving four institutions, one in the North and three in the South. These included: Makerere University-Uganda, Addis Ababa University-Ethiopia; University of Juba-South Sudan, Norwegian University of Life Sciences-Norway.
Makerere University is the lead institution of the project based in CAES, with Prof. Samuel Kyamanywa, as the Principal Investigator (PI). It was funded by NORAD through the NORHED program to a tune of NOK 20 million.
The book was edited by Assoc. Prof. Yazidhi Bamutaze as the Lead editor, and had Prof. Samuel Kyamanywa and Assoc. Prof. Gorettie Nabanoga as Co-editors. Others from partnering institutions were Prof. Bal Ram Singh and Rattan Lal.
Giving the citation the lead editor Assoc. Prof. Yazidhi Bamutaze said the volume discusses emerging contexts of agricultural and ecosystem resilience in Sub Saharan Africa, as well as contemporary technological advances that have influenced African Livelihoods.
In six sections, he said the book addresses the sustainable development goals to mitigate the negative impacts on agricultural productivity brought about by climate change in Africa while some of the challenges assessed include soil degradation, land use changes, natural resource mismanagement, declining crop productivity, and economic stagnation.
The book, Dr. Bamutaze said, will be of interest to researchers, NGOs, and development organizations. Section 1 focuses on climate risk management in tropical Africa. Section 2 addresses the water-ecosystem-agriculture nexus, and identifies the best strategies for sustainable water use.
Mak Holds 2nd Policy Seminar on Rural Development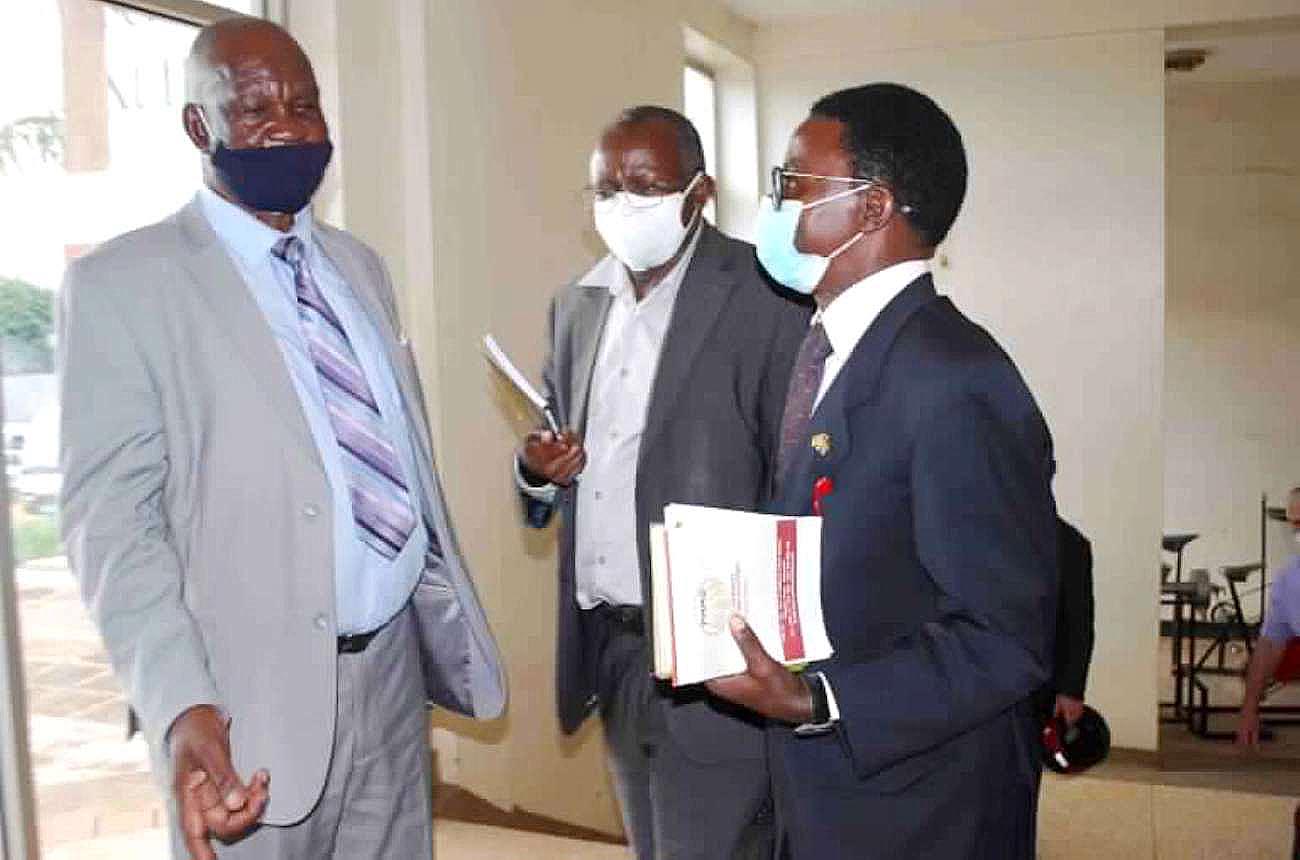 With support from the Makerere University Research and Innovations Fund (Mak-RIF) the College of Agricultural and Environmental Sciences (CAES) on 15th December 2020 held the 2nd policy seminar on Rural Development.
The seminar held at the school of Food Technology Nutrition and Bio-engineering was conducted under the topic; Agro Industrialisation in the context of Rural Development in Uganda.
Presided over by the former Minister of Agriculture Dr. Kisamba Mugerwa, the seminar was attended by Researchers, policy makers and advisors across the country. It was moderated by the Principal CAES Prof. Bernard Bashaasha, with participants attending both physically and virtually.
The presenters included Martin Fowler the Senior Agricultural Adviser USAID Uganda and Jacob Rauschendorfer the Country economist Bank of Uganda also at the International Growth Centre.
While Making a presentation titled, The current status, future prospects and possible solutions to pressing challenges both Martin Fowler and Jacob Rauschendorfer observed that COVID-19 had had a great impact on Uganda despite the fact that agriculture was declared an essential service with so much uninterrupted.
According to the presentation, during the period, there has been a reduction in turnover and sales of 30% for seeds, fertilizers, agro-chemicals, veterinary drugs, whereas raw materials' supply to processors from out-growers were negatively affected.
The presentation also indicated that Lack of data on COVID-19's impacted on SMEs, "they are more generally clear that they are a critical force in the economy but remain vulnerable"
The presentation also recommended focus on value chain observing an Urgent need to rationalise and prioritise the value-chains that are to form the focus of future national agro-industrialization efforts.
They also recommended that governments' role in fostering agro-industrial sector growth needs to be defined and respected to ensure increased budgetary support required for a more enabling environment including, electricity grid expansion, land tenure security among others.
While officiating at the seminar, the former Minister of Agriculture Dr. Kisamba Mugerwa called for coordination of all the policies related to Agriculture along the value chain. He observed the need to increase production, marketing and processing noting that increasing productivity requires concentrated areas of production in order to ease marketing.
"We need to invest in research, extension, water for production, marketing and processing, "he said.