Press Release: The O.R. Tambo Africa Research Chairs Initiative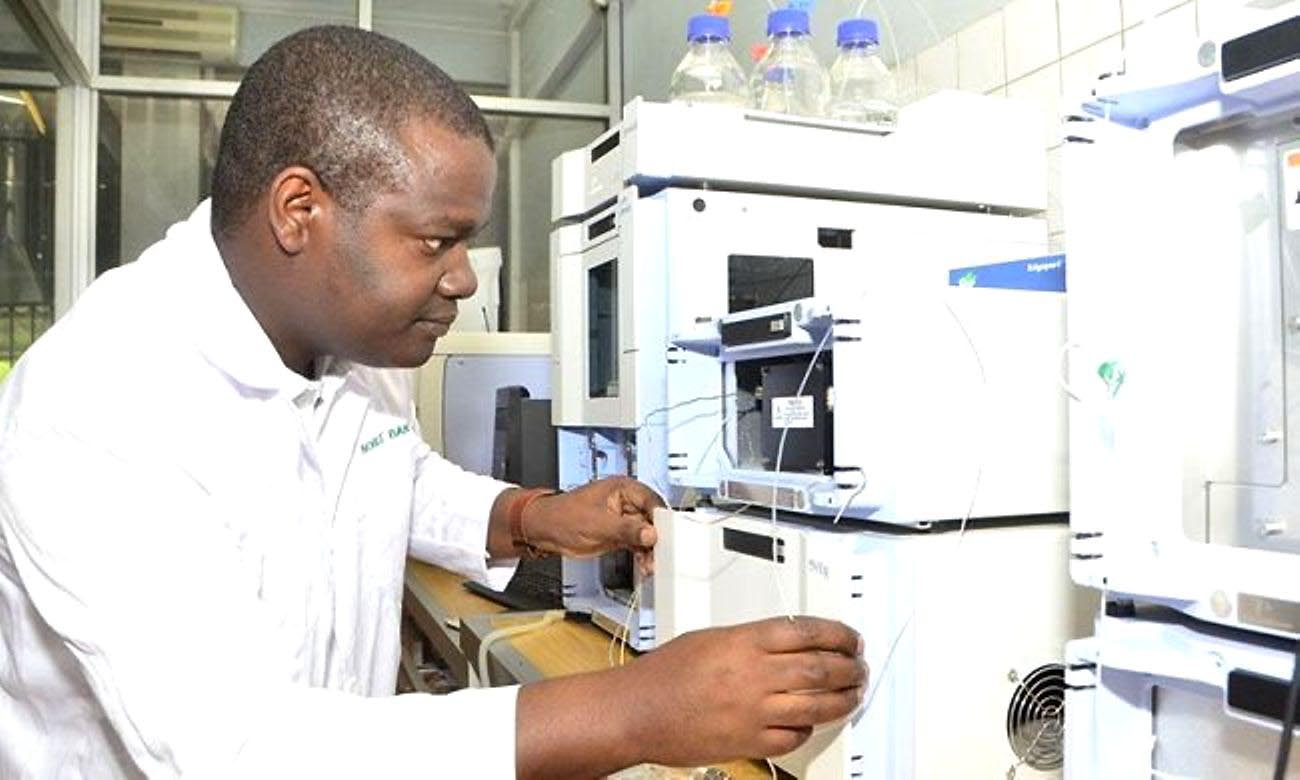 Monday 12 October 2020, 12:00 GMT
The O.R. Tambo Africa Research Chairs Initiative: Meet the team aiming to contribute to transforming the African research landscape
Pretoria, South Africa: The O.R. Tambo Africa Research Chairs Initiative (ORTARChI) is pleased to announce that it has selected the Initiative's first ten host institutions and individual research Chairholders. ORTARChI is an initiative of South Africa's National Research Foundation (NRF) and the Department of Science and Innovation (DSI), in partnership with the Oliver & Adelaide Tambo Foundation (OATF), Canada's International Development Research Centre (IDRC), and seven councils of the Science Granting Councils Initiative in Sub-Saharan Africa (SGCI).
"For the next five years, the Chairs at these public universities in seven countries across the African continent will conduct research and support high-end skills development on a diverse range of topics including climate, public health, entrepreneurship and youth employment. Aligned to the global concept of research Chairs, these world-class researchers will not only lead multidisciplinary research teams, but also train the next generation of researchers,"said Dr. Molapo Qhobela, Chief Executive Officer, NRF.
ORTARChI provides five years of funding amounting to approximately US$15million, granted after a rigorous review process and in recognition of institutional excellence and capacity in identified disciplines; commitment to supporting high-quality research leadership; and talent; as well as to individual, internationally-recognised researchers.
In addition to the support provided through the grant for postgraduate students and postdoctoral fellows, funds will be provided by the NRF and the OATF for 55 African female doctoral students studying under the supervision of the respective Chairholders."Through international and regional strategic partnerships, the Chairs will contribute to the development of long-term, mutually beneficial, research collaboration on the African Continent," said Dr Jean Lebel, President, IDRC.
The Initiative
This initiative builds on the work of Oliver Tambo, a prominent South African and pan-Africanist with a science education background, who believed in creating change through education and in cooperation and solidarity among African nations.
"This is an important new chapter in the ORTARChI story. The initiative was first announced in 2017 to commemorate the 100th anniversary of the birth of one of the most important leaders of South Africa's liberation struggle, O.R. Tambo, who led the African National Congress during the years of exile. Tambo was not only a committed pan-Africanist but also an advocate of science and technology," said Zengeziwe Msimang, Chief Executive Officer, OATF.
The ORTARChI is an opportunity to promote the values for which O.R. Tambo stood. These values include integrity, courage of conviction, diplomacy and humility. The initiative also recognises African excellence in the fields of study about which he was so passionate. Tambo not only believed in Africa as a centre for excellence, but also that it was and would continue to be the home of innovation and brilliance.
"Building on this legacy of O.R Tambo, ORTARChI will enhance the higher education system, promoting research and development in Africa. Of significance is the Initiative's contribution to the development of mutually beneficial medium and long term partnerships between and amongst countries within and beyond Africa. As a collective, the Research Chairs will also leverage partnerships with the civil society, private sector, and government, a highly commendable approach to implementing excellent research," added Prof VitóriaLanga de Jesus, Executive Director of Mozambique's National Research Fund (FNI).
Media Invitation
Members of the media and the public are invited to the official launch of the Chairs on 27 October, as part of the 2020 Tambo Month Celebrations. The virtual event will be a panel discussion led by South Africa's Minister of Science and Innovation, Dr Blade Nzimande and will be held on what would have been O.R. Tambo's 103rd birthday.
Details of the O.R. Tambo Africa Research Chairs Initiative Launch:
Date: Tuesday, 27 October 2020
Time: 14:30 – 16:30 SAST (12:30 – 14:30 GMT)
To register for the event, please go to: http://nrf.ac.za/or_tambo_africa_research_chairs_initiative_launch
The Research Chairs
Below is the full list of the 10 research Chairholders and host institutions:
| | | | |
| --- | --- | --- | --- |
| Research Chairholder | Institution and Country | Thematic Area | Research Focus of Chair |
| Prof Gizaw Mengistu Tsidu | Botswana International University of Science & Technology, Botswana | Climate Change | Climate change and adaptation in water, vegetation and livestock resources |
| Prof Almeida Sitoe | Eduardo Mondlane University, Mozambique | Climate Change | Ecosystems for arid and semi-arid zones |
| Prof Olga Lompo and Dr Samiratou Ouedraogo | Université Joseph KI- ZERBO, Burkina Faso | Health Sciences | Cancer and public health |
| Prof Kwesi Firibu Saalia | University of Ghana | Food Security | Food safety and quality |
| Prof Nathaniel Boso | Kwame Nkrumah University of Science and Technology, Ghana | Humanities and Social Sciences | Entrepreneurship and youth employment |
| Prof Gerald Misinzo | Sokoine University of Agriculture, Tanzania | Food Security | Livestock health |
| Prof Noble Banadda | Makerere University, Uganda | Food Security | Sustainable agriculture |
| Prof Stephen Syampungani | Copperbelt University, Zambia | Environment and Development | Environmental management |
| Prof Imasiku Nyambe | University of Zambia | Water Research | Water quality and catchment protection |
| Prof Hulda Swai | Nelson Mandela African Institution of Science and Technology, Tanzania | Nanotechnology | Anti-malarial drug delivery |
Please see below for the full Media Release
Mak-RIF Round-3 Call For Proposals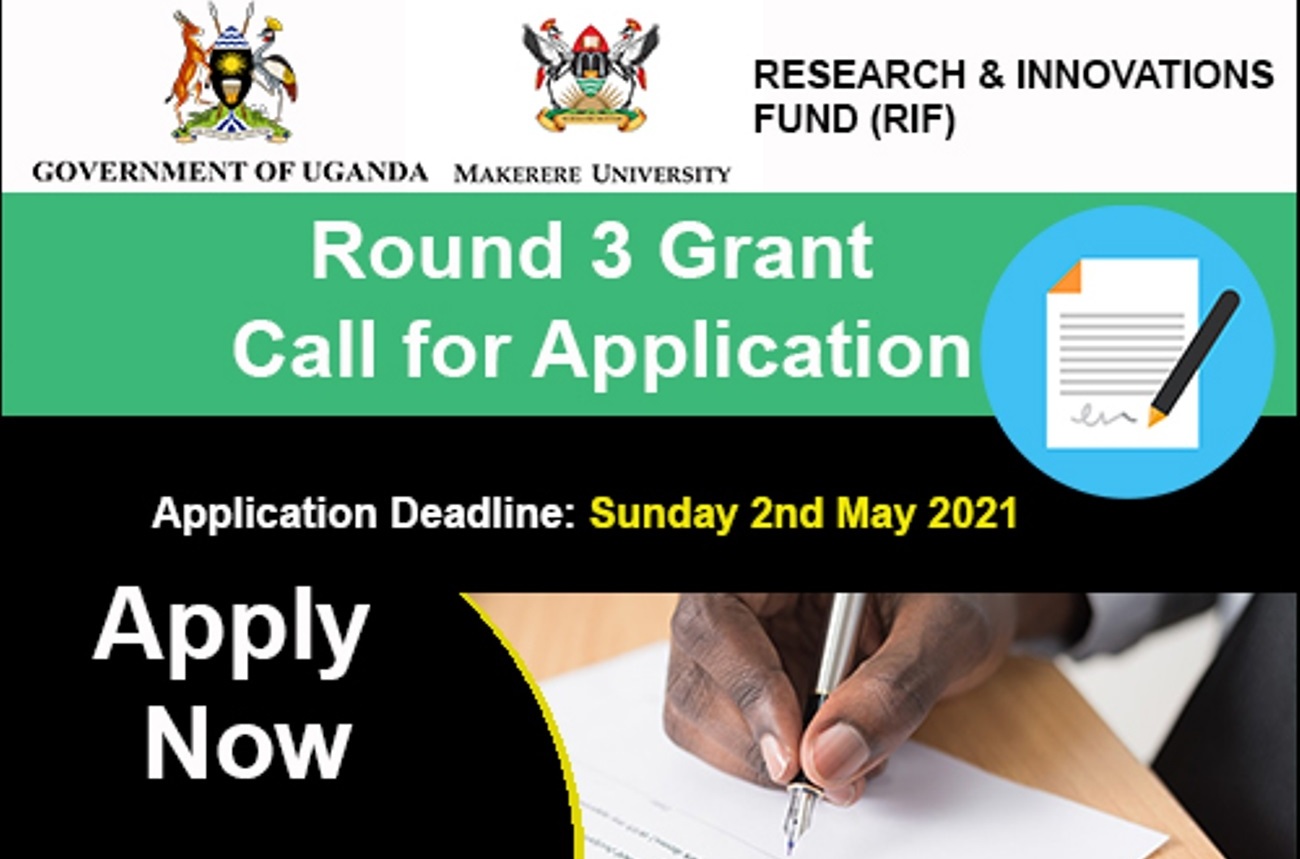 Continuous efforts to accelerate Uganda's Development
In order to support the implementation of high impact Research and Innovations that contribute substantially to accelerating national development, the Government of the Republic of Uganda has committed a special Research and Innovation Fund (RIF) to Makerere University to the tune of 30 Billion Uganda Shillings per year. In line with this, using the government fund, for the last two financial years; 2019/2020 and 2020/202, Makerere University is supporting the implementation of over 500 cross-disciplinary research and innovation projects.
Makerere University anticipates to receive more funding in the next financial year (2021/2022) and thusis happy to launch the call for proposals for the Mak-RIF Round 3, Track 1: New Research & Innovation Agenda-based Grants. The Round 3, Track 1 Grants will specifically target research and innovation ideas that align with priority thematic issues in the Mak-RIF's instructive Research Agenda that arose from the Grants Management Committee's consultation of stakeholders from all key sectors in Uganda's economy.
The call officially opened at midday, Thursday April 1st , 2021 and will run until 11.59pm EAT, Sunday May 2nd, 2021. The grant guidelines and application form are available on the Mak-RIF Portal: https://rif.mak.ac.ug specifically https://rif.mak.ac.ug/call-for-application-round-3/ . Please refer to the detailed grant guidelines for the timeline of key activities related to this grant call, which includes various researcher support activities. Questions and clarifications can be sent to the Mak-RIF Secretariat through the email: info[at]rif.mak.ac.ug.
A big thank you to all researchers and innovators for the continued support. 'Let us all continue to contribute to our country's development through research and innovation, as We Build for the Future' shared Prof. William Bazeyo, Mak-RIF Chair.
Zakumumpa and Team Win WHO Grant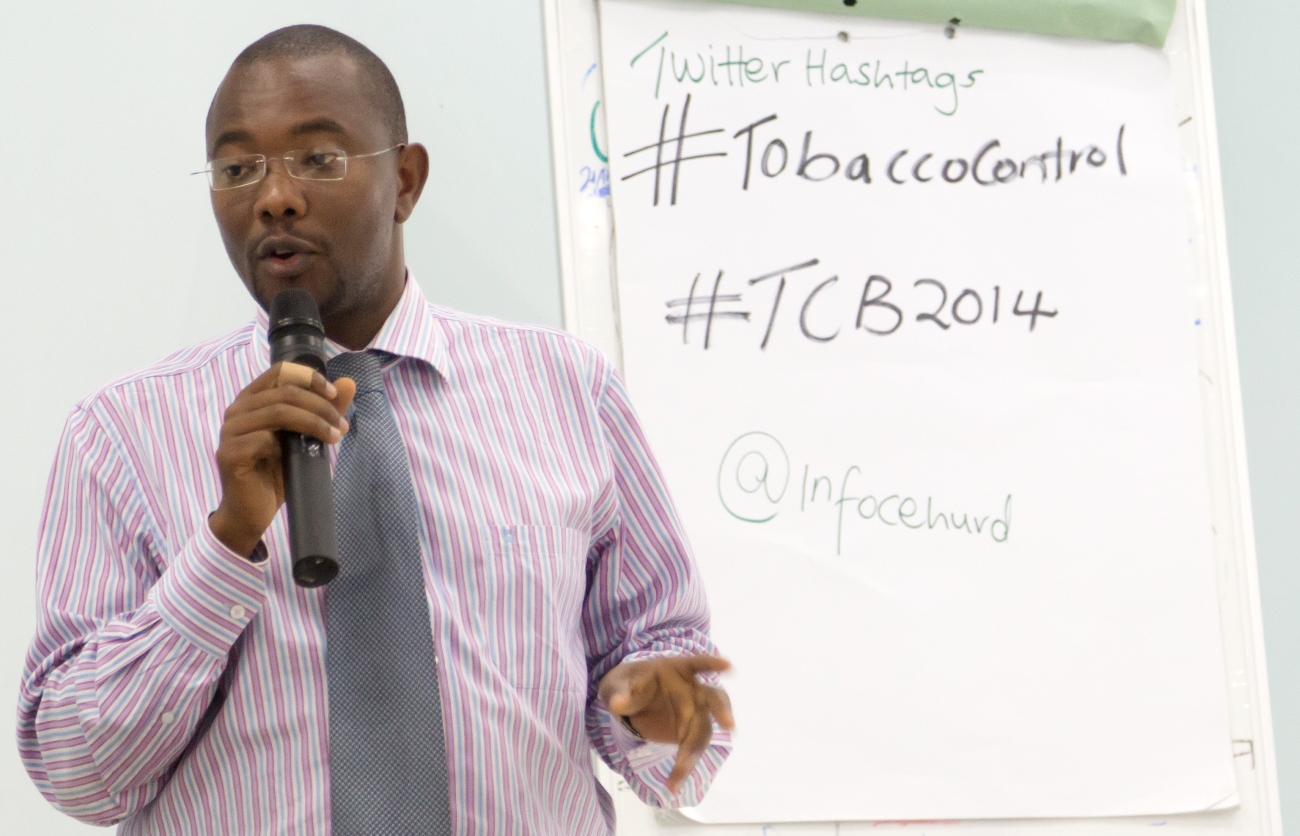 A team from the Makerere University School of Public Health and the Uganda Ministry of Health led by Henry Zakumumpa (Cohort Four Graduate) has won a World Health Organization-Alliance for Health Policy and Systems research grant. Henry will be the principal investigator, providing overall scientific leadership and oversight over the project and administrative aspects that go with it. The proposal, whose theme is 'Effective health service coverage in the context of donor transition,' builds on his PhD research focused on donor-funded HIV programs.
"I am thrilled and humbled to have been selected as Principal Investigator of this large, multidisciplinary team of investigators, most of whom are senior to me in research. What is most gratifying to me is that the global health community, including the World Health Organization, has prioritized issues of donor transition in health which was an under-appreciated area when I started my PhD journey seven years ago. This is a huge stepping stone that has been laid. The future is pregnant with possibilities."~ Henry Zakumumpa.
Source: CARTA Newsletter Issue 38
Mak's CoNAS and Partners Win 3 year Euros 1,500,000 Research Grant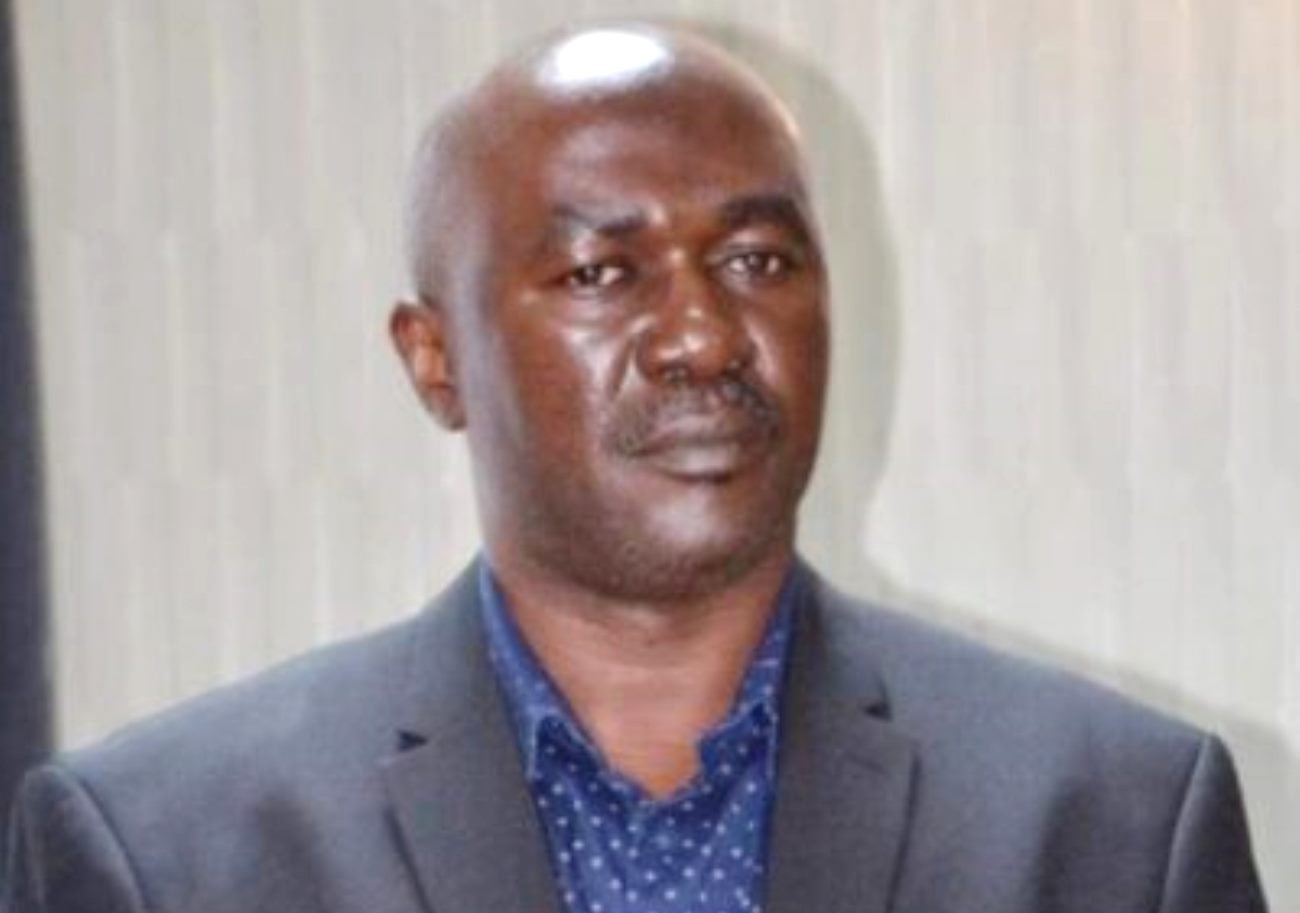 Makerere University represented by the College of Natural Sciences (CoNAS), Department of Zoology, Entomology and Fisheries Sciences (Assoc. Prof. Charles Masembe) together with 6 other universities ​​won a 3 year  Euros 1,500,000  research grant titled "DisPersal of Antibiotic Resistance and antibiotics in Water ecosystems and Influence on liveStock and aquatic wildlife" from the Aquatic Pollutants funding consortium (http://www.jpi-oceans.eu/calls/proposals/aquaticpollutants-joint-transnational-call-2020 ).
The other team members on the project include: National Veterinary Insitute (SVA); Norwegian Institute for Water Research (NIVA); Linköping University (LiU); Estación Biológica de Doñana, – Spain; National Research Institute for Rural Engineering, Water, and Forestry (INRGREF) – Tunisia and Faculty of medicine Ibn Al-Jazzar Sousse (FMS) – Tunisia.
The overall aim of is to provide insight into the dispersal of antibiotics, antibiotic resistant bacteria  and antibiotic resistance genes-ARG downstream of  wastewater treatment plants. By comparing different geographical/climatic regions, wastewater management practices and types of water bodies, they will investigate the potential influence that WWTPs have on occurrence of ARB  and ARG in livestock downstream of the WWTPs.