Mak to Quantify and Map Antimicrobials used in Livestock Farming in Uganda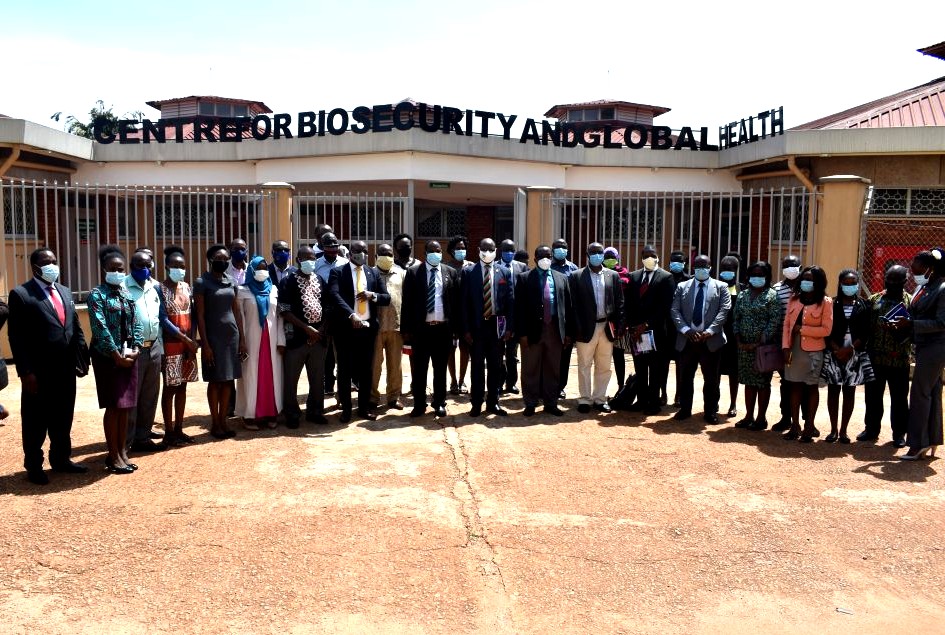 On Wednesday 30th September, 2020, one of the over 500 multidisciplinary projects currently being funded by the Government of the Republic of Uganda through Makerere University Research and Innovations Fund (Mak-RIF) was launched by the Vice Chancellor, Prof. Barnabas Nawangwe. This project is titled: Developing a Monitoring System for Quantifying and Mapping Antimicrobials used in Livestock Farming Systems in Uganda (VAMS). The VAMS research and systems Project was launched at the College of Veterinary Medicine, Animal Resources and Biosecurity (CoVAB). The event held at the college's Center for Biosecurity and Global Health had 50 physical attendees well social distanced in observation of COVID-19 containment measures and over 20 attending virtually via zoom, to engage in the discussion on antimicrobial usage in livestock farming in Uganda. In order to broaden the pool of knowledge during the engagement, participants were drawn from different disciplines including; Veterinary Medicine, Revenue, Engineering, Public Health and Social Sciences among others.
The research project spearheaded by Associate Professor Lawrence Mugisha, faculty at Department of Wild Life and Aquatic Animal Resources envisages fully developing a monitoring system for quantifying and mapping antimicrobial usage in livestock farming systems in Uganda. Prof. Mugisha said while giving his remarks said the team has designed a real-time system that will feature all latest developments in antimicrobial research only authenticated and approved by the Ministry of Agriculture, Animal Industry and Fisheries. This system is the first of its kind in Uganda.
Prof. Mugisha and his research team are closely working with several partners including; Ministry of Agriculture, Animal Industry and Fisheries, Uganda Revenue Authority and National Drug Authority to advance efforts aimed at addressing challenges related to antimicrobial usage in Uganda.