Mak Launches COVID Convalescent Plasma Investigational New Drug and Trial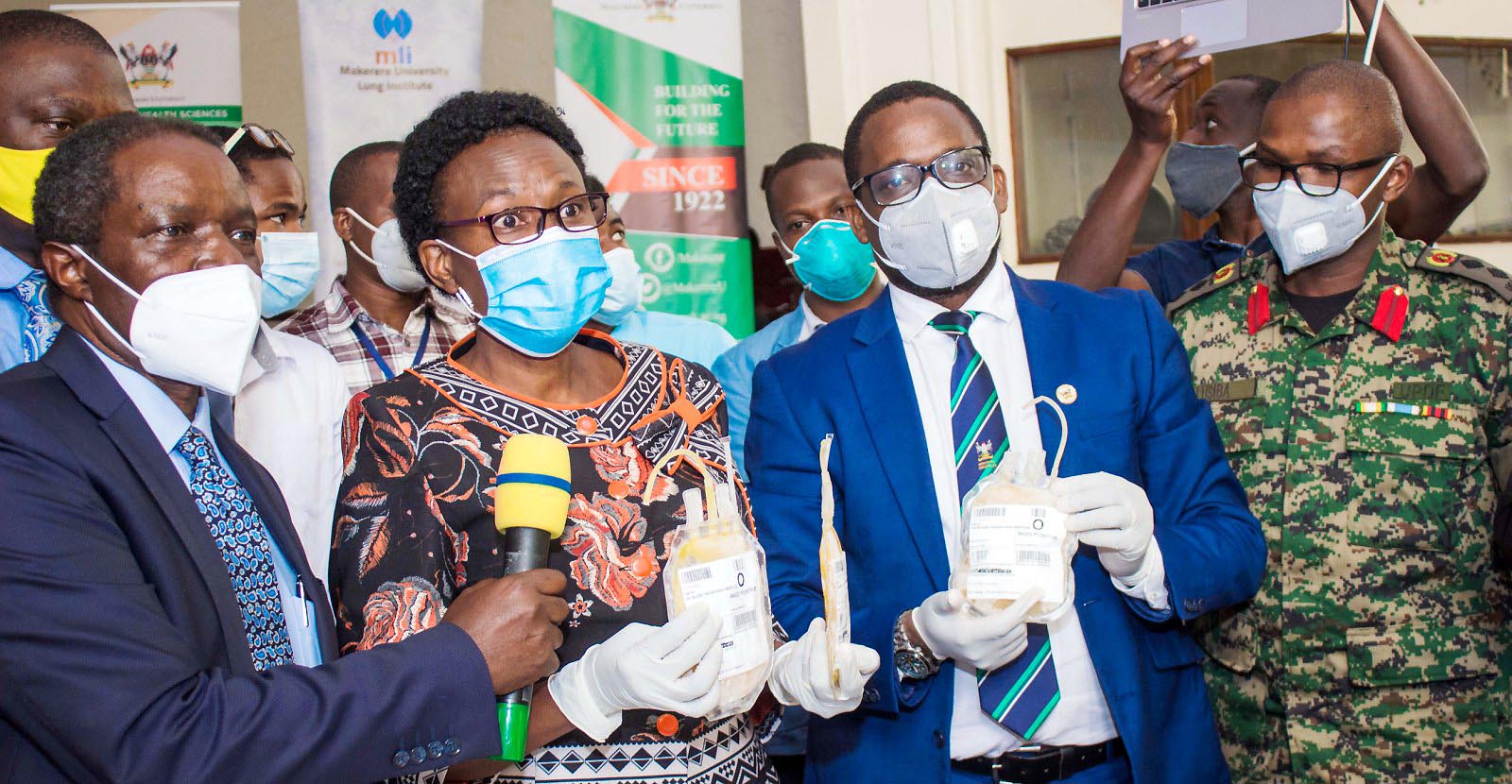 Coronavirus Disease 2019 (COVID-19) is caused by the severe acute respiratory syndrome coronavirus-2 (SARS-CoV-2) virus. First reported in early December 2019 in Wuhan China, it has since spread across all continents. Over 21 million cases have been reported, and more than 700,000 deaths have been recorded. The first case of COVID-19 in Uganda was reported on 21st March, 2020 and since then, more than 5,000 cases have been reported, with more than 60 deaths recorded.
There is no vaccine available for COVID-19, and treatments are only starting to emerge. There is emerging evidence to support use of COVID Convalescent Plasma (CCP) for treatment of COVID-19 especially among severe and critical patients. Plasma is the straw colored liquid portion of blood that remains after red blood cells, white blood cells, platelets and other cellular components of blood are removed.
Wednesday, September 16th 2020 was yet another day of great achievement to Makerere University in Kampala Uganda. On this day, Uganda's Minister of Health; Hon. Dr. Jane Ruth Aceng officially launched the Uganda Coronavirus Convalescent Plasma Investigational New Drug and the CCP trial to assess the safety and efficacy of CCP in treatment of COVID 19 in Uganda. The launch was held at Makerere University's Main Hall. Prof. William Bazeyo, the session chair and also Principal Investigator of the project gave welcome remarks on behalf of Makerere University's Vice Chancellor. He thanked the government of the Republic of Uganda for funding this project and several others (now totaling to over 500 multidisciplinary projects) through Makerere University Research and Innovations Fund (MAK-RIF) https://rif.mak.ac.ug/ . He also thanked Hon. Dr. Aceng who graced the occasion as Chief Guest for the continued support from the Ministry. He ended by assuring the Hon. Minister that Makerere University Medical School is working hard to become number one in Africa after being ranked second for so long. He noted this was possible with more support from the Government of the Republic of Uganda.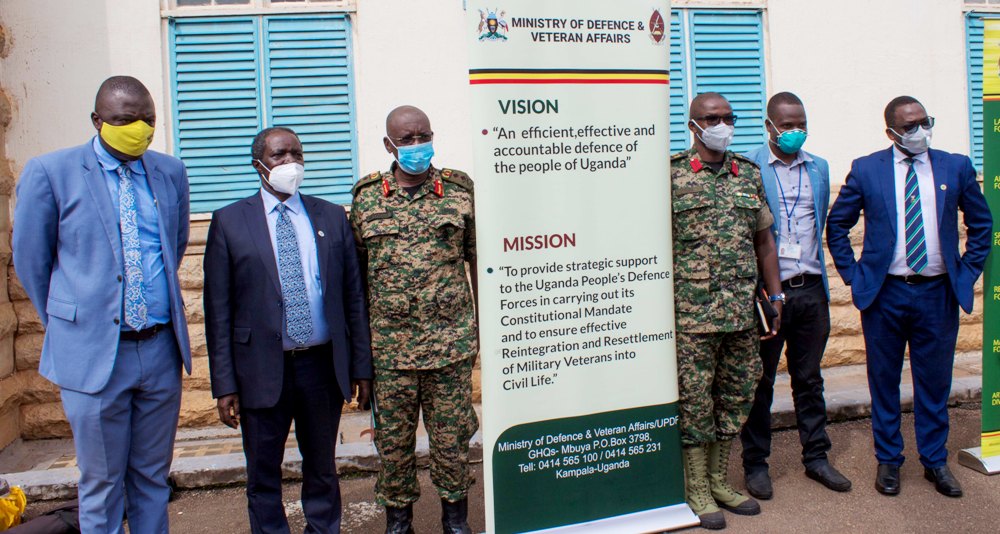 Dr. Bruce Kirenga; the Director Makerere University Lung Institute http://mli.mak.ac.ug and also Principal Investigator of this project mentioned that despite evidence of possible efficacy of CCP in treatment of COVID-19, very few African countries have undertaken the collection and processing of CCP. He mentioned the aim of the project was to assess the feasibility of collecting, processing and storing of CCP for treatment of COVID-19 in Uganda. He emphasized the need to collaborate and collate all the related scientific facts throughout the collection, processing and storage of Convalescent Plasma.
The team approached COVID-19 recovered individuals who had been managed and discharged at the treatment centers across the country. To be included, participants needed to provide written informed consent, have documented evidence of SARS-CoV-2 infection by PCR, have documented evidence of full recovery from COVID-19, be at least 18 years old and meet all criteria for blood donation set by Uganda National Blood Transfusion Services in order to be eligible.
Dr. Bruce Kirenga said 87% of the 186 individuals who came to the center, qualified to donate. The donors were received from all regions of Uganda except Karamoja that had not registered an infection by commencement of the study. The median age of the donors was 33 years and 3.7% were females. A significant finding was that all the samples donated had enough antibodies to warrant use in treatment of COVID-19 patients.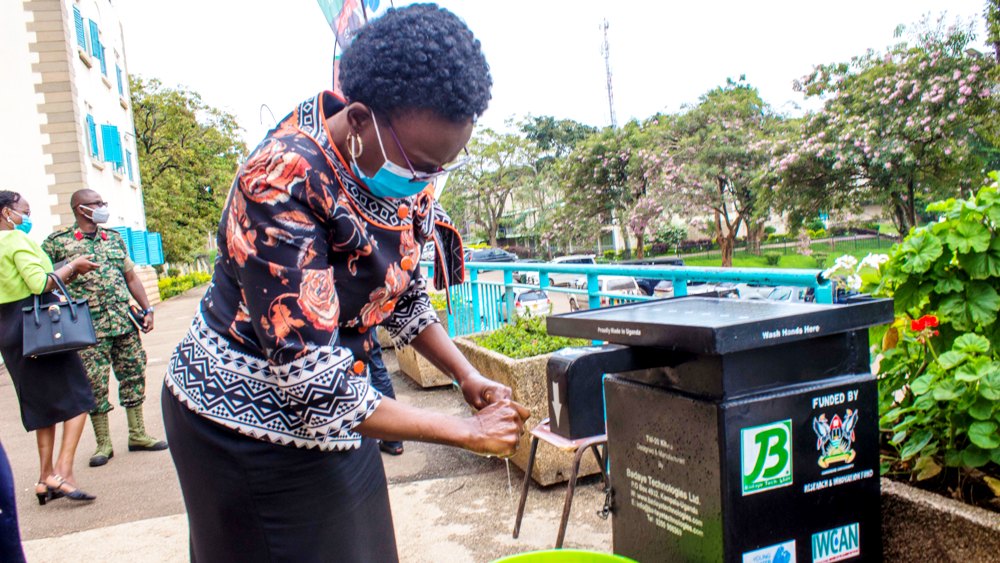 In her address, Hon. Dr. Aceng thanked the scientists for the innovation and gave the green light to commence the CCP trial with immediate effect, now that the product was available. The Minister appealed to the general public to continue observing the COVID-19 Standard Operating Procedures as scientists continue to innovate, find treatment and cure for the deadly virus. She said the country had reached phase 4 of the pandemic and the virus was now killing on average 2-3 people a day. This she noted was indicative of widespread community transmission of COVID-19 meaning that the spread can no longer be controlled but can only be mitigated. She emphasized that COVID-19 in Uganda is real so anything proven that can be done to save life is highly welcome and appreciated.
The project was conducted by COVID Research (COVIDRES); a multi-disciplinary research group coordinated by the Makerere University Lung Institute (http://mli.mak.ac.ug). Other partners on the project are: Uganda People's Defense Forces Medical Services, Mulago National Referral Hospital, Joint Clinical Research Center and Uganda Blood Transfusion Services. The team is now moving forward to undertaking the CCP trial.
Project details are shared and accessible here
Media Coverage of the COVID-19 Convalescent Plasma Investigational Drug launch
Broadcast Media
NTV Uganda https://youtu.be/31DM3zeJqdM
Print Media
Makerere University Vice Chancellor's Diary https://news.mak.ac.ug/2020/09/launching-covid-19-convalescent-plasma-drug/
Uganda Update https://www.ugandaupdatenews.com/uganda-starts-plasma-based-treatment-trial-for-covid-19/
The New Vision of September 17, 2020 page 3-See attached
Daily Monitor of September 17, 2020 page 3-See attached
Pictures shared on https://we.tl/t-T99Kxua9nl
'We Build for the Future' 'For God and My Country'
Compiled By: Musoki Walter Jack, 3rd Year Medicine and Surgery Student at Makerere University and
Harriet Adong, Communications Officer, Makerere University Research and Innovations Fund (Mak-RIF)
Makerere Medical Journal: Golden Jubilee Edition 2022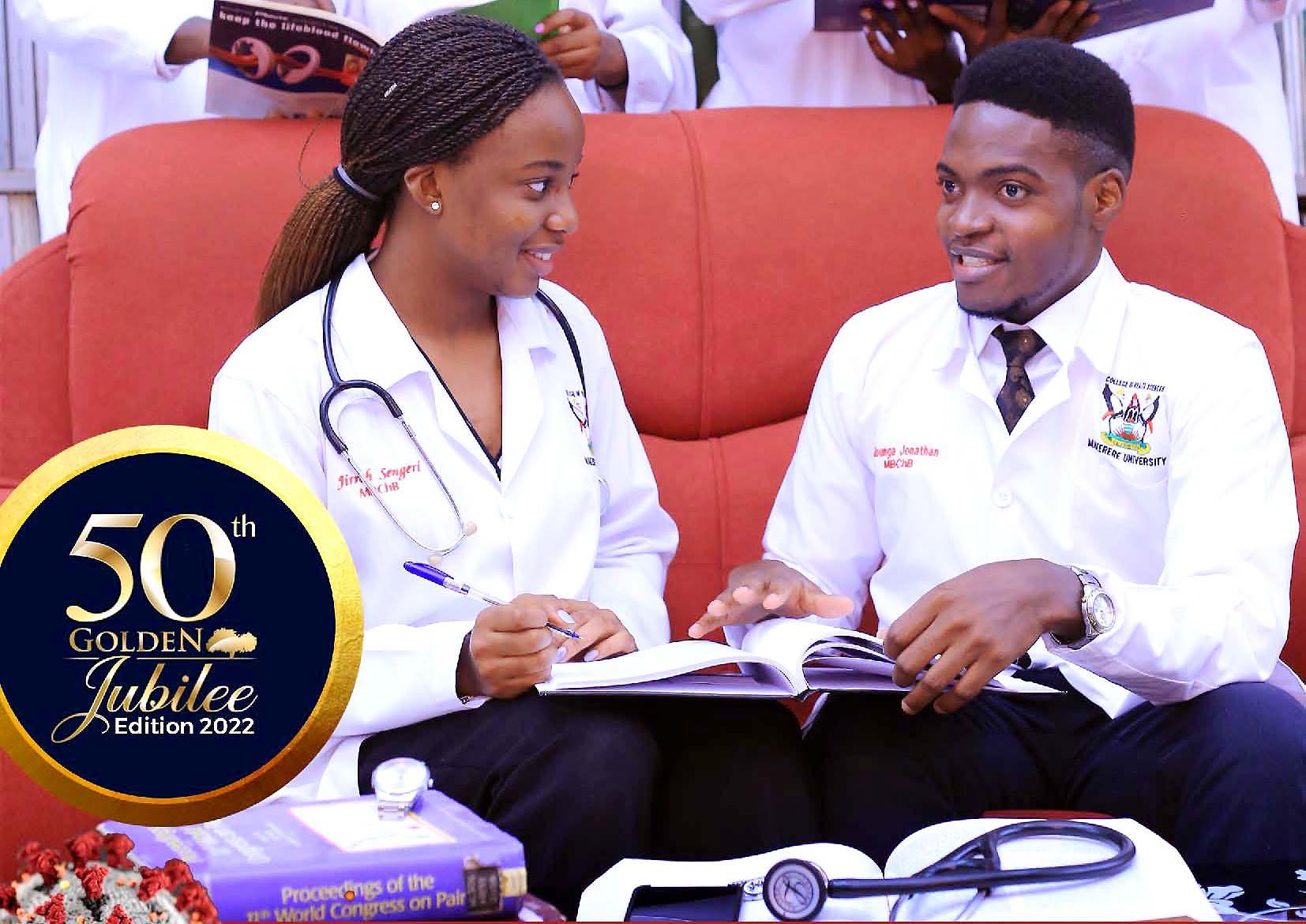 It's with great pleasure that I welcome you to the Golden Jubilee edition of this phenomenal journal. Yes, The Makerere Medical Journal marks 50 years of publication with this year's edition and all this has been made possible by the endless efforts and contributions of the Makerere University College of Health Sciences Staff and students because without your research submissions and financial support, the journal wouldn't have made it this far. To you reading this, thank you for contributing to the sustainability of this great project, year in year out.
Here's a quote to ponder on as you delve into this year's well-crafted articles and it's by Zora Hurston (1891-1960), "Research is formalized curiosity. It is poking and prying with a purpose." And doesn't that just define our purpose as researchers?!
This edition's articles cover pertinent topics ranging from Antimicrobial Stewardship, COVID-19 interventions, Oral Health amongst others. It also features student projects, write-ups on student-led organizations and societies that are making a difference in the life of a health sciences' student and many more interesting writings. Featured in this issue are international manuscripts from countries like Nigeria and we were also honored to work with other universities within the country and feature some of their students' articles.
I would like to extend my most sincere gratitude to my team of editors that engaged in a rigorous peer review process to ensure that the articles published are up to standard. As the editorial team, we are quite pleased to see the number of undergraduates involved in research steadily increasing and all the efforts that have been put in by the different stakeholders to see this happen are commendable.
With that said, I hope you enjoy every second of your read!!!
LINDA ATULINDA,
MBChB IV
EDITOR-IN-CHIEF,
Research and Writers' Club 2021-2022
Call for Applications: HEPI Masters Support Fellowship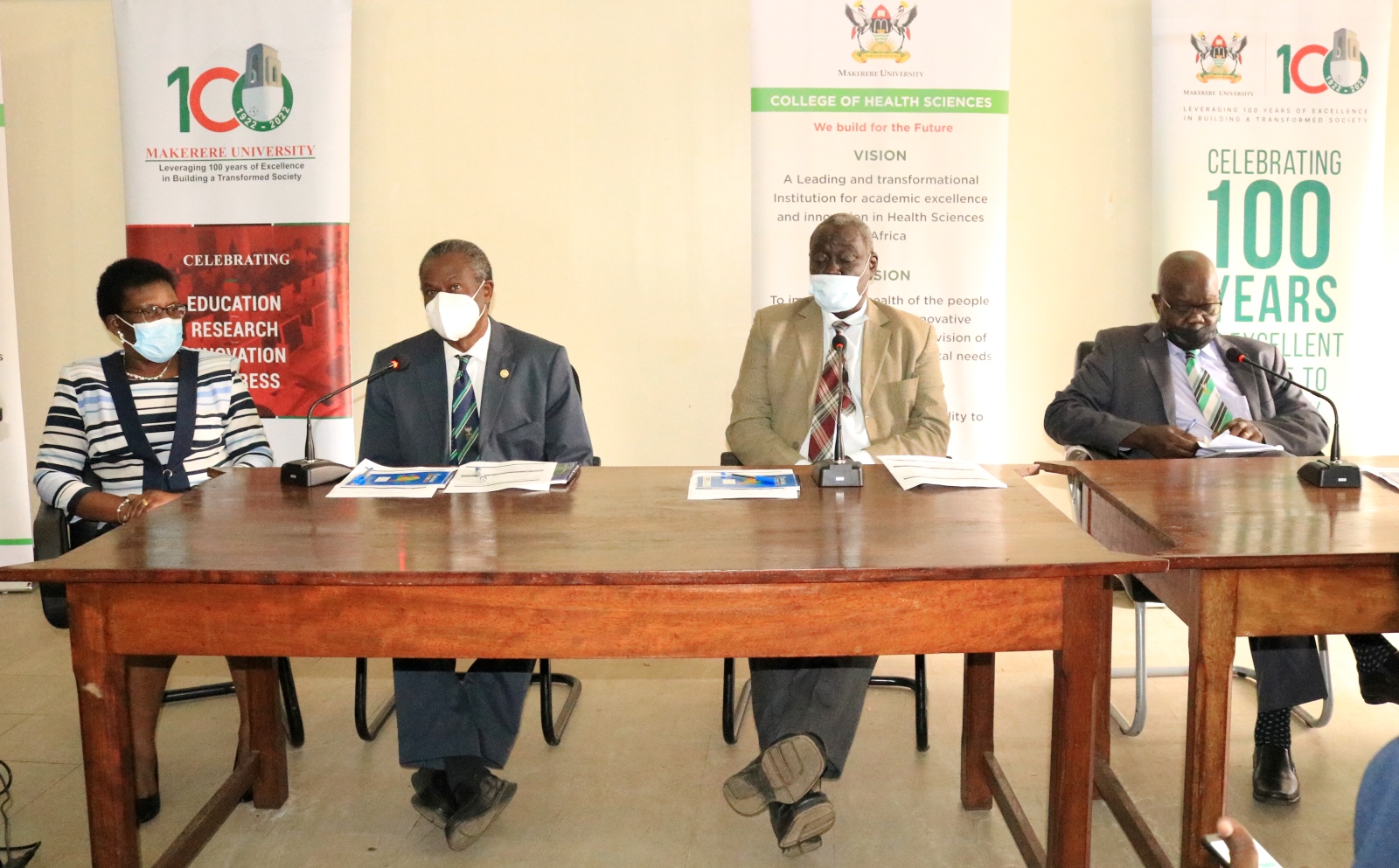 Applications are invited for the Health Professional Education Partnership Initiative (HEPI-SHSSU) Masters fellowship programme support from postgraduate students of:
Makerere University College of Health Sciences (MakCHS)
Kabale University School of Medicine
Clarke International University
Faculty of Health Sciences, Busitema University
The programme will support graduates in their final year of training leading to the award of a Masters degree on any of the Master's graduate training programs at the stated University for a maximum of 19 successful candidates.
The closing date for the receipt of applications is 30th September 2022.
Inquiries and Applications must be submitted to hepishssu@gmail.com
See attachment for more details 
Call for Applications: Faculty Research Training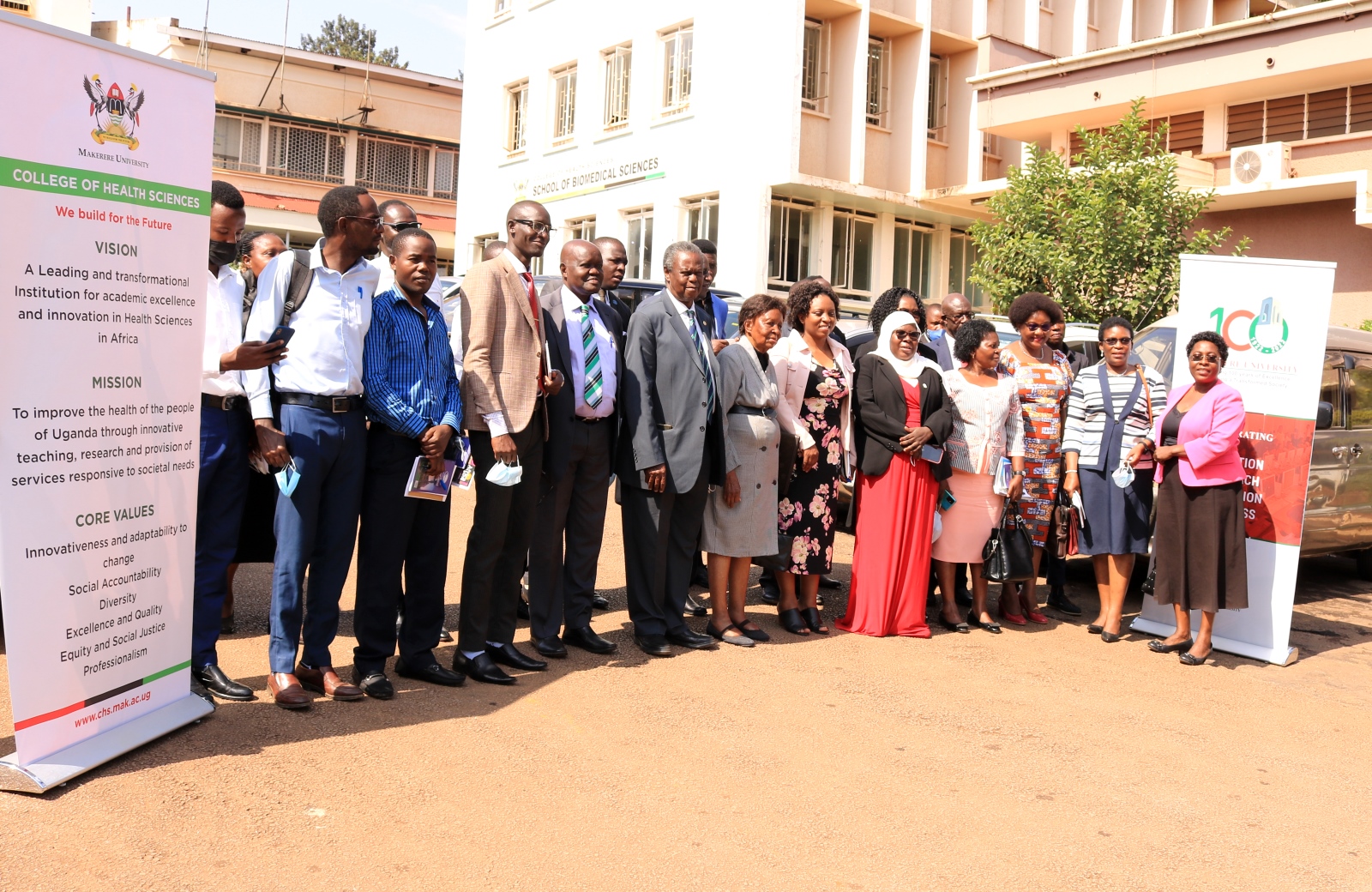 Applications are invited from faculty at Makerere University College of Health Sciences, Kabale School of Medicine, and Clarke International University to undertake training in research.
Limited research funding will be available for research focusing on community-based, clinical, operational, health professions education, epidemiological, biomedical, and research in Communicable Diseases (e.g. HIV/AIDS, malaria, tuberculosis, etc.) or non-communicable diseases of importance to Uganda.
Up to 15 applicants will be selected and they will undergo a brief (2 days) didactic training in research proposal development prior to embarking on their research projects. Up to 4,000 US dollars per applicant (depending on budget) will be available to support the research.
The closing date for the receipt of applications is 3rd October 2022.
Inquiries can be forwarded to the PI, HEPISU Program on hepishssu@gmail.com
See attachment for more details