Mak Launches COVID Convalescent Plasma Investigational New Drug and Trial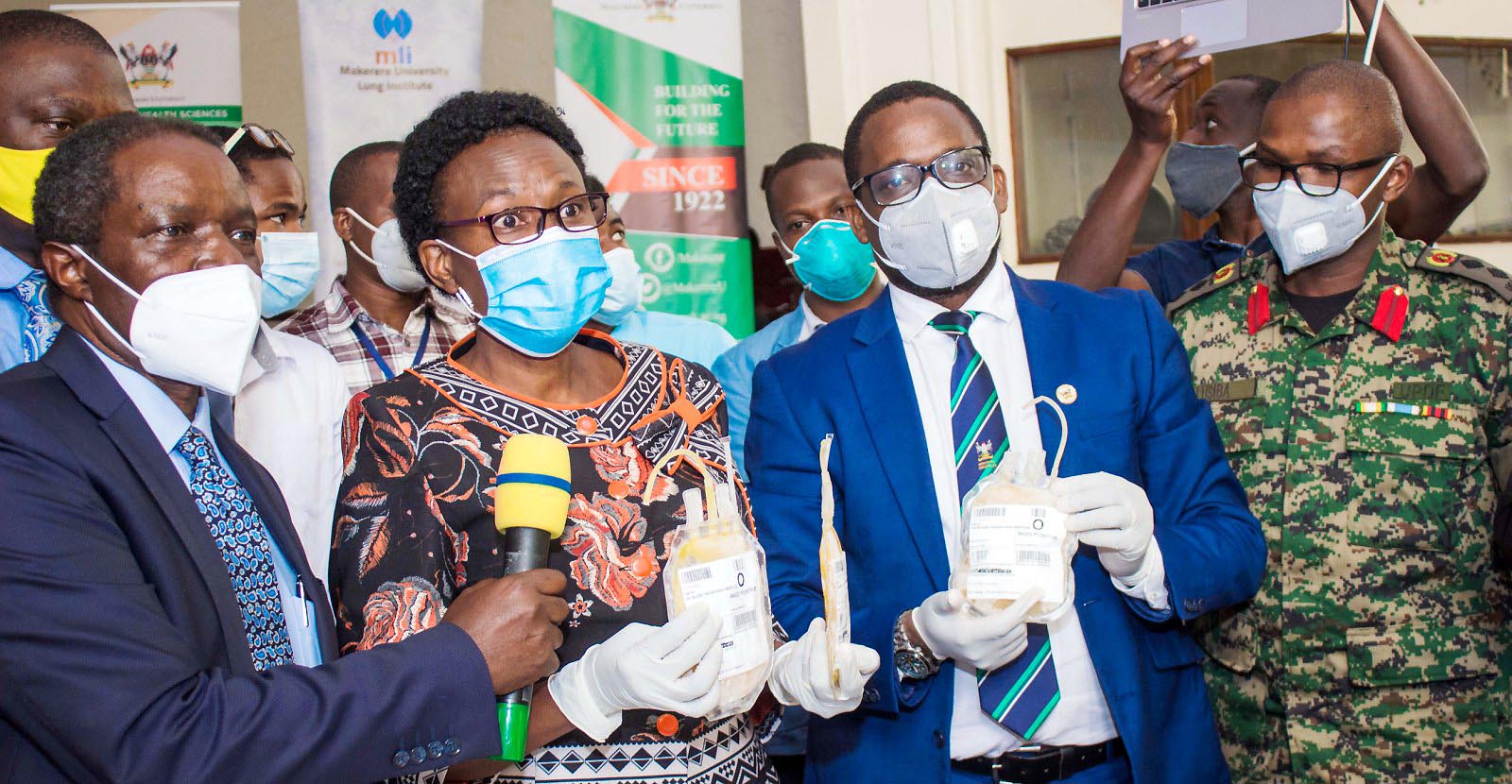 Coronavirus Disease 2019 (COVID-19) is caused by the severe acute respiratory syndrome coronavirus-2 (SARS-CoV-2) virus. First reported in early December 2019 in Wuhan China, it has since spread across all continents. Over 21 million cases have been reported, and more than 700,000 deaths have been recorded. The first case of COVID-19 in Uganda was reported on 21st March, 2020 and since then, more than 5,000 cases have been reported, with more than 60 deaths recorded.
There is no vaccine available for COVID-19, and treatments are only starting to emerge. There is emerging evidence to support use of COVID Convalescent Plasma (CCP) for treatment of COVID-19 especially among severe and critical patients. Plasma is the straw colored liquid portion of blood that remains after red blood cells, white blood cells, platelets and other cellular components of blood are removed.
Wednesday, September 16th 2020 was yet another day of great achievement to Makerere University in Kampala Uganda. On this day, Uganda's Minister of Health; Hon. Dr. Jane Ruth Aceng officially launched the Uganda Coronavirus Convalescent Plasma Investigational New Drug and the CCP trial to assess the safety and efficacy of CCP in treatment of COVID 19 in Uganda. The launch was held at Makerere University's Main Hall. Prof. William Bazeyo, the session chair and also Principal Investigator of the project gave welcome remarks on behalf of Makerere University's Vice Chancellor. He thanked the government of the Republic of Uganda for funding this project and several others (now totaling to over 500 multidisciplinary projects) through Makerere University Research and Innovations Fund (MAK-RIF) https://rif.mak.ac.ug/ . He also thanked Hon. Dr. Aceng who graced the occasion as Chief Guest for the continued support from the Ministry. He ended by assuring the Hon. Minister that Makerere University Medical School is working hard to become number one in Africa after being ranked second for so long. He noted this was possible with more support from the Government of the Republic of Uganda.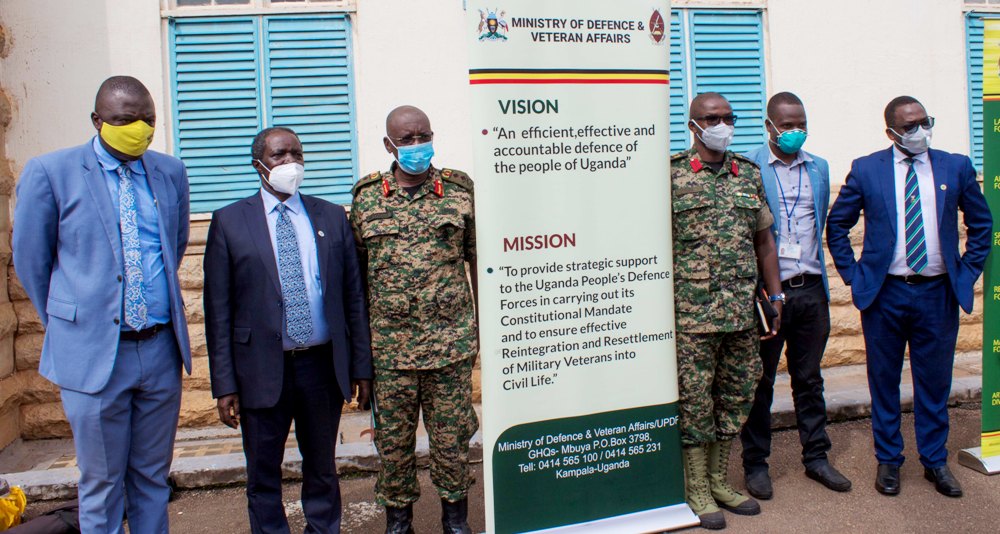 Dr. Bruce Kirenga; the Director Makerere University Lung Institute http://mli.mak.ac.ug and also Principal Investigator of this project mentioned that despite evidence of possible efficacy of CCP in treatment of COVID-19, very few African countries have undertaken the collection and processing of CCP. He mentioned the aim of the project was to assess the feasibility of collecting, processing and storing of CCP for treatment of COVID-19 in Uganda. He emphasized the need to collaborate and collate all the related scientific facts throughout the collection, processing and storage of Convalescent Plasma.
The team approached COVID-19 recovered individuals who had been managed and discharged at the treatment centers across the country. To be included, participants needed to provide written informed consent, have documented evidence of SARS-CoV-2 infection by PCR, have documented evidence of full recovery from COVID-19, be at least 18 years old and meet all criteria for blood donation set by Uganda National Blood Transfusion Services in order to be eligible.
Dr. Bruce Kirenga said 87% of the 186 individuals who came to the center, qualified to donate. The donors were received from all regions of Uganda except Karamoja that had not registered an infection by commencement of the study. The median age of the donors was 33 years and 3.7% were females. A significant finding was that all the samples donated had enough antibodies to warrant use in treatment of COVID-19 patients.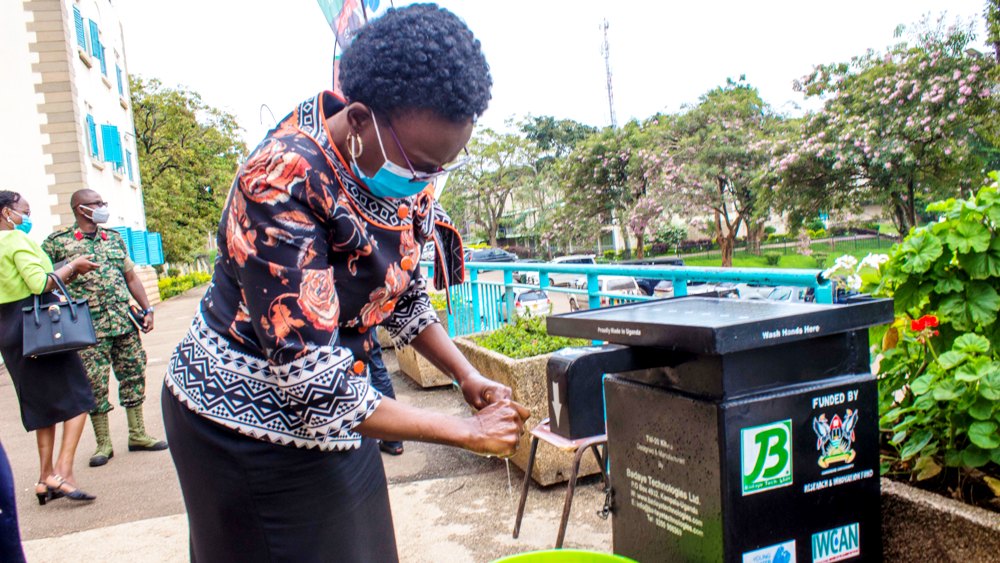 In her address, Hon. Dr. Aceng thanked the scientists for the innovation and gave the green light to commence the CCP trial with immediate effect, now that the product was available. The Minister appealed to the general public to continue observing the COVID-19 Standard Operating Procedures as scientists continue to innovate, find treatment and cure for the deadly virus. She said the country had reached phase 4 of the pandemic and the virus was now killing on average 2-3 people a day. This she noted was indicative of widespread community transmission of COVID-19 meaning that the spread can no longer be controlled but can only be mitigated. She emphasized that COVID-19 in Uganda is real so anything proven that can be done to save life is highly welcome and appreciated.
The project was conducted by COVID Research (COVIDRES); a multi-disciplinary research group coordinated by the Makerere University Lung Institute (http://mli.mak.ac.ug). Other partners on the project are: Uganda People's Defense Forces Medical Services, Mulago National Referral Hospital, Joint Clinical Research Center and Uganda Blood Transfusion Services. The team is now moving forward to undertaking the CCP trial.
Project details are shared and accessible here
Media Coverage of the COVID-19 Convalescent Plasma Investigational Drug launch
Broadcast Media
NTV Uganda https://youtu.be/31DM3zeJqdM
Print Media
Makerere University Vice Chancellor's Diary https://news.mak.ac.ug/2020/09/launching-covid-19-convalescent-plasma-drug/
Uganda Update https://www.ugandaupdatenews.com/uganda-starts-plasma-based-treatment-trial-for-covid-19/
The New Vision of September 17, 2020 page 3-See attached
Daily Monitor of September 17, 2020 page 3-See attached
Pictures shared on https://we.tl/t-T99Kxua9nl
'We Build for the Future' 'For God and My Country'
Compiled By: Musoki Walter Jack, 3rd Year Medicine and Surgery Student at Makerere University and
Harriet Adong, Communications Officer, Makerere University Research and Innovations Fund (Mak-RIF)
MNCH e-Post Issue 121: Learning from Nsambya Hospital Human Milk Bank to inform national scale-up & save preterm babies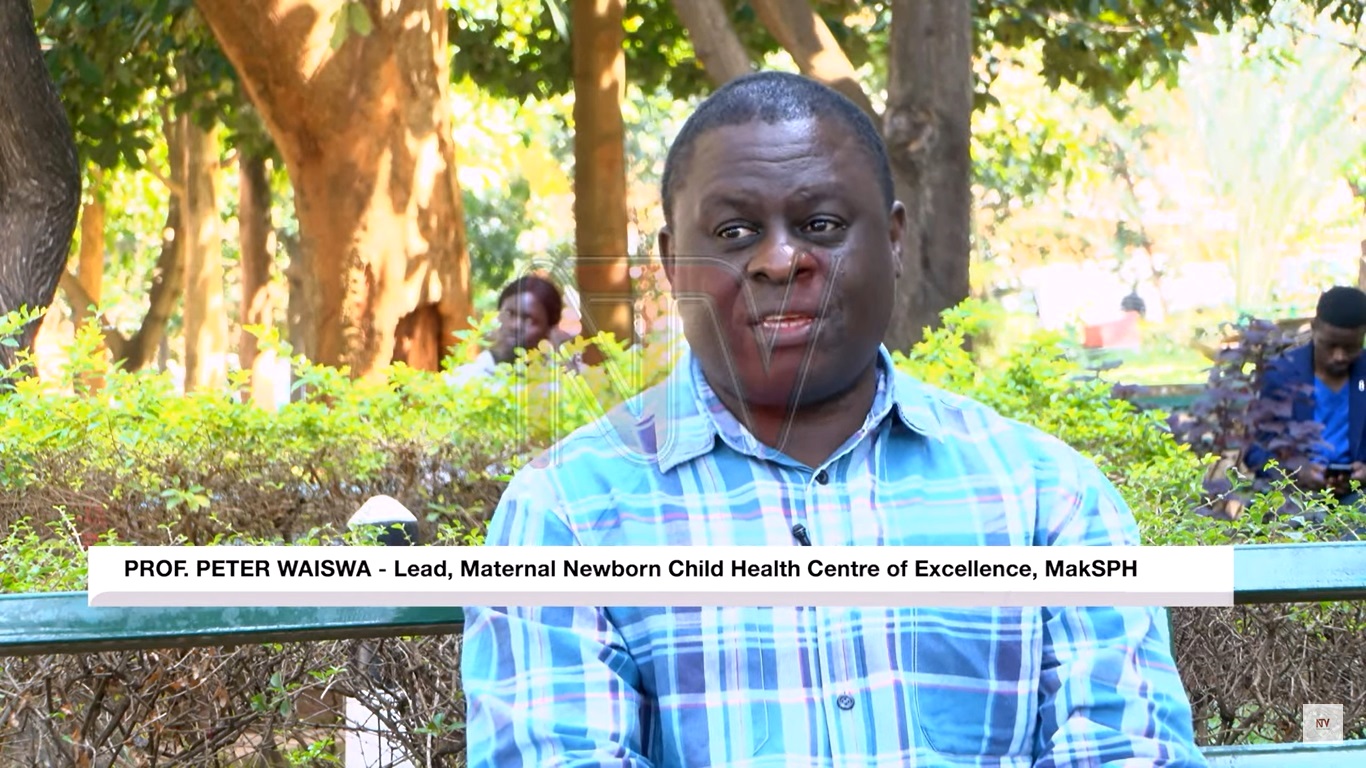 Welcome to this exclusive interview with Prof. Peter Waiswa, lead expert from the Makerere University Centre of Excellence for Maternal, Newborn, and Child Health. Dr. Victoria Nakibuuka from St. Francis Nsambya Hospital, and Dr. Jesca Nsungwa from Ministry of Health Uganda. In this video, they discuss a groundbreaking innovation in Uganda's healthcare landscape: the country's first-ever human milk bank at St. Francis Hospital Nsambya. This initiative represents a significant stride towards improving the survival rates of premature and vulnerable infants by ensuring access to essential breast milk, even when mothers are unable to produce enough. Watch Video
Click here to View the full MNCH e-Post Issue 121
METS Newsletter October 2023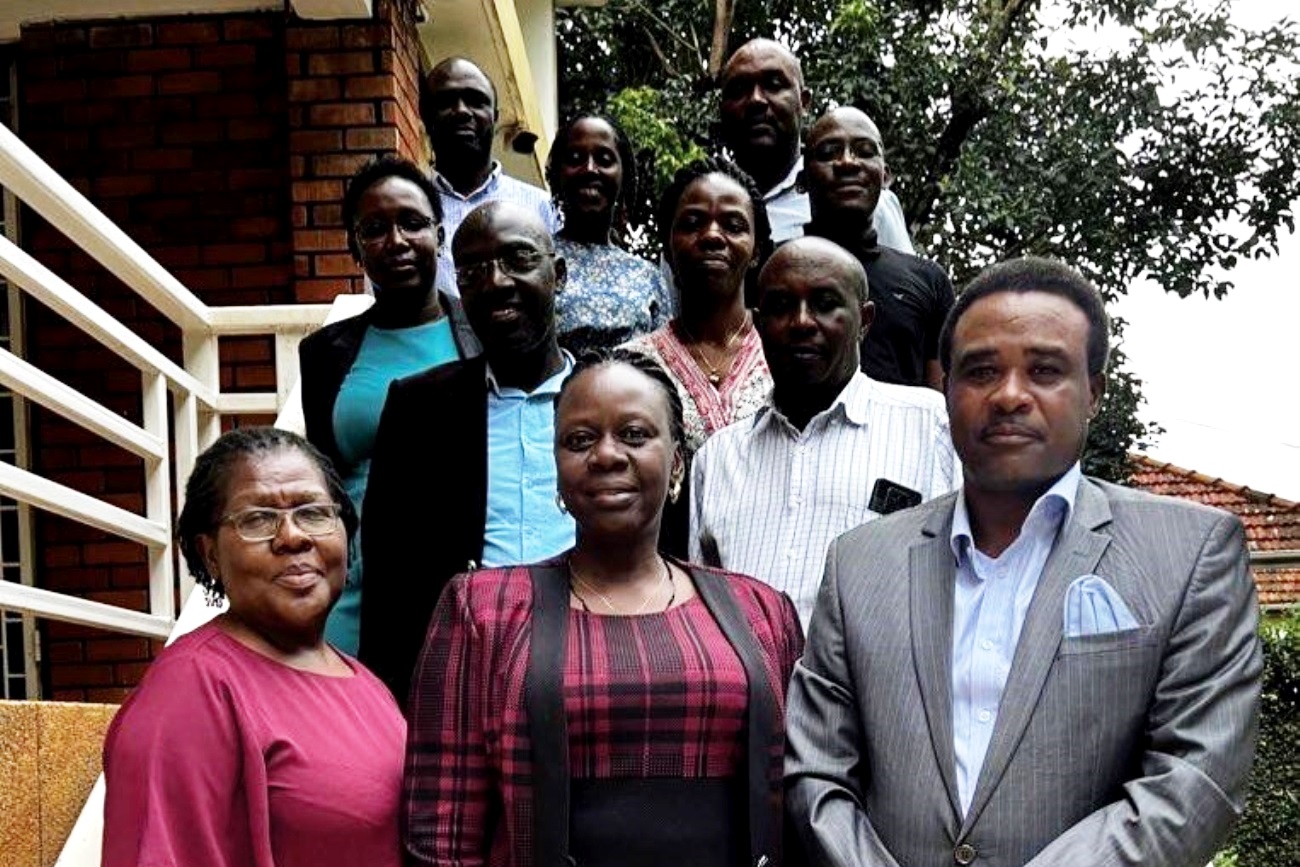 The Monitoring and Evaluation Technical Support (METS) Program is a 5-year CDC-supported collaboration of Makerere University School of Public Health (MakSPH), the University of California San Francisco (UCSF) and Health Information Systems Program (HISP Uganda).
Highlights of the METS October 2023 Newsletter
Strategies for Enhanced Disease Surveillance and Public Health Response in Uganda

The MoH Department of Integrated Epidemiology Surveillance & Public Health Emergencies (IES&PHE) Head, Commissioner Allan Muruta (Dr) visited METS to acquaint himself with the various surveillance activities supported by the Program.
Commissioner Muruta emphasized the need to build the capacity of districts and regions to conduct surveillance activities by training the relevant staff and establishing surveillance focal points at health facility levels.
He further emphasized the importance of linking laboratory data to the District Health Information System (DHIS2) and ensuring that different systems are interoperable.

Improving quality of data for HIV testing services (HTS) through regular assessments

MoH has been conducting Data Quality Assessments and Improvement (DQAI) activities to inform program planning, monitoring, and performance management. HIV testing services (HTS) inter was conducted in 16 regions, 81 districts, and 111 health facilities in partnership with 26 Implementing partners.
The HTS DQA has improved data management, infrastructure, and understanding of indicators. Specific staff assignment at each HTS entry point has proven effective, and use of the UgandaEMR system for reporting has yielded positive results.

Shaping Uganda's Healthcare Data Landscape

METS has maintained a strong collaboration with the Ministry of Health (MoH) providing invaluable technical support in developing various strategic guidelines for the country. These guidelines include the Uganda Health Information Exchange and Interoperability (HIE) Guidelines, the Uganda Health Data Protection and Confidentiality (HDPC) Guidelines, and the Uganda Health Data Sharing, Access, and Use Guidelines.

HIE and HDPC guidelines have received the endorsement of the Health Information, Innovation and Research (HIIRE) Technical Working Group (TWG), awaiting presentation to the senior management team at the MoH for final approval.

Empowering Health Professionals: PrEP Training in Hoima District

MakSPH-METS has taken a proactive stance in supporting Monitoring and Evaluation (M&E) for key populations through the development, management, and conducting trainings on the use of the PrEP tracker system across various agencies.
METS conducted a 5-day training on the KP/PrEP Tracker system in Hoima district. Moving forward, facility staff will be able to enter data on PrEP services into the system in a timely manner, analyze the data, and use it for program improvement.

Gallery

HIV testing services (HTS) Data Quality Assessments and Improvement DQAIs
Interagency cervical cancer on-site mentorships
Orientation in KP tracker-Soroti
TDY from CDC headquarters visit to METS
M&E orientation meetings for new Implementing Partners
Planning meeting for Cross Border Data Sharing-Busia
UNGASS Panel Featuring Mak Staff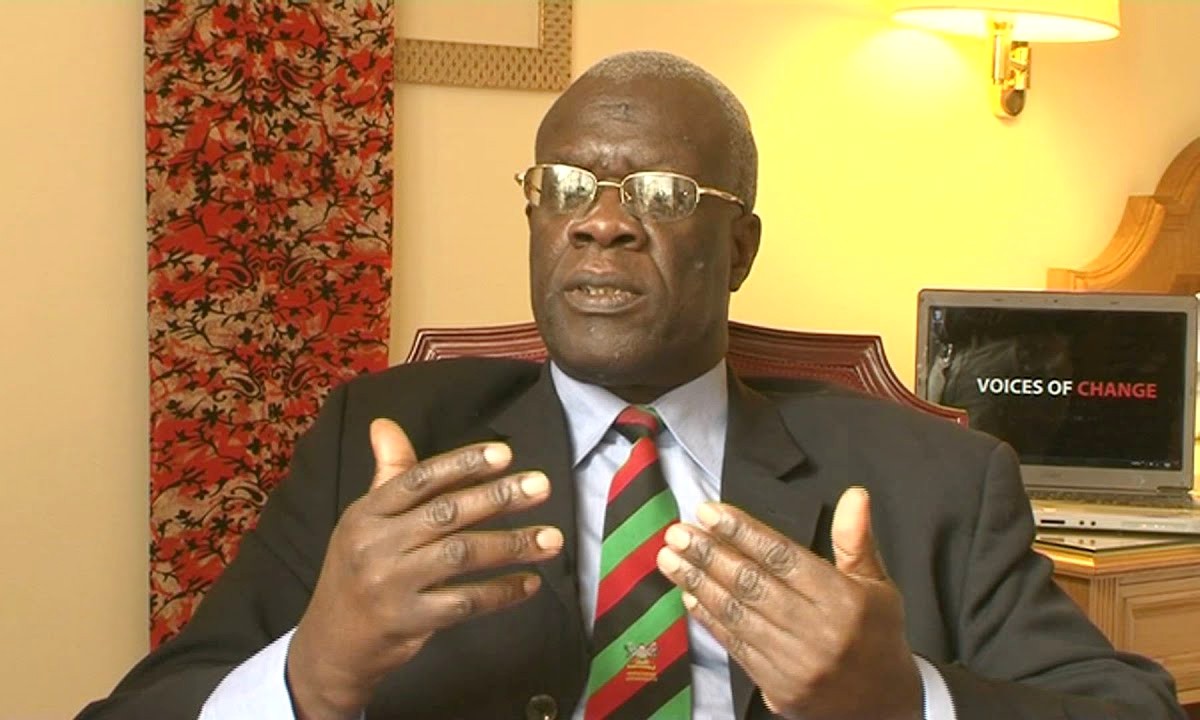 Please see below the links to the 78th United Nations General Assembly Special Session on HIV/AIDS (UNGASS78) Panel discussions, one of which featured Makerere University staff.
Panel 1 – Shifting Power Paradigms: Towards an Equitable Global Health Stewardship was moderated by Professor Emeritus Nelson Sewankambo and featured Dr. Sabrina Kitaka as one of the panelists.
Panel 2 – Optimizing Global Health Exchange Programs for Participants from Low-to-Middle-Income Countries (LMIC) in High-Income Countries (HIC)