EfD-Mak Masaka Policy Dialogue Discusses L. Victoria Rising Water Levels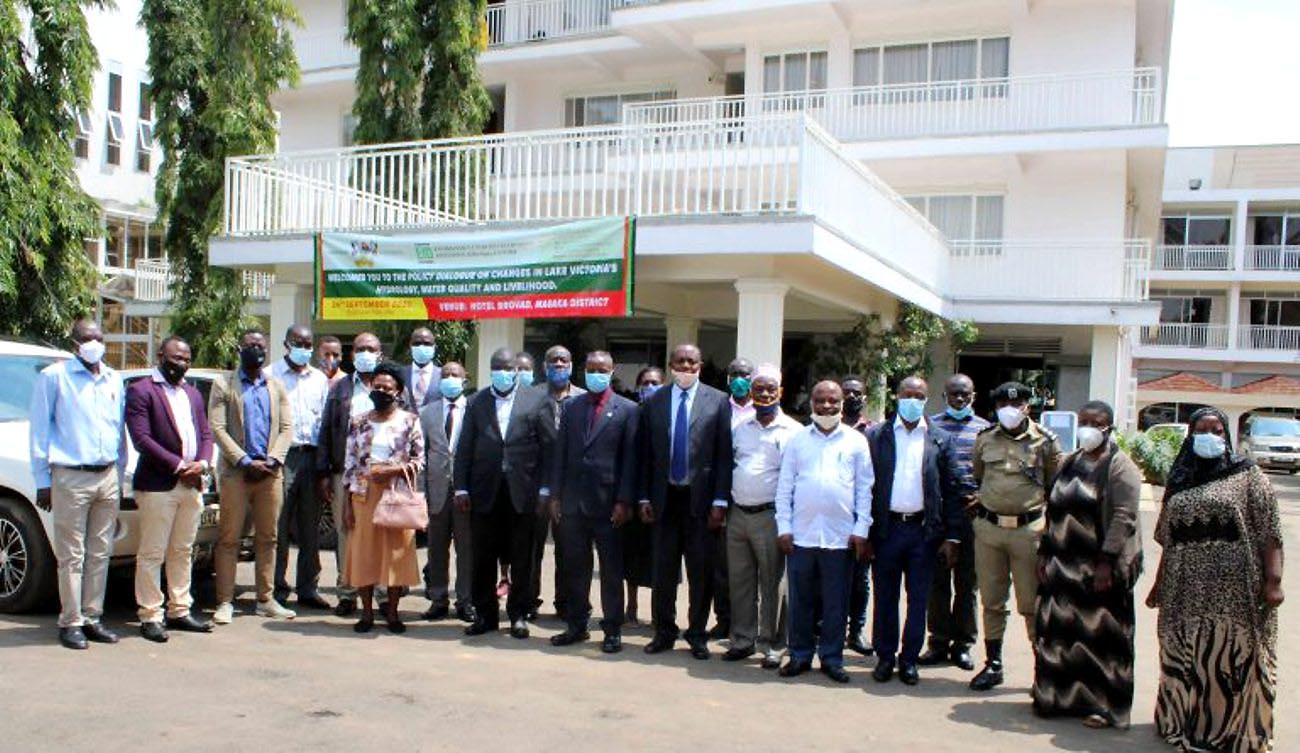 Masaka District Local Government officials including the Resident District Commissioner (RDC), Chief Administrative officer (CAO), Chairperson Local Council V (LCV), District Natural Resources' , Forestry and Water officers and officials from the Environmental Police Protection Unit on 24th September 2020 held a policy dialogue with environmental economist from Makerere University.
The dialogue organized by the Environment for Development Initiative Uganda (EfD-Mak Centre) was held at Hotel Brovad in Masaka and also attended by representatives from the Civil Society organizations and the Private sector.
The deliberations under the theme, "Lake Victoria's Hydrology, Water Quality and Livelihoods", focused on the status of the Environment and Natural Resources in the district more especially the rising water levels on Lake Victoria and the resultant impacts on the socio economic welfare on the people, challenges faced in the management of the natural resources and how to sustainably use the environment while realizing economic development.
The Chief Administrative Officer (CAO) Ms. Betty Tinka described the University initiative in the district as timely on grounds that the dialogue would provide an opportunity to share the district experiences in the management of natural resources and how to bridge the existing gaps.
"The environment especially the buffer zone has been destroyed. There is a problem of law enforcement. The population is very high, poverty levels are high and majority of our people depend on fishing with no other alternative livelihood options. People are not engaged in fish farming because of the lake". The CAO stated.
The Town Clerk, Mr. George Behaingana said Lake Victoria buffer zone has been abused due to lack of an effective enforcement mechanism while the water has been polluted due to lack of the waste management plan for the fishing communities.
Mr. Behaingana thanked Makerere University for joining the efforts to bring the attention and importance of the lake to the major stakeholders and custodians of the environment in the district through the dialogue.
He implored university scientists to do more research on the issue and influence policy and emphasized the need for the university to be precise on the current and impending manifestation of environmental degradation and issues of enforcement.
In his opening remarks, Masaka LCV Chairman Mr. Jude Mbabali told participants that Masaka district lies on the shores of Lake Victoria and is endowed with expanses of swamps and other natural resources that provide both ecological and livelihoods functions.
Mr. Mbabali however decried the highest level of encroachment, destruction and acquisition of land titles in the swamps by the powerful rich claiming to be highly connected.
Mak Unveils Uganda's Potential to Process Powdered and Liquid Eggs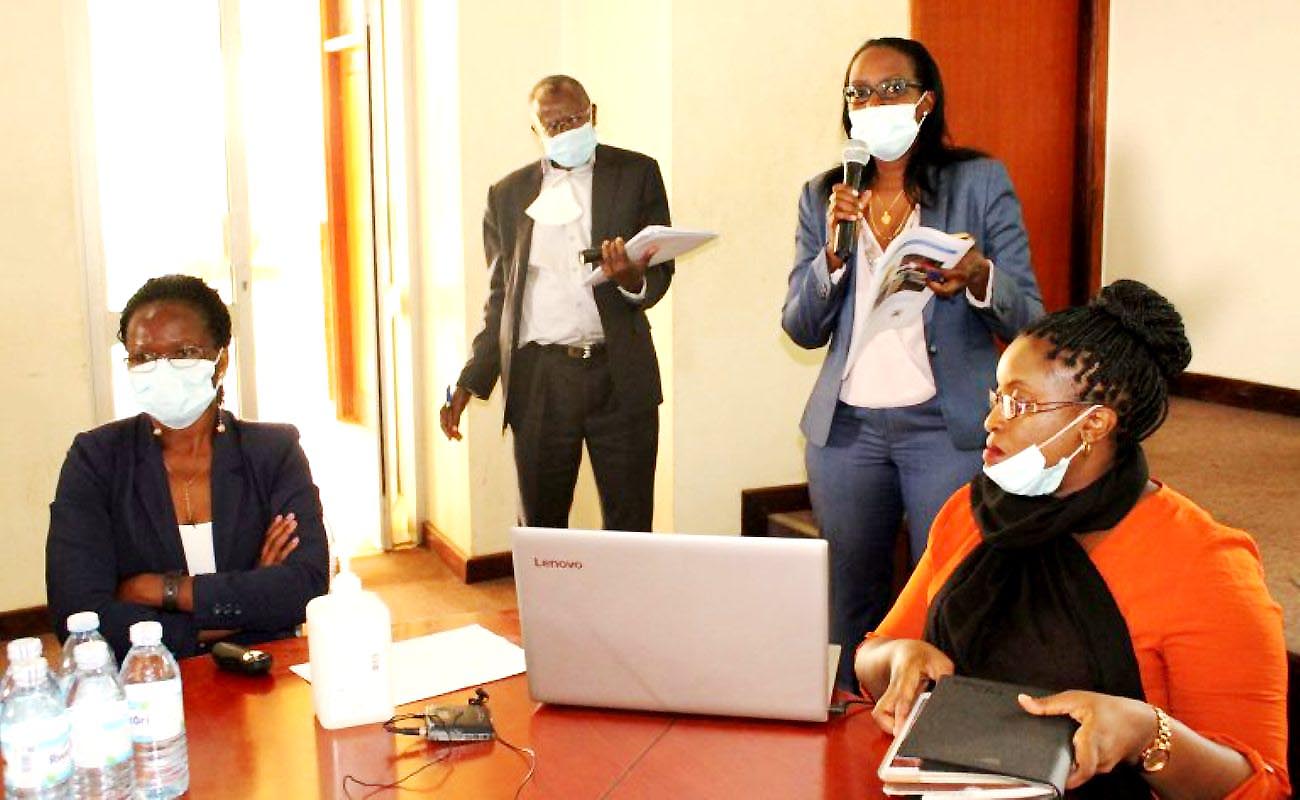 Makerere University researchers who received special funding under the Research and Innovations Fund (Mak-RIF) to respond to CoVID-19 have come up with interventions for Government, Public-Private Partners and Private investors to make egg production in Uganda more feasible and profitable.
The project team has produced a comprehensive report, a business plan based on the research findings that will be a guide for investors who would like to make capital investments in egg processing plants and a policy brief entailing policy interventions and options for the egg industry.
The proposed method of operation for Government interventions entailed;- Conducive tax regimes, Financing mechanisms, Enforceable standards and Targeted extension services.
The proposed method of operation for Public-Private investments were Financing of capital investments, Export expansion, Consumer education, Enhancing bio-security measures, Collective action, Targeted extension services and Youth platforms.
The Private investment calls for Investments in improved technology and buffer stocks, Innovations in processed egg uses and contract egg production.
The recommendations were made during the blended online and face-to-face research dissemination workshop for the study titled, "Exploring Egg Processing as a Sustainable Market Solution for Ugandan Poultry Farmers During and Post Covid-19 Pandemic" held on 14th October 2020 at the Conference Hall, School of Food Technology, Nutrition and Bioengineering. 30 key stakeholders including, policy makers, farmers and academia participated physically while another 50 joined virtually.
The study was spurred by the advent of the CoVID-19 pandemic in December 2019 and associated restrictions which disrupted the agriculture value chains including the egg value chain. For the egg value chain in particular, alternatives such as processing channels to add value and increase the shelf life of the shell eggs to absorb the excess supply were limited.
The study was funded by the Government of Uganda at an estimated budget of UGX 60 million through the Mak-RIF to support government initiatives to fight COVID-19 pandemic and to specifically address the need of the Ugandan poultry farmers who were greatly affected during the lockdown period.
The objectives of the study were: 1) To characterize and profile the egg producers as well as assess the trends in egg production in Uganda; 2) Understand challenges and opportunities in the egg value chain and propose possible solutions; 3) To understand the current marketing channels for eggs and; 4) To assess the profitability of egg processing in the Ugandan context
The Research Team was composed of four namely: Dr. Rosemary Emegu Isoto (PI, CAES); Prof. Bernard Bashaahsa (Co-PI and Principal, CAES); Ms. Caroline Kamugira (RIF, CAES) and Ms. Noreen Munabi Nkuraija (CAES).
Journalists Urged to Double Efforts on Environment Conservation Reporting
Environment conservationists have appealed to journalists to enhance their efforts on public awareness and policy action for forest conservation when executing their reporting duties. This was during a virtual media engagement organized by the REDD+ East Africa (REDD-EA), on 13th October 2020, to provide updates on Building capacity for REDD+ in East Africa for improved ecosystem health and for sustainable livelihoods in Eastern Africa.
The meeting convened over 20 journalists, communication specialists, representatives from Ministry of Water and Environment (MWE) and experts in environment conservation from REDD-EA at Makerere University.
REDD+ stands for; Reducing Emissions from Deforestation and Forest Degradation plus Conservation of Carbon Stocks, Sustainable Management of Forests, and Enhancement of carbon stocks. It is a multilateral policy aimed at conserving forests for the mitigation of climate change.
According to the Principal Investigatorof REDD-EA project in Uganda, Prof. John Tabuti, REDD+ intends to control emission and increase the capture of carbon by forests. Its two (2) co-benefits are to conserve biodiversity and to enhance human wellbeing.
"REDD+ is a form of Payment for Ecosystem Services that was agreed to globally in 2007. It is an incentive-based mechanism whereby countries and communities participating in REDD+ receive payments for conserving forests and achievements are reported in terms of avoided carbon emissions or sequestered carbon," he said.
REDD+ has five objectives namely,
Reducing emissions from deforestation;
Reducing emissions from forest degradation;
Conservation of forest carbon stocks;
Sustainable management of forests;
Enhancement of forest carbon stocks
Speaking at the meeting, Prof. Tabuti acknowledged the significant contribution from the media when it comes to environment conservation. He however, noted the need for journalists to strengthen their reporting mechanisms on raising awareness and influencing policy for action on forest conservation in Uganda.
Prof. Tabuti said that the rate at which deforestation is occurring in Uganda calls for immediate intervention. To him, despite Government efforts to protect and conserve the natural forests, the country still experiences forest degradation.
Dr. Vincent Muwanika, a scientist on the REDD-EA project, called for a working mutual relationship between the media and environment experts to disseminate information among communities on environment conservation and the importance of protecting and conserving natural forests. "As specialists, we have more than enough data but when it comes to information dissemination, we need the media on board, because they have the language that appeals to the wider public. They have the writing, communication and reporting skills with unique traits that can take us far when it comes to informing the public, and influencing policy actions."
The Moderator of the REDD-Media training, Ms. Ritah Namisango who is also the Principal Public Relations Officer at Makerere University emphasized the need for researchers and scientists to simplify the technical jargon/terminologies when speaking to journalists and the general public. "It is important to communicate your research using simple and clear messages. Maintain the facts and research findings, but communicate in a language that is understood by journalists and the local people. It is also time to consider the usage of audio-visual content and short videos to disseminate your research," she said.
During the interactive training, the journalists urged the REDD-EA team and other projects at Makerere University to always engage with the media early enough and ensure that the media is on board from the inception, designing and implementation. Media engagement when designing communication strategies would enable the journalists and researchers/scientists to improve the effectiveness of communication.
The journalists and Communication specialists' understanding of REDD+ was further enriched by Mr. Xavier Mugumya's presentation titled: "How does Uganda benefit from the REDD+ policy?"
The Assistant Commissioner for Forestry/REDD+ National Focal Point, Ministry of Water and Environment, Mrs. Margaret Mwebesa, pointed out that the Government is working hard to slow and reverse the declining forest covers especially on private land. In a presentation on Uganda REDD+ Readiness Process, Achievements and Developments, Mrs. Mwebesa said that in 1990, 70% of Uganda's natural forest cover was constituted by forests on private land and by 2017 this had reduced to only 38% due to deforestation and forest degradation.
She recognized the tremendous role played by the Government of Uganda to develop and enforce policies that are geared towards conserving Uganda's forests and other natural resources.
According to Mrs. Mwebesa, Uganda launched a National REDD+ Strategy during United Nations Framework Convention on Climate Change (UNFCCC), 23rd Conference of Parties (COP 23) on 16th November, 2017 in Bonn, Germany and nationally in March 2019. The strategy is grounded in the Climate Change Policy (April 2015), National Forest Policy (2001) and National Forest and Tree Planting Act (2003), National Development Plan II and Uganda's 2040 Vision.
In addition to promoting Public-Private-Partnerships, particularly those that depend on commodity value chains, Government has also initiated a mechanism through which REDD+ strategies will be integrated into the various sectors of development.
"Government included the National REDD+ Strategy implementation among the key priority areas for Public financing with effect from FY 2019/20. We are now lobbying sectors such as Agriculture, wildlife/tourism, energy, infrastructure, local governments, water and lands to incorporate the REDD+ strategies into their planning and budgeting frameworks," she remarked.
Shading the journalist perspective on forest degradation and deforestation in respect to the role of media; Mr. Gerald Tenywa an environment journalist from New Vision noted that media in Uganda has played a critical role in setting the public agenda. We have uncuffed and followed up issues on sold and encroached upon natural resources," he said.
Mr. Tenywa noted that media has for long played the education role, when it comes to environment degradation and conservation by training and informing the public about the importance of protecting and conserving natural resources.
"We have fostered the entertainment role by designing edutainment channels that convey the message in a manner that attracts people's attention. Journalists have always deployed the watchdog/investigative tactics when carrying out their duties in respect to environment conservation. On many occasions we have dug deep into the details and followed up cases related to forest and swamp reclamation in Uganda," he said.
Reiterating the critical role of media in environment conservation Mr. Noah Omuya, said that journalists have faced it rough while executing their duties. Among the challenges he noted included; the perception of media towards environment stories, cost implication when covering the environment related issues, Lack of journalist capacity to tell an environment story, and complicated language that is used by the environment conservation specialists.
In her presentation, Ms. Kellen Aganyira explained that social and environmental safeguards (SES) are a mandatory requirement for REDD+. In particular, full and effective participation of forest dependent communities is a critical safeguard that creates opportunities and reduces risks of REDD+. Accordingly, she conducted research to determine factors that influence local peoples' participation in SES projects in Uganda. She found out that the youth are less likely to participate in SES projects implemented on private land. This finding is critical for Uganda, where 78% of its population is below 35 years. Hence the need to plan REDD+ incentive packages that are attractive to this age group.
The REDD+ EA team at Makerere University consists of the following members:  Prof. John Tabuti, Dr. Vincent Muwanika, Dr. Dorothy Nampazira and Dr. Josephine Esaete.
Please see Downloads for the detailed presentations.
Article by: Proscovia Nabatte
Edited by: Ritah Namisango
Call for Applications – Masters Scholarships for students tenable at NTNU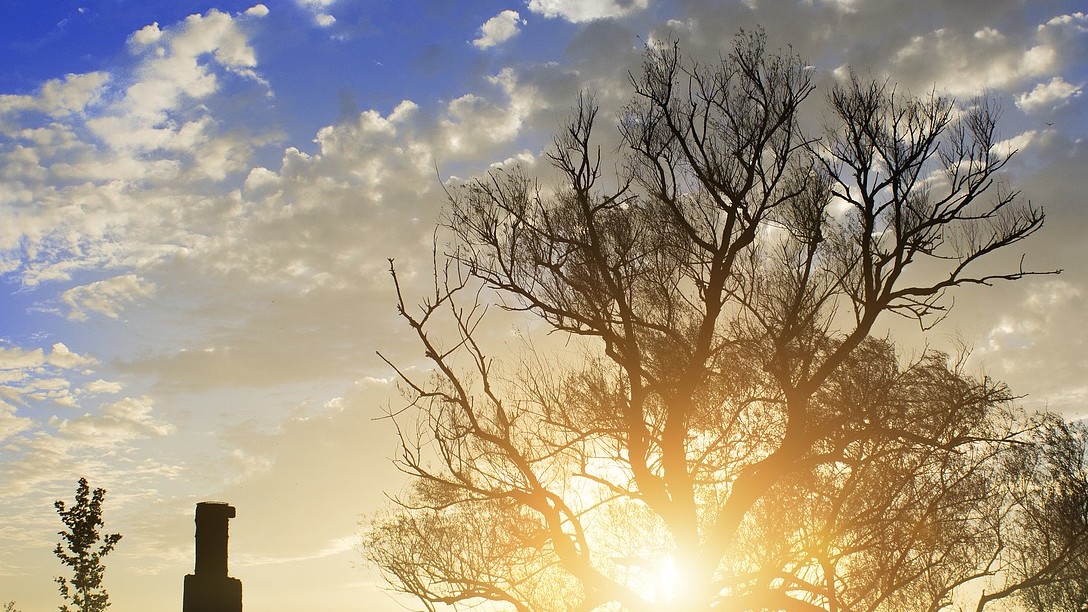 Introduction
Makerere University in collaboration with Norwegian University of Science and Technology (NTNU), Uganda Martyrs University (UMU) and Regional Universities Forum (for Capacity Building in Agriculture (RUFORUM) are implementing a five year CoSTClim project (Collaborative Action for Strengthening Training Capacities in Climate Risk and Natural Resource management). The main goal of the project is to improve the quality of training, education and research at the partner institutions with a dedicated focus on climate risk, disaster risk management and natural resource management. The CoSTClim project was recently awarded extra funds by NORPAT to cater for two Masters fellowships, which will be fully tenable at the Norwegian University of Science and Technology (NTNU), starting in 2021. CoSTClim Scholarships will be awarded for a two year
study on the MSc program in Natural Resources Management, specialization in geography
Details of the programme can be obtained from https://www.ntnu.edu/studies/msnarm.
We invite interested applications to submit the required documents and information for
consideration.
Eligibility and requirements for the CosTClim Masters fellowship
a) Applicants who apply for the master's program in Natural Resources Management
specialization in Geography should hold a Bachelor degree including at least 80 ECTS
of studies within geography and/or natural resources management. Other relevant
qualification can be accepted upon approval by the Department of Geography (se
admission requirement https://www.ntnu.edu/studies/msnarm/admission)
b) The applicant should be an alumnus of Makerere University or Uganda Marty's
University.
c) Interest in the CosTClim project thematic issues of climate risk, disaster risk
management, natural resource management and agriculture.
d) Female candidates are encouraged to apply.
e) Preference will be given to candidates with a good first degree of second class upper
division or first class
Application procedure
Interested and eligible Masters students should send the following;
a) An application letter of 1-2 pages
b) A short CV including referees
c) A recommendation letter from a relevant person who can attest to your academic
competencies and suitability for the programme you are applying for.
d) Copies of your undergraduate transcript and degree certificate
Application with all the required documents should be submitted by email to all the three
contacts below in one message. The application deadline is Friday 31st October 2020.
Dr. Yazidhi Bamutaze: yazidhibamutaze@gmail.com
Dr. Runyararo Jolyn Rukarwa – r.rukarwa@ruforum.org
Dr. Charlotte Nakakaawa Jjunju – charlotte.jjunju@ntnu.no
Short listed applicants will be invited to complete admission procedures at NTNU. The CosTClim scholarship award will be confirmed upon successful admission to the stated programmes at NTNU.
Scope of the scholarship
The scholarships will cover:
a. Travels costs to Trondheim, Norway
b. Stipend at stipulated rates by the Norwegian government. The stipend will cater for accommodation and living expenses in Norway
c. Research costs
d. Visa costs
Further details about the scholarship call can be found in the document below: