Call for Applications: Government Sponsorship-Diploma Holders 2020/21 Academic Year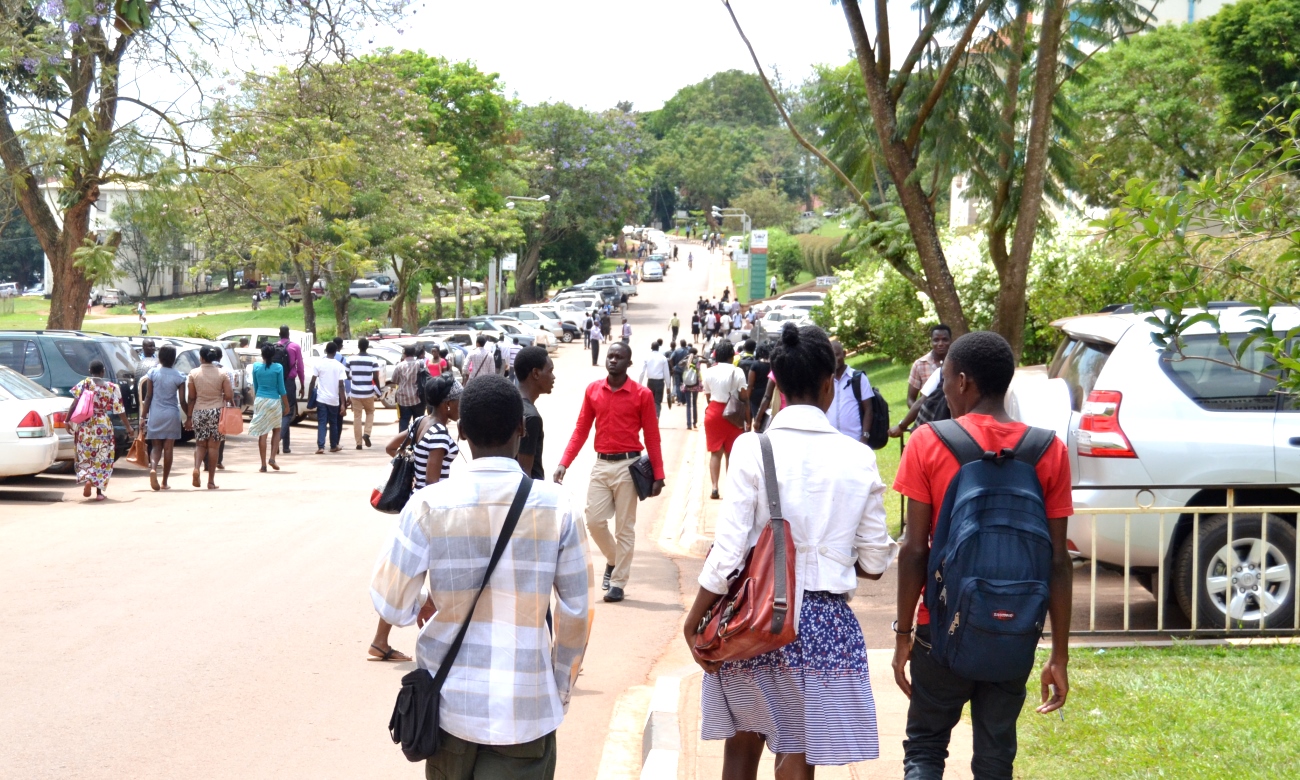 The Academic Registrar, Makerere University invites applications from Diploma Holders only for admission under the Government Sponsorship Scheme (not exceeding 5% of the intake capacity) to the University Degree Programmes for the 2020/2021 Academic year listed below.
Each applicant should possess at least a Credit or Second Class or equivalent Diploma in a relevant field from a recognised Institution plus a Uganda Certificate of Education (UCE) with at least 5 Passes (or its equivalent) and a Uganda Advanced Certificate of Education (UACE) with at least One Principal Pass and Two Subsidiary Passes obtained at the same sitting (or its equivalent).
A non-refundable application fee of Shs.50,000/ = (Fifty thousand shillings only) plus the Bank Charge using a Zee pay reference number should be paid to any Stanbic Bank, dfcu Bank, Post Bank, Centenary Bank, UBA Bank before submitting a system generated application form to the Admissions Office, Room 315 Level 3, in the Senate Building, Makerere University.
Certified copies of Diploma Transcripts (not photocopies of certified copies) from the awarding Institutions must be attached to the application forms. Incomplete application forms shall not be processed. Details of the Diplomas required for each programme can be viewed on Undergraduate Admissions Notice Board on Level 3, Senate Building, Makerere University.
NB: Candidates will be responsible for verification of their academic documents from the awarding Institutions after admission.
Each applicant should also attach a copy of the Birth Certificate to the application form.
The closing date for returning the completed application forms to the University is Friday 31st January, 2020.
Candidates are warned against submitting forged academic documents as this will lead to automatic cancellation of admission, revocation of award where applicable and prosecution in the Courts of Law.
Note that:
(i) Candidates whose Ordinary and Advanced level results are of Grades "Y", " Z" "7" and "9" need not apply because they are not eligible for admission, and;
(ii) Candidates who possess 3rd Class or Pass Diplomas need not apply.
COLLEGE OF HEALTH SCIENCES (CHS)
CODE PROGRAMME
MAM Bachelor of Medicine and Bachelor of Surgery
BDS Bachelor of Dental Surgery
PHA Bachelor of Pharmacy
BMR Bachelor of Science in Medical Radiography
BEH Bachelor of Environmental Health Science
BSB Bachelor of Biomedical Sciences
BBI Bachelor of Science in Biomedical Engineering
BYT Bachelor of Cytotechnology
NUR Bachelor of Science in Nursing
BSL Bachelor of Science in Speech and Language Therapy
BPT Bachelor of Optometry
COLLEGE OF AGRICULTURAL AND ENVIRONMENTAL SCIENCES (CAES)
AGR Bachelor of Science in Agriculture
FST Bachelor of Science in Food Science and Technology
AGE Bachelor of Science in Agricultural Engineering
AGM Bachelor of Agribusiness Management
BAM Bachelor of Science in Land Use and Management
HOT Bachelor of Science in Horticulture
BVS Bachelor of Environmental Science
BAR Bachelor of Agricultural and Rural Innovation
BMT Bachelor of Science in Meteorology
HUN Bachelor of Science in Human Nutrition
BOF Bachelor of Science in Forestry
BTH Bachelor of Science in Tourism and Hospitality Management
BBP Bachelor of Science in Bio-Processing Engineering
BWE Bachelor of Science in Water and Irrigation Engineering
COLLEGE OF ENGINEERING, DESIGN, ART AND TECHNOLOGY (CEDAT)
ARC Bachelor of Architecture
LSG Bachelor of Science in Land Surveying and Geomatics
ELE Bachelor of Science in Electrical Engineering
CIV Bachelor of Science in Civil Engineering
MEC Bachelor of Science Mechanical Engineering
STE Bachelor of Science in Telecommunications Engineering
SQS Bachelor of Science in Quantity Surveying
SLE Bachelor of Science in Land Economics
SCM Bachelor of Science in Construction Management
CMP Bachelor of Science in Computer Engineering
FIN Bachelor of Industrial and Fine Arts
COLLEGE OF BUSINESS AND MANAGEMENT SCIENCES (COBAMS)
STA Bachelor of Statistics
BQE Bachelor of Science in Quantitative Economics
BPS Bachelor of Science in Population Studies
BBS Bachelor of Science in Business Statistics
ECO Bachelor of Arts in Economics
DEC Bachelor of Arts in Development Economics
COE Bachelor of Commerce
ADM Bachelor of Business Administration
COLLEGE OF HUMANITIES AND SOCIAL SCIENCES (CHUSS)
MUS Bachelor of Arts in Music
BDF Bachelor of Arts in Drama and Film
BCO Bachelor of Community Psychology
BIP Bachelor of Industrial and Organisational Psychology
SOC Bachelor of Social Work and Social Administration
COLLEGE OF NATURAL SCIENCES (CONAS)
SCP Bachelor of Science (Physical)
SCB Bachelor of Science (Biological)
SEC Bachelor of Science (Economics)
BIC Bachelor of Science in Industrial Chemistry
BFS Bachelor of Science in Fisheries and Aquaculture
BSP Bachelor of Sports Science
BCB Bachelor of Science in Conservation Biology
BPG Bachelor of Science in Petroleum Geo-science and Production
BBT Bachelor of Science in Biotechnology
COLLEGE OF COMPUTING AND INFORMATION SCIENCES (COCIS)
CSC Bachelor of Science in Computer Science
BSW Bachelor of Science in Software Engineering
1ST Bachelor of Information Systems and Technology
LIS Bachelor of Library and Information Science
BRA Bachelor of Records and Archives Management
COLLEGE OF VETERINARY MEDICINE, ANIMAL RESOURCES &. BIOSECURITY (COVAB)
VET Bachelor of Veterinary Medicine
WHM Bachelor of Science in Wildlife Health and Management
MLT Bachelor of Biomedical Laboratory Technology
BAP Bachelor of Animal Production Technology and Management
SCHOOL OF LAW (SOL)
LAW Bachelor of Laws
NB: All applicants for Bachelor of Laws will be required to sit and pass the Pre-entry examinations set by Makerere University. The advert for PreEntry exams will come out in March, 2020.
COM Bachelor of Commerce
BBD Bachelor of Business Administration
BIB Bachelor of International Business
BLH Bachelor of Leisure and Hospitality Management
BES Bachelor of Entrepreneurship & Small Business Management
BBC Bachelor of Business Computing
BIM Bachelor of Office and Information Management
PSM Bachelor of Procurement and Supply Chain Management
1. HOW TO APPLY
Application will be online using the new AIMS System after getting a pay reference number using the new AIMS System Number but applicants will have to submit certified copies of their Diploma transcripts and certificates and a passport size photograph to Office 315, Level 3 Senate Building after payment of application fees.
2. MAKERERE UNIVERSITY ONLINE APPLICATION PORTAL USER GUIDE
1. Applicants should access the Institution's Admissions URL https://admissions.mak.ac.ug
2. Signup using full name, e-mail and Mobile No. Please note that your name must be similar to the one on your supporting academic documents for your application to be considered valid. If you changed your names please go to Senate Building Office 301 with an affidavit supporting the name change.
3. A password will be sent to both your e-mail and mobile number.
4. The system will prompt you to change the password to the one you can easily remember.
5. To fill a form the applicant clicks on the APPLY NOW button displayed on the running scheme.
6. Obtain a payment advice slip by clicking on "Pay for Form" button
7. Make a payment at any of the following Banks:
(a) Stanbic
(b) Post Bank
(c) Centenary Bank
(d) DFCU Bank
(e) UBA Bank
8. Print the filled form and attache certified copies of your academic documents
2. PROCEDURE FOR OBTAINING A PAYMENT REFERENCE NUMBER FOR PAYMENT OF APPLICATION FEES
1. Go to the payment reference site: https://payments.mak.ac.ug
2. Fill in your name;
3. Fill in your email;
4. Fill in your telephone number – Go to the next item
5. Click on the option number;
6. Application fee 50,000/= (Undergraduate) continue and get the pay reference number
7. Go to the Bank and pay
8. Go to Office 315, Senate Building and submit certified copies of your academic documents.
WARNING
(i) Applicants are strongly warned against presenting forged or other people's academic documents to support their applications for admission. The consequences, if discovered, are very grave indeed.
(ii) Do not buy any other documents not originating from the Academic Registrar's Office. Those who buy them do so at their own risk.
(iii) The Academic Registrar has not appointed any agents to act on his behalf to solicit for additional funds other than the application fee stated above.
Alfred Masikye Namoah
ACADEMIC REGISTRAR
DATE: 16th December, 2019
UNMA Advisory on Agriculture and Food Security Jun-Aug 2021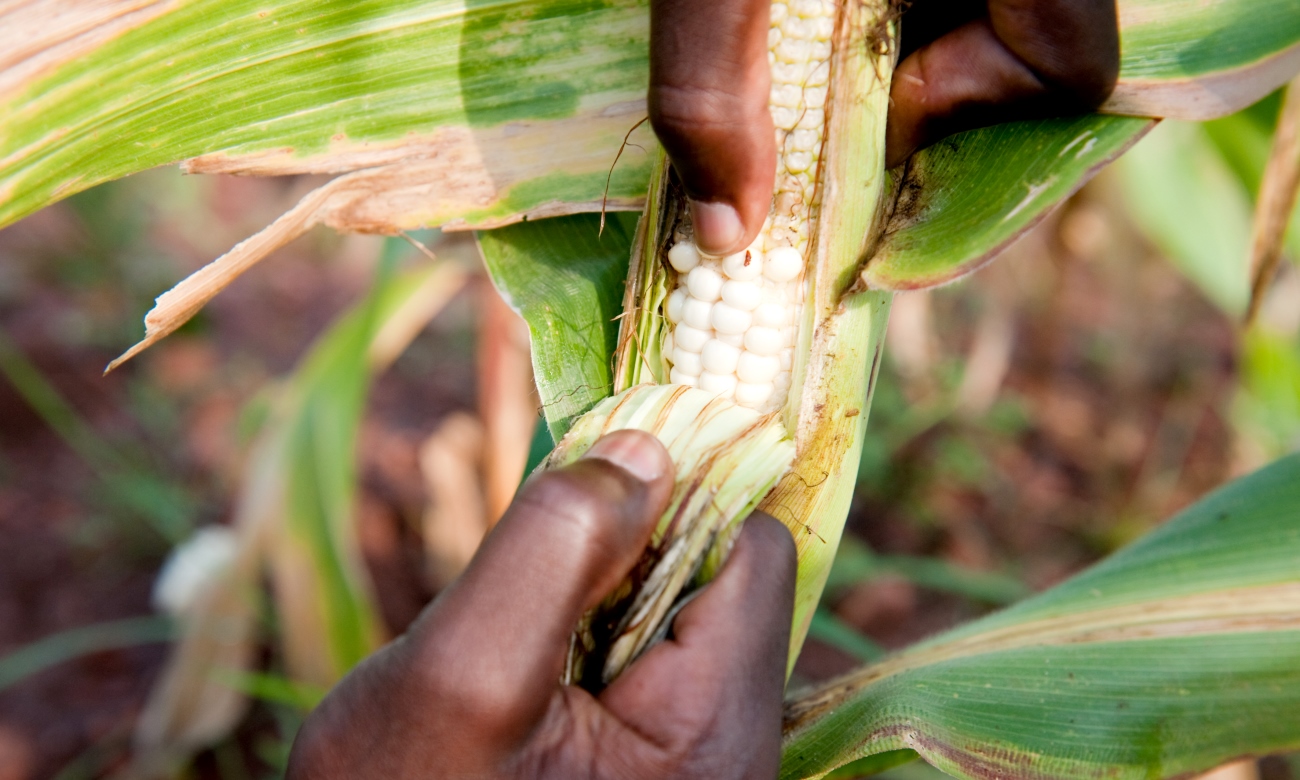 The Uganda National Meteorological Authority (UNMA) on 7th June 2021 released the seasonal rainfall outlook for the June-July-August (JJA) 2021 period. Contained in the outlook were advisories to various strategic sectors of the economy.
Particularly, the advisory to the Agriculture and Food Security sector was;
JJA season is often part of the normal dry season in the areas of South-western, western, parts of the eastern, and central Uganda. The farming communities in these areas are therefore advised to be vigilant during post-harvest handling by considering proper drying of the harvest on clean surfaces, use of tarpaulins and drying on racks;
Preparation of good storage facilities of produce to avoid compromising on quality and safety;
Channeling of the run-off water into the gardens in order to maximize on the soil moisture conservation;
For those areas where near normal to above normal rainfall is expected (most parts of northern and eastern Uganda), farmers are encouraged to continue with regular weeding, pest and disease surveillance and control;
Due to the expected enhanced rainfall in those areas, water logging and proliferation of fungal and bacterial crop diseases are likely to occur.
Open drainage channels around household and gardens to reduce risks from stagnant water causing damage to root tuber crops;
Flash floods and waterlogging are highly anticipated to occur in low lying areas expected to receive enhanced rainfall such as Katakwi and Kapelebyong. Therefore, communities are encouraged to keep watch over their crops, animals and property;
In Karamoja sub-region, where wetter conditions are expected, the pastoral communities are advised to diversify into boosting the production of cereals (sorghum, millet, and maize), beans, and ground nuts and sustain pasture availability for livestock.
Please see Downloads for the detailed outlook.
4th Call For Applications: MURBS Departmental Ambassadors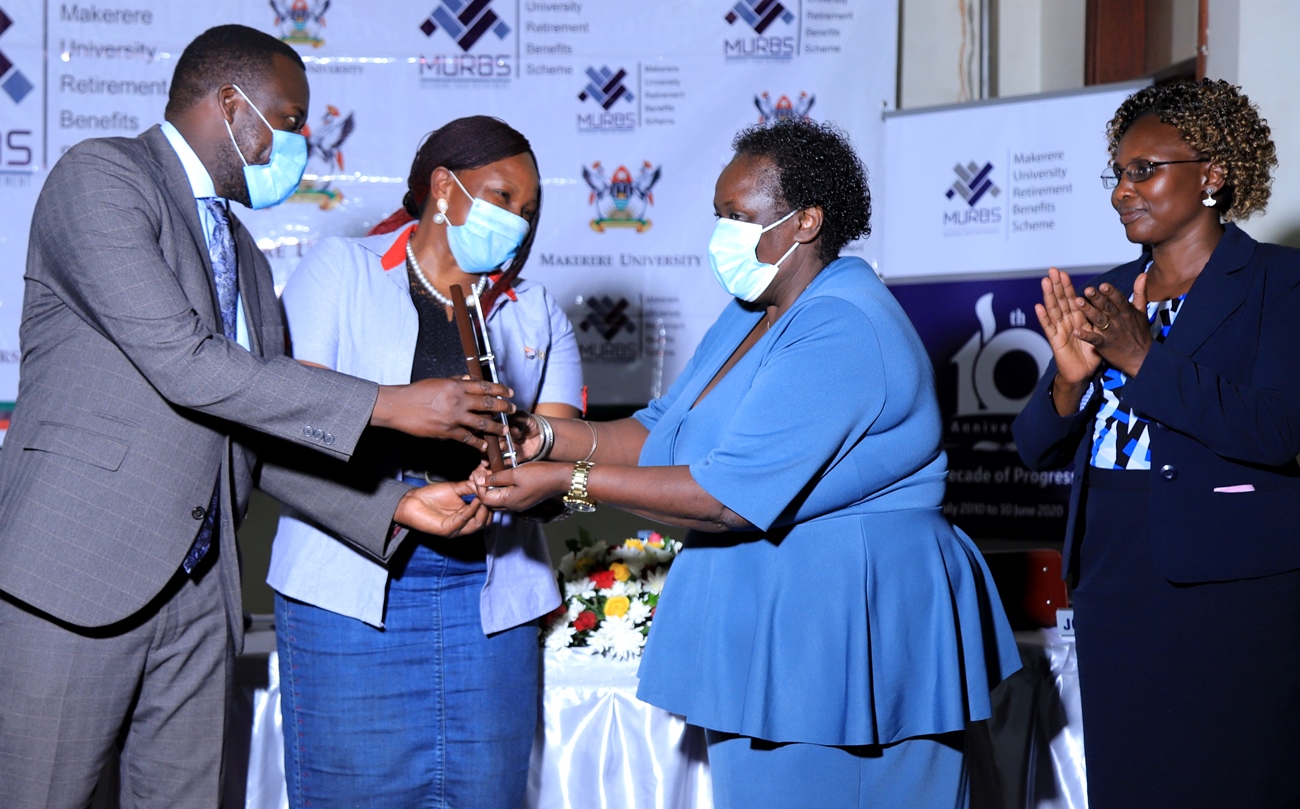 In February 2018, the Makerere University Retirement Benefits Scheme (MURBS) launched the Departmental Ambassadors Programme. MURBS hopes to use this Ambassadors Programme to engage more directly with its membership and enhance member education. MURBS further perceives this Programme as a means to mitigate succession planning risks.
MURBS Fund Value continues to grow, and as at 31st March 2021, it stood at Ushs 235.5bn as compared to Ushs 209.6bn as at 30th June 2020. Given this growth, there is increased need for prospective Trustees, who are well equipped with relevant knowledge and skills, and with practical exposure to the management and governance of MURBS.
Eligibility
Must be employed by the University on permanent terms
Must be an Active Member of the Scheme (currently contributing to the Scheme) and appear on the Official Register of the MURBS Active Membership as at 30th April 2021.
Must be willing to commit time to trainings and other ambassadorial activities organised by the Scheme.
Mode of training for 4th Cohort of Ambassadors
Training for this (4th) Cohort of Ambassadors is envisaged to be conducted over the zoom online platform only, due to Covid-19 restrictions. The Scheme does not envisage any face-to-face interactions.
Tenure of Office & Termination or Withdrawal
There is no tenure of office for the Departmental Ambassador. As long as a member is willing to continue serving as an Ambassador, and the Ambassador continues to satisfy the eligibility criteria above, she or he will remain a MURBS Ambassador.
How to Apply
Interested members should complete the MURBS Departmental Ambassador Application Form 01-0218. The completed Form together with the requested attachments should be sent to info[at]murbs.mak.ac.ug and copy to wilber.naigambi[at]mak.ac.ug no later than 5:00 p.m. on Monday, 14th June 2021. We discourage hand delivery of applications.
Confirmation/Approval Process
MURBS shall acknowledge receipt of each application received within 12 hours and will respond to the applicants to confirm the status of their application in writing (by e-mail). Upon approval of the application, the name of the approved Ambassador together with the Department and School/Unit will be updated on the list of the MURBS Departmental Ambassadors in the Group 4 category and published on the MURBS website.
NOTE: There is no limit as to the number of ambassadors that MURBS can have in a department.
Please see Downloads for the detailed call and application form.
Chair Council Communication on Closure of Makerere University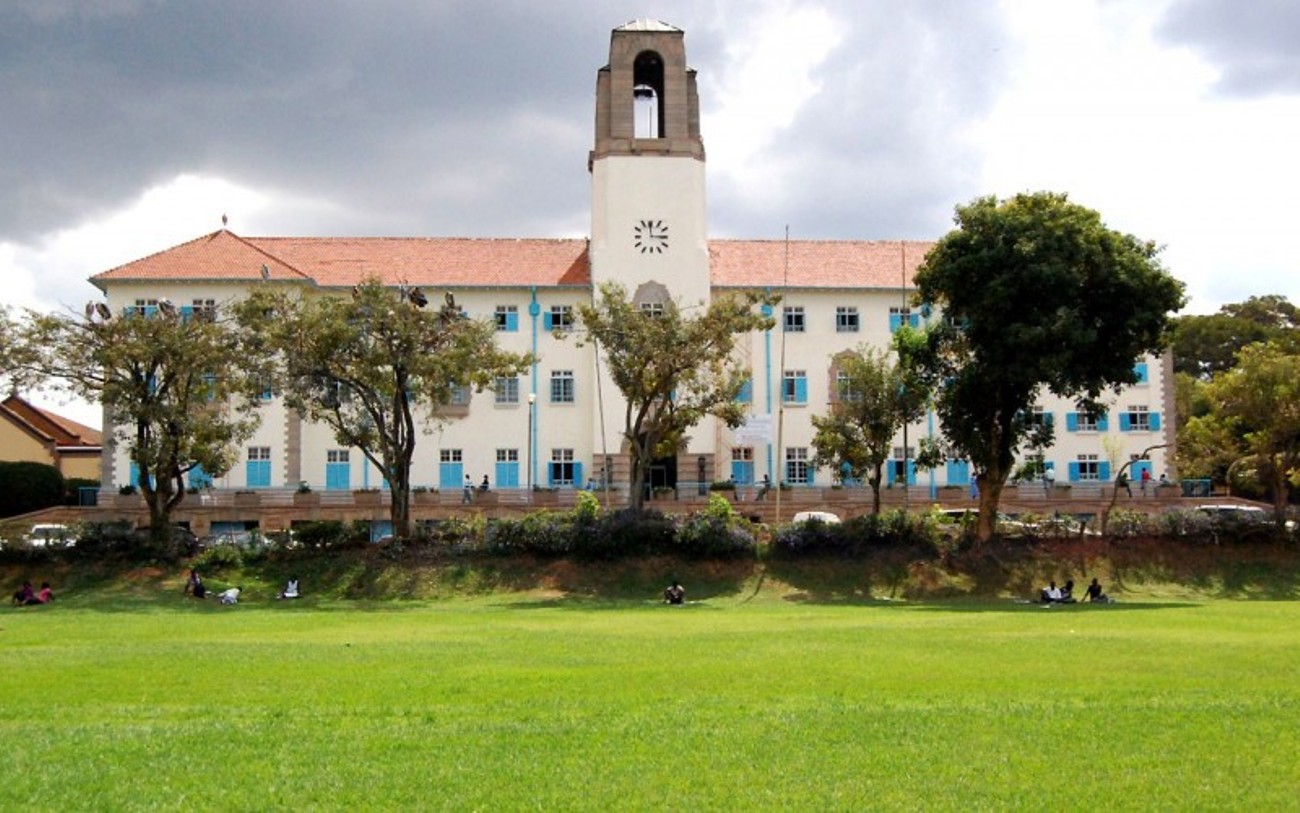 7th June 2021
All Members of Staff
All Students and Stakeholders
Makerere University
RE: CLOSURE OF MAKERERE UNIVERSITY
Following the address to the Nation by H.E. Yoweri Kaguta Museveni, President of Uganda, on 6th June 2021, this is to inform you that the University will be closed with effect from today 7th June 2021 for 42days.
During the closure, the University shall observe a 30% physical presence of staff while other faculty and administrative staff shall continue to work online.
Management will inform staff and students on the implementation of teaching, learning, and research activities online. Construction activities shall continue as per the President's directives and with strict adherence to the COVID-19 SOPs.
Yours sincerely,
Lorna Magara (Mrs.)
Chairperson, Makerere University Council