Policy Brief: The Impacts of Kilembe Mine and Tailing Sites on Soil and Water Quality, Foods, Forage and Humans
Whereas River Nyamwamba in Western Uganda is well known for the destruction of property and loss of life whenever it overflows, the environmental effects are less known and could be more lethal
The mining and processing of copper in Kilembe, Western Uganda, from 1956 to 1982 left over 15Metric Tonnes of tailings containing cupriferous and cobaltiferous pyrite dumped within a mountain river valley. In addition, underground Kilembe mine water is pumped to the land surface or allowed to flow by gravity into surrounding agricultural soils and water bodies. The study was conducted in Kilembe mine, Kasese district to assess the impact of Kilembe mine and the wastes (tailings) on soil quality, water quality, foods frown, forage and local people exposure. The samples collected included soil, water, foods, forage,  sediments and toe nails from local volunteers.
Sample analysis was conducted from the school of biosciences, Nottingham University, UK. The study found high levels of metal concentration especially copper, cobalt, nickel, zinc, arsenic and lead in agricultural soils, public water sources, house dusts and sediments in water. Aluminium and Iron metals were more abundant in public water sources. The metals were not only originating from mine tailings but also underground Kilembe mine water. The leachate water at Kilembe mine also contain large amounts of metals especially copper, iron and aluminium.
The foods and forage grown contained significantly higher concentrations of copper, cobalt, zinc, possibly taken up during growth and accumulated in the foods which could lead to consumption of the same elements by local people. Indeed, tests on human toe nails from Kilembe area volunteers confirmed that local people were more exposed to the mine metals especially copper, cobalt and nickel. Children were more exposed than adults.
It is on this note that the following policy recommendations are made;
1.    There is need for enforcement of proper waste storage and disposal protocols
2.    Local people living in contaminated environments should be sensitized on the dangers so that they make informed decisions
3.    There is need for construction of a containment all around Kilembe tailing sites and land filling with soil so as to prevent erosion of tailings into agricultural soils and water
4.    There is urgent need to treat Kilembe mine underground water before it is discharged into River Nyamwamba
5.    There is need to implement remediation activities for soils along River Nyamwamba and below tailings
Summary of findings
Water quality
Over 25 % of domestic water samples collected and 40% of River Nyamwamba waters along the mine area and downstream exhibited Cobalt concentrations exceeding the Wisconsin (USA) drinking water thresholds of 40 μgL-1. Almost all water samples upstream of River Nyamwamba exceeded UK recommended Iron and Aluminium concentrations in drinking water. Most domestic water samples (67%) exceeded recommended drinking water thresholds for Aluminium, Iron and Cobalt.
Forage
Elevated concentrations of Iron, Cobalt, Copper, Zinc and Lead were found in forage grasses collected along the mine area and downstream. The high levels of metal in forage could affect the health of animals and will also be reflected in the milk and beef produced in Kilembe area exposing consumers to metals.
Human exposure
Trace elements concentrations (mg kg-1 dw) were found in toe nails of 15 adults and 12 children from the Kilembe copper mining district in Western Uganda. Control samples were from 5 children aged 9-14 years and 5 adults aged 20-60years. The toe nails clearly confirmed exposure of the local people with children being more exposed and affected than adults.
Please see Downloads for full policy brief.
A Documentary on the same can also be accessed at the YouTube link: https://youtu.be/gp1Bpk4LPmU
Article by Abraham R. Mwesigye (PhD), School of Forestry, Environmental and Geographical Sciences, Makerere University, Email: mwesigye[at]caes.mak.ac.ug
4th Call For Applications: MURBS Departmental Ambassadors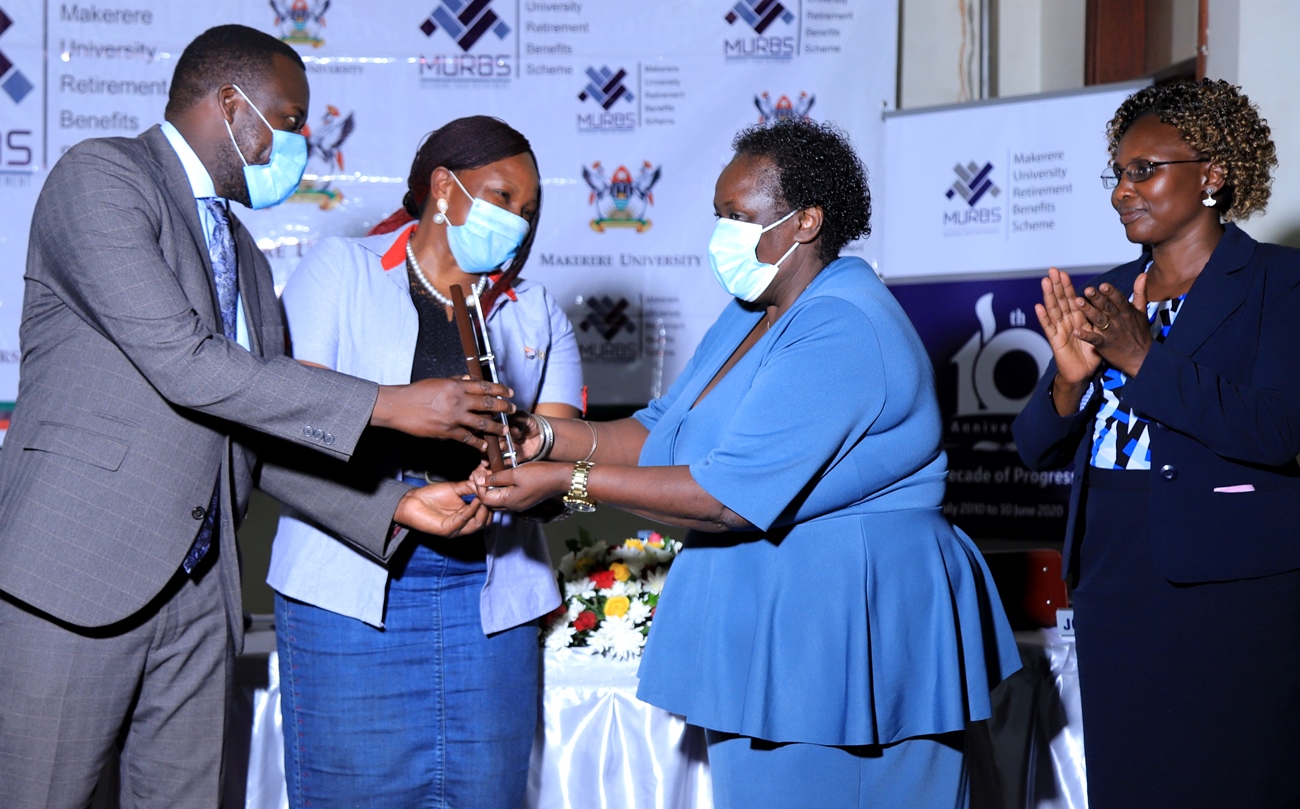 In February 2018, the Makerere University Retirement Benefits Scheme (MURBS) launched the Departmental Ambassadors Programme. MURBS hopes to use this Ambassadors Programme to engage more directly with its membership and enhance member education. MURBS further perceives this Programme as a means to mitigate succession planning risks.
MURBS Fund Value continues to grow, and as at 31st March 2021, it stood at Ushs 235.5bn as compared to Ushs 209.6bn as at 30th June 2020. Given this growth, there is increased need for prospective Trustees, who are well equipped with relevant knowledge and skills, and with practical exposure to the management and governance of MURBS.
Eligibility
Must be employed by the University on permanent terms
Must be an Active Member of the Scheme (currently contributing to the Scheme) and appear on the Official Register of the MURBS Active Membership as at 30th April 2021.
Must be willing to commit time to trainings and other ambassadorial activities organised by the Scheme.
Mode of training for 4th Cohort of Ambassadors
Training for this (4th) Cohort of Ambassadors is envisaged to be conducted over the zoom online platform only, due to Covid-19 restrictions. The Scheme does not envisage any face-to-face interactions.
Tenure of Office & Termination or Withdrawal
There is no tenure of office for the Departmental Ambassador. As long as a member is willing to continue serving as an Ambassador, and the Ambassador continues to satisfy the eligibility criteria above, she or he will remain a MURBS Ambassador.
How to Apply
Interested members should complete the MURBS Departmental Ambassador Application Form 01-0218. The completed Form together with the requested attachments should be sent to info[at]murbs.mak.ac.ug and copy to wilber.naigambi[at]mak.ac.ug no later than 5:00 p.m. on Monday, 14th June 2021. We discourage hand delivery of applications.
Confirmation/Approval Process
MURBS shall acknowledge receipt of each application received within 12 hours and will respond to the applicants to confirm the status of their application in writing (by e-mail). Upon approval of the application, the name of the approved Ambassador together with the Department and School/Unit will be updated on the list of the MURBS Departmental Ambassadors in the Group 4 category and published on the MURBS website.
NOTE: There is no limit as to the number of ambassadors that MURBS can have in a department.
Please see Downloads for the detailed call and application form.
Chair Council Communication on Closure of Makerere University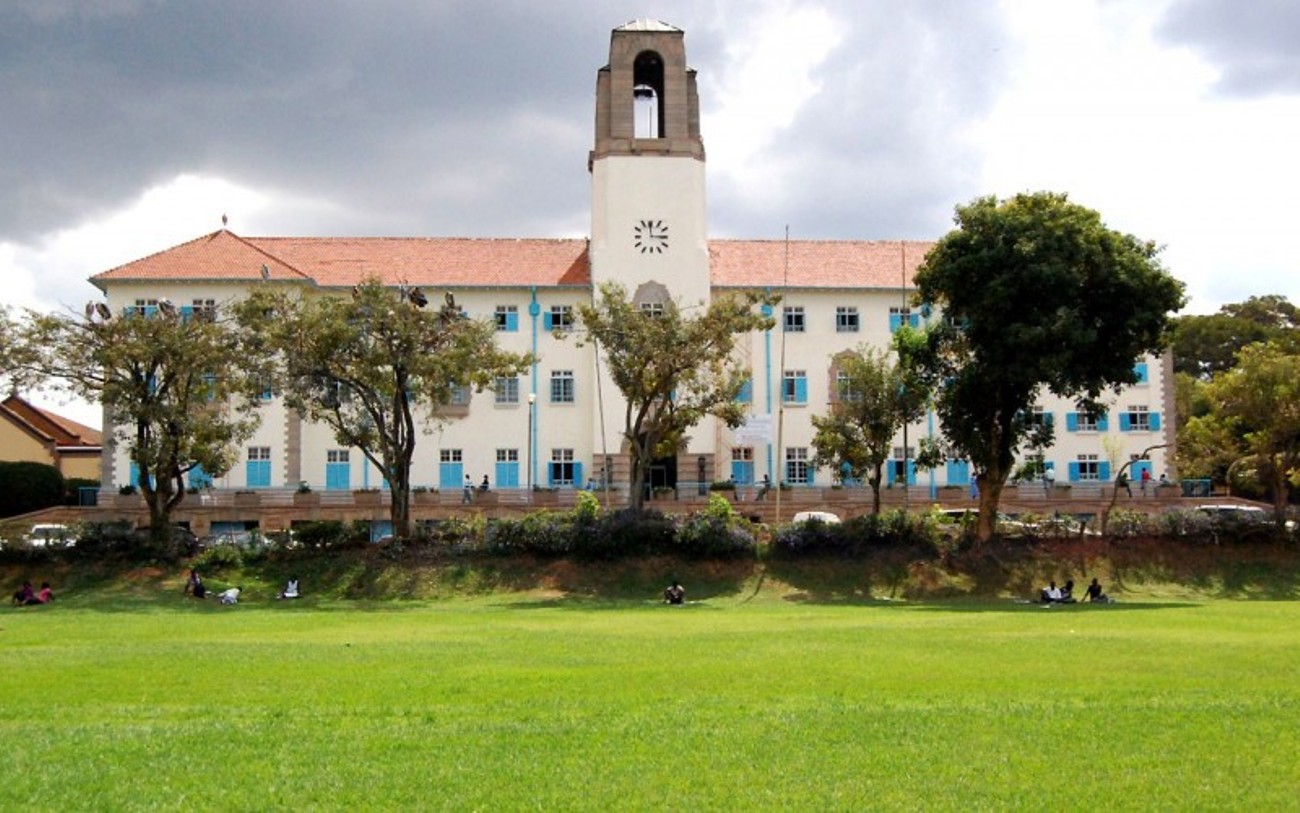 7th June 2021
All Members of Staff
All Students and Stakeholders
Makerere University
RE: CLOSURE OF MAKERERE UNIVERSITY
Following the address to the Nation by H.E. Yoweri Kaguta Museveni, President of Uganda, on 6th June 2021, this is to inform you that the University will be closed with effect from today 7th June 2021 for 42days.
During the closure, the University shall observe a 30% physical presence of staff while other faculty and administrative staff shall continue to work online.
Management will inform staff and students on the implementation of teaching, learning, and research activities online. Construction activities shall continue as per the President's directives and with strict adherence to the COVID-19 SOPs.
Yours sincerely,
Lorna Magara (Mrs.)
Chairperson, Makerere University Council
RUFORUM: Transforming Higher Education Videos and Links