Multidenominational Composition of Uganda a plus for Tolerance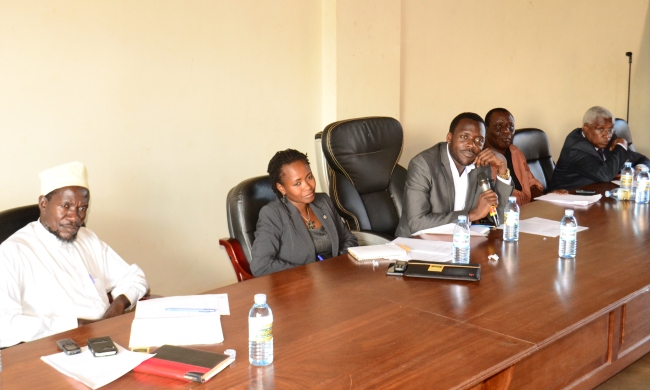 According to Wikipedia, Uganda is a religiously diverse country with Roman Catholics and Anglicans at 44.5% and 39.2% respectively making up the largest percentage of the population. Muslims follow at 10.5% while the remainder of the population consists of Pentecostal, Seventh Day Adventist, Orthodox Christian and other Christian faithful, not to mention the Bahai Faith as well as those who believe in Traditional faith systems. As such, Uganda is a fairly multidenominational society that is gradually becoming cosmopolitan according to a public dialogue organized by the University Forum on Governance (UNIFOG) in partnership with Konrad-Adenauer-Siftung (KAS).
Held under the theme Perspectives on Uganda as a Multidenominational Society on 27th March 2015. the Public Dialogue sought create a platform for Staff, Students and the general public to address growing concerns of radicalization especially in the face of rising terror attacks. In his keynote address, Mr. Mwambutsya Ndebesa, Lecturer-Department of History, College of Humanities and Social Sciences (CHUSS) pointed out that Uganda had taken major steps in forging
interdenominational harmony through umbrella bodies like the Uganda Joint Christians Council (UJCC) and the Inter-Religious Council of Uganda (IRCU). He however pointed to: the emergence of sexual and cultural politics; the use of religion as an instrument for political mobilization; the overlap of poverty and religion; the aggressive measures of Pentecostal Churches to convert Muslims to Christianity; the infiltration into Uganda of forms of religious fundamentalism from USA, the Arab world, Pakistan and Iran; and perceptions and feelings of economic and political exclusion by some religious groups as six threats of interdenominational dialogue in Uganda.
Mr. Ndebesa urged the audience to guard against imperialism from both the USA and the Arab world coming into Uganda through religion. "They are creating tensions here which are unnecessary; if we are going to reject imperialism, let us reject religious imperialism. To be religious, you don't have to come from the USA or the Arab world" he expounded.
He noted that the social fabric in Uganda is founded on interfaith marriages and families, which accords the nation the opportunity to avoid extremism associated with faith. "In Uganda there is no official state religion and no religious instrumental laws such as the law on blasphemy or apostasy laws such as those in the Sudan, Saudi Arabia and Pakistan. In other countries, if you convert to another religion, you would have committed apostasy and the punishment is death," shared Mr. Ndebesa.
In the panel discussion that followed, Immam Kasozi, Islamic Scholar and Lecturer at the Islamic University in Uganda, citing revolutions such as the Arab Spring, the Iran-Arab world war and Uganda's own inter-religious battles noted that politicians have seized the opportunity to make use of inter-religious differences to wage proxy wars. "The whole problem is neither Shia-Sunni, nor Christian-Muslim; because we still co-exist and work together, but rather people who have their special agenda will do that…" Immam Kasozi said in reference to the root cause of inter-religious conflict.
Commenting on the origin of great names such as Al-Qaeda, Boko Haram, Al-Shabaab, ICS and ICL, Immam Kasozi pointed to the USA as the source and owner of all these names to be used as "an opportunity to hit on the less suspecting Muslims especially those that did not have enough knowledge of their own religion." He then went on to give brief historical backgrounds on Al-Qaeda and Al-Shabaab.
The second panelist of the day Assoc. Prof. Deusdedit Nkurunziza, Lecturer, Peace and Conflict Studies, CHUSS, noted that in addition to being multidenominational, Uganda is also multicultural, multiethnic, multi-political and is gradually becoming a cosmopolitan state. He noted that while Uganda was experiencing growing cases of radicalization, religious intolerance and hate speech, this state of affairs was nothing compared to the past decades of insurgencies and wars.
Dr. Nkurunziza urged the audience to be proud of their religious heritage and proposed four approaches to help Ugandans become more human rights aware and conflict-sensitive; i. To be liberal-democratic so as to address power struggle and identity issues ii. To have religious liberty iii. To have religious freedom and iv. The rule of law. He urged the authorities concerned to address the issue of poverty as it seemed to be a great contributor to radicalization. "In our being democratic, liberal or humane, the question of poverty is an issue and let us think strategically on how to change our mindset from the issues of poverty and profitability," he added. He further noted that Africa was still lucky to have the family institution intact but noted that today, the family faced a disaster as Fathers and Mothers were increasingly not being able to take care of their own children. As a result, they were willing to let them go for shocking amounts as low as UGX 100,000/= "this is the highest level of poverty!" he exclaimed.
"Personally what scares me the most when I walk on the streets of Kampala is not religious intolerance. Religious intolerance is less than any other kinds of intolerance we have," said Dr. Sarah Ssali the third panelist of the afternoon as she commenced her submission. She noted that any plausible intervention to radicalization in Uganda ought to encompass the different contours of radicalization. She expressed her discontentment with the association of radicalization with religion only, noting that this would inadvertently render all the interventions faulty.
"Previously the radicalization was against communists, and before that racial and yet when other forms like genocides have gone on in this world, we don't call it radicalization but tribalism, racism and so many other things" observed Dr. Ssali in support of her argument. She further shared that radicalization has a very enduring history along the lines of race, gender, tribe etc and often breaks forth when the boundaries of tolerance crumble. This served to further reinforce her argument that radicalization is a process and not an event, and that no one becomes radical or extremist overnight. She noted that radicalization is a threat to us all and shared the example of Boko Haram in Nigeria where the victims are not only Christians but also Muslims.
She proposed direct interventions such as identifying the causes and moving in on them but however warned that this may in the end appear be confronting only one religion. Dr. Ssali then shared that in such cases indirect interventions which identify any form of hate speech and call upon the entire community to denounce it could be used. She called upon everyone to appreciate the different ethnicities, denominations and cultures that make up Uganda in order to cement our unity in diversity.
In his response to the panel discussion, Mr. Ndebesa urged all participants not to confuse religion with ethics, noting that intolerance was not necessarily a preserve of religion. He explained his point by observing that countries with the highest atheist populations are not necessarily the most intolerant.
The panel discussion moderator Mr. Yusuf Kiranda a Programme for Africa Leadership fellow at the London School of Economics and Political Science then took discussion to the audience whose input raised issues such as; politics and its ideals as a cause of chaos, misinterpretation of religious laws, empowering institutions to enforce laws, when religious groups claim responsibility for unlawful acts, poverty as a cause of radicalization and many others. Dr. Paddy Musana, Department of Religious & Peace Studies, CHUSS commenting as a student of New Religious Movements in particular observed that every new form religious manifestation is as a result of cultural changes. "We in our fallen nature tend to emphasize our differences and not our commonalities and as long as we feel threatened, we construct a new identity to protect our interests" he said. Dr. Musana stressed that Uganda as a nation has a reason to celebrate 16th November; the UNESCO International Day for Tolerance, owing to the diversity which is even manifests itself in the composition of our extended families.
In more responses that followed, Dr. Nkurunziza urged the audience to look up and read MUASA Chairperson-Dr. Muhammad Kiggundu Musoke's PhD thesis entitled "International Islamic Fundamentalism: A Case Study of Uganda". He said that this thesis would help all parties present further expound on the discourse on multidenominational societies and radicalization. He thereafter urged the audience to embrace Ubuntu-African Humanism; which is Africa's contribution to globalization.
Mr. Ndebesa noted that education can go a long way to de-radicalize societies, taking the example of Europe where the age of enlightenment played a great role in stopping religious killings, establishing tolerance and critical thinking. He further proposed that every student in Makerere should pursue a course in critical thinking.
Dr. Ssali on the other hand urged participants to desist from looking at the enemy as external and care for each other as Ugandans. She further noted that intolerances always arise when economic resources reduce and that structural adjustment programmes that were meant to rebuild societies and people have only ended up fracturing them.
Immam Kasozi in response to some of the questions on poverty chose to define it as a lack of ideas, association and relationship. He urged participants to appreciate their unity in diversity as Ugandans and not to only identify Ugandans or non-Ugandans based on distinctive attributes. He further urged leaders to stop hate campaigns and avoid selfishness and mistrust.
This public dialogue organized by UNIFOG and KAS whose Executive Secretary-Mr. Bruce Kabaasa and Programme Officer Ms. Maike Messerschmidt respectively gave opening remarks was indeed a step in the right direction in as far as preaching the message on tolerance and demystifying radicalization in Uganda are concerned. The take home message Learn to treat everyone with dignity and respect for our diversity is our strength was indeed resounding and a good note on which to start the next dialogue.
Article by Public Relations Office.

Veteran Professor changed Makerere and Higher Education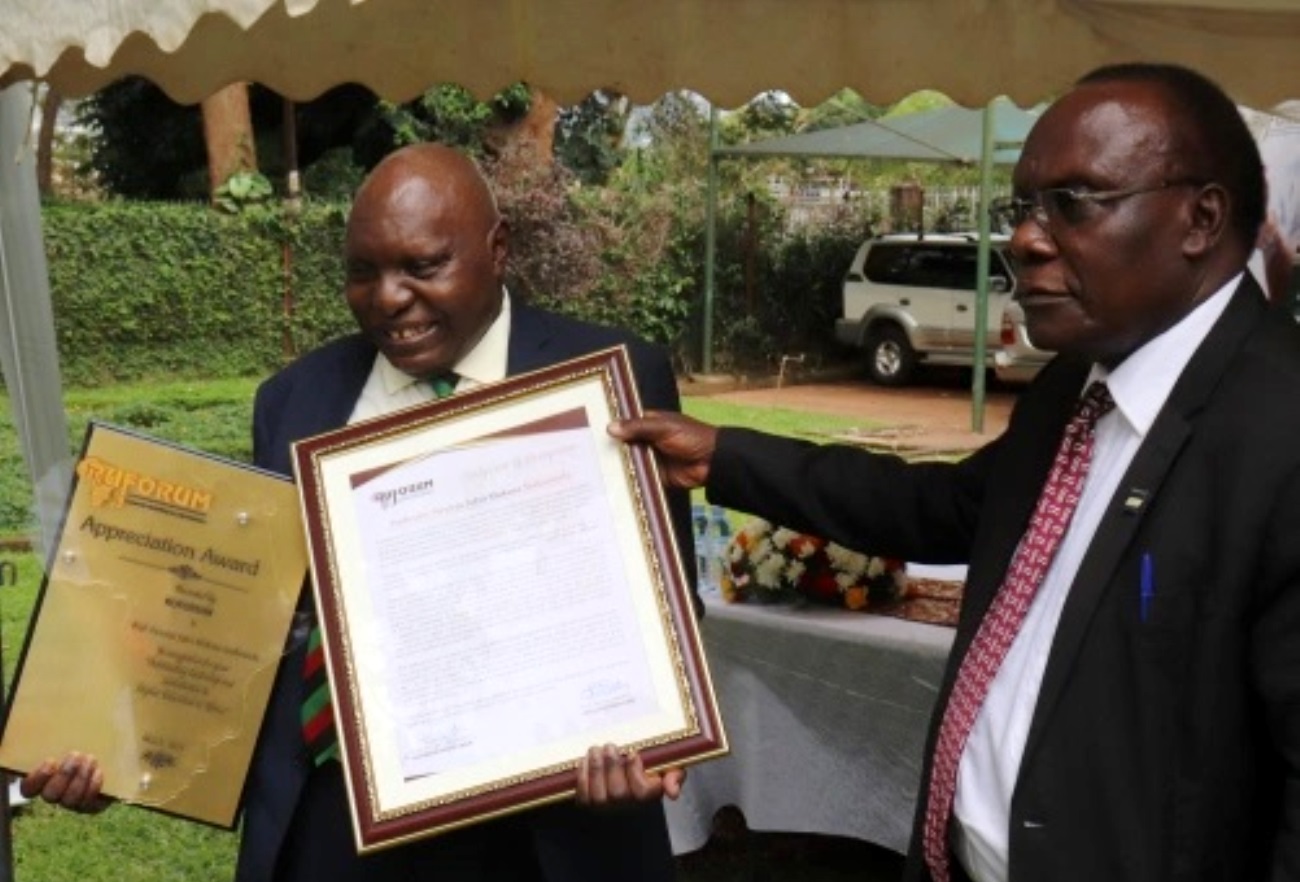 When Professor John Ssebuwufu ambled up to receive a certificate of recognition for his 'exceptional' contribution to higher education from the Regional Universities Forum for Capacity Building in Agriculture (RUFORUM) at Makerere University (MU), he was thinking of many things, such as rewarding staff, that he could have done differently to impact university education more.
But he did what he could have done, under the circumstances.
He presided over MU (in 1993) when student enrolment was 5,000 and left in 2004 when the population was surging to more than 15,000.
He emphasised the use of information communication technologies in almost all the institutions he had been involved in and sent many academic staff on exchanges to boost research and innovation. Now, more African universities engage in ground-breaking research.

So, he proceeded to accept his recognition and make his acceptance speech, which was mostly about gratitude.
Ssebuwufu, 74, who is currently the chancellor at Kyambogo University and the vice-chancellor of the University of Kisubi, is credited for his exemplary leadership and pragmatic methods that have shaped higher education in Uganda and Africa as a whole.
Japan Africa Dream Scholarship (JADS) Program 2021/2022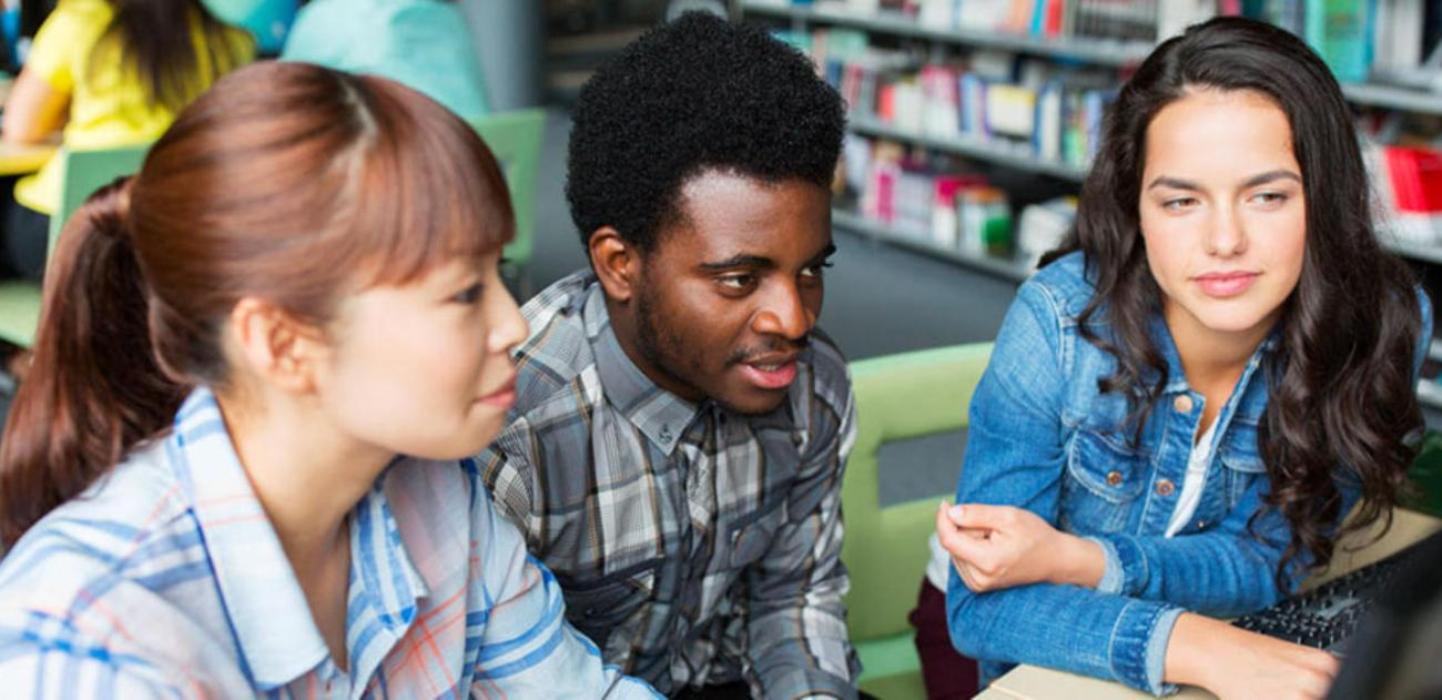 The Japan Africa Dream Scholarship (JADS) Program is a capacity building project by the AfDB and Japan which was initiated in 2017 with the aim of providing two-year scholarship awards to highly achieving African graduate students to enable them to undergo post-graduate studies (i.e. a two-year Master's degree program) in selected priority development areas on the continent and Japan. The overarching goal the AfDB and the Government of Japan seek to attain is to enhance skills and human resources development in Africa in under the Bank's High 5s agenda (i.e. "Feed Africa", "Light up Africa", "Industrialize Africa", "Integrate Africa" and "Improve the quality of life of the people of Africa") and key Japanese development assistance initiatives. JADS core areas of study focus include energy, agriculture, health, environmental sustainability, and engineering. The program also seeks to promote inter-university collaboration and university-industry partnerships between Japan and Africa. Upon completion of their studies, the JADS scholars are expected to return to their home countries to apply and disseminate their newly acquired knowledge and skills in the public and private sectors, and contribute to national and continental socio-economic development.
About the JADS program
The JADS Program is open to applicants from AfDB member countries with relevant professional experience and a history of supporting their countries' development efforts who are applying to a graduate degree program in energy development and related discipline. The program does not provide scholarships to any other graduate degree program.
The scholarship program provides tuition, a monthly living stipend, round-trip airfare, health insurance, and travel allowance.
Upon completion of their studies, the beneficiary scholars are expected to return to their home countries to apply and disseminate their newly acquired knowledge and skills, and contribute to the promotion of sustainable development of their countries.
Who is Eligible to Apply?
The program is open to those who have gained admission to an approved Masters degree course at a Japanese partner university. Candidates should be 35 years old or younger; in good health; with a Bachelor's degree or its equivalent in the energy area or related area; and have a superior academic record. Upon completion of their study programs, scholars are expected to return to their home country to contribute to its economic and social development.
Application Procedures
Applicant requests for information and application forms and procedures from the chosen JADS partner university. For any inquiries, please contact JADS@AFDB.ORG
Applicant completes required documents and sends them to the university.
University evaluates and selects applicants.
University sends selected candidates to the AfDB.
AfDB reviews submissions from universities, prepares and approves the final list.
AfDB contacts selected awardees, and informs the universities.
WHS Regional Meeting Africa 2021: Finance Chairperson's Update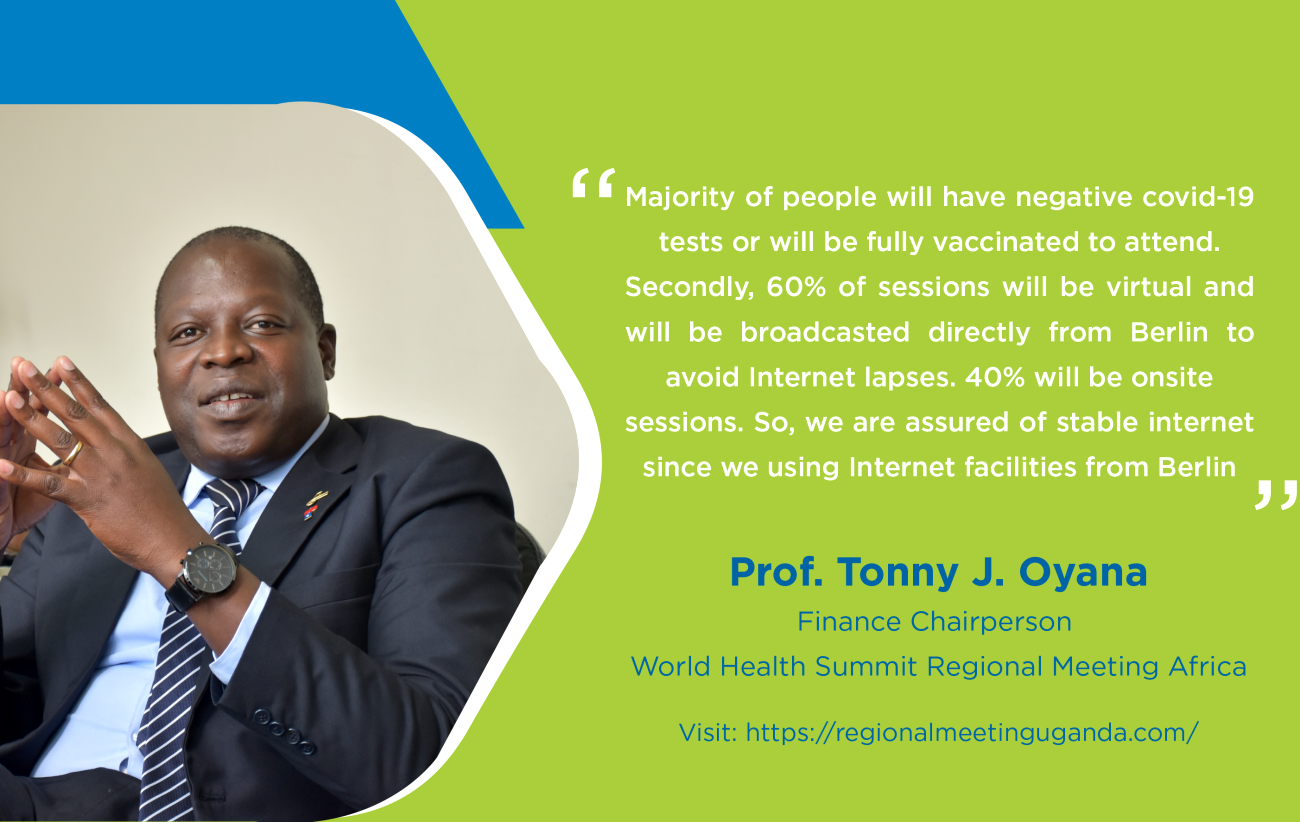 SOPs: Our plan is to have 200 sets of people in different spacious rooms…

Prof. Tonny j. oyana, finance chairperson whs regional meeting africa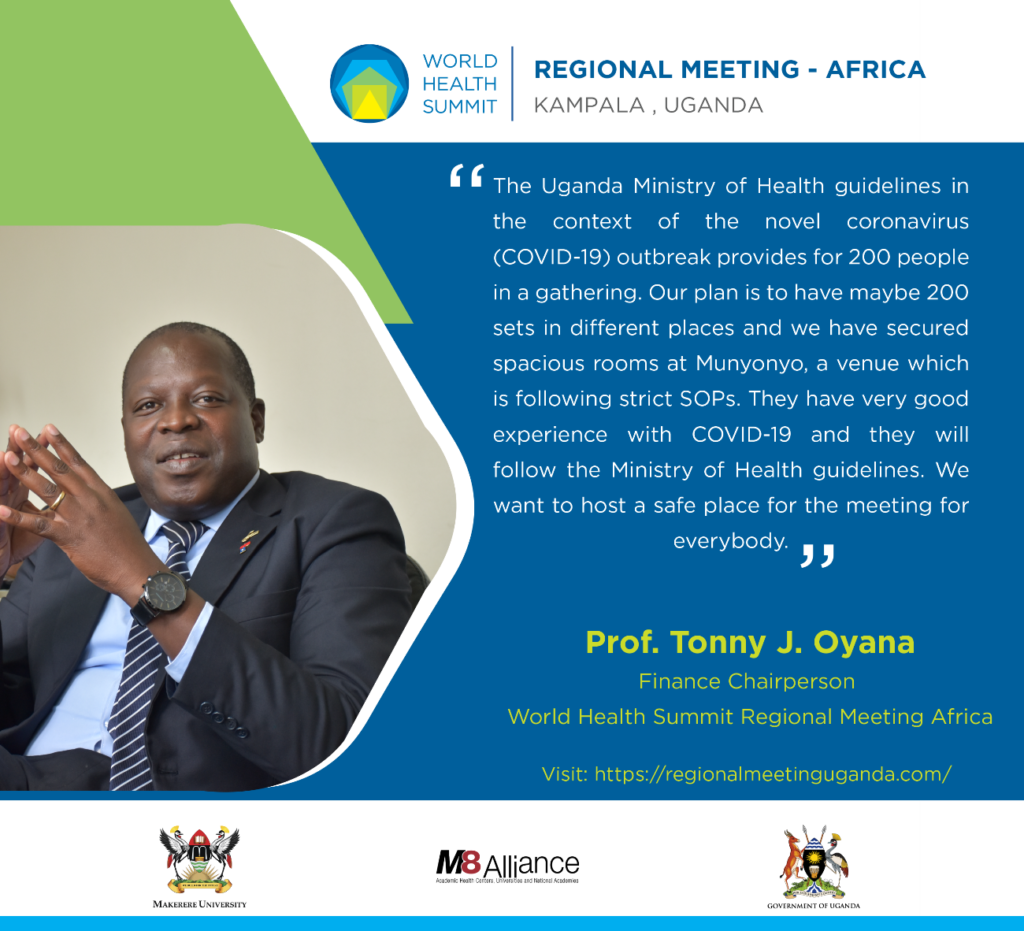 We are sincerely grateful to our sponsors…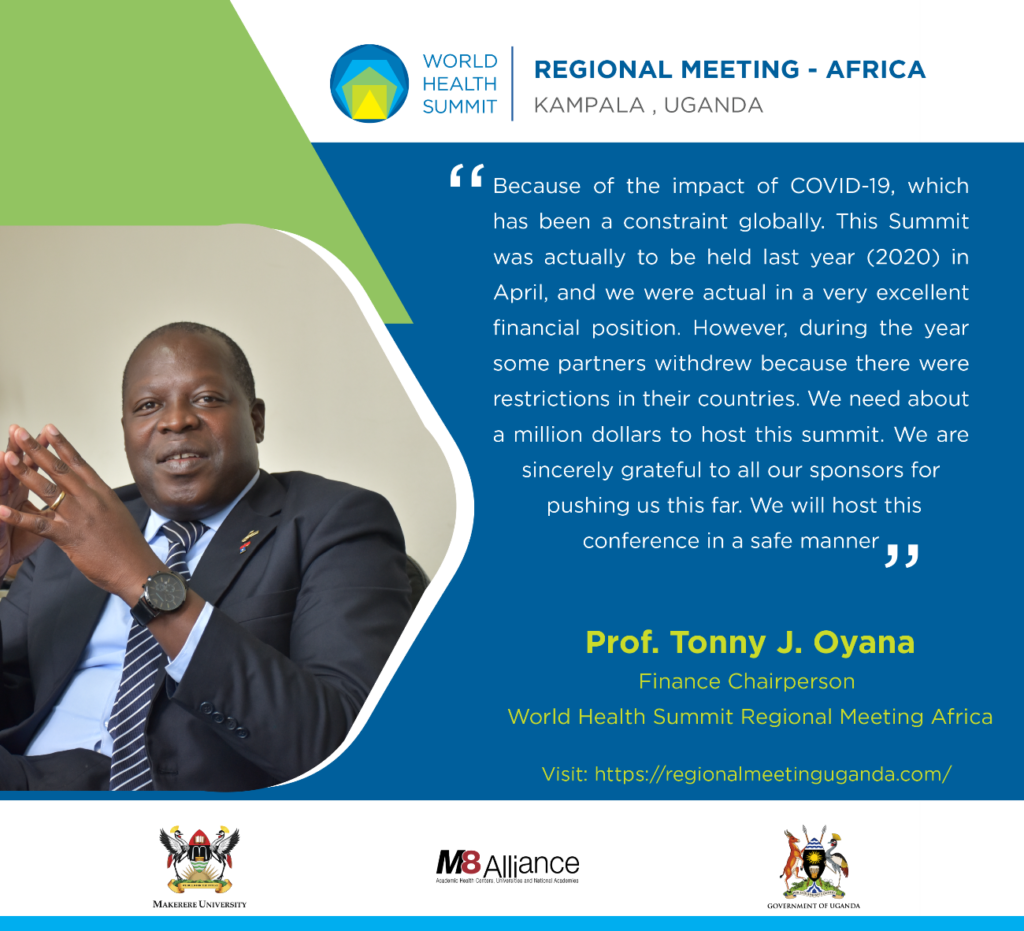 Over 15 core sponsors…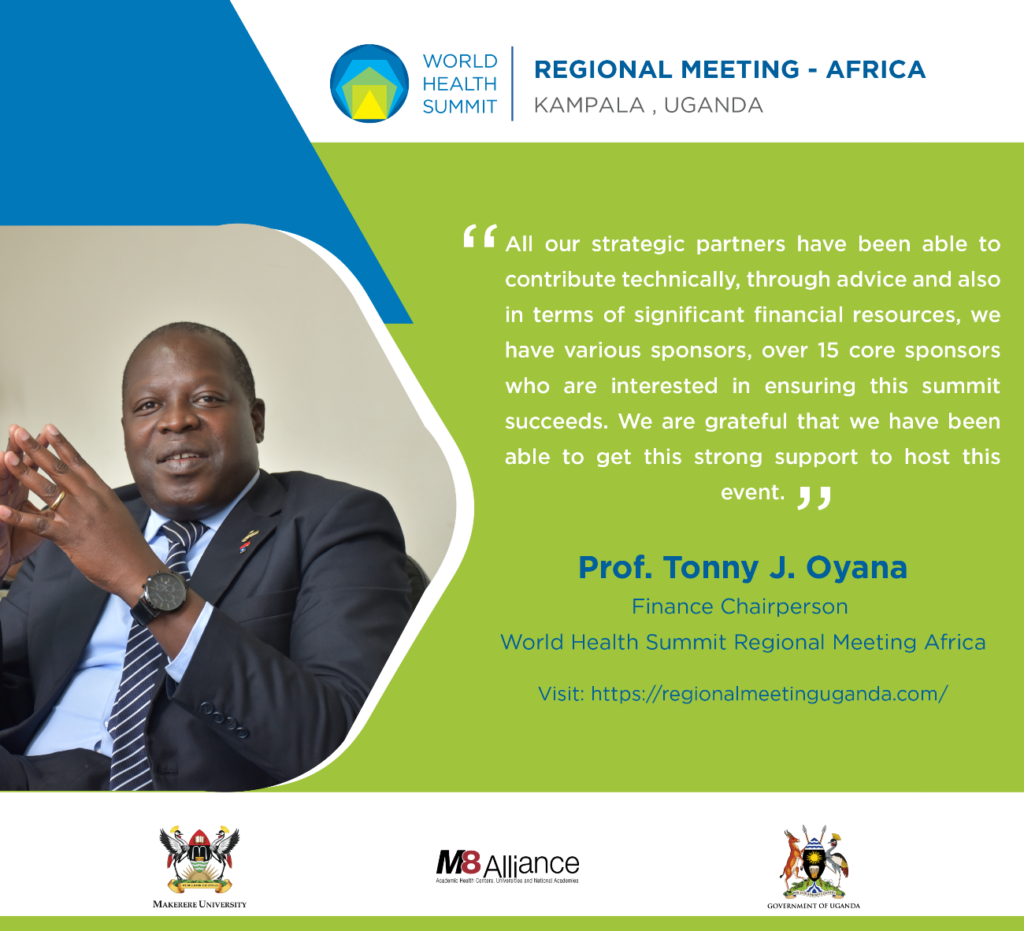 Sessions: 60% Virtual, 40% Onsite…