Budongo's 100yr Testimony of Forestry Conservation Efforts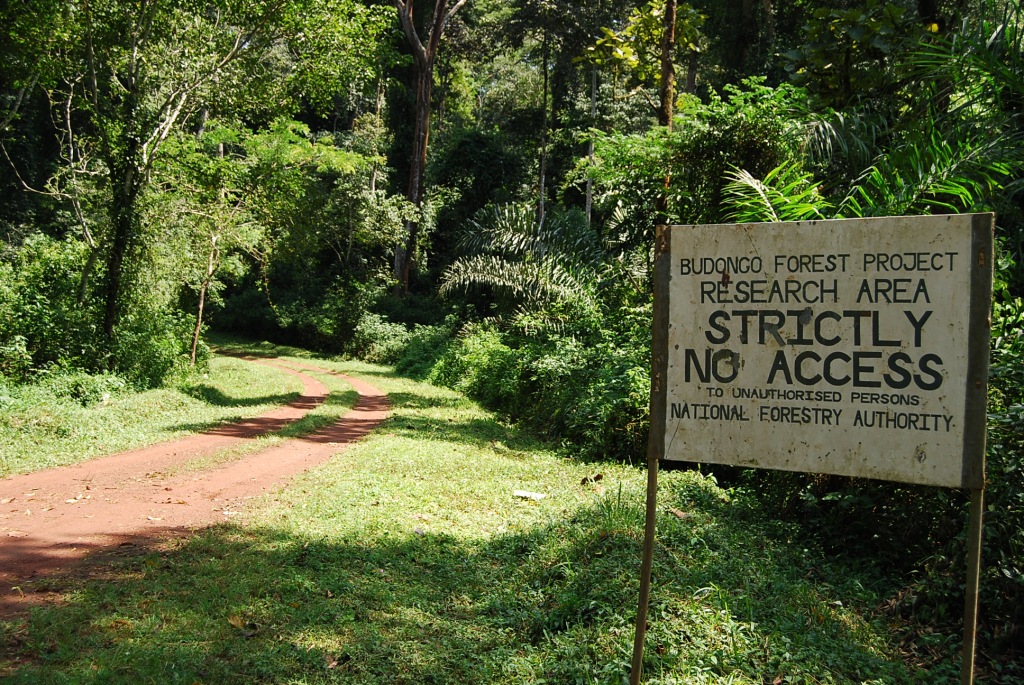 Budongo Conservation Field Station (BCFS) is nestled on the eastern edge of Budongo Forest, a moist, semi-deciduous tropical rain forest comprising 435 square kilometers of continuous forest cover.

Budongo Conservation Field Station (BCFS) is nestled on the eastern edge of Budongo Forest, a moist, semi-deciduous tropical rain forest comprising 435 square kilometers of continuous forest cover.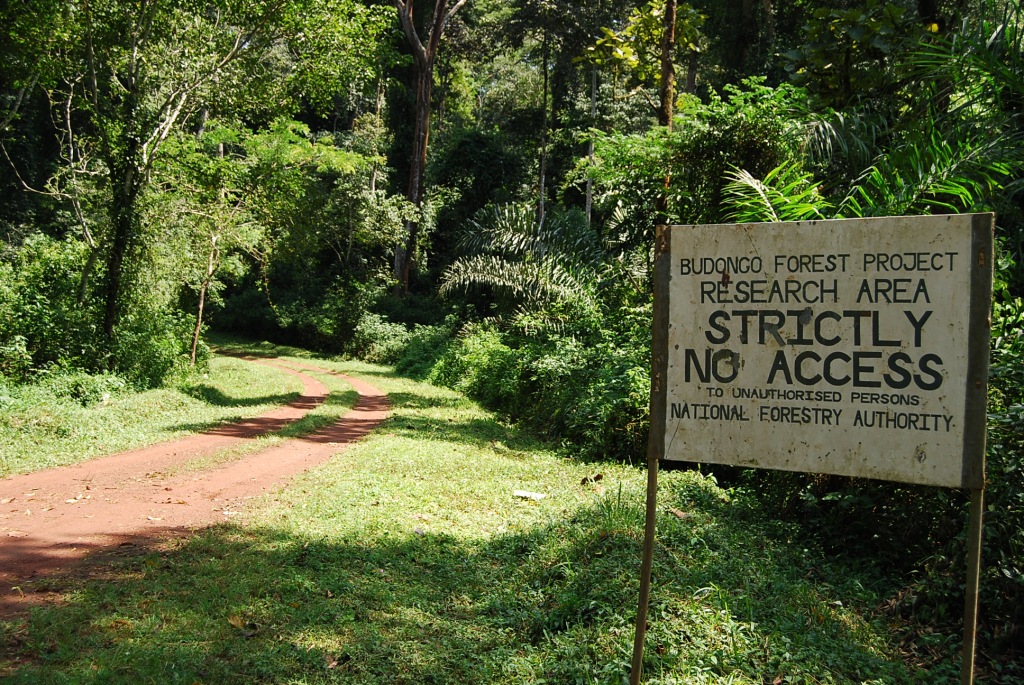 It has four main rivers: the Waisoke; the Sonso; the Kamirambwa and the Siba, which flow northwest towards the Albertine arm of the Great East African Rift valley.
This idyllic setting plays home to students from the Faculty of Forestry and Nature Conservation (FFNC), who spend ten weeks of their recess term acquiring appropriate practical skills required of professional foresters. On 6th October 2010, a University Management team led by the Deputy Vice Chancellor, Finance and Administration Dr. Tickodri-Togboa visited Masindi, to acquaint themselves with the facilities used by students at BCFS as well as at other partner institutions like the Nyabyeya Forestry College (NFC).


The Dean, FFNC, Dr. Gorettie Nabanoga welcomed the team to the "home of mahogany" in Uganda. She highlighted FFNC's uniqueness in being the only faculty that offers all three practical aspects of training in the form of; In-semester practicals, Recess term field practicals and Field/Industrial attachment.
"BCFS project helps us equip students with skills in natural forestry like ecology and wildlife conservation during the recess term, while the closer Katende Harambe in Namugongo hosts our students for the in-semester practicals," said Dr. Nabanoga.
Budongo is home to 'The Royal Mile', regarded as one of Uganda's best forest bird watching sites. This mahogany-lined mile long forest avenue was one of King Kabalega of Bunyoro's favorite places, hence its present day name. Thanks to 100years of strict conservation efforts, birdlife as well as indigenous tree species have thrived along Royal Mile's 30km radius conservation area.
"About 80% of the researchers that we receive here come from Europe and the United States. These conduct research on a wide range of projects, including community of chimpanzees that we've habituated within the last 20years, one of the two communities in Uganda which can be studied for psychology," remarked Dr. Fred Babweteera, Director, BCFS, as he made his presentation.
With regard to training and education, the station has managed to attract scholars from the Norwegian University of Life Sciences, St. Andrews University, Oxford University and Harvard University. Through these collaboration schemes, the revenue generated has been used to support Masters and PhD students at FFNC, Dr. Babweteera himself being a beneficiary. Some of the publications include Back to Budongo, the latest book by Prof Vernon Reynolds, who founded BCFS in 1990.
The team then proceeded to Nyabyeya Forestry College (NFC), where they were received by the Deputy Principal Mr. Gift Okojia. The Deputy Principal gave a brief background of the College, which started in 1932 at Kityerera in Mayuge District as a training ground for local forest workers to assist colonial foresters. The college was later transferred to its present day site, where it re-opened in 1948.
Today, the college with an annual intake of approximately 400 students offers four Diploma Programmes in Forestry, Beekeeping, Agro forestry and Biomass Technologies; and three Certificate Programmes in Forestry, Beekeeping, and Carpentry & Wood Technology. NFC which also offers short courses in Energy & Nature Conservation as well as Tree nursery management and Landscaping collaborates with FFNC in terms of staff and student exchanges as well as co-utilization of facilities.
The team then went ahead to tour the Modern Biomass Technology power generating plant, capable of producing 150kilo-watts of electricity through gasification. Mr. Richard Kisakye a biomass expert at NFC explained the process "Gasification is the process of changing biomass in the form of wood chips, into gaseous form. The resultant gas can then either be used directly as cooking fuel, or put into a generator to produce electricity," he elaborated.
The NFC wood-based gasifier system is one of four pilot projects being conducted by The Energy Resources Institute (TERI), India, with support from the World Bank under the Energy for Rural Transformation (ERT) project, Ministry of Energy and Mineral Development (MEMD). The other projects are: A 30kilo-watt wood-based gasifier system for large-scale cooking at King's College Budo; A 100% biomass gasifier-based power plant at Kyambogo University for demonstration and training purposes; and A study for electrification of Kalangala Island through the use of gasification technology.
Downloads
The Director, BCFS's presentation
Nyabyeya Forestry College: A brief background
Contacts
Nyabyeya Forestry College
Masindi, Uganda.
Tel: +256-392-301114/+256-465-20370-5
Email: nfc@infocom.co.ug

Fred Babweteera (PhD)
Director, Budongo Conservation Field Station (BCFS)
P.O. Box 362
Masindi, Uganda.
Tel: +256-414-543647/+256-772-766336
Mob: +256-772-466336
Email: babweteera@forest.mak.ac.ug or babweteera@gmail.com
mwamai@admin.mak.ac.ug, Public Relations Office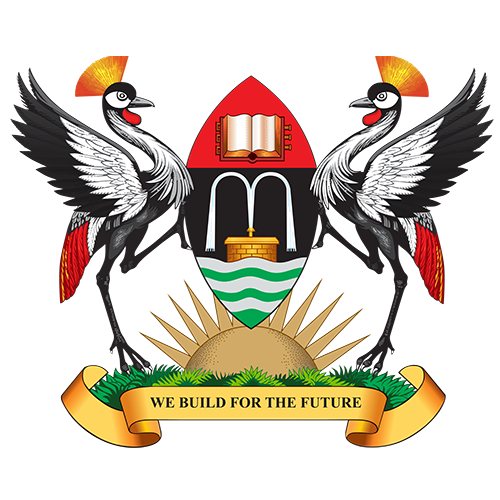 Sasakawa Africa Association President Dr. Makoto Kitanaka visits Mak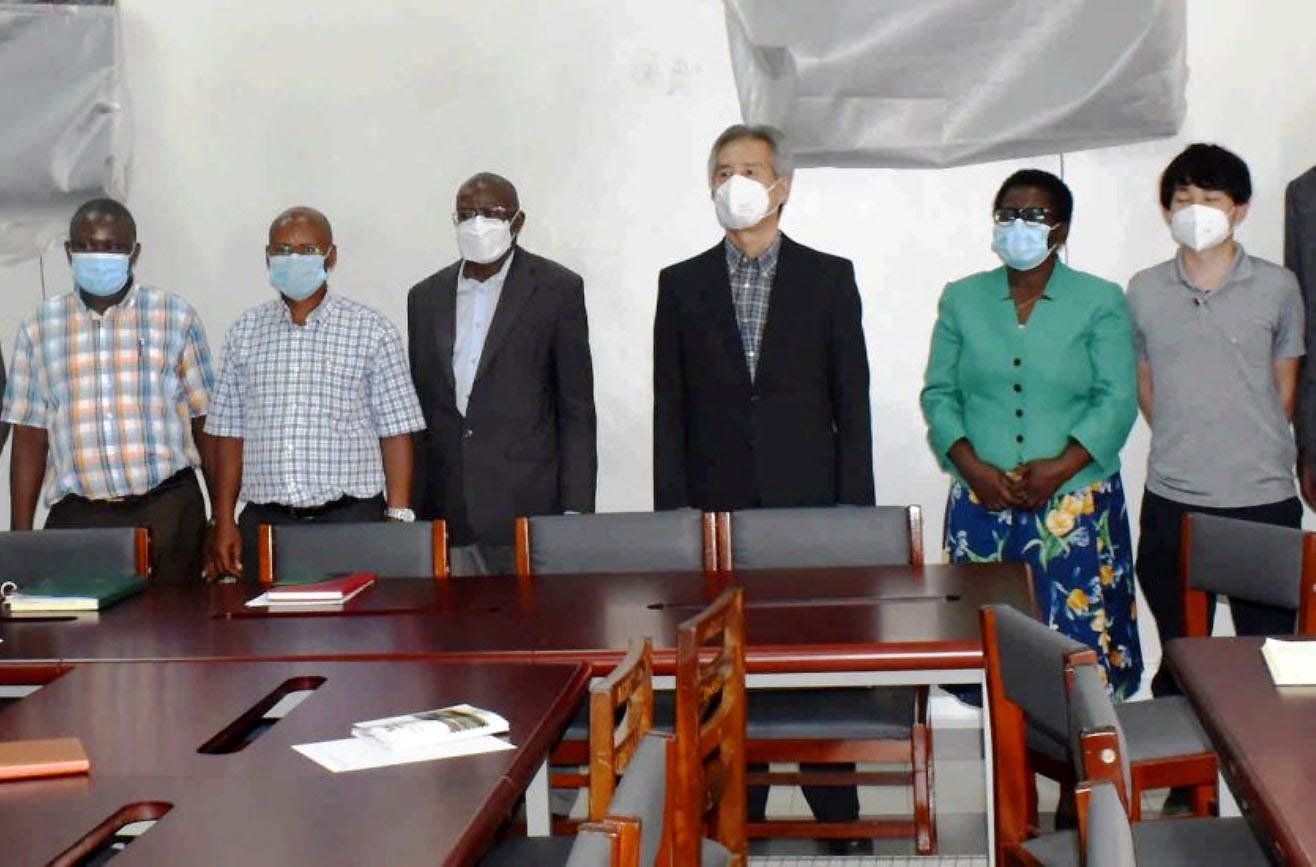 By Jane Anyango
Sasakawa Africa Association (SAA) President Dr. Makoto Kitanaka and several of his entourage from Tokyo, Japan on 4th June 2021  visited Makerere University's College of Agricultural and Environmental Sciences (CAES)  for a partnership meeting with the Department of Extension and Innovation Studies (DEIS). The meeting  was aimed at discussing modalities of enhancing the universities capacity  to engage with the community and also help women and youth to productively engage in Agriculture as a business.
The team also shared what SAA has in store for Makerere and their strategic direction. They emphasized the need to promote sustainable, resilient and regenerative agriculture looking at integrated soil fertility management, Nutrition sensitive agriculture promoting nutrient dense crops and skilling university and rural youth to engage in market-oriented agriculture and agribusiness.
The meeting held in the Conference Room, School of Agricultural Sciences was also graced by the Director SAA Regional Office in Addis Ababa, Ethiopia, Dr. Mel Oluoch,  SAA Country Director Uganda Dr. Roselline Nyamutale and her team.
Also present was the representative of the Principal, Bukalasa Agricultural College. The university runs a program with Bukalasa to reach out to and certify farmers and agribusiness personnel. The outreach program gives farmers credentials recognizing what they are doing in terms of business and good farming practices.
The  team was received by the Principal CAES, Prof. Bernard Bashaasha, the Dean, School of Agricultural Sciences Prof. Johnny Mugisha and the Head DEIS, Prof. Nelson Turyahabwe. Also present were the Head Department of Agricultural Production (DAP), represented by Dr. Mildred Ochwo and DEIS staff led by Drs. Richard Miiro, Sarah Akello, Losira Nasirumbi, Boniface Orum, Prossy Isubikalu and Assoc. Prof. Paul Kibwika.   
Mak GREAT & IRRI Train 30 Scientists from Asia on Gender Responsive Plant Breeding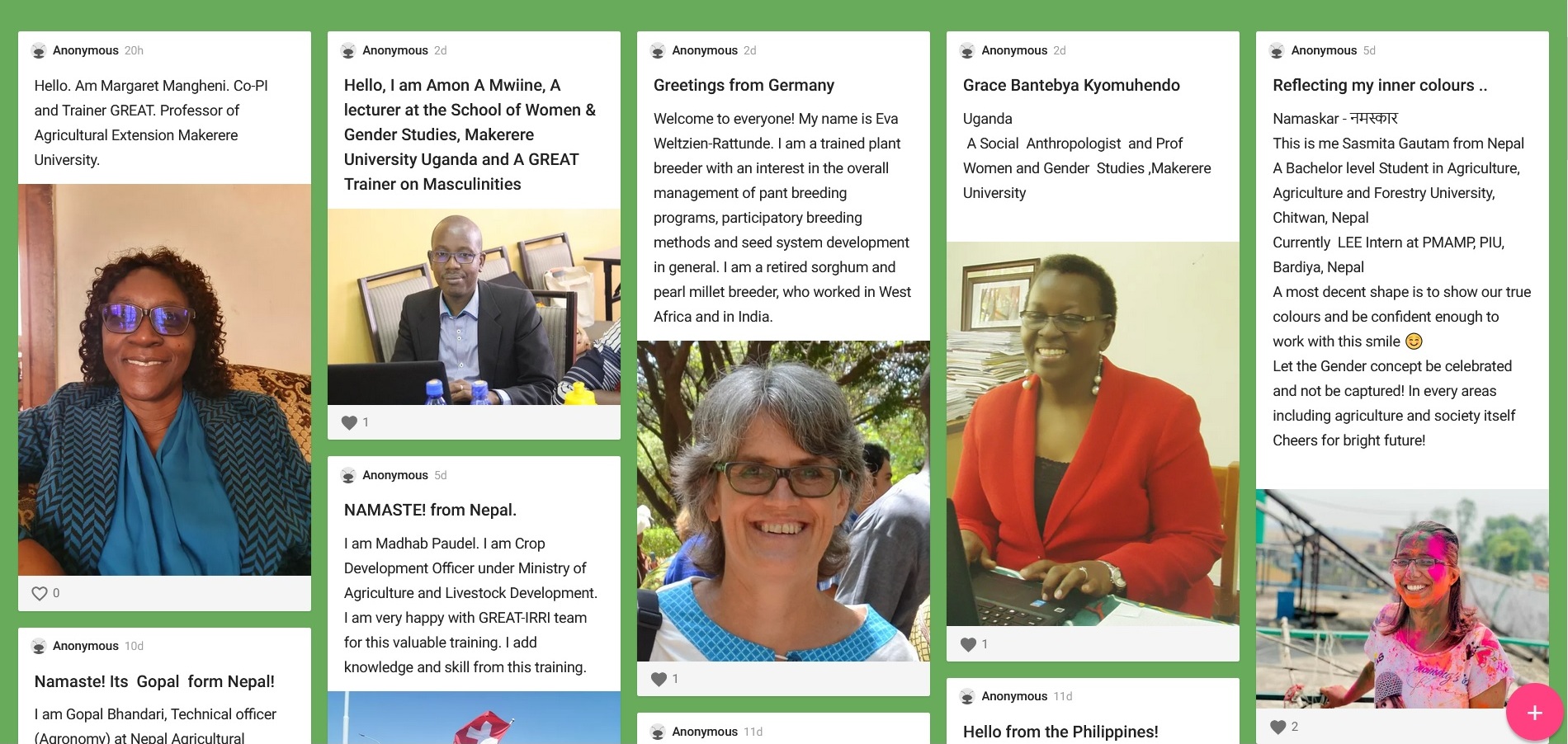 By Jane Anyango
Makerere University's Gender-responsive Researchers Equipped for Agricultural Transformation (GREAT) project in collaboration with International Rice Research Institute (IRRI) has trained 30 plant breeders and social scientists from South Asia and South-East Asia on gender responsive rice breeding. The two weeks training was conducted via zoom from 17th-20th & 24th-27 May 2021
The purpose was to enhance the capacity of partners to develop gender responsive rice breeding strategies and products and understanding of gender responsive preference analysis to ensure the products address needs of men, women and the youth.
At the end of the training, participants virtually received certificates of participation from Makerere and Cornell University signed by the Vice Chancellor Makerere University Prof. Barnabas Nawangwe and the Director of International Programmes at the College of Agriculture and Life Sciences, Cornell University Prof. Ronnie Coffman.
The training dubbed, "GREAT-IRRI" adopted a blended approach of Self-study materials on Google classroom platform comprised of exercises, handouts and discussion activities, Online interaction among trainers and participants through forums and discussion boards and Live delivery/ Synchronous by Trainers through Zoom (3 hours a day).
The  course which  attracted   participants from the biophysical and social  Sciences (28 participants from South Asia and two  from South East  Asia) was  conducted  by  experts in gender and agriculture from Makerere University College of Agricultural and Environmental Sciences (CAES), the School of Women and Gender Studies (SWGS), Cornell University and international experts.
The trainees were drawn from various disciplines including breeders, soil scientists. horticulturalists. plant pathologists, agronomist, seed system experts, agricultural economists, Social scientists , agricultural extensionists and project managers and evaluators among others.
Majority (50%) were from Nepal (15), Bangladesh (10) India (3) and  Philippines(2) representing different institutions including the International Rice Research Institute(CG) Nepal Agricultural Research Council (NARs), Bangladesh Institute of Nuclear Agriculture. Other institutions represented were Indira Gandhi Krishi Vishwavidyalaya, Ministry of Agriculture and Development Nepal and from the Prime Ministers Agriculture Modernization project, Nepal.
Mak Launches Native Chicken Program & Incubator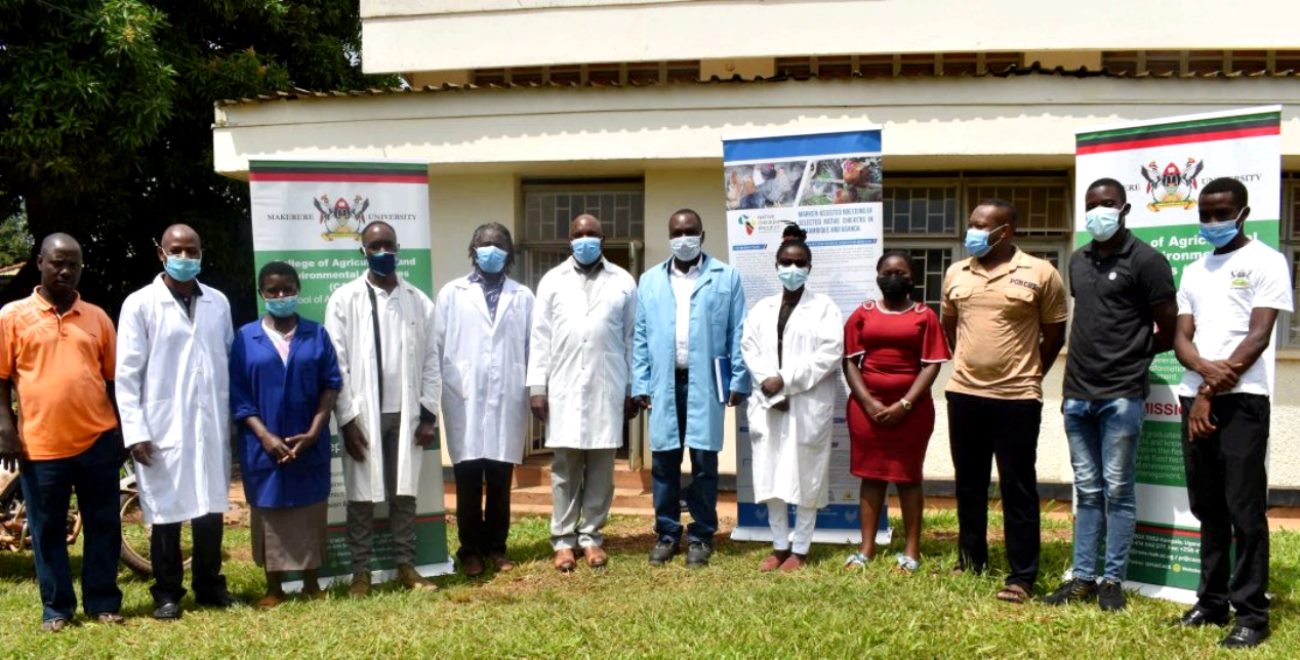 By Jane Anyango
Makerere University College of Agricultural and Environmental Sciences (CAES) has launched a locally manufactured incubator with a capacity of 1000 eggs at the University Agricultural Research Institute Kabanyolo (MUARIK ) for purposes of training, research and farmers capacity building.
The UGX 4.5 million incubator is made in Uganda by Butenga Farmers, a company based in Kiira. An imported incubator of the same capacity costs UGX 10 million. The incubator is to serve the university for teaching courses on poultry production, hatchery management and for people who want to conduct experiments.
The incubator was procured under the Native Chicken Project funded by the African Union (2019-2021). It is a collaboration between institutions from two countries Mozambique and Uganda with the project lead at Eduardo Mondlane University Mozambique.
At Makerere University, the project is spearheaded by Dr. Donald Rugira Kugonza from the Department of Agricultural Production, CAES.
The project objectives are to increase the number of eggs and meat produced by local chickens and to evaluate the effective models or processes of disseminating improved chicken technologies in Uganda and Mozambique.
One of the main challenges of producing native chicken is that a hen lays 10-15 eggs and takes a period of three weeks to incubate and hatch them. The hen takes an additional six weeks brooding the chicks, which translates into 10 weeks lost in terms of egg production. The same hen repeating the cycle three times a year implies that it has limited time laying eggs as it spends more time brooding.
The project researchers carried out surveys in 60 districts of Uganda, collected 2,000 eggs from 40 districts incubated, hatched and evaluated them for growth rate and egg production.
The project aims to breed native chicken that can produce 100 eggs per hen per year as opposed to the current production of 30-45 eggs. The project also aims to reduce the maturity period from the current six to three months.