Dr. Rhoda Wanyenze explains how researchers can work more effectively with policymakers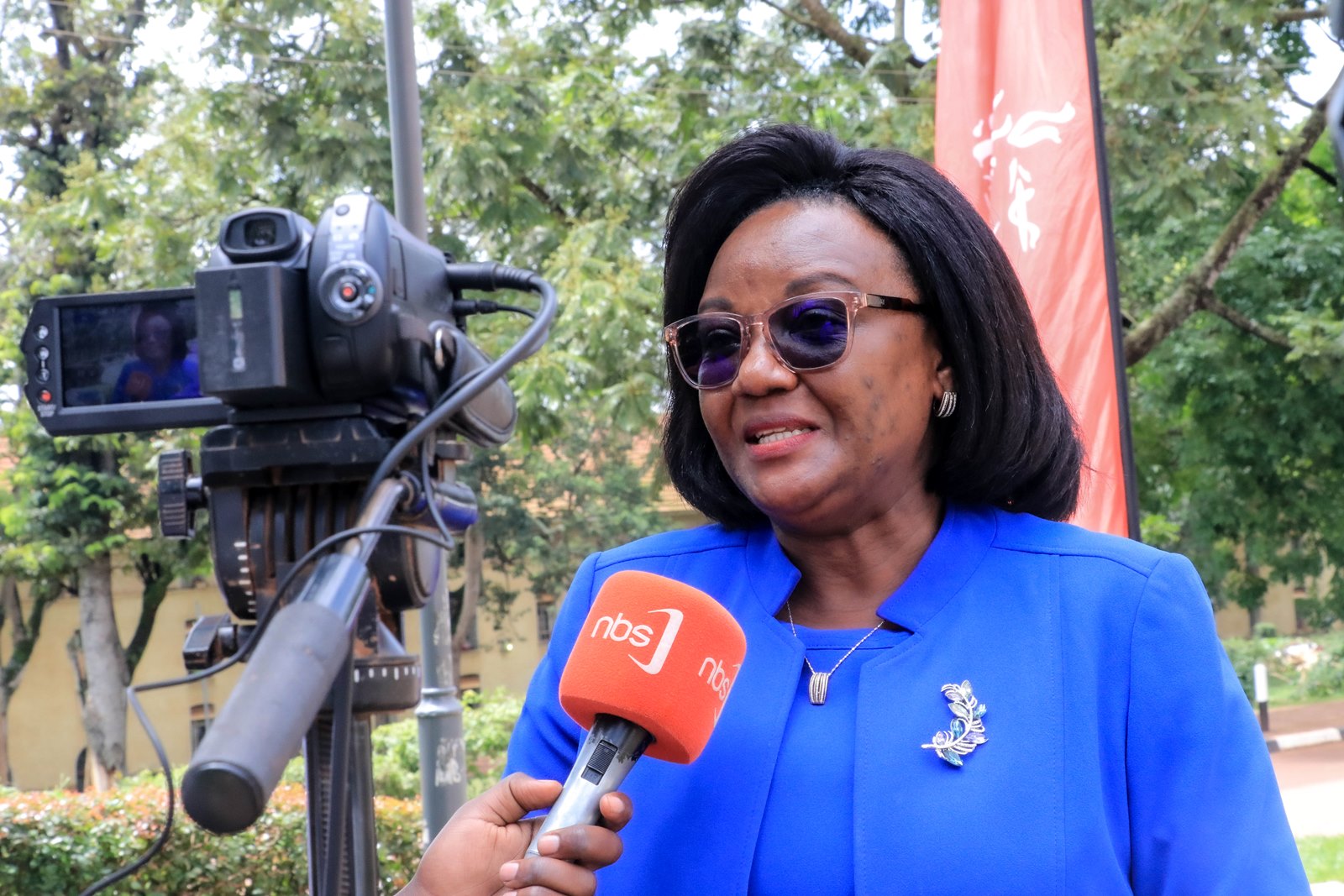 In advance of the World Health Summit Regional Meeting, we spoke with the Dean of Makerere University School of Public Health about how researchers and academics build trust and gain influence with decision makers
Ahead of this year's World Health Summit Regional Meeting, we spoke with Dr. Rhoda Wanyenze, the Dean of Makerere University School of Public Health, about the theme of this year's event – bridging the science-to-policy gap for global health.
Dr. Rhoda Wanyenze, who has collaborated with government health officials to develop evidence-based policies from HIV to COVID-19 and maternal and child health, said that researchers and policymakers can, among other things, "interpret the data together, make sure the interpretation is appropriate, and tease out the actions they're going to take."
Dr. Wanyenze, who is also a principal investigator for Exemplars in Global Health's COVID-19 research, added: "Let the primary focus not just be the publication [of the research], but also, responding to [policymakers] needs and giving them information that they can use."
Across sub-Saharan Africa, research institutions have been partnering with policymakers to help inform policy decisions for decades. For example, the Infectious Diseases Research Institute in Uganda and the Uganda Virus Research Institute supported the Ministry of Health through the COVID-19 pandemic and recent Ebola outbreak. In fact, during the 2022 Ebola epidemic, the Uganda Virus Research Institute repurposed some of its research laboratories to support the government's disease response and diagnostics efforts.
Many of the continent's universities, including the School of Public Health at the University of Kinshasa, the Muhimbili University of Health and Allied Sciences in Tanzania, the Cheikh Anta Diop University of Dakar, and the University of Zimbabwe, also have strong collaborative relationship with health officials. The University of Zimbabwe, for example, embeds some of its students within the country's Ministry of Health.
The Makerere University School of Public Health has a similar track record of partnering with and helping inform policymakers in Uganda. To explore how researchers and academics can establish mutually beneficial relationships with policymakers ahead of the World Health Summit Regional Meeting on April 13 in Washington, D.C., Dr. Wanyenze offered her thoughts in an interview
Researchers often struggle to identify the best moment to reach out to policymakers. What does your experience tell you?
Dr. Wanyenze: You don't wait until you've conceptualized the questions, then go to them when you are at the tail-end or when you are presenting the findings. After you present, they'll ask, Did you also do this?' And you'll say, "No, I didn't.' And then they'll ask, 'Did you also do that?' And you'll say, 'No, I didn't do that either.'
Sometimes I find that we make a lot of assumptions about what they need to know. Before we even begin to craft our research questions, we need to understand what they're struggling with and ensure that we are aligned to their needs as we gather evidence.
I'll give you an example: several years ago, we were beginning to work out how we can move from traditional HIV testing methods to self-testing. We were working on designing a randomized controlled trial to test the effect of this. We had to speak with the Ministry of Health to understand: what is it that they worry about? What is it that would make them not want to adopt this policy?
We also didn't have just the [Ugandan] Ministry of Health, we had other stakeholders, including people living with HIV, women living with HIV, and we could hear their voices loudly. 'People will fight. We shall have divorces. We shall have violence.' We had to think through carefully, if we are going to do this trial, we have to have sufficient mechanisms to deal with potential risks.
At the same time, we must collect this information in a bit more detail so that at the end of the day, we are not just saying, 'This trial works,' but we are saying, 'It won't cause harm, or if it causes harm, this is how you can mitigate it.' We had to carefully do this trial with sufficient safety nets to respond to these issues. We had to think about the referral resources, for example, should we have any violence.
Then they told us, 'We want to know the cost.' Initially, we had not planned to include costing, but we had to integrate something that can support them to be able to make that decision.
Another example is research my team did on the impact of COVID on maintaining essential health services in Uganda. We presented to the Ministry of Health and its partners our proposed objectives and selected disease indicators to track in the maintenance of essential health services. They informed us that other partners were already working on some of the indicators such as HIV, TB, and maternal health. Rather than duplicate these indicators, they advised us to focus on other indicators which had not been addressed. We agreed to reorient the focus with the resources we had, to harmonize our work with other partners and ensure responsiveness to the needs of the Ministry of Health. Later, when the EHS continuity committee published updated guidelines on maintaining essential health services, it included recommendations based on our research.
How do you manage policymakers' shifting needs and incorporate their feedback throughout the lifetime of your research?
Dr. Wanyenze: Interim feedback loops are critical to being sensitive to their needs. The challenge is you might not be funded to do everything they ask you to do, but sometimes you find things that are easy to integrate without necessarily spending much. It might involve a few more questions that you can address, with the resources that you have, and produce additional evidence that is needed by the ministry. The benefits are tremendous. By engaging them, they develop a sense of ownership. So that they feel, 'This is our research.' And they actually begin to say, 'When are you giving us the results?'
How should researchers think about reporting out their results to policymakers?

Dr. Wanyenze: Working with policymakers through interpreting the implications of your work is really important. It can help when planning how to disseminate the work so that it is more meaningful.
For one project funded by the Global Fund – a partnership to enhance analytical capacity and data use in Eastern and Southern Africa called PERSuADE – we prioritized the areas for analysis with the Ministry of Health and then we worked with their teams and generated the evidence they needed. Then we were able to track what actions they've taken based on the findings.
If you work with the Ministry of Health and any other partners and you use their data or involve them in the data collection, analysis and interpretation, make sure that you include them as co-authors. A common challenge we have experienced is researchers who work with the ministries and other stakeholders publishing the findings without including them as authors or even informing them and sharing the findings.
How do things change if you are working with routine data the government collects?
Dr. Wanyenze: If you are working with data that the government routinely collects, you need to be engaged with policymakers in terms of how you're going to use that data and that you are actually going to add value and do a good quality analysis that will help them answer their questions. Also, you need to be clear that you will not use their data for anything else without their permission. Sometimes researchers will get this data and they're flying off and doing other things than what was originally agreed upon. And before you know it, they've published it without the government knowing. You need to ensure trust and a partnership that's respectful.
What advice do you have for research organizations that currently do not have a relationship with the government but want to develop one. How can they establish a mutually beneficial and respectful relationship?
Dr. Wanyenze: Whether you want to work with a ministry of health or an NGO, the process is the same. You need to engage with them to clarify the partnership and expectations. There has to be benefit to the ministry or the NGO to want to work with you. The benefit often will be that you're generating evidence that will add value to their decisions in a timely manner. You need to be responsive to their needs, to the extent possible.
How can researchers balance the need for quality research, which takes time, and the needs of policymakers, who often have pressing and time-sensitive needs.
Dr. Wanyenze: Timeliness is very important, but it should not compromise quality of the research. Sometimes the research takes long, and researchers will share their findings with policymakers when the findings have been overtaken by events and are no longer relevant. We sometimes prioritize some of their most critical questions and share preliminary findings as we finalize analyses for the rest of the study objectives and papers. Holding back the dissemination until the papers are written is a missed opportunity—we lose the opportunity for feedback from stakeholders to enhance the interpretation of the findings and to use the findings.
by Exemplars News — Originally published by exemplars.health
See original article here; 
Mak's GMI Labs Authorized to Conduct DNA Paternity Testing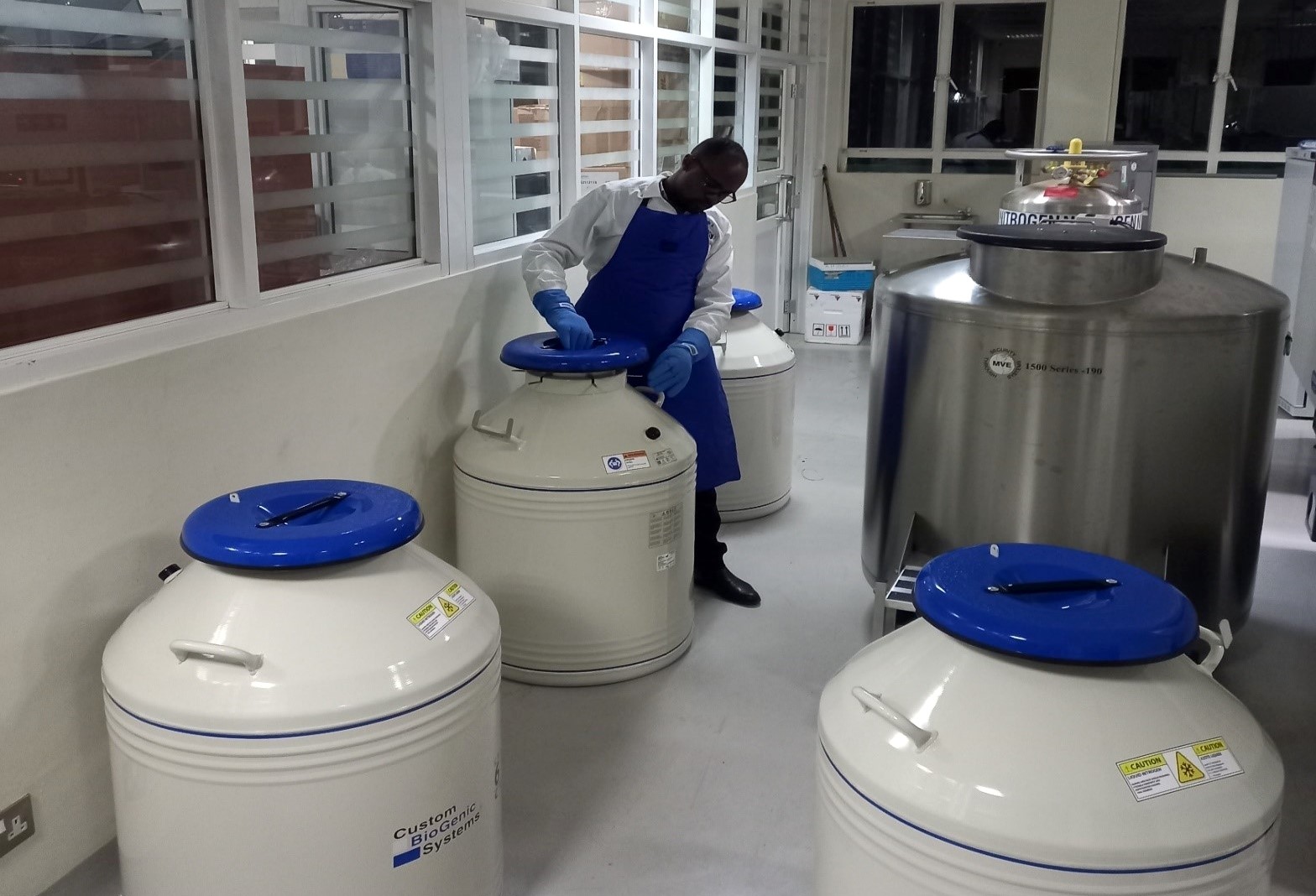 The Genomics, Molecular, and Immunology Laboratories (GMI Labs), operating under the auspices of the Makerere University Biomedical Research Center (MakBRC), have achieved another significant milestone in their journey of diagnostic excellence. The labs, renowned for their pivotal role in infectious and non-infectious disease research, have received official approval from the Director General Health Services at the Ministry of Health (MoH), Uganda, to conduct DNA Paternity Tests.
Situated at the Dept of Immunology & Molecular Biology under the School of Biomedical Sciences at the College of Health Sciences, Makerere University, the GMI Labs have been at the forefront of cutting-edge research, diagnostic testing, and training initiatives. Their remarkable contributions during the COVID-19 pandemic, where they conducted nearly a million PCR tests, underscored their unwavering commitment to public health and scientific advancement. The labs' exemplary performance and reliability were further highlighted by their successful management of two critical COVID-19 prevalence surveys. The findings of these surveys served as foundational data for crucial decisions guiding the country's lockdown strategies and phased reopening, earning commendation from the President and the Ministry of Health.
This latest authorization from the Ministry of Health marks a significant expansion of the GMI Labs' diagnostic capabilities. With the approval to conduct DNA Paternity Tests, the labs are now equipped to offer a crucial service addressing the need for accurate and reliable genetic testing for determining biological parentage. In a letter dated 22nd November 2023, the Director General Health Services emphasized the laboratory's rigorous adherence to international standards, proficiency in molecular biology techniques, and their proven track record in delivering precise and credible results. This approval further solidifies the labs' position as a trusted institution for advanced genetic diagnostics in Uganda.
Prof. Moses L Joloba, the Director of the GMI Labs, expressed immense pride in the team's dedication and expertise that led to this authorization. He highlighted the labs' commitment to upholding the highest standards of ethical practice, confidentiality, and accuracy in DNA paternity testing, ensuring the delivery of dependable results crucial for legal, personal, and familial purposes.
The inclusion of DNA Paternity Testing within the GMI Labs' list of services aligns with their overarching goal of advancing healthcare through state-of-the-art diagnostics, research, and education. This milestone represents not only a significant achievement for the labs but also a valuable resource for individuals seeking reliable and comprehensive genetic testing services. As the GMI Labs continue their unwavering commitment to excellence in healthcare and research, this new capability reaffirms their pivotal role in advancing the frontiers of molecular diagnostics and genetic testing in Uganda, working closely with reputable institutions such as Makerere University Hospital and other top-notch health facilities.
MNCH e-Post Issue 121: Learning from Nsambya Hospital Human Milk Bank to inform national scale-up & save preterm babies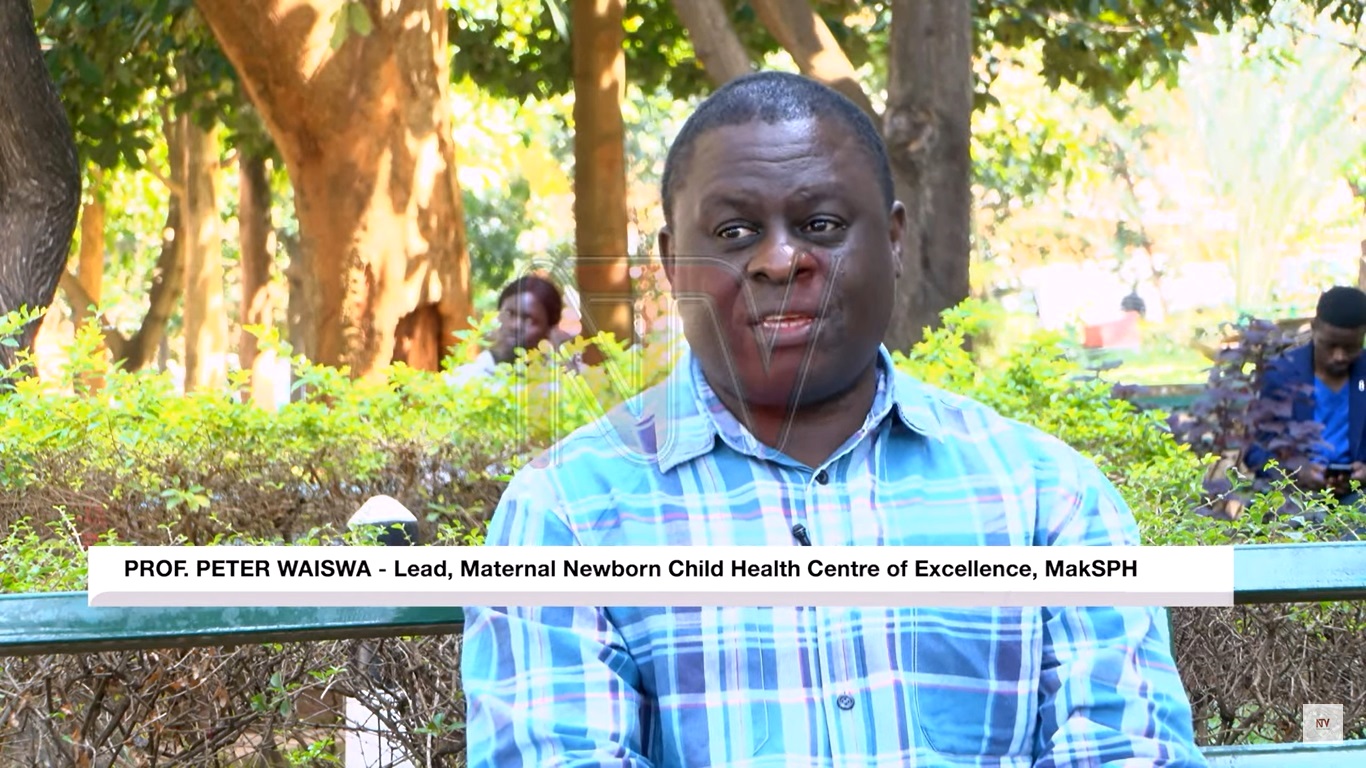 Welcome to this exclusive interview with Prof. Peter Waiswa, lead expert from the Makerere University Centre of Excellence for Maternal, Newborn, and Child Health. Dr. Victoria Nakibuuka from St. Francis Nsambya Hospital, and Dr. Jesca Nsungwa from Ministry of Health Uganda. In this video, they discuss a groundbreaking innovation in Uganda's healthcare landscape: the country's first-ever human milk bank at St. Francis Hospital Nsambya. This initiative represents a significant stride towards improving the survival rates of premature and vulnerable infants by ensuring access to essential breast milk, even when mothers are unable to produce enough. Watch Video
Click here to View the full MNCH e-Post Issue 121
METS Newsletter October 2023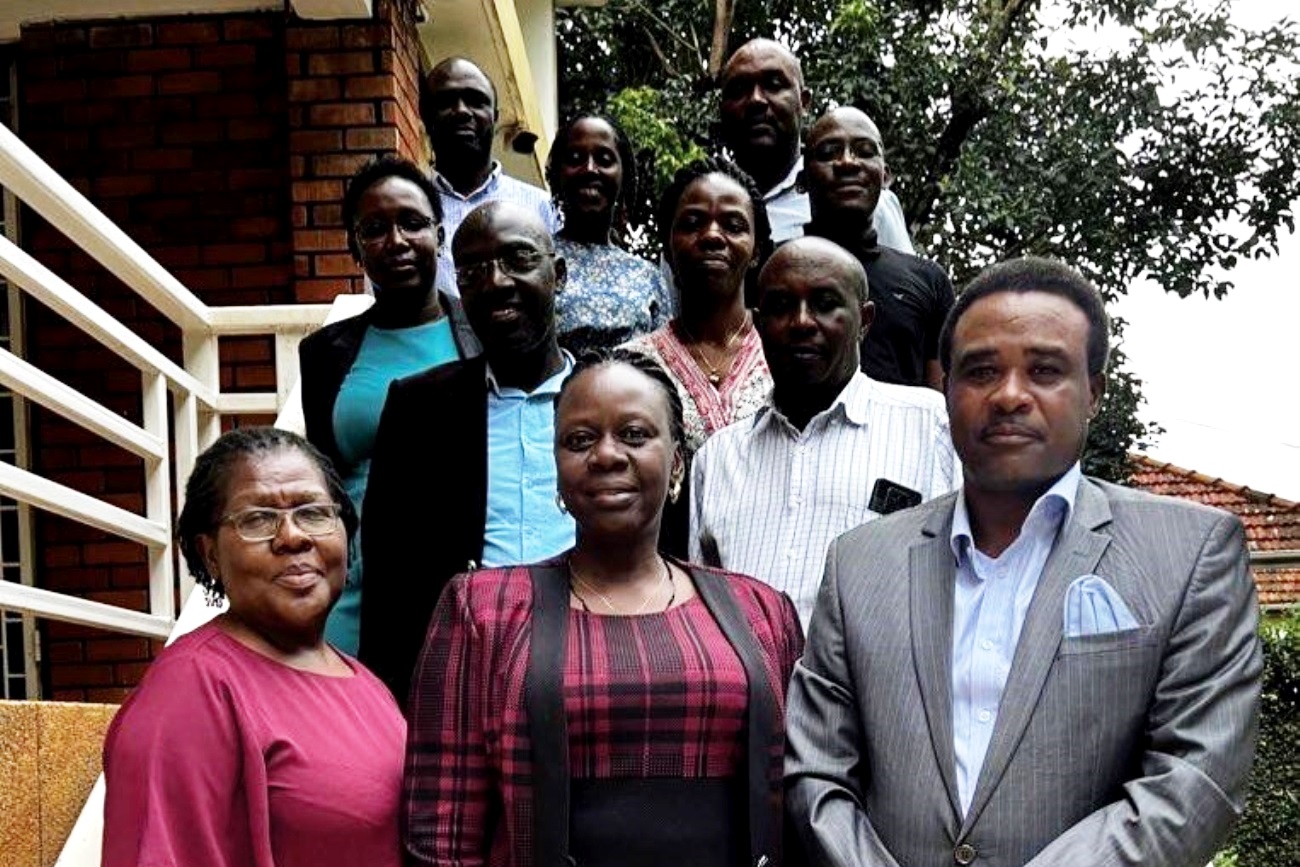 The Monitoring and Evaluation Technical Support (METS) Program is a 5-year CDC-supported collaboration of Makerere University School of Public Health (MakSPH), the University of California San Francisco (UCSF) and Health Information Systems Program (HISP Uganda).
Highlights of the METS October 2023 Newsletter
Strategies for Enhanced Disease Surveillance and Public Health Response in Uganda

The MoH Department of Integrated Epidemiology Surveillance & Public Health Emergencies (IES&PHE) Head, Commissioner Allan Muruta (Dr) visited METS to acquaint himself with the various surveillance activities supported by the Program.
Commissioner Muruta emphasized the need to build the capacity of districts and regions to conduct surveillance activities by training the relevant staff and establishing surveillance focal points at health facility levels.
He further emphasized the importance of linking laboratory data to the District Health Information System (DHIS2) and ensuring that different systems are interoperable.

Improving quality of data for HIV testing services (HTS) through regular assessments

MoH has been conducting Data Quality Assessments and Improvement (DQAI) activities to inform program planning, monitoring, and performance management. HIV testing services (HTS) inter was conducted in 16 regions, 81 districts, and 111 health facilities in partnership with 26 Implementing partners.
The HTS DQA has improved data management, infrastructure, and understanding of indicators. Specific staff assignment at each HTS entry point has proven effective, and use of the UgandaEMR system for reporting has yielded positive results.

Shaping Uganda's Healthcare Data Landscape

METS has maintained a strong collaboration with the Ministry of Health (MoH) providing invaluable technical support in developing various strategic guidelines for the country. These guidelines include the Uganda Health Information Exchange and Interoperability (HIE) Guidelines, the Uganda Health Data Protection and Confidentiality (HDPC) Guidelines, and the Uganda Health Data Sharing, Access, and Use Guidelines.

HIE and HDPC guidelines have received the endorsement of the Health Information, Innovation and Research (HIIRE) Technical Working Group (TWG), awaiting presentation to the senior management team at the MoH for final approval.

Empowering Health Professionals: PrEP Training in Hoima District

MakSPH-METS has taken a proactive stance in supporting Monitoring and Evaluation (M&E) for key populations through the development, management, and conducting trainings on the use of the PrEP tracker system across various agencies.
METS conducted a 5-day training on the KP/PrEP Tracker system in Hoima district. Moving forward, facility staff will be able to enter data on PrEP services into the system in a timely manner, analyze the data, and use it for program improvement.

Gallery

HIV testing services (HTS) Data Quality Assessments and Improvement DQAIs
Interagency cervical cancer on-site mentorships
Orientation in KP tracker-Soroti
TDY from CDC headquarters visit to METS
M&E orientation meetings for new Implementing Partners
Planning meeting for Cross Border Data Sharing-Busia