Making vaccines available & accessible to women & other marginalized livestock farmers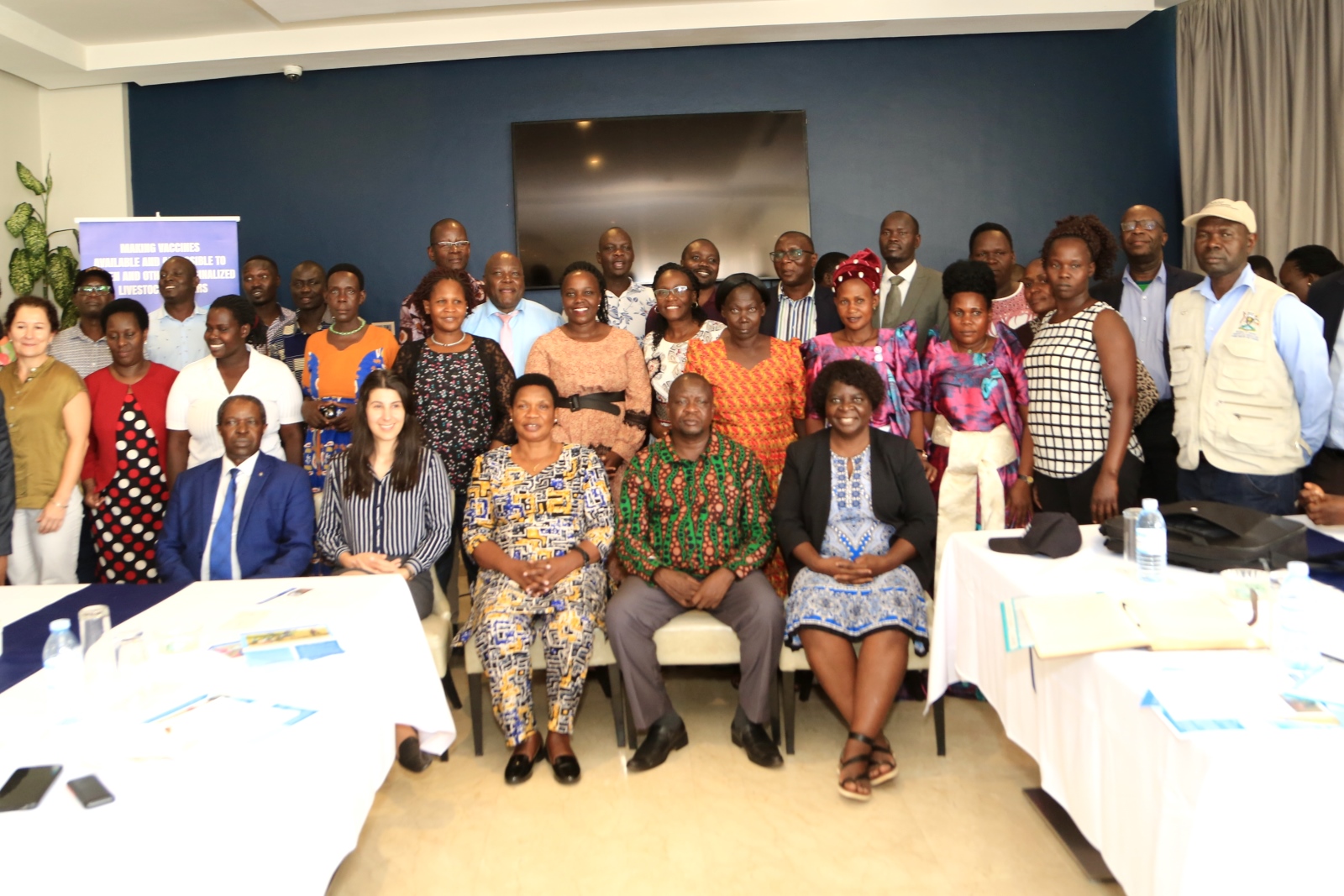 Women in livestock farming in Uganda have been empowered and trained on vaccines access and proper administration for both animals and poultry.  This was during a project dubbed the Livestock Vaccine Innovation Fund (LVIF) undertaken to address the barriers faced by women in livestock vaccine systems in Uganda and generating new evidence on how women can better benefit and participate in the vaccination systems.
The Livestock Vaccine Innovation Fund (LVIF) was funded by Canada International Development Research Centre (IDRC), Global Affairs Canada (GAC) and Bill and Melinda Gates Foundation (BMGF) to support the development of affordable livestock vaccines, targeting diseases that affect women and men who are livestock keepers. The project has been implemented through a set of research action based accomplishments including;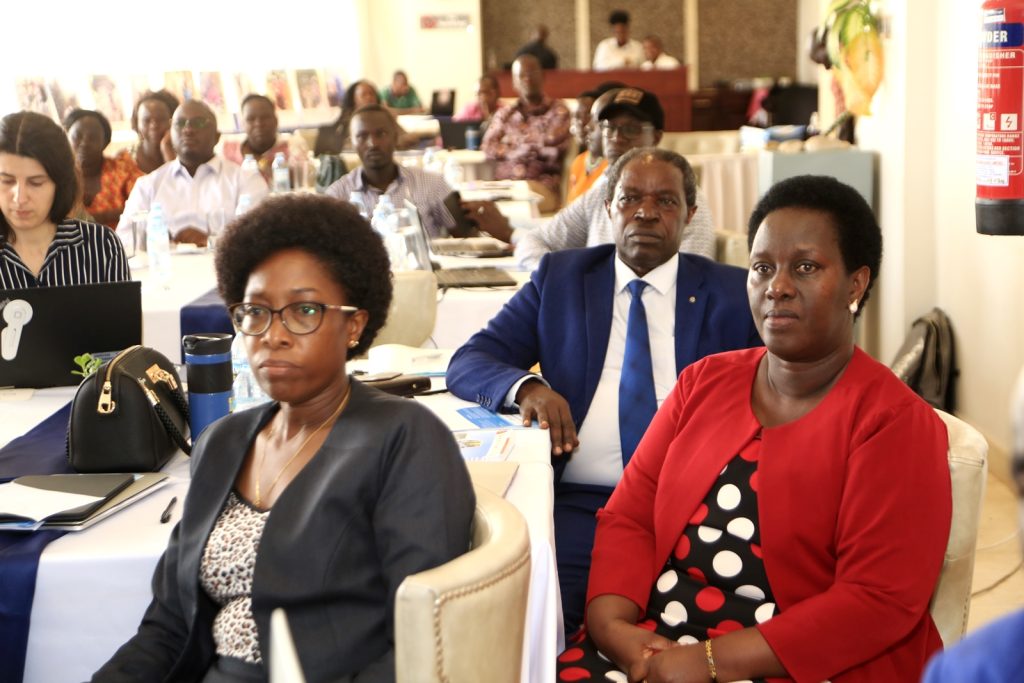 The SHeVax+ research (hearing Their Voices, Action Research to Support Women's Agency and Empowerment in Livestock Vaccine Distribution, delivery and Use is a partnership between the Cumming School of Veterinary Medicine at Tufts University and the Africa One Health University Network (AFROHUN) together with their implementing partners including Makerere University, University of Nairobi and University of Rwanda. Prof. William Bazeyo is the Chief Executive Officer (CEO) of AFROHUN. The project assessed the state of women's empowerment and gender parity on the vaccine value chain, identified key entry points among women smallholder farmers and entrepreneurs to contribute to and benefit from livestock vaccines thereby improving livestock production   and livelihoods. The project was implemented in Sembabule district in Uganda, Machakos County in Kenya, and Nayagatare district in Rwanda.
Advancing Women's Participation in Livestock Vaccine Value Chain Nepal, Senegal and Uganda research. Implemented by the University of Florida (UF) in collaboration with Makerere University, the project aimed at increasing women's use of pest des petits ruminants (PPR) vaccines for their small ruminants in Nepal, Senegal, and Uganda as well as Newcastle Disease vaccines for their poultry in Senegal.  Recognizing  the fact that there are multiple  factors  that prevent  women  from vaccinating  their animals, most often related to gender  and intersectional issues  such as class, ethnicity, disability  and geographic location, the project introduced the Gender Intersectional Transformative Approach (GITA) with the aim of working with women livestock owners, all levels of animal health workers and trainers with a transformative mind of opening up spaces to allow full participation in the livestock vaccination value chain. In Uganda, the project was implemented in Karamoja Sub region targeting selected sub counties in four districts of Abim, Amudat, Kotido and Moroto.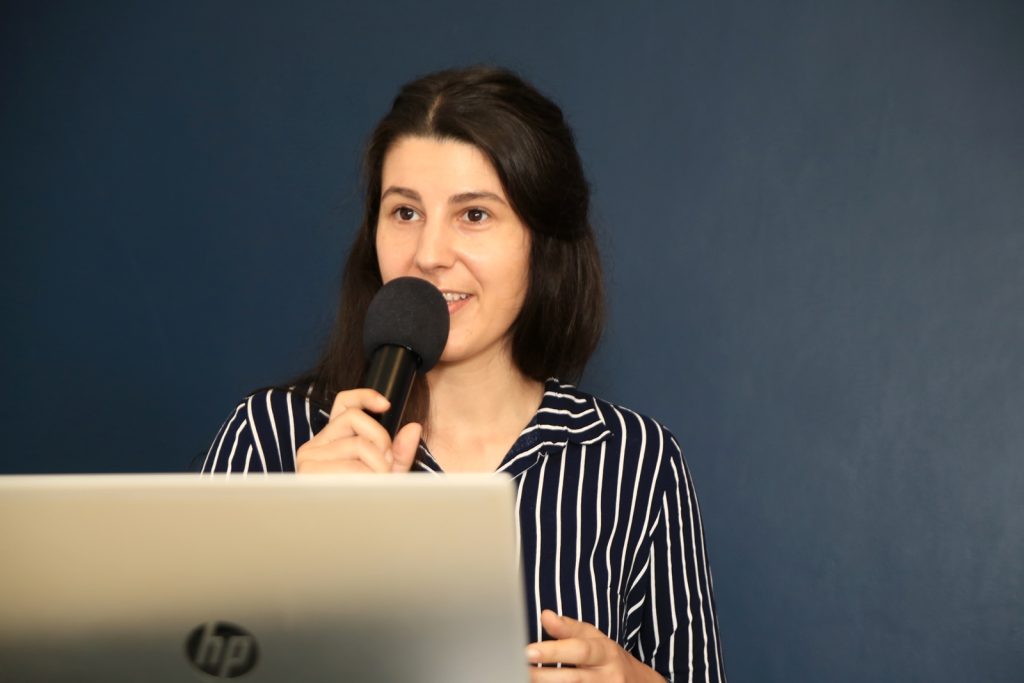 According to Dr. Evelyn Baraké, the Project Officer- IDRC, the Livestock Innovation Fund was initiated to accelerate the development of new vaccines against neglected livestock diseases, increase the efficacy, marketability and use of existing livestock vaccines and fostering effective partnerships between vaccine researchers and public and private sector actors. The project also focused on animal diseases posing the greatest risk to poor livestock keepers in Sub-Saharan Africa, South and Southeast Asia.
"Our program on Women empowerment and Livestock Vaccines has enhanced the mapping exercise on livestock vaccine value chains. Through this program, we have been able to identify barriers preventing women from accessing vaccines and sought out the effective interventions to increase the demand for vaccines and their use," she noted.
Dr. Evelyn Baraké also mentioned that IDRC has utilized the programme approach to define and measure changes in gender norms and empowerment hence fostering gender transformative impact.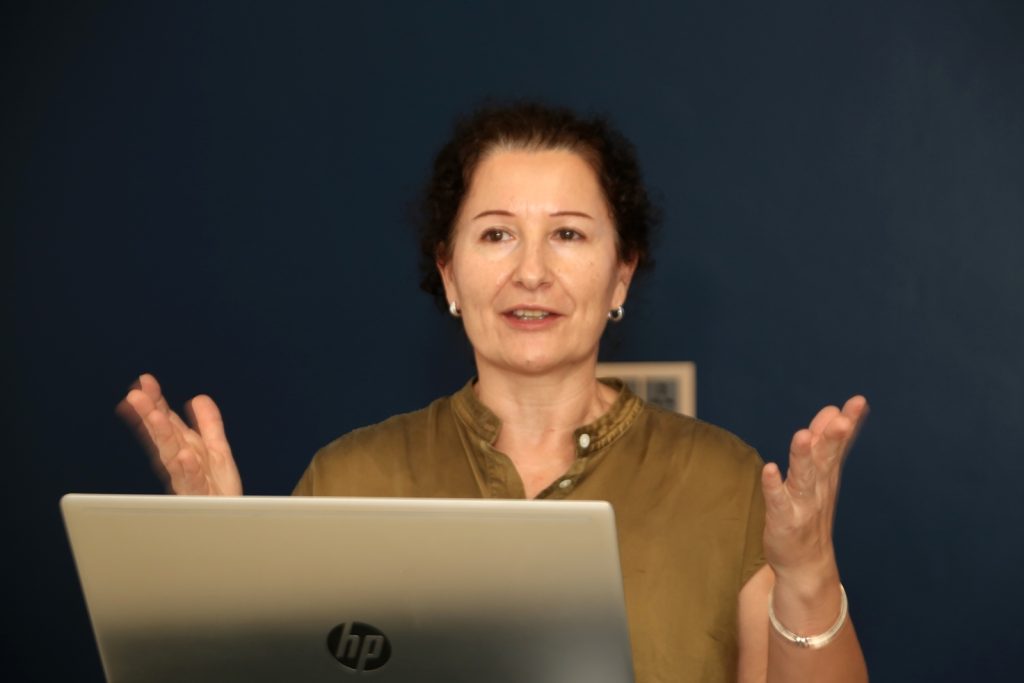 Majority of rural households in low developing countries are engaged in livestock rearing.  This activity is undertaken by both women and men in most cases who are predominantly agro-pastoral smallholders within mixed farming systems.  According to Dr. Nargiza Ludgate- the Co-Principal Investigator of the project; Advancing Women's participation in livestock vaccine value chain, gender and attitudes of animal health service providers can affect their veterinary practice and quality of care. Therefore, developing an understanding of how gender and perceptions can influence veterinary practice is essential to improve the reach and quality of service delivery.
In Uganda, women are often left out of agricultural extension services and technical support. This is because household power imbalances play a key role in animal health services.  In the livestock vaccine value chain, women and other marginalized groups such as minority ethnic groups, the elderly and persons living with dis-abilities have less access than men to key inputs such vaccines as well as limited ability to influence decision-making on vaccination and animal health within the households. In addition, women tend to miss out on veterinary services due to the deep- rooted social- cultural biases at household and community levels.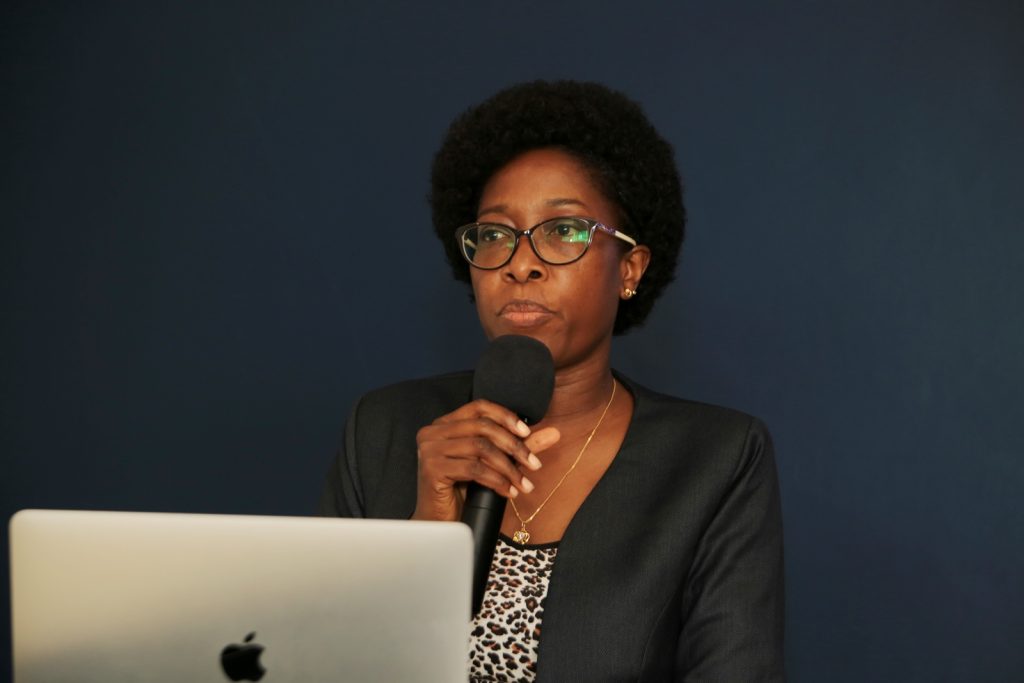 "The unvaccinated animals of women and other marginalized groups are at a higher risk of infection and can spread diseases easily to other livestock. This, consequently undermines community level and global diseases control interventions, such as eradication of peste des petis ruminants by 2030," noted Agnes Yawe, Head of Grants and Resource Mobilization/ Partnerships, AFROHUN.
Yawe also highlighted the bigger gender gap that has for long existed in the current veterinary curriculum in Uganda when she said, "this curriculum is set by the National Council of Higher Education (NCHE) and must meet the World Health Organization (WHO) for Animal Health standards for veterinarians or para- veterinarians.  However, the primary focus of the current curriculum is directed to scientific and technical knowledge or the "hard skills" with little or no space for soft "soft skills" such as gender responsive communication, empathic listening, effective communication and community engagement."
She further noted the need to integrate gender concepts in refresher courses and workshops for veterinarians   and other animal health service providers to enrich their understanding on how best to reach out to women and other marginalized groups.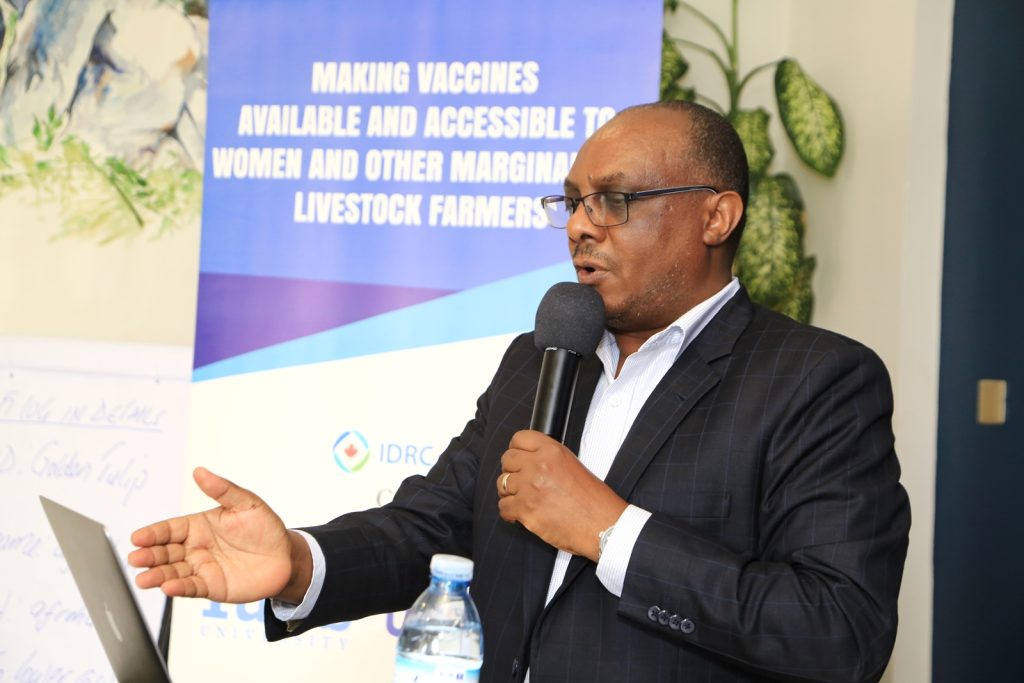 Prof. Anthony Mugisha, SheVax Country Lead and Co-Principal Investigator in Uganda highlighted the need to increase women's access to communication tools as a way of enhancing their access to information.
"Women's limited access to mobile phones and community networks that pass on information also means that they often miss out on the messages related to animal health campaigns. Additionally, those livestock keepers (women and men) who are poor, elderly or living with disabilities or belong to an ethnic group such as the Tepeth who live far away from the community centres on the slopes of Mount Moroto are always left out by veterinary extension agents," he said.
On Monday 5th March 2023, a multi-stakeholders meeting was convened at Golden Tulip in Kampala, Uganda to; –
Engage key stakeholders in the livestock vaccine value chain
Showcase promising approaches for gender responsive and inclusive livestock vaccine value chain
Disseminate research findings and policy recommendations with key stakeholders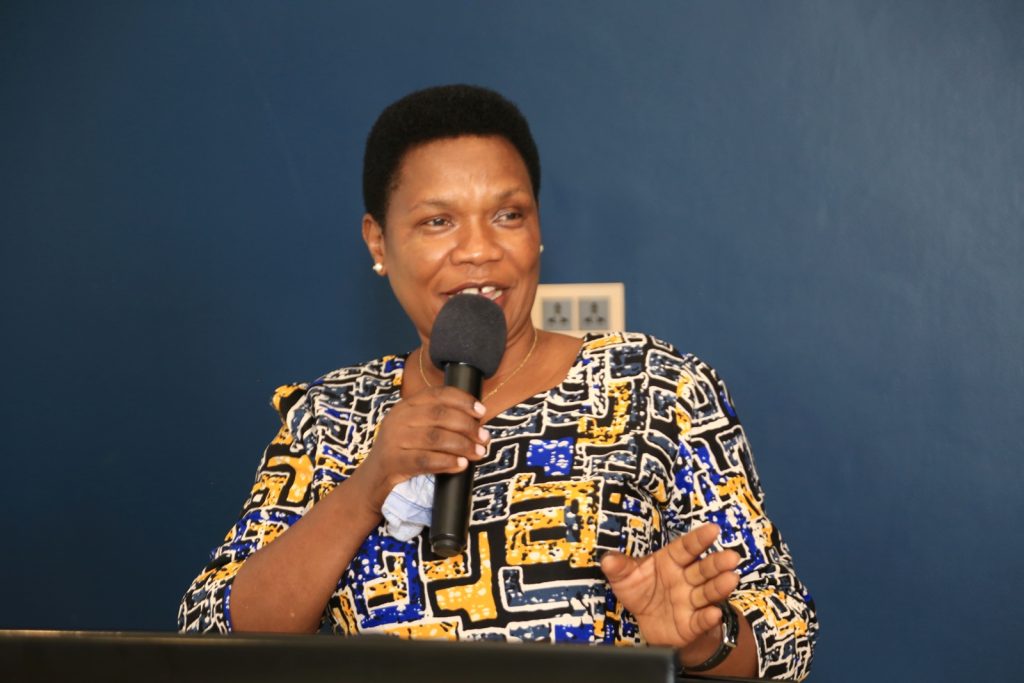 The meeting was officially graced by Hon. Janet Akech Okori-moe, Woman Member of Parliament of Abim district and the Chairperson Agriculture committee of Parliament of Uganda and attended by livestock farmers, policy Makers, research and scientists and media.
Speaking at the meeting, Hon. Janet Akech Okori-Moe said that small ruminants such as goats, sheep and poultry form a bigger part of livelihood enterprise and provide key benefits to most smallholder farmers especially women in the developing countries including Uganda. She also noted that whereas this is so, the animal value chain right from production up to the end point of selling the product quite often leaves out women and other vulnerable groups.
"It is estimated globally that approximately 262 million people at the worst poor keep livestock for food security and income generation and women represent two thirds of this total population. Women being smallholder farmers, face serious challenges and therefore the need to support them, build their confidence in a patriarchal society and allow their participation in matters that affect them through equipping them with information and mindset change training sessions," she noted.
"Available record also shows that women have poor access to vaccines for the few livestock they manage. They are believed to be good animal care takers compared to their male counter parts hence strategies are needed to ensure that women's ability to participate and benefit from the vaccine value chains is realized," she added.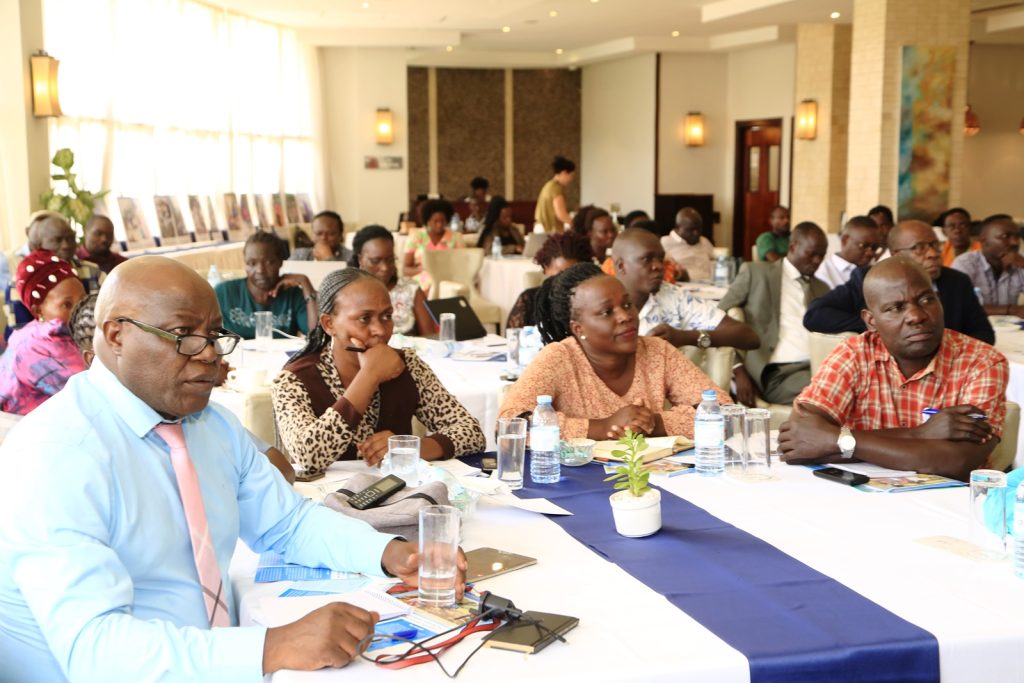 With reference to the existing village health teams, Hon. Janet Akech Okori-Moe called for the consideration for formation of the village animal health teams to attend to challenges affecting livestock farmers in Uganda. She as well urged policymakers to enhance their actions and discussions that support the need to address animal health challenges in Uganda.
Highlighting government support towards livestock farming in Uganda, Hon. Akech Okori-Moe informed participants of the recently launched government Scientific Vaccine Trials that are currently being tested in five centres in Uganda including two prison farms. She acknowledged the tremendous work done by experts from Makerere University, School of Veterinary Medicine at Tufts University, the University of Florida (UF), and the Africa One Health University Network (AFROHUN) through research to empower more women in livestock farming.
In the same spirit, the Honourable Member of Parliament thanked Canada International Development Research Centre (IDRC), Global Affairs Canada (GAC) and Bill and Melinda Gates Foundation (BMGF) for supporting programmmes tailored at addressing dilemmas surrounding animal health in Uganda.
"Thank you for building confidence in women. With your support, their voices are being heard, their actions are being felt, their participation is being noticed in animal health promotion and I pray that this research is replicated with resources and time allowing to other equally deserving areas," she said.
The project success stories
According to Dr. Hellen Amuguni, the Principal Investigator of Shevax project, Dr. Hellen Amuguni, the project was able to;-
Train 24 Animal Health Service Providers and well quipped to serve 140,000 households.
Over 1500 people have received animal health training.
1,200 Vaxxer calendars have been disseminated.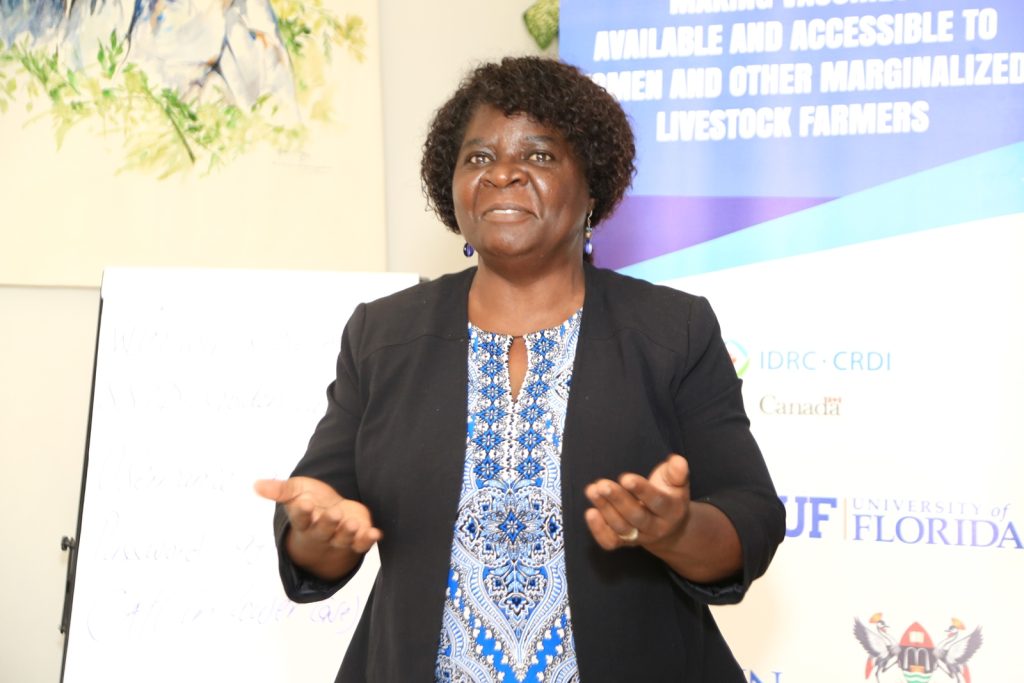 She acknowledged the projects efforts to equip farmers with solar powered fridges, vaccine kits and trainings on how and when to access and administer the vaccines to animals and poultry.
Three policy briefs on making vaccines available and accessible to women and marginalized livestock farmers; Gender-responsive and inclusive veterinary extension for health animals, reduced poverty and empowered women; and Gender and social inclusion training for veterinary animal health services providers were developed and shared to key stakeholders.
The project also facilitated the development of IEC materials in form of posters and comic books written and translated in the local languages of the communities that were engaged during the project implementation process.
Women were also trained in basic skills in photography as a way of expressing themselves, tell their stories and enhancing their voices on livestock farming. In seeking to transform the veterinary extension services to become more gender aware, responsive and inclusive, the team recommended the following:
Putting gender-inclusive livestock policies into practice through actual procedures or processes to improve vaccination programs
Fostering collaborations between animal health technical providers and community development service providers to reach stakeholders who are left behind
Gender responsiveness of service provision should be an integral part of animal health technical trainings
Including women along the animal and poultry Vaccine Value Chain (VVC) improves the efficacy and efficiency of vaccination programs by reaching underserved smallholders
Government and private Animal Health Service Providers (AHSPs) need to recognize that socio-cultural issues at household and community level prevent women and other marginalized small holders from using and engaging as providers of livestock vaccine services
Public- private collaboration within the livestock vaccine value chain needs committed leadership from government agencies and relevant departments
Investing in integrating gender knowledge and communication skills into training and curriculum for veterinarians and animal service providers
Encouraging women and marginalized groups to become animal health service providers
Ensuring that Community Animal Health Workers (CAHWs) trainings follow a competence- based learning framework, enriched with gender and soft skills modules and offered as refresher courses
Strengthening women, the poor, elderly and persons living with disabilities livestock keepers' access to critical animal health welfare services, such as veterinary care, drugs and information and technology
Investing in gender transformative approaches in veterinary extension training
Sensitizing community leaders, CAHWs and other key community stakeholders
Stakeholders to take on Electronic Rabies Surveillance using a One Health Approach in the control of Rabies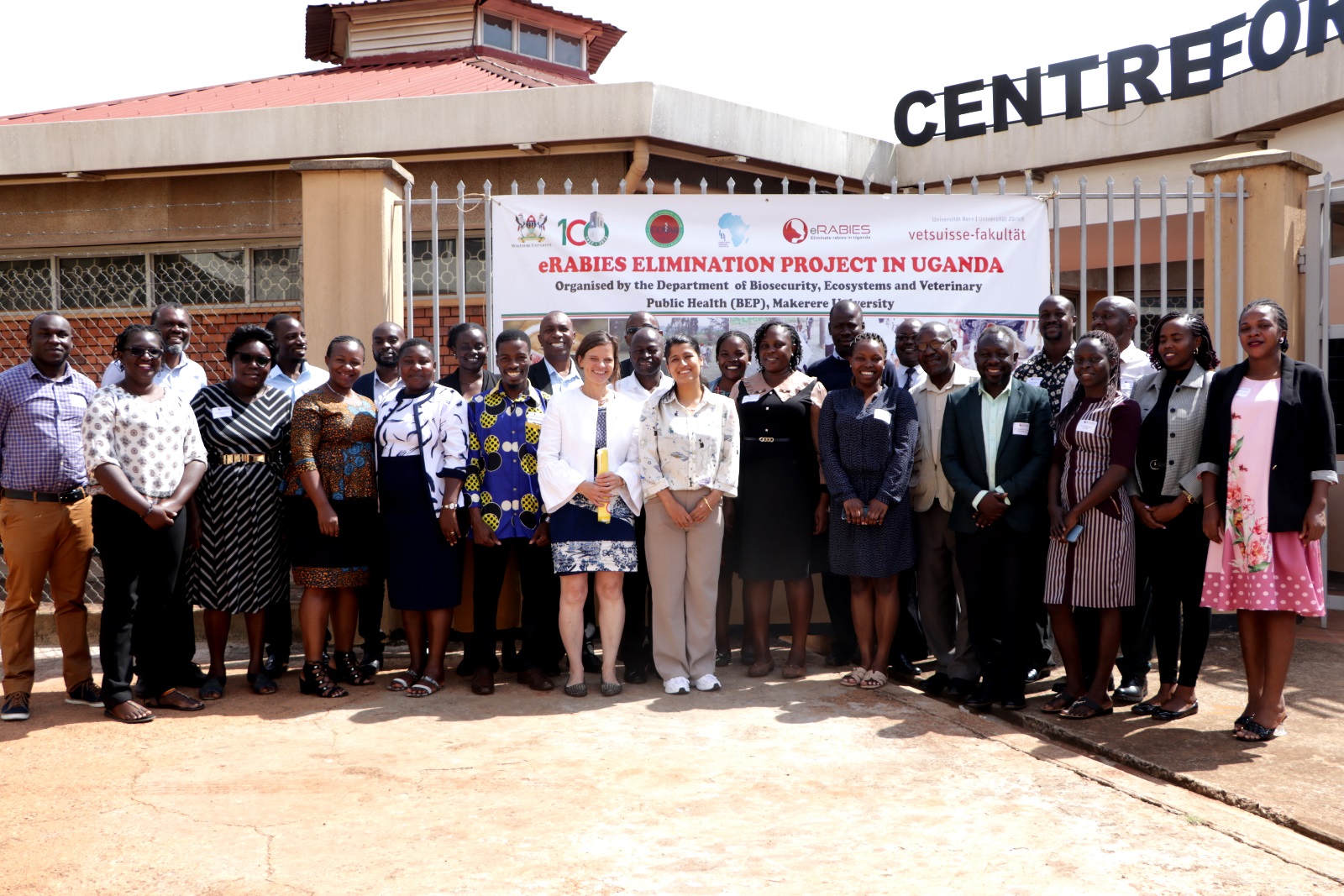 Stakeholders in the Rabies Elimination project in Uganda (eRabies) have intensified efforts aimed at the use of electronic Rabies Surveillance using a One Health approach in the efforts towards elimination of rabies in Uganda.
A two-day workshop was convened at the College of Veterinary Medicine, Animal Resources and Biosecurity (CoVAB), Makerere University from 28th-29th August 2023, during which the stakeholders deliberated on a number of proposals for the best applicable surveillance tools to address One Health concerns in the effort towards the elimination of Rabies.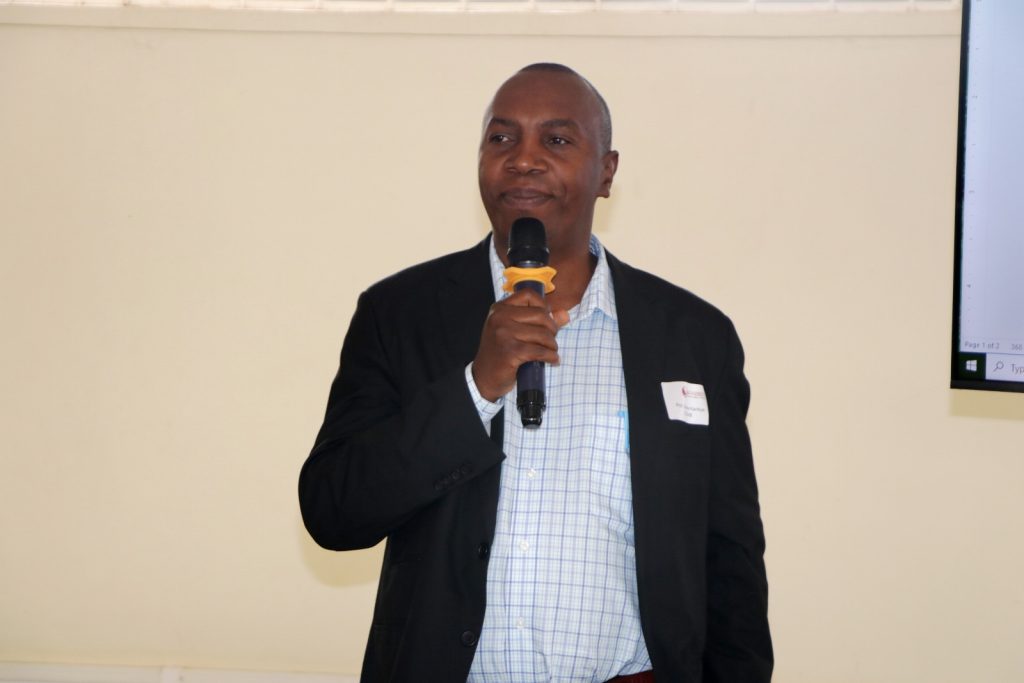 'The purpose of the meeting is to hear from various actors and see what works for us, to enable us collect information and have it shared in a sustained way with One Health as a key component' said Prof. Clovice Kankya, the Head, Department of Biosecurity, Ecosystems and Veterinary Public Health at CoVAB, at the start of the meeting held in the Centre for Biosecurity and Global Health.
Kankya noted that with one year of implementation to date, the eRabies project was progressing well drawing a lot of support from the implementing local Governments of Kyegegwa, Soroti and Kampala Capital City Authority that spearhead the community engagements and other related activities. He said the graduate fellows from the Ministry of Health and Ministry of Agriculture, Animal Industry and Fisheries supported by the project were also on schedule.
He said Rabies is a global challenge being a zoonotic disease affecting the entire world more so here in Africa where there is close interaction between the wild animals and the human population. The Uganda Wildlife Authority, he said, was brought on board specifically Queen Elizabeth National Park to address some of the challenges affecting people drawing from the wild animals.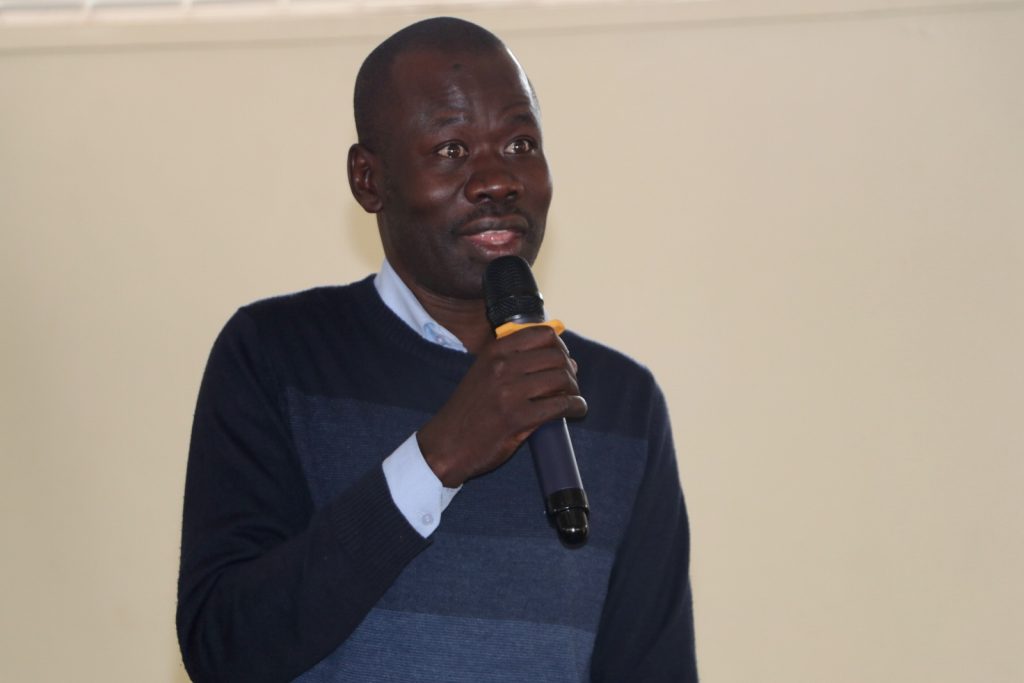 The Deputy Principal CoVAB, Prof. James Acai Okwee, in his opening remarks noted through the eRabies project, Makerere University and the host CoVAB were consolidating efforts towards the control of rabies in Uganda. 'In as much as Rabies is a killer 100%, it is also preventable 100%' observed Prof. Acai, adding that Makerere University and CoVAB specifically have been involved in such efforts through filed activities, vaccinations and animal welfare programs aimed at the control of rabies.  He said through research, such efforts were to be intensified from a scientifically informed point of view.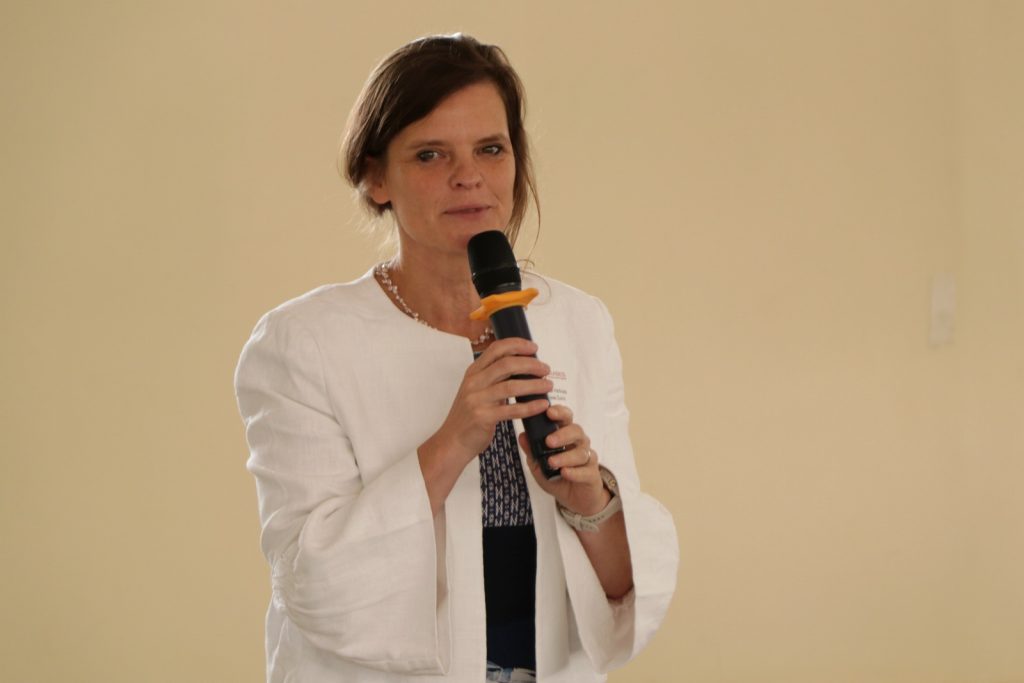 Prof. Sonja Hartnack, from the Vetsuisse Faculty, University of Zurich, one of the partners gave an overview of the project.  She said the four-year project has seven different work packages while emphasizing that presently, the stakeholders were addressing work package one, that entails Surveillance systems and integrated bite case management.  She noted that the communities were crucial in the rabies control efforts and specifically in identifying the barriers for rabies control through research interventions and the development of educational materials for awareness creation.
She made reference to the World organization for Animal Health (WOAH) recommended practices that points out that dog owners are clearly identified as one way through which the barriers to dog vaccination can be addressed in the communities and emphasized responsible dog ownership.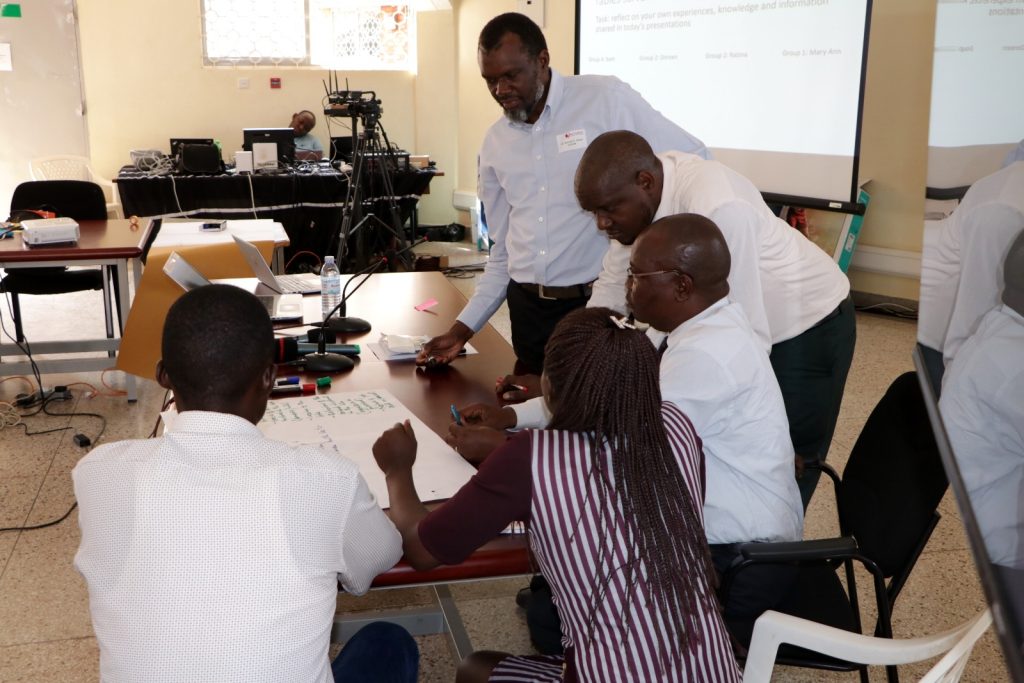 She said it was important to assess which vaccinations approaches are most successful in terms of vaccination coverage, whether there were static points vaccinations, or linked to institutions like Schools or other Veterinary activities or even human health related activities. She said through quantitative and qualitative research, the eRabies project was set to establish what works.  She also pointed out the need to increase the laboratory capacity at regional levels as well as taking on rapid tests in the field.
Prof. Sonja Hartnack said the deliberations in the meeting were to inform the efforts towards having an integrated bite case management (IBCM) system by looking at different systems, picking out key data elements, reviewing the challenges of the existing processes for a proper One Health approach.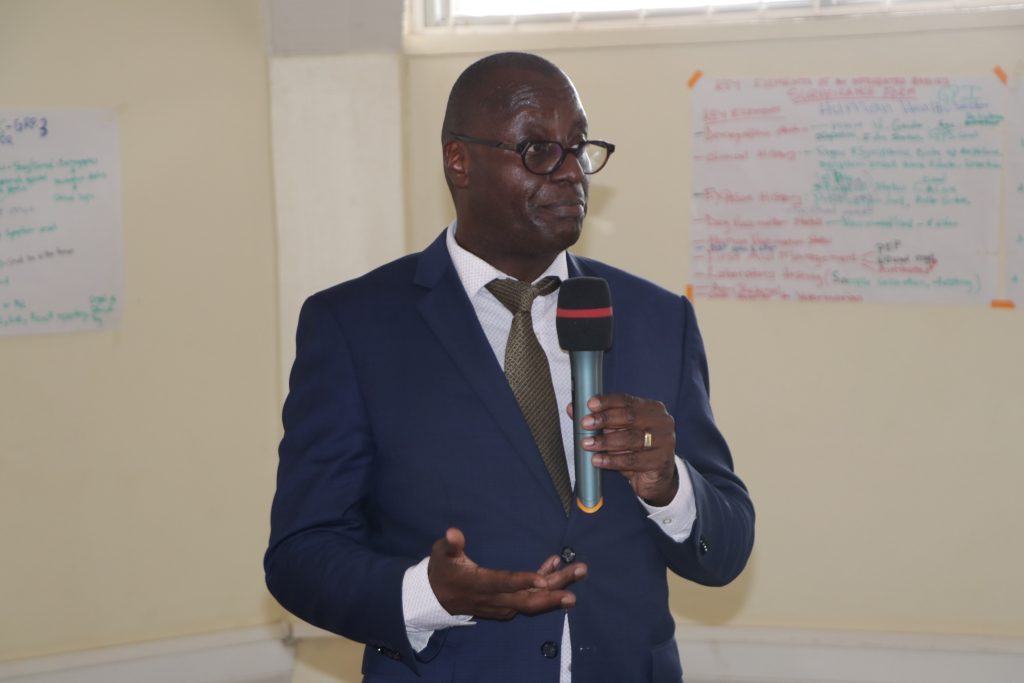 Dr.  Andrew Kambugu, Director, Infectious Disease Institute (IDI) one of the key partners in the eRabies project extended appreciation to the Swiss Government and the Swiss National Science Foundation (SNSF) for the grant that is supporting the implementation of the activities.  He referred to COVID-19, a Zoonotic disease that affected many people as having come from the contact between animals and humans.  He said the model that would come out of the meeting was to be relevant to many.  He emphasized the need for increased collaboration between different agencies in Africa, where he noted that many were working in silos.  He affirmed that IDI was to give all relevant support needed in the eRabies project.
The deliberations in the workshop shared experiences from varied stakeholders that included the Infectious Diseases Institute experiences of Rabies Surveillance in West Nile region, the respective implementing Local Governments, Ministry of Health and Ministry of Agriculture Animal Industry and Fisheries.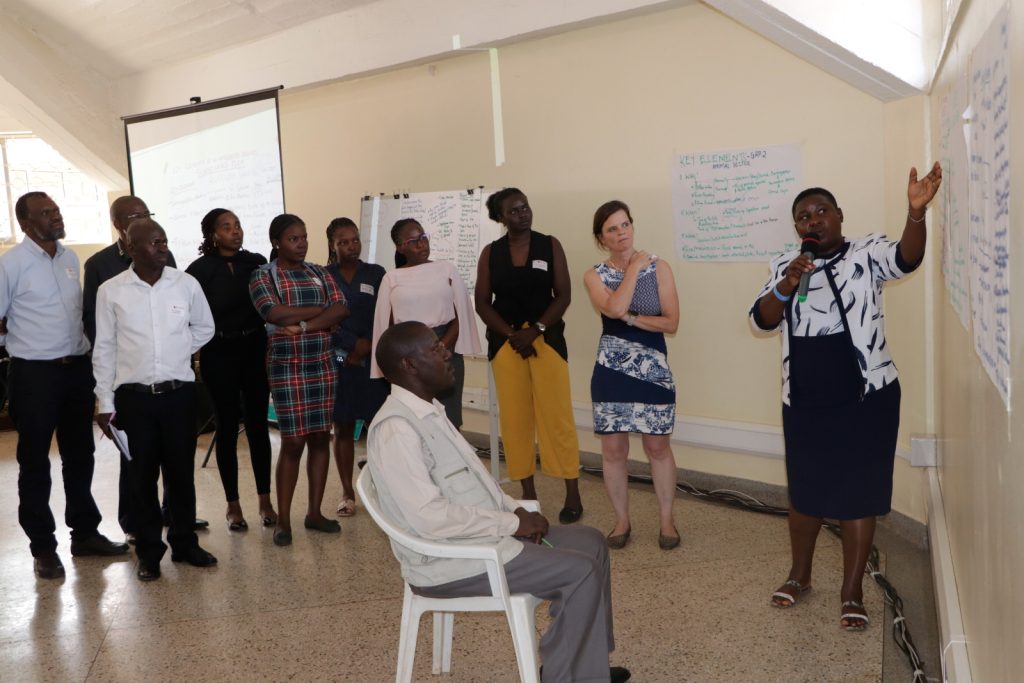 Participants identified some of the challenges experienced in timely dog bites reporting that need to be addressed in the surveillance.  They included late reporting by the victims, failure to capture data from the private Veterinary Medicine practitioners that handle a number of cases in the communities, omission of the wildlife Veterinarians in the reporting system and the little interaction between the Human Health practitioners and the Veterinarians, coupled with the limited data sharing avenues.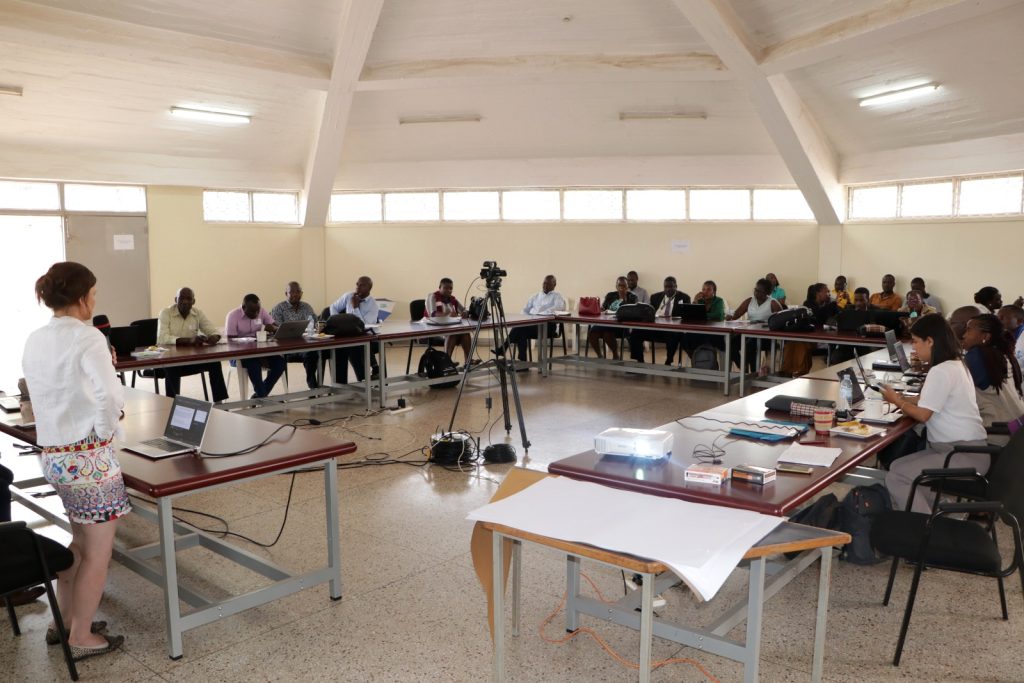 The eRabies project is implemented by Makerere University College of Veterinary Medicine, Animal Resources and Biosecurity (CoVAB), Infectious Diseases Institute (IDI) in collaboration with the Vetsuisse Faculties, Universities of Bern and Zurich from Switzerland. It is contributing to efforts towards elimination of Rabies by 2030.
UK-based Centre for Environment, Fisheries & Aquaculture Science (Cefas) seeks collaboration with CoVAB in Aquatic Animal Health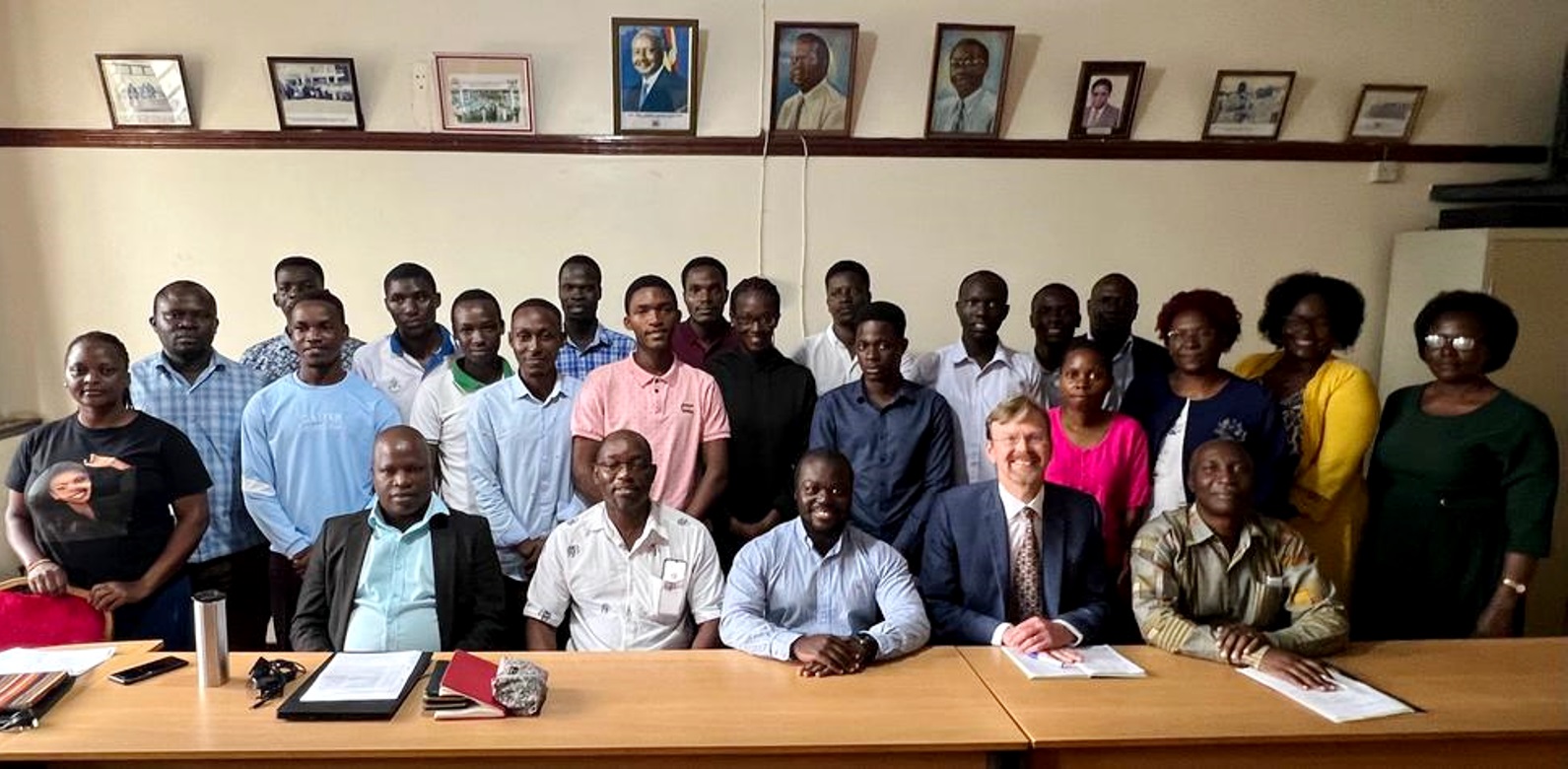 The College of Veterinary Medicine, Animal Resources and Biosecurity on 8th August 2023, hosted a team from the Centre for Environment, Fisheries and Aquaculture Science, an executive agency for the UK Government's Department for Environment, Food and Rural Affairs.
Dr. Richard Paley and Mr. Andrew Wokorac Joseph of the Environment and Animal Health group were in the College courtesy of Dr. John Walakira from the National Agricultural Research Organization (NARO). Their visit is aimed at forging collaboration and support diagnostic and research activities pertaining to aquatic animal health.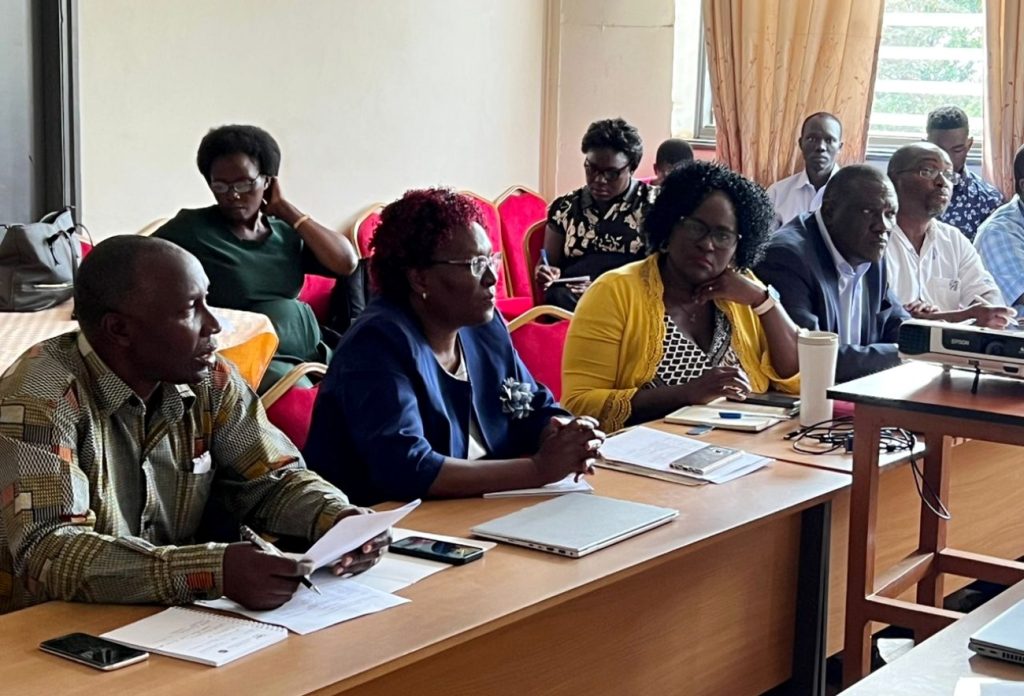 The team was welcome to the College by the Principal, Prof. Frank Nobert Mwiine, represented by the Dean, School of Veterinary Medicine and Animal Resources, Prof. Robert Tweyongyere. While extending appreciation for the upcoming collaboration, the Principal noted that Uganda is one of the main producers of fisheries products in Sub-Saharan Africa and it is the second largest foreign exchange earner for Uganda. He said the interventions in the collaboration were pertinent given the declining production that is also negatively affecting national and household income and food security which is being addressed by the Government of Uganda through promotion of aquaculture.
Prof. Mwiine highlighted some of the challenges affecting aquaculture that include lack of quality feed and seed as well as technical expertise. He said although fish diseases are yet to be considered a major challenge, with the advances in aquaculture, there is bound to be frequent disease outbreaks. He said anti-microbial resistance and drug residues were inevitable because in the process of managing fish disease, antibiotics are administered. Further he pointed out the limited knowledge and skills in fish health management which falls in the docket of veterinaries but few are well equipped with the requisite skills and knowledge.
He made reference to Makerere University's vision of innovative teaching, learning and services responsive to national and global needs, and the strategic direction of enhancing and strengthening partnerships with industry, the community through multiple collaborations with universities and other research institutions regionally and globally.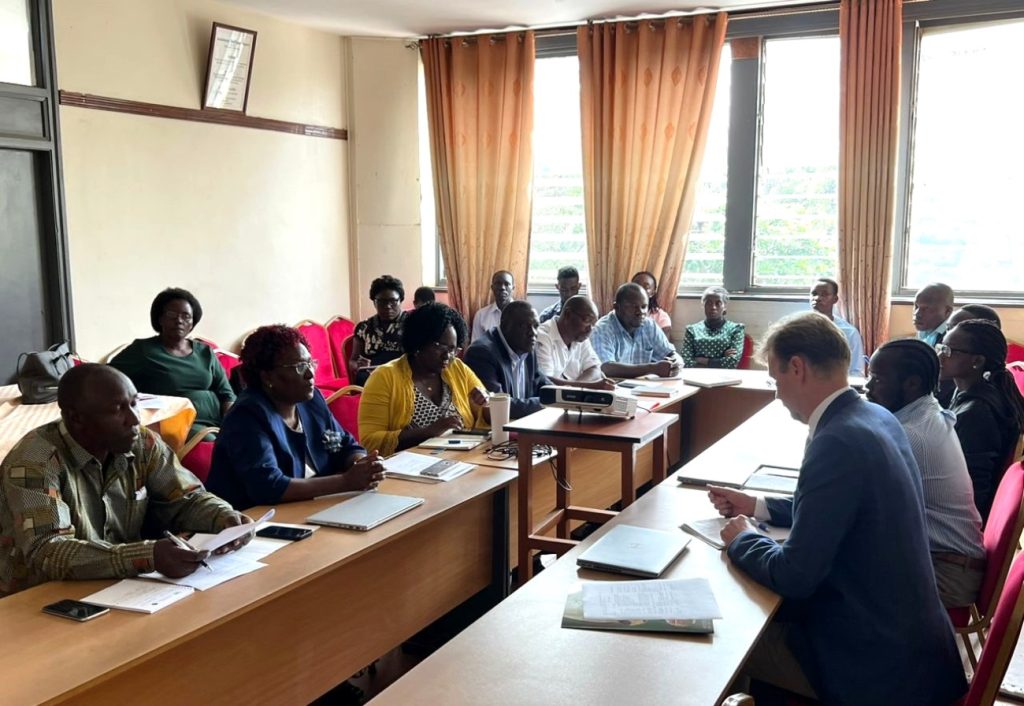 The Principal informed the team that Makerere University offers comprehensive training programs in aquaculture, fisheries production and aquatic animal health at CoVAB and the College of Natural Sciences (CoNAS). He said at CoVAB, research in aquatic animal health has expanded to cover core areas of biosecurity and ecosystem health following the one health approach. He emphasized the need for increased collaborative ties and networks with the private sector, research institutions, universities and technical agencies, working closely with the fish farmers.
He explained that at CoVAB, the two Schools synergistically offer training across the graduate and undergraduate programs. He highlighted some of the fisheries/aquaculture research projects ongoing that include Safe Fish that is investigating phages as alternatives to antibiotic use in fish management; Novel Feeds, that is developing a feed formulation for fish larvae; Bioconversion of Industrial waste products in Nile perch , Artificial Intelligence system to balance water quality and feed; Capacity Building in aquatic animal health and environmental health as well as probiotics for use on Tilapia and Nile Perch farms.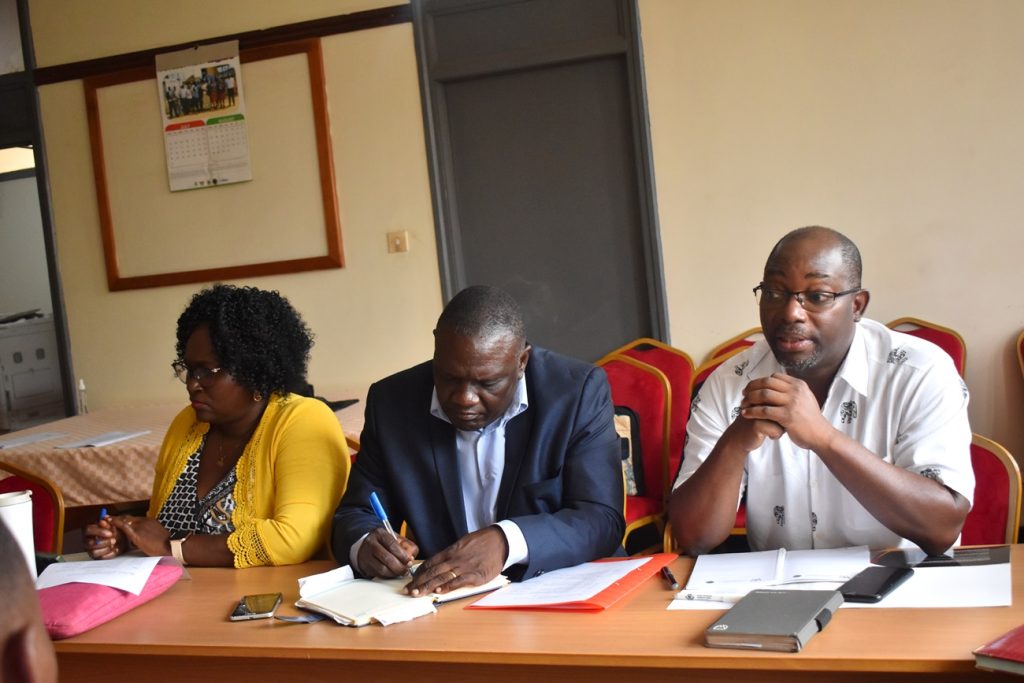 Dr. John Walakira from the National Agricultural Research Organization (NARO) noted that there was potential for a long-term relationship between CoVAB and NARO and urged the college to identify gaps that need to be filled in future in the aquaculture industry. He said the team was in the college to establish what it can do in the industry, noting that issues of diseases are recurrent and a preserve of the veterinarians. He noted that aquaculture animal health was growing very fast with over 2.5 billion fingerlings in the region and in the process, diseases are on the increase.
He said the team from Cefas was in the college to establish what was on ground for example the graduate courses as well as training for the practitioners in the industry. He said Africa has been without aquaculture related diseases but now they are getting reported and veterinarians called to take up the challenge. Because of the rich resources in Uganda, it's time to train practitioners, he said, and that Makerere University especially CoVAB is a focal point especially in dealing with such diseases.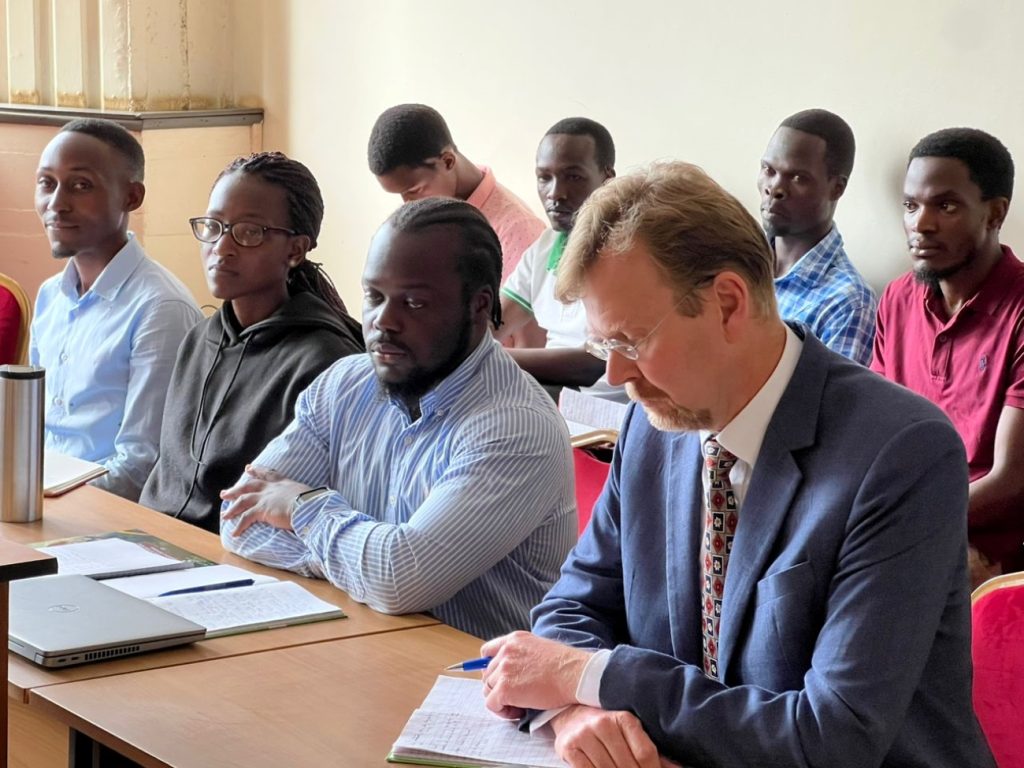 Dr. Richard Paley from the Centre for Environment, Fisheries and Aquatic Science (Cefas) while briefing the meeting said Cefas is an International Centre of Excellence involved in the maintenance of the health of wild and farmed seafood to minimize loss and maximize food security. He said as a world leader in marine science and technology, Cefas collects, manages and interprets data on the aquatic environment, biodiversity and fisheries. He their Weymouth lab has over 1100 scientists dedicated to aquatic health bringing together all the necessary disciplines that among many include disease inspection, diagnosis, research and development, microbiology, virology and many more.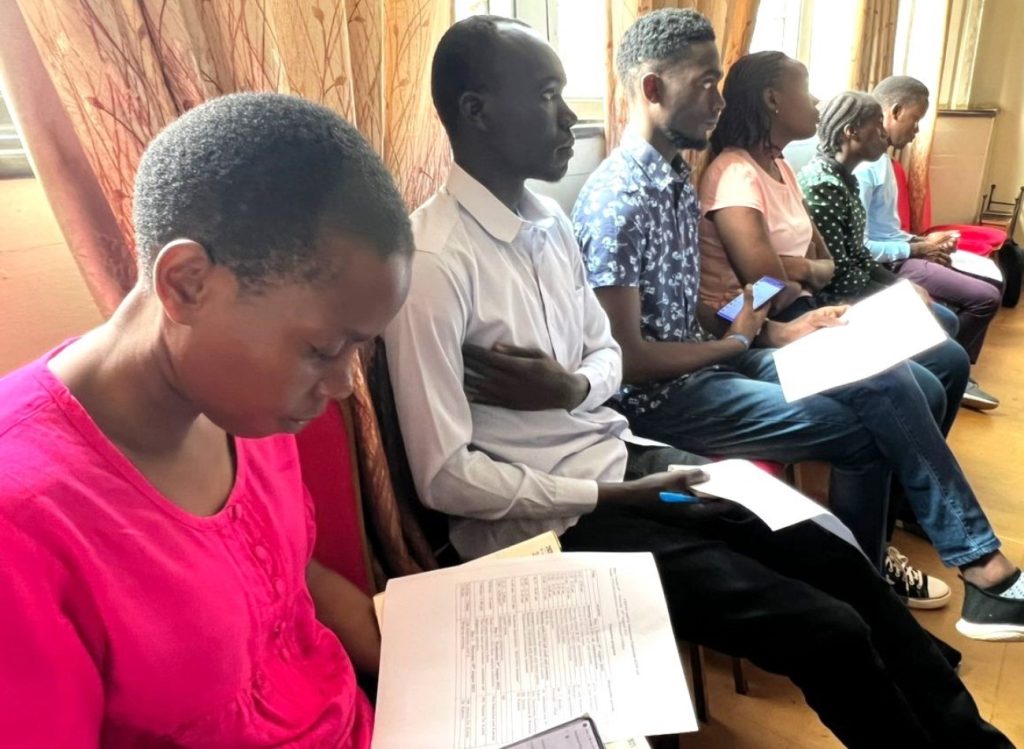 The World Organisation for Animal Health (WOAH) designated Cefas as the WOAH Collaborating Centre for Emerging Aquatic Animal Diseases. He said their aim is to function as a global resource for health and disease research, diagnostics, pathogen detection and description, and knowledge sharing associated with aquatic animals. The meeting was attended among others by the Assoc. Prof. Jesca Nakavuma who is also undertaking research in Safe Fish that is investigating phages as alternatives to antibiotic use in fish management, as well as Veterinary medicine students.
COVAB capacity building engagement on Human Capital Development in Science, Technology, and Innovation Industrialization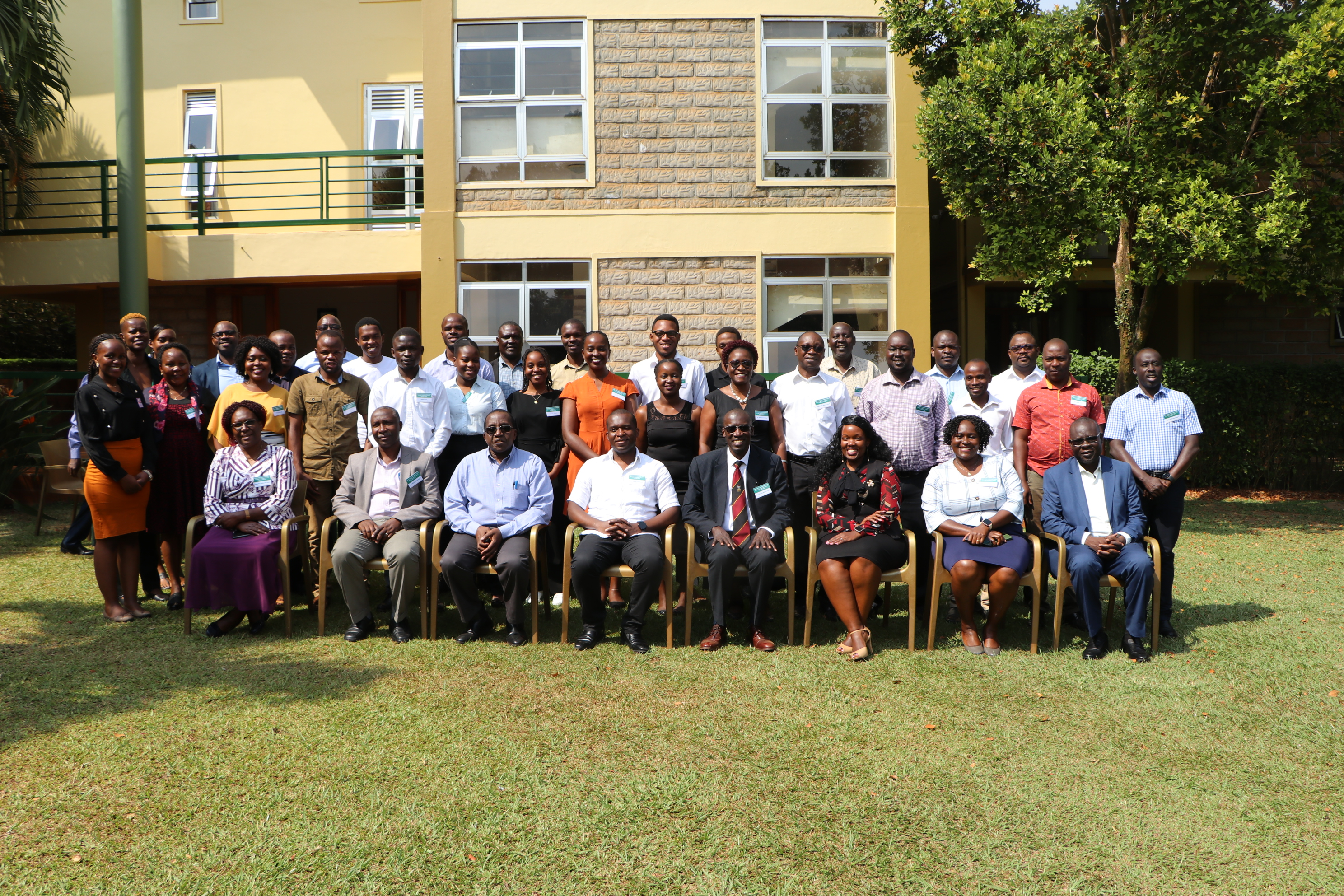 The College of Veterinary Medicine, Animal Resources and Bio-security (COVAB) Human Capital Development Project held a five-day capacity building training at Esella Hotel, Kira to equip the project's staff and protégé with knowledge and skills in product value chain industrialization.
During the workshop which ran from 24th to 28th July 2023 staff and Protégé were imparted with knowledge on commercialization of an innovative product, strategic financial management, strategic planning and management, business planning, policy formulation and management.
At the opening ceremony, the Superintendent of Industrial Value Chains Development, Science, Technology, and Innovation (STI)- Office of the President, Dr. Cosmas Mwikirize pointed out that people were the most important in the process of development.
"In the development tree, people are the most important ingredient to development. No country can be better than the quality of its human resource," said Dr. Mwikirize, adding that the mentorship model is important given that it gives opportunity to people to develop technologies, and hence no need to look for jobs."
He further encouraged participants to embrace Science, Technology, and Innovation because of its big contribution to national GDP. "STI is the way out, and if you want a good place to invest your money, look at your students who have good ideas and start pulling resources. Invest in your people's ideas and you will not go wrong," said Dr. Mwikirize.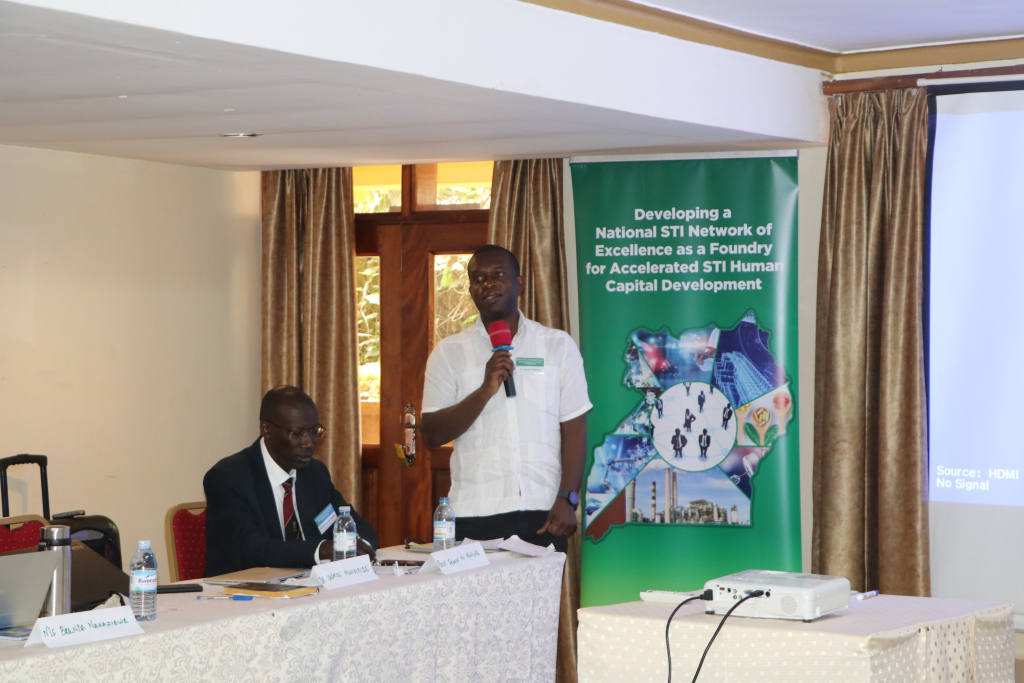 The protégés who participated in the workshop were all spread under STI Value Chain Economies which include the engineering economy, mobility, beauty and apparel, the digital economy, Agro security and the pathogenic economy.
In his welcome remarks, the Principal for the College of Veterinary Medicine, Animal Resources and Biosecurity, Prof. Frank Norbert Mwiine appreciated government support towards research and mentorship initiatives. "We thank the Government of Uganda for the support towards research and innovation through funding several projects, and for equipping the University with resources and laboratories for quality research," said Prof. Mwiine.
Prof. Mwiine further emphasized the benefits of research, stating that nations need research to evolve. Further, he emphasized that research and innovation is the way through whcih the University gives back to society.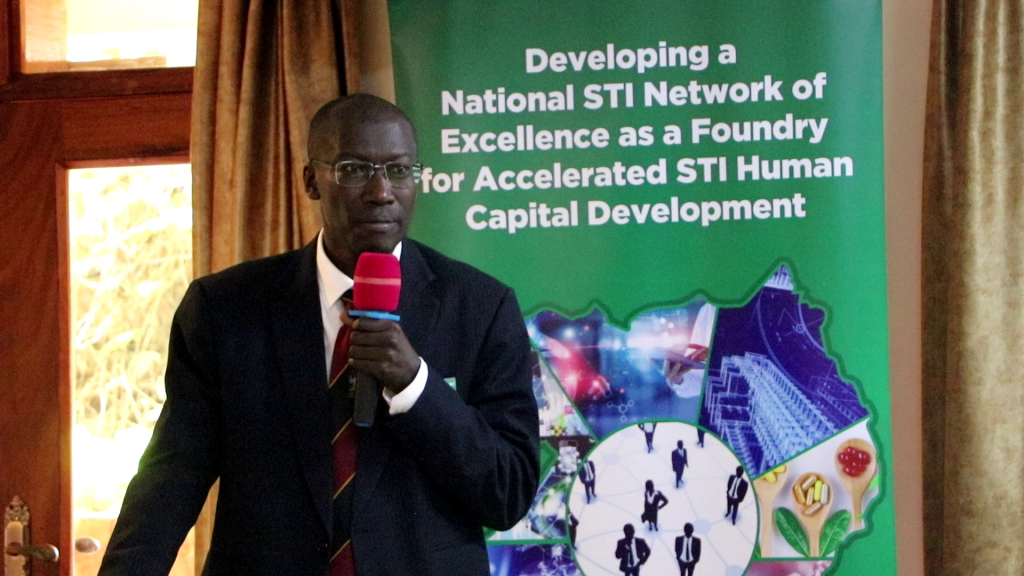 The Human Capital Development Project is championed by Dr. Claire Mack Mugasa, who is the Principal Investigator of this initiative. Dr. Mugasa highlighted the need for equipping scientists, researchers and innovators with specialized techniques which is a critical aspect in national development and industrialization.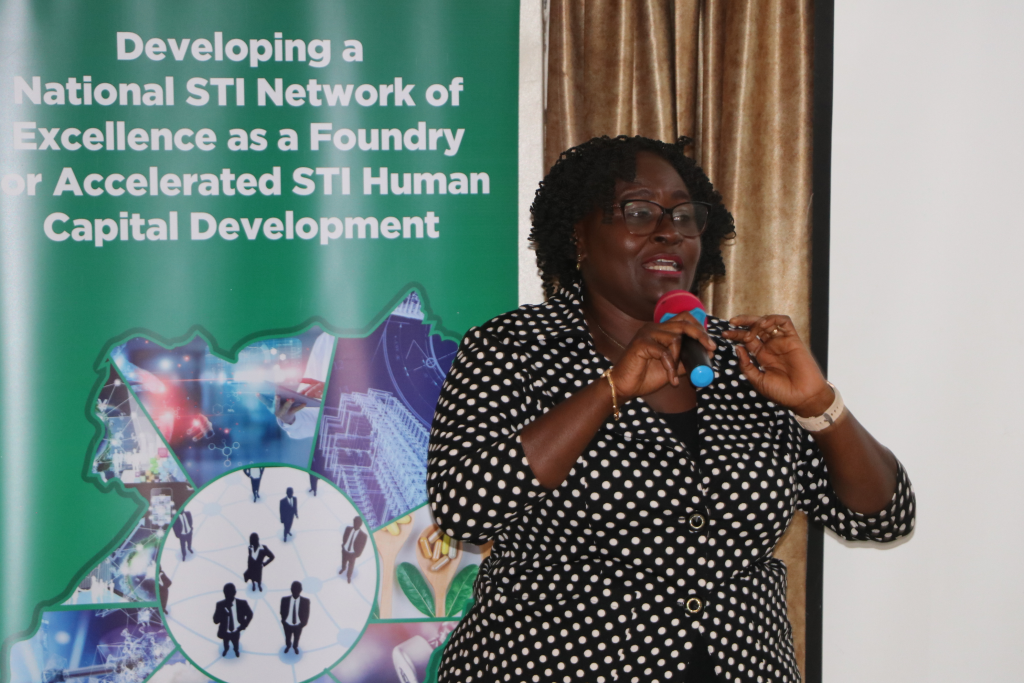 "We have our scientists and innovators working separately and are not in touch with one another in their production lines, but with this mentorship programme, we are ensuring that the scientists have specialized skills, techniques, and knowledge that is key in industrialization," said Dr. Mugasa, adding that, "with some amount of redirection and orientation, the scientists will be brought together in a foundry network."
The Human Capital Development Initiative is funded by the Government of Uganda through Science, Technology, and Innovation-Office of the President.