Climate Change and Global warming: Researchers and partners discuss Climate Smart Agriculture approaches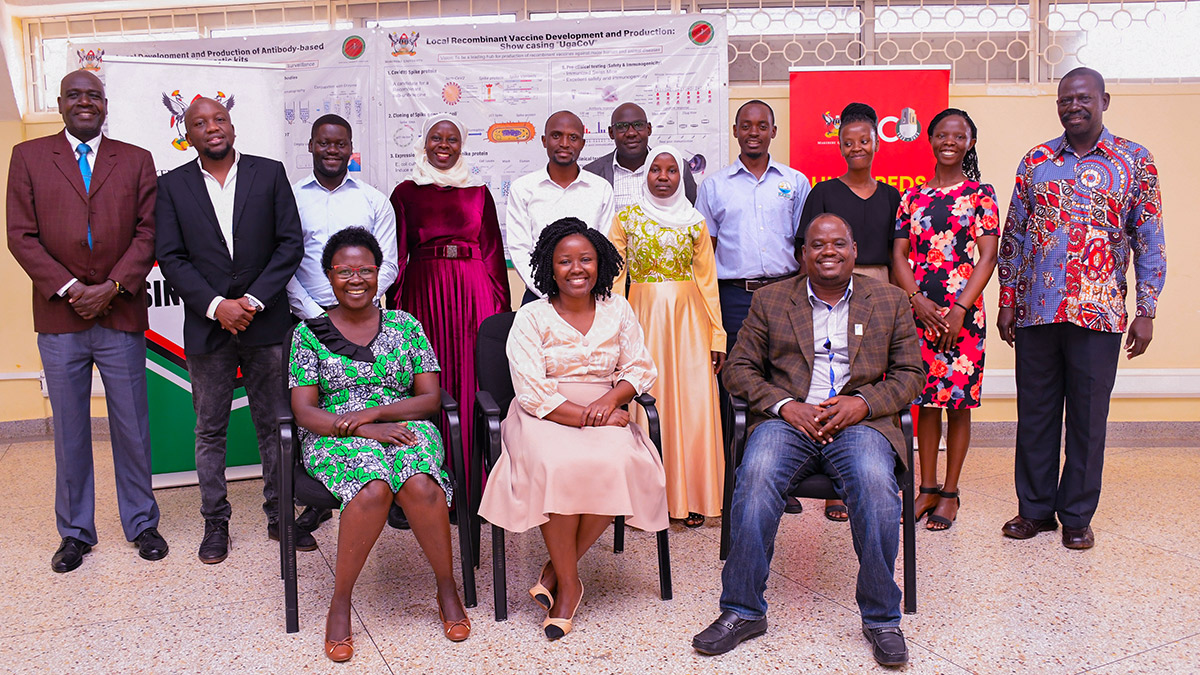 By Ritah Namisango
Global warming due to uncontrolled human activity, industrialization and rapid population growth as well as emission of greenhouse gases is a threat to both humans and animals.
Global warming is an aspect of climate change, referring to the long-term rise of the earth's temperatures. It is caused by increased concentrations of greenhouse gases in the atmosphere, mainly from human activities such as burning fossil fuels and farming.
To address the emerging danger of climate change and global warming that threatens the very existence of the human race, animals and the world in general, countries and international bodies have come up with strategies, measures and programmes aimed at mitigating the disastrous effects of climate change and greenhouse gas emissions.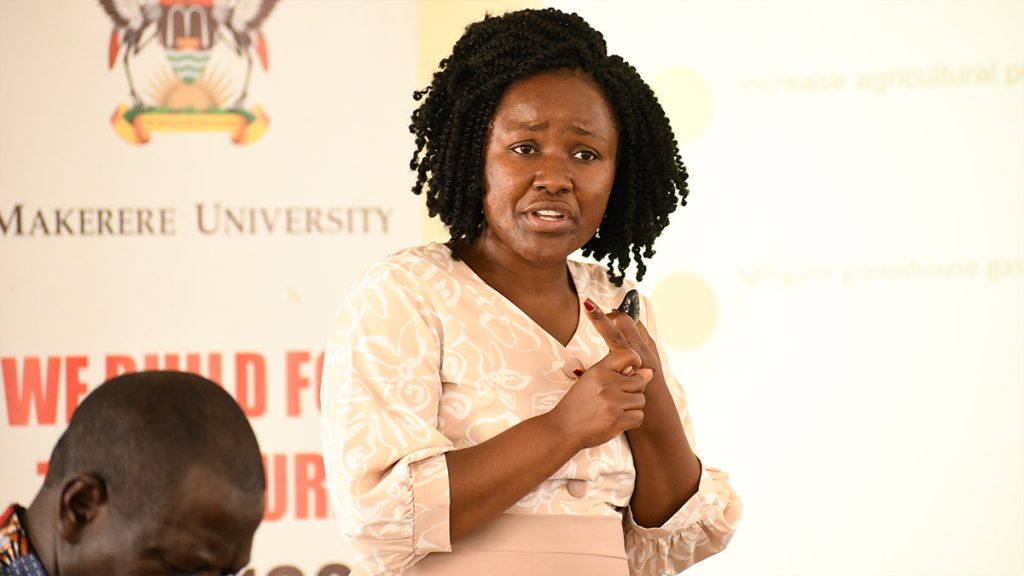 Researchers at Makerere University (Uganda) in partnership with the Norwegian University of Life Sciences (Norway), Maseno University (Kenya), and LUANAR and DARS (Malawi), and with funding from Norwegian Agency for International Cooperation and Quality Enhancement in Higher Education (Diku), are implementing a four-year collaborative research project titled, "Building Capacity for Innovation and Advancement of Climate Smart Agriculture in East and Southern Africa" (CICSA-E&SA).
This is a multi-disciplinary project bringing on board experts in climate change, livestock, animal science and agriculture. In Uganda, Dr. Dorothy Nampanzira, a researcher at Makerere University College of Veterinary Medicine, Animal Resources and Biosecurity (CoVAB) is the Principal Investigator. One of the objectives of the project is to develop a platform that includes key stakeholders who are engaged and interested in activities and initiatives that promote Climate Smart Approach practices and technologies to share experiences and lessons to further the resilience of farmers and promote activities that limit greenhouse gas emissions and receive outreach for adopting new, proven Climate Smart Agriculture technologies.
Why Climate Smart Agriculture?
Climate change and global warming are a threat to the agricultural sector, which is the source of food and income for developing countries in Africa, Uganda being one of them. According to the Uganda Bureau of Standards (UBOS) about 70% of Uganda's working population is employed in agriculture. So, climate change and global warming threaten the very existence of livelihoods in Uganda, which calls for adoption of climate smart agriculture approaches, strategies, measures and practices.
On Tuesday 6th December 2022, researchers, scientists and experts in livestock feeding and nutrition, animal science, agriculture, climate change, education and capacity building convened at CoVAB. The stakeholders' meeting was held under the theme: Livestock feeding and nutrition as Climate Smart Agriculture option: Current status and future strategies to mitigate greenhouse gas emissions from livestock production systems in Uganda.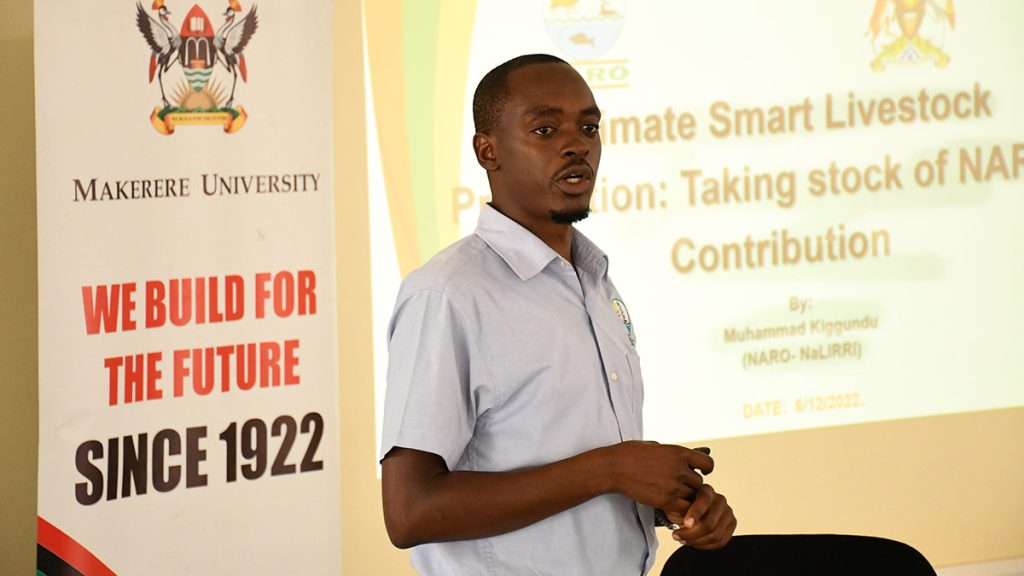 Opening the stakeholders' workshop, Associate Professor Lawrence Mugisha, the Head, Department of Livestock and Industrial Resources, CoVAB, welcomed the partners to Makerere University. Highlighting that climate change is a cross cutting issue, he was happy to note that this multi-disciplinary project brings on board staff and experts from other Colleges at Makerere University namely; the College of Agricultural and Environmental Sciences (CAES) and the College of Education and External Studies (CEES), and international partners from Universities in East and Southern Africa as well as Norway.
Representing Associate Professor Robert Tweyongyere, the Dean, School of Veterinary Medicine and Animal Resources, CoVAB, Associate Professor Mugisha shared that the Government of Uganda was committed to mitigating climate change. He pointed out that Makerere University's strategic approaches through this collaborative project that focuses on climate smart agriculture would further enhance Government efforts.
Associate Professor Mugisha reiterated the appeal from the Minister of Science, Technology and Innovations, Hon. Dr. Monica Musenero to researchers at Makerere University. "On several occasions, Hon. Monica Musenero has encouraged us to conduct research that will solve the problems that Uganda is facing. The impacts and consequences of climate change are with us. We need researchers and experts to address the problem. I am therefore glad that this collaborative project focuses on coming up with innovations in climate smart agriculture."
He advised the research project team to widen the stakeholder engagements, write policy briefs, and translate research into conventional and popular formats for public consumption and usage.
Dr. Vincent Muwanika then invited the respective researchers, scientists, experts and partners to participate in round table discussions with key stakeholders in climate change, agriculture, animal science and capacity building.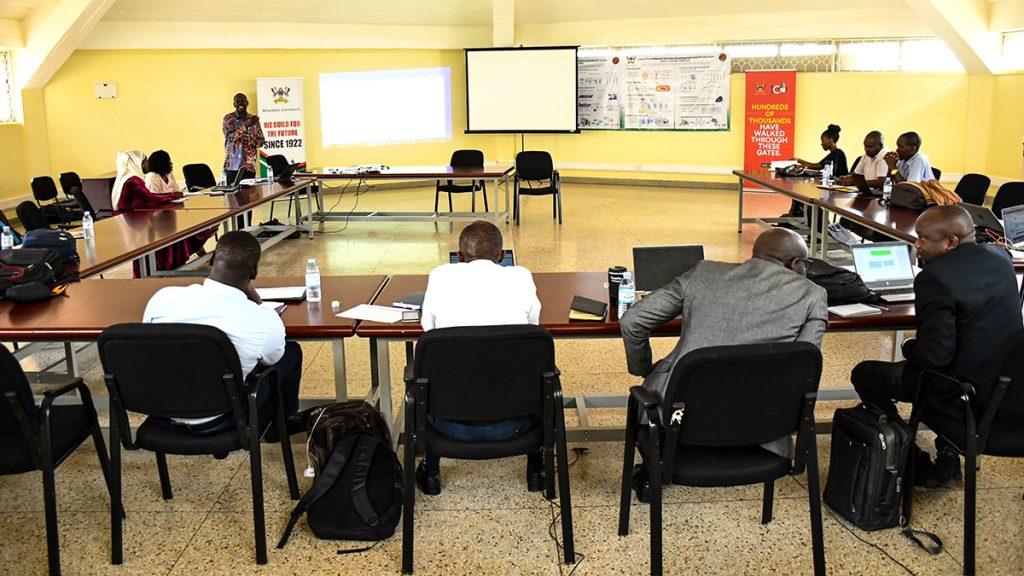 From the presentations, participants observed that a number of livestock climate smart agriculture initiatives were being undertaken in Uganda. Some of these include:
Interventions addressing livestock feed quantities in order to produce nutritious feeds for livestock throughout the year.
Feed quality improvement innovations.
Forage conservation innovations and technologies aimed at providing enough nutritious feeds for livestock during times of scarcity especially as a result of the long dry spells.
Promotion of drought tolerant multipurpose tree species.
Promotion of livestock and poultry breeds that are better performing and tolerant high temperatures.
Innovations for improved grazing management especially in rangelands.
Water conservation and harvesting technologies that store enough water for both livestock production and household use.
Based on the informative discussions and interactive engagements, the participants resolved to establish a platform that includes key stakeholders who are engaged and interested in activities and initiatives that promote Climate Smart Agriculture practices and technologies. The platform will act as a mechanism to share experiences and lessons to further the resilience of farmers and promote activities that limit greenhouse gas emissions.
Mak Participates in New Vision Education Expo 2023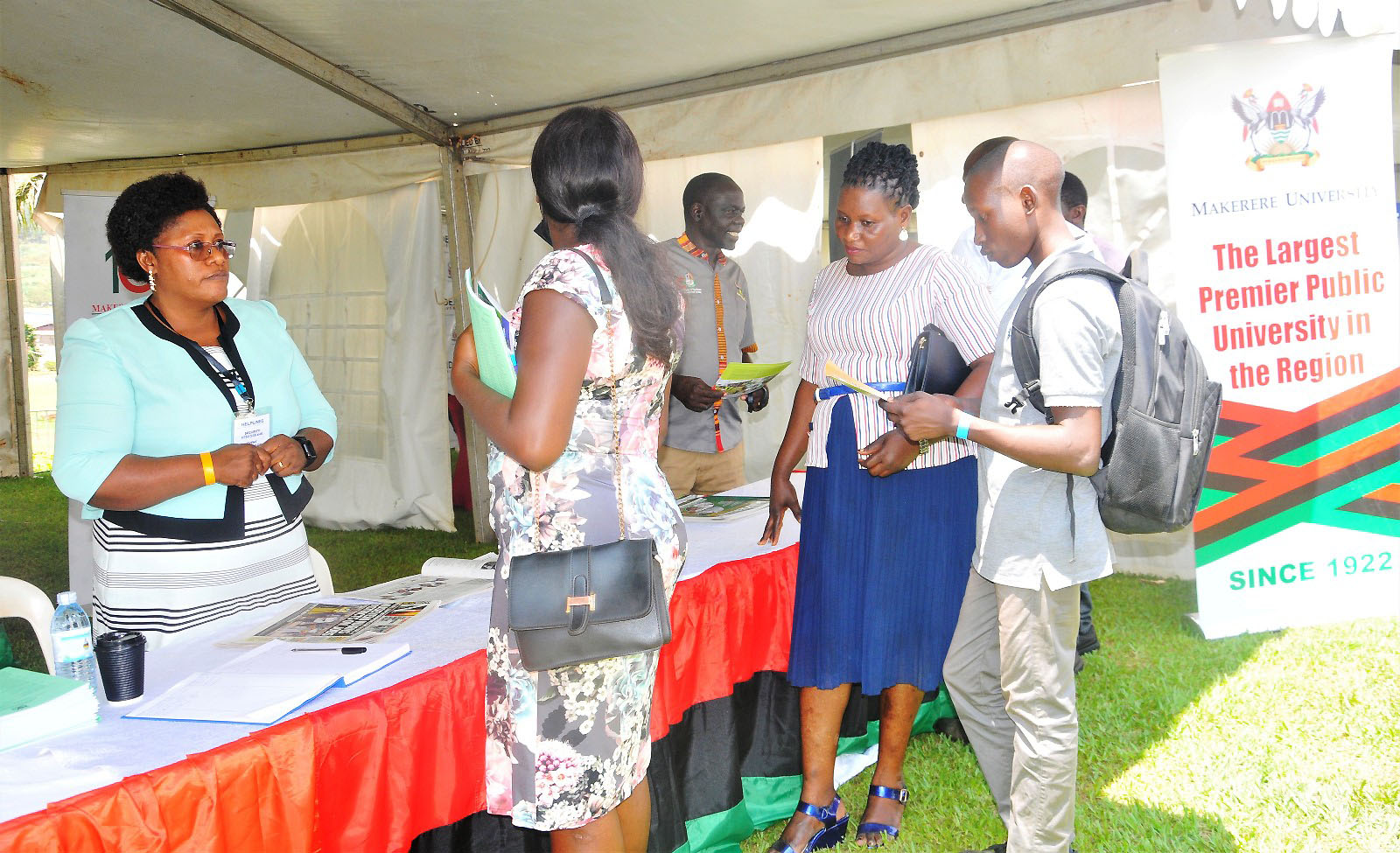 Makerere University is participating in the New Vision Education Expo 2023 to strengthen its niche as the leading provider of education services.
The three-day New Vision Expo (Friday 27th January 2023 to Sunday 29th January 2023) at the Uganda Institute of Information and Communications Technology (UICT) Nakawa brings on board players in the education and business fields to forge partnerships to improve the quality and outcomes of education in Uganda.
Makerere University seeks to maximally utilize the three days to ensure that the participants at the Education Expo gain a deeper understanding of its 100 year journey of providing excellent services to humanity through academic programmes, services offered and ongoing efforts aimed at producing employable graduates as well as entrepreneurs.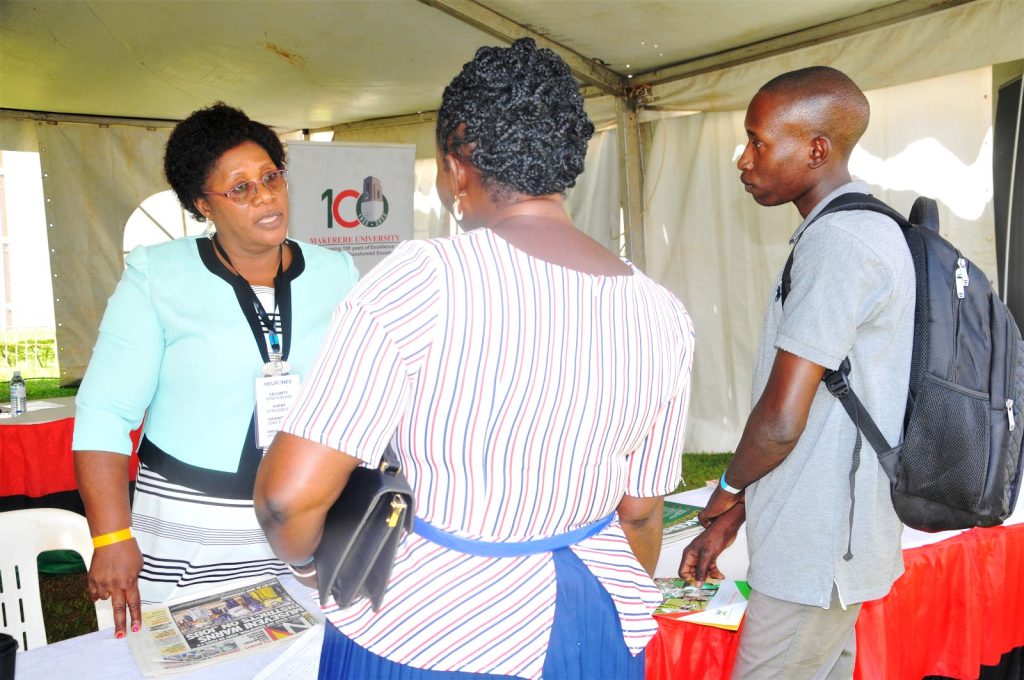 The Vice Chancellor, Prof. Barnabas Nawangwe highlights that Makerere University values stakeholder engagements and partnerships.  "The New Vision Expo 2023 presents Makerere University with an opportunity to enhance stakeholder engagements. It is about consolidating the relationships with schools, prospective students and parents, and partners in the education sector. I applaud the CEO of Vision Group-Mr. Don Wanyama for coming up with the Education Expo."
To respond to the information needs of stakeholders, Makerere University has lined up a team of experienced staff from the Department of the Academic Registrar, the Admissions Office, Public Relations Office, Career Guidance experts as well as the Institute of Open Distance and e-Learning (IODeL) under the College of Education and External Studies (CEES).
According to the Principal PRO of Makerere University Ms. Ritah Namisango, the Education Expo provides a platform to reach out to the clients that Makerere University exists to serve. "You must be in touch with your prospective parents, students as well as schools and partners that continue to recommend you as the leading university in the region. Makerere University has celebrated 100 years of excellent service to humanity (1922-2022). So, as we continue to promote the academic programmes, innovations and services that we offer, we are ready to listen, interact and learn from respective stakeholders about what they expect from the University as we embark on the next 100 years."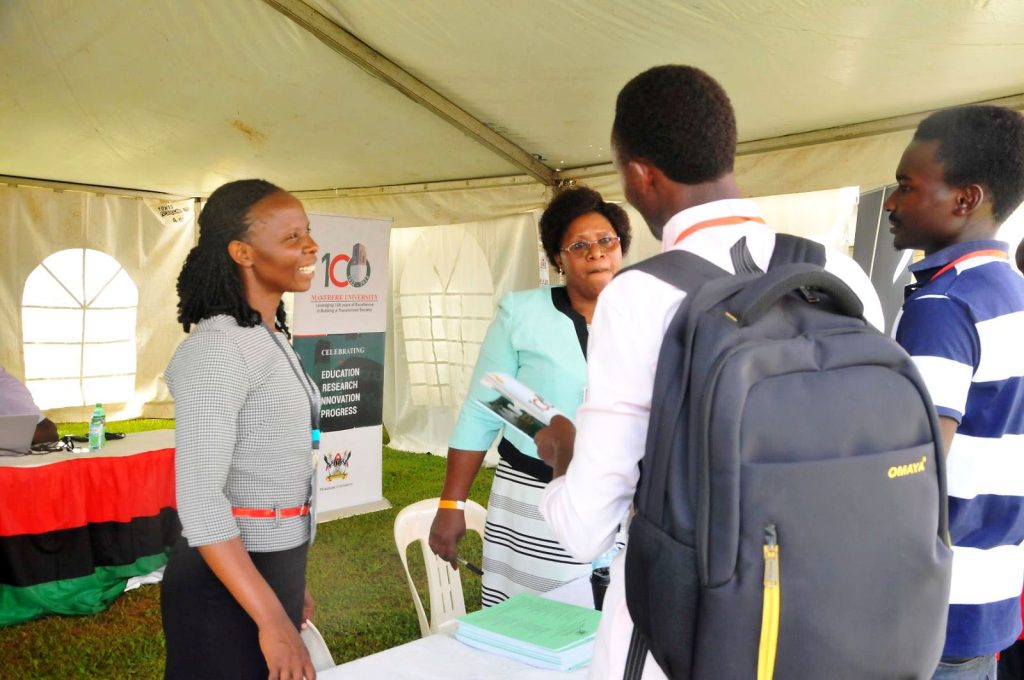 The New Vision Expo 2023 is happening at an opportune (holiday) time, which accords the students, parents and guardians quality time to visit the exhibition and interact with experts in the education sector.
In addition, Makerere University has recently advertised its academic programmes and it is preparing to receive students for the Academic year 2023/2024. Sharing her experience about the interaction with participants who visited the Makerere University exhibition space, Ms Joyce Muhanguzi, Senior Assistant Registrar in the Department of the Academic Registrar noted that most of the prospective students and parents wanted to know about the academic programmes, the subject combinations that students should study to qualify to apply for the respective academic programmes, and the available admission avenues i.e. government sponsorship, private sponsorship, diploma entry, direct entry, national merit, talented sports entry and district quota programme).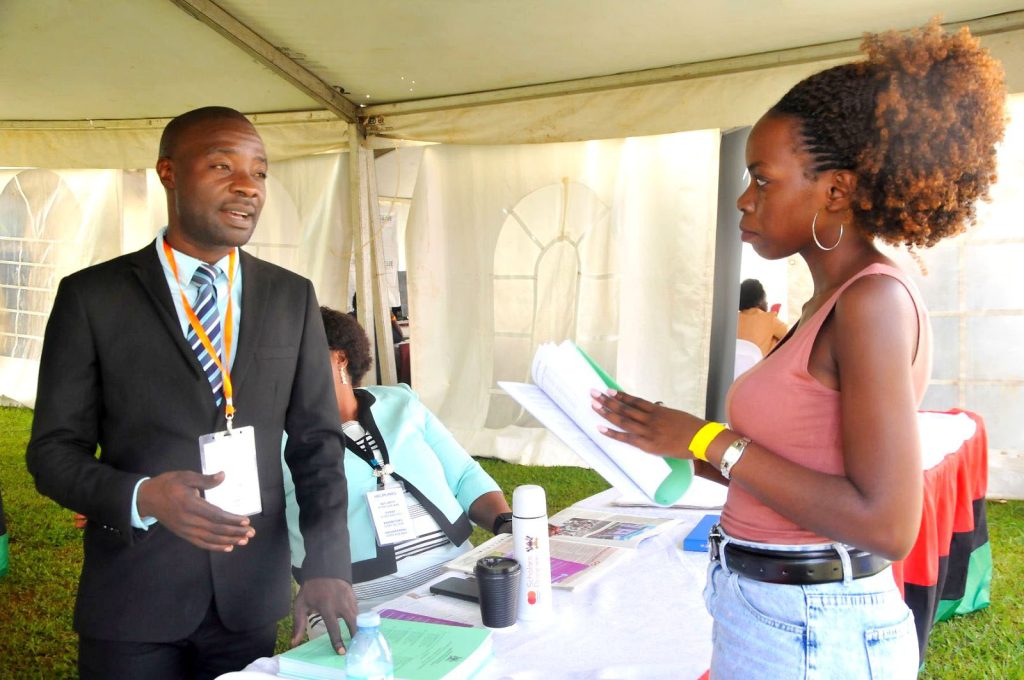 Ms Joyce Muhanguzi and Mr. Dennis Kibuuka's interaction focused on students who expressed their desire to join Makerere University in the coming years, and needed a case by case approach to their information needs, career guidance and linkages to Professors and Administrative staff in the respective Colleges at Makerere University.
The prospective students and parents also disclosed that in addition to the information on the Makerere University website, they welcome interactive and friendly approaches such as the New Vision Education Expo where they are presented with a golden opportunity to interact with Makerere University officials face-to-face.
At the New Vision Education Expo 2023, Makerere University joins other exhibitors that include; Government agencies, NGOs, Telecom companies, Banks, Insurance companies, Kindergartens/Daycare Centres, Primary and Secondary schools, Ugandan and Kenyan Universities, International schools, Study Abroad Agencies, Vocational institutions, Scholastic materials suppliers and SME service providers.
73rd Graduation Highlights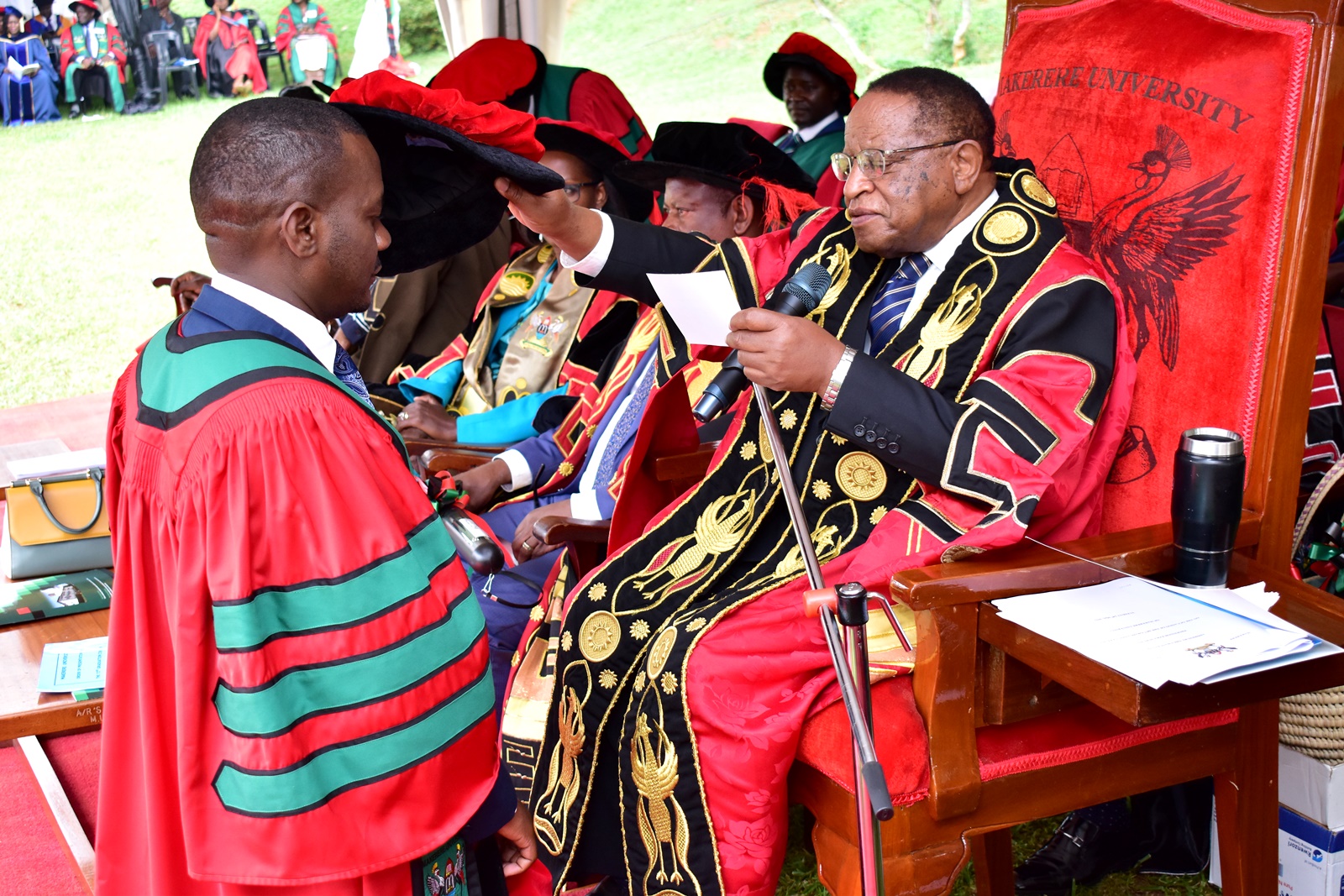 The 73rd Graduation Ceremony of Makerere University will be held from Monday 13th to Friday 17th February 2023 following the schedule below:
Monday, 13th February, 2023
College of Health Sciences (CHS)
College of Natural Sciences (CoNAS)
School of Law (SoL)
Tuesday, 14th February, 2023
College of Agricultural and Environmental Sciences (CAES)
College of Education and External Studies (CEES)
Wednesday, 15th February, 2023
College of Business and Management Sciences (CoBAMS)
College of Computing and Information Sciences (CoCIS)
College of Veterinary Medicine, Animal Resources and Bio-security (CoVAB)
Thursday, 16th February, 2023
Makerere University Business School (MUBS)
Friday, 17th February, 2023
College of Engineering, Design, Art and Technology (CEDAT)
College of Humanities and Social Sciences (CHUSS)
HEST Graduate Programme: Internship Placement Advert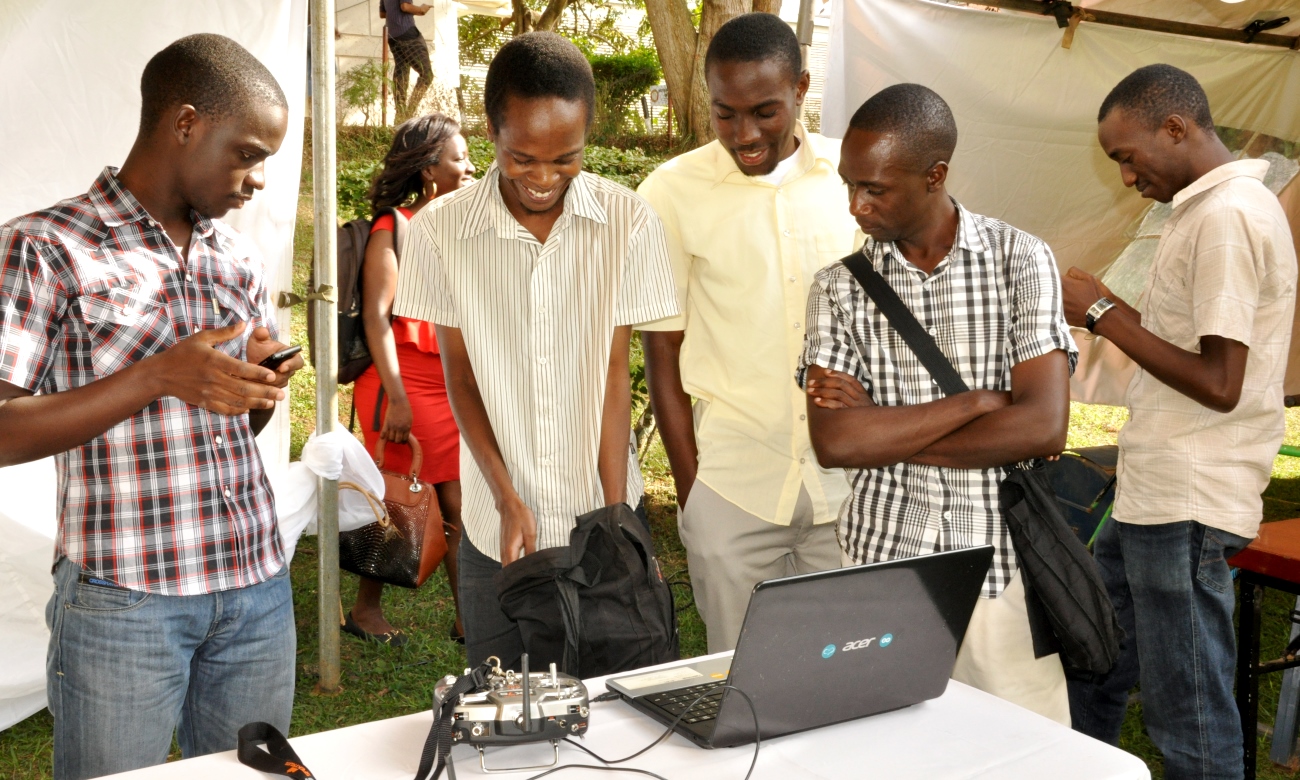 Purpose
The program aims to improve graduates' skills by placing them into selected partner industries for skills gain, facilitating the process and supervising placed interns. Graduates will be placed in their areas of study accordingly.
Time frame
The phased recruitment and placement will start from 1st December 2022 for a period of three months. Recent university graduates and those awaiting graduation should apply for this opportunity.
Eligibility
The project mainly focuses on university graduates from Makerere University (Mak), Makerere University Business School (MUBS) and Kyambogo University (KYU) who have undertaken the following courses
Makerere University and Kyambogo University
Bachelor of Science in Civil Engineering
Bachelor of Science in Electrical Engineering
Bachelor of Science in Computer Engineering
Bachelor of Science in Telecommunication Engineering
Bachelor of Science in Mechanical Engineering
Bachelor of Architecture
Bachelor of Science in Construction Management
Bachelor of Science in Land Economics
Bachelor of Science in Quantity Surveying
Bachelor of Science in Land Surveying and Geomatics
Bachelor of Visual Communication Design
Bachelor of Science in Actuarial Science
Makerere University Business School
Bachelor of Arts in Economics
Bachelor of Science in Business Statistics
Bachelor of Business Administration
Bachelor of Commerce
Bachelor of Real Estate Business Mgt.
Bachelor of Science in Accounting
.Bachelor of Science in Finance
Bachelor of Human Resource Mgt.
Bachelor of Leadership and Governance
Bachelor of Procurement and Supply Chain Mgt.
Bachelor of Transport & Logistics Mgt.
Bachelor of International Business
Bachelor of Catering and Hotel Mgt.
Bachelor of Science in Marketing
Bachelor of Travel and Tourism Mgt.
Bachelor of Entrepreneurship and Small Business Mgt.
Bachelor of Business Computing
Bachelor of Office and Information Mgt.
They should not be employed anywhere and should have gone through the traditional internship placement required by their respective universities.
How Students join
Interested university graduates shall submit an online application and contact the designated university contact or focal persons. Successful applicants will be required to complete the three (3) months internship pgoram uninterrupted to fully benefit from the program. Apply here: https://bit.ly/HEST2022
How companies participate
A company interested in hosting interns under the program can fill out an internship acceptance form and forward it to the internship placement officer.
Contacts of University focal persons
Makerere University (Mak)
Dr. Christine Amito
Tel: +256-771-321384
Email: amitoxtine@gmail.com
Makerere University Business School (MUBS)
Ms. Christine Nantambi
Tel: +256-772-654454/+256-703-878277
Email: cnantambi@mubs.ac.ug
Kyambogo University (KYU)
Ms. Nandugwa Harriet
Tel: +256-786030640
Email: hnandugwa@kyu.ac.ug
Contacts of IEED Project Team
Makerere University School of Public Health (MakSPH)
Ms. Mary Kaakyo,
IEED Project Coordinator
Email: mkaakyo@musph.ac.ug
Tel: +256-706-960075
Makerere University School of Statistics and Planning (MakSSP)
Ms. Afazali Zabibu,
HEST Study Coordinator
Email: zabibu.afazali@gmail.com
Tel: +256-779-912365/+256-705-587072