New study: 46% of Women in Uganda say they had unintended pregnancies in 2021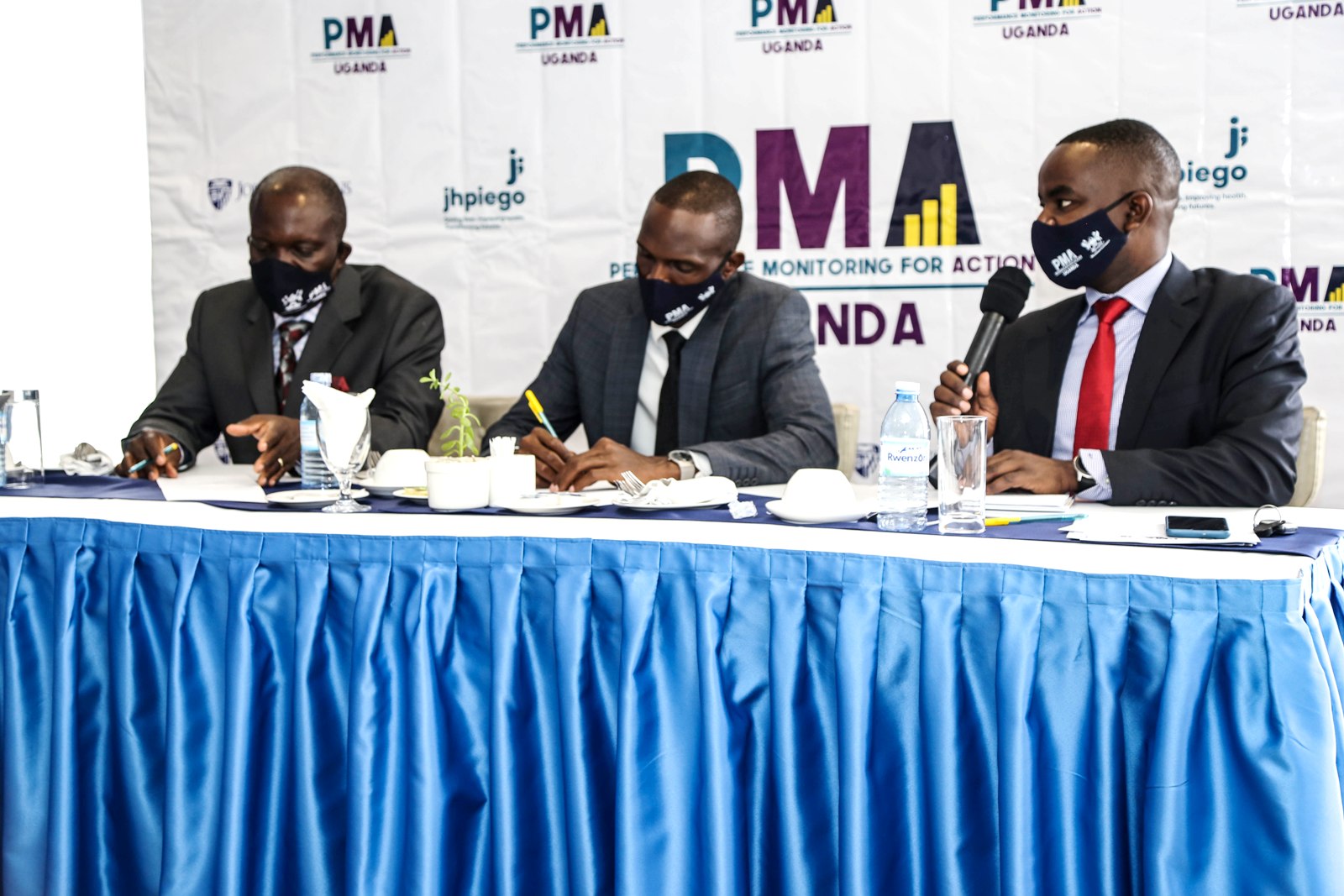 Women in Uganda continue to report high levels of unintended pregnancies. Results from Phase 2 cross-sectional survey of the Performance Monitoring for Action -PMA Uganda project at Makerere University School of Public Health (MakSPH) show that 46 percent of pregnancies in 2021 were unintended.
Of the 2,159 women of ages 15-49 from across the 141 enumeration areas (villages) in 15 sub regions of Uganda interviewed by the study team, at least 54% said their current/ recent pregnancy was intended.
The women were asked whether they were pregnant by intention of their most recent birth or current pregnancy. 33% said they wanted a pregnancy later while a total of 13% said they wanted no more children but ended up getting pregnant.
The proportion of those who had unintended pregnancy varied from the those that were in urban and rural areas. For instance, a whopping 48.5% of those who had unintended pregnancies were rural based women while 35.9% were in urban areas.
Also, results show that more than 50% of women who said they never wanted to be pregnant or wished to delay child birth were aged 35 and above. A higher proportion (more than 60%) of women who experienced unintended pregnancy in 2021 were teenagers aged between 15 and 19.
The enumeration areas are sampled by the Uganda Bureau of statistics (UBOS). The survey was conducted together with the Ministry of Health, supported by Jhpiego, a Johns Hopkins University Affiliate, MakSPH and the Uganda Bureau of Statistics – UBOS and the overall technical guidance from the Bill & Melinda Gates Institute for Population and Reproductive Health at the Johns Hopkins Bloomberg School of Public Health.
At MakSPH, PMA Uganda project is led by Principal Investigator Dr. Fredrick Makumbi and Co-Principal Investigator Dr. Simon Peter Kibira. The results were released on February 15, during a stakeholder breakfast engagement meeting at Golden Tulip in Kampala.
For trends in use of contraceptives among married women, the prevalence stands at 50.2%. "It is the first time we are hitting this indicator and the modern method of family planning standing at 43%. So, we are rising though not first enough given the Covid-19 implications for the last 1-3 years. But it is amazing that we have had some adoption from the Ministry of Health and the implementing partners and the results show that at least, there is progress," says Dr. Simon Peter Kibira, the PMA Uganda Co-Principal Investigator.
Dr. Kibira cites that among a few challenges Uganda has faced is the struggle with the quality of services provided. For instance, data shows that only 43% of women were told about the side effects of a modern contraceptive method they were using, how to cope up with them, and the availability of other alternative methods.
"This is not a good indicator and we still have a long way to go around that," he says.
The survey interrogated service delivery points offering Family Planning services in 255 public health facilities and 118 private facilities that included 46 hospitals, 58 Health Center 4s and 96 Health Center IIIs and 55 Health Center 2s.
There was a general drop in stock outs for family planning services. For instance, Oral contraceptive pills in public health facilities stood at 48% in 2021 down from 68% in 2020.
According to the Principal Investigator Dr. Fredrick Makumbi the study team assessed availability of family planning services largely in public health facilities because they are many and can give stable statistics.
"Implant stockouts were very common compared to the IUDs which had lower use. What about Oral contraceptive pills stockouts, I daresay nearly half of the facilities were stocked out either at the time of the survey or in the past three months," Dr. Makumbi.
The reasons advanced for stock out of FP commodities in Public Service Delivery Points, a higher percentage (46%) of the facilities said they had ordered but not received shipment. At least 20% said they had ordered but not received right quantities while 9% said there was unexpected increased consumption and just 2.8% said they lacked stock due to COVID-19 disruption.
"For as long as Family Planning partners, Ministry of Health and the rest as mobilizing and creating awareness, people are coming and using the methods and particularly in this study 9% said they did not have enough pills," Dr. Makumbi says.
In terms of education background, the study noticed a difference in women of primary and secondary levels of education in terms of contraceptive use.
"The highly educated have a significantly high proportion of use of modern planning methods implying that education is key, factor and we need to make sure that women, men and couples using family planning are educated," says Dr. Kibira.
The Uganda Family Planning Costed Implementation Plan, 2015–2020, launched by the government in November 2014 sought to increase the modern contraceptive prevalence rate among married women to 50 percent by 2020. This target was however not met.
According to Dr. Kibira, we have not yet reached it even in 2022 currently at 47.7%. "We are still struggling a little bit and if we work on that we, shall make sure that we hit on the target of 50%, and that's for 2020. Much as we set a conservative target, there are adaptations we have seen otherwise we wouldn't see any usage of family planning methods during Covid-19," he said.
He adds that what has contributed to the high prevalence rate for contraceptives has been the use of modern methods and therefore the adaptations by the Ministry of Health and other implementing partners worked citing that if they did not work, Uganda would have seen worse indicators.
"Regardless of the effects of Covid-19, I am glad we had good indicators. I think this Covid-19 situation could have been a speed jump because couples stayed at home hence exposed to having more sex and that would lead them to take on the modern family planning method. And sometimes you have the challenges and the same challenge propel you to better indicators," he noted.
In each of the 141 numeration areas the research team interviewed all eligible women aged 15 and 49 years in 35 households.
"We interview and we ask them issues about sex, and if there is any form of pregnancy control method being used. If someone says condom, implants or any other method, we don't go ahead to interrogate why they are using that method. We are actually interested in asking, if you are not using, then why are you not using," says Dr. Kibira.
There are various family planning methods and women / couples should be at liberty to choose with full information at the facility where you are receiving the method, for example among the pills, injectables, IUDs.
Notably Dr. Kibira asserts that implants and IUDs are long acting reversible methods and they are the most active compared to the short-term methods that are recommendable for people who want longer time delays for example space for 5 years.
He adds that; "The beauty with long term methods is that they are cheaper, effective and offer long years of protection and it should be ideal that people use what is ideal to their needs either short term and long term and it's a choice."
Dr. Makumbi says each development partner has a role to play in ensuring access to family planning services to Ugandans. "I think everyone of us has an opportunity to play their role, we generate evidence, we work with Ministry of Health, implementing partners, Population Council and everybody so that we can have evidence-informed decisions and that can make a significant difference and I am glad to see members of parliament who can help us support when all this information comes to parliament."
Dr. Charles Ayume the Chair of the Committee on Health in Parliament of Uganda said they (committee) were extremely happy to engaging in a dissemination of PMA results citing that it sharpens the way they tackle issues on the floor of parliament.
"We really want a parliament that articulates issues based on evidence and very strong data. We do not only represent our constituencies, we are also dutybound to represent the views of health workers on the floor of parliament and good enough we have health workers on the committee," said Dr. Ayume.
Adding that; "this is where data is produced. But then fortunately or unfortunately the policies are made on the floor of parliament. So if you don't arm us well, then we do a poor job on the floor. We pledge total support."
MNCH e-Post Issue 121: Learning from Nsambya Hospital Human Milk Bank to inform national scale-up & save preterm babies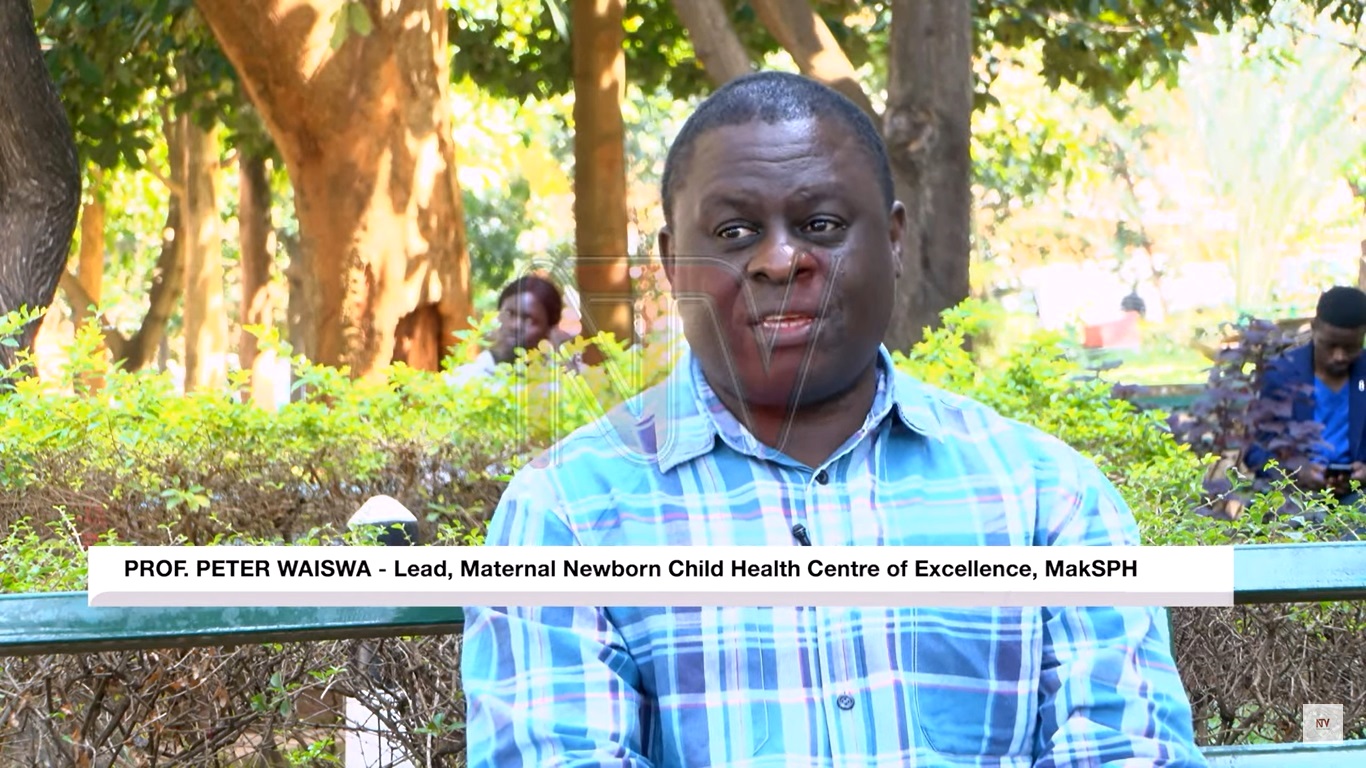 Welcome to this exclusive interview with Prof. Peter Waiswa, lead expert from the Makerere University Centre of Excellence for Maternal, Newborn, and Child Health. Dr. Victoria Nakibuuka from St. Francis Nsambya Hospital, and Dr. Jesca Nsungwa from Ministry of Health Uganda. In this video, they discuss a groundbreaking innovation in Uganda's healthcare landscape: the country's first-ever human milk bank at St. Francis Hospital Nsambya. This initiative represents a significant stride towards improving the survival rates of premature and vulnerable infants by ensuring access to essential breast milk, even when mothers are unable to produce enough. Watch Video
Click here to View the full MNCH e-Post Issue 121
METS Newsletter October 2023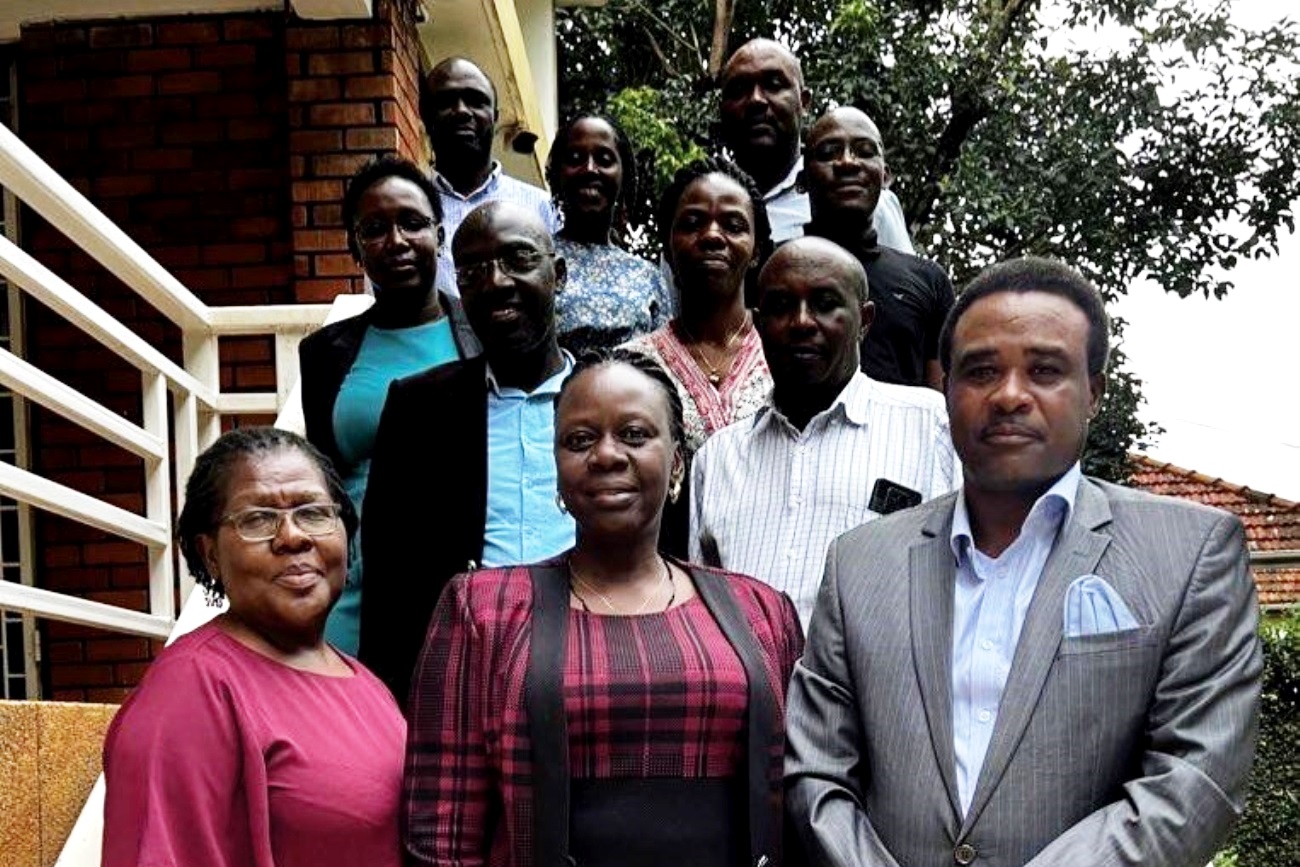 The Monitoring and Evaluation Technical Support (METS) Program is a 5-year CDC-supported collaboration of Makerere University School of Public Health (MakSPH), the University of California San Francisco (UCSF) and Health Information Systems Program (HISP Uganda).
Highlights of the METS October 2023 Newsletter
Strategies for Enhanced Disease Surveillance and Public Health Response in Uganda

The MoH Department of Integrated Epidemiology Surveillance & Public Health Emergencies (IES&PHE) Head, Commissioner Allan Muruta (Dr) visited METS to acquaint himself with the various surveillance activities supported by the Program.
Commissioner Muruta emphasized the need to build the capacity of districts and regions to conduct surveillance activities by training the relevant staff and establishing surveillance focal points at health facility levels.
He further emphasized the importance of linking laboratory data to the District Health Information System (DHIS2) and ensuring that different systems are interoperable.

Improving quality of data for HIV testing services (HTS) through regular assessments

MoH has been conducting Data Quality Assessments and Improvement (DQAI) activities to inform program planning, monitoring, and performance management. HIV testing services (HTS) inter was conducted in 16 regions, 81 districts, and 111 health facilities in partnership with 26 Implementing partners.
The HTS DQA has improved data management, infrastructure, and understanding of indicators. Specific staff assignment at each HTS entry point has proven effective, and use of the UgandaEMR system for reporting has yielded positive results.

Shaping Uganda's Healthcare Data Landscape

METS has maintained a strong collaboration with the Ministry of Health (MoH) providing invaluable technical support in developing various strategic guidelines for the country. These guidelines include the Uganda Health Information Exchange and Interoperability (HIE) Guidelines, the Uganda Health Data Protection and Confidentiality (HDPC) Guidelines, and the Uganda Health Data Sharing, Access, and Use Guidelines.

HIE and HDPC guidelines have received the endorsement of the Health Information, Innovation and Research (HIIRE) Technical Working Group (TWG), awaiting presentation to the senior management team at the MoH for final approval.

Empowering Health Professionals: PrEP Training in Hoima District

MakSPH-METS has taken a proactive stance in supporting Monitoring and Evaluation (M&E) for key populations through the development, management, and conducting trainings on the use of the PrEP tracker system across various agencies.
METS conducted a 5-day training on the KP/PrEP Tracker system in Hoima district. Moving forward, facility staff will be able to enter data on PrEP services into the system in a timely manner, analyze the data, and use it for program improvement.

Gallery

HIV testing services (HTS) Data Quality Assessments and Improvement DQAIs
Interagency cervical cancer on-site mentorships
Orientation in KP tracker-Soroti
TDY from CDC headquarters visit to METS
M&E orientation meetings for new Implementing Partners
Planning meeting for Cross Border Data Sharing-Busia
UNGASS Panel Featuring Mak Staff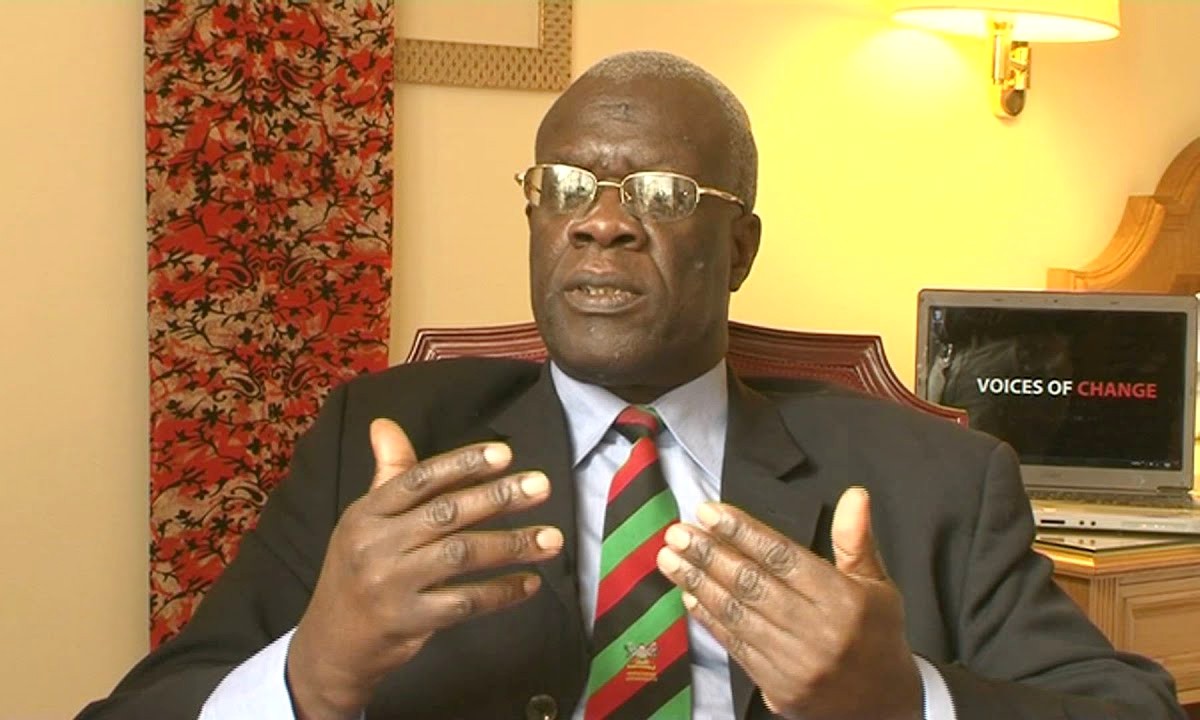 Please see below the links to the 78th United Nations General Assembly Special Session on HIV/AIDS (UNGASS78) Panel discussions, one of which featured Makerere University staff.
Panel 1 – Shifting Power Paradigms: Towards an Equitable Global Health Stewardship was moderated by Professor Emeritus Nelson Sewankambo and featured Dr. Sabrina Kitaka as one of the panelists.
Panel 2 – Optimizing Global Health Exchange Programs for Participants from Low-to-Middle-Income Countries (LMIC) in High-Income Countries (HIC)