CoCIS Researchers to Automate the Process of Monitoring Bees & Fruit flies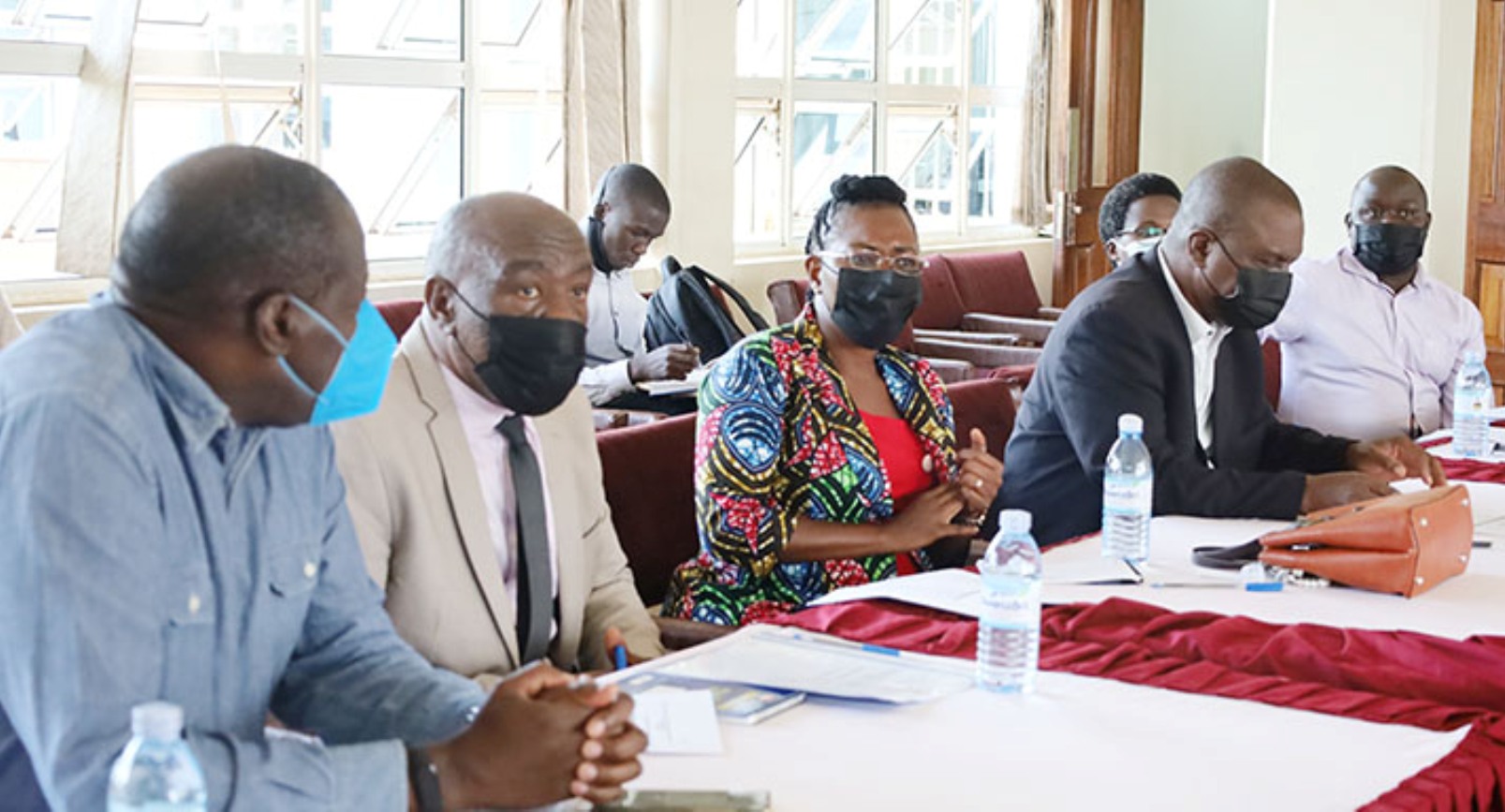 Researchers from Makerere University College of Computing and Information Sciences (CoCIS) in collaboration with other universities and institutions are going to develop technology that can automate the process of monitoring bees and fruit flies for purposes of controlling their population on farms and in the wild.
The project dubbed, "Adaptive Environment Monitoring Network AfricA (AdEMNEA)" that will deploy applications for bee protection and fruit fly control in East Africa was launched on Friday 25th February 2022 by the Vice Chancellor Makerere University represented by his Deputy in Charge of Finance and Administration Prof. Henry Alinaitwe.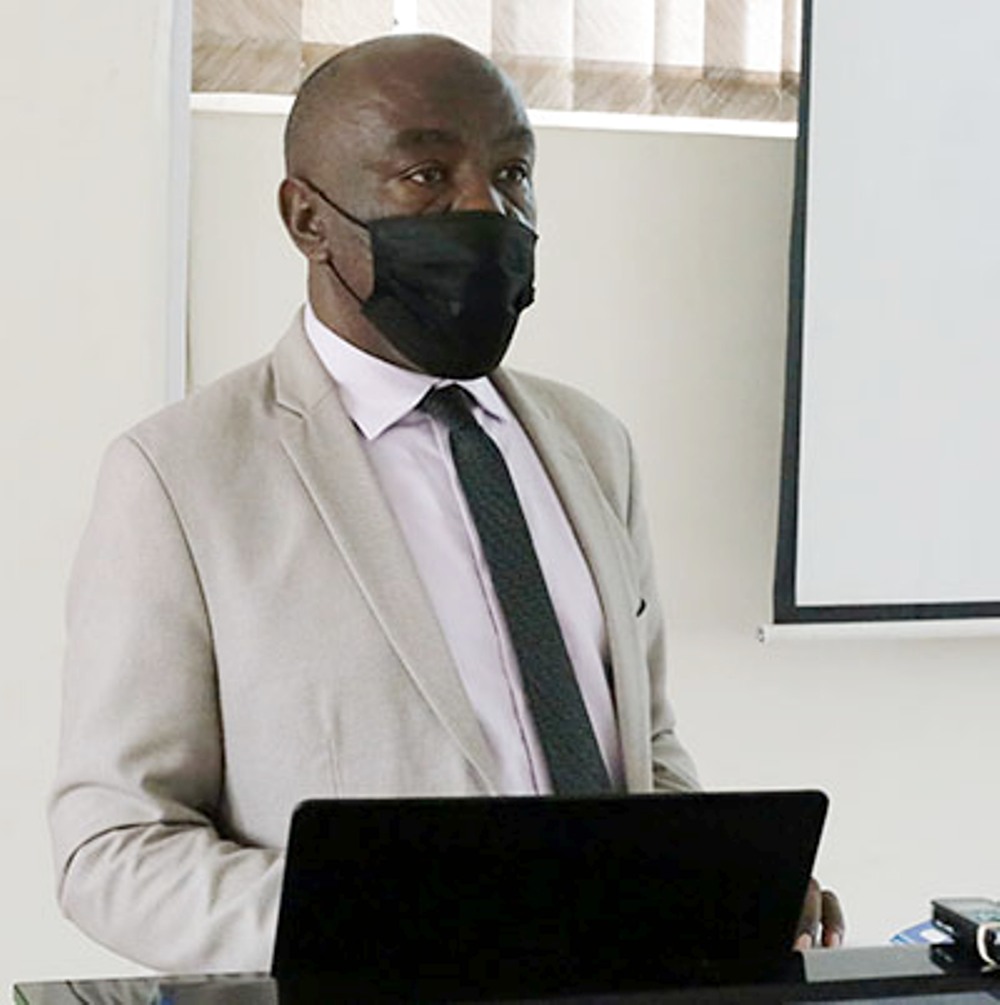 The Project is funded by NORAD under the NORHED II programme supported for five years with main emphasis on Southern partners. It builds on positive experience and results from the WIMEA project funded under the NORHED I framework with several other projects currently funded with NTNU and Makerere as partners.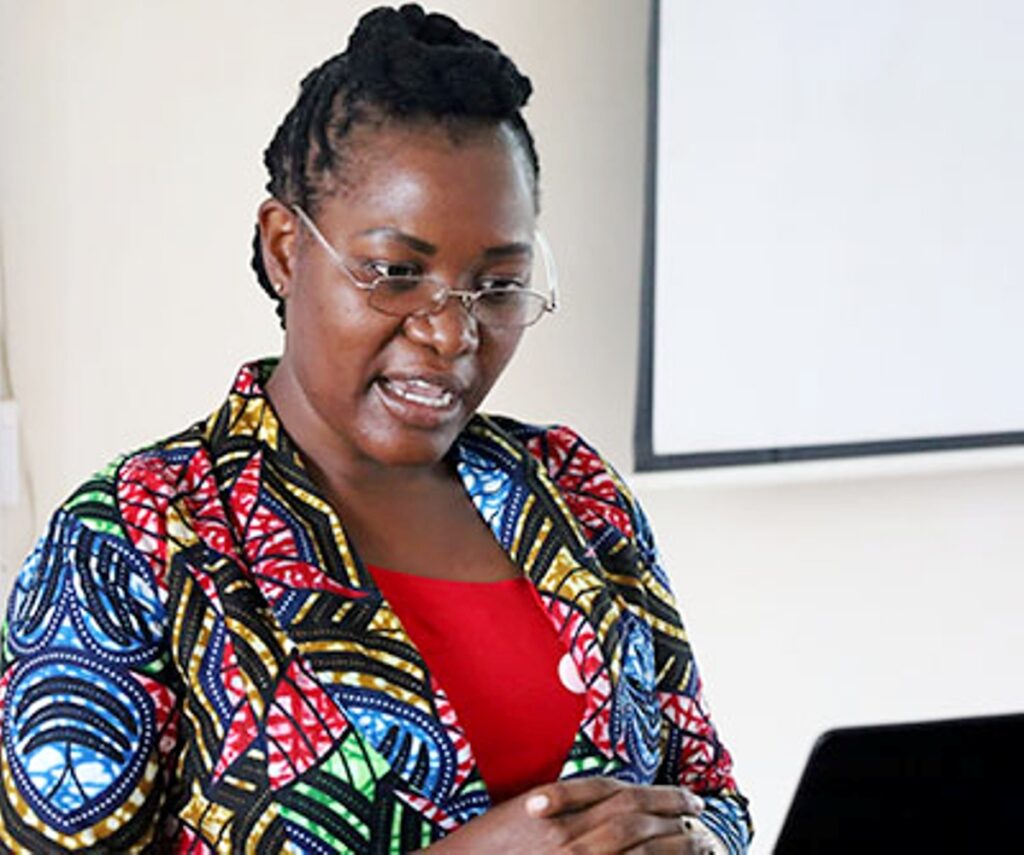 While officially launching the project at the CoCIS premises, Prof. Henry Alinaitwe thanked the project team and the college for the initiative.
"We thank the Norwegian government for providing the funding and the Norwegian universities plus the partnering institutions for providing support.
We would like to thank Dr. Julianne Sansa and the team for putting the proposal together and winning this grant and for bring many partners together who stand to benefit from this project", Prof. Alinaitwe appreciated.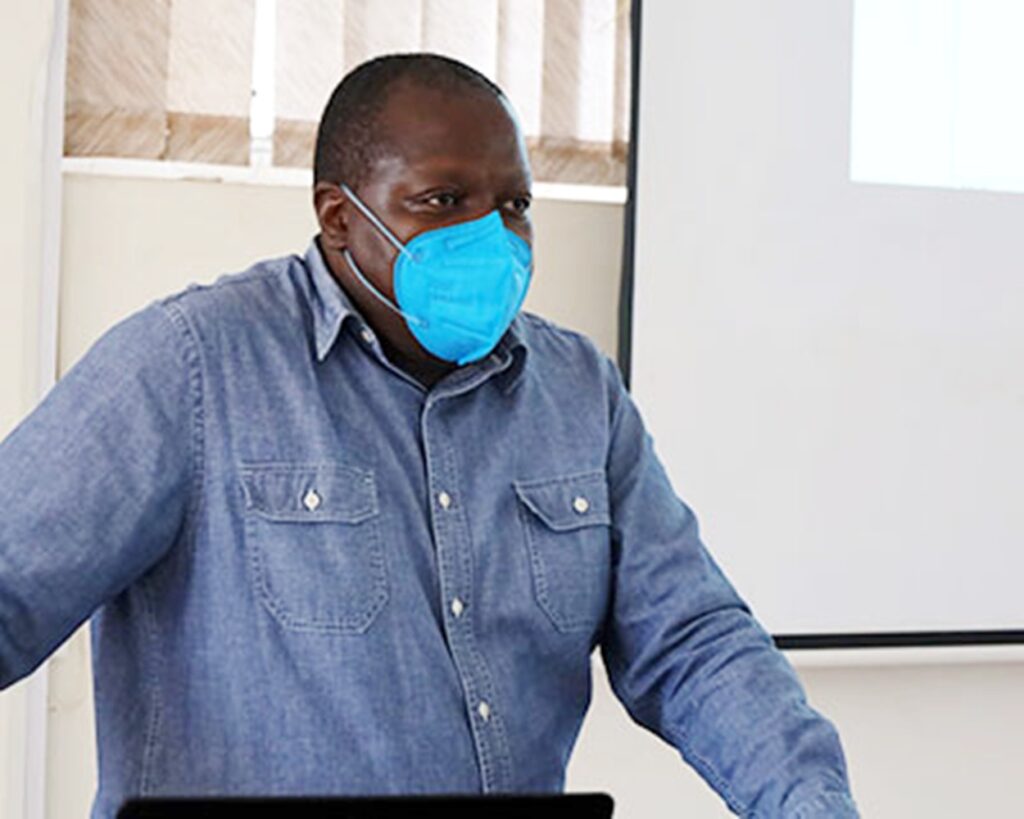 The Principal Commended Dr. Sansa for representing the university effectively.
"When we go back to the project WIMEA, it has a rich deep history with the department and the college and you did a wonderful job when you walked five years and finished the project, the credit does not only go to you but also to the university and country and you can see some of the outcomes are being displayed here.
She has walked a fine journey and she did not exhaust herself, that is why she has brought another project. So, we want to thank you for your contribution to the university and country and our college in terms of training and research that has churned out a lot of products such as publications and applications that are working effectively in the field", Prof. Oyana appreciated.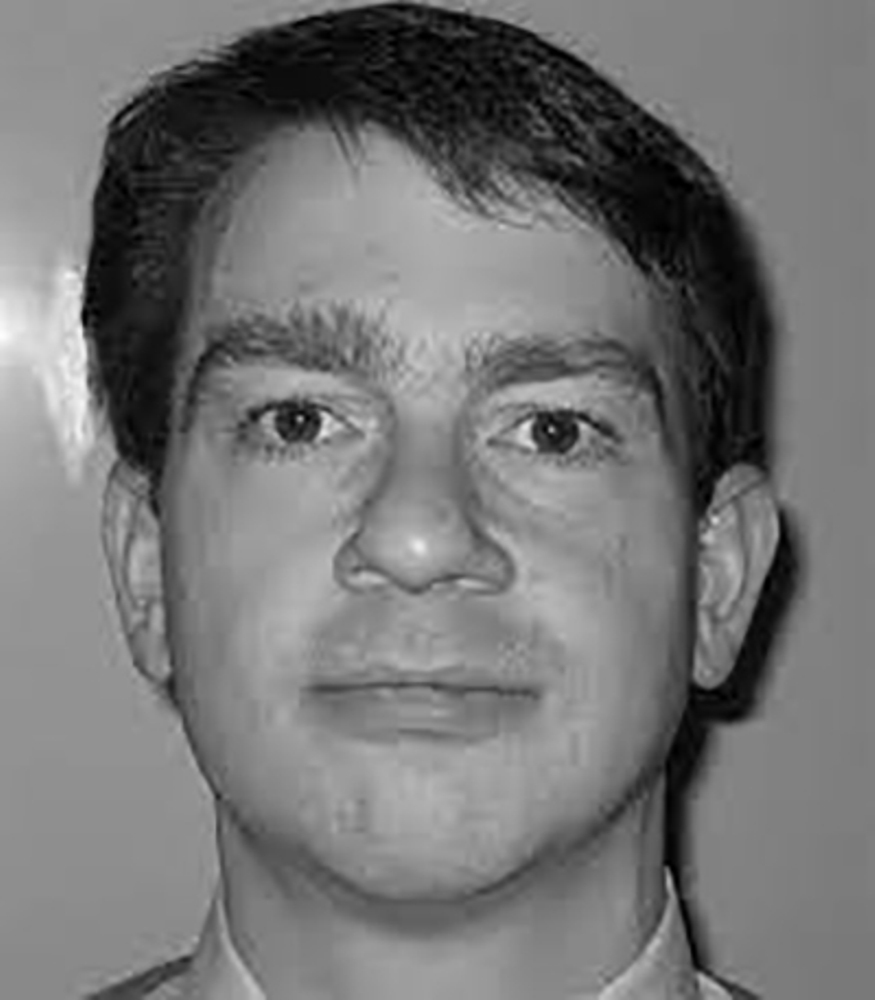 "The application domain is to support entomologists studying ways to enhance protection of pollinators (bees) and control of pests (fruit flies) in a changing environment based on timely data and with machine learning (AI) support". Prof. Wolthusen said.
He said the project seeks to support interdisciplinary research and capacity-building for research and supervision through funding and co-supervision of M.Sc. and Ph.D. projects, mobility and fieldwork support.
This he said, will help in educating new academics and to support the international recognition and progression of co-investigators.
The Principal Investigator Makerere University Dr. Julianne Sansa-Otim said, bees are endangered yet they are the most important pollinator responsible for most of the fruits and vegetables. Bees according to Dr. Nsansa contribute towards biodiversity as other creatures rely on them for existence (e.g. beetles, burgers and also provide products e.g honey, propolis, wax are important in medicine, food preparation, skin care and hair care).
She reported that monitoring insects has traditionally been via manual observation and count by specialists such as entomologists and extension workers yet there are few specialists in Uganda and Africa that makes this method ineffective.
"Recent technologies (audio-visual sensors, resilient networks & artificial intelligence) can be applied to automate the monitoring towards bee protection and fruit fly control.
This project is going to develop technology that can automate the process of monitoring bees and fruit flies for purposes of controlling their population on farms and in the wild". Dr. Nsasa said.
She said fruit flies are known to be the biggest pests affecting mangoes leading to losses and likewise the Ministry of Agriculture and Animal Industry and Fisheries that is responsible for monitoring and controlling pests is limited by the number of specialists.
Amulen said there is need for an automated bee data because normal bee keeper inspection is time consuming, requires skills and knowledge, disrupts inside hive micro climate and risk of distributing bee diseases while useful variables such as temperature, humidity, gases cannot be ascertained.
" Sensors should enable identify potential problems in colonies bee keepers can correct"
Dr. Amulen also said regular inspection of fruit fly traps is inconvenient, misses out on critical data points e.g., phenotype, density, diversity and relationships between variables such as population and weather toward prediction of infestation.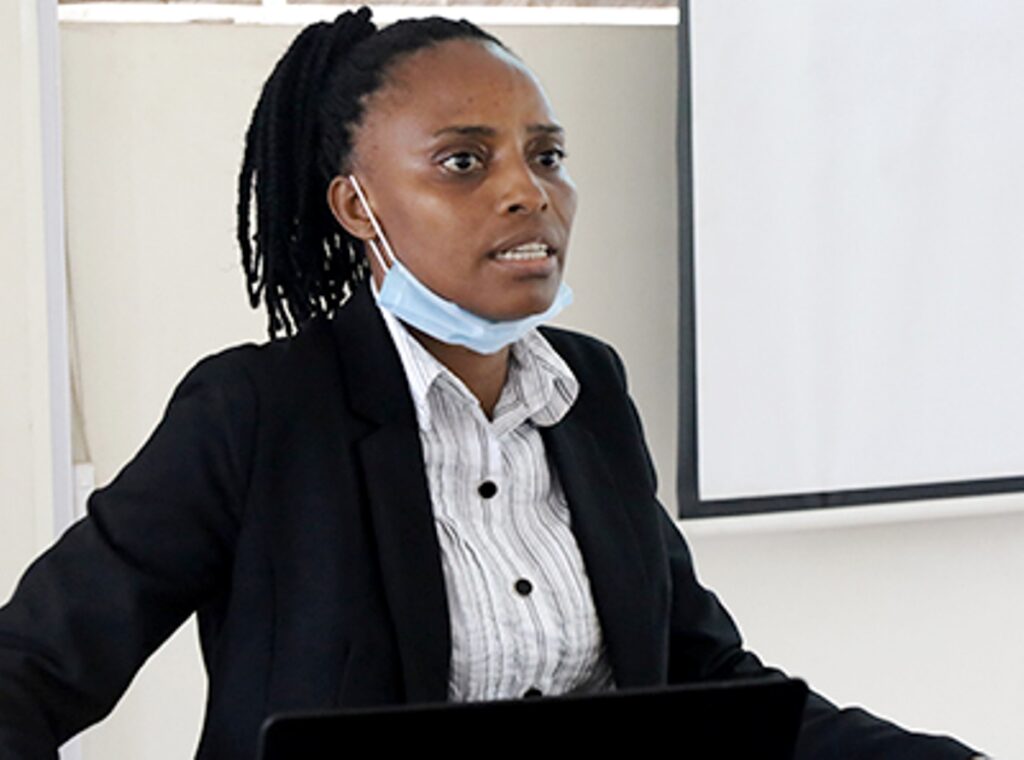 Dr. Rose Nakibule said the project plan is to have an integrated device, with multiple sensors for collecting insect specific, environmental and weather data.
Project PIs & Accountants Urged to follow Budget Controls, Approval Structures & Policies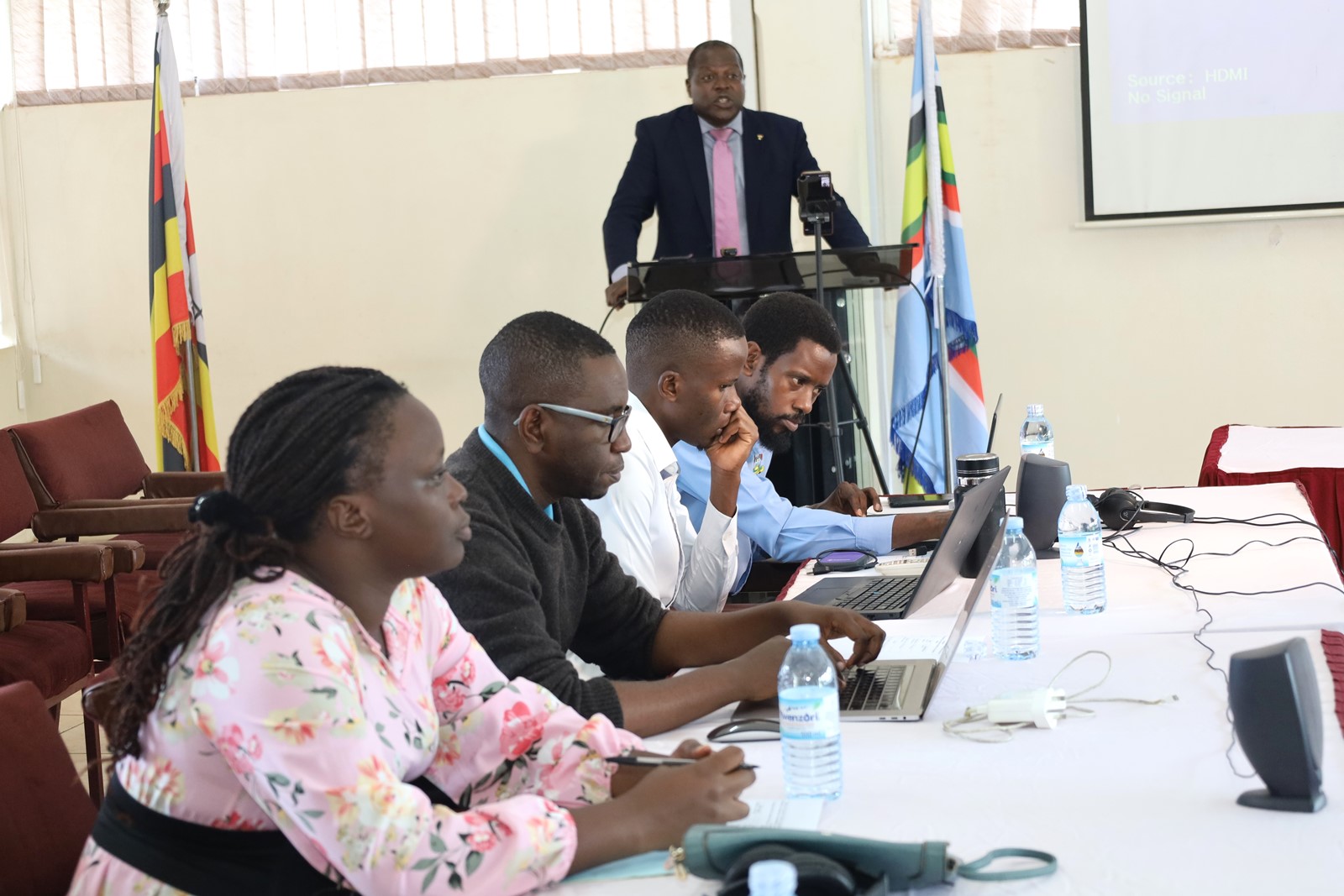 Principal Investigators (PIs), research assistants and accountants in the College of Computing and Information Sciences (CoCIS) on 23rd November 2023 were equipped with knowledge and skills on Accountability protocols to increase their knowledge on managing funds.
The half-day blended Workshop which attracted 30 participants was officially opened by the Principal CoCIS, Prof. Tonny Oyana and facilitated by the Manager Accounts and Reports Makerere University Mr. Lubowa S. Gyaviira and the Team Leader, College of Agricultural and Environmental Sciences (CAES) Mr. Tom Vok Elwana.
The training highlighted the common accountability challenges, accountability procedures and approvals and submission of accountability reports.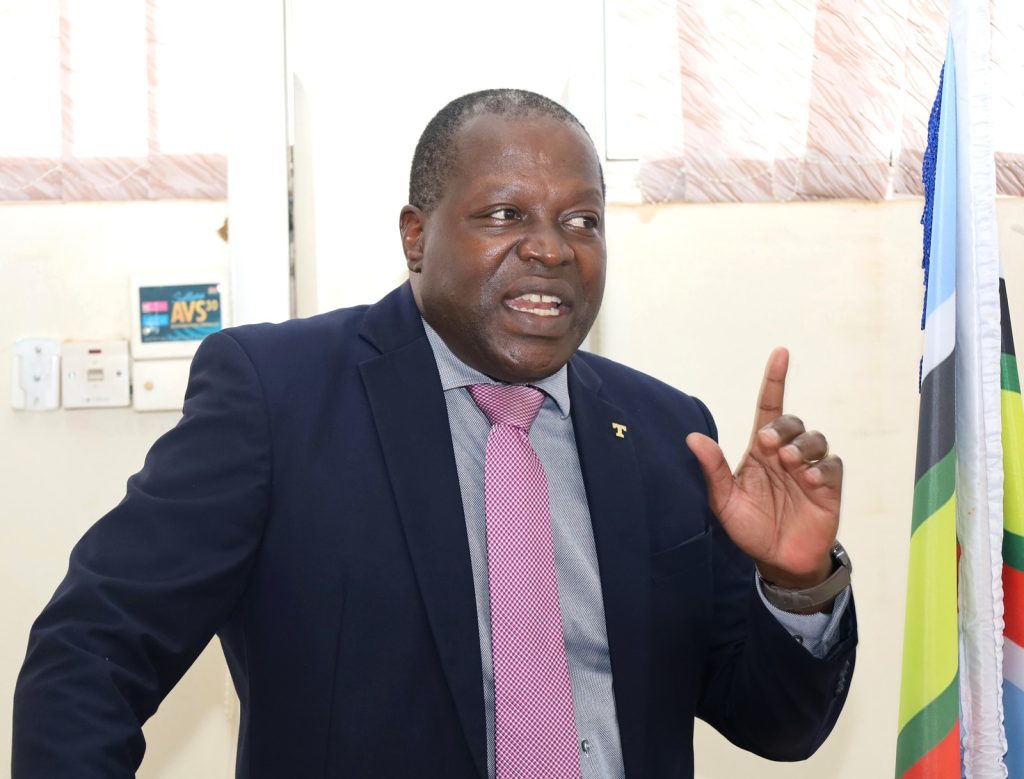 Noting delays in accountabilities, Prof. Oyana said, he would like to see the college conduct research and grow big rather than being blacklisted by development partners and donors.
The Principal said, the college has established itself in four principle areas of research where it draws credibility namely; the Sensing Technology, Artificial Intelligence, Human Computer Interaction research and Information seeking research.
He observed that sometimes researchers under estimate the reasons to be financially knowledgeable and hence the need for the training.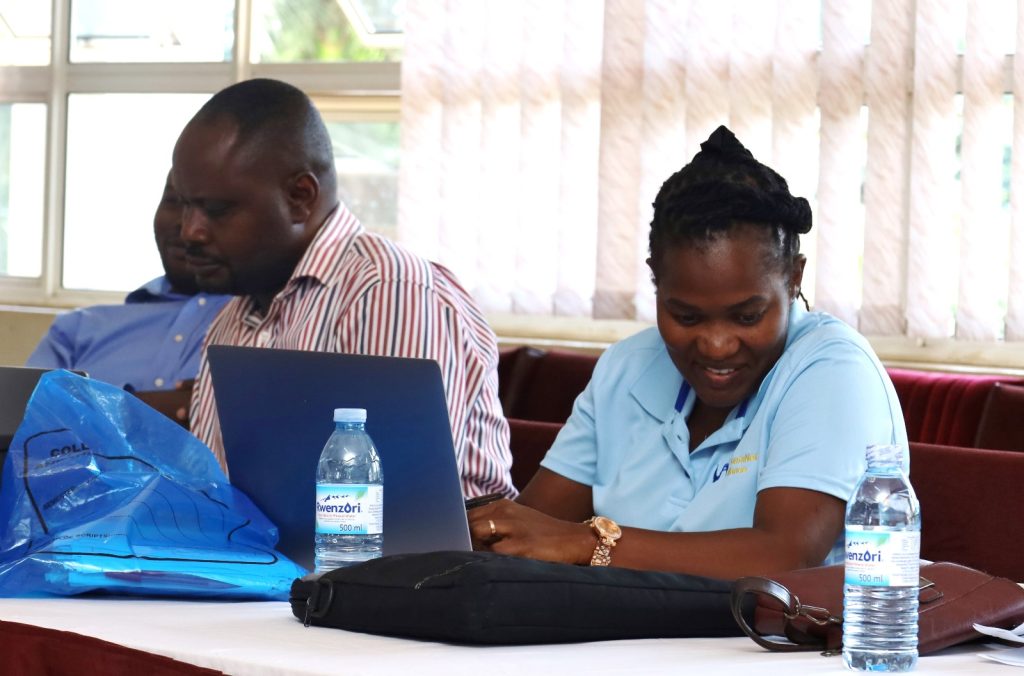 "Everything happens because of money. If you are a poor manager of your money, then, you cannot pursue the activities you set. So, financial responsibilities and discipline are very important if you are to be a good negotiator", He said.
Motivated by the need to build a system that is prudent and robust and building an inclusive place to learn, work and succeed, Prof. Oyana shared his experience of what he has learnt as critical.
"First of all, know your financial status and spend within those limits. Never destroy someone's credibility. I also recommend responsible financial discipline and not to go by peer pressure.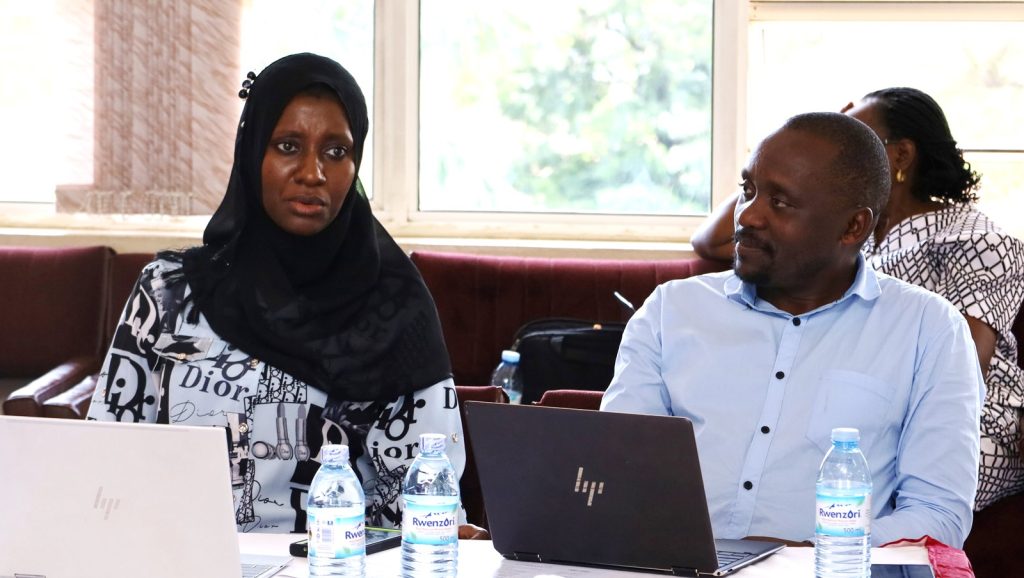 The minute you indicate a budget, you have controls. You don not shift budget items from other controls. If you want to spend and move items that are 10% and above, you need to get permission from the treasury", Oyana advised.
The Principal also advised researchers to learn and follow the approval structures and policies, stick to their values and ethics and, ensure funds are used for intended activities. He advised scientists to strive for excellence and make good returns to those that entrust them with the resources.
Prof. Oyana extended the call for discipline in the laboratories on grounds that laboratories run on ethics and honesty. He stressed that it is good practice to follow scientific evidence because Science does not depend on rumours but on data and evidence.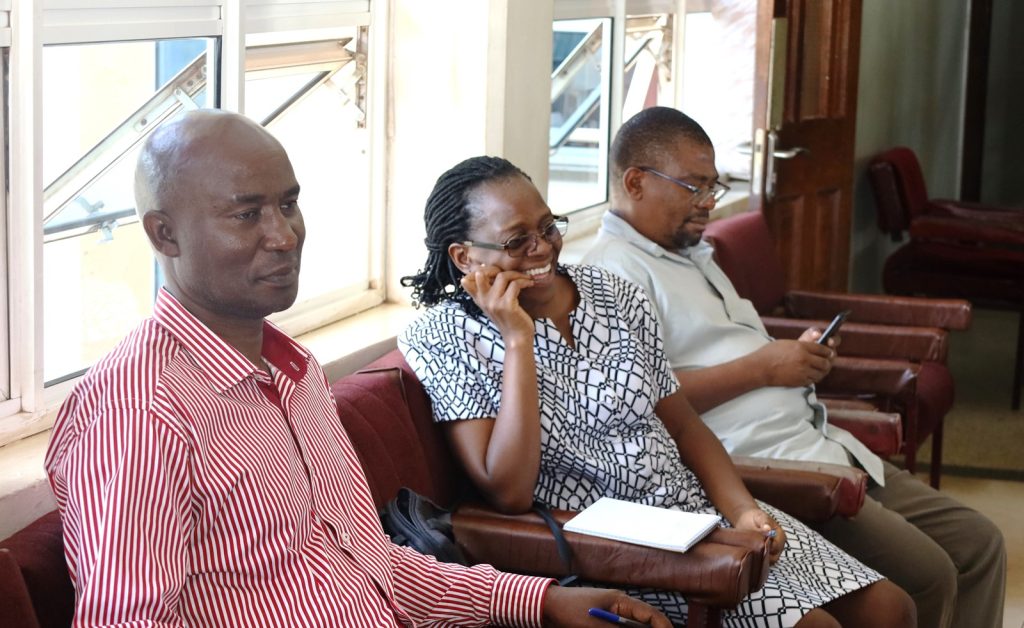 Oyana also urged every researcher to have a research gap, be visionary and ensure laboratories have good practices and procedures and, provide data and scientific evidence to back hypotheses.
He reminded researchers that the primary duty of research is contributing to the body of knowledge and secondly to train and mentor young scientists to contribute to their knowledge.
Accountability procedures and approvals
Giving an overview of Accountability procedures and approvals, Mr. Lubowa Gyaviira represented by Mr. Tom Elwana underscored the need for researchers to know the regulations for accountability when planning.
Key Accountability procedures as extracted from relevant laws, policies and procedures that govern public financial management include but not limited to; Public Finance Management Act 2015; Universities and Other Tertiary Institutions Act; Treasury Instructions 2017 and; Makerere University Financial Manual 2014.
Elwana said accountability helps to establish whether the funds advanced were used for the intended purpose and whether all documentation relating to the accountability was presented for review.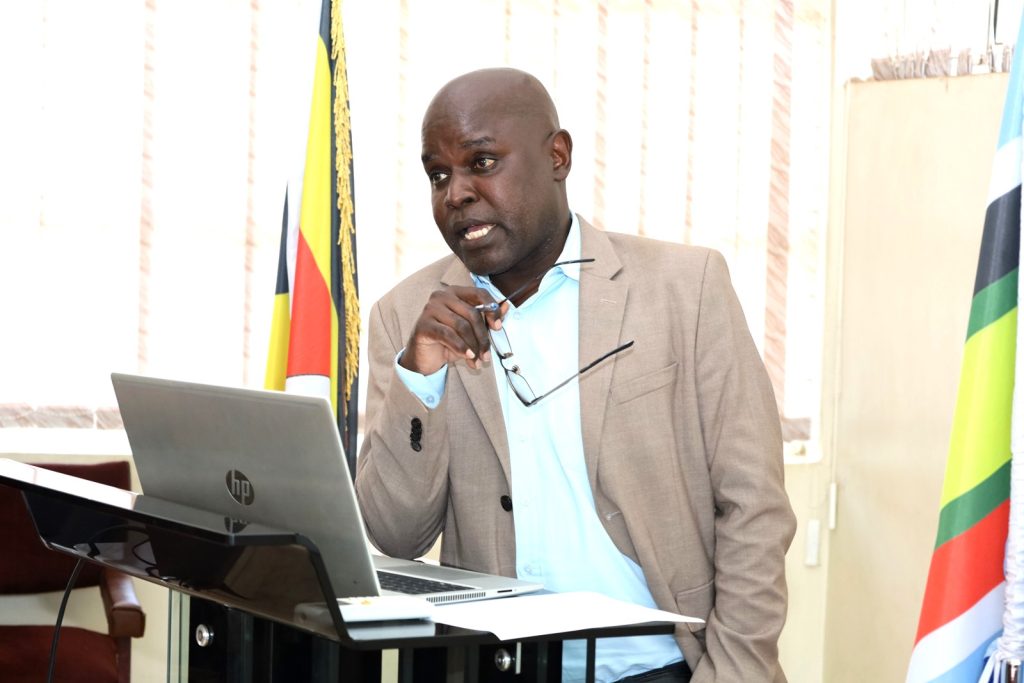 Section 10 paragraph 10.20.11 and 10.20.12 of the Treasury Instructions, 2017, requires all advances to be retired as soon as the necessity for their use ceases to exist or within sixty (60) days upon completion of the activity or by closure of business of the last working day of the financial year in which the advance was issued.
"The Makerere University Financial Procedures Manual 2014 under section 4.6.4 enjoins staff to account for all advances received within 14 days of the completion of the activity and in any case not later than 60 days.
Failure to comply with standing instructions leads to the withholding further advances; Recovery from payroll; and or Disciplinary action in accordance with laid down procedures", he said.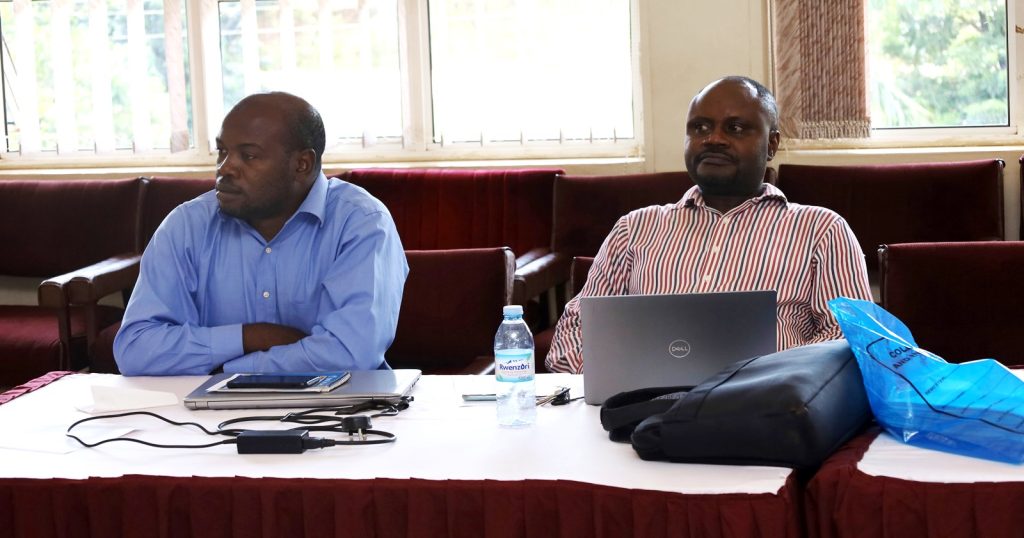 Elwana explained that staff advanced funds should follow the accountability and approval process from the unit accountant to the Internal Audit/examinations and compliance office which delivers to the Secretary Directorate of Internal Audit, who shall ensure it is stamped received, recorded in the register.
He said, a report for accountability must be attached and receipts indicating clearly amount of advance being accounted for while outstanding advances at end of year will be posted to the general ledger to make up the funds balance.
"Balances on advances not utilized at the end of the work/research should be surrendered to the Head of accounts and a receipt should be issued.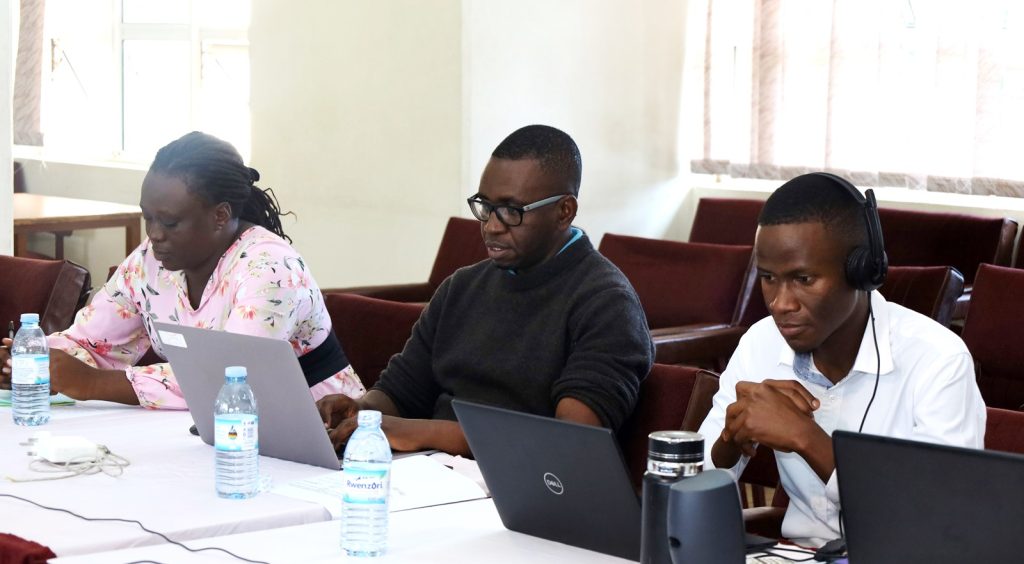 Failure to submit accountability will necessitate refund of all unaccounted for funds by the implementer.
After clearance of all accounted funds, a Journal Voucher (JV) is issued to show clearance of total amount accounted for," Elwana emphasized
Submission of projects to GAMSU, a MUST for implementation of any activity
Elwana told researchers that all project PIs must not only register their projects and budgets with the Makerere University Grant Administration, Management and Support Unit (GAMSU) but also submit quarterly reports to this unit.
"GAMSU has an application and is calling upon PIs to submit their projects for capturing in their data. Failure to be captured, they may not implement their activities", Elwana warned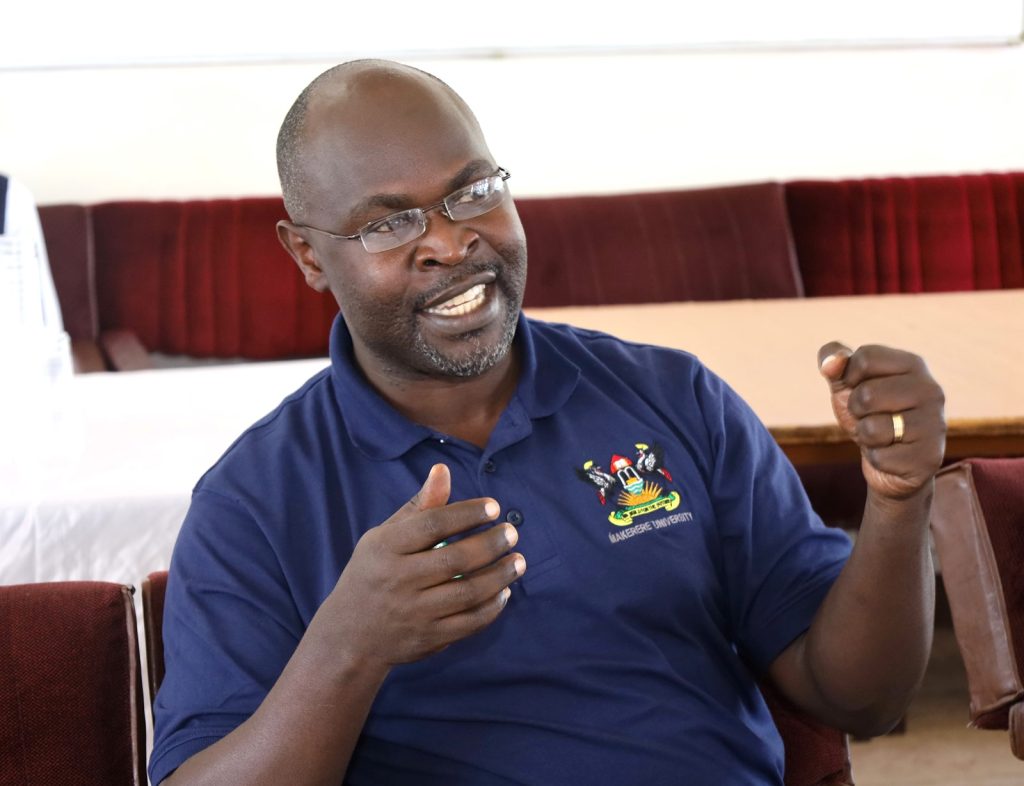 Makerere University established GAMSU, which is tasked with the responsibility of overseeing all projects and grants within the university. This measure, Elwana explained, was an agreement with Government to allow the university oversee and receive the grants instead of the funds going directly to the consolidated fund.
The key responsibility of GAMSU is to ensure that reporting is streamlined within the university. GAMSU requires quarterly accountability reports from all grants and projects.
Submission of all budgets by all projects and grants is also mandatory as part of the accountability reports required by the University and Government.
As a matter of emphasis, on submission of accountability reports, PIs were advised to pay attention to their MoUs since different funders have different requirements.
Detailed presentations from the training follow below.
ICT Bootcamp for Vacists (P7, S4 & S6), Students & General Public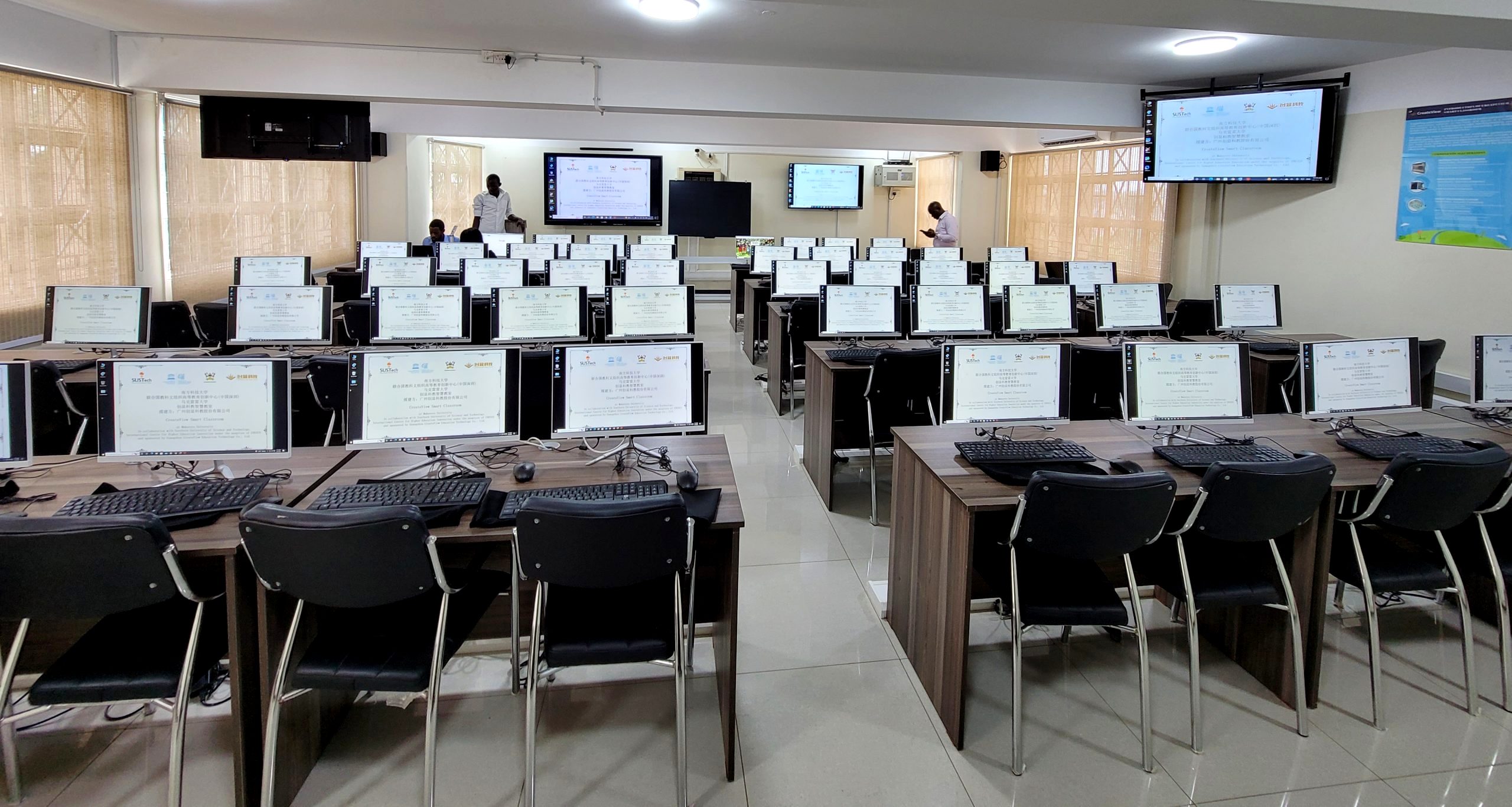 Makerere University, College of Computing and Information Sciences (CoCIS) is the main ICT training, research and consultancy Centre in Makerere University and the region. The College runs a Center for Innovations and Professional Skills Development (CiPSD), through which the College addresses various industrial challenges, like skills development, incubation of new ideas and nurturing of new technology-based business.
CiPSD has organised an ICT Bootcamp to equip participants with  hands-on tech skills. Practical sessions are open to vacists (P.7, S.4 and S.6), Students and the general public.    
DURATION : 2 Weeks – Instructor Led (Hands-on practical training)
Start Dates : 20th/11/2023 (P.7 & S.4 )    |  04th/12/2023 (S.6 & Others)
CERTIFICATE : Each participant will receive a certificate at the end of the training
BOOTCAMP REGISTRATION LINK :  https://bitly.ws/X9kv
TARGET AUDIENCE :
Vacists (P.7, S.4 & S.6)
Students
Anyone interested in acquiring hands-on tech skills.
SKILLS COURSES
Microsoft Office Suite, Internet & Online Collaboration – 50,000/= (2 weeks)
Programming/Dynamic Website Design, – 50,000/= (2 weeks)
Graphics Design & Image Editing – 50,000/= (2 weeks)
Networking & Systems Administration – 50,000/= (2 weeks)
Computer Repair & Software Maintenance – 100,000/= (2 weeks)
3D Computer Animation – 50,000/= (2 weeks)
Computerised Accounting – 350,000/= (3 weeks)
PAYMENT PROCEDURE:  To book your slot, go to the Accounts Office, CIT  Block A, Level 2, and get a reference number. Proceed to any nearest bank and deposit training fees. 
CONTACT INFORMATION
The Center for Innovations and Professional Skills Development (CIPSD)
Block A – Front Office/Block B, Level 5
College of Computing and Information Sciences (CoCIS)
Makerere University
Email: cicpsd@cis.mak.ac.ug
Tel: +256 753 200013/ +256 392 000180 / +256 782 512897
CoCIS CIPSD Short Courses Nov, Dec 2023 & Jan 2024
Makerere University College of Computing and Information Sciences (CoCIS) is the main ICT Training, Research and Consultancy Centre in Makerere University. The College has six Academic departments comprising of the Department of Computer Science, Department of Networks, Department of Information Technology, Department of Information Systems, Department of Library and Information Sciences, and the Department of Records and Archives management.
In addition to the mainstream degree programmes, C0CIS has a specialized Center for Innovations and Professional Skills Development CIPSD) which delivers state-of-art training in ICT e.g. the Cisco Networking Academy for Cisco related courses, the Microsoft IT Academy Program for Microsoft related courses, International Computer Driving License course, Oracle Certified Training center for Oracle, Linux and Unix Training center. The College is also an authorized Testing center, operating under PearsonVUE and Kryterion. Listed in the table below are the courses currently offered at the Center with their next start dates, duration, and cost.
For SENIOR 4 & 6 VACISTS at affordable fees.
Utilize your vacation and achieve an international certificate to help your future career and stand out from the crowd.
Nov 2023 / Jan 2024 / April 2024 / July 2024 (For all courses)
Contact Information
E-mail: psd@cis.mak.ac.ug
Tel: +256 392 000 180
Mob: +256 782 512 897