Call for Applications: CTCA Study Coordinator (Nov 2021-Nov 2026)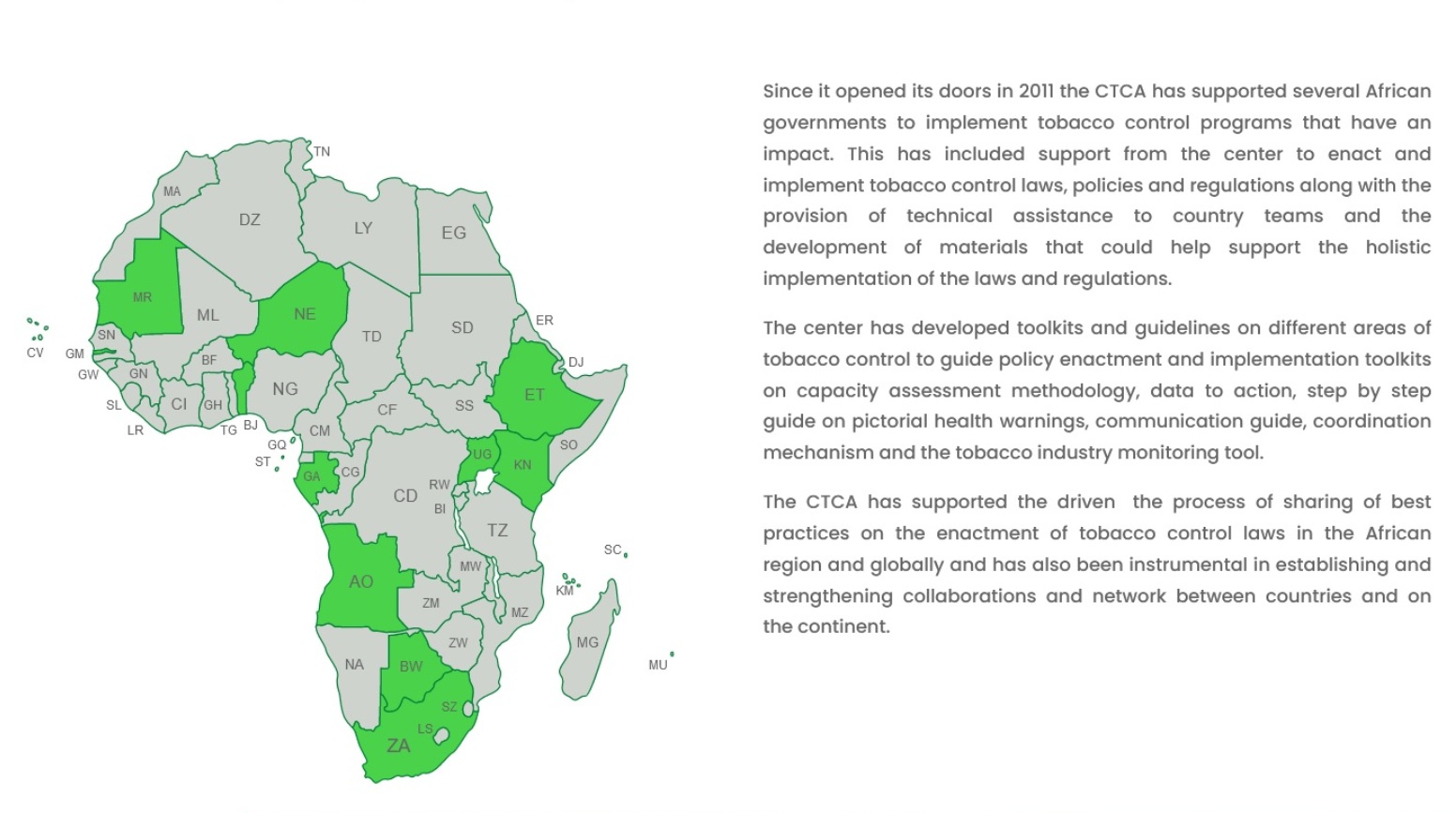 Project Title
Quit4Life+: Adapting and Evaluating a Phone-Based Tobacco Use Cessation Program for People Living with HIV in Uganda and Zambia
Introduction
The Centre for Tobacco Control in Africa is open for applications from suitably qualified candidates to coordinate a 5-years study in the field of HIV, tobacco use cessation and mHealth. The project targets young professional with a background in Public Health and clinical medicine from recognized university or any other related field institutions. The candidate should be interested in furthering research skills in the domains of HIV, tobacco control, mHealth, clinical trials and desirous of pursuing a PhD. The project provides opportunities for PhD.
About the Project
The Centre for Tobacco in Africa (CTCA), a constituent entity of Makerere University School of Public health responsible for capacity building and research for tobacco control in Africa. CTCA and the University of Southern California (USC) will be implementing a 5-year research project titled "Quit4Life+: Adapting and Evaluating a Phone-Based Tobacco Use Cessation Program for People Living with HIV in Uganda and Zambia". This randomized control trial study aims to promote smoking cessation among HIV infected persons through adapting a standard short message service (SMS) for tobacco cessation program and the efficacy of SMS-based program tailored to meet the needs of PLWH (Quit4Life+) in comparison to the current standard of care in Uganda and Zambia.
The study will provide insights into the efficacy, feasibility, and applicability of delivering tobacco cessation interventions through health care professionals at HIV treatment centers in two countries with different tobacco use patterns, policy environments, and health care resources and provide needed information to providers and policymakers looking for cost-effective tobacco cessation interventions to inform scale-up of tobacco use cessation in LMICs worldwide. The project is therefore targeting public health professionals with experience in clinical trials and interested in fortifying their research skills who want to do a PhD.
While the PhD sponsorship is not embedded in the study, the project provides opportunities for a 5-year hands-on practicum the study coordinator will optimize to further his/her research and writing skills. The study coordinator will be expected to participate in teaching and to co-mentoring students interested to conduct research in the fields covered by the study. The candidate will be assigned an academic mentor from within the study team to further his/her career objective.
Scope of Work
The objective of recruiting a study coordinator is to strengthen coordination of the study to attain the project deliverables in the projected timelines. Therefore, the project seeks to recruit a professional responsible for holding the research program together in support of the project goal and specific aims to understand tobacco use cessation among HIV positive clients in health care settings. The search is for a full-time professional to hold the different components of the research project linked and desirous of undertaking a PhD. The successful individual will undergo a 6 months' probation. The contract is renewable after successful performance appraisal for up to 5 years. In fulfilment of the PhD support, part of the individual salary will pay his/her tuition at Makerere University. The individual will use data from the project to write his/her thesis and also participate in the capacity building activities/session at the School of Public Health.
The study coordinator will;
Develop the quarterly and annual work plans for the project
Draft communication letters and memos for signature by the PI or his/her designate
Schedule and convene virtual/physical meetings
Act as secretary for the meetings
Prepare terms of reference and job descriptions of project staff including field research teams
Coordinate research capacity building activities and keep liaison with the study site teams in the two countries
Ensure the study tools are up to date and protocols are submitted to IRB including renewals
Support the procurement of the needed equipment to conduct the data collection
Field supervision of study activities
Supervision and appraisal of research assistants
Overseeing data management and analysis, maintain, and update the research database for ease of follow up and reference
Ensure quality assurance of the data collected
Tracking progress against targets and documenting the study progress for timely and quality research outputs
Preparing and submitting weekly progress reports to the PI
Planning and management tasks for the smooth running of the research project.
Track progress against targets and document the study process through compilation of monthly reports
Coordinate the consent disclosure language and authorization, data collection, management, analysis and transmission
Generate activity plans and the requisite operational schedules.
Participate in preparation of manuscripts for publication in scientific journals.
Compile monthly, quarterly, and annual report for review by the PI
Participate is translating research outputs into peer reviewed journal articles, manuscripts, and publications.
Organize dissemination of research information through various dissemination channels
Any other duties related to the study that may be assigned by the PI
Key deliverables along the project path
The required deliverables include;
Study tools
Quarterly and annual work plans & budgets
Performance Reports; Monthly, quarterly annual
Term of references for the various level of the project team
Checklists of project team
A publication per year
Supervision of students at master's level
Submission of a research grant for funding
A PhD dissertation
Application Procedures
The applicant should submit electronically by 15th January 2022 at 5.00pm EAT;
A cover letter
A detailed Curriculum Vitae highlighting relevant research experience
Copies of academic transcripts
A statement of motivation that indicates reasons for applying for this post
Reference letters from two referees with active phone numbers, and email addresses
Address your application EOI[at]ctc-africa.org
Preference will be given to applicants interested in pursuing a PhD and demonstrated ability to contribute to the overall project goal.
Call originally posted on CTCA website
New Tools for Paediatric Evaluation of Disability Inventory in Children developed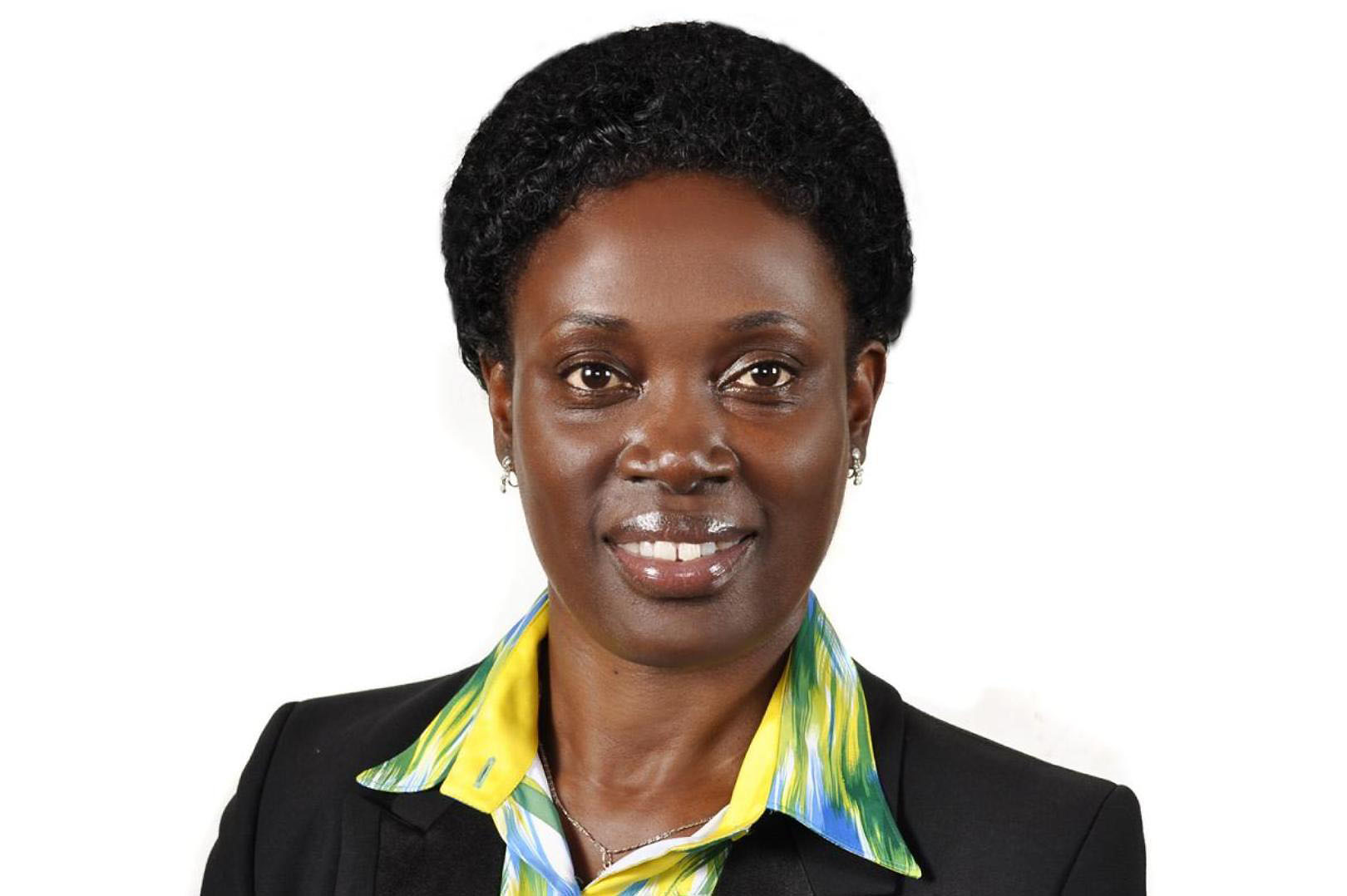 Dr. Angelina Kakooza an Associate Professor in the Department of Paediatrics, School of Medicine, College of Health Sciences (CHS) conducted a study to adapt the Paediatric Evaluation of Disability Inventory (PEDI) for Uganda. The PEDI was originally developed and standardized to measure functional performance in American children. The study performed by Prof. Kakooza and the research team is the first of its kind conducted in sub-Saharan Africa. The study describes the adaptation, translation, and validation process undertaken to develop a culturally relevant PEDI for Uganda (PEDI‐UG).
Stressed in Doing vs. Enjoyment in Doing
There is a lot of craze with doing and doing. As the year begins we all have fresh goals greatly enthusiastic about fulfilling by the close of 2022. In addition, we carry along with us past behaviours that are stressful though they seem enjoyable as we do them like being overly glued to social media. There is a skewness to doing than being for most people. The majority of the people students, staff and other people elsewhere hardly enjoy the doing.
COMBINING BEING AND DOING
We all know that there is more to life than doing yet it is often difficult to enjoy the doing. We actually pride ourselves in doing over being. The truth is we are more productive, enjoy ourselves more, have more meaning in life, have better relationships at work if we enjoy the doing rather than being stressed in the doing. Each one of us needs to ask ourselves whether we are stressed in the doing or enjoy the doing.
Wherever your heart gets racing as you do any piece of work stop for a while and find balance. That is the moment to assess yourself whether you are stressed in the doing or you are enjoying the doing. Endeavour to enjoy the doing.
Happy New year of doing and being.
Henry Nsubuga
Manager, Counselling and Guidance Centre,
Plot 106, Mary Stuart Road (Opposite Mary Stuart Hall),
Makerere University
Email: henry.nsubuga[at]mak.ac.ug
Tel: +256-772-558022
HEPI-SHSSU Newsletter December 2021
Greetings from the HEPI-SHSSU project. We are delighted to present to you the Fifth Edition of the HEPI Newsletter.
We are in the fourth year of HEPI Project implementation, and we have had great accomplishments in spite of the COVID-19 pandemic.
The articles reflect what has happened during the last four years. The Scientific Conference was a great success and we hope that we will continue to have these conferences on an annual basis.
We are excited by the research capacity built among undergraduate, graduate students as well as faculty. We are proud of the many publications that are coming out of the research effort.
This edition highlights some benefits from many of the HEPI Partners and the key areas of the HEPI project.
I hope that faculty and students fully utilise the HEPI project to enhance student-centered learning, faculty development, research in the field of health professions education, non-communicable diseases and other priority areas including HIV/AIDS. We should specifically continue to build capacity for e-learning and other innovative methods of learning.
I hope you enjoy reading the articles in this edition.
I wish you a happy and prosperous 2022.
Professor Sarah Kiguli
Principal Investigator, HEPI Project
TOPICS:
Transforming Health Professions Education (HPE) Post Conference Report
Beyond clinical practice to capacity building during Post Graduate Selective placement
The HEPI-SHSSU Scholarship in Family Medicine-A life-changing experience
How it all came to be!
Online pedagogy: HEPI's Indelible mark on Busitema University
The experience of clinical teaching at Kabale Regional Referral Hospital as a Student of a Master of Science in Health Professions Education
Participation experiences in the NETWORK TOWARD UNITY FOR HEALTH Annual Conference Held 21st to 23rd July, 2021
A timely support that guaranteed my completion of the Master's Degree, thus realising my dream
The Health Professions Education training: An important opportunity to appreciate the need to improve trainer knowledge, skills and competencies
The influence of knowledge of postnatal danger signs on maternal health
The Nurtured Talent
Rise from the Ashes: COVID-19 Patient Number 3166
HEPI not only gave me the opportunity to learn research but also to build my professional network
HEPI-A Special Thank You!
What they don't tell us about research as undergraduate students that HEPI has told me!
Improving in-service health workers research capacity through health professional development trainings: experiences from a rural setting in Uganda
Publications from the HEPI Supported Research: July 2020 – June 2021