MakSPH-METS Position: Monitoring & Evaluation Officer -NTLP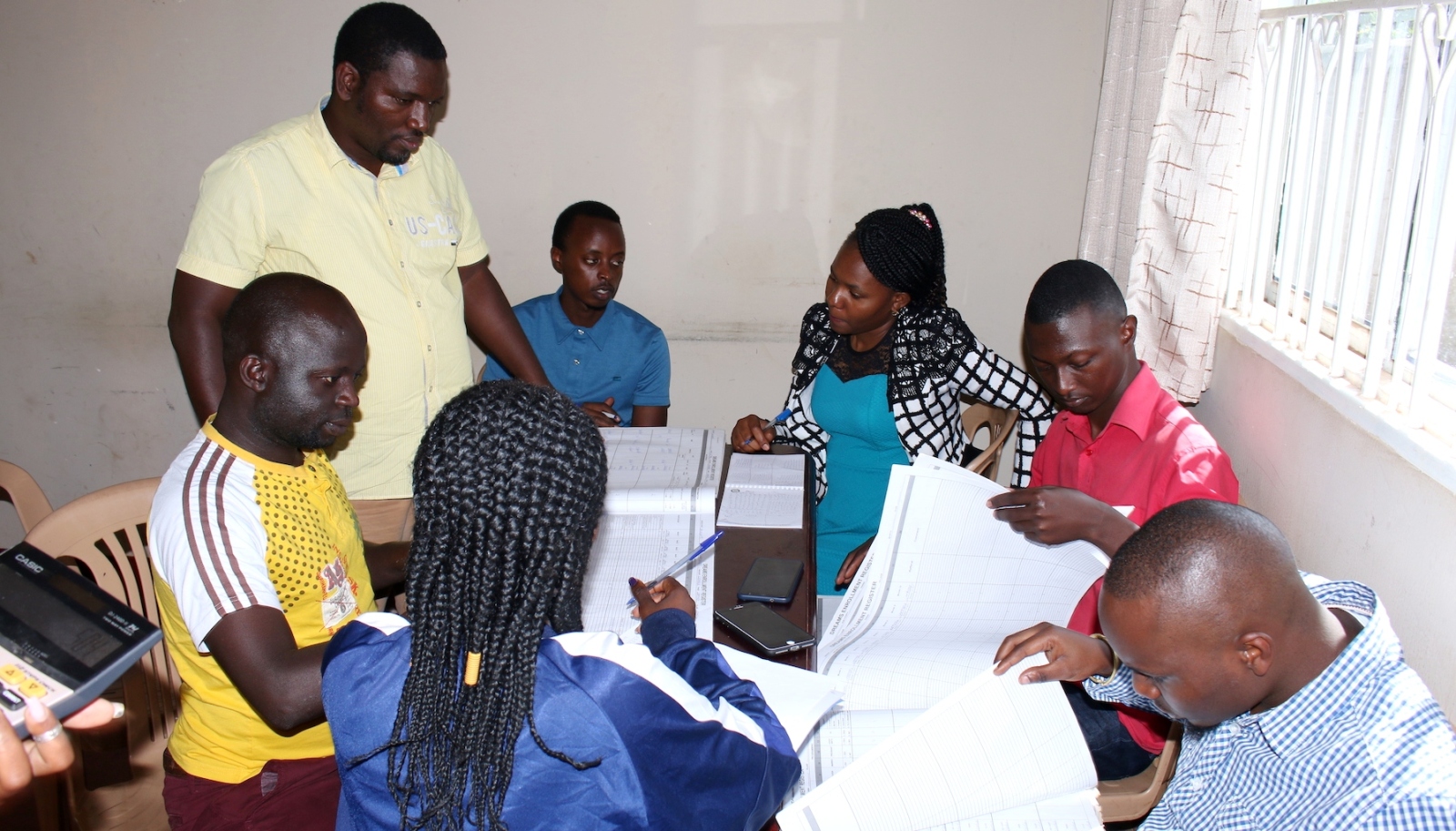 The Makerere University School of Public Health Monitoring and Evaluation Technical Support (MakSPH-METS) Program is a five-year (2020-2025) CDC-funded Cooperative Agreement. The MakSPH-METS program emerged out of the growing recognition of the importance of evidence-based decision making for an AIDS Free Generation in Uganda. The overall purpose of the Program is to establish coordinated and effective national and district systems for the management of strategic information for a robust HIV response. We seek to recruit dynamic, competent, and experienced candidates to fill the position of Monitoring and Evaluation Officer -NTLP
| | |
| --- | --- |
| Title: | Monitoring and Evaluation Officer |
| Department: | Department of National Disease Control |
| Division | Tuberculosis and Leprosy Division |
| Reports directly to | Data Manager & Epidemiologist |
| Reports indirectly to | Assistant Commissioner of Health Services/TB & Leprosy |
| Responsible for: | None |
| Duty station: | MoH/NTLP offices, Wandegeya |
| Status: | Full time |
| Commitment: | One Year, Renewal is Subject to Funding & Performance |
General Description of the National TB and Leprosy Program
The National TB and Leprosy Division (NTLP) is a division under the Department of National Disease Control in the Ministry of Health whose overall functions are to establish country wide quality diagnosis and treatment services for TB and Leprosy and to coordinate the implementation of TB and Leprosy control activities.
Job Purpose
The Monitoring and Evaluation Officer is recruited by METS on secondment to work with the National TB Leprosy Division (NTLP) headquarters in Wandegeya, Kampala. The Monitoring and Evaluation Officer will work closely with the technical team at NTLP to support establishment of an integrated electronic case-based surveillance system (eCBSS) for TB and leprosy, will support in strengthening the quality of data in DHIS2, support in conducting supply chain related Monitoring and Evaluation and institutionalized web-based data collection at NTLP.
Key functions and responsibilities will include:
Support establishment of electronic TB/leprosy Case Based Surveillance System (eCBSS) (40%)
Support the establishment of case-based surveillance system for TB/leprosy
Together with the TB Epidemiologist, provide support to the design and development of the eCBSS to meet the project needs within time and cost constraints in collaboration with the consultant
Support the pilot testing of the eCBSS
Resolve end user hardware and software issues in a timely and professional manner in collaboration with the consultant
Perform system monitoring and analysis, and performance tuning to track system performance
In collaboration with the consultant, troubleshoot system hardware, software, networks, and operating systems
Develop system access criteria, monitor, and control all system access; and implement security controls to secure computer system and ensure data integrity
Provide IT support to the user community by interfacing with them.
Support in strengthening TB/leprosy Data Quality (40%)
Monitoring and reviewing data that is entered in DHIS2 and eCBSS checking for completion and accuracy on a weekly, monthly, and quarterly basis
Data cleaning – identifying, assessing and resolving any data quality issues.
Working with districts and regional structures to resolve any data quality issues.
Developing data use and data quality best practice guidelines and providing user training.
Providing ad-hoc support to ensure that best practice is followed.
Addressing the root cause of data inconsistencies and recommending improvements.
Ensuring that the program has complete and accurate data to support decision making.
Measuring and reporting to management on the progress of data quality improvement.
Conducting periodic data analysis as
Monitoring & evaluation support for TB/leprosy Supply Chain (10%)
Support the coordination of the reporting and ordering for TB medicines in a timely manner and the follow up of non-reporting facilities.
At the end of every cycle, retrieve, analyze, and provide information on reporting rates, consumption data and patient statistics from the TB medicines web-based ordering and reporting system (TWOS) and any non-web-based orders submitted to the warehouse for bimonthly reporting
In collaboration with the MOH/DHI, routine monitoring of system uptime and maintenance of the system and support update and maintenance of the MoH health facility inventory and periodic update of TB accredited facilities
Conduct logistics trainings in use of TWOS and provide technical support to system users
Review TWOS logistics data and identify facility based logistic gaps for periodic Facility Data Quality Assessments
Prepare periodical TB data quality reports
Support establishment and institutionalization of online/web-based data collection for TB/leprosy
Lead establishment of online data collection, management, and analysis efforts
Together with activity leads, participate in the development of survey, support supervision and assessment web-based data collection tools
Support capacity building for web-based data collection
Lead in data management and analysis for generated data
Support in dissemination of support supervision, data quality assessment results to stakeholders
Position minimum qualifications:
Bachelor's degree in Statistics, Quantitative Economics, IT/Computer science, or Epidemiology/Biostatistics and/ or any other relevant qualifications
Desired Experience & Qualifications
At least 4 years of working experience in Monitoring and evaluation in the context of TB/HIV/AIDS or any other health related program area.
Strong skills in data analysis and vast experience in working with DHIS2
Experience working with large databases and data analysis
Experience developing and or automating dashboards
Strong skills in oral and written English
Experience with HIS applications that are currently used in Uganda for disease surveillance
Expertise in documentation, presentation tools, and project management tools
How to apply:
Detailed Job Descriptions can be found at: https://mets.or.ug/career/ or  https://bit.ly/NTLPofficer
Qualifying candidates should submit motivational letter, resume with contacts of three (3) professional referees and copies of all relevant academic documents as ONE PDF FILE to mets[at]musph.ac.ug by 5:00pm on 15th January 2022. Clearly indicate the position you are applying for in the email subject. Only shortlisted candidates will be contacted.
MakSPH-METS is an equal opportunity employer; all qualified candidates are highly encouraged to apply.
New Tools for Paediatric Evaluation of Disability Inventory in Children developed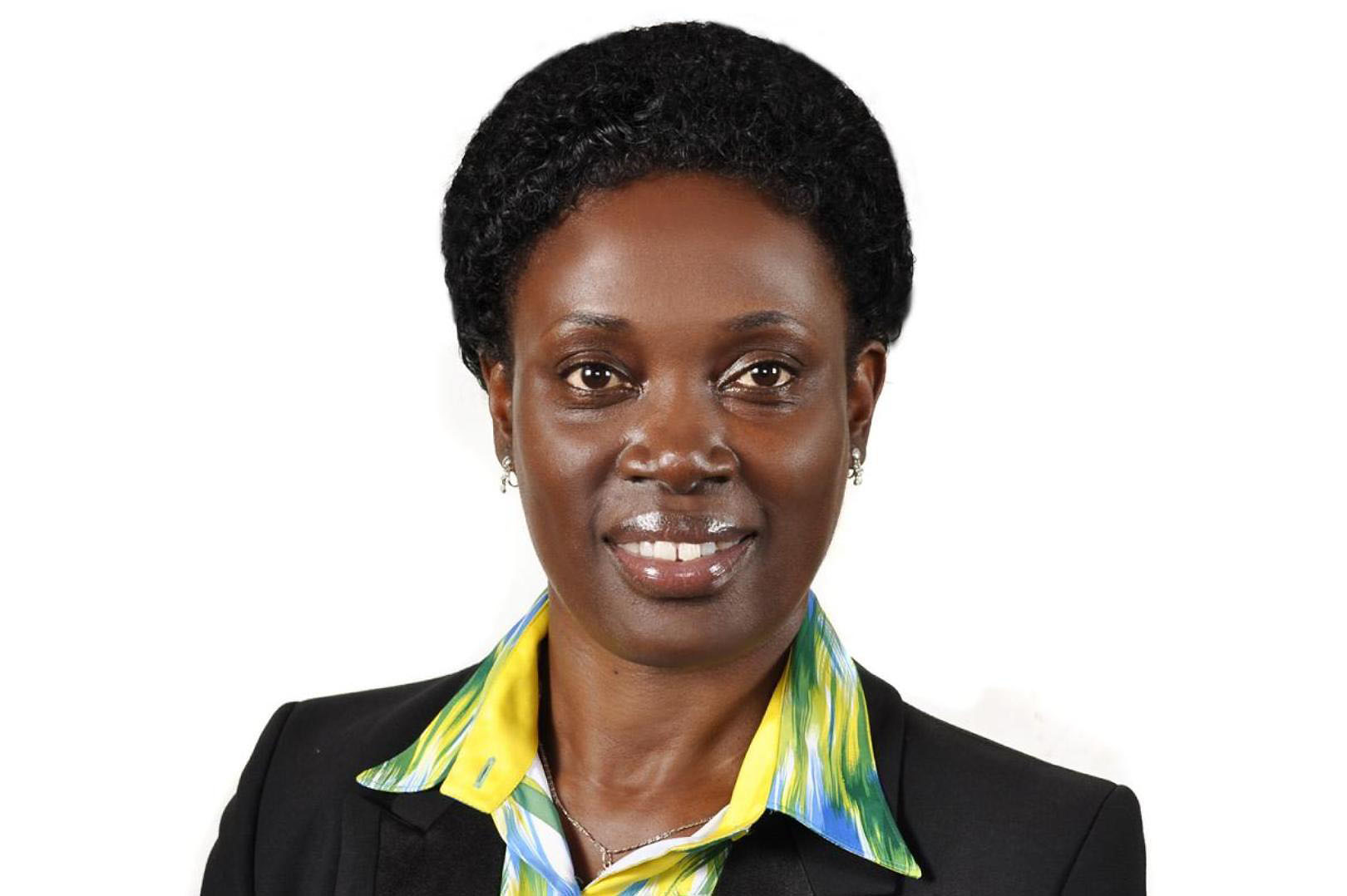 Dr. Angelina Kakooza an Associate Professor in the Department of Paediatrics, School of Medicine, College of Health Sciences (CHS) conducted a study to adapt the Paediatric Evaluation of Disability Inventory (PEDI) for Uganda. The PEDI was originally developed and standardized to measure functional performance in American children. The study performed by Prof. Kakooza and the research team is the first of its kind conducted in sub-Saharan Africa. The study describes the adaptation, translation, and validation process undertaken to develop a culturally relevant PEDI for Uganda (PEDI‐UG).
Stressed in Doing vs. Enjoyment in Doing
There is a lot of craze with doing and doing. As the year begins we all have fresh goals greatly enthusiastic about fulfilling by the close of 2022. In addition, we carry along with us past behaviours that are stressful though they seem enjoyable as we do them like being overly glued to social media. There is a skewness to doing than being for most people. The majority of the people students, staff and other people elsewhere hardly enjoy the doing.
COMBINING BEING AND DOING
We all know that there is more to life than doing yet it is often difficult to enjoy the doing. We actually pride ourselves in doing over being. The truth is we are more productive, enjoy ourselves more, have more meaning in life, have better relationships at work if we enjoy the doing rather than being stressed in the doing. Each one of us needs to ask ourselves whether we are stressed in the doing or enjoy the doing.
Wherever your heart gets racing as you do any piece of work stop for a while and find balance. That is the moment to assess yourself whether you are stressed in the doing or you are enjoying the doing. Endeavour to enjoy the doing.
Happy New year of doing and being.
Henry Nsubuga
Manager, Counselling and Guidance Centre,
Plot 106, Mary Stuart Road (Opposite Mary Stuart Hall),
Makerere University
Email: henry.nsubuga[at]mak.ac.ug
Tel: +256-772-558022
HEPI-SHSSU Newsletter December 2021
Greetings from the HEPI-SHSSU project. We are delighted to present to you the Fifth Edition of the HEPI Newsletter.
We are in the fourth year of HEPI Project implementation, and we have had great accomplishments in spite of the COVID-19 pandemic.
The articles reflect what has happened during the last four years. The Scientific Conference was a great success and we hope that we will continue to have these conferences on an annual basis.
We are excited by the research capacity built among undergraduate, graduate students as well as faculty. We are proud of the many publications that are coming out of the research effort.
This edition highlights some benefits from many of the HEPI Partners and the key areas of the HEPI project.
I hope that faculty and students fully utilise the HEPI project to enhance student-centered learning, faculty development, research in the field of health professions education, non-communicable diseases and other priority areas including HIV/AIDS. We should specifically continue to build capacity for e-learning and other innovative methods of learning.
I hope you enjoy reading the articles in this edition.
I wish you a happy and prosperous 2022.
Professor Sarah Kiguli
Principal Investigator, HEPI Project
TOPICS:
Transforming Health Professions Education (HPE) Post Conference Report
Beyond clinical practice to capacity building during Post Graduate Selective placement
The HEPI-SHSSU Scholarship in Family Medicine-A life-changing experience
How it all came to be!
Online pedagogy: HEPI's Indelible mark on Busitema University
The experience of clinical teaching at Kabale Regional Referral Hospital as a Student of a Master of Science in Health Professions Education
Participation experiences in the NETWORK TOWARD UNITY FOR HEALTH Annual Conference Held 21st to 23rd July, 2021
A timely support that guaranteed my completion of the Master's Degree, thus realising my dream
The Health Professions Education training: An important opportunity to appreciate the need to improve trainer knowledge, skills and competencies
The influence of knowledge of postnatal danger signs on maternal health
The Nurtured Talent
Rise from the Ashes: COVID-19 Patient Number 3166
HEPI not only gave me the opportunity to learn research but also to build my professional network
HEPI-A Special Thank You!
What they don't tell us about research as undergraduate students that HEPI has told me!
Improving in-service health workers research capacity through health professional development trainings: experiences from a rural setting in Uganda
Publications from the HEPI Supported Research: July 2020 – June 2021