Call For Applications: 4 PhD Scholarships under TELLS Project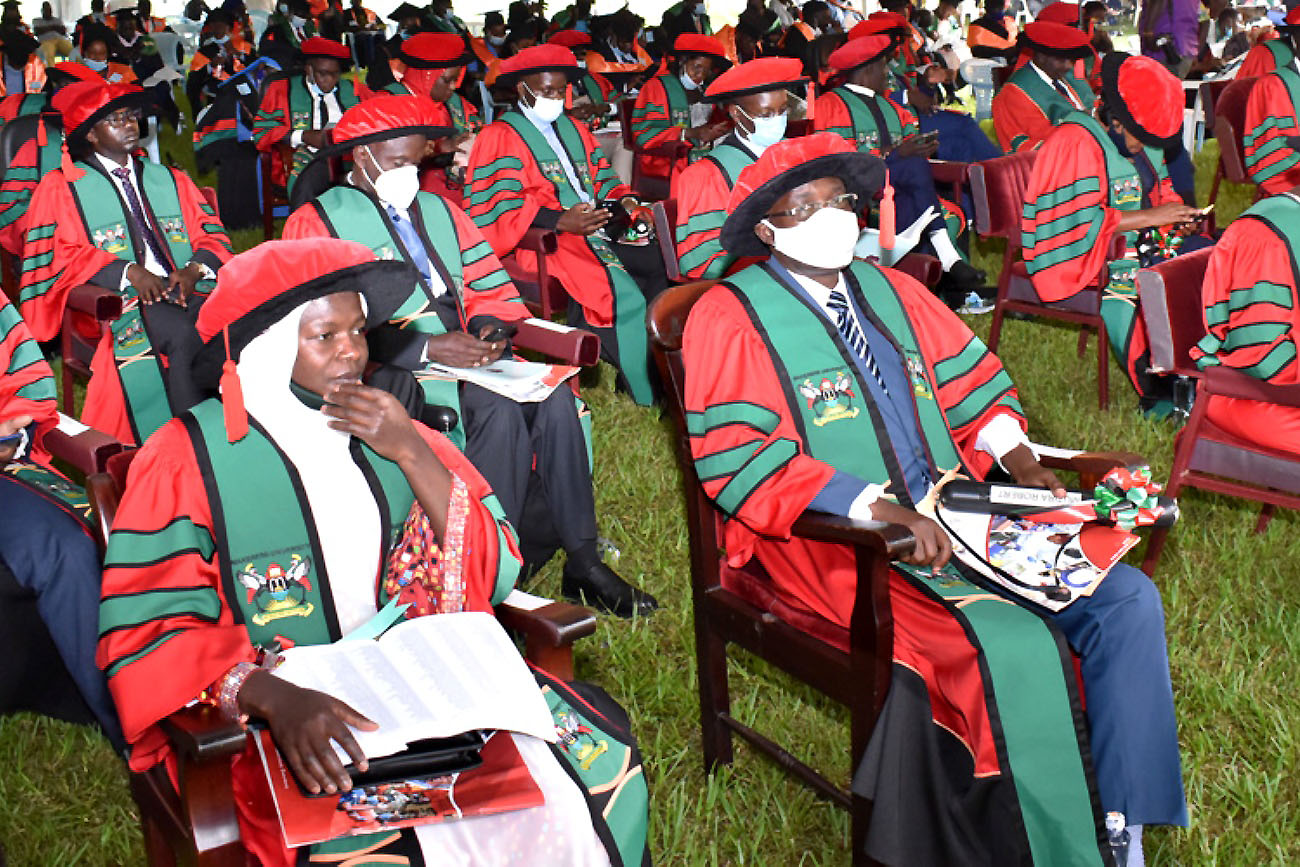 Makerere University in collaboration with the University of Agder, Norway, University of Rwanda, Rwanda and Jimma University, Ethiopia, is implementing a Six (6) years NORHED II supported Project titled 'Transformative Education and Lifelong Learning for Sustainable Development (TELLS)'.
TELLS is aimed at developing sufficient stock of gender balanced imaginal/transformative leaders and workforce for sustainable development of sub-Saharan nations. This is envisaged to be achieved though masters and PhD training for future school teachers, research on education of the future, micro-credentialing for lifelong learning and future education infrastructural development, among others.

We now wish to use part of the TELLS grant to provide a total of Four (4) PhD scholarships to
promising scholars conducting their studies and research at Makerere University in one or a
combination of the following broad areas:
1) Future Educational Technology for Open, Distance & eLearning
2) Fifth generation distance education
3) Micro-credentialing in lifelong learning
4) Future work markets education
5) Imaginal school teacher education
6) Imaginal higher education teacher education

The training of the Four (4) PhD students will take place at Makerere University, College of Education and External Studies, with possible short supervision visits to the University of Agder, University of Rwanda or Jimma University, depending on the supervision needs for a particular PhD student.
We invite interested candidates to apply for these PhD scholarships. The PhD training is expected to commence in January 2022 and will be supported for period of not more than Four (4) years on full-time basis. Applicants who are already admitted at Makerere University and still in their first year of PhD studies in the project's areas of focus will also be considered. The training is preferably by coursework and dissertation on existing PhD curricula in Education, ICT in Education, Information Systems, Higher Education or related fields at Makerere University. Candidates on PhD by Research only may also be considered if they have a quality research proposal approved in a period of less than 6 months from the date of this advert.
Eligibility
The applicant must
1) Be holding at least a Master's degree in Instructional Design and Technology, Open, Distance and eLearning, Education, Higher Education, Education Information Systems, Adult and Community Education (or equivalent);
2) Be a Ugandan citizen, aged not more than 45 years at the time of the closing date of receiving the applications;
3) Be able to stay in Norway, Rwanda or Ethiopia for a period of at most Three (3) months a year for supervision when need arises;
4) Not holding any other scholarship for PhD studies;
5) Demonstrate the ability to think creatively and work independently and also be able to work in a team of researchers from Uganda, Rwanda, Ethiopia and Norway.
6) Take on a PhD research project in any of the Six (or blend of the) areas named above.
Interested applicants should submit the following sets of documents:
1) An application letter for scholarship for PhD studentship;
2) A current CV (maximum five pages), which includes a detailed description of previous education at university level (all courses and grades) and a description of current research interests in line with the stated project areas of focus;
3) Citizenship Proof – Copy of national identity card or passport;
4) Three recent passport size photos;
5) A certified copy of the applicant's Master's degree/diploma;
6) Copy of admission letter at Makerere University;
7) A research Concept Note of maximum 5 pages (guidelines given below);
8) At least two recommendation letters from your academic referees. The referee letters should be sent together with the application.
The Concept Note must include:
1) A description of the applicant's research interest in any of the above areas;
2) A description of the applicant's background in this area/these areas;
3) A discussion on the applicant's motivation for conducting PhD studies;
4) A discussion on what outputs the applicant expects to realize through the PhD studies.
Application procedure
1) All application documents must be zipped up in one file folder.
2) Electronic submission of application for scholarship with supporting documents should be
sent to the PI of TELLS at Makerere University, Dr. Paul Birevu Muyinda on email
paul.birevu[at]mak.ac.ug with a copy to the Overall Coordinator of NORHED II Programme at Makerere University on e-mail mbuyinza[at]mak.ac.ug and PI University of Agder on maurice.isabwe[at]uia.no
3) No hardcopies of application documents will be required given the prevailing covid-19
situation.
4) Application submission deadline is 14th January 2022 at 5pm and interviews will be
conducted at an appropriate date to be communicated. Only shortlisted candidates will be
contacted for interviews. ANY APPLICATION SENT AFTER THE DEADLINE SHALL NOT BE ACCEPTED.
Selection Process
These are competitive PhD scholarships. The applications shall be vetted by a selection panel consisting of professors from Makerere University, University of Agder, University of Rwanda and Jimma University. Candidates will also be invited for interviews. Evidence of already having a teaching position at University will be an added advantage.
Admission for PhD at Makerere University
The admission for PhD in Education, Higher Education, ODeL, Information Systems, Adult and Community Education or related field at Makerere University is independent of the scholarship award and hence follows the existing admission processes/regulations of Makerere University. Successful candidates for the scholarship who are not yet admitted at Makerere University will be required to follow Makerere University PhD application procedure and secure admission before commencement of the PhD training in January 2022.
For more details on the different research areas, contact
Assoc. Prof Paul Birevu Muyinda, PhD
PI/Coordinator TELLS Project at Makerere University
Deputy Principal, College of Education and External Studies
Makerere University
E-mail: (paul.birevu[at]mak.ac.ug)
NB: WOMEN ARE STRONGLY ENCOURAGED TO APPLY
Dr. Kiggundu Appointed Head, Department of Humanities & Language Education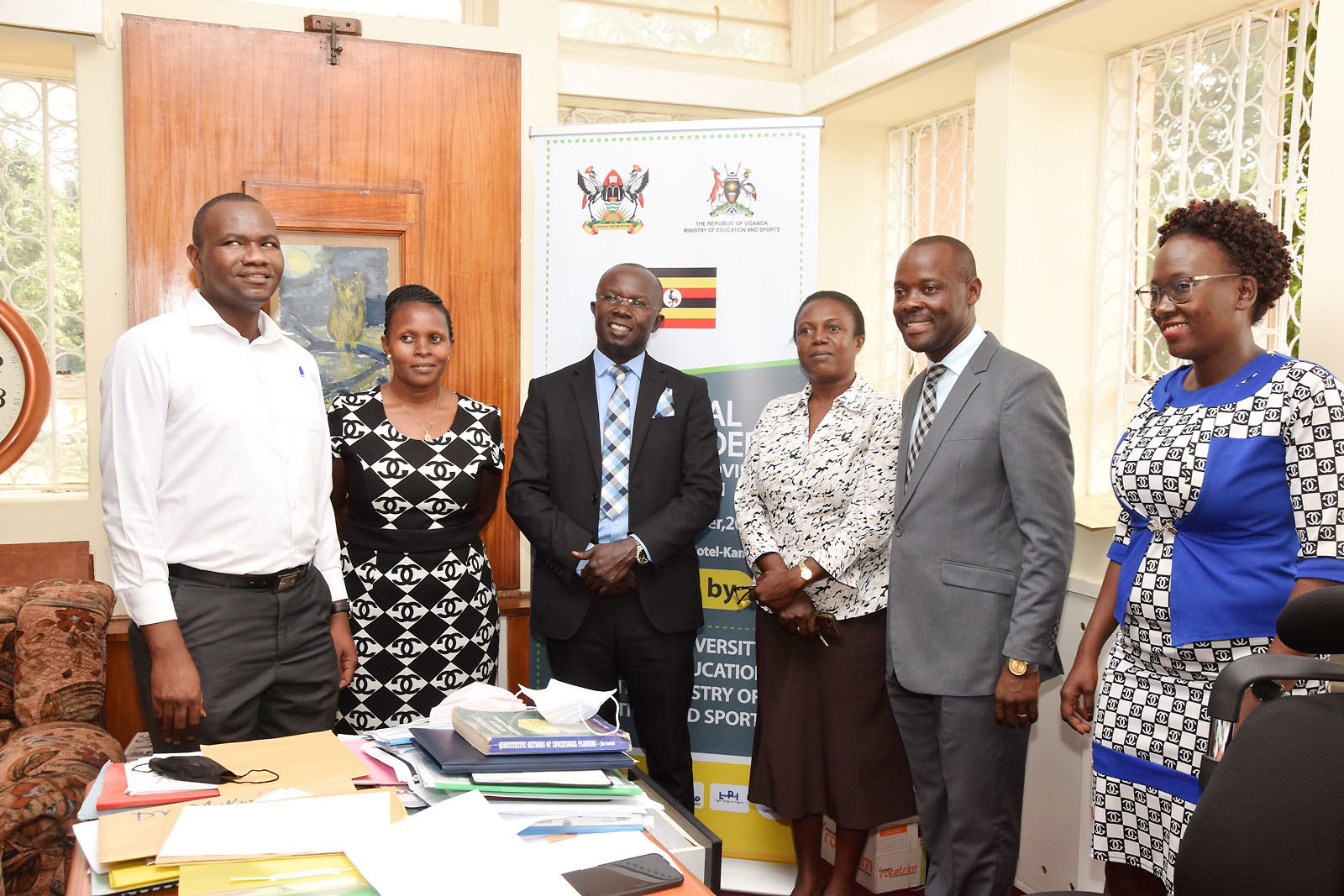 The Department of Humanities and Language Education, College of Education and External Studies today January 13, 2022 received a new head following the expiry of Dr. Nambi Rebecca's tenure.
Dr. Nambi handed over office to Dr. Muhammad Musoke Kiggundu after serving 4 months as acting head of the department. Dr. Nambi highlighted some of her achievements which included the introduction of seminar series, which have resulted in the publication of 13 papers, three staff promotions to the rank of senior lecturer. Three staff graduated with PhDs. She also introduced the Display Board where staff display their publications. Dr. Nambi welcomed Dr. Kiggundu and wished him a good tenure. She thanked management for the opportunity to serve her department and the staff for the support given to her during the term of office.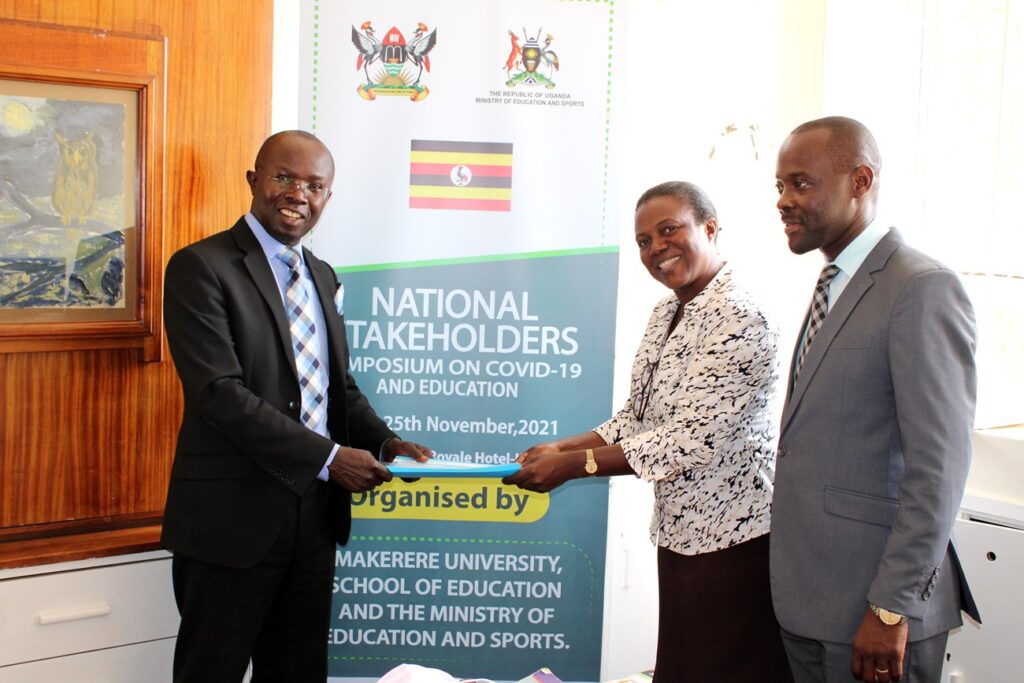 She requested the incoming head to conduct staff trainings for the new curriculum and also spear head curriculum review which is already in the pipeline.
Dr. Kiggundu thanked the staff of the department for the overwhelming support given to him during the voting process and pledged build on the achievements of Dr. Nambi.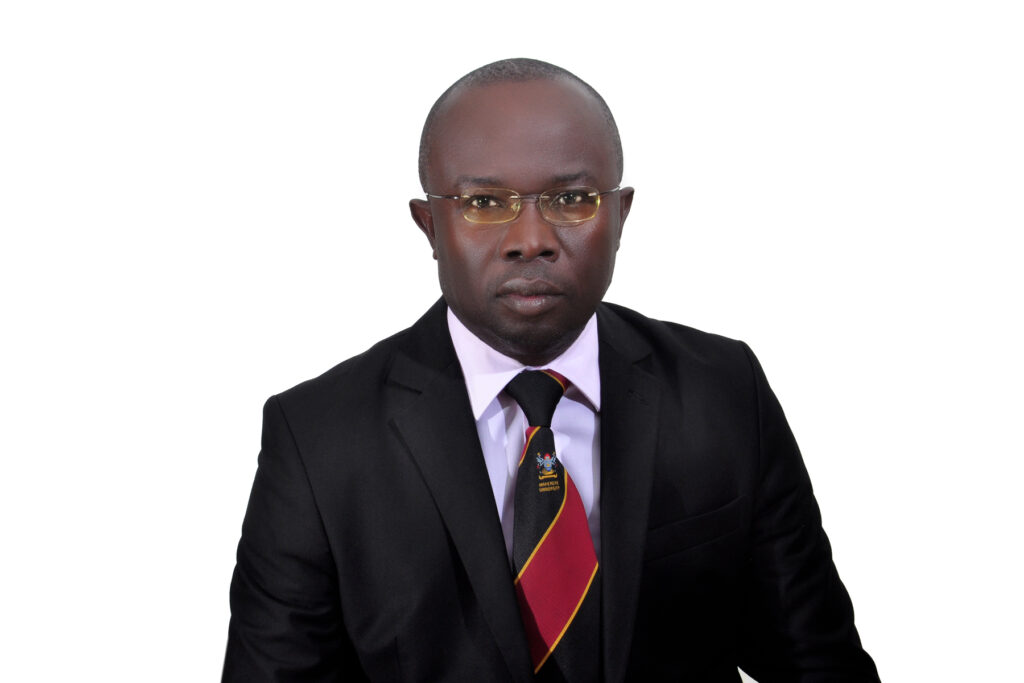 Some of the activities he plans to undertake include retooling of the students the college is training so that they fit the new curriculum issued by the Ministry of Education and Sports. Dr. Kiggundu noted that the department needed more research projects, saying they would be a good incentive for the staff. He called for the support of the Principal and the departmental staff in this endeavor. "I am happy to take on the responsibility given to me and with your support I know that we will achieve a lot," Dr. Kiggundu said.
On his part, the Principal, Dr. Fred Masagazi Masaazi, thanked Dr. Nambi for holding fort during her tenure and congratulated Dr. Kiggundu upon his election as Head. He cautioned that with the new curriculum, there is need to conduct in-house trainings for staff to bring them to speed with the new teaching and learning methods. He called on the new Head of Department to read his terms of reference in order to avoid conflict. "It is important to know what is expected of you and the reporting hierarchy," Prof. Masagazi said.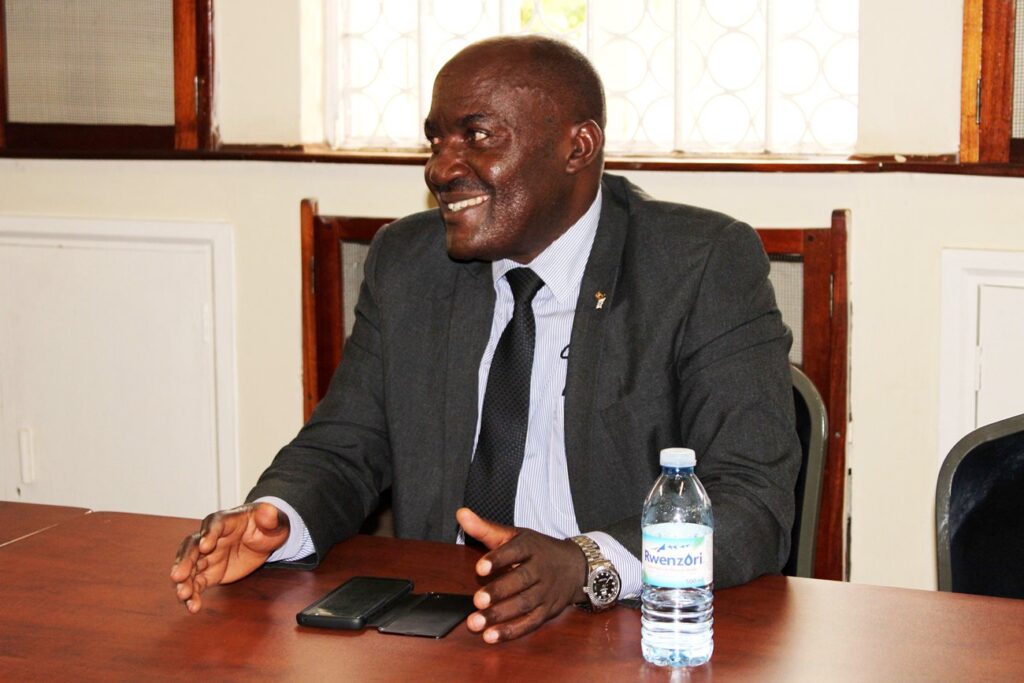 He also advised Dr. Kiggundu to ensure proper record keeping, saying even documents as old as 100 years are still important. The principal concluded by pledging his support to the new head of department.
The handover was also attended by the Dean of the School of Education, Dr. Mathias Mulumba who thanked Dr. Nambi for steering the college to higher horizons, pointing out that she took over leadership of the department at a difficult time when the university was in the process of conducting online examinations but she effectively managed the period. He congratulated her upon the introduction of seminars and leading the curriculum review process.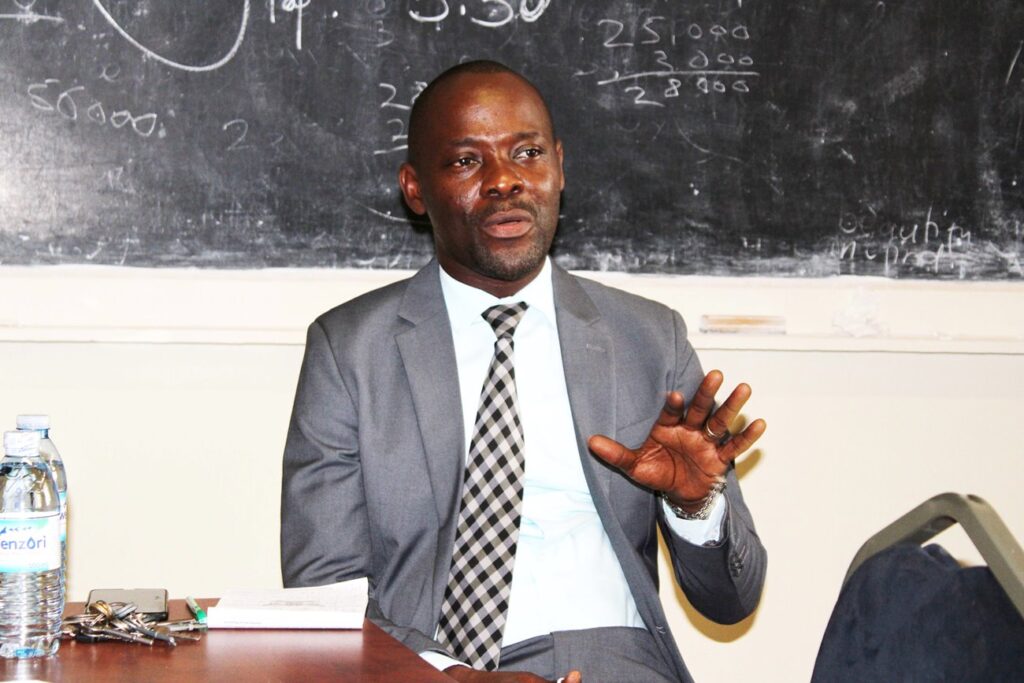 He congratulated Dr. Kiggundu, saying "I know you are a people person which give me pleasure to see you coming in as HoD". The Dean cautioned Dr. Kiggundu against fights with both his seniors and his juniors. He asked him to always reach out to colleagues and solve all the challenges and differences they may be experiencing. "Conflicts are too costly so solve them as soon as they arise," Dr. Mulumba advised.
He asked him to serve all people fairly, follow the university structures and also familiarize himself with the university policies especially those in regards to examinations and teaching and learning.
The handover was also witnessed by the Human Resources Officer of the college, Mr. Godfrey Makubuya, Dr. Josephine Kakeeto, Prof. Anthony Muwagga Mugagga, Mr. Mark Rujumba and Ms. Betty Kyakuwa among others.
TFU Leadership Development Programme for Undergraduate Finalist Students
Teach For Uganda (TFU) is a locally-rooted and globally informed leadership development organization operating as a non-profit organization since 2016.
The mission of TFU is to nurture leaders who are committed to advancing equitable access to quality education in low-income communities, by leveraging their power and knowledge to ensure that all children in Uganda attain an excellent education.
TFU offers a Two (2) year Fellowship programme through which they recruit and train Uganda's top university graduates and young professionals from all academic backgrounds into full-time teacher-leaders and place them in high-need rural and underserved government schools to improve the learning and life outcomes of children in the far-flung communities.
The fellowship is a leadership development programme aimed at equipping fellows with hands-on leadership and pedagogical skills to become effective teachers and lifelong leaders who are deeply rooted in the communities they serve.
TFU is seeking to recruit talented undergraduate finalist students (about to graduate) with a
strong academic background and leadership achievement.

Please visit https://www.teachforuganda.org/ for information on how to apply.
CEES to Equip Ghetto Youth with Entrepreneurial Skills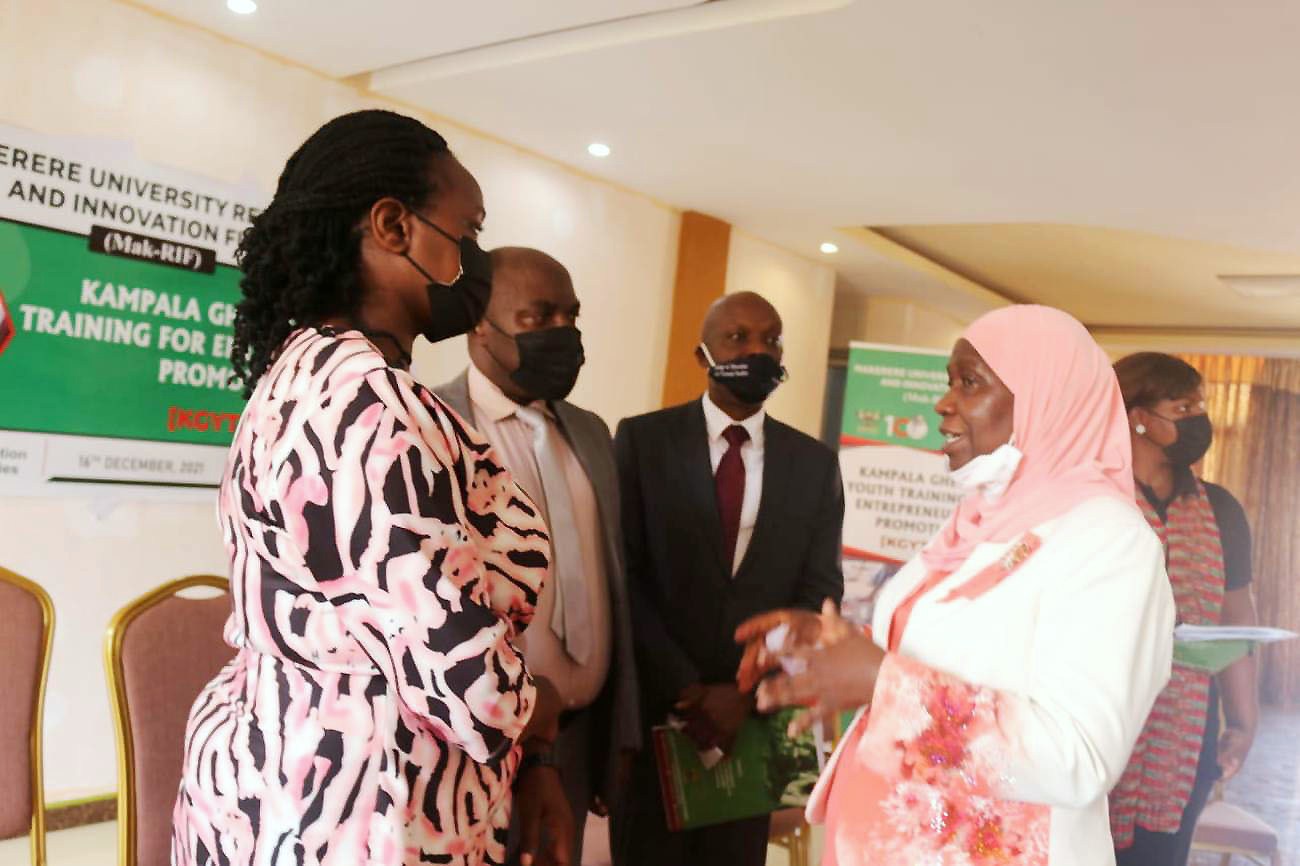 A team of researchers from the College of Education and External Studies (CEES) is set to train ghetto youth and equip them with entrepreneurial skills as well as give them seed capital for their businesses.
The team, led by Dr. Badru Musisi, has embarked on a stakeholder engagement with the ghetto youth, youth organizations, the Police, the Ministry of Kampala Capital City and Metropolitan Affairs among others to carry out a needs assessment before undertaking the study. The project, titled Kampala Ghetto Youth Training for Entrepreneurial Promotion (KGYTEP) seeks to offer an opportunity of self-employment to the youths.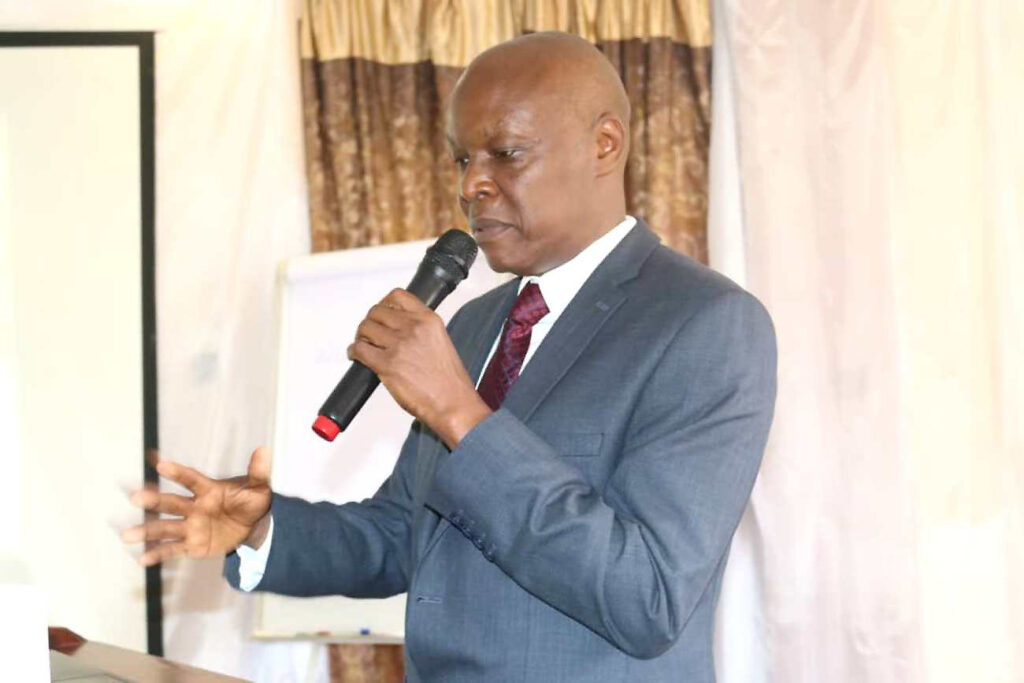 Speaking during the stakeholder engagement, the Minister for Kampala Capital City and Metropolitan Affairs, Hon. Minsa Kabanda said the ghettos have three categories of youth, the educated but unemployed, the school dropouts and the criminals, who each require different interventions. Some need orientation and training while others require rehabilitation.
She said many youths in the ghetto had never got an opportunity to be employed and therefore was pleased to learn that Makerere University had embarked on a project to help them.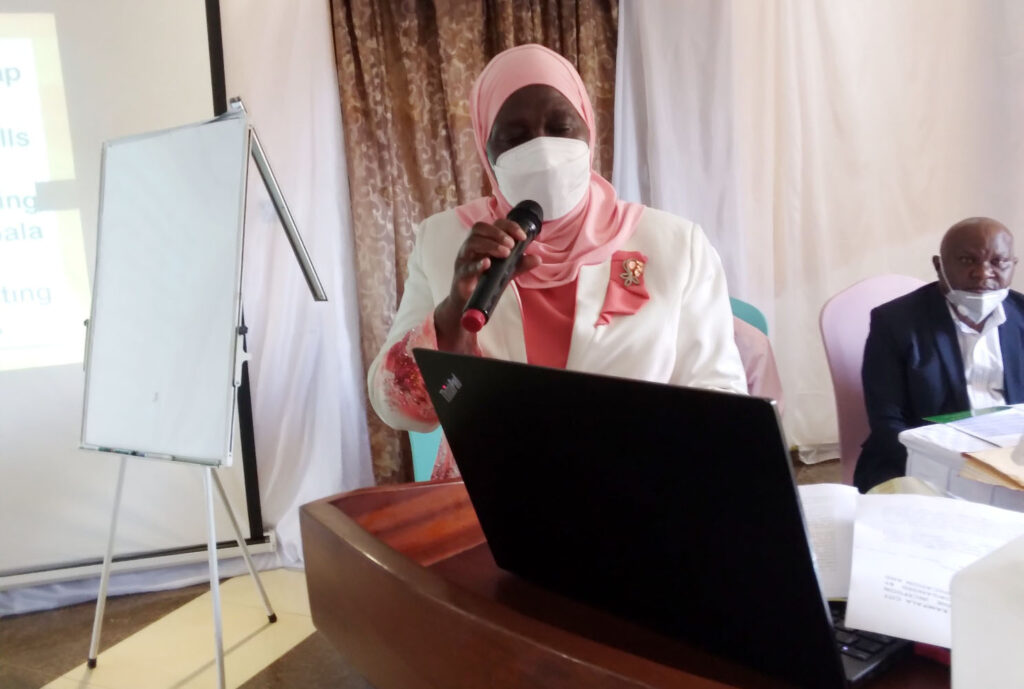 The youth in Uganda make up 70% of the population but more than half of these are unemployed, which has forced them to move into slums. The Minister said she had worked with the youth in Kampala and was confident that the ghetto youth want to improve their livelihoods and was therefore positive that this project would be supported.
She requested KCCA to undertake a census and registration of the youth in the slum areas of Kampala. She also called for the establishment of industrial parks and training centres, which should offer mindset change to the youth. She pledged support of the ministry during the execution of the project.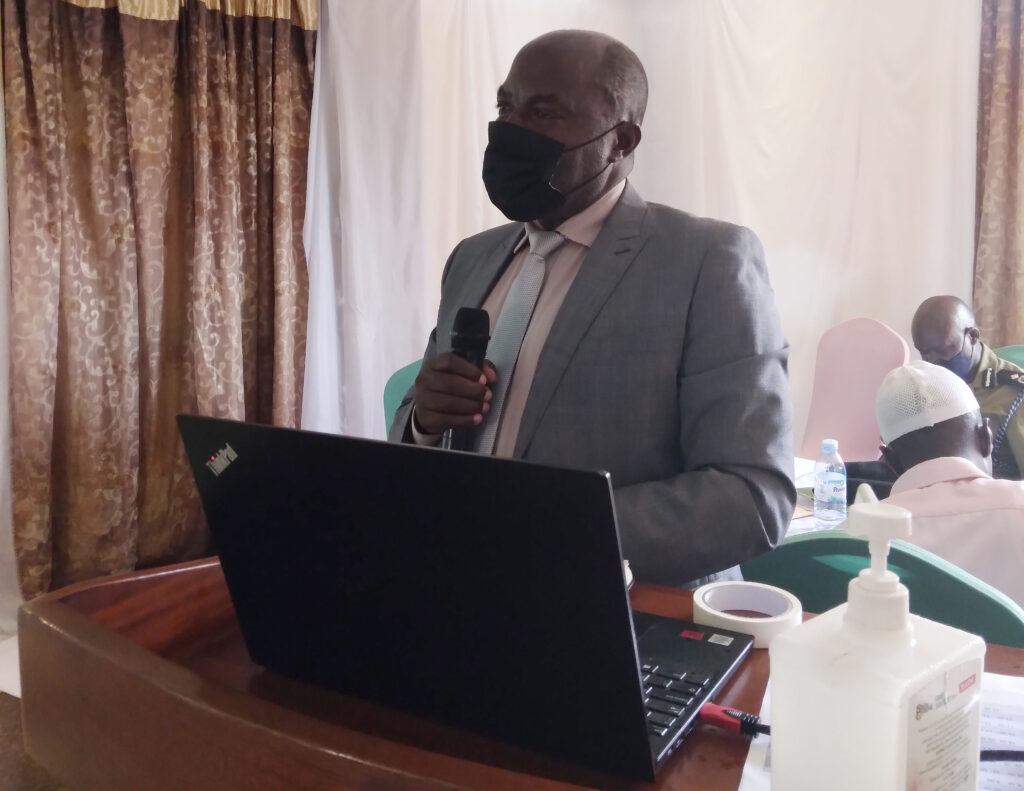 The Principal of CEES, Prof. Fred Masagazi Masaazi thanked the government for the financial support to Makerere University through the Research and Innovations Fund (Mak-RIF) and he also pledged the college's willingness to work with the different stakeholders to uplift the lives of the ghetto youth. The Principal congratulated Dr. Musisi and the research team upon winning the grant.
It is estimated that more than half of the youth population is unemployed. This high rate of unemployment has driven the youth into crime and slum areas. It is this unemployment that the project seeks to address. The problem of unemployment creates a social, economic, political and security danger to the county.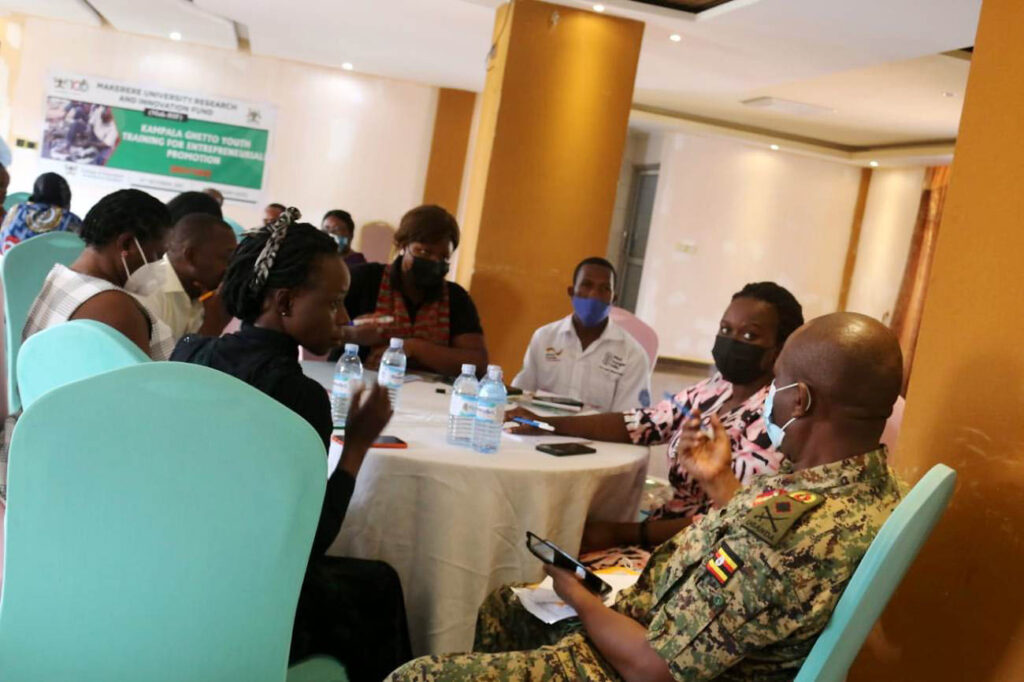 The project seeks to offer scalable and sustainable training of the ghetto youth in the five divisions of Kampala using a model called STEP – Student Training for Entrepreneurial Promotion because it is evidence based and scientifically evaluated.
STEP is a strategic and Innovative skilling program designed to combat youth unemployment in developing countries. The goal of the training is to develop youths' skills to pursue an entrepreneurial career as a viable employment option by changing their mindset to consider self-employment as an alternative career option, increase business start-up rate to boost the number of ghetto youth venture and produce more job creators.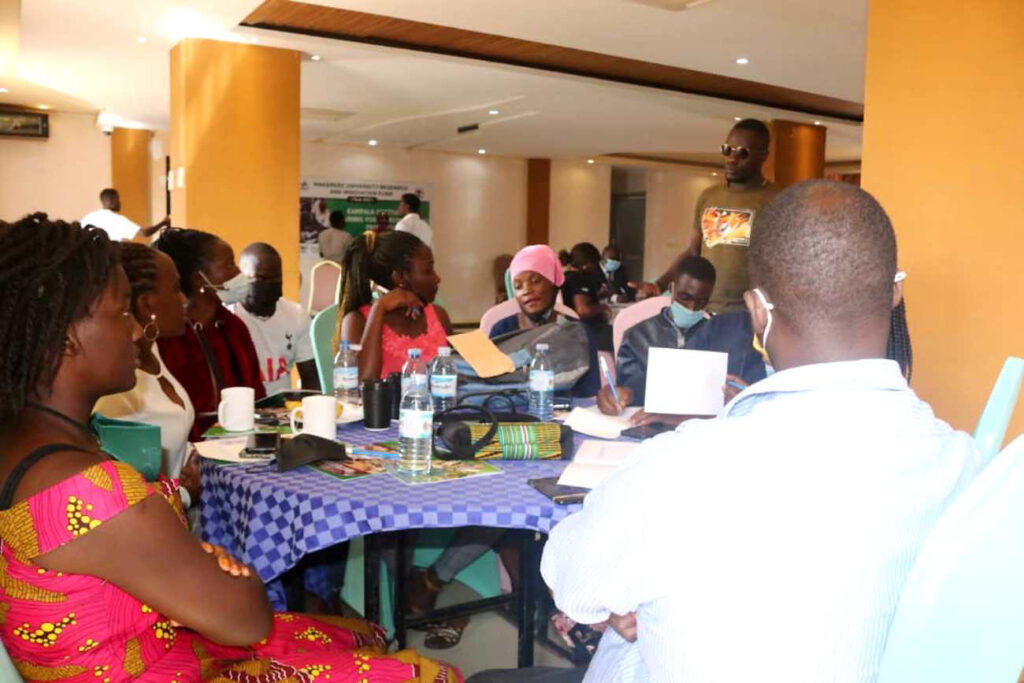 The youth will be grouped in five people and given startup capital. The project is a 3-year project that is hoped will impact the lives of the youth.
The ghetto youth called on the public to show them love if they are to bring change into their communities. They said the biggest challenge that the ghetto youth face is stigma. The youth shared the challenges that hinder self-employment. They included, lack of finances, financial illiteracy, drug abuse, communication skills, marketing stills among others. They called on Dr. Musisi's team to equip them with financial management skills, communication skills, marketing, saving, critical thinking among others.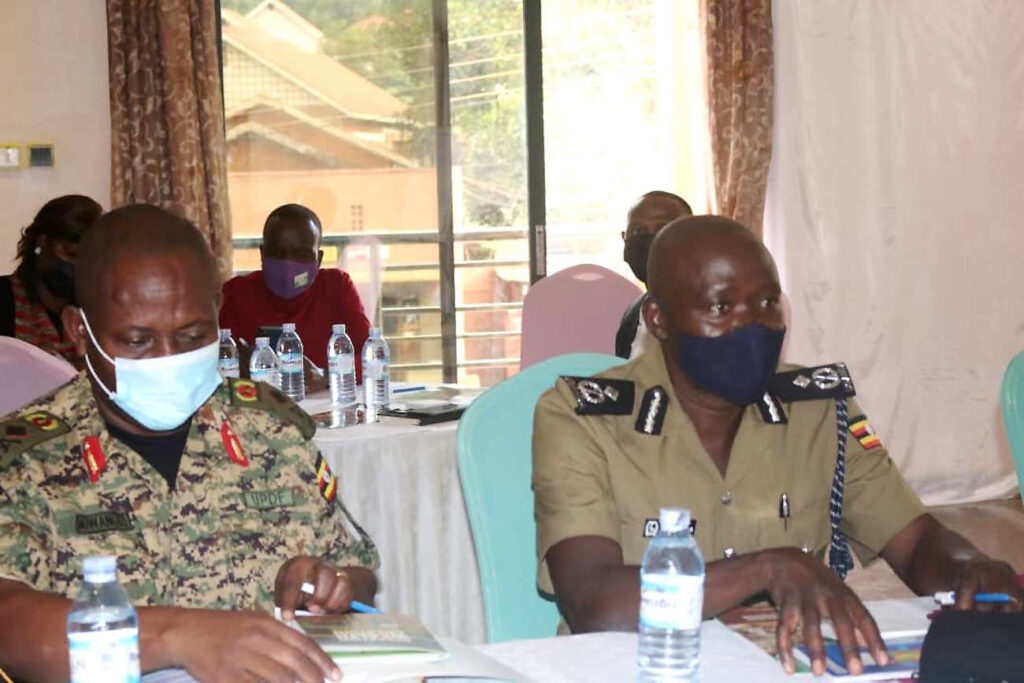 The training was also attended by the Commissioner of Community Policing in the Uganda Police Force, ACP Anatoli Muleterwa who also called on the youth to be law abiding citizens and avoid violence and crime. He reechoed the youth in saying the slums had many talented youths who needed a boost. He thanked the university for the project which he hoped will impact the lives of the youth, their homes and their communities.