Mak Drylands Transform Project launched in Moroto District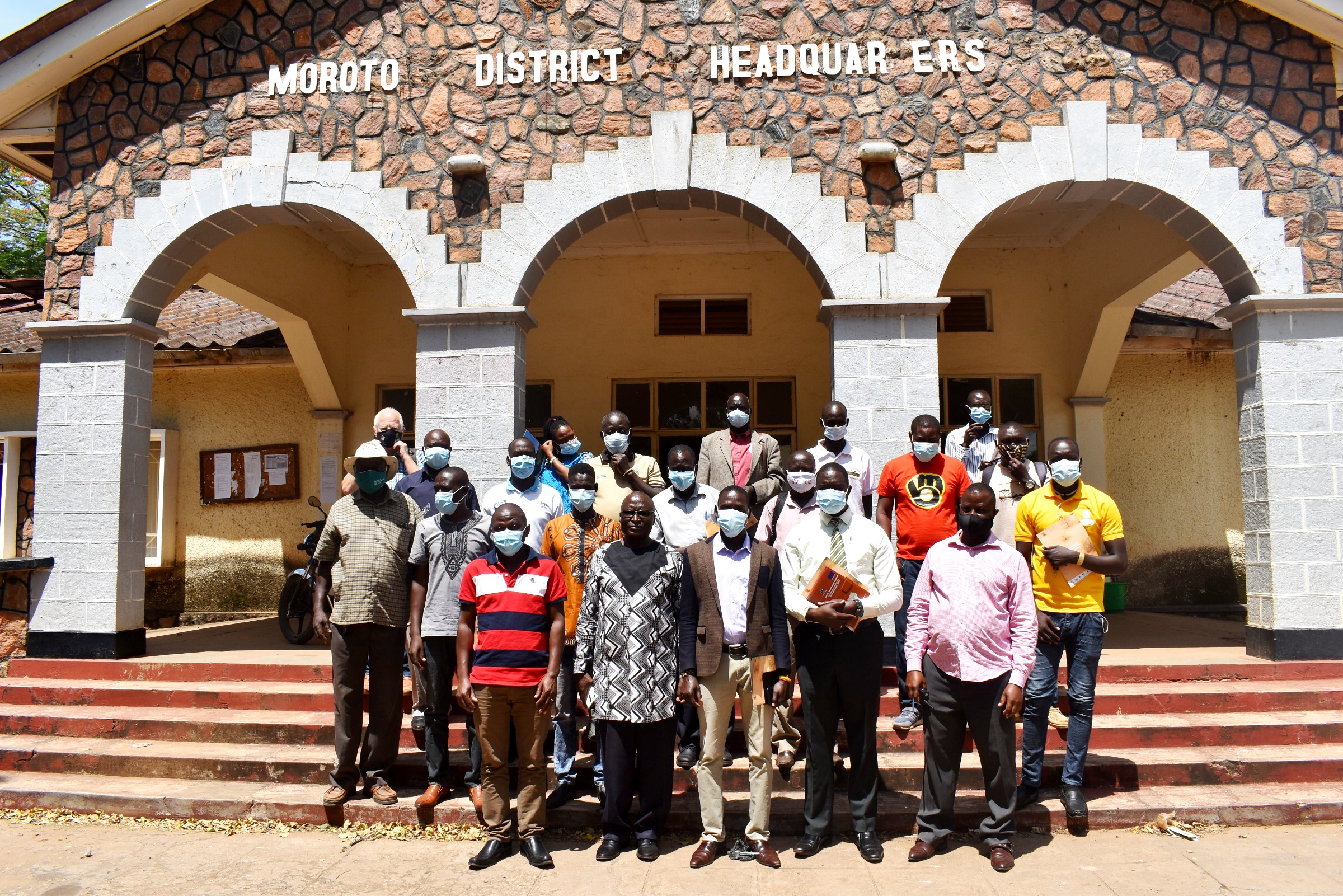 By Jane Anyango
Makerere University has received the blessing and support of community and administrative leaders to implement the five-year Drylands Transform project in Moroto district. This was during the project inception workshop held in the Planning Unit boardroom at the Moroto District headquarters on 21st October 2021. The inception workshop was held to kick start the project.
The meeting brought together over 20 participants comprising mainly the district technical, administrative staff, both political and those in the civil service. The meeting was also attended by representatives of different projects operating in Moroto including Welthungerhilfe project, GIZ and Karamoja Agropastoral Development Program that mainly focus on Livelihoods, food security and hunger.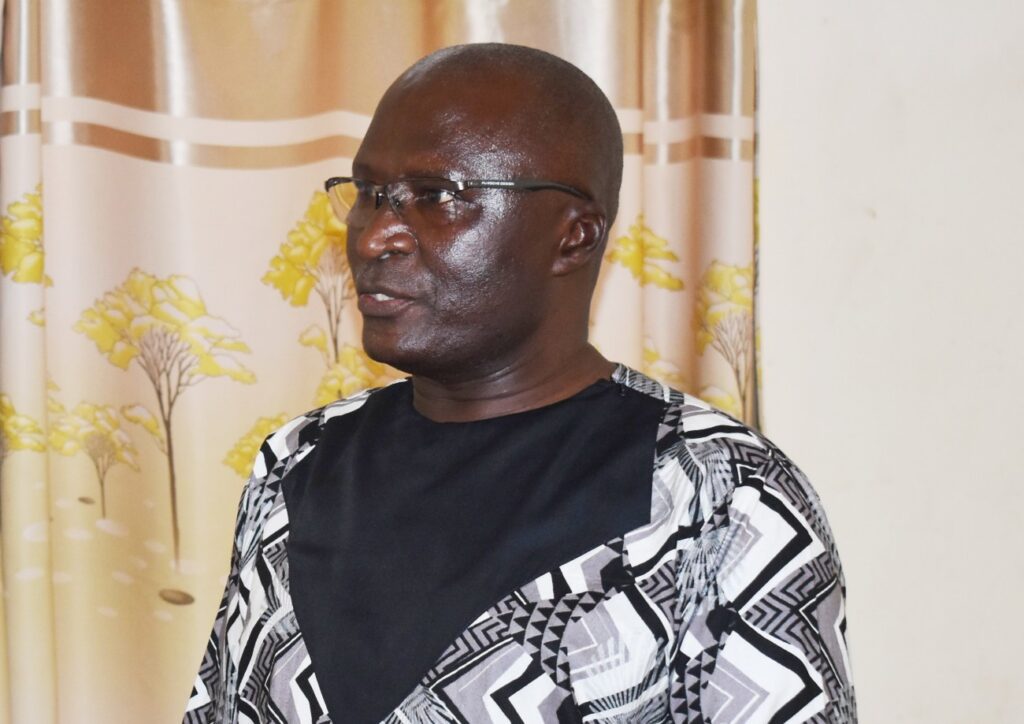 The Swedish University of Agricultural Sciences is leading a multidisciplinary team of researchers from Umea University, Gothenburg University, University of Nairobi, Makerere University, World Agroforestry (ICRAF) and the Intergovernmental Authority on Development (IGAD). The project: "Achieving the SDGs in East African drylands: Pathways and challenges towards a transformation of landscapes, livestock and livelihoods in the East African drylands (Drylands Transform)", will be implemented in the greater Karamoja cluster of Uganda and Kenya.
Funded by the Swedish Research Council for Sustainable Development, Formas, within their call for "Realising the global Sustainable Development Goals", the Drylands Transform project investigates the link between land health, livestock-based livelihoods, human wellbeing, land management and governance. It is aimed at contributing new knowledge for transformative change and sustainable development of rangelands in the drylands of East Africa.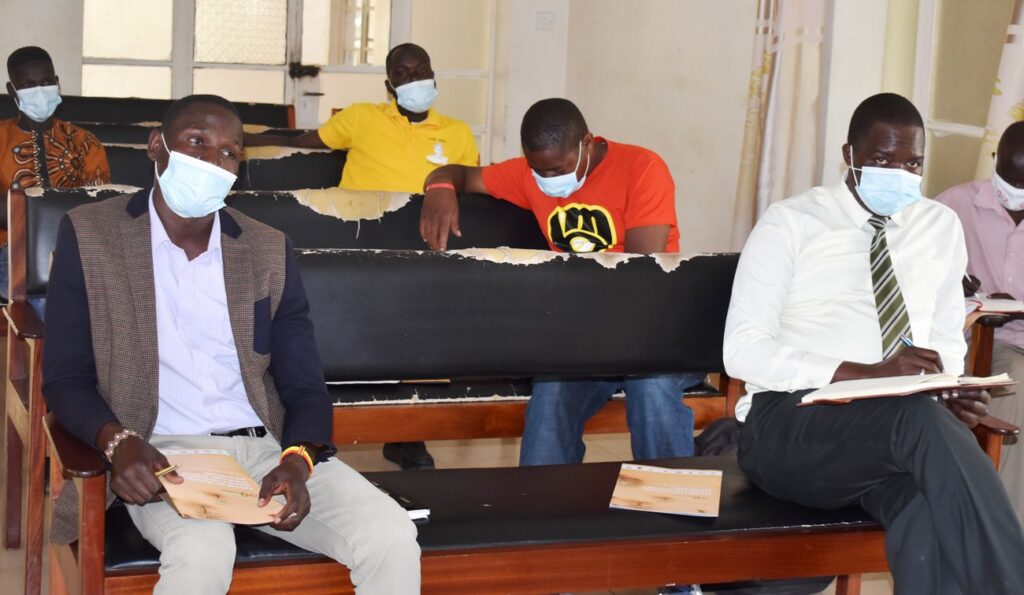 The Principal Investigator at Makerere University Prof. Denis Mpairwe said the function was to bring the stakeholders who are mainly the district officials without whom, the project can never succeed.
Prof. Mpairwe said, the leaders must be able to internalize the project, own it and then work with the research team.
"So here we were seeking three main things; one permission to work within the district. Two, the district technical team headed by the Chief Administrative Officer (CAO) to participate in the project inception workshop and we are happy that the CAO was instrumental in inviting the whole district team that turned up and we have got the blessings of working with the team and the support.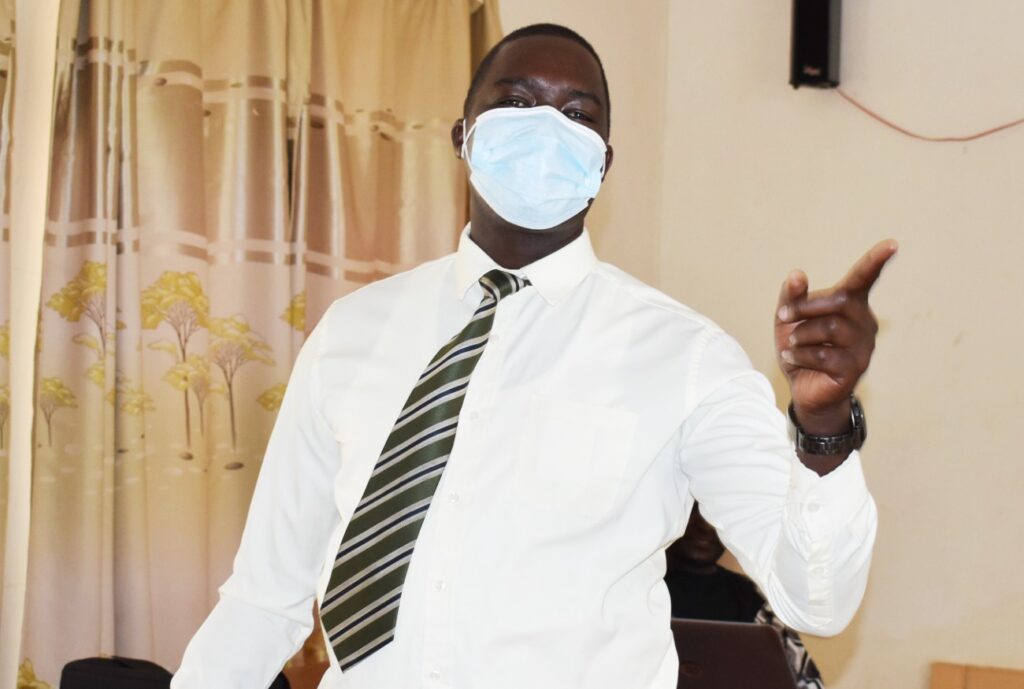 Three to get permission to work with the community and get security as the area is well-known for insecurity. The RDC assured the research team of the security to work with the communities and today we have achieved that one", The PI stated
Moroto Local Government district officials pledge total support
In his welcome remarks, the representative of the CAO who is also the Principal Assistant Secretary Mr. Eko Edward said, the district was pleased with the new initiative describing the project as the new baby.
"For many years, we have not been able to receive partners with a direct linkage to academia. So, by Makerere University focusing on issues of knowledge transfer in Moroto is something new. But also working in areas which affect our communities most that is, rangelands, land issues, bringing new technologies to transform the pastoralists way of life is something we want to appreciate.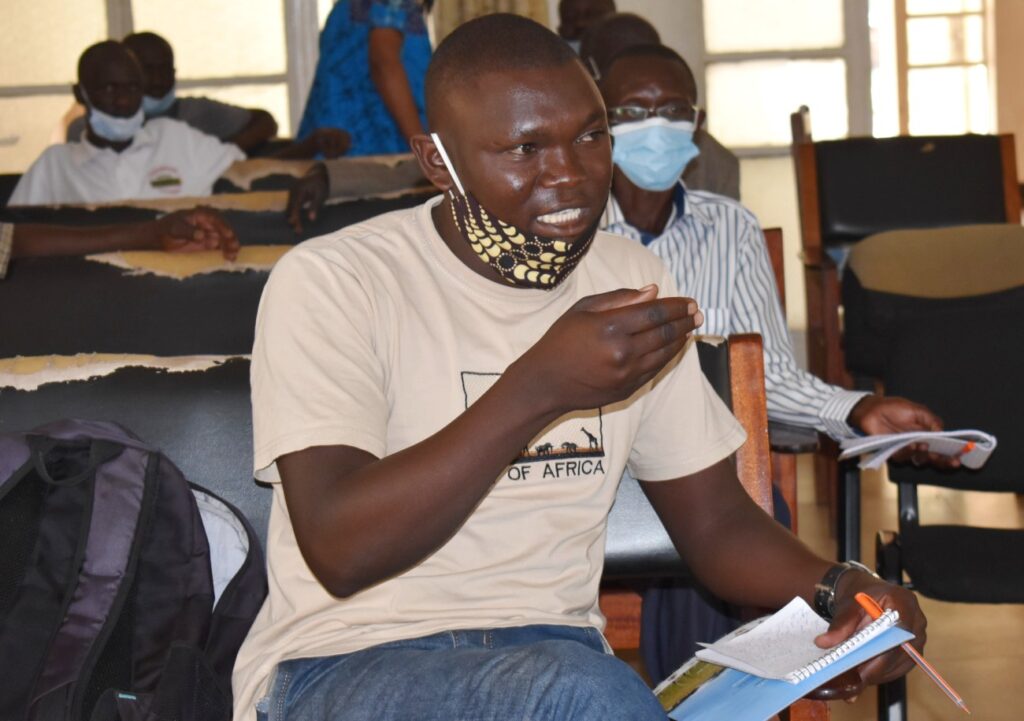 As a district, it is our opportunity now to work together with the new project. We want to call upon all the leadership to provide land to demonstrate this new knowledge. We want to call on the communities to learn from this new initiative, what has worked elsewhere, in case of exchange learning visits, to participate, appreciate and come and adopt", The CAO said
Mr. Eko called upon the technical team, especially the Production and Natural Resources Department to work closely with the new project to ensure that there is some learning done to change to the new normal.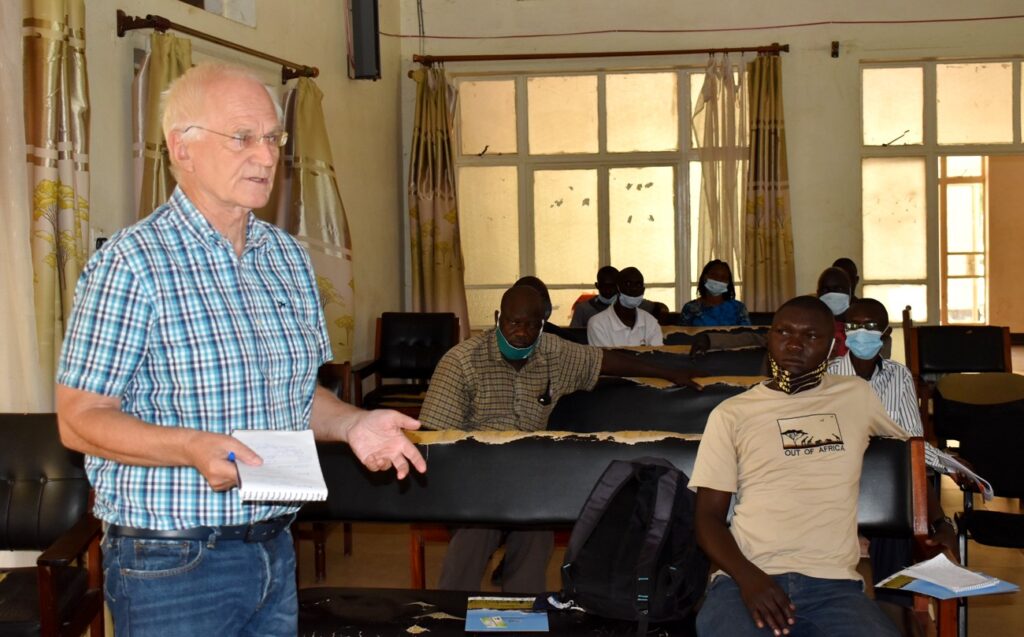 The CAO reported that Moroto district is blessed with a number of partners who have been able to work with communities on issues of rangelands and livelihoods calling on them to work with the new project to leverage on successes of those projects for the district to get the best out of these interventions.
As a district the CAO said, they want to see the impact, adding that Moroto District is well known for good governance and transparency, accountability and value for money.
He urged university researchers to work with existing structures and ensure that people from the community benefit from the available graduate scholarships on the project.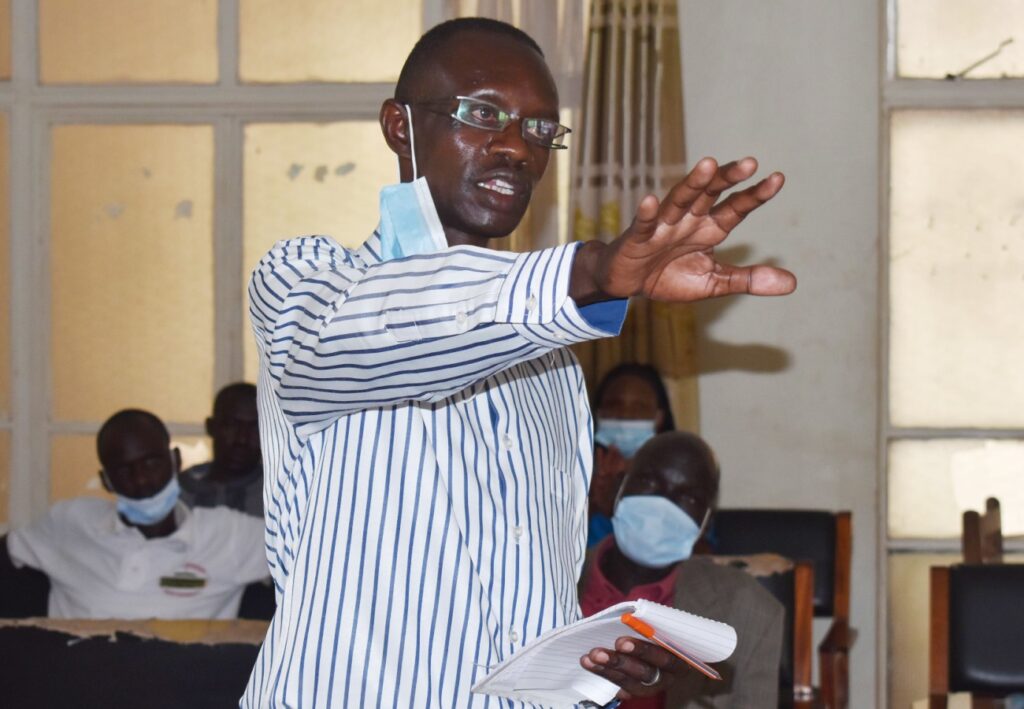 "We have a few who have got support to read up to master's level and others would wish to benefit through the PhD program. Please ensure that we benefit from that because it is only through that that we can have a sustained project over the years" He submitted.
The representative of the District Chairperson Local Council V (LCV) Mr. Achia John also Secretary for Production and Natural Resources hailed the University for focusing on mindset change.
"We are saying that we want our people to settle down not this business of going to look for water and grass and that is why we appreciate your intervention. We want to ensure that our people begin constructing long term settlements so that they are able to keep their animals there, cultivate and settle.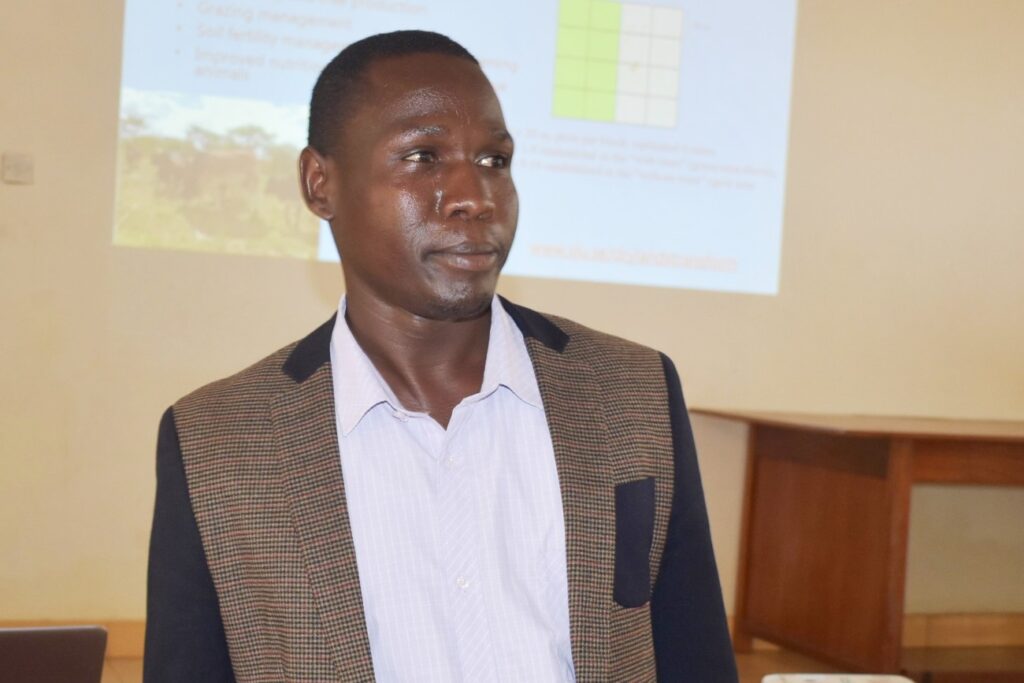 For a very long time, our people do not know how to control ticks that is why you hear about bush burning. We need to teach our people through this initiative to see alternative way of controlling the ticks", Mr. Achia submitted.
Mr. Achia thanked the research team for the initiative and other partners working in the district and assured them of the district's support.
Representing the Resident District Commissioner (RDC), Mr. Ssenoga William who is also the District Internal Security Officer (DISO) urged the communities and district technical team to take on the project, disseminate it and support its implementation. He also implored the district environmental office and Department of Production and Natural Resources to be at the forefront of the initiative.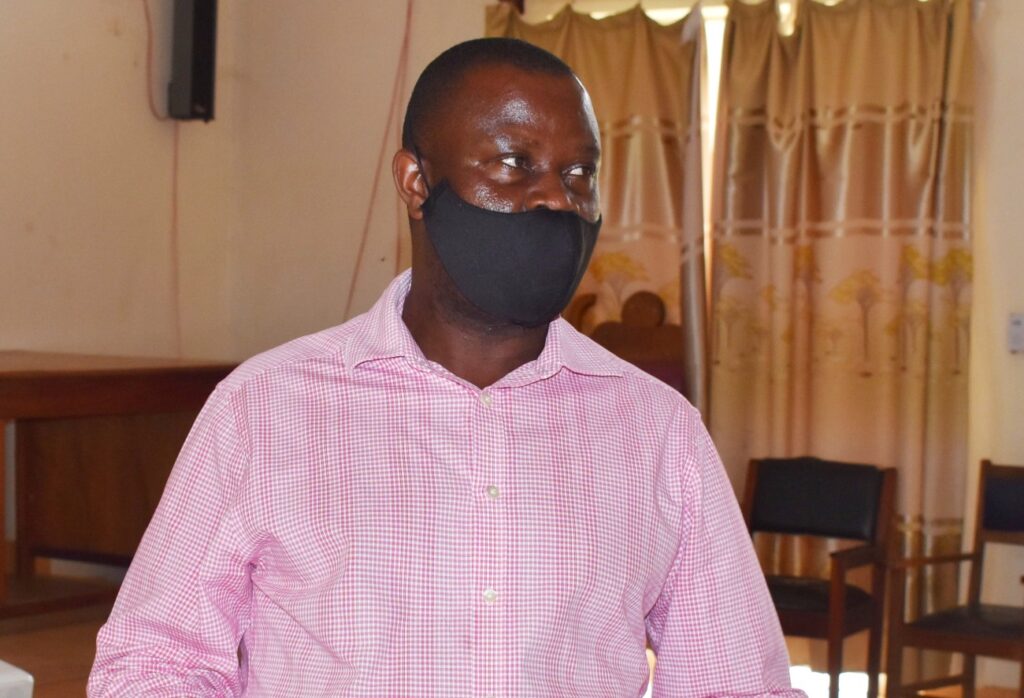 "As security, in case you are in need of us, communicate to us formally and we shall give you our uniformed officers to ensure you move and carry out the project activities safely. We shall require a formal communication for the district security committee to confirm that," The DISO stated.
He thanked the funders for considering the university proposal and the university researchers for competing worldwide and winning the project.
About the Drylands Transform Project
The Principal Investigator (PI) Makerere University Prof. Denis Mpairwe from the Department of Agricultural Production said Drylands Transform is multidisciplinary and cross border project covering the Karamoja cluster drylands which embed Western Pokot, Kenya, Turkana region, the South Western and Eastern part of Ethiopia, the South Eastern part of South Sudan and the whole Karamoja region of Uganda.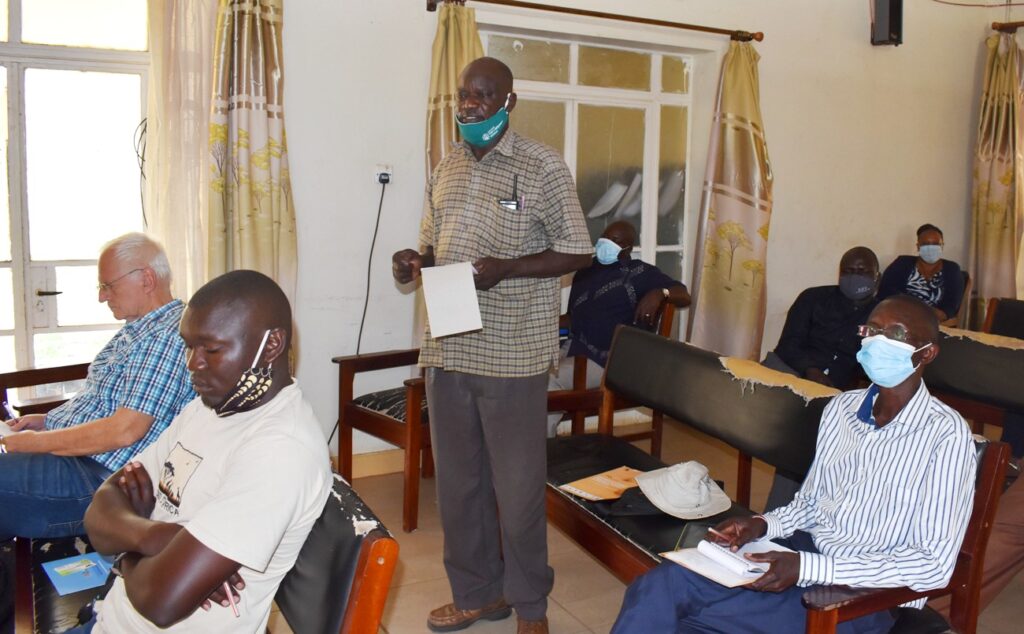 This area, the PI said, has a challenge of dry conditions, unreliable rainfall and of recent, it has been faced by the problem of degradation of the rangelands arising from misuse of land which was originally for pastoralism.
Prof. Mpairwe reported that this project was set to address the Sustainable Development Goals (SDGs) mainly to do with hunger, peoples livelihoods both nutrition and incomes, and for the pastoralists, the project is taking the approach of caretaking of livestock since it is the main economic activity of the rangelands.
"This project will be addressing four main things. We want to work with the communities to understand the challenges facing the pastoral communities both the agro-pastoralists and pure pastoralists in the changing climate. Of recent the rainfall patterns have changed drastically in the amounts received and unpredictable onsets.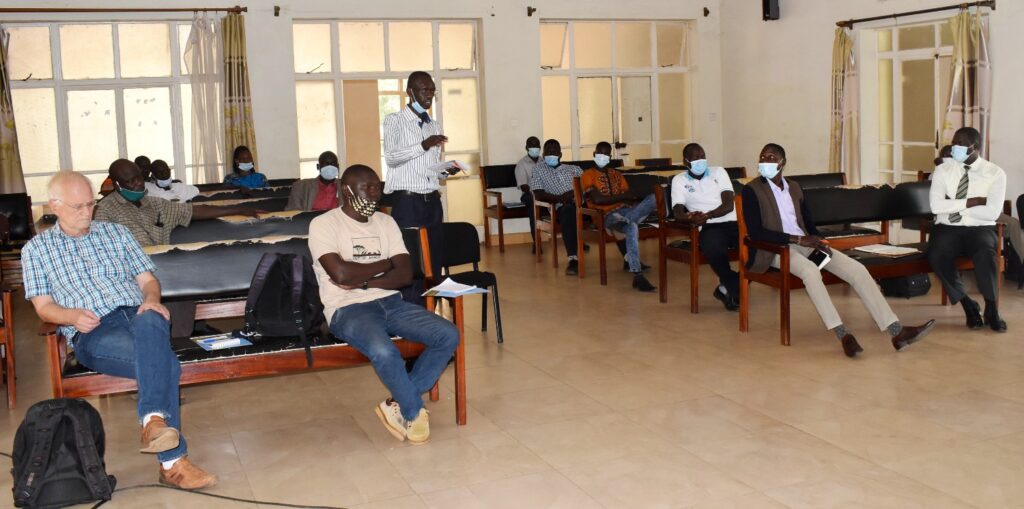 The second challenge the project is trying to address is that; land use changes have taken place – formerly used for pastoralism but now being used for agriculture, mining, gazetted for wildlife and forestry, all impacting on biomass that used to be fed to animals", Prof. Mpairwe explained.
He reported that the project wants to work with communities to show them what interventions they can adopt to ensure that they still remain with enough biomass to feed their animals. The project also intends to work with communities to see which of the technologies advanced are applicable to the agro-pastoralists and pure pastoralists.
The third project focus according to the PI is to look at stakeholder engagement mainly with local governments, the community, Central Governments Uganda and Kenya so as to craft solutions applicable to the people through various platforms of communication and discussion of issues affecting the pastoralists in the greater Karamoja cluster.
"Lastly, we want to use livestock cafes with all technologies in one place as one of the farmer field schools for pastoralists to learn the use of pasture improvement, teach them how to do over sowing, reseeding in bare areas so that they can learn and apply it on their own. The use of feeding strategies like hay, crop residues, improved pasture, use of trees as fodder and fruit trees for people will all be tackled", said Prof. Mpairwe.
He concluded that the overall objective is improved livelihoods of the people, improved nutrition by increasing animal productivity, having enough feeds for animals, improved household income by having milk and animals which are finished for sale as well as getting some people involved in selling hay and crop residues.
Jane Anyango is the Principal Communication Officer, College of Agricultural and Environmental Sciences (CAES)
IGE Cross-country National Policy Review & Training Workshop opens in Uganda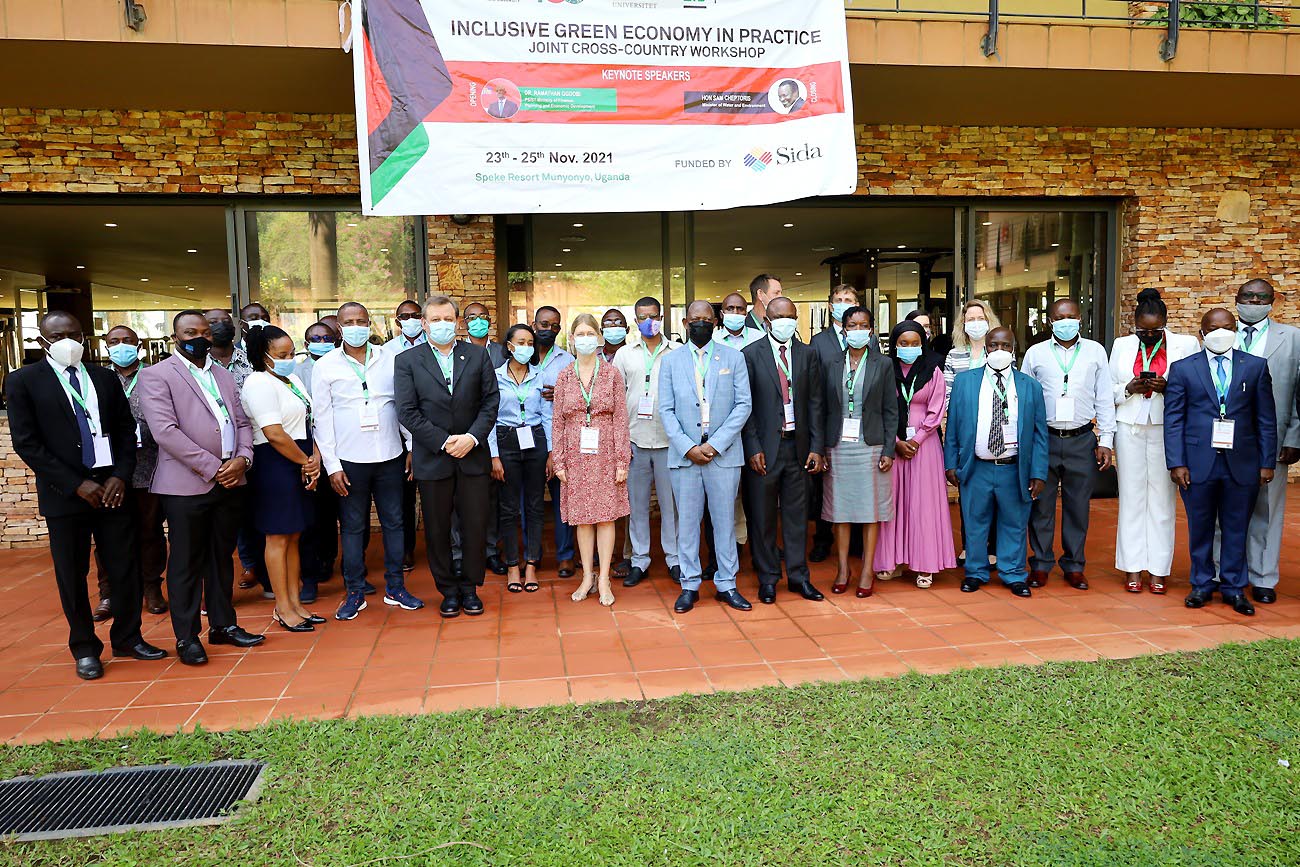 The three-day Inclusive Green Economy (IGE) cross-country National Policy Review and Training Workshop was on 23rd November 2021 opened at the Speke Resort Hotel Munyonyo in Uganda attracting over forty members of academia and policy makers from the Swedish Environment for Development (EfD) Global hub and the East African countries including Uganda, Kenya, Rwanda, Tanzania and Ethiopia.
The function running 23rd -25th November, 2021 was organized by the EfD-Mak Centre, Uganda in collaboration with University of Gothenburg, as part of the activities of the Inclusive Green Economy (IGE) capacity building programme for senior civil servants and policy makers sponsored by the Swedish International Development Cooperation Agency (Sida).
The purpose of the National Policy Review (NPR) training is to strengthen cross-country peer learning by conducting an analytical review of their neighboring country's NPR, and strengthen networks on Inclusive Green Economy in the region.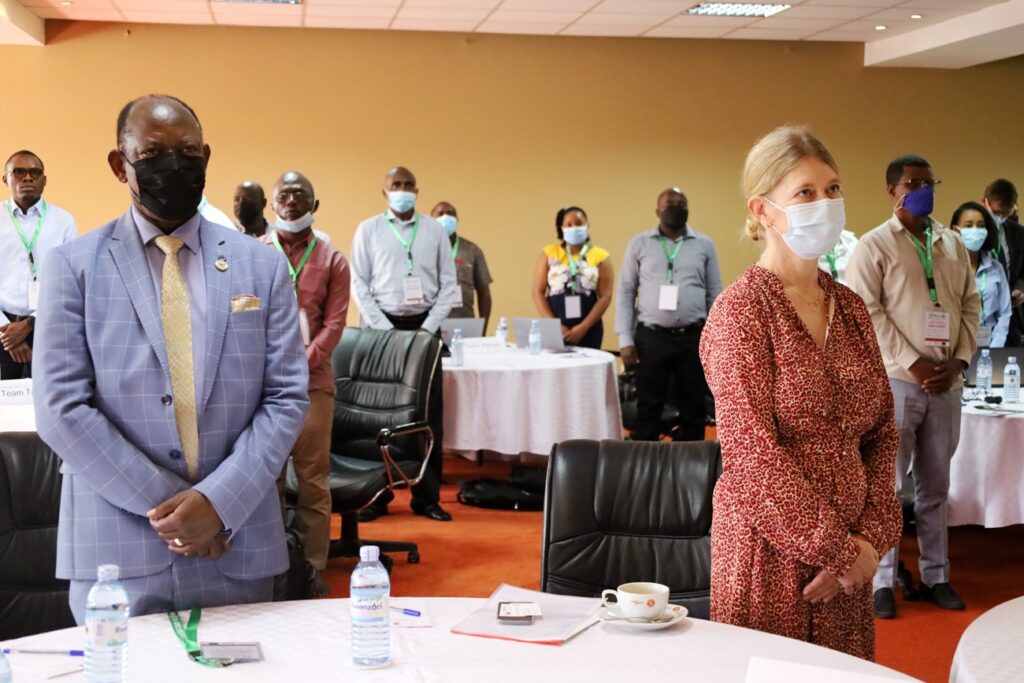 The workshop was opened by the Swedish Ambassador to Uganda H.E. Maria Håkansson. The function was also graced by the Permanent Secretary Ministry of Finance Planning and Economic Development, the Vice Chancellor Makerere University Prof. Barnabas Nawangwe and the Principal College of Business and Management Sciences (CoBAMS) Assoc. Prof. Eria Hisali.
Focus is to keep track towards Agenda 2030 and Paris Agreement for a green transition
Ambassador Håkansson said the workshop comes at a right time as the world experiences the effects of climate change.
"We are living in the mix of climate change. It is no longer a distant problem for the future generation. It affects all of us living now and climate and biodiversity is top priority of my government and we see it clearly linked to poverty reduction and economic development", She said.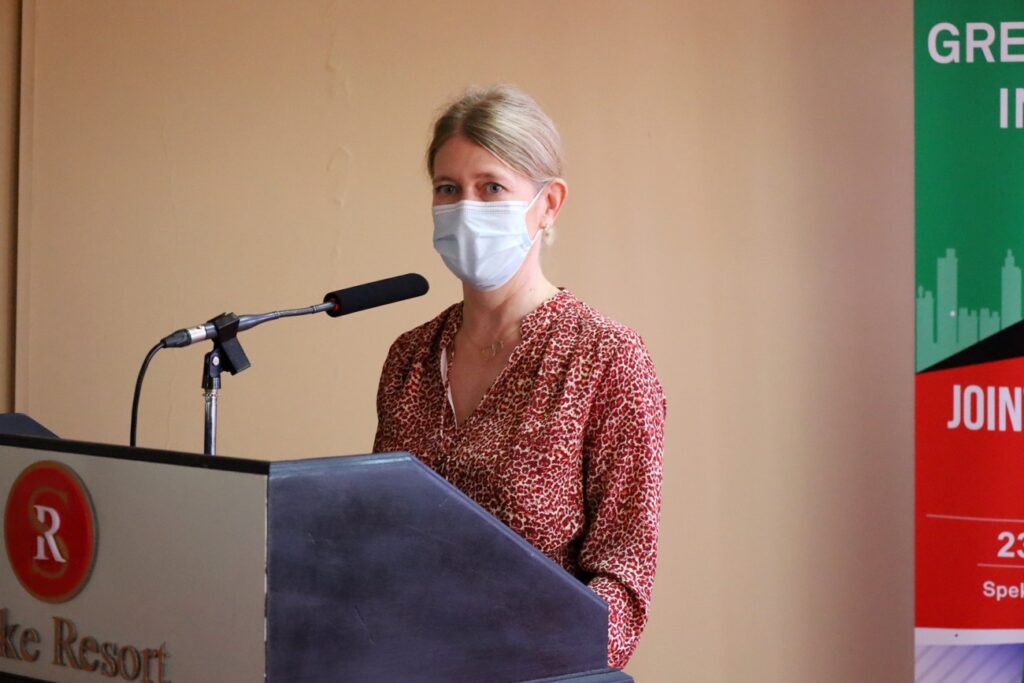 She noted that although a lot of focus today is on COVID-19 pandemic, there is need to start tracking the way out of the crisis towards recovery.
"Recovery strategies need to be developed to promote inclusive growth, employment and competitiveness. Identifying such strategies will depend on how deep and long lasting the economic recession becomes and should also include structural elements that can be used as opportunities to undertake important reforms for the future.
And in doing so, we must endure the approach of the UN Secretary General. We must ensure that the recovery strategies keep us on track towards Agenda 2030 and those of the  Paris Agreement of building  a sustainable  inclusive economy that is a recovery base for a green  transition", the Ambassador emphasized.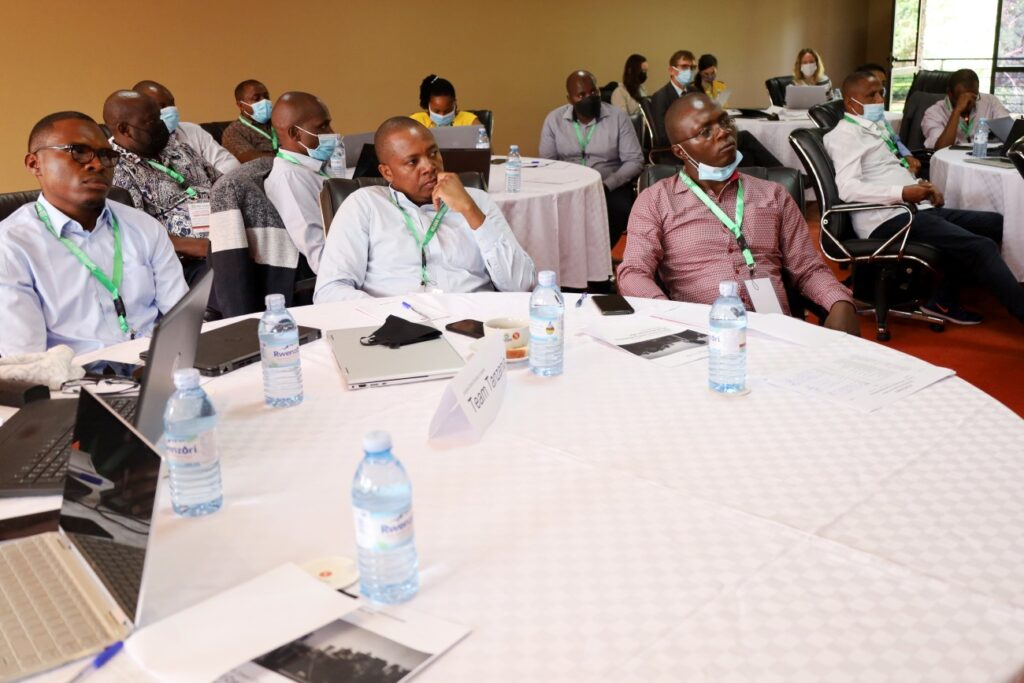 She reported that Sweden was the first country to pass an environmental protection act in 1967 and has continued to take a leading role in tackling climate change to government action and set a goal for carbon neutrality that is more ambitious to the Paris Agreement.
In addition the Ambassador said, the Swedish government has successfully decoupled carbon dioxide emissions from growth since 1997 without compromising public welfare while increasing prosperity for its inhabitants.
By adopting ambitious climate policies, Sweden also wants to set a good example for others to follow and in doing so, it is one of the world largest providers of climate financing and sharing knowledge and incorporating various programmes such as the Inclusive Green Economy in practice
Uganda's progress towards inclusive green economy implementation
Representing the Permanent Secretary, Ministry of Finance, Planning and Economic Development, Ms. Maris Wanyera said, for years, Uganda has experienced a positive trend in population growth which is associated with increased unemployment and environmental destruction.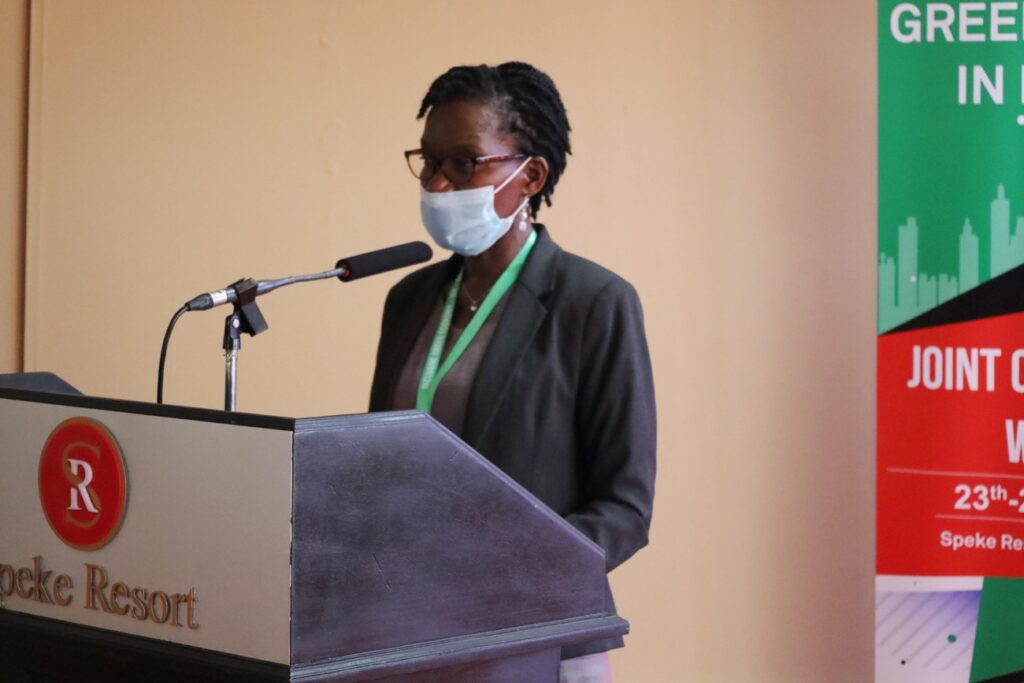 "The country is still challenged with the continuous abuse of natural resources especially forests and wetlands. Relatedly, this has raised concerns on whether the attained economic growth has not been achieved at the expense of the environment and natural resources". Ms. Wanyera said
As the 2030 Agenda took effect globally, Wanyera said, Government took steps to implement principles such as green growth that are embodied in the Sustainable Development Goals (SDGs).
"Uganda was among the first countries to mainstream SDGs into its development plan, although a strategy that unpacks green growth into sectoral interventions that can be implemented had not yet been devised.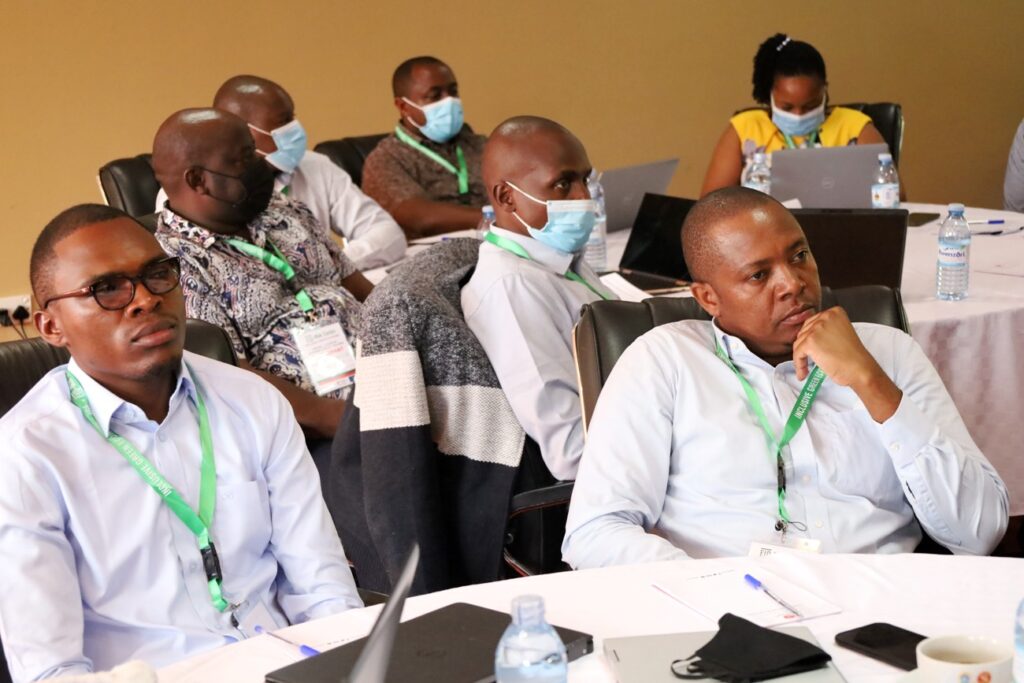 In response, Government developed the Uganda Green Growth Development Strategy (UGGDS) as the blue print to operationalize green growth principles and accelerate the implementation of global development goals, Uganda Vision 2040 and the National Development Plans 2 and 3", Ms. Wanyera said.
The goal of the UGGDS according to Wanyera is to achieve an inclusive low emissions economic growth process that emphasizes effective and efficient use of natural, human and physical capital while ensuring that natural assets continue to provide for present and future generations.
For purposes of achieving the objectives of the UGGDS, Ms. Wanyera said, Government requires that all new projects across all sectors include aspects of sustainable green growth largely emphasized in implementation of the National Development Plan II (2015 – 2020) and currently in NDP III (2021 – 2026).
Accordingly, the NDP III (2021-2026) has a fully-fledged program on climate change in addition to mainstreaming it in all other programmes.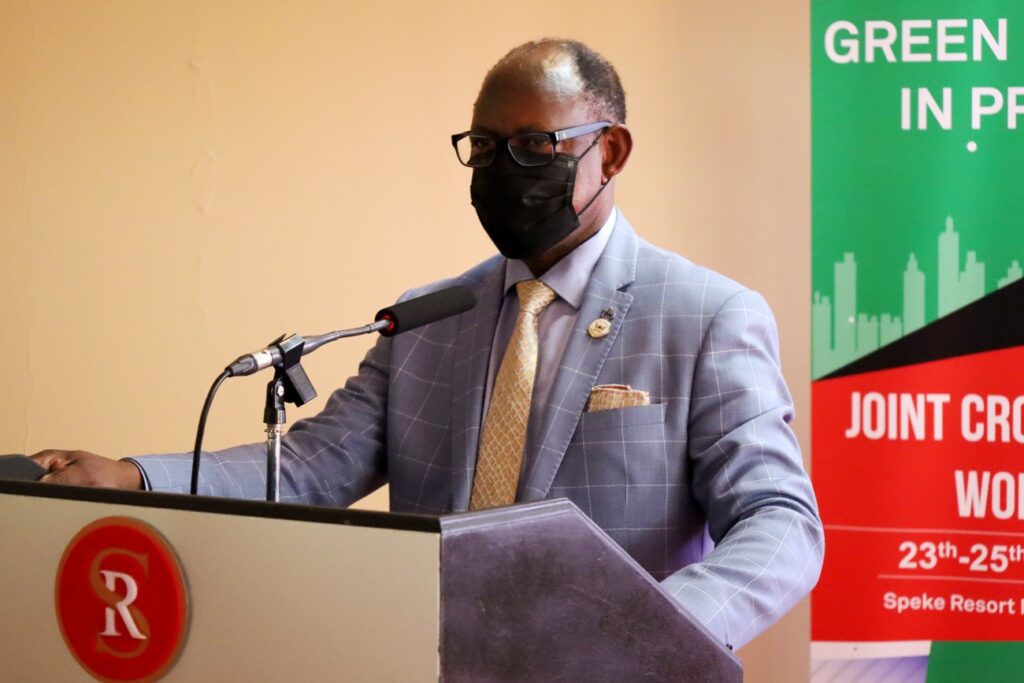 "Uganda has just recently passed the National Climate Change Act 2021 and to further augment the Green Growth Development Strategy and to address the post COVID 19 recovery, the country is working on integrating climate-resilient and low carbon emission measures into Government's stimulus and recovery packages. The priority areas are: climate finance, ICT (Digitalization of sectors), resilient transport, urban and built environment, energy, human capital development and public procurement", Wanyera said.
Environmental degradation a matter of urgency for Uganda's academia
The Vice Chancellor Makerere University Prof. Barnabas Nawangwe said it is extremely urgent for Uganda to think of addressing the issue of environmental depletion.
"There is massive use of firewood as the major source of cooking fuel, cutting down trees for charcoal for home use and export to countries like South Africa. It may be fetching us some little money but we need to think of our future generation.
As a country we need to sit and think seriously about alternative energy sources and reduce the destruction of the environment, otherwise we are heading for real trouble and we are going to leave our children in difficult situations", Prof. Nawangwe said.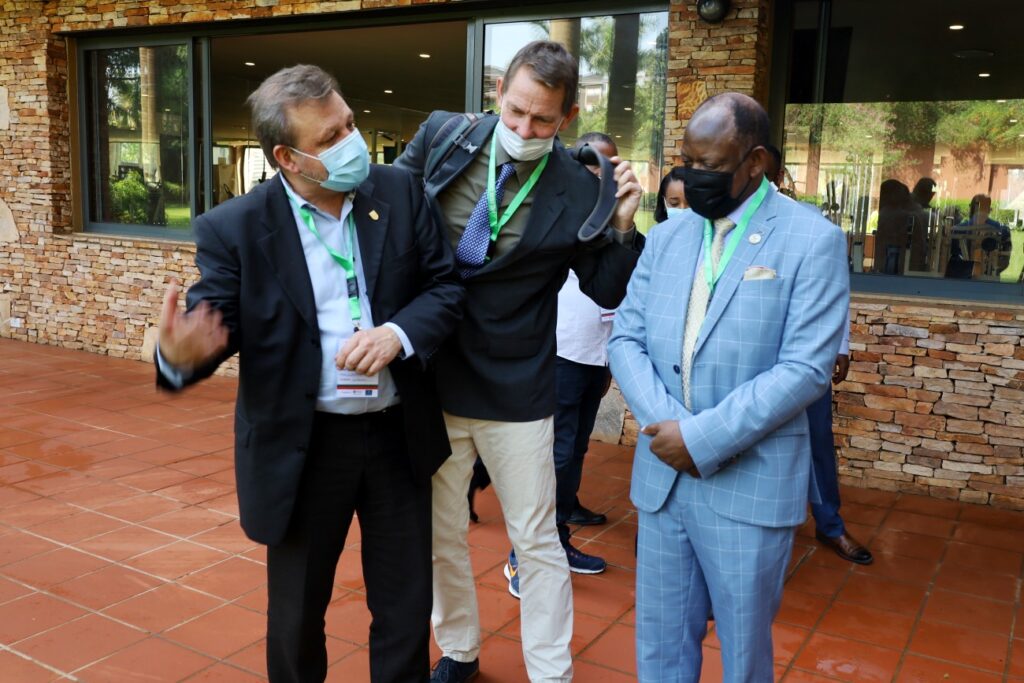 The Vice Chancellor noted that government has tried to come up with laws on protecting the environment but the challenge remains with enforcement. Alternatives such as use of electricity and solar energy are in place but with limitations of affordability and reach. Prof. Nawangwe said these requires the private sector to come on board to supplement government efforts.
As a university, the Vice Chancellor said, the issues of climate change, environmental degradation and the increasing population growth are important to the university.
"The university has a responsibility to conduct research and take the lead in finding solutions to the pressing issues and giving evidenced policy briefs to government to make decisions and come up with new workable policies based on research. We have a number of researchers working on environmental issues and I am happy that the university of Gothenburg is working with Makerere on environment issues through the EfD-Mak Centre", Prof. Nawangwe said.
He said the university promotes multidisciplinary research that brings together expertise in agriculture, economics, forestry, environment and gender among others in trying to seek solutions to environmental challenges facing the country.
IGE fellows challenged on addressing capacity gaps, domestication and monitoring progress of the Inclusive Green Growth concept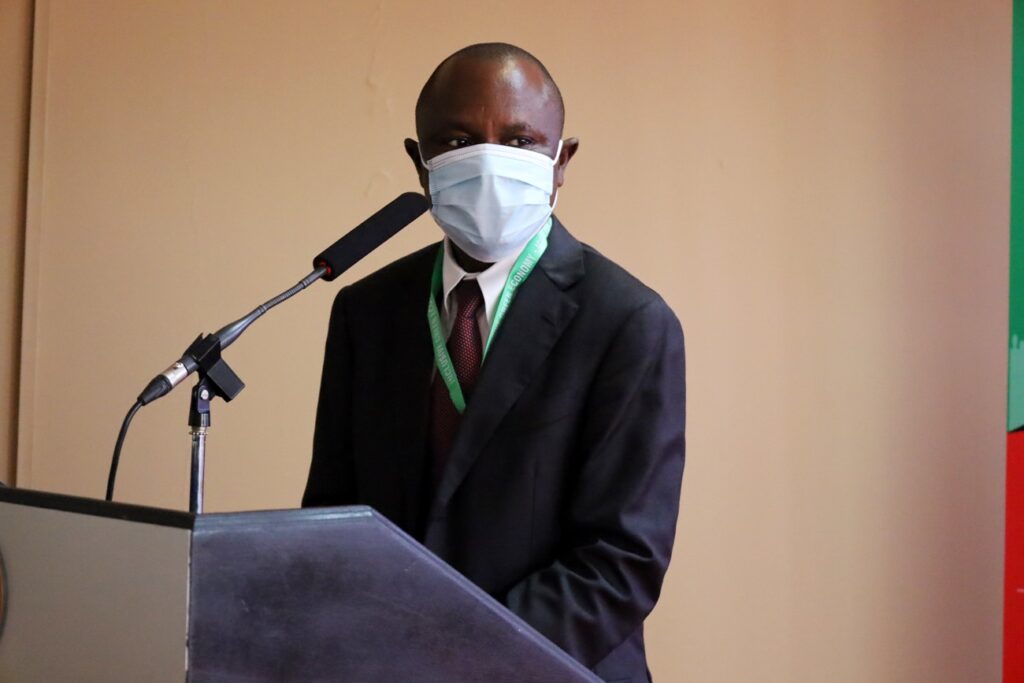 The Principal College of Business and Management Sciences, Assoc. Prof. Eria Hisali paid tribute  to the leadership of the EfD-Mak Centre for  mentoring  the IGE fellows in Uganda pledging commitment to support to the program.
Assoc. Prof. Hisali challenged the IGE fellows to look at the capacity gaps in matters related to inclusive green economy noting that the training in Uganda has covered six fellows and this is only a drop in the ocean compared to size of public service in and the challenges posed by climate change and environmental degradation.
"…how fast are we going to scale up the group to reach out to a bigger number of people? The second challenge is the domestication of the concept of inclusive green economy. With the different international protocols, experience given and many ideas on how to take up the inclusive green economy, how much of this has been domesticated across the different countries?
Do we have a coherent framework in our countries for monitoring and evaluating the progress and how much of  this concept is appreciated out there and if not, what should we do to cover the capacity gaps?", Assoc. Prof. Hisali asked.
Jane Anyango is the Communication Officer, EfD-Mak Centre
Mak Researchers Skilling Roadside Plant Nursery Owners on Business Management & Sustainable Practices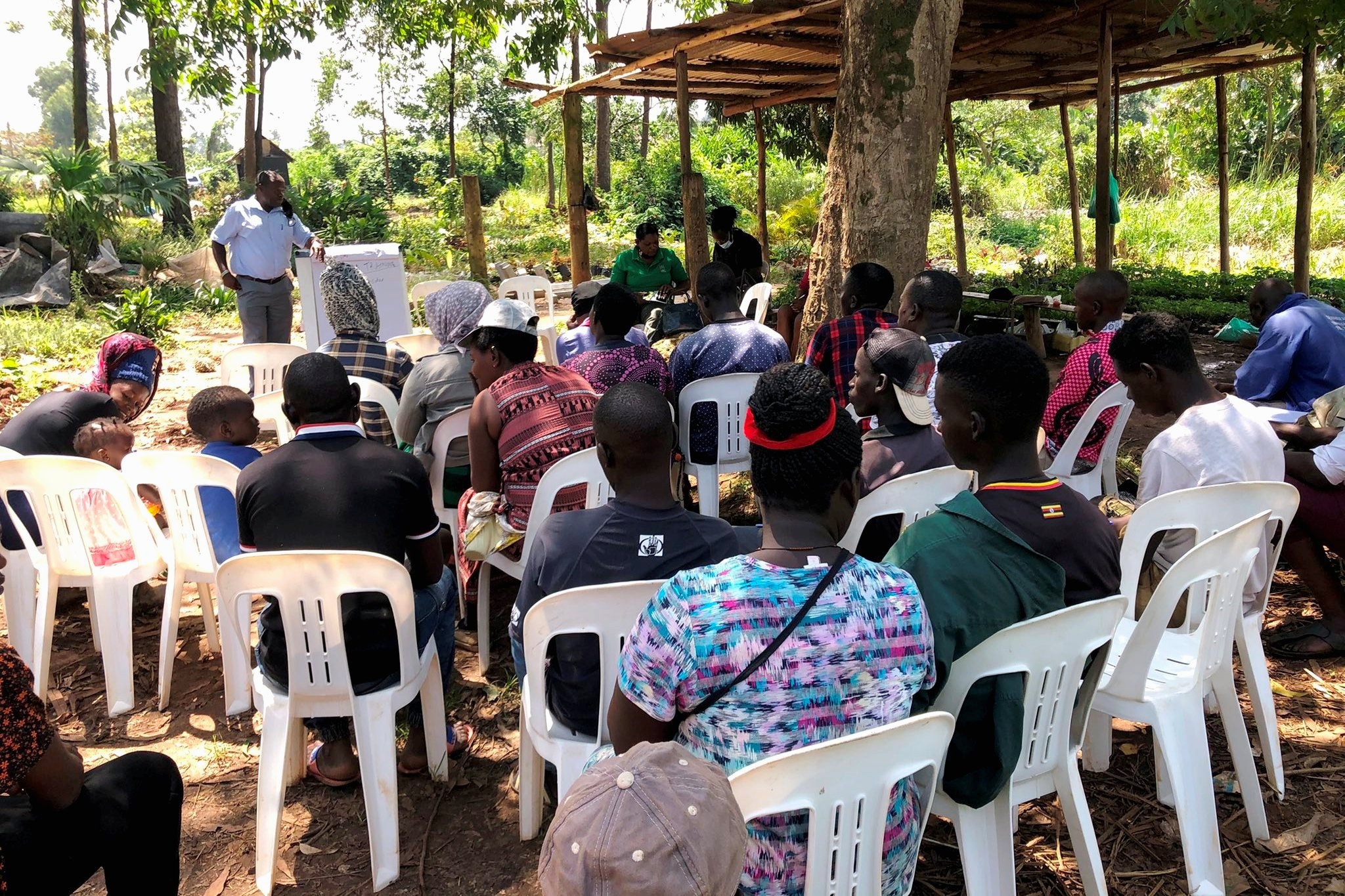 Uganda's roadside urban and peri-urban plant nurseries are a unique small-scale business that play a critical role in poverty eradication by acting as green businesses and providing employment to many youth and women. However, their growth and sustainability is threatened by inadequate requisite business management skills and knowledge. To remedy this, a multi-disciplinary team of researchers from the College of Agricultural and Environmental Sciences (CAES), College of Natural Sciences (CoNAS), and the College of Business Management (CoBAMS), Makerere University have embarked on activities to build business management skills and sustainable plant nursery management practices among their owners, operators, and workers. The researchers namely; Dr Edward Nector Mwavu (Principal Investigator), Dr Anthony Tibaingana, Dr Paul Ssegawa, Dr Grace Nakabonge and Ms. Agatha Syofna are working in collaboration with officials from the Ministry of Local Government and National Agricultural Research Organization (NARO).
The activity is intended to enhance profitability of the roadside plant nursery business.
Through their project titled "Building business management skills and sustainable practices among urban and peri-urban roadside plant nursery owners, operators and workers for resilient 'green' businesses in Greater Kampala, Uganda, the researchers are training roadside farmers on the best plant and business management practices.
The project is supported by the Government of Uganda through the Makerere University Research and Innovations Fund (Mak-RIF).
According to the researchers, building capacity coupled with the provision of access to technical information could greatly help move the nursery businesses from where they are today to where their owners and managers want them to be. Furthermore, the skilling of roadside plant nurseries operators and workers to sustainably manage them as green businesses, is a triple-win strategy since it supports the improvement of livelihoods of many low-income urban and peri-urban households, and boosts plant conservation, urban agriculture as well as forestry development. "If properly managed and maintained these 'green' businesses have the potential to fulfil a variety of financial returns," the researchers advise.
Pathogens Severely Affecting Agricultural Production in Africa – Researchers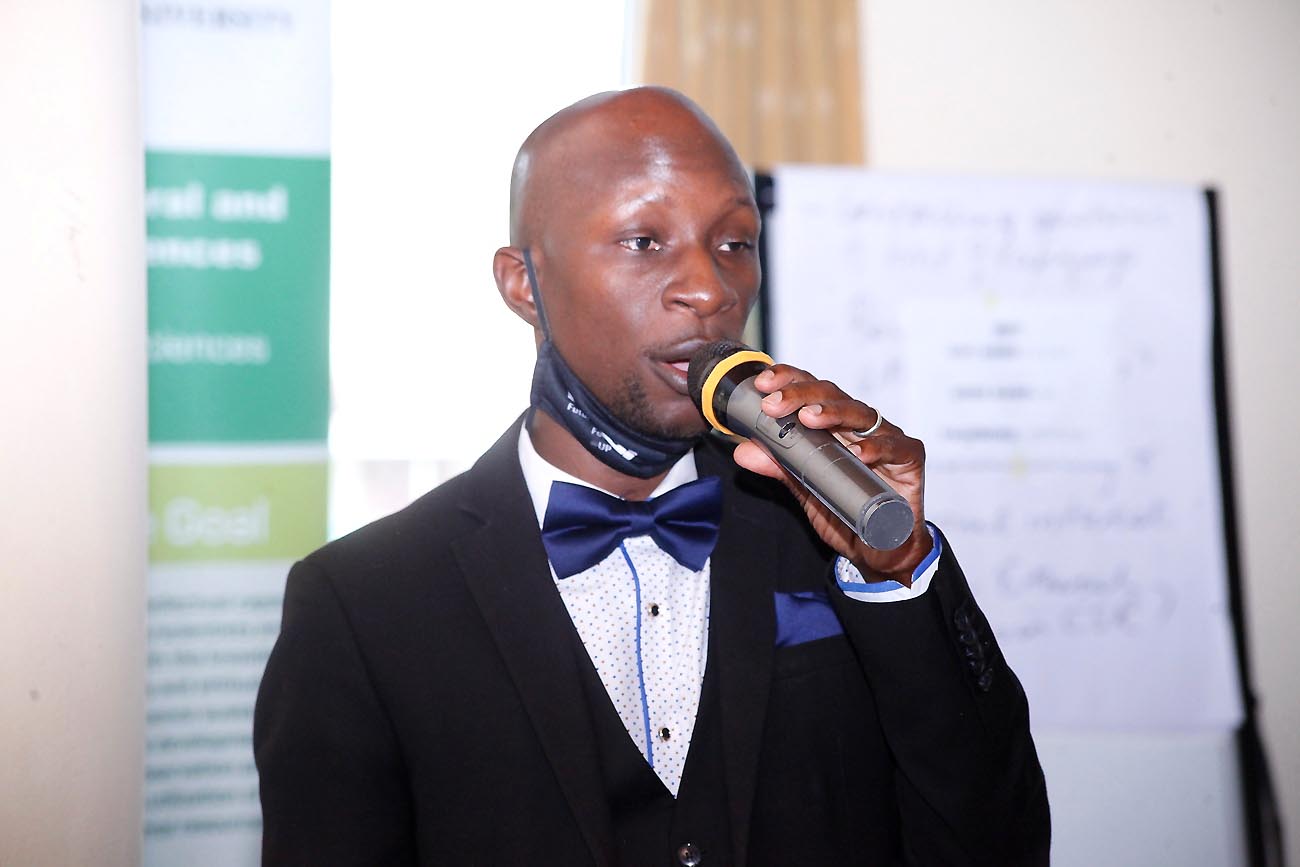 Agriculture is the backbone of Uganda's economy, employing about 73% of the population and contributing approximately 20% of the country's Gross Domestic Product (GDP) and 48% export earnings. The National Development Plan (NDP III) identifies agriculture as one of the key growth opportunities with the highest potential to generate employment and have positive multiplier effects on other sectors. The Agricultural sector contributes about 50% of the gross domestic product (GDP) of most countries in Africa, and plays a pivotal role in ensuring food security across the globe. The sector is however derailed by a number of factors. Key among these are pathogens that are greatly undermining crop production in the country and Africa in general.
On 8th-9th November 2021, the Department of Agricultural Production, College of Agricultural and Environmental Sciences (CAES), Makerere University in partnership with the University of Pretoria, South Africa held a research dissemination workshop at Golf Course Hotel, Kampala to deliberate on a number of issues affecting the sector. Convened by Dr Nicholas Kagimu under the theme "The Impact of Pathogens on Agricultural Production", the workshop was part of the activities under the Future Africa's Early Career Research Leader Fellowship (ECRLF) programme at the University of Pretoria intended build a critical mass of the next generation researchers in Africa. It drew participants from academic and research institutions across Africa.
Topics discussed included; the Status of nematology research in Uganda by Dr Hebert Talwana (Department of Agricultural Production, CAES); Bioprospecting of the Natural Products from Xenorhabdus and Photorhabdus bacteria and their application in agriculture by Dr Nicholas Kagimu (ECRL Fellow at Future Africa, University of Pretoria); Entomopathogenic fungi for insect crop management by Dr Jeninah Karungi (School of Agricultural Sciences, CAES); An overview of Entomopathogenic nematodes- EPN (insect-killing-worms) in Africa/ICIPE perspective presented by Dr Solveig Haukeland, ICIPE Nairobi); Status of liquid culture development for commercialization of entomopathogens in South Africa (Prof. Antoinette Malan, Stellenbosch University); Forest pest surveillance to protect Africa's forest resource (Prof. Brett Hurley, FABI – University of Pretoria); Bio-control agents in pest management in Uganda's forest systems (Dr Peter Kiwuso – NaFORRI); Bio-prospected products from insects (pharmaceutical, nutritional, cosmetics) presented by Dr Alice Nabatanzi, College of Natural Sciences – Makerere University; Chemical defenses of forest trees to fungal infection and the consequences of these defenses on insect herbivory (Prof. Almuth Hammerbacher – FABI, University of Pretoria); What Forestry and Agricultural Biotechnology Institute (FABI), University of Pretoria  can offer in collaboration with research and industry in Uganda (Prof. Bernard Slippers – Director FABI, University of Pretoria; Tsetse fly vector: effects distribution and control in Uganda; Tick epidemic and vaccine development; Helminths and helminths control in small ruminants (Dr Idibu Joachine –CoVAB, Makerere University); Veterinary drug use and resistance; Potential of biopesticides in small holder agricultural systems (Dr Paul Sigombe – Real IPM Uganda); as well as Chemical control of internal and external parasites in livestock by Dr Ivan Kisakya from MTK Uganda.