Uganda Ready to Launch Full War against Malaria-President Museveni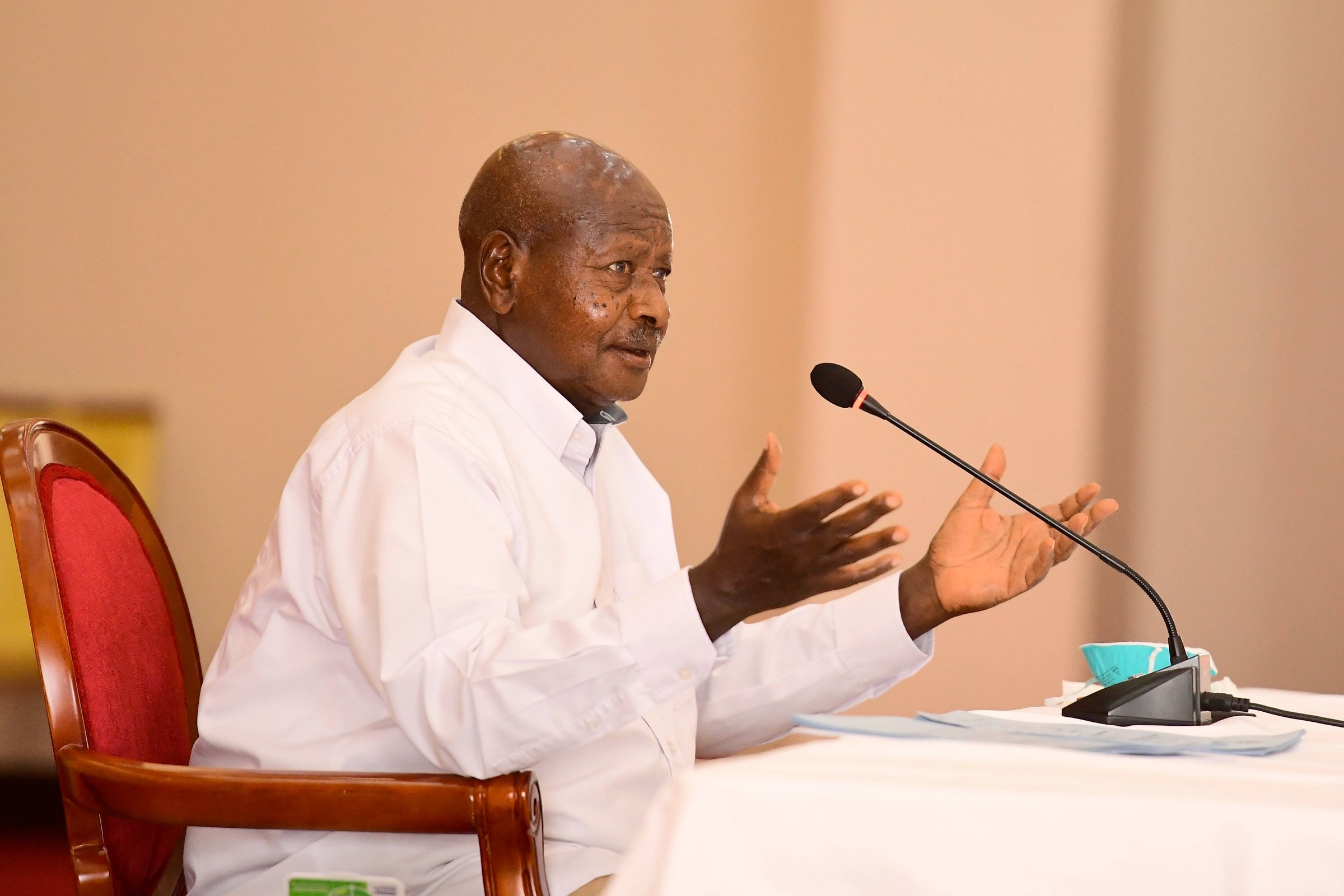 By Davidson Ndyabahika
Uganda's President Yoweri Kaguta Museveni has made a commitment on behalf of Uganda in efforts towards the end of Malaria in Uganda. The president said in absence of a vaccine against malaria, community mobilisation, political will and strengthening research capacity will be prioritized in the fight against Malaria. 
"I have never known why the vaccine (against plasmodium) is impossible. But we are ready. I am ready to launch a full war against the mosquito and the plasmodium so that we are free from Malaria," said President Museveni at the virtual webinar titled Rethinking Malaria in the Context of COVID-19 on Wednesday September 1, 2021.
His statement came after scientists highlighted the community engagement, commitment at both local and national level and evidence based decision making sine qua non in the successful fight against malaria.
The East African country has the 3rd highest global burden of malaria cases (5%) and the 8th highest level of deaths (3%) with the highest proportion of malaria cases in East and Southern Africa 23.7% according to the 2019 World Malaria Report of the World Health Organisation.
This global discussion sponsored by Harvard University, Makerere University among other partners sought to 'take stock' of the global malaria situation and offer insights on the most effective and innovative response to control and eliminate malaria across the globe. 
Research evidence show that Uganda has a stable, perennial malaria transmission in 95 percent of the country, with Anopheles gambiae s.l. and An. funestus s.l. being the most common malaria vectors.
Despite this, the country has made gains in so far prolonged robust and multipronged interventions.
A recent World Malaria Report shows that between 2016 and 2019, the estimated number of malaria cases decreased 7.2%, from 283 to 263 per 1 000 000 of the population at risk, while deaths fell 9.5% from 0.34 to 0.31 per 1000 of the population at risk over the same period.
However, in 2019, malaria cases increased in comparison to 2018 as the transmission peak was untypically long due to increased rains and aging of mosquito nets distributed in 2017/2018.
But president Museveni said Uganda has "been a bit leisurely in our handling of Malaria." He contends that Ugandans have lived with Malaria for centuries but have not been as scared as of Coronavirus or with Ebola.
"In the case of Uganda, without a very acute health problem like the one of Ebola, corona, we were diverted with so many other things. Initially we were engaged in minimum recovery of the economy, we are now struggling with development and transformation but we actually take it up. And I would want to look at the figures. Supposing we eliminated Malaria and we reduce it to zero, how much would we save?" President Museveni.
He further observes that Malaria can be defeated citing that while the use of chemicals is good, he worries about their inefficiency since malaria causing parasites Plasmodium mutates and becomes immune to the therapeutics.
"We used to have Quinine therapy, I don't know what happened to it. Then we had Chloroquine, I hear that it no longer affects Malaria. Whatever we are using now, the question is why should we preserve it? Why don't we get rid of these mosquitoes? Or immunize people so that they become immune from the plasmodium?" President Museveni asked scientists.
He also underscored the role of behavioral change as a key public health measure in disease prevention. He highlights that majority diseases affecting Africans have in the past been managed and others can be managed through behavioral change.
Fostering Continuous Improvement of Public Health Laboratory Services In Uganda: IDI's Contribution (2018-2020)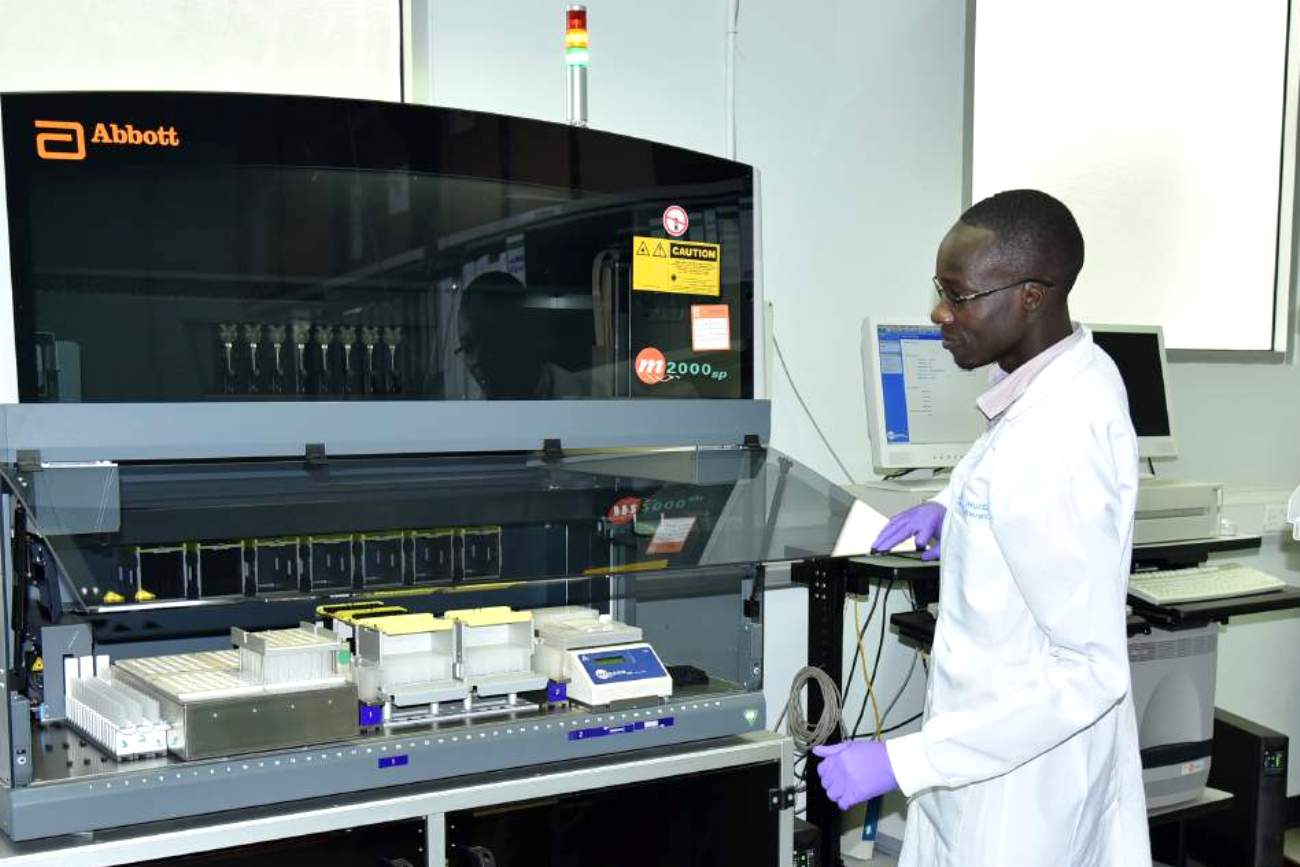 The Infectious Diseases Institute (IDI), Makerere University houses a state of the art laboratory – the Core Laboratory (CL) – certified by the College of American Pathologists (CAP) and accredited by the Uganda Ministry of Health (MoH) as a lead partner in strengthening laboratory systems.
In line with its 5-year (2018-2023) goal of 'providing high-quality lab services at IDI to meet both clinical and research demands, to support the sustained improvement of lab capacity across Uganda with systems of assured and consistent quality' to conduct routine testing, specialized clinical research trials, and detection of virulent pathogens of epidemic outbreak nature.
To match internationally standards for clinical laboratory methodologies and clinical applications, the CL has maintained a 25-year record of conducting at least 01 internal audit, 04 external audits annually, besides bi-annual inspections by the College of American Pathologists (CAP), to incorporate the latest best practices. Further, the CL continuously improves its technology and automation to increase productivity and enhance testing turnaround time (TAT).
The CL operates in a One IDI approach, where sister Technical Programs source its support, besides the Ministry of Health of Uganda, local and international academic research institutions and individual research fellows. The outbreak of COVID-19 in December 2019 was an opportunity for growth and expansion for the CL, to support national and global preparedness and response to infection prevention and control (IPC). To date, the CL has registered several milestones in enhancing disease laboratory TAT for COVID-19 testing, strengthening human capacity at the forefront on COVID-19 IPC, sustaining laboratory services for other communicable and non-communicable diseases as well as answering research questions.
Please see Downloads for the full technical brief.
UniCare App: 24/7 Access to Counselling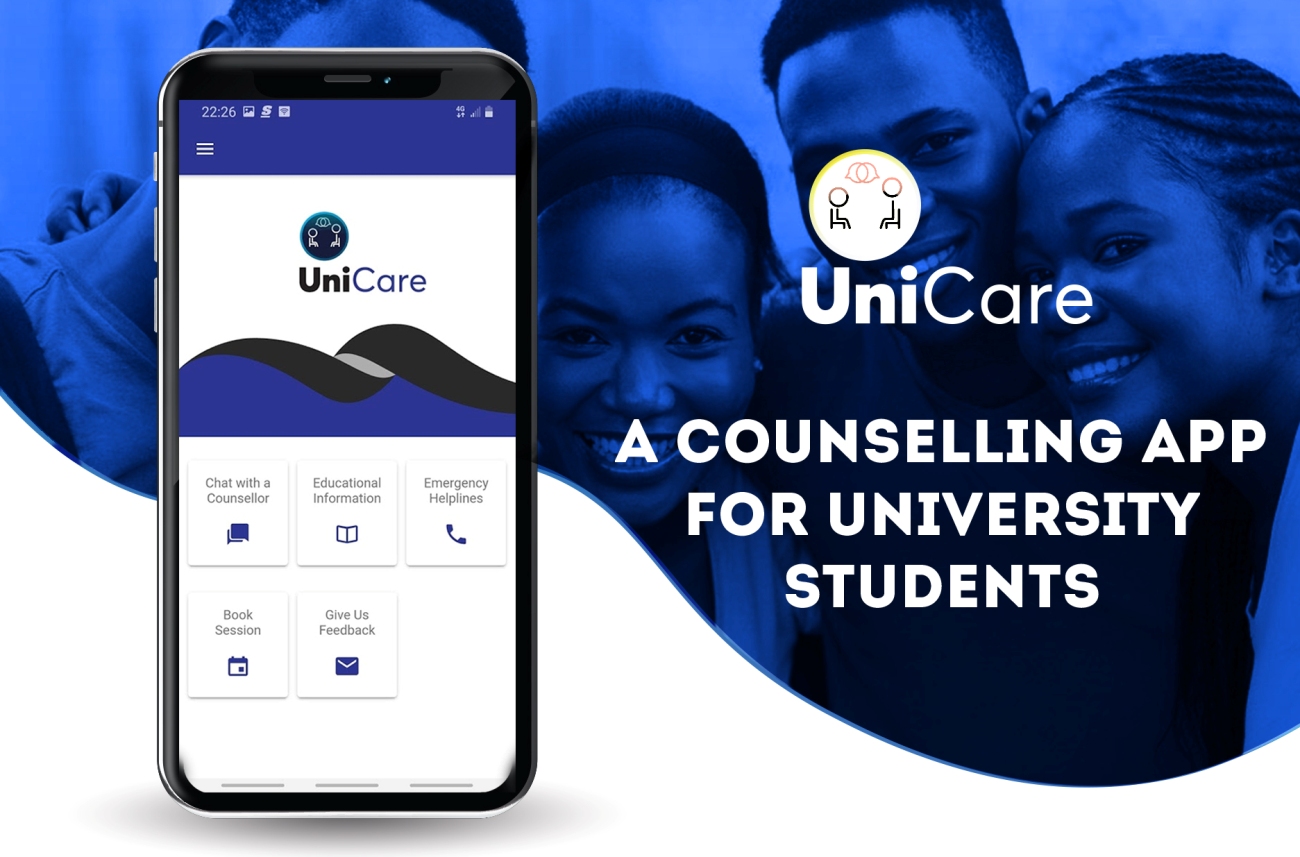 The Counselling and Guidance Centre (CGC) has developed UniCare, a counselling App for the Makerere University community members (Staff and Students).
Do you have personal concerns that need addressing?
Do you need to improve your life skills?
Are you struggling with something and need to talk to someone professional in confidence?
Then download UniCare from the Play Store and use it at any time of your convenience.
You can access counselling services through instant messaging, phone calls and other forms.
Enquiries:
Tel: +256-751-700897
Email: rbaguma[at]cit.ac.ug, henry.nsubuga[at]mak.ac.ug
Call for Applications: PhD Fellowships in Bioethics (4th Cohort)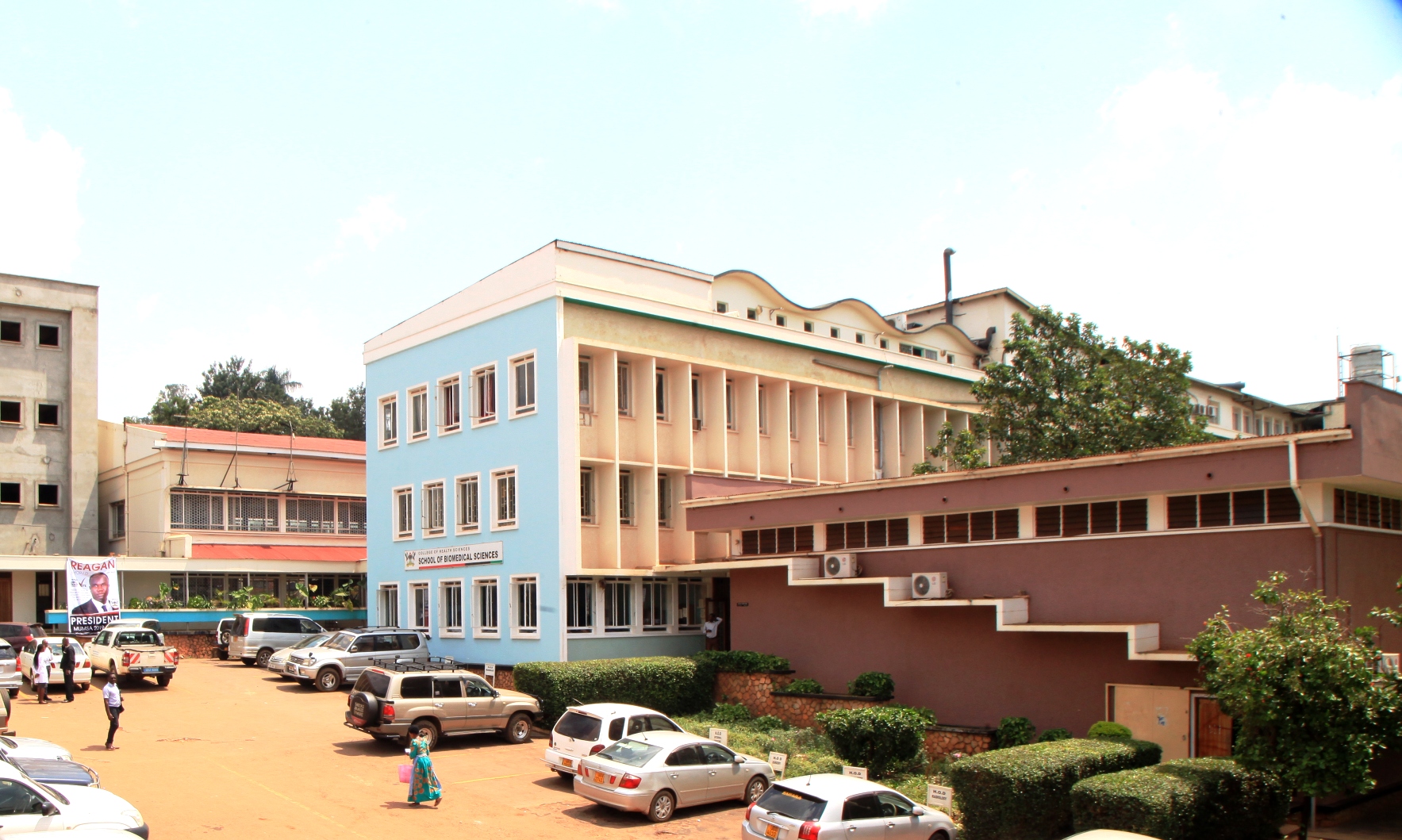 Applications are invited for PhD fellowships in bioethics from Makerere University College of Health Sciences (CHS) faculty and individuals who participate in the academic activities of the college who are interested and COMMITTED to becoming bioethics scholars.
Successful applicants should be willing to become bioethics scholars as they work within the structured and mentored training programme with a focus on any aspect of international research bioethics related to Health Sciences. Funding will be available to support 2 successful doctoral candidates up to 3 years of accelerated training leading to the award of the Makerere University doctoral degree.
Eligibility
This training is open to faculty including people who contribute to teaching and research at Makerere University or one of its partner institutions in Uganda, who meet any of the following criteria:
a. Able to articulate a clear research bioethics problem of interest to them.
b. Demonstrate prior participation in bioethics, beyond having submitted research proposals to an IRB.
c. Demonstrate a basic understanding of bioethics in order to know that this is an appropriate next step for the applicant.
d. Demonstrate past active participation in bioethics in health service delivery or at the interface of health related ethical-legal issues
e. Provide evidence of experience in research in bioethics and or authorship in this field
f. Prior master's level or fellowship level training in bioethics or related fields.
Criteria for Selection
Demonstrated interest in doctoral research training and conducting research with a focus on
research bioethics.
Potential to handle rigorous academic requirements of the doctoral program.
Having a plan for career development
Capacity towards attaining research leadership and international recognition in bioethics.
Female candidates and medical doctors are especially encouraged to apply
Application Process
Applications must be submitted to makbioethics[at]gmail.com and should consist of a cover letter (1 page only), a resume (not more than 3 pages), a personal statement (Maximum 1 page), a Makerere University formatted PhD research concept (Maximum 10 pages) and two letters of recommendation (sent separately by the referees to makbioethics[at]gmail.com). The personal statement should include your contribution to the academic and research life of a department at Makerere University College of Health Sciences, your aspirations for career progression in the next 5-7 years, research interests and any information you consider relevant.
Closing date for the receipt of applications is 8th October 2021.
Enquiries can be forwarded to the PI, of the PhD bioethics research training Program on makbioethics[at]gmail.com
Timelines:
Application deadline: October 8, 2021
Interviews: October 15, 2021
Notification date: October 22, 2021
Proposed start date: November 1, 2021
Part of this training will take place at Johns Hopkins University Berman Institute of Bioethics in the USA in Year 1 for a total of 2-3 months. Successful candidates will receive a monthly stipend based on USA National Institutes of Health regulations, tuition, research funds and travel to the USA. Applicants should demonstrate excellent communications skills and will be expected to work as part of a highly motivated, result oriented bioethics group.