Doctoral Research Fellowship for the Project 'Drylands Transform'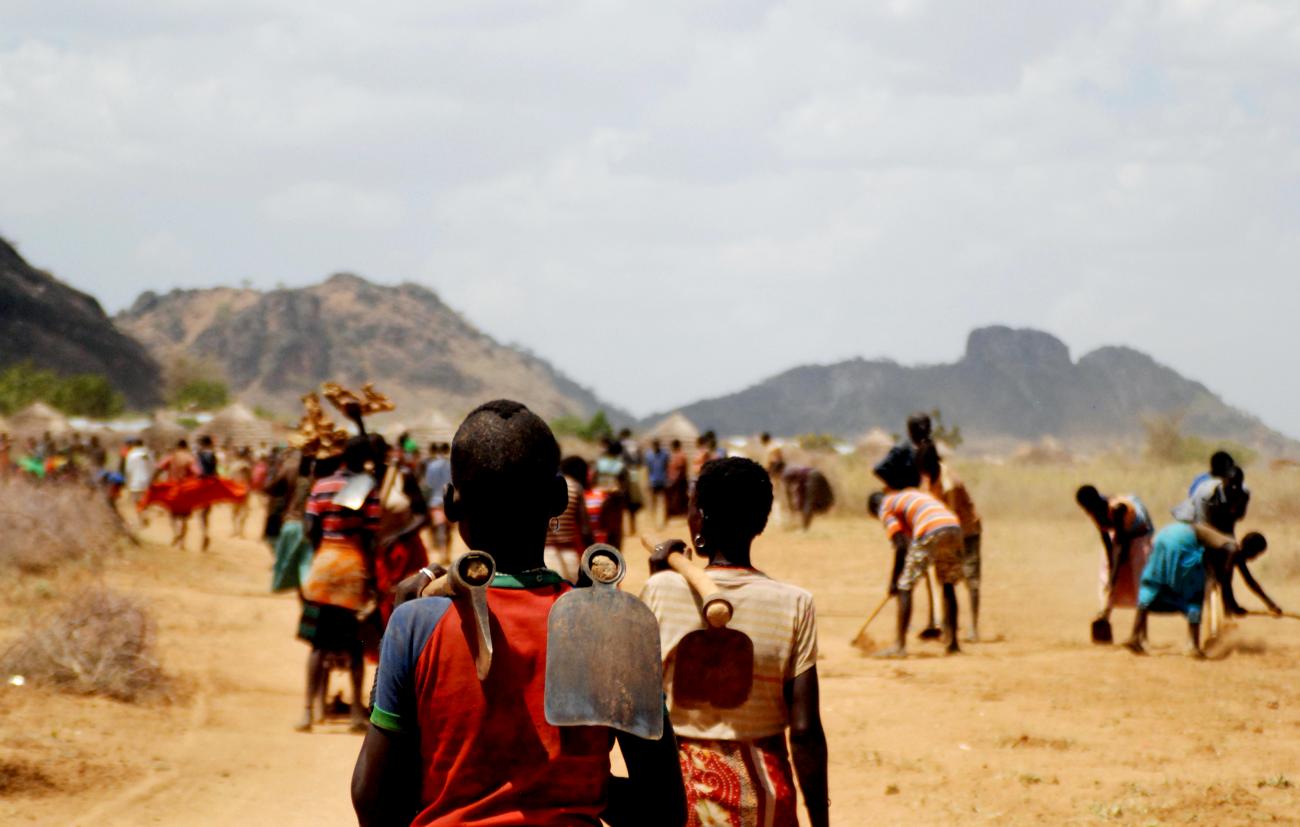 Drylands Transform – Pathways and challenges toward a socio-ecological transformation of landscapes, livestock and livelihoods in the East African drylands, is a multidisciplinary research project (2020 – 2024) led by the Swedish University of Agricultural Sciences (SLU). The geographical focus of Drylands Transform is the cross-boundary area between Kenya and Uganda, part of the Karamoja cluster. The project is funded by the Swedish research council FORMAS and involves scholars from seven different universities and organizations in Sweden and the East African region. Dryland Transform is part of the Triple L research initiative.
The project aims to investigate the links between land health, livestock-based livelihoods, human well-being, and land management and governance. We will contribute with new knowledge for transformative change and sustainable development of rangelands in the drylands of East Africa.
Through strong stakeholder engagement in interdisciplinary research, we set out to explore the challenges and pathways towards a social-ecological transformation in drylands that optimizes synergies among the UN Sustainable Development Goals (SDGs) while minimizing the trade-offs. We will use innovative field research approaches focusing on livelihood improvement through rangeland restoration and governance interventions in four sites in the border region between Kenya and Uganda.
The entry point of Drylands Transform is the urgent need to identify and enhance synergies between food and nutrition security (SDG2), land and ecosystem health (SDG15) and governance and justice (SDG16) for sustainable dryland development, while minimizing trade-offs between agricultural productivity (SDG2), natural resources management (SDG15) and climate change (SDG13).
In Drylands Transform we will:
Assess land health at the landscape scale and explore the links with human health and well-being.
Co-develop sustainable rangeland management options with local communities, and set-up knowledge sharing hubs ('livestock cafés').
Study impacts of seasonality and climate variability on food and livelihood strategies, well-being and resilience.
Identify innovative land governance mechanisms and practices that effectively address livestock-keepers' dependence on both flexible and secure rights to land.
Co-design and evaluate alternative scenarios for sustainable dryland transformation in East Africa with local and regional stakeholder groups.
Description of the doctoral fellow position
Within the overall aim of the project to contribute to the achievement of the UN Sustainable Development Goals in the East African drylands, the PhD research fellow isexpected to conduct research with a specific focus on Objective3–Study impacts of seasonality and climate variability on food and livelihood strategies, well-being and resilience. Under a "sandwich" degree arrangement, the PhD research fellow will be enrolled atMakerere University,Uganda, in the Department of Agribusiness and Natural Resource Economics, and will spend three months each year at Umeå University, Sweden. The PhD fellow will be jointly supervised by researchers fromthe Swedish University of Agricultural Sciences (SLU), Makerere University, Uganda, Umeå University and Linnaeus University, Sweden.
Subject area
The selected PhD research fellow will study the topic:
Climate variability impact on diet diversity, hidden hunger, food security and stunting among children, including the effects of change in women labour time allocation due to climate variability on child nutrition and health. This topic will also include infant and young child feeding practices,as well as child and maternal health.
Responsibilities of the doctoral research fellow
In close multidisciplinary collaboration with other scholars within the Drylands Transform program, the doctoral fellow will:
Contribute to the theoretical/conceptual framing of the subject area (as stated above)
Assemble and review peer-reviewed and grey literature for adequate analysis of subject area
Participate in design and implementation of qualitative and quantitative research at the four sites in Uganda and Kenya
Author a thesis and joint publications.
Funding
The project includes funds for 36 months and covers travel costs and subsistence allowance, insurance while in Sweden, tuition, fieldwork as well as participation in project meetings, regional workshops and international academic conferences, and a monthly stipend.
Core eligibility criteria
The suitable candidate will fulfill majority of the following qualifications:
Master's degree in any of the following fields: Applied Human Nutrition or related fields; Public Health/Health Sciences or related fields, Agricultural Economics or related fields; Rangeland Management or related fields
Master's degree should not be older than 5years
National of Uganda
Prior experience of conducting qualitative and/or quantitative empirical research, preferably in the drylands
At least one publication in peer-reviewed journals.
Other favorable skills and experience
Use of basic MSOffice tools
Data analytical skills using common programs (Excel, Stata, R, etc)
Experience in qualitative data collection and analysis
Language proficiency (English)
Ability to work in an interdisciplinary and multiculturalteam
Experience with project work and working with partners is ofadvantage.
How to apply:
Interested applicants should send applications to Dr. Alice Turinawe (alice.turinawe[at]mak.ac.ug) and copy to Dr. Kristina Lindvall(kristina.lindvall[at]umu.se) by end of day, August 30, 2021.
Applicants are required to submit the following documents:
Motivation letter
Current Curriculum Vitae, including at least two academic referees
Copies (PDF format) of academic certificates and transcripts of degree and courses taken
A short summary of master thesis (max. 3pages)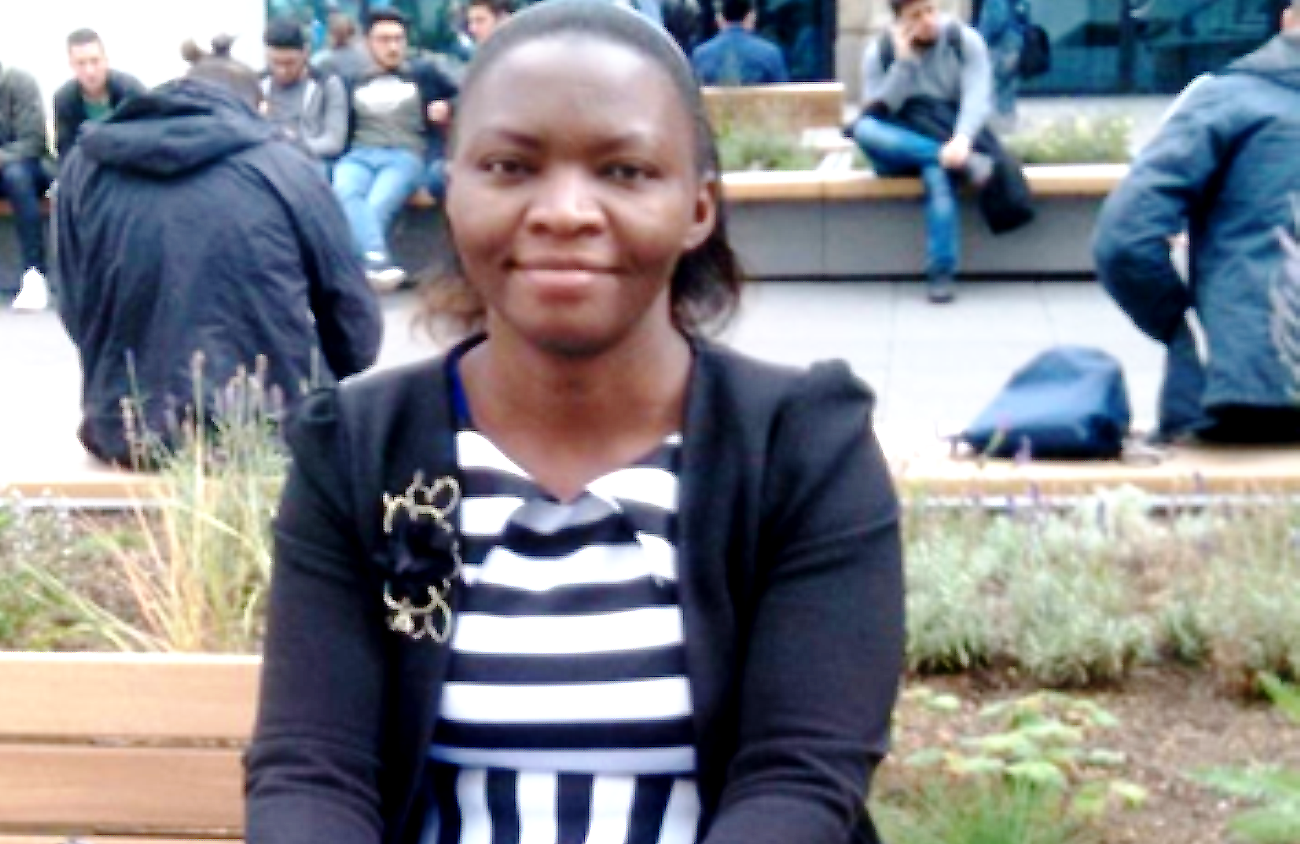 My name is Irene Bayiyana and I am one of the RUFORUM Alumni. I am an agricultural economist, with a master's degree in Agricultural and Applied Economics and a PhD in Economics. Currently, I am working as a Research Officer/Agricultural Economist based at the National Agricultural Research Organisation (NARO)/ National Crops Resources Research Institute (NaCRRI) – Namulonge. When I attained a bachelor's degree, I worked as an assistant research fellow under Prof. Johnny Mugisha in the Department of agribusiness and natural resource economics at Makerere University. Through Prof. Johnny Mugisha, I got to know about the RUFORUM Grant on "Assessment of spatio-temporal bovine migratory routes and Transboundary animal disease infestation in Uganda". Since I had the interest to advance my career, I applied for the scholarship
After my admission for the master's degree, I wondered! what next? The African Economic Research Consortium (AERC) had only offered a partial scholarship catering for only my tuition and part of research funds. RUFORUM scholarship covered my stipend, research balance and funds to attend the 2012 RUFORUM Biennial conference thus enabling me to complete my master's degree.
I was able to realize my dream of becoming a good scientist in 2012 at the RUFORUM Biennial Conference. Through the facilitation to attend several conferences, RUFORUM gave me a chance to interact with a broad spectrum of scientists from whom I learnt and received positive criticism and feedback on what I was doing. Moreover, the encouragement and support from different scientists that I interacted with also spurred me on as an upcoming scientist.
Senior Public Servants Skilled on Policy Instruments Design under the IGE Program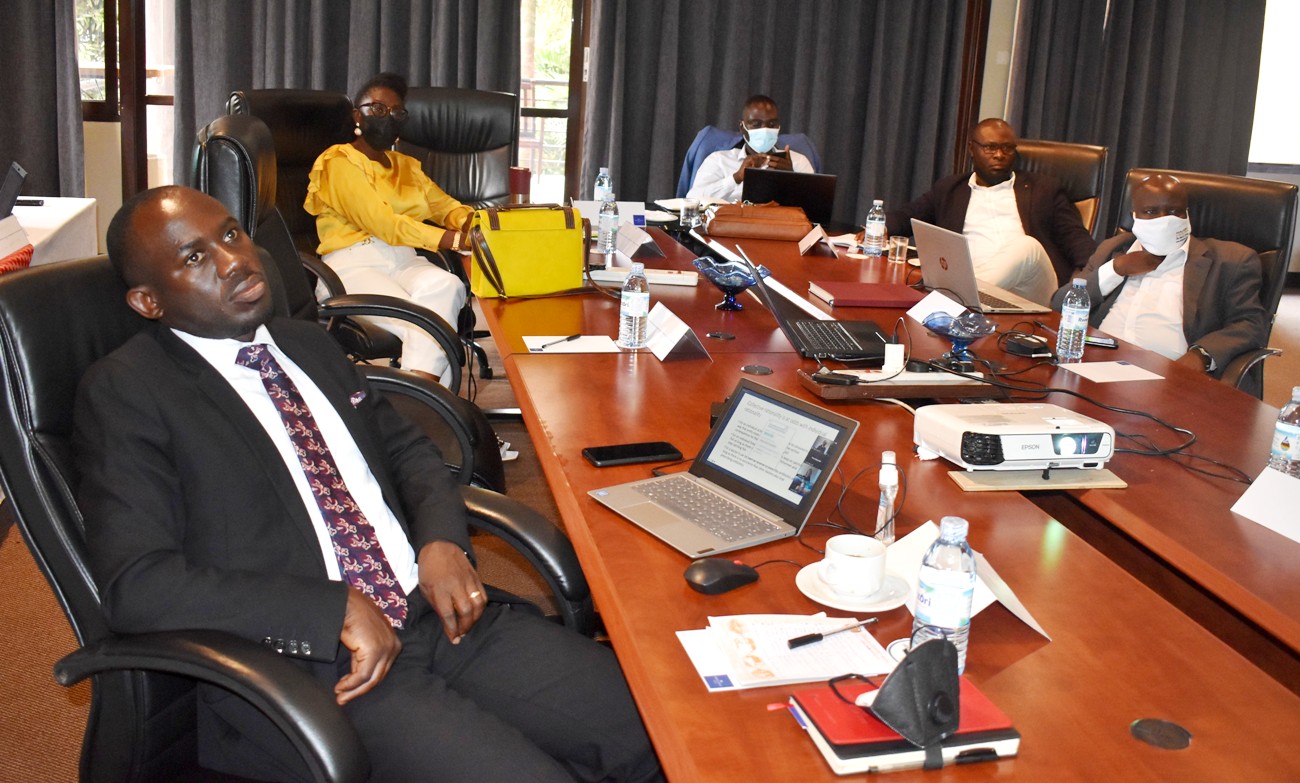 By Jane Anyango
Officials from Uganda's Ministries, Departments and Agencies (MDAs) have been equipped with skills and knowledge on how to design and enforce policy instruments to achieve compliance under the program called, Inclusive Green Economy (IGE) in Practice.
IGE in Practice, is a collaborative program between Makerere University's Environment for Development Initiative (EfD-Mak) Center and the University of Gothenburg. The IGE program covers five countries namely Uganda, Ethiopia, Kenya, Tanzania and Rwanda fully sponsored by Swedish Development Agency (Sida).
IGE program is aimed at strengthening Uganda's capacity for transformation towards an Inclusive Green Economy largely under the United Nations SDG 8 that focuses on promoting sustained, inclusive and sustainable economic growth, full and productive employment and decent work for all.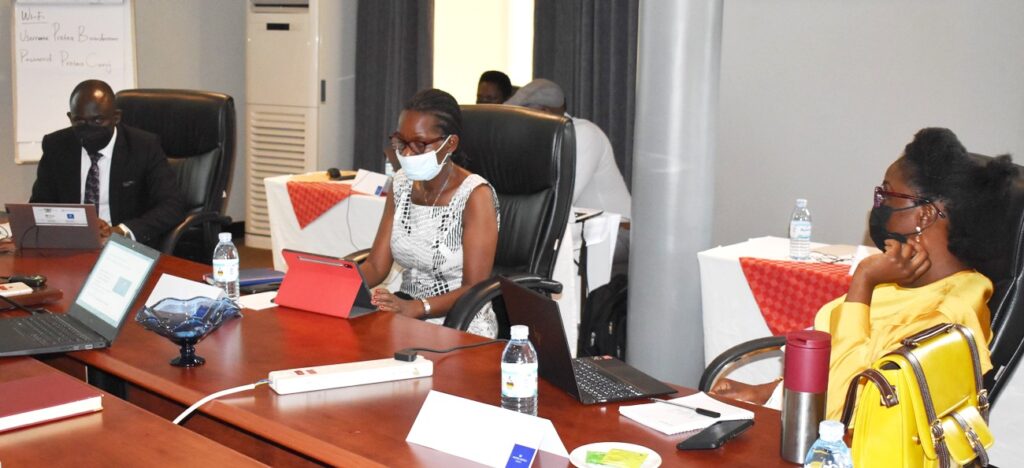 The program focuses on the use of environmental policy instruments, and specifically economic instruments such as environmental taxes, pollution fees, subsidies or subsidy reduction and other types of fiscal incentives for societal development in line with the Global Agenda 2030.
The two days training (16th-17th September, 2021) held physically and virtually brought Uganda's senior public servants from the Ministry of Finance, Planning and Economic Development, Ministry of Water and Environment, the National Planning Authority and the National Environment Management Authority coordinated at Hotel Protea in Kampala.
The training was facilitated by the University of Gothenburg, Sweden including the IGE program Head at the University of Gothenburg, Sweden, Prof. Anders Ekbom. Other instructors were Niklas Harring, Daniel Slunge, Emelie Ce'sar, Martin Solvinger and Erik Sterner.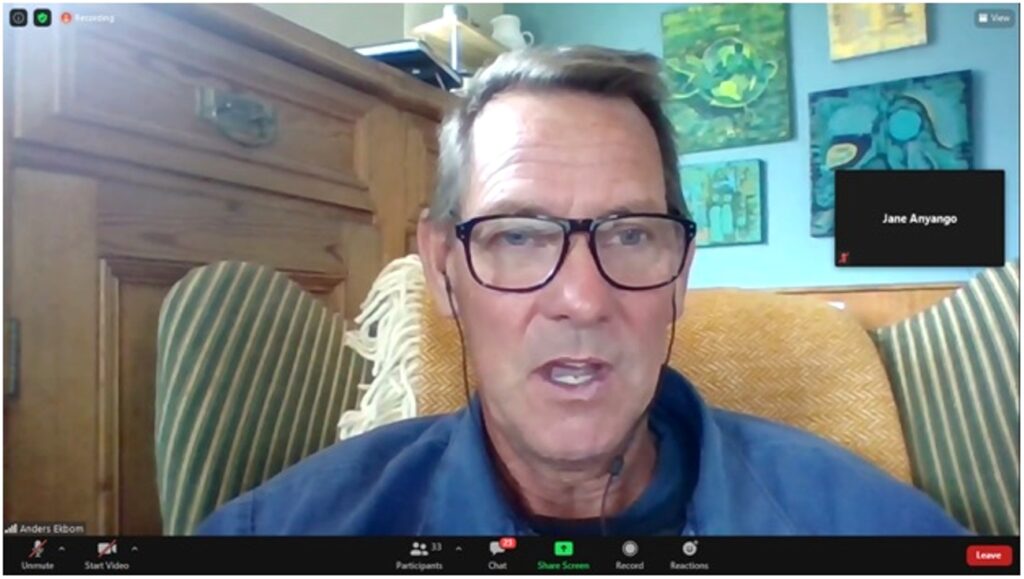 Speaking during the training, Makerere University's Policy Engagement Specialist in charge of coordinating the IGE training program, Mr. Peter Babyenda said the major aim of the program is to create capacity among public servants to plan sustainably, so that while planning, they should be mindful of the future generation in terms of environmental issues.
Mr. Babyenda said, some of the participants from Uganda's Ministry of Finance included the Director Cash and Debt, officials from the Department of Micro-economics and the Department of Tax.
"Why tax? If you are to regulate, you use tax. We want them on board so that they get skills and plan well.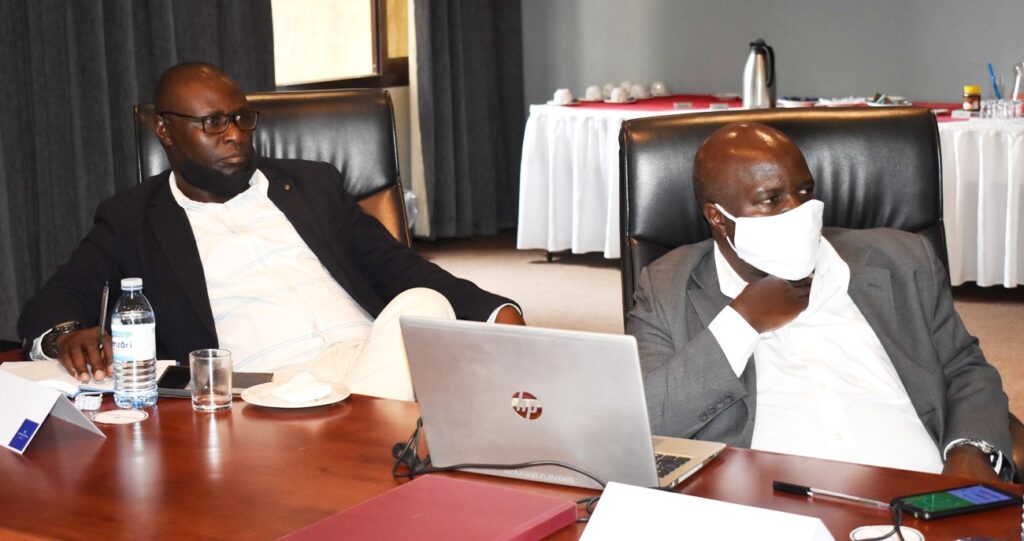 Today, we have discussed how to design a policy instrument and what measures governments use in order to enforce something for example, if government wants to protect wetlands, what policy instrument can be used, and what can it  do to achieve the intended goals.
We have discussed various measures like tax and how you involve people. The public servants know these things but we want to remind them and give them new techniques so that while planning and budgeting,they should consider these issues if we are to sustainably manage the environment", Mr. Babyeda explained
Babyenda added that since the program inception in June 2021, two trainings have been conducted with the ones held on 16th and 17th September 2021 being the third and fourth respectively.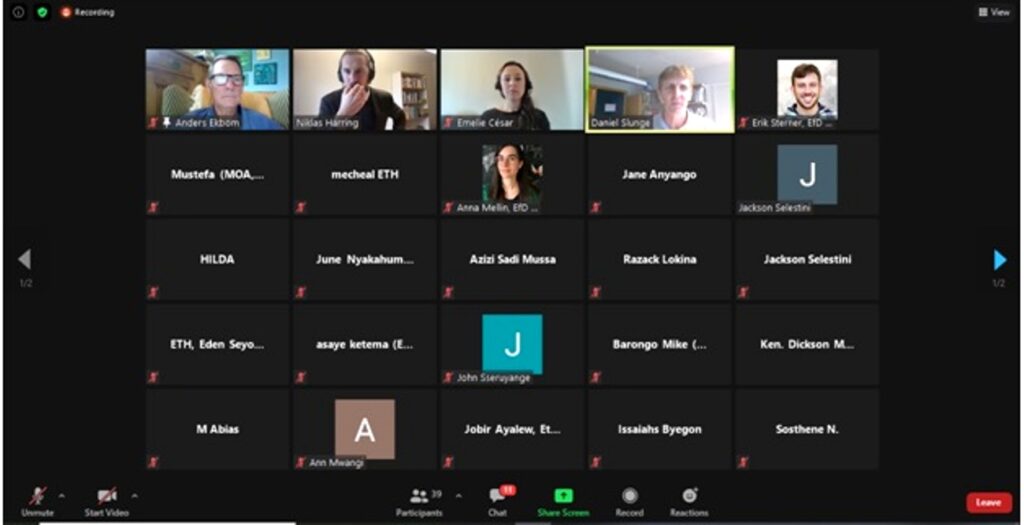 He said other trainings are planned for October 2021 and they will be wrapped up by regional trainings in November, 2021where the environment will be discussed generally among peers from Uganda, Tanzania, Rwanda, Ethiopia and Kenya and notes shall be compared.
"As you are aware, Rwanda and Kenya have gone ahead with green economy. Kenya is leading in terms of green economy and Rwanda is coming up as well as Tanzania but, in Uganda, the policy instruments are not being implemented.
Uganda was the first among those five countries to ban the use of plastics but up to now, plastics are in use and that is why we are targeting policy makers, so that they can advise the political class to manage the environment sustainably," Mr. Babyenda stated.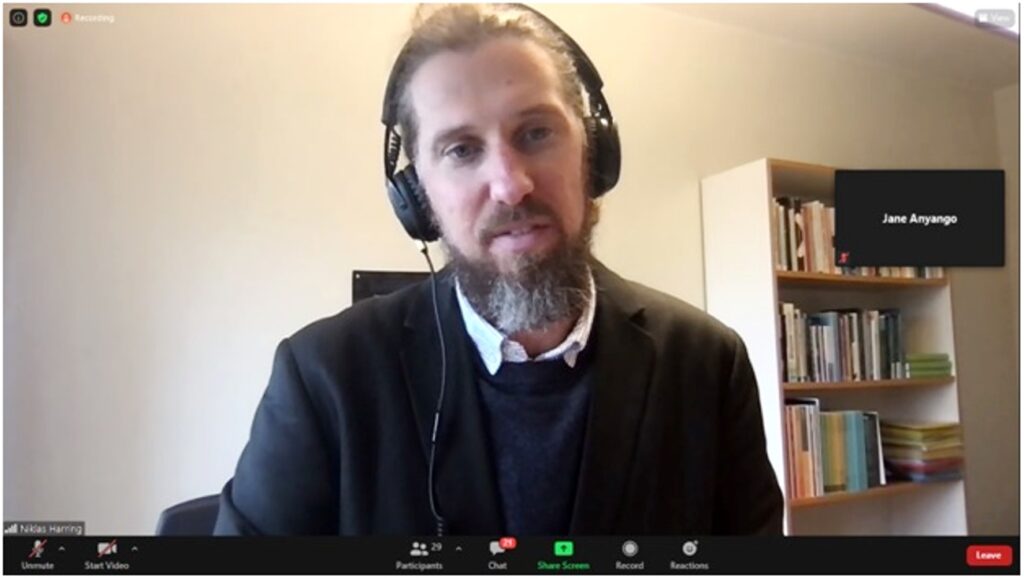 Babyenda explained that this program is an advanced in-service training with direct applicability in the participants' daily work involving theoretical training within IGE, practical exercises, project development and support for implementing change.
Participants speak out on the training.
Dr. Ronald Kagwa works with the National Planning Authority as Manager Production Trade and Trading planning and is also in-charge of implementing the Green growth development strategy.
"We are here to build capacity in green growth policies especially how to use green growth instruments to advance inclusive growth in development. So today, has been a good day in that, we have learnt about policy instruments, trust, policy attitudes all which are critical for successful implementation of green policy instruments" Dr. Kagwa said.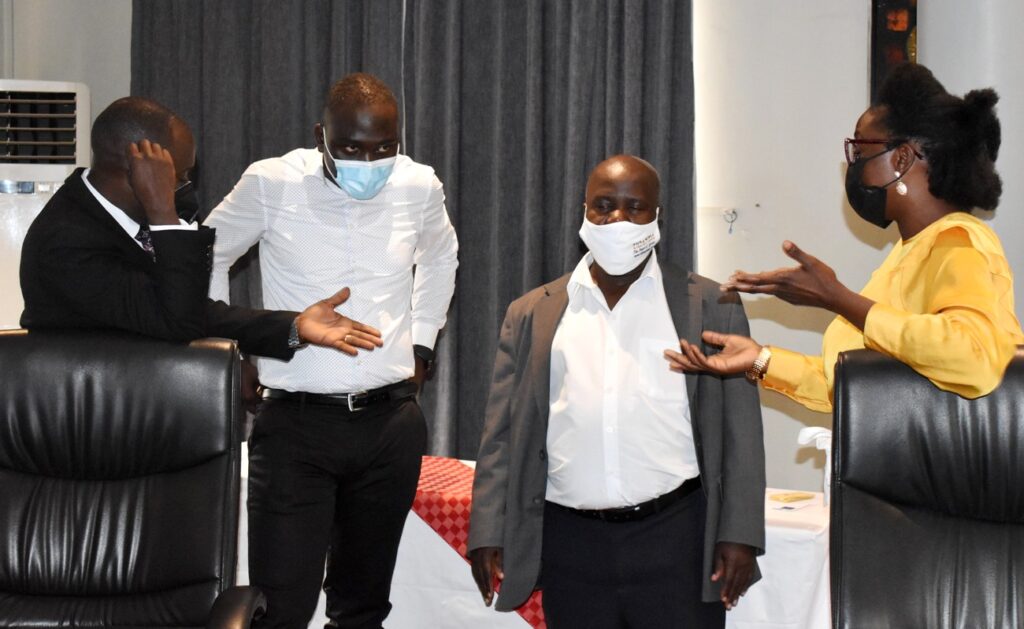 Moreen Anino is an Assistant Commissioner in the Ministry of Water and Environment.
"I am happy to have learnt about social inclusion and developing instruments that are acceptable by the public because this will help us to achieve higher levels of compliance during implementation of these policies" Ms. Anino said.
Jane Anyango is the Principal Communication Officer, College of Agricultural and Environmental Sciences (CAES)
Press Release: Twenty Two (22) winners of RUFORUM Young African Entrepreneurs Competition 2021 announced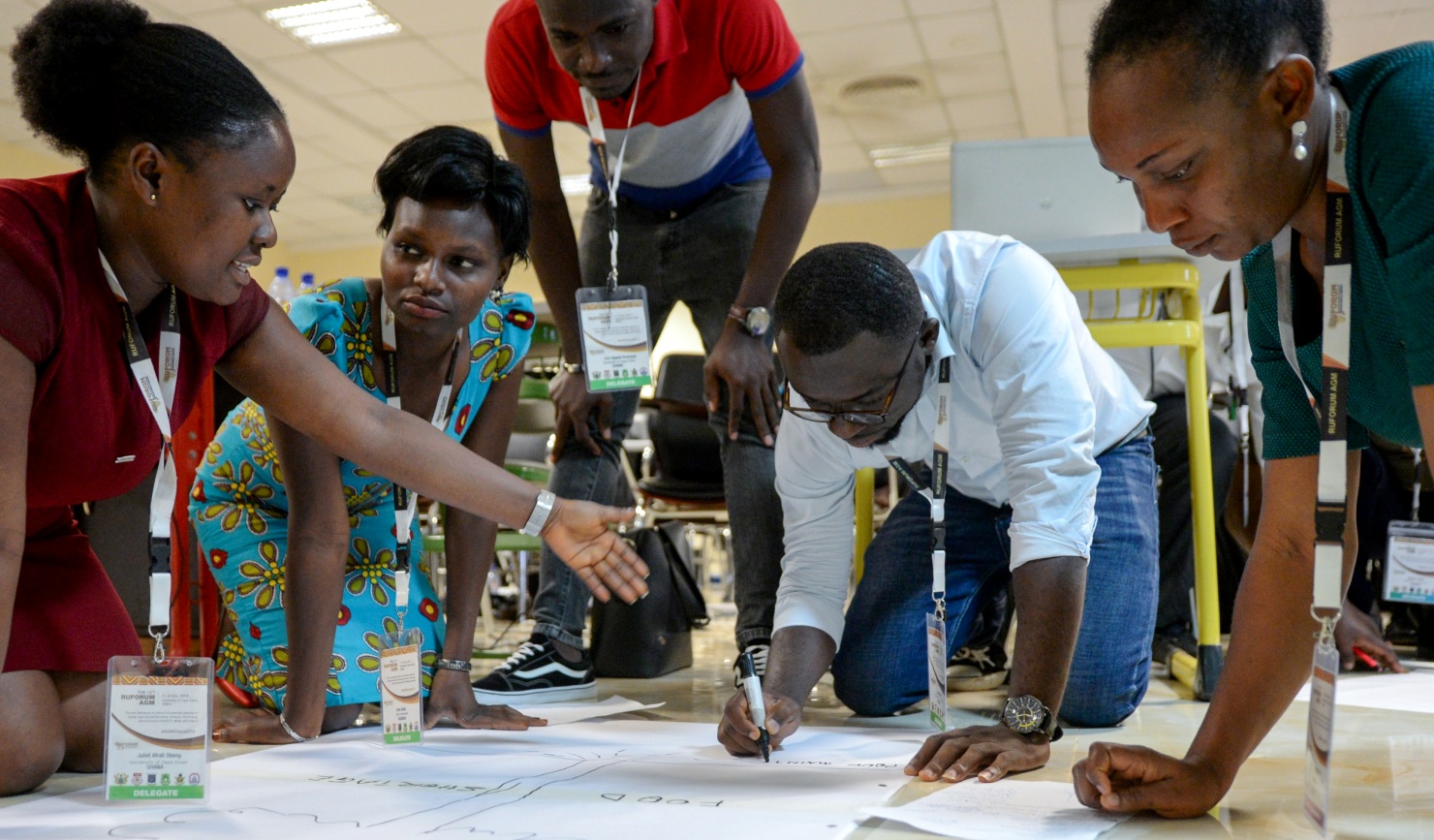 The Regional Universities Forum for Capacity Building in Agriculture (RUFORUM) is pleased to announce the 22 winners of the 2021 RUFORUM Young African Entrepreneurs Competition. The competition attracted 340 applications from 26 countries in Africa namely Benin, Botswana, Burkina Faso, Burundi, Cameroon, Chad, Congo Brazzaville, Cote d'Ivoire, DR Congo, Ethiopia, Ghana, Kenya, Liberia, Madagascar, Malawi, Mali, Morocco, Namibia, Nigeria, Rwanda, Senegal, Somali, Tanzania, Tunisia, Uganda and Zambia.
The following three-stage process was undertaken to identify the top 22 winners:
All 340 applications were reviewed for compliance to the call guidelines
A total of 319 (93.9%) applications were compliant and were each evaluated by three independent assessors
Top 22 applications were selected basing on mean scores from the three independent evaluators.