RUFORUM Statement on the UNFSS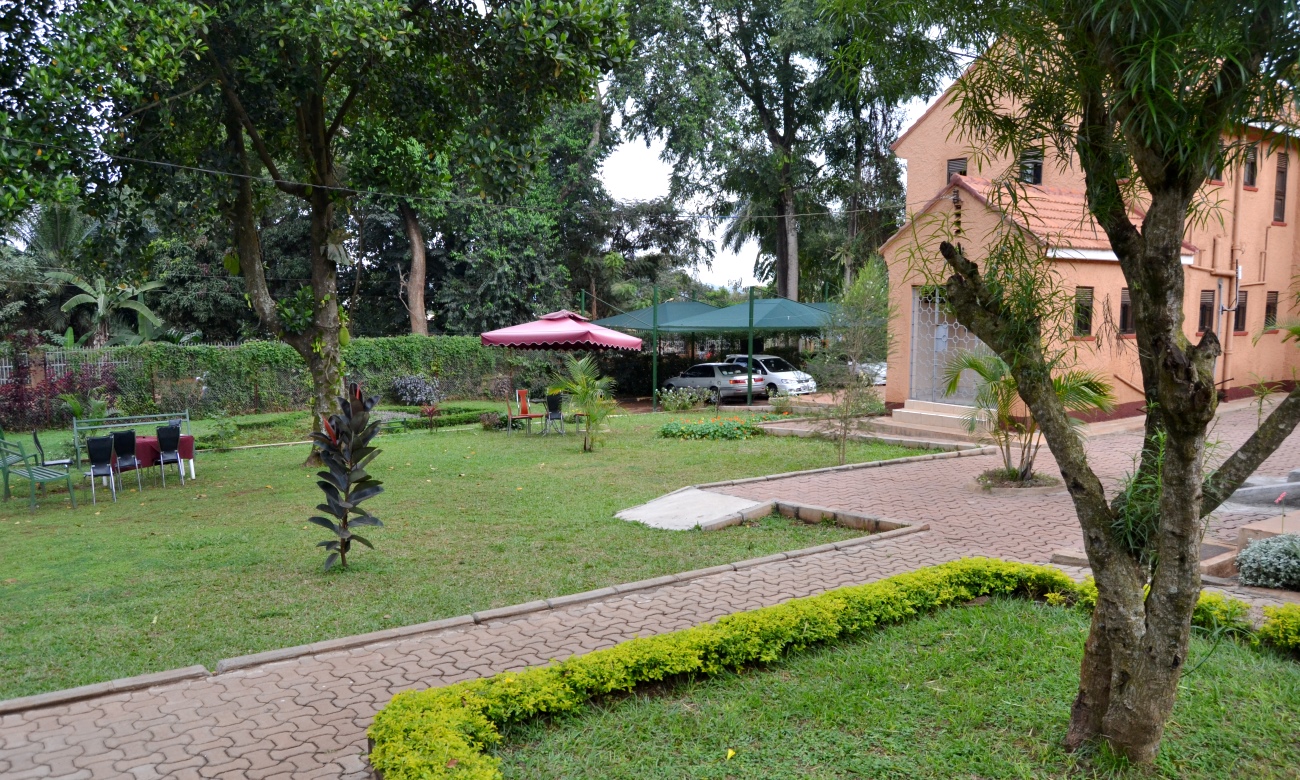 RUFORUM Statement on the UN Food Systems Summit Dialogues and Africa Common Position
Emerging issues presented to the AUC Agriculture, Rural Development, Water and Environment Specialized Technical Committee
15th July 2021
Africa's food systems:
The COVID-19 pandemic was a wakeup call to the glaring fragility and inequalities of the global, regional and national agri-food systems, making the resolve for sustainable, inclusive, and resilient food systems extremely urgent. In line with the agricultural priorities of the Africa Union under CAADP and the global frameworks towards the 2021 UN Food Systems Summit, the Regional Universities Forum for Capacity Building in Agriculture (RUFORUM) has organized several institutional, regional, and continental Independent Dialogues. The Dialogues attracted African Ministers, Government technocrats and other policy makers at national, regional, continental and international levels, academics, researchers, students and small holder farmers. The climax of the dialogues was the African Heads of State Summit1 hosted by His Excellency Dr. Lazarus McCarthy Chakwera, the President of the Republic of Malawi.
The dialogues have re-awakened the available development focus opportunities at different levels, and call for partnerships, and a deliberate effort for investment in home grown institutions to provide local solutions with more appropriate application to local contexts. The key messages are:
Strategic science solutions for productivity growth needed: The global agri-food systems are for the foreseable future integrated. And, Africa with 60% of the remaining arable land for production is central to the global agrifood systems. Yet Africa's agriculture, especially of Sub-Saharan Africa, is yet to realize full production potential to feed itself, while contributing to the global food systems. Green revolution solutions (fertilizers, improved breed/varieties, irrigation, mechanisation etc), that are tapered with sustainability innovations are needed to unlock productivity. These science solutions must however be contexualized to Africa's producer needs and have capacity to increase the 'bottom line' for small holder farmers. Africa's agricultural research is therefore a central cog in the African Agri-food systems revitalization tool box. This if coupled with policies that harness production competitive advantage, and expand and improve markets access by eliminating trade and non-trade barriers, can support agri-food systems transformation for the present and future posterity of Africa.
Improving the labour productivity. Africa's agriculture sector employs up to 60% of its workforce. The vast majority of these workers are rural small holder farmers, typically with low labour productivity. While Africa is rapidly urbanising, and inadvertently reallocating labor from farming to higher-productive sectors, most of the labour is still interlinked to agriculture, the vast majority being youth. Skilling Africa's youth for entry into rewarding productive subsectors of agri-food systems, therefore, must be part of the solutions for increasing demand for production, while paying for economic growth. Policy interventions with systems perspectives for increasing labour productivity, to bolster aggregate demand for Africa's agriculture, are key for increasing, stabilizing and sustaining the continent's agri-food systems. Robust agriculture and tertiary higher education systems are therefore foundational for the growth and sustainability of Africa's agrifood systems.
Harness major growth drivers– Africa's still has some of the world's poorest economies, yet interestingly, has leapfrogged in adoption of modern digital and their associated technologies. With its diverse diets anchored on similar staples produced across different ecologies throughout the year, and coupled with sufficient natural resources, i.e., water and land, the opportunity to feed Africa and the rest of the world abounds. By harnessing digital technologies for education, agriculture, finance, business and policy planning and measurement, the AU vision of a continent wide free trade area and grounding support for Agenda 2063 will be bolstered. Africa's digital move is thus critical for growth of the agrifood system.
Taken together, the above efforts can enable Africa build a strong agricultural sector that leverages its food market opportunity and captures a higher share of value from increased demand from rural to urban consumers.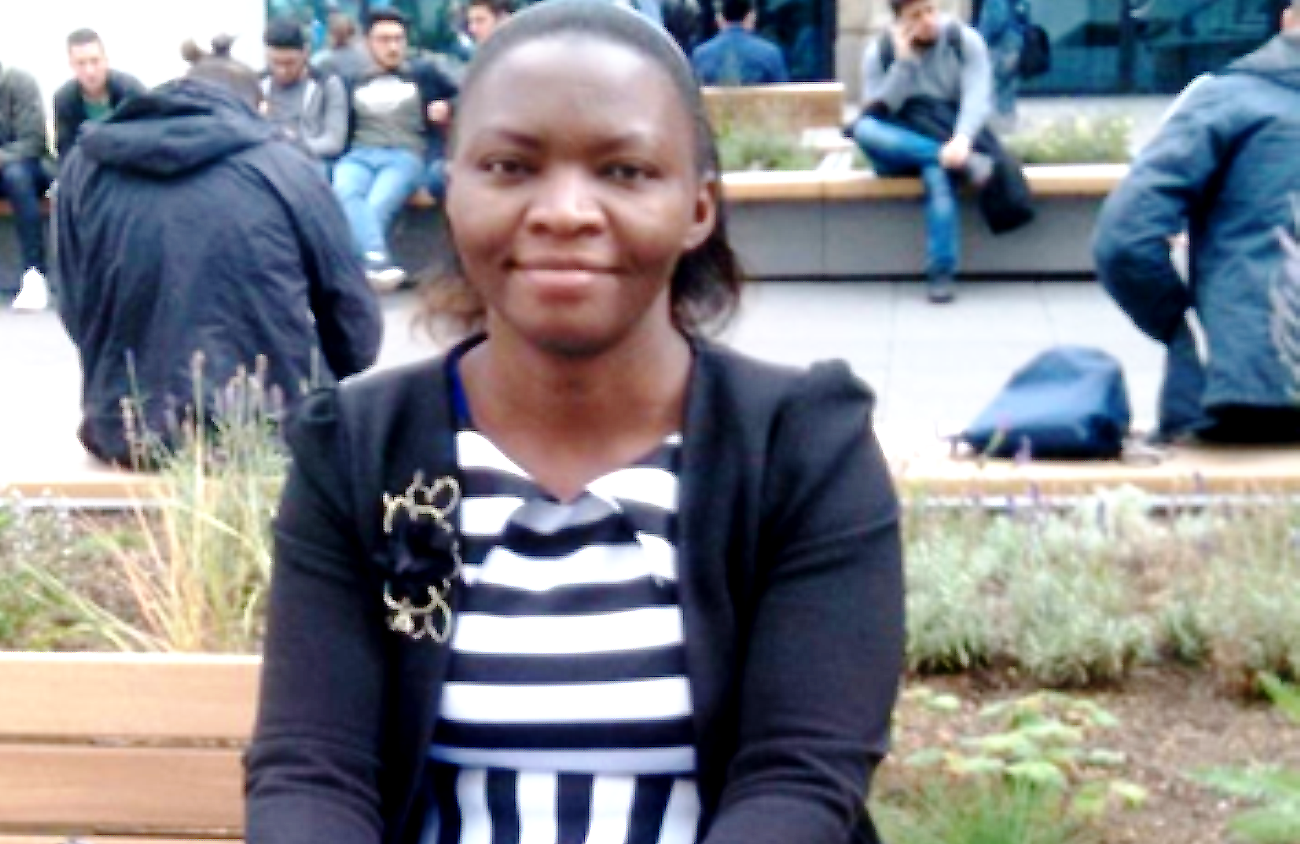 My name is Irene Bayiyana and I am one of the RUFORUM Alumni. I am an agricultural economist, with a master's degree in Agricultural and Applied Economics and a PhD in Economics. Currently, I am working as a Research Officer/Agricultural Economist based at the National Agricultural Research Organisation (NARO)/ National Crops Resources Research Institute (NaCRRI) – Namulonge. When I attained a bachelor's degree, I worked as an assistant research fellow under Prof. Johnny Mugisha in the Department of agribusiness and natural resource economics at Makerere University. Through Prof. Johnny Mugisha, I got to know about the RUFORUM Grant on "Assessment of spatio-temporal bovine migratory routes and Transboundary animal disease infestation in Uganda". Since I had the interest to advance my career, I applied for the scholarship
After my admission for the master's degree, I wondered! what next? The African Economic Research Consortium (AERC) had only offered a partial scholarship catering for only my tuition and part of research funds. RUFORUM scholarship covered my stipend, research balance and funds to attend the 2012 RUFORUM Biennial conference thus enabling me to complete my master's degree.
I was able to realize my dream of becoming a good scientist in 2012 at the RUFORUM Biennial Conference. Through the facilitation to attend several conferences, RUFORUM gave me a chance to interact with a broad spectrum of scientists from whom I learnt and received positive criticism and feedback on what I was doing. Moreover, the encouragement and support from different scientists that I interacted with also spurred me on as an upcoming scientist.
Senior Public Servants Skilled on Policy Instruments Design under the IGE Program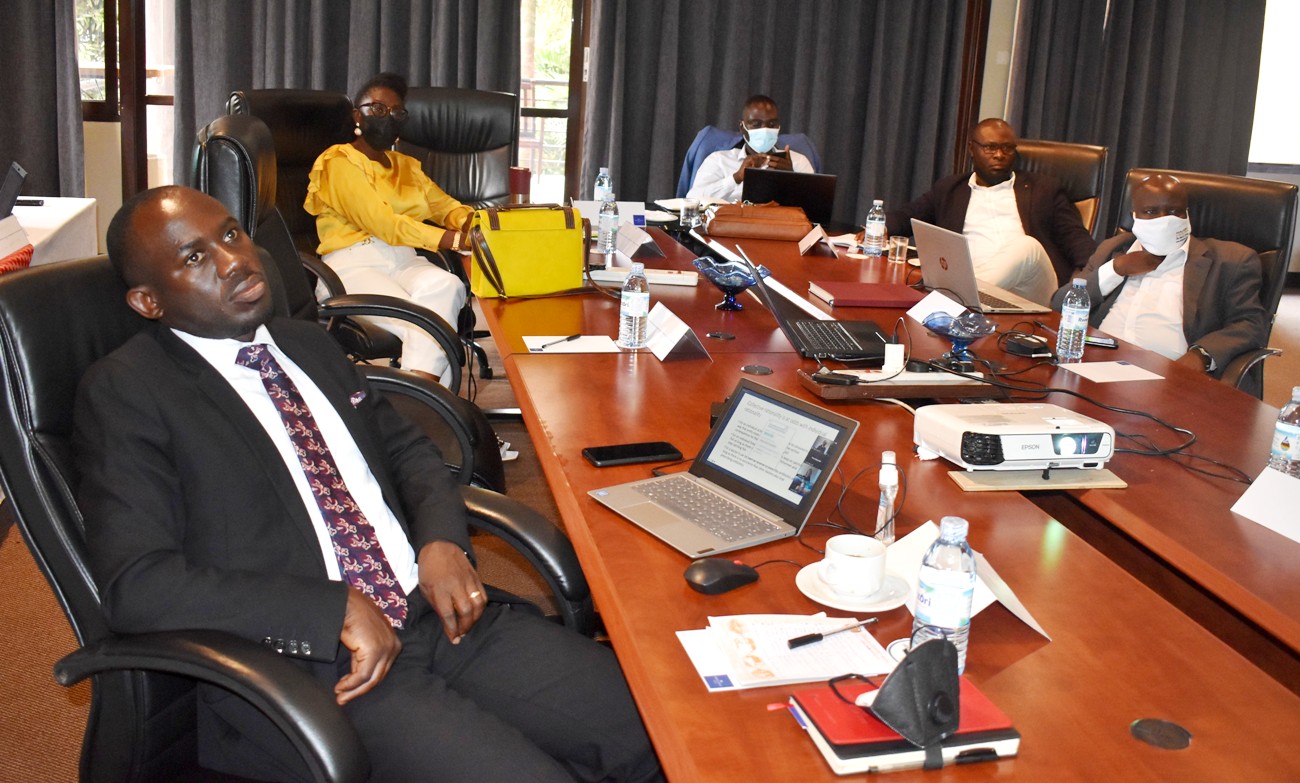 By Jane Anyango
Officials from Uganda's Ministries, Departments and Agencies (MDAs) have been equipped with skills and knowledge on how to design and enforce policy instruments to achieve compliance under the program called, Inclusive Green Economy (IGE) in Practice.
IGE in Practice, is a collaborative program between Makerere University's Environment for Development Initiative (EfD-Mak) Center and the University of Gothenburg. The IGE program covers five countries namely Uganda, Ethiopia, Kenya, Tanzania and Rwanda fully sponsored by Swedish Development Agency (Sida).
IGE program is aimed at strengthening Uganda's capacity for transformation towards an Inclusive Green Economy largely under the United Nations SDG 8 that focuses on promoting sustained, inclusive and sustainable economic growth, full and productive employment and decent work for all.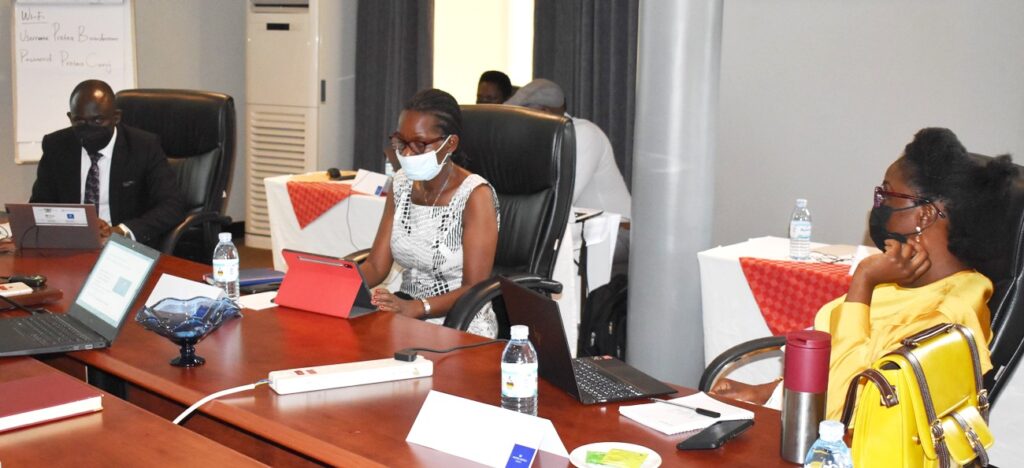 The program focuses on the use of environmental policy instruments, and specifically economic instruments such as environmental taxes, pollution fees, subsidies or subsidy reduction and other types of fiscal incentives for societal development in line with the Global Agenda 2030.
The two days training (16th-17th September, 2021) held physically and virtually brought Uganda's senior public servants from the Ministry of Finance, Planning and Economic Development, Ministry of Water and Environment, the National Planning Authority and the National Environment Management Authority coordinated at Hotel Protea in Kampala.
The training was facilitated by the University of Gothenburg, Sweden including the IGE program Head at the University of Gothenburg, Sweden, Prof. Anders Ekbom. Other instructors were Niklas Harring, Daniel Slunge, Emelie Ce'sar, Martin Solvinger and Erik Sterner.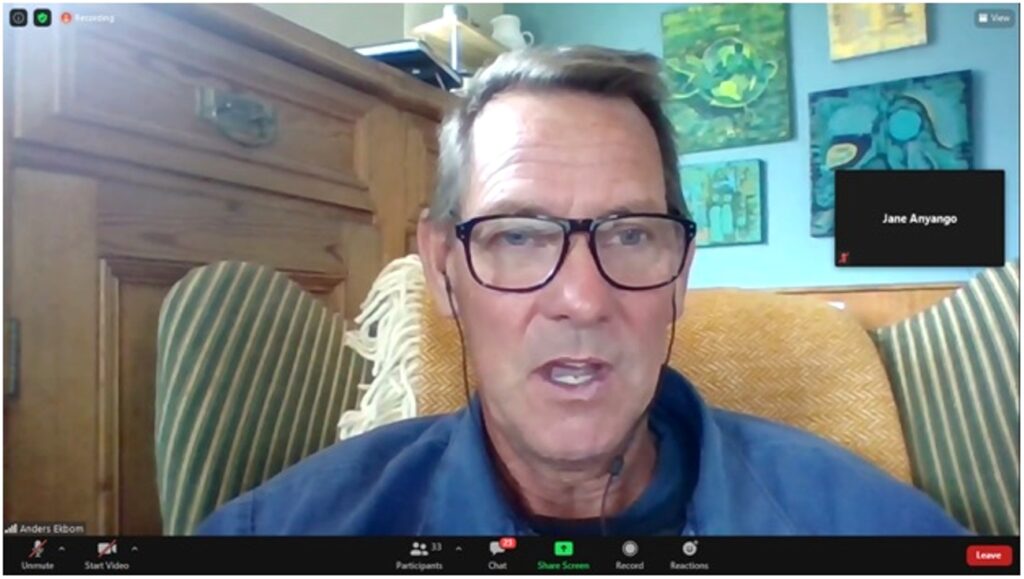 Speaking during the training, Makerere University's Policy Engagement Specialist in charge of coordinating the IGE training program, Mr. Peter Babyenda said the major aim of the program is to create capacity among public servants to plan sustainably, so that while planning, they should be mindful of the future generation in terms of environmental issues.
Mr. Babyenda said, some of the participants from Uganda's Ministry of Finance included the Director Cash and Debt, officials from the Department of Micro-economics and the Department of Tax.
"Why tax? If you are to regulate, you use tax. We want them on board so that they get skills and plan well.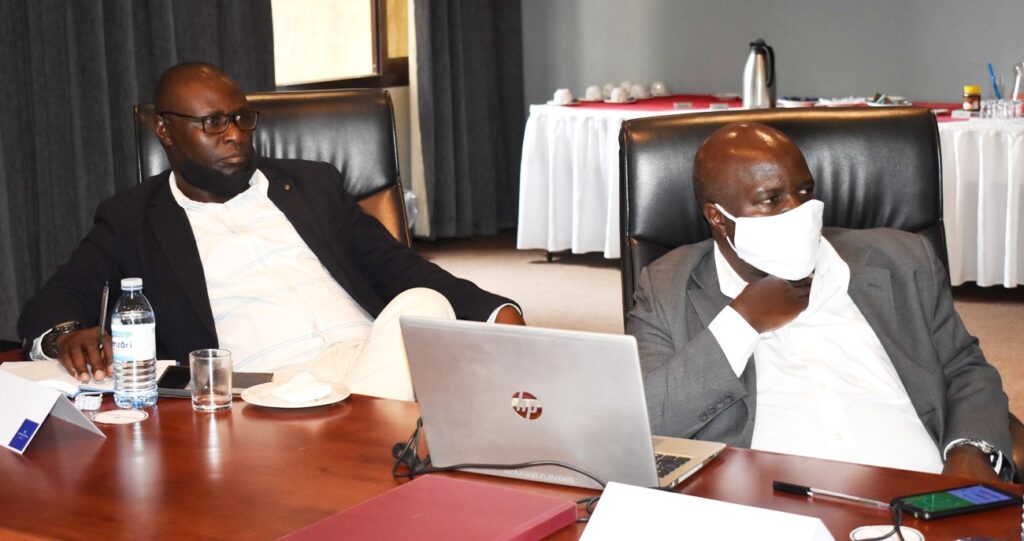 Today, we have discussed how to design a policy instrument and what measures governments use in order to enforce something for example, if government wants to protect wetlands, what policy instrument can be used, and what can it  do to achieve the intended goals.
We have discussed various measures like tax and how you involve people. The public servants know these things but we want to remind them and give them new techniques so that while planning and budgeting,they should consider these issues if we are to sustainably manage the environment", Mr. Babyeda explained
Babyenda added that since the program inception in June 2021, two trainings have been conducted with the ones held on 16th and 17th September 2021 being the third and fourth respectively.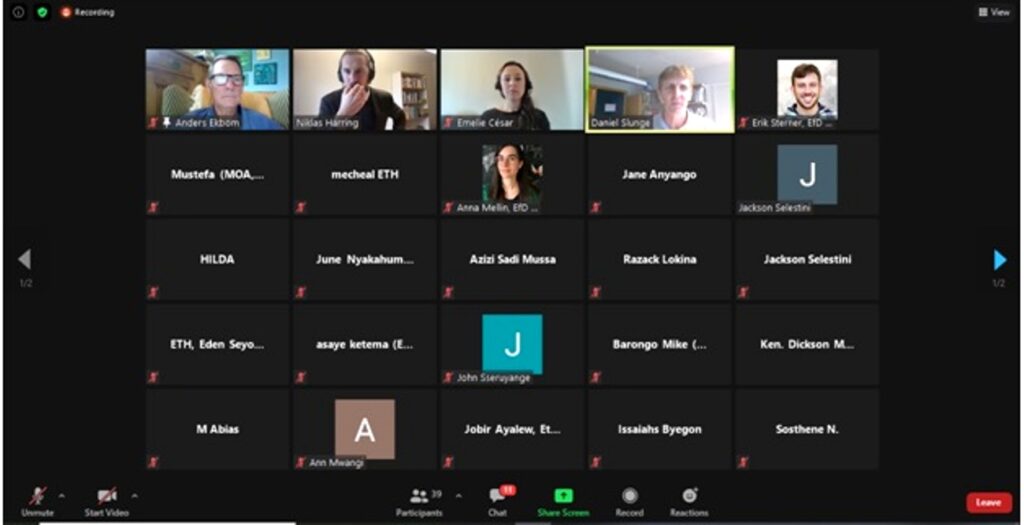 He said other trainings are planned for October 2021 and they will be wrapped up by regional trainings in November, 2021where the environment will be discussed generally among peers from Uganda, Tanzania, Rwanda, Ethiopia and Kenya and notes shall be compared.
"As you are aware, Rwanda and Kenya have gone ahead with green economy. Kenya is leading in terms of green economy and Rwanda is coming up as well as Tanzania but, in Uganda, the policy instruments are not being implemented.
Uganda was the first among those five countries to ban the use of plastics but up to now, plastics are in use and that is why we are targeting policy makers, so that they can advise the political class to manage the environment sustainably," Mr. Babyenda stated.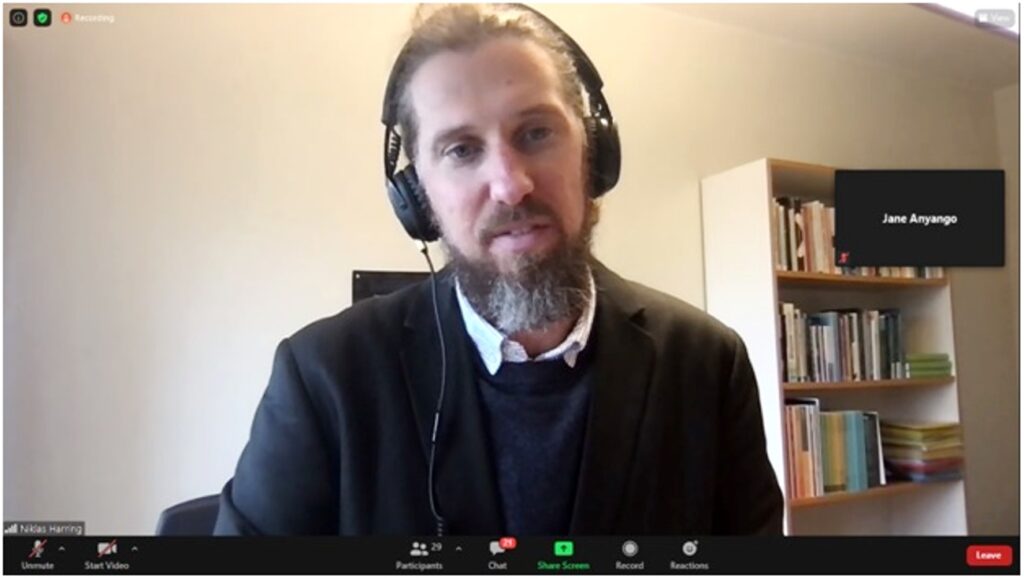 Babyenda explained that this program is an advanced in-service training with direct applicability in the participants' daily work involving theoretical training within IGE, practical exercises, project development and support for implementing change.
Participants speak out on the training.
Dr. Ronald Kagwa works with the National Planning Authority as Manager Production Trade and Trading planning and is also in-charge of implementing the Green growth development strategy.
"We are here to build capacity in green growth policies especially how to use green growth instruments to advance inclusive growth in development. So today, has been a good day in that, we have learnt about policy instruments, trust, policy attitudes all which are critical for successful implementation of green policy instruments" Dr. Kagwa said.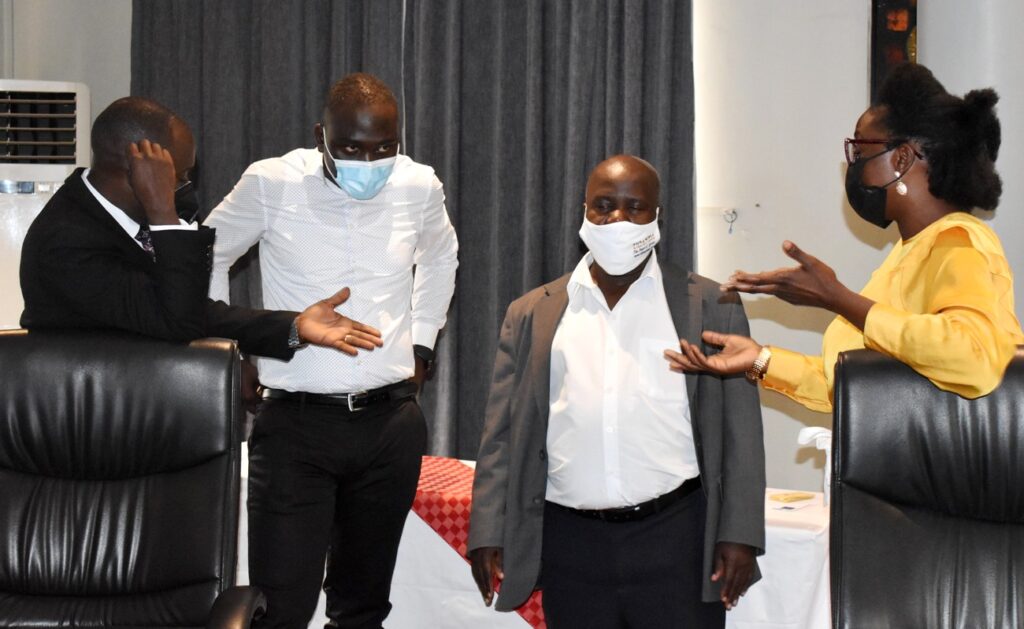 Moreen Anino is an Assistant Commissioner in the Ministry of Water and Environment.
"I am happy to have learnt about social inclusion and developing instruments that are acceptable by the public because this will help us to achieve higher levels of compliance during implementation of these policies" Ms. Anino said.
Jane Anyango is the Principal Communication Officer, College of Agricultural and Environmental Sciences (CAES)
Press Release: Twenty Two (22) winners of RUFORUM Young African Entrepreneurs Competition 2021 announced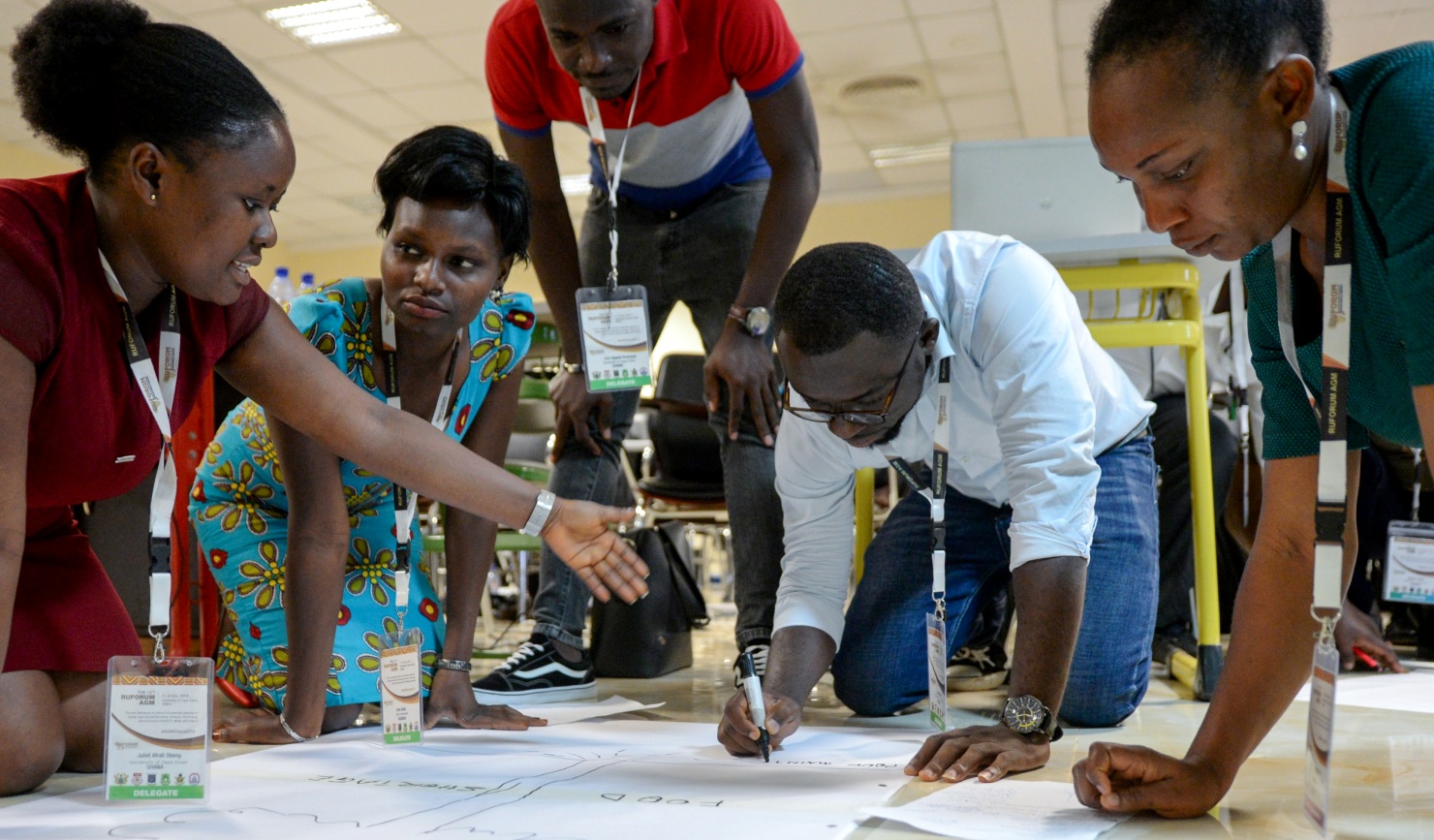 The Regional Universities Forum for Capacity Building in Agriculture (RUFORUM) is pleased to announce the 22 winners of the 2021 RUFORUM Young African Entrepreneurs Competition. The competition attracted 340 applications from 26 countries in Africa namely Benin, Botswana, Burkina Faso, Burundi, Cameroon, Chad, Congo Brazzaville, Cote d'Ivoire, DR Congo, Ethiopia, Ghana, Kenya, Liberia, Madagascar, Malawi, Mali, Morocco, Namibia, Nigeria, Rwanda, Senegal, Somali, Tanzania, Tunisia, Uganda and Zambia.
The following three-stage process was undertaken to identify the top 22 winners:
All 340 applications were reviewed for compliance to the call guidelines
A total of 319 (93.9%) applications were compliant and were each evaluated by three independent assessors
Top 22 applications were selected basing on mean scores from the three independent evaluators.