President to Open Munyonyo World Health Summit to Discuss Pandemic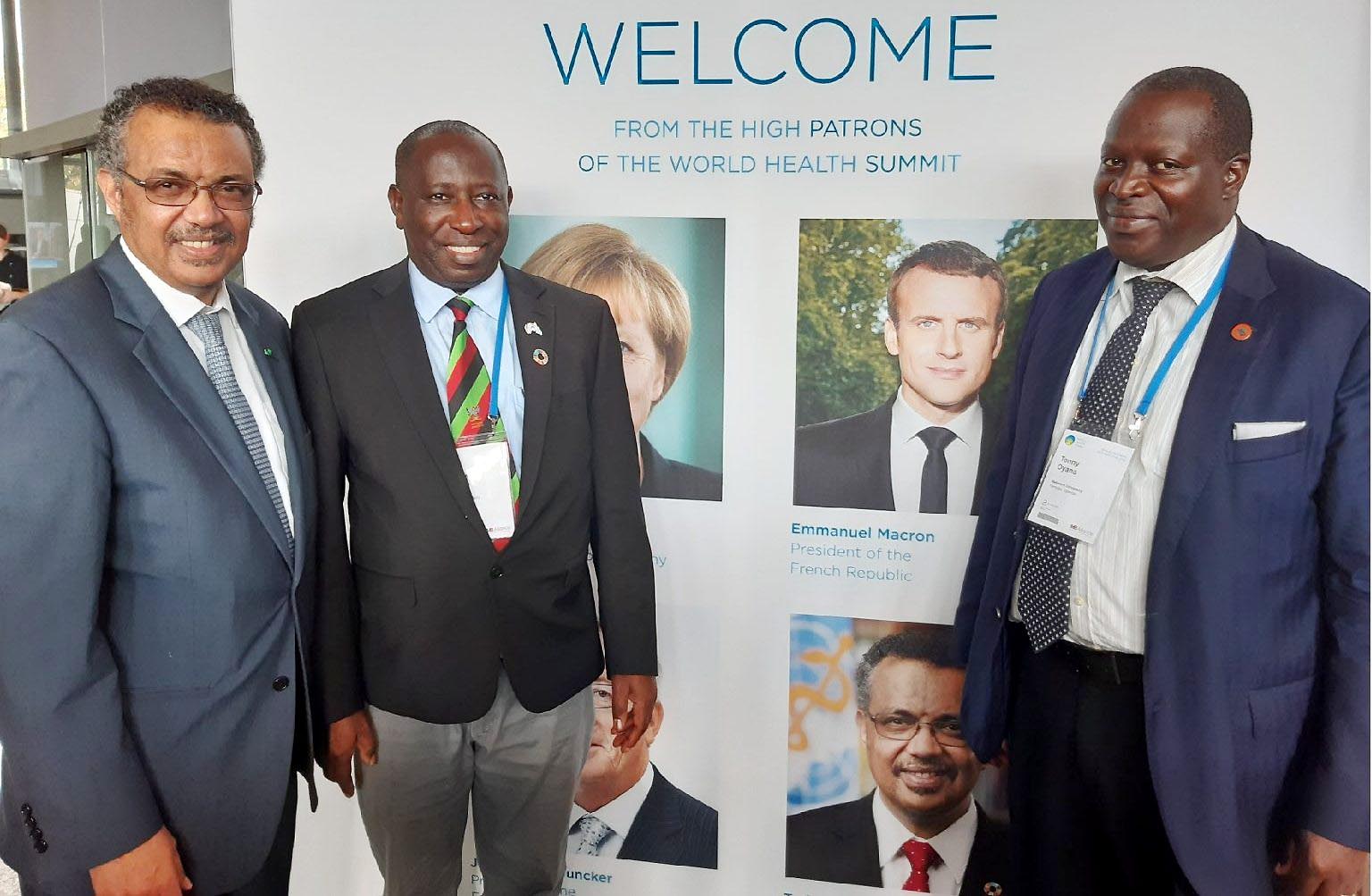 The President of the Republic of Uganda, H.E. Yoweri Kaguta Museveni will officially open the World Health Summit Regional Meeting Africa on Sunday 27th June 2021. The Regional Meeting is hosted by Makerere University and the Government of Uganda and will run from 27th to 30th June 2021 at the Speke Resort Munyonyo.
During this meeting, the President is expected to have a one-on-one discussion with Dr. Tedros Adhanom Ghebreyesus, Director-General, World Health Organization, where he will advocate for vaccine equity and access for African countries including Uganda.
The World Health Summit held every October in Berlin, Germany is complimented by a Regional Meeting in a different part of the world. Health is a truly global challenge—most health issues affect people everywhere. At the same time, different regions and cultures have different health priorities.
At the World Health Summit Regional Meeting, these local and regional topics come to the forefront. Each meeting is hosted and organized by the M8 Alliance member holding the World Health Summit International Presidency, which rotates every year. M8 Alliance is a consortium of Academic Health Centres, Universities, and National Academies currently with 25 leading medical Schools in the world.
This will be the first time the World Health Summit Regional Meeting is held in Africa. The largely virtual meeting will be conducted under strict observance of the Standard Operating Procedures (SOPs) outlined by the Ministry of Health. Only sixty international and local delegates have been cleared to attend the sessions physically at Munyonyo.
The Central topics of the Regional Meeting are: COVID-19 Pandemic in Africa; Non-Communicable Diseases; Universal Health Coverage; Global Health Security & Infectious Diseases; Advancing Technology for Health in Africa; Intersectoral Action for Health; and The Health of the African Youth.
In his welcome message to delegates, the Vice Chancellor Prof. Barnabas Nawangwe noted that the Regional Meeting is being hosted at a trying and therefore particularly important time for the whole world. As such, he said, discussions on the COVID-19 pandemic are likely to take center stage.
He therefore rallied Ugandans as hosts to attend and actively participate in the largely virtual event, which will also feature exhibitions by Makerere University Staff and Students.
"We are extremely delighted to be leading the preparations for the World Health Summit Regional Meeting. With health professionals and other stakeholders in government and the private sector coming together, I'm optimistic that the meeting will stir us all to think better and work harder to achieve the Sustainable Development Goals, all of which pertain to health, whether directly or indirectly," says Prof. Charles Ibingira, International President of the World Health Summit 2021 and former Principal of the College of Health Sciences (CHS), Makerere University.
Explaining how the 80% virtual event will proceed, Prof. Tonny Oyana, Finance Chairperson of the World Health Summit Regional Meeting said, "We have planned the technologies; ZOOM, YouTube and other means to be able to overcome the challenges that arise when you host virtually.
"And so, it is an opportunity to first of all inspire our young people that this is what can happen if you become the best in the country" added Prof. Oyana.
Highlighting the benefits that come with hosting the summit, Dr. Bruce Kirenga, Chairperson of World Health Summit Regional Meeting Scientific Committee says, "It is a very good platform for advocating for Global Health and it happening in Uganda and in Africa at this point in time is going to create an opportunity to bring experts from all over Africa and other continents to discuss the issues concerning how to deal with the pandemic."
Picking up from where Dr. Kirenga left off, Prof. Damalie Nakanjako, Principal College of Health Sciences (CHS) notes that, "This World Health Summit will give an opportunity for African Scientists and African Investigators to engage on the international scene with scientists, pharmaceutical companies and industry to illustrate that what happens in Africa is of global importance."
The COVID-19 pandemic has severely strained the delivery of essential health services. Talking about how the session she will participate in will address this, Prof. Rhoda Wanyenze, Dean School of Public Health says, "We have been doing a study in four countries in Africa including the Democratic Republic of Congo, Nigeria, Senegal and Uganda and we'll have an opportunity to explore how these countries have performed and what they have done to ensure that we continue to deliver essential health services even as we respond to the COVID-19 pandemic."
The M8 Alliance of Academic Health Centers, Universities and National Academies is the academic foundation of the World Health Summit. It is a growing network and currently consists of 30 members in 20 countries, including the InterAcademy Partnership (IAP), which represents the national academies of medicine and science in 130 countries.
More at: www.worldhealthsummit.org/m8-alliance.html
The World Health Summit is one of the world's leading strategic forums for global health with 6,000 participants onsite and online, 300 speakers from 100 nations and 50 sessions. This year's World Health Summit will take place from October 24-26 in Berlin and virtually.
With over thirty sessions lined up for the Regional Meeting 2021, participants should expect lively discussion, new ideas, and major progress for global health—in the region and around the world.
Please visit the conference website here: https://regionalmeetinguganda.com/
Fostering Continuous Improvement of Public Health Laboratory Services In Uganda: IDI's Contribution (2018-2020)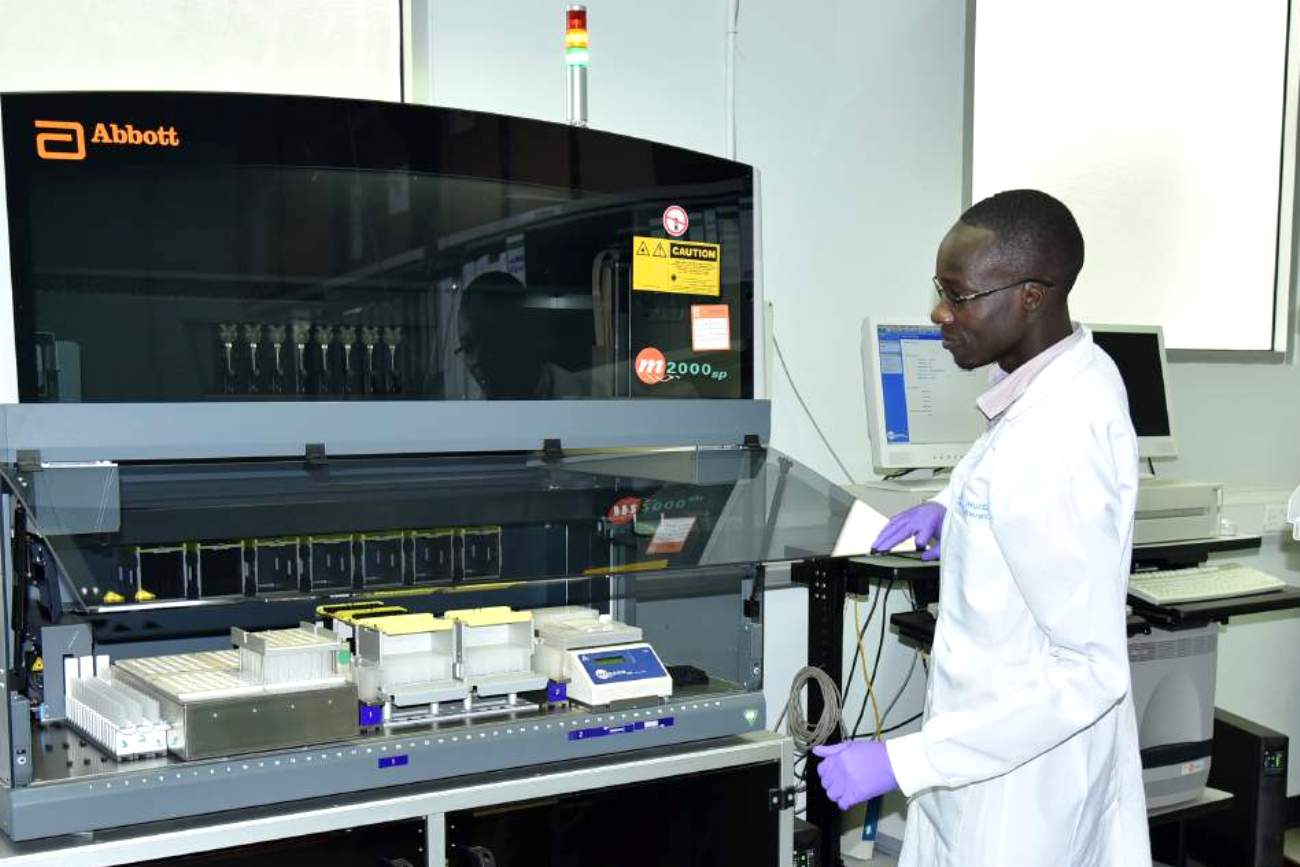 The Infectious Diseases Institute (IDI), Makerere University houses a state of the art laboratory – the Core Laboratory (CL) – certified by the College of American Pathologists (CAP) and accredited by the Uganda Ministry of Health (MoH) as a lead partner in strengthening laboratory systems.
In line with its 5-year (2018-2023) goal of 'providing high-quality lab services at IDI to meet both clinical and research demands, to support the sustained improvement of lab capacity across Uganda with systems of assured and consistent quality' to conduct routine testing, specialized clinical research trials, and detection of virulent pathogens of epidemic outbreak nature.
To match internationally standards for clinical laboratory methodologies and clinical applications, the CL has maintained a 25-year record of conducting at least 01 internal audit, 04 external audits annually, besides bi-annual inspections by the College of American Pathologists (CAP), to incorporate the latest best practices. Further, the CL continuously improves its technology and automation to increase productivity and enhance testing turnaround time (TAT).
The CL operates in a One IDI approach, where sister Technical Programs source its support, besides the Ministry of Health of Uganda, local and international academic research institutions and individual research fellows. The outbreak of COVID-19 in December 2019 was an opportunity for growth and expansion for the CL, to support national and global preparedness and response to infection prevention and control (IPC). To date, the CL has registered several milestones in enhancing disease laboratory TAT for COVID-19 testing, strengthening human capacity at the forefront on COVID-19 IPC, sustaining laboratory services for other communicable and non-communicable diseases as well as answering research questions.
Please see Downloads for the full technical brief.
UniCare App: 24/7 Access to Counselling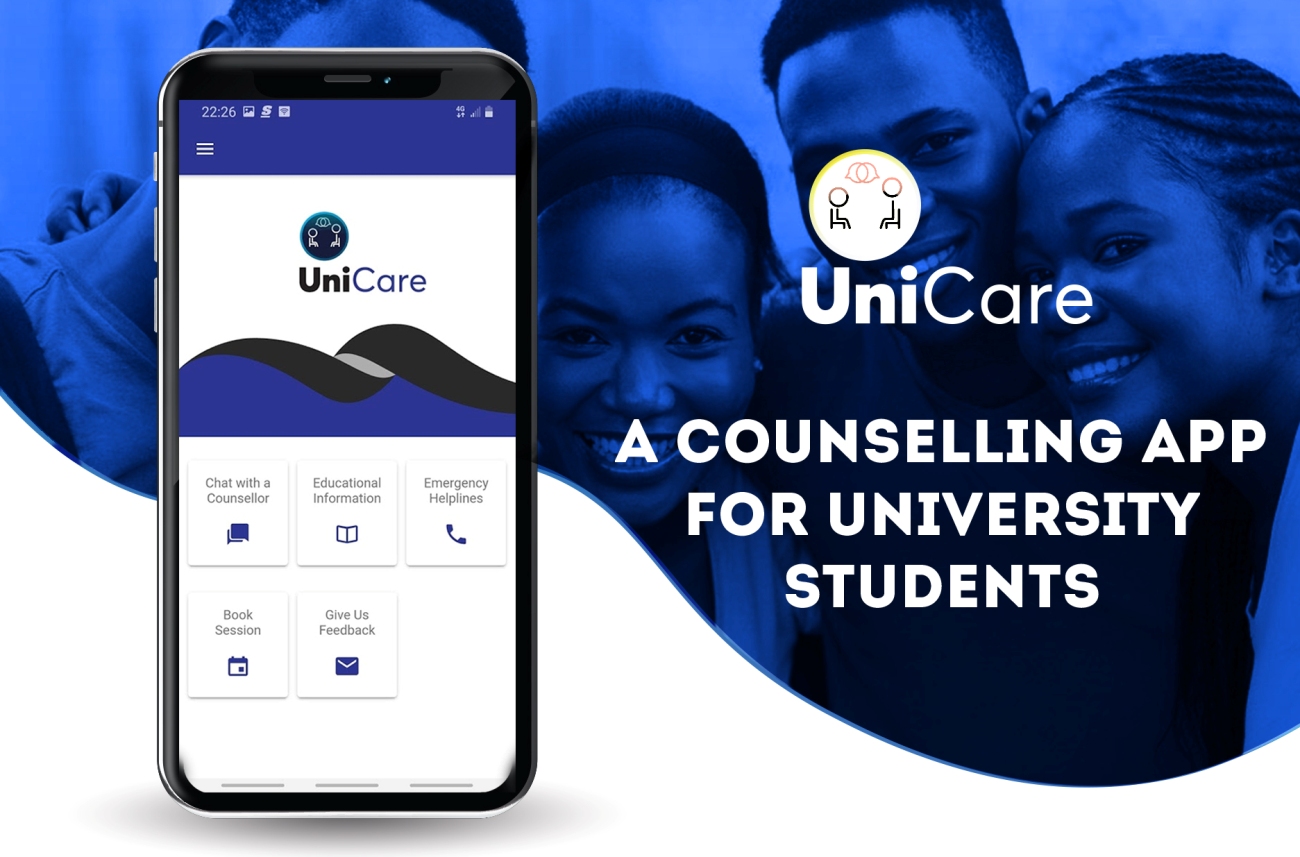 The Counselling and Guidance Centre (CGC) has developed UniCare, a counselling App for the Makerere University community members (Staff and Students).
Do you have personal concerns that need addressing?
Do you need to improve your life skills?
Are you struggling with something and need to talk to someone professional in confidence?
Then download UniCare from the Play Store and use it at any time of your convenience.
You can access counselling services through instant messaging, phone calls and other forms.
Enquiries:
Tel: +256-751-700897
Email: rbaguma[at]cit.ac.ug, henry.nsubuga[at]mak.ac.ug
Call for Applications: PhD Fellowships in Bioethics (4th Cohort)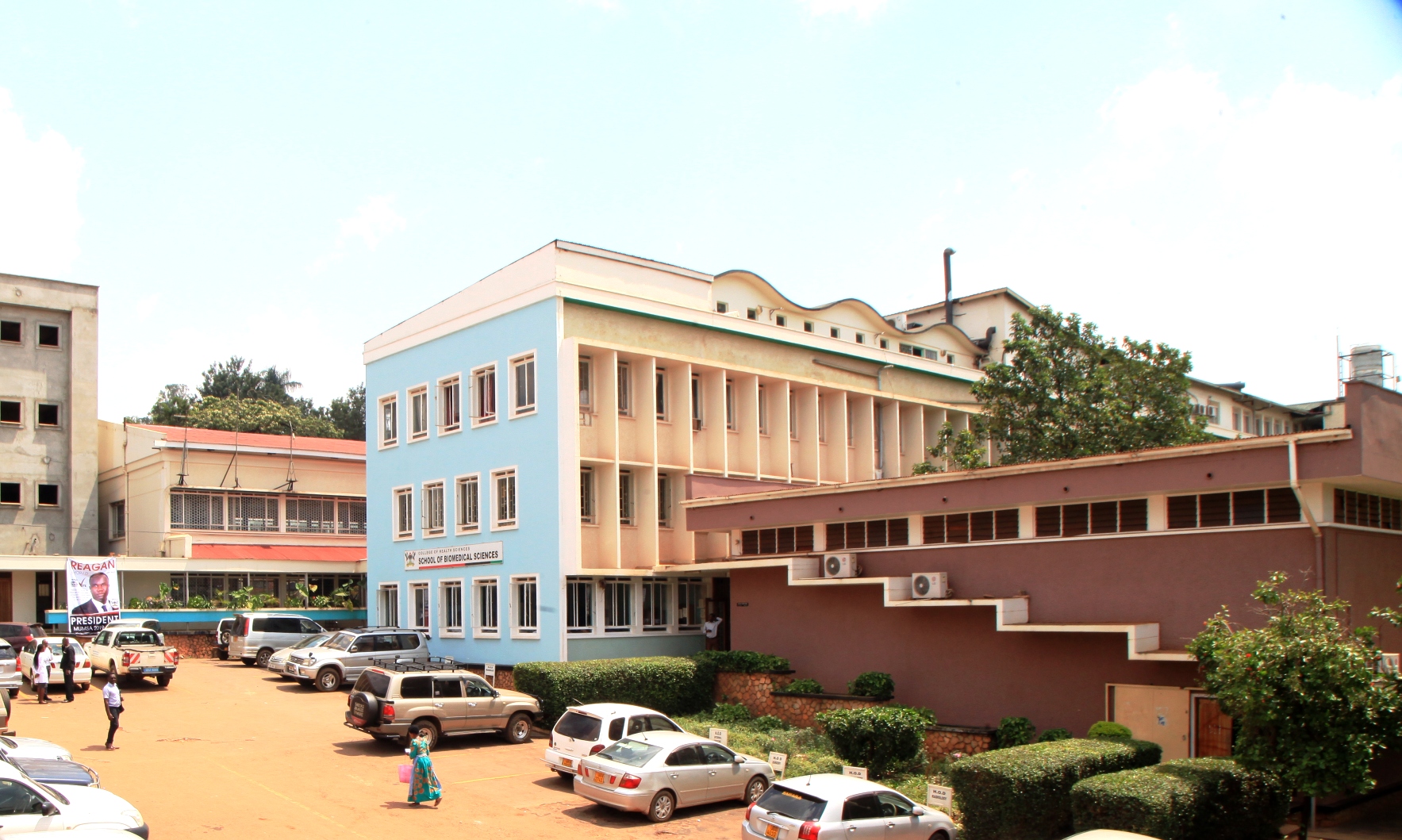 Applications are invited for PhD fellowships in bioethics from Makerere University College of Health Sciences (CHS) faculty and individuals who participate in the academic activities of the college who are interested and COMMITTED to becoming bioethics scholars.
Successful applicants should be willing to become bioethics scholars as they work within the structured and mentored training programme with a focus on any aspect of international research bioethics related to Health Sciences. Funding will be available to support 2 successful doctoral candidates up to 3 years of accelerated training leading to the award of the Makerere University doctoral degree.
Eligibility
This training is open to faculty including people who contribute to teaching and research at Makerere University or one of its partner institutions in Uganda, who meet any of the following criteria:
a. Able to articulate a clear research bioethics problem of interest to them.
b. Demonstrate prior participation in bioethics, beyond having submitted research proposals to an IRB.
c. Demonstrate a basic understanding of bioethics in order to know that this is an appropriate next step for the applicant.
d. Demonstrate past active participation in bioethics in health service delivery or at the interface of health related ethical-legal issues
e. Provide evidence of experience in research in bioethics and or authorship in this field
f. Prior master's level or fellowship level training in bioethics or related fields.
Criteria for Selection
Demonstrated interest in doctoral research training and conducting research with a focus on
research bioethics.
Potential to handle rigorous academic requirements of the doctoral program.
Having a plan for career development
Capacity towards attaining research leadership and international recognition in bioethics.
Female candidates and medical doctors are especially encouraged to apply
Application Process
Applications must be submitted to makbioethics[at]gmail.com and should consist of a cover letter (1 page only), a resume (not more than 3 pages), a personal statement (Maximum 1 page), a Makerere University formatted PhD research concept (Maximum 10 pages) and two letters of recommendation (sent separately by the referees to makbioethics[at]gmail.com). The personal statement should include your contribution to the academic and research life of a department at Makerere University College of Health Sciences, your aspirations for career progression in the next 5-7 years, research interests and any information you consider relevant.
Closing date for the receipt of applications is 8th October 2021.
Enquiries can be forwarded to the PI, of the PhD bioethics research training Program on makbioethics[at]gmail.com
Timelines:
Application deadline: October 8, 2021
Interviews: October 15, 2021
Notification date: October 22, 2021
Proposed start date: November 1, 2021
Part of this training will take place at Johns Hopkins University Berman Institute of Bioethics in the USA in Year 1 for a total of 2-3 months. Successful candidates will receive a monthly stipend based on USA National Institutes of Health regulations, tuition, research funds and travel to the USA. Applicants should demonstrate excellent communications skills and will be expected to work as part of a highly motivated, result oriented bioethics group.