President to Open Munyonyo World Health Summit to Discuss Pandemic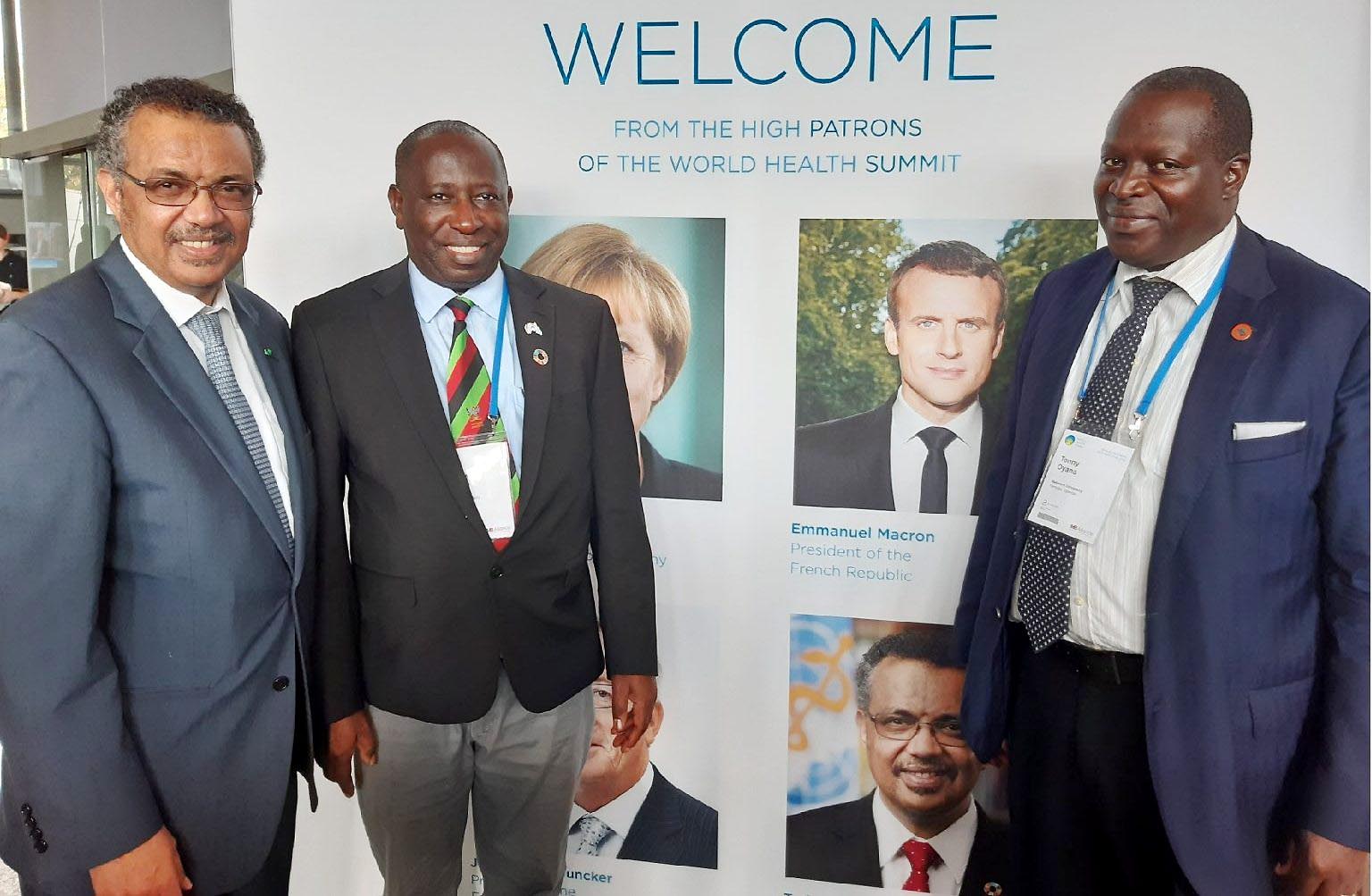 The President of the Republic of Uganda, H.E. Yoweri Kaguta Museveni will officially open the World Health Summit Regional Meeting Africa on Sunday 27th June 2021. The Regional Meeting is hosted by Makerere University and the Government of Uganda and will run from 27th to 30th June 2021 at the Speke Resort Munyonyo.
During this meeting, the President is expected to have a one-on-one discussion with Dr. Tedros Adhanom Ghebreyesus, Director-General, World Health Organization, where he will advocate for vaccine equity and access for African countries including Uganda.
The World Health Summit held every October in Berlin, Germany is complimented by a Regional Meeting in a different part of the world. Health is a truly global challenge—most health issues affect people everywhere. At the same time, different regions and cultures have different health priorities.
At the World Health Summit Regional Meeting, these local and regional topics come to the forefront. Each meeting is hosted and organized by the M8 Alliance member holding the World Health Summit International Presidency, which rotates every year. M8 Alliance is a consortium of Academic Health Centres, Universities, and National Academies currently with 25 leading medical Schools in the world.
This will be the first time the World Health Summit Regional Meeting is held in Africa. The largely virtual meeting will be conducted under strict observance of the Standard Operating Procedures (SOPs) outlined by the Ministry of Health. Only sixty international and local delegates have been cleared to attend the sessions physically at Munyonyo.
The Central topics of the Regional Meeting are: COVID-19 Pandemic in Africa; Non-Communicable Diseases; Universal Health Coverage; Global Health Security & Infectious Diseases; Advancing Technology for Health in Africa; Intersectoral Action for Health; and The Health of the African Youth.
In his welcome message to delegates, the Vice Chancellor Prof. Barnabas Nawangwe noted that the Regional Meeting is being hosted at a trying and therefore particularly important time for the whole world. As such, he said, discussions on the COVID-19 pandemic are likely to take center stage.
He therefore rallied Ugandans as hosts to attend and actively participate in the largely virtual event, which will also feature exhibitions by Makerere University Staff and Students.
"We are extremely delighted to be leading the preparations for the World Health Summit Regional Meeting. With health professionals and other stakeholders in government and the private sector coming together, I'm optimistic that the meeting will stir us all to think better and work harder to achieve the Sustainable Development Goals, all of which pertain to health, whether directly or indirectly," says Prof. Charles Ibingira, International President of the World Health Summit 2021 and former Principal of the College of Health Sciences (CHS), Makerere University.
Explaining how the 80% virtual event will proceed, Prof. Tonny Oyana, Finance Chairperson of the World Health Summit Regional Meeting said, "We have planned the technologies; ZOOM, YouTube and other means to be able to overcome the challenges that arise when you host virtually.
"And so, it is an opportunity to first of all inspire our young people that this is what can happen if you become the best in the country" added Prof. Oyana.
Highlighting the benefits that come with hosting the summit, Dr. Bruce Kirenga, Chairperson of World Health Summit Regional Meeting Scientific Committee says, "It is a very good platform for advocating for Global Health and it happening in Uganda and in Africa at this point in time is going to create an opportunity to bring experts from all over Africa and other continents to discuss the issues concerning how to deal with the pandemic."
Picking up from where Dr. Kirenga left off, Prof. Damalie Nakanjako, Principal College of Health Sciences (CHS) notes that, "This World Health Summit will give an opportunity for African Scientists and African Investigators to engage on the international scene with scientists, pharmaceutical companies and industry to illustrate that what happens in Africa is of global importance."
The COVID-19 pandemic has severely strained the delivery of essential health services. Talking about how the session she will participate in will address this, Prof. Rhoda Wanyenze, Dean School of Public Health says, "We have been doing a study in four countries in Africa including the Democratic Republic of Congo, Nigeria, Senegal and Uganda and we'll have an opportunity to explore how these countries have performed and what they have done to ensure that we continue to deliver essential health services even as we respond to the COVID-19 pandemic."
The M8 Alliance of Academic Health Centers, Universities and National Academies is the academic foundation of the World Health Summit. It is a growing network and currently consists of 30 members in 20 countries, including the InterAcademy Partnership (IAP), which represents the national academies of medicine and science in 130 countries.
More at: www.worldhealthsummit.org/m8-alliance.html
The World Health Summit is one of the world's leading strategic forums for global health with 6,000 participants onsite and online, 300 speakers from 100 nations and 50 sessions. This year's World Health Summit will take place from October 24-26 in Berlin and virtually.
With over thirty sessions lined up for the Regional Meeting 2021, participants should expect lively discussion, new ideas, and major progress for global health—in the region and around the world.
Please visit the conference website here: https://regionalmeetinguganda.com/
New Tools for Paediatric Evaluation of Disability Inventory in Children developed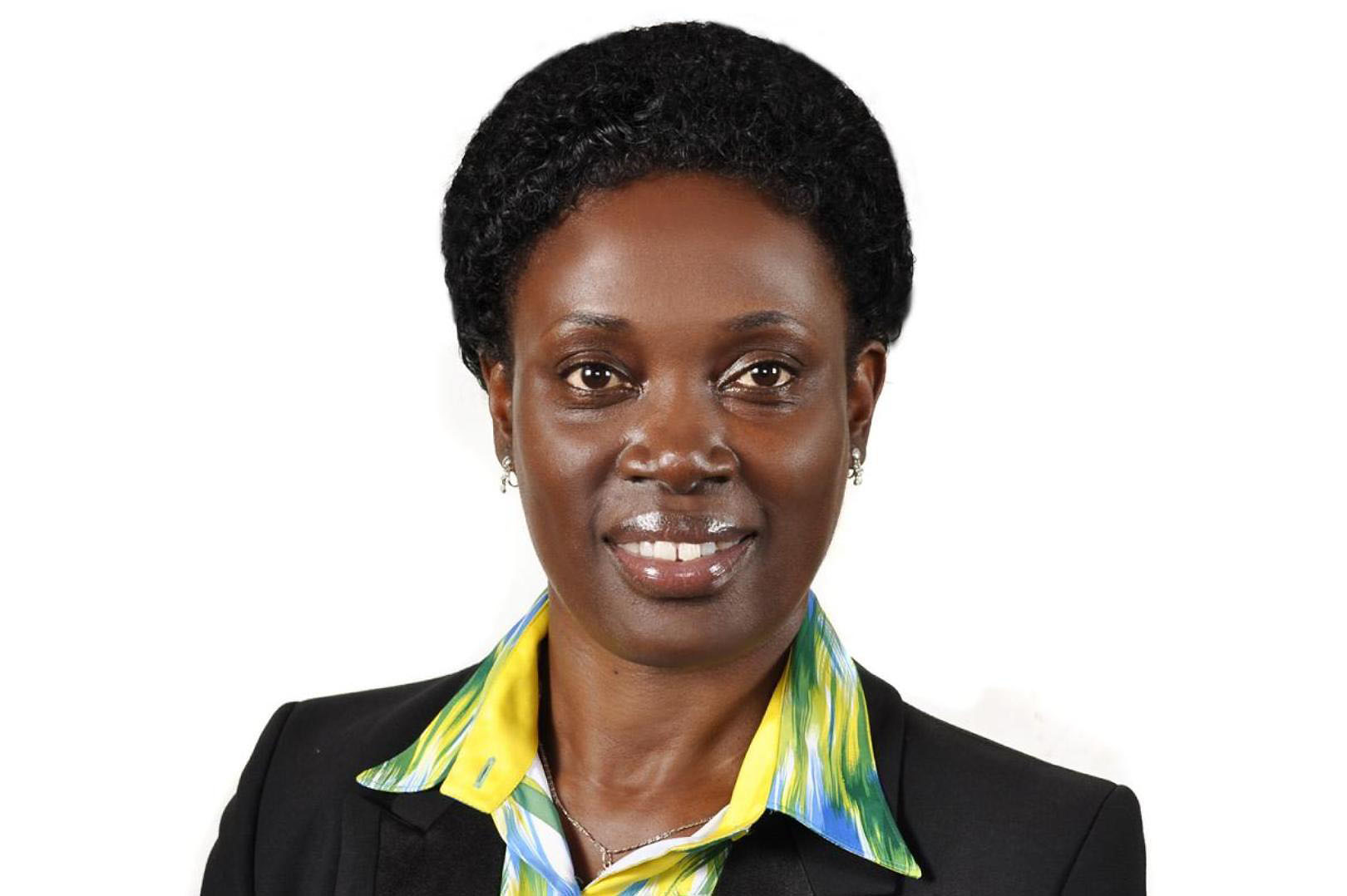 Dr. Angelina Kakooza an Associate Professor in the Department of Paediatrics, School of Medicine, College of Health Sciences (CHS) conducted a study to adapt the Paediatric Evaluation of Disability Inventory (PEDI) for Uganda. The PEDI was originally developed and standardized to measure functional performance in American children. The study performed by Prof. Kakooza and the research team is the first of its kind conducted in sub-Saharan Africa. The study describes the adaptation, translation, and validation process undertaken to develop a culturally relevant PEDI for Uganda (PEDI‐UG).
Stressed in Doing vs. Enjoyment in Doing
There is a lot of craze with doing and doing. As the year begins we all have fresh goals greatly enthusiastic about fulfilling by the close of 2022. In addition, we carry along with us past behaviours that are stressful though they seem enjoyable as we do them like being overly glued to social media. There is a skewness to doing than being for most people. The majority of the people students, staff and other people elsewhere hardly enjoy the doing.
COMBINING BEING AND DOING
We all know that there is more to life than doing yet it is often difficult to enjoy the doing. We actually pride ourselves in doing over being. The truth is we are more productive, enjoy ourselves more, have more meaning in life, have better relationships at work if we enjoy the doing rather than being stressed in the doing. Each one of us needs to ask ourselves whether we are stressed in the doing or enjoy the doing.
Wherever your heart gets racing as you do any piece of work stop for a while and find balance. That is the moment to assess yourself whether you are stressed in the doing or you are enjoying the doing. Endeavour to enjoy the doing.
Happy New year of doing and being.
Henry Nsubuga
Manager, Counselling and Guidance Centre,
Plot 106, Mary Stuart Road (Opposite Mary Stuart Hall),
Makerere University
Email: henry.nsubuga[at]mak.ac.ug
Tel: +256-772-558022
HEPI-SHSSU Newsletter December 2021
Greetings from the HEPI-SHSSU project. We are delighted to present to you the Fifth Edition of the HEPI Newsletter.
We are in the fourth year of HEPI Project implementation, and we have had great accomplishments in spite of the COVID-19 pandemic.
The articles reflect what has happened during the last four years. The Scientific Conference was a great success and we hope that we will continue to have these conferences on an annual basis.
We are excited by the research capacity built among undergraduate, graduate students as well as faculty. We are proud of the many publications that are coming out of the research effort.
This edition highlights some benefits from many of the HEPI Partners and the key areas of the HEPI project.
I hope that faculty and students fully utilise the HEPI project to enhance student-centered learning, faculty development, research in the field of health professions education, non-communicable diseases and other priority areas including HIV/AIDS. We should specifically continue to build capacity for e-learning and other innovative methods of learning.
I hope you enjoy reading the articles in this edition.
I wish you a happy and prosperous 2022.
Professor Sarah Kiguli
Principal Investigator, HEPI Project
TOPICS:
Transforming Health Professions Education (HPE) Post Conference Report
Beyond clinical practice to capacity building during Post Graduate Selective placement
The HEPI-SHSSU Scholarship in Family Medicine-A life-changing experience
How it all came to be!
Online pedagogy: HEPI's Indelible mark on Busitema University
The experience of clinical teaching at Kabale Regional Referral Hospital as a Student of a Master of Science in Health Professions Education
Participation experiences in the NETWORK TOWARD UNITY FOR HEALTH Annual Conference Held 21st to 23rd July, 2021
A timely support that guaranteed my completion of the Master's Degree, thus realising my dream
The Health Professions Education training: An important opportunity to appreciate the need to improve trainer knowledge, skills and competencies
The influence of knowledge of postnatal danger signs on maternal health
The Nurtured Talent
Rise from the Ashes: COVID-19 Patient Number 3166
HEPI not only gave me the opportunity to learn research but also to build my professional network
HEPI-A Special Thank You!
What they don't tell us about research as undergraduate students that HEPI has told me!
Improving in-service health workers research capacity through health professional development trainings: experiences from a rural setting in Uganda
Publications from the HEPI Supported Research: July 2020 – June 2021