3 Mak Teams in Efficiency for Access Design Challenge Grand Final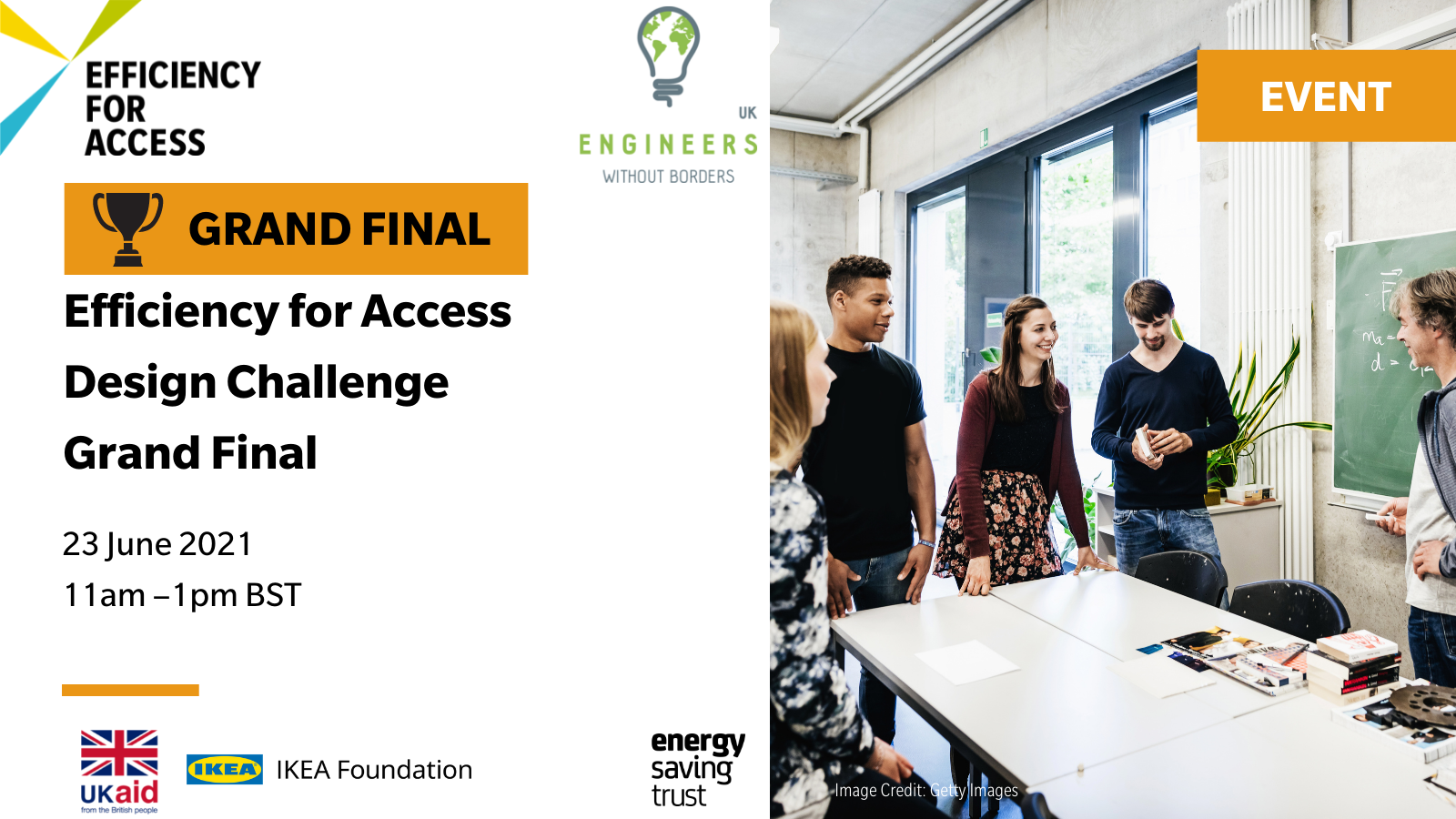 The Efficiency for Access Design Challenge is a global, multi-disciplinary competition that empowers teams of university students to help accelerate clean energy access.
To provide universal energy access, we urgently need to enhance the efficiency and affordability of high performing appliances for off and weak-grid settings in low to middle income countries. The Challenge
invites teams of university students to create affordable and high-performing off-grid appliances and supportive technologies. 
This year, 21 universities from Bangladesh, Ethiopia, India, Kenya, Nepal, Uganda, Sweden and the UK will participate. Three teams from Makerere University are taking part in the Challenge.
This year's Grand Final will be happening on the 23rd June at 11:00am BST (1:00pm EAT) includes:
A showcase of some of the amazing submissions we have received this year.
An awards ceremony for teams with the most innovative designs
Panel discussion: 'How do we truly achieve inclusive energy access?', giving you the chance to hear insights into the future of the off-grid industry
The event also gives participants the opportunity to network with specialists working in the off-grid appliance sector.
You can register here to attend the event.
MTSIFA gets into partnership with the University of Bergen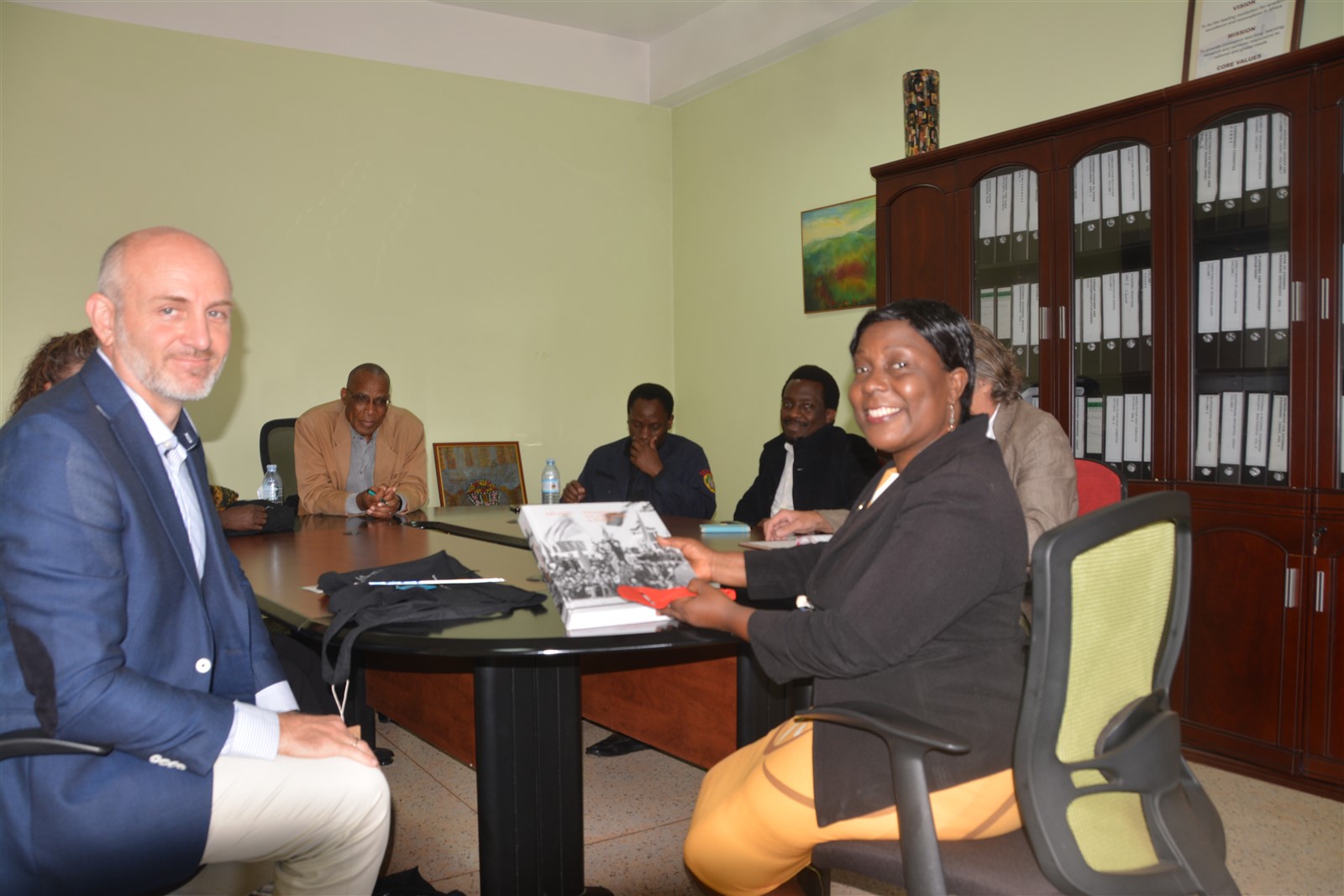 The Margaret Trowel School of Industrial and Art (MTSIFA) in the College of Engineering, Design, Art and Technology (CEDAT) Makerere University has entered into a partnership with the University of Bergen (UIB), Faculty of Art, Music and Design to work towards internalizing and nurturing local indigenous knowledge.
The project will contribute to a multidisciplinary internationalization of higher education between global south and north with art, design, music, involving the two universities and independent enterprises linked to these disciplines.
Teams from the two Universities met at the College of Engineering to further discuss the implementation details and paid a courtesy call on the Deputy Principal, Dr. Venny Nakazibwe.
Janet Goldner Fulbright Specialist Catalogue Department of Fine Art CEDAT Makerere University August 2022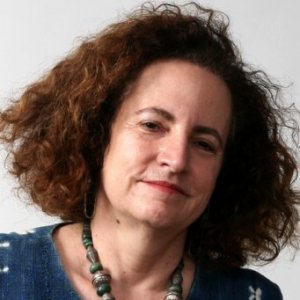 Janet Goldner
It was a pleasure to spend six weeks teaching in the Fine Art Department of Makerere University as a Fulbright Specialist. I want to thank Dr. Lilian Mary Nabulime and Mr. Edward Balaba for their vision for the project that brought me here, their faith in me, and their guidance during this successful program. I also enjoyed meeting and working with Ms. Fedelis Nabukenya, Assoc. Professor George Kyeyune, and Assoc. Professor Rose Kirumira.
Dr. Nabulime's and Mr. Balaba's idea to focus on found and local materials as art materials is an excellent and timely one. As artists, this focus trains us to be sensitive to our daily surroundings. It guides us to look carefully at the beauty and utility of the "trash" that others discard. It becomes our job as artists to reclaim and repurpose it. The use of found materials as art materials is also important since more traditional art materials are expensive for any art student or artist for that matter. Finding these "gifts from the street" requires highly honed creative skills of observation and transformation. And the use of found materials has an important role in raising awareness about climate change. Use of found and local materials lends itself to examining social issues.
Collaboration for Active Mobility in Africa (CAMA)- Project Newsletter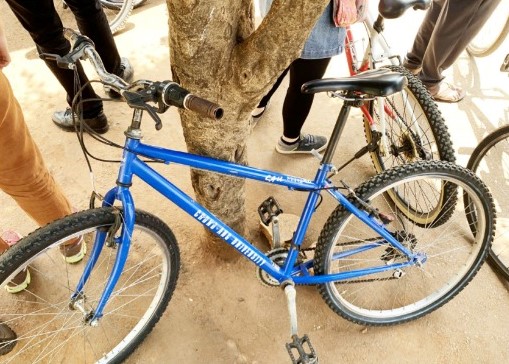 The project that started in June 2021 to run until May 2025 is a consortium between five (5) universities namely Karlsruhe University of Applied Sciences (Karlsruhe, Germany), University of Kassel (Kassel, Germany), Makerere University (Kampala, Uganda), University of Nairobi (Nairobi, Kenya), Mekelle University (Mekelle, Ethiopia).
Walking and cycling provide personal benefits that include good local accessibility as well as low costs. Walking also offers social benefits since is free of emission, it is efficient and space-saving. The health benefits can be realised through its effect on reduced effect of rising non communicable diseases which benefits are essential for sustainable mobility.
Walking and cycling as forms of active mobility have frequently been overlooked in research and planning in Sub- Saharan Africa, and it is only in recent years that national and local governments as well as international agencies, have focused more attention on this topic and provided infrastructure.