3 Mak Teams in Efficiency for Access Design Challenge Grand Final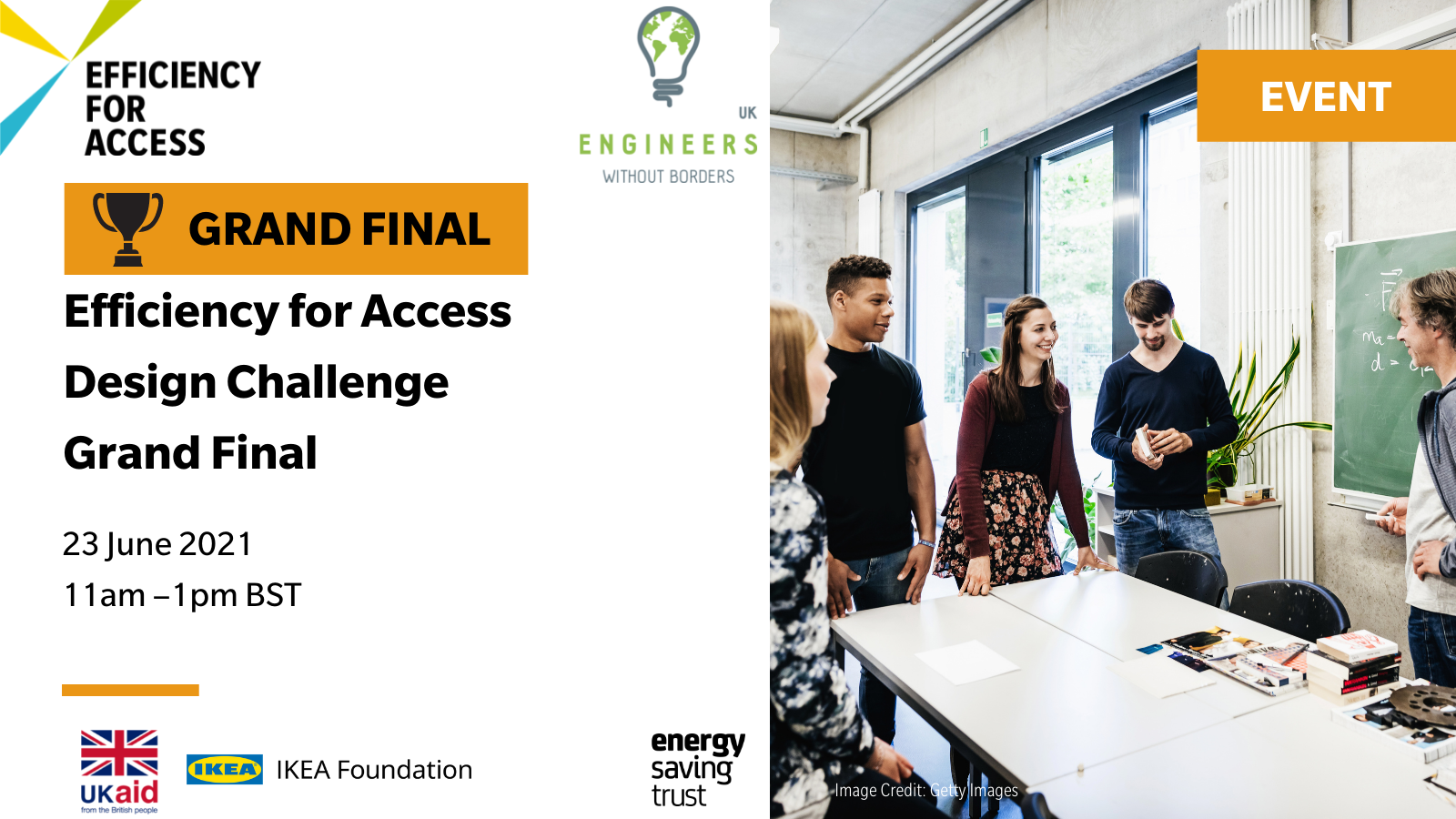 The Efficiency for Access Design Challenge is a global, multi-disciplinary competition that empowers teams of university students to help accelerate clean energy access.
To provide universal energy access, we urgently need to enhance the efficiency and affordability of high performing appliances for off and weak-grid settings in low to middle income countries. The Challenge
invites teams of university students to create affordable and high-performing off-grid appliances and supportive technologies. 
This year, 21 universities from Bangladesh, Ethiopia, India, Kenya, Nepal, Uganda, Sweden and the UK will participate. Three teams from Makerere University are taking part in the Challenge.
This year's Grand Final will be happening on the 23rd June at 11:00am BST (1:00pm EAT) includes:
A showcase of some of the amazing submissions we have received this year.
An awards ceremony for teams with the most innovative designs
Panel discussion: 'How do we truly achieve inclusive energy access?', giving you the chance to hear insights into the future of the off-grid industry
The event also gives participants the opportunity to network with specialists working in the off-grid appliance sector.
You can register here to attend the event.
CEDAT Students Showcase Innovations at HEPSSA Workshop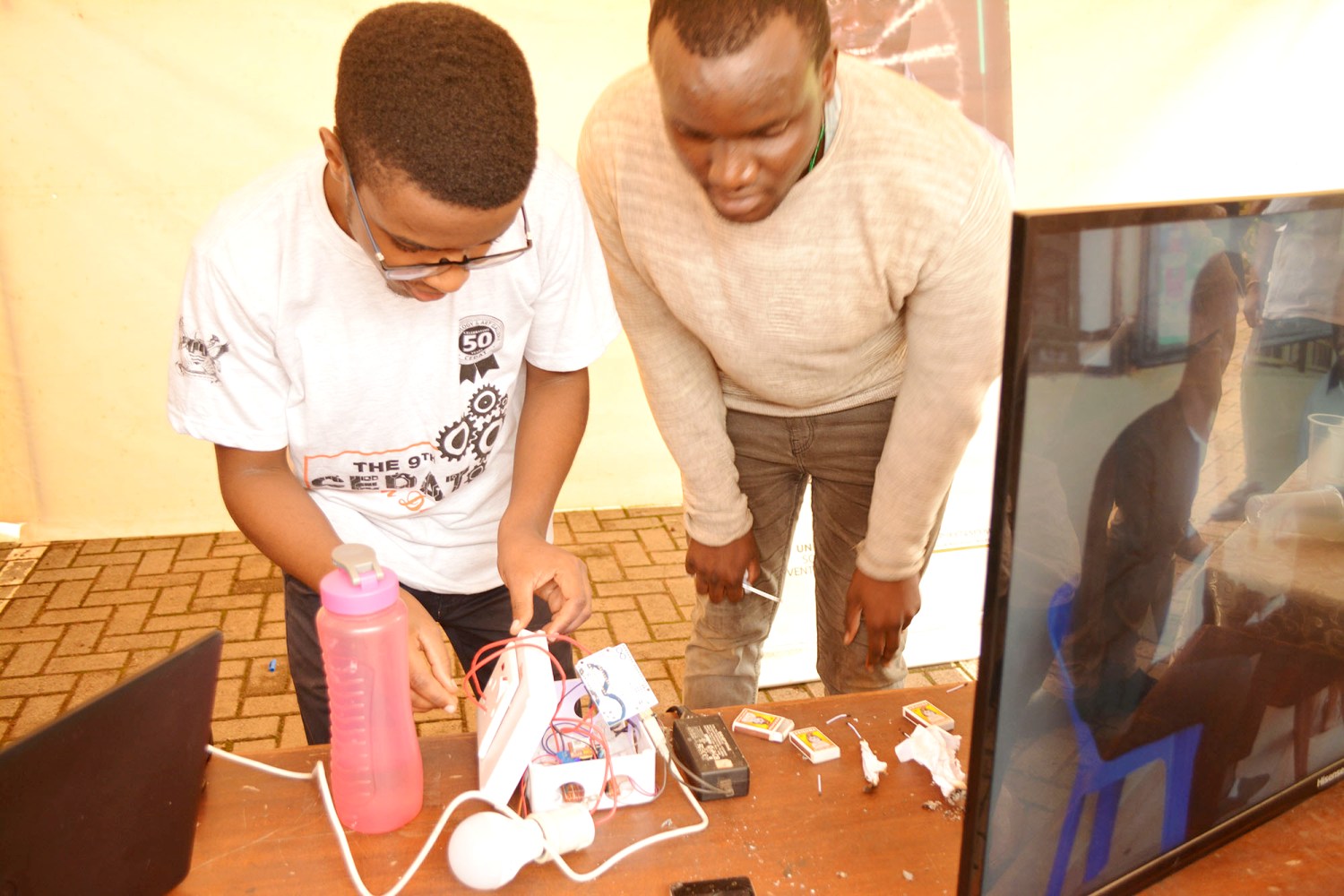 Despite the challenges brought about by the COVID-19 pandemic, students and staff at the College of Engineering, Design, Art and Technology (CEDAT) have continued to exhibit excellence in innovations to address different challenges. This was witnessed during a 2-day online workshop organized by the Higher Education Partnership for Sub Sahara Africa (HEPSSA) Project on 15th and 16th July 2021. 
The project, funded by the Royal Academy of Engineering supports different activities including curriculum review and problem-based learning in institutions of higher learning. Also supported is registration of Intellectual Property, University-Industry staff exchanges, workshops, conferences and training in Engineering Education.
The project is being undertaken by different universities including Makerere University, Kyambogo University, Mbarara University of Science and Technology, Busitema University, Ndejje University, Moi University, University of Dar es Salaam and University of Leeds in the UK.  
The HEPSSA project Aims at creating partnerships that will help in enriching engineering education and contribute to engineering capacity development in the region. It also seeks to improve the quality and relevance of engineering education and research in SSA. These improvements should be made by catalyzing industry-academia partnerships in 'hub' universities and their partner institutions.
Some of the exhibitions showcased included;
MAPRONANO ACE Acquires VP Sigma 300 Scanning Electron Microscope Equipment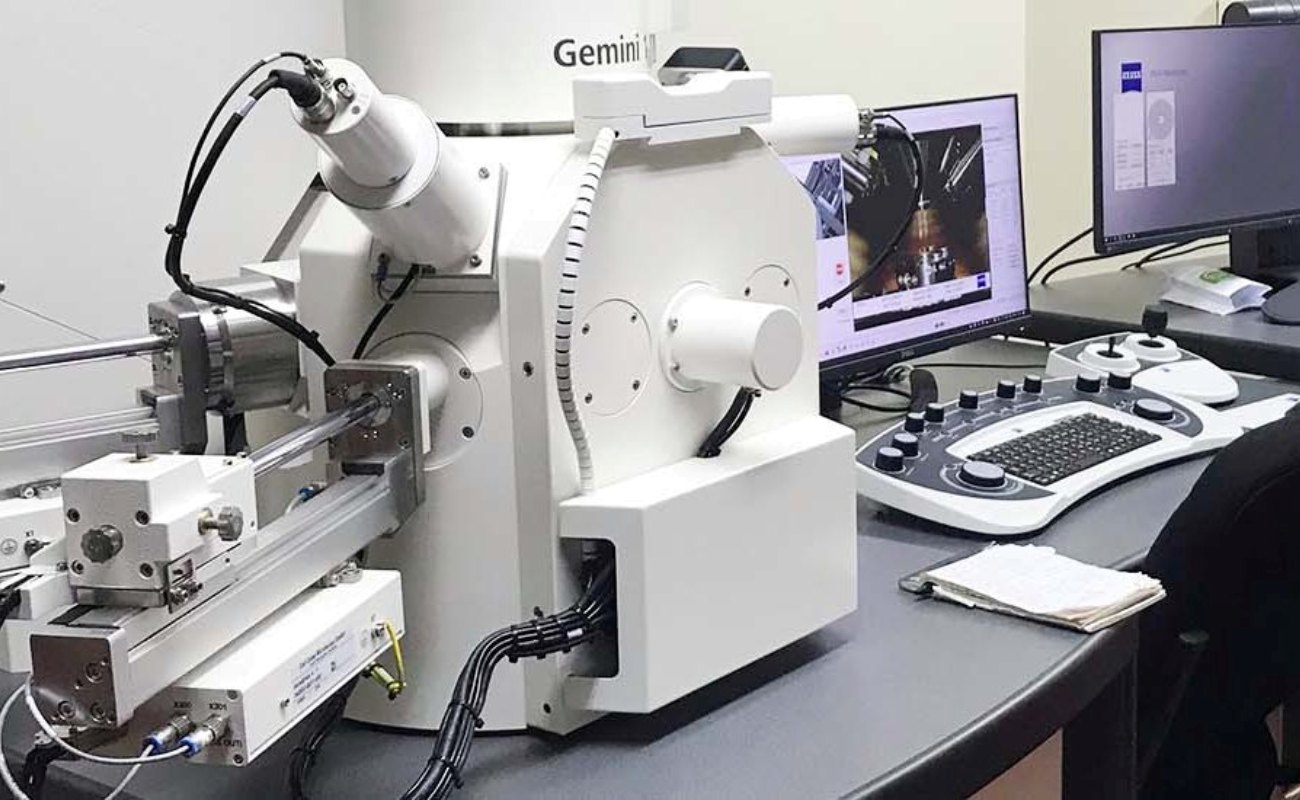 Africa Center of Excellence in Materials Product Development and Nanotechnology (MAPRONANO ACE), College of Engineering, Design, Art and Technology (CEDAT), Makerere University has acquired a state of the art Vapour Pressure (VP) Sigma 300 High resolution Scanning Electron Microscope for nanomaterial's characterization, Materials sciences research and all Nano scale related fields. This is the first of its kind equipment in Sub-Saharan Africa for nanotechnology research. The VP Sigma 300 Scanning Electron Microscope will be used by the faculty at the Department of Mechanical Engineering, CEDAT, College of Health Sciences (CHS) and other University colleges for the applications below:
Minerals identification, size measurements of micron and nanosized materials
Determining the morphology of biological specimens (structural biology), nanoparticle analysis and detection, drug research (testing new vaccines and medicines)
Drug discovery and identification of new pathogens (Viruses, bacteria & fungi)
Tissue imaging such as Cancer Imaging, device testing and characterization, pharmaceutical quality control, forensic science, toxins identification.
Determining the crystallographic structure of specimens (topology, morphology and composition),
Materials science research, detection/ elemental analysis and cathodoluminescence microscopy (CL)
Quality control and failure analysis, reliable performance of semiconductors
Effectiveness of new production and fabrication methods
The equipment will also be accessible to industry and regional partners. Training opportunities in advanced microscopy techniques, nano-materials characterization will also be offered to graduate, industry professionals and regional students.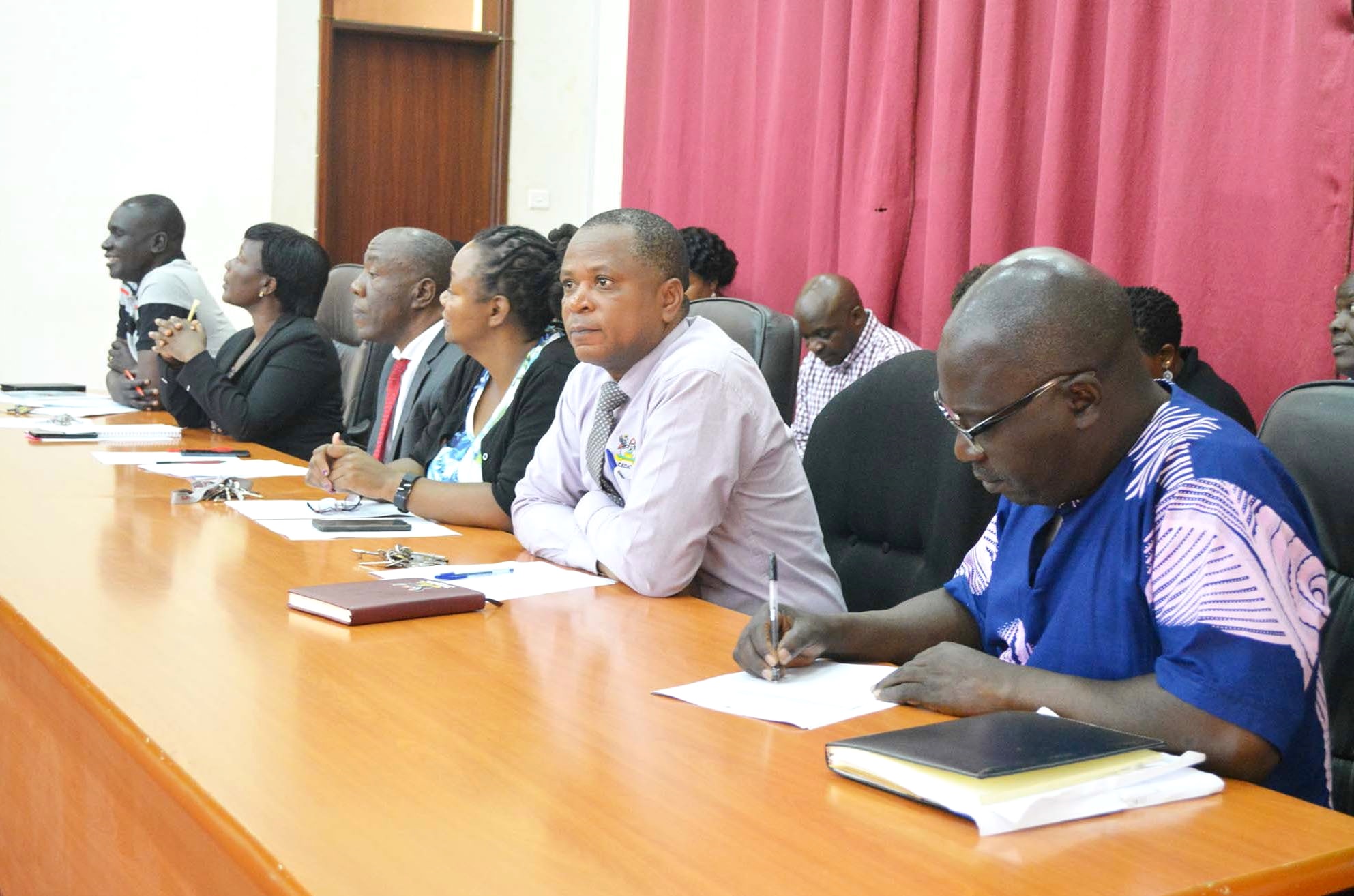 Africa Centre of Excellence in Materials Product Development and Nanotechnology (MAPRONANO). The Center was developed out of the need to strengthen research and training in the thematic areas of materials science and engineering, nanotechnology and nanomedicine in order to develop human resource capacity in applied science engineering disciplines for the development of the great lakes region.
MAPRONANO ACE offers highly specialized short courses in welding technology, health safety engineering, Oil & gas, Monoclonal and Nanobodies generation, Bioinformatics & Next Generation sequencing techniques. Nanomedicine Program is implemented in partnership with College of Health Sciences (MakCHS).
The centre is supported by the World Bank to the tune of USD 6 million.
The centre has registered a number of success/ achievements during the last 3 years, some of which include;
Student Training
1 PhD student & 110 MSc students were enrolled in the academic year 2019/2020.
50 students attended the Short Course in Tablet development of which 22 were regional students from University of Nairobi.
MOUs generated
3 MOUs with Vaal University, Sefako Makgatho University of health Sciences South Africa and industrial partner CODEK Engineering Ltd have been signed, budgets and work plans submitted
Peer Reviewed publications
7 peer reviewed publications in high impact journals have been published and 4 conference papers have been presented by the faculty and students.
Industry Engagement
MAPRONO ACE conducted industry engagement and student placements in the Eastern and Western region to promote University-private partnerships. A total of 30 manufacturing industries have participated and over 20 internship placements have been secured for the students.
Gender Awareness and Career Guidance in High School
MAPRONANO ACE conducted career guidance and gender awareness in high schools in Eastern and Western Uganda to encourage students mostly girls to take up STEM subjects. Over 35 high schools and over 1,500 students participated.
Revenue Generation (Grants/Contracts at Various Stages)
MAPRONANO ACE won several grant awards from Makerere University Research and Innovations Fund (MakRIF) and COVID19 Emergency Fund for:-
Viral load determination and antibody profiling among Covid-19 patients UGX 60,000,000 ($16,216.2), Prof. Charles Ibingira (PI)
Perfecting the design and testing the feasibility of disinfecting gloves (D-Gloves) UGX 60,000,000 ($16,216.2) Prof. John Baptist Kirabira (PI)
Valorization of cassava peels for abatement of active pharmaceutical contaminants from water systems in Uganda UGX 219,720,000 ($59,383.7) Prof. John Baptist Kirabira (PI)
Up-cycling plastic wastes by incorporation of agricultural residues for the development of environmentally friendly packaging products, UGX 104,310,000 ($28,191.9) Dr. Michael Lubwama (PI)
Nanobody based point of care diagnostic kit for cervical cancer UGX 194,000,000 ($52,432) Prof. Charles Ibingira (PI)