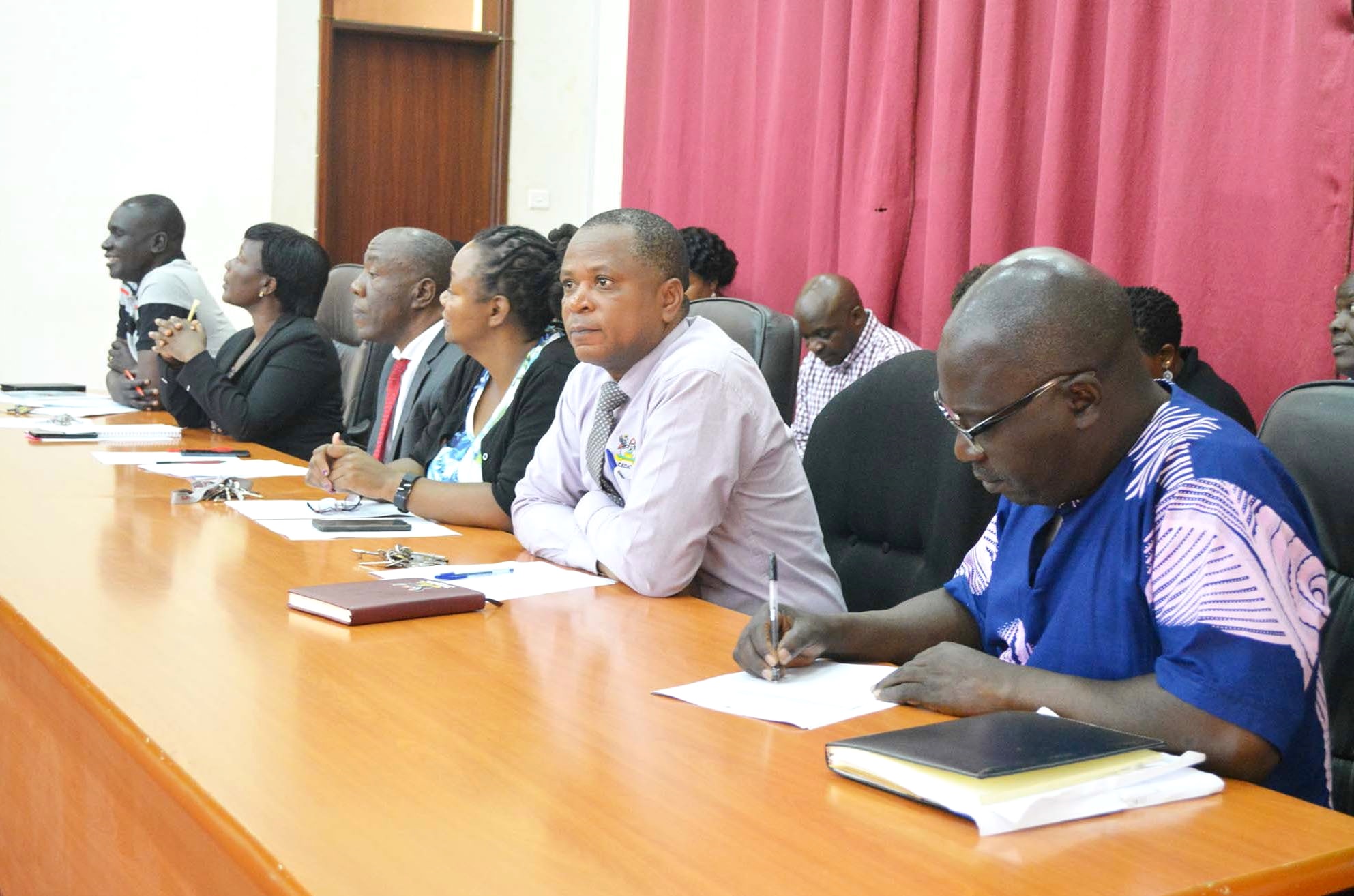 Africa Centre of Excellence in Materials Product Development and Nanotechnology (MAPRONANO). The Center was developed out of the need to strengthen research and training in the thematic areas of materials science and engineering, nanotechnology and nanomedicine in order to develop human resource capacity in applied science engineering disciplines for the development of the great lakes region.
MAPRONANO ACE offers highly specialized short courses in welding technology, health safety engineering, Oil & gas, Monoclonal and Nanobodies generation, Bioinformatics & Next Generation sequencing techniques. Nanomedicine Program is implemented in partnership with College of Health Sciences (MakCHS).
The centre is supported by the World Bank to the tune of USD 6 million.
The centre has registered a number of success/ achievements during the last 3 years, some of which include;
Student Training
1 PhD student & 110 MSc students were enrolled in the academic year 2019/2020.
50 students attended the Short Course in Tablet development of which 22 were regional students from University of Nairobi.
MOUs generated
3 MOUs with Vaal University, Sefako Makgatho University of health Sciences South Africa and industrial partner CODEK Engineering Ltd have been signed, budgets and work plans submitted
Peer Reviewed publications
7 peer reviewed publications in high impact journals have been published and 4 conference papers have been presented by the faculty and students.
Industry Engagement
MAPRONO ACE conducted industry engagement and student placements in the Eastern and Western region to promote University-private partnerships. A total of 30 manufacturing industries have participated and over 20 internship placements have been secured for the students.
Gender Awareness and Career Guidance in High School
MAPRONANO ACE conducted career guidance and gender awareness in high schools in Eastern and Western Uganda to encourage students mostly girls to take up STEM subjects. Over 35 high schools and over 1,500 students participated.
Revenue Generation (Grants/Contracts at Various Stages)
MAPRONANO ACE won several grant awards from Makerere University Research and Innovations Fund (MakRIF) and COVID19 Emergency Fund for:-
Viral load determination and antibody profiling among Covid-19 patients UGX 60,000,000 ($16,216.2), Prof. Charles Ibingira (PI)
Perfecting the design and testing the feasibility of disinfecting gloves (D-Gloves) UGX 60,000,000 ($16,216.2) Prof. John Baptist Kirabira (PI)
Valorization of cassava peels for abatement of active pharmaceutical contaminants from water systems in Uganda UGX 219,720,000 ($59,383.7) Prof. John Baptist Kirabira (PI)
Up-cycling plastic wastes by incorporation of agricultural residues for the development of environmentally friendly packaging products, UGX 104,310,000 ($28,191.9) Dr. Michael Lubwama (PI)
Nanobody based point of care diagnostic kit for cervical cancer UGX 194,000,000 ($52,432) Prof. Charles Ibingira (PI)
Innovations using low cost locally available materials for point of use water treatment system unveiled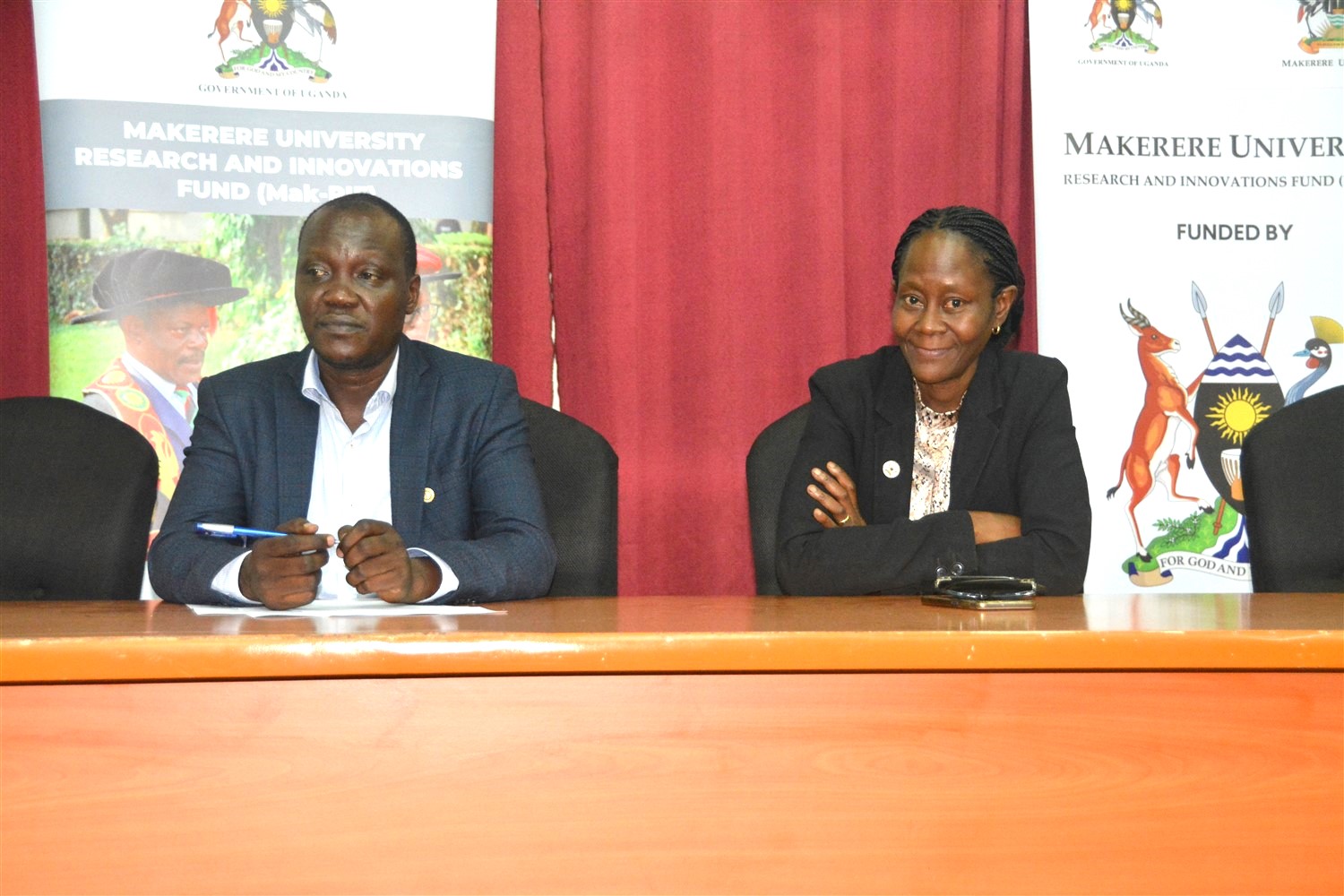 The College of Engineering, Design, Art and Technology (CEDAT) conducted a Research Dissemination of two studies aimed at the Development of Materials for point of use water treatment systems.
The investigations were conducted by a team of researchers comprised of P. W. Olupot, H. M. Kalibbala, E. Menya, G.M. Wangi, J. Jjagwe, J. Wakatuntu, M. Turyasingura, R. Walozi, C. Kanyesigye and R. N. Kulabako.
The dissemination event held on Wednesday 29th November 2023 follows the successful completion of two MakRIF supported Research projects namely; Development of rice husk based granular activated carbon for point-of-use water treatment systems and Development of zeolite-based nanocomposite filters for drinking water treatment.
Apac District gains from CEDAT's Research on Piloting a Rural Broadband Connectivity Model and Efficacious patient management system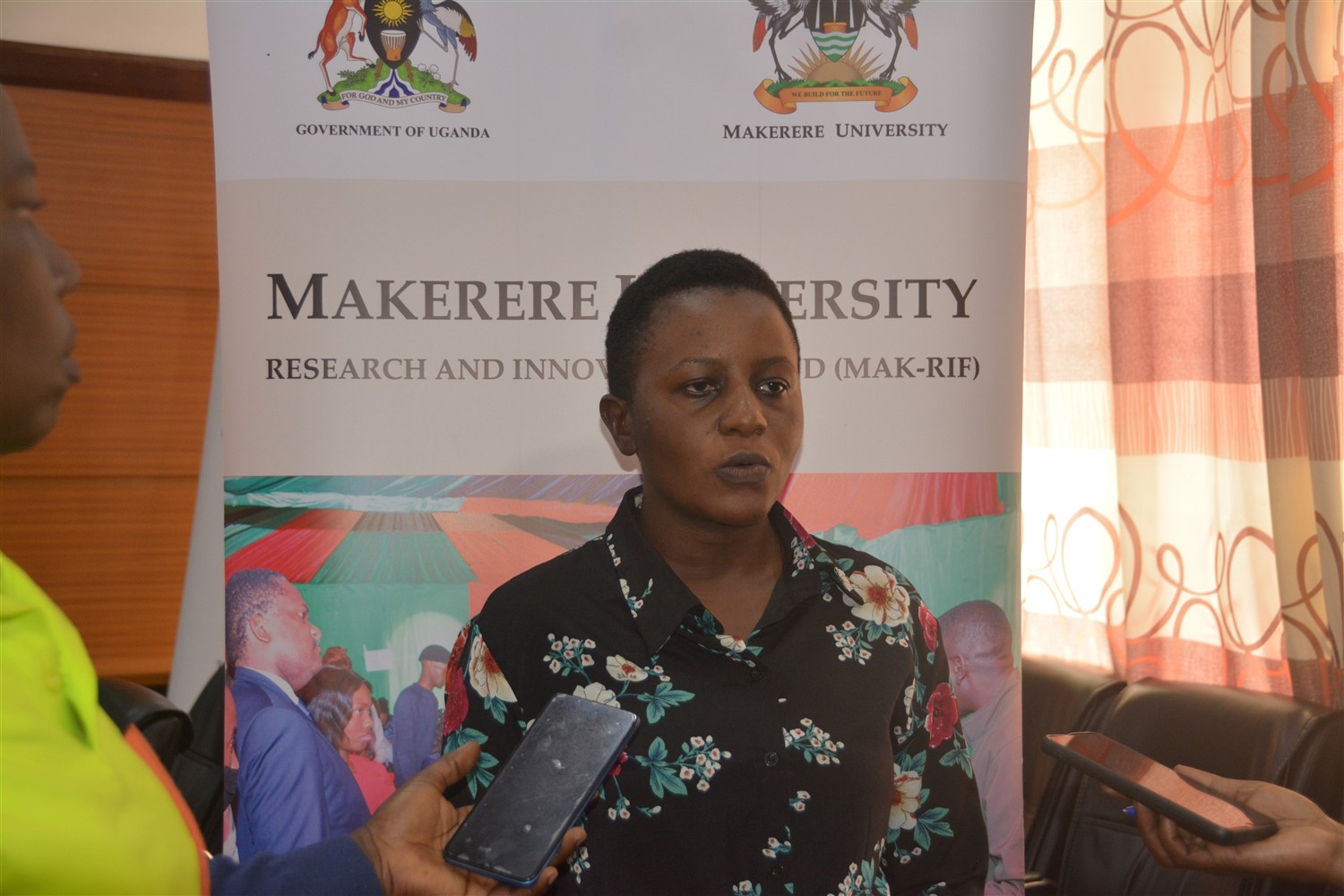 The School of Engineering at the College of Engineering, Design, Art and Technology (CEDAT) shared findings of research that was conducted in Apac Districts through two projects namely Piloting a Rural Broadband Connectivity Model (RCBM) and Efficacious patient management system (EPMS).
The findings of the research sponsored by the Government of Uganda through the Makerere University research and Innovation Fund(MakRIF) were disseminated during a dissemination seminar held in the College on Friday 24th November 2023, where it was revealed that  Apac the host District greatly benefited from the services that not only led to the increased uptake of internet services but also gained through other socio economic areas.
Makerere University to partner with the Egypt-Japan University of Science and Technology (E-JUST)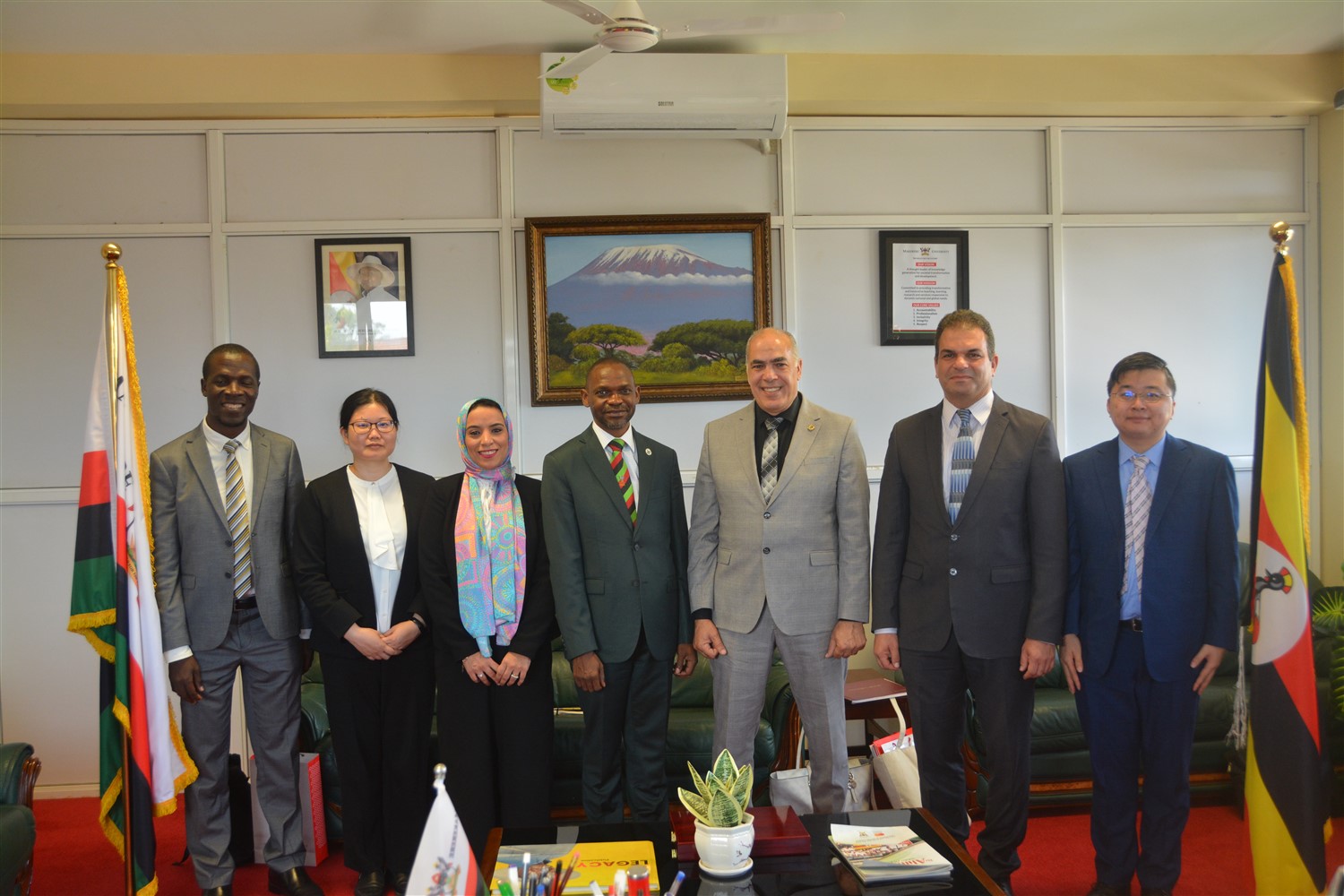 Makerere University is set to enter into a partnership with Egypt –Japan University of Science and Technology (E-JUST). The collaboration between the two universities to be formalized with the signing of a memorandum of understanding in the near future will see the two universities working together in a number of respects including staff and student exchanges, joint research and student supervision among others.
The decision comes after a visit to Makerere University by a delegation from the Egypt-Japan University of Science and Technology (E-JUST) on Thursday 23rd November 2023, led by the First Vice President for Education and Academic Affairs Prof. Sameh Nadah. The team comprised of the Deputy Vice President for Regional and International Affairs Dr. Muntaz Abdeluahaz, Ms. Tomomi Kawazoe the Project Coordinator for JICA E-JUST project and Mr. Racan Yosef, the Section head of International Affairs.