Prof. Bazeyo Honoured at Tufts 165th Commencement Ceremony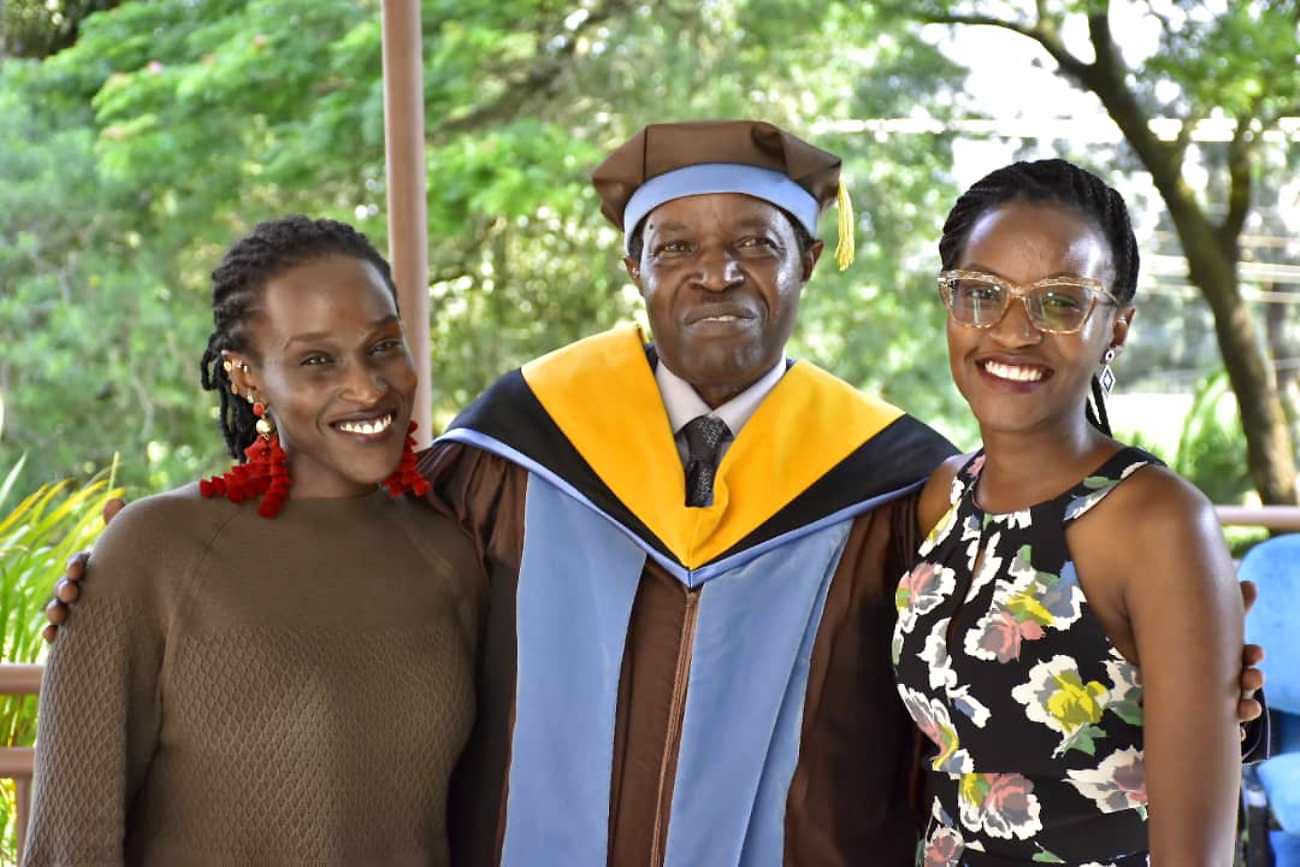 Makerere University's Professor William Bazeyo on Sunday 23rd May, 2021 received the honorary Doctor of Science degree of Tufts University during the institution's 165th All-University Commencement Ceremony. The pre-recorded ceremony was presided over by the Tufts University President, Dr. Anthony P. Monaco.
In his remarks, President Monaco shared that Tufts awarded its first honorary degree in 1858. "We confer honorary degrees to recognize the recipients for their extraordinary talents and contribution. At the same time we hope they will be a source of inspiration for today's graduates and everyone in the Tufts community."
Prior to the conferment, the citation of Professor William Bazeyo by Prof. Florina Tseng, Associate Dean, Tufts University read;
"William Bazeyo, position; medical researcher and academician. You have transformed the wellbeing and potential of your fellow Ugandans and thousands of African people. As a Professor at Makerere University School of Public Health, you bridge research and reform. As Director of the ResilientAfrica Network, you imbue solutions with compassion. You have been instrumental to projects that demonstrate global leadership in One Health. As an example, your influence extends to a major Tufts-led initiative to combat the risk and spread of zoonotic spillover to forestall future pandemics."
President Monaco in conferring the award said;
"Dr. William Bazeyo, for your many contributions, you have received Uganda's highest civilian honour; the gold medal. Tufts University is privileged to recognise your distinctive legacy of science in service to humankind by awarding you the degree of Doctor of Science (Honoris Causa)."
In his brief acceptance speech, Prof. Bazeyo said, "thank you very much and I wish you well as you serve other people."
Other recipients of honorary awards included;
Major General Maria B. Barrett, Commanding General, U.S. Army Network Enterprise Technology Command (NETCOM) – honorary Doctor of Public Service degree
Stacey B. Gabriel, Senior Director, Genomics Platform at Broad Institute of MIT and Harvard – honorary Doctor of Science degree
Hamdi Ulukaya, Founder and CEO of Chobani; a top-selling Greek yogurt brand in the U.S. also lauded as a "Change the World" company by Forbes – honorary Doctor of Humane Letters degree
Ofelia Zepeda, Educator and Activist dedicated to the preservation of O'odham and its culture, Co-founder and Director of the American Indian Language Development Institute, University of Arizona – honorary Doctor of Letters degree
Bryan Stevenson, Acclaimed Public Interest Lawyer, Executive Director Equal Justice Initiative (EJI) and Professor of Law at the New York University School of Law
Delivering the Commencement address, Bryan Stevenson urged graduates to not just be degree holders but people who are committed to human rights, justice and changing the world, "…I believe that the opposite of poverty isn't wealth. I believe the opposite of poverty is justice. And that is why I urge you to do justice in every way possible."
Please click here to view a recording of the commencement ceremony.
Call For Applications: Implementation Research & Practice Incubator (IRPI) Program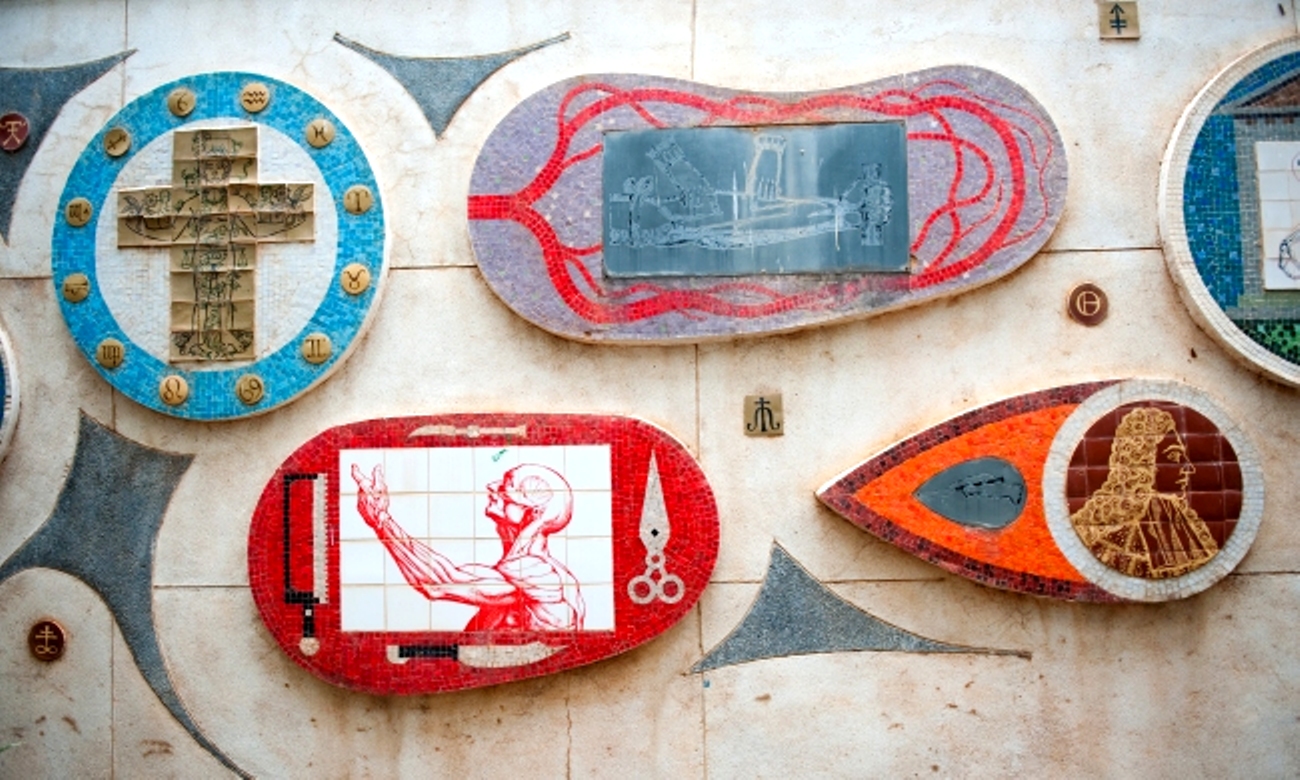 The Makerere-Yale-University of California Berkeley PART Program (& Makerere HIV ImS Training Program), sponsored by the National Institutes of Health Fogarty International Center D43 HIV/AIDS Research Training program, announces plans to recruit a new cohort of participants for its newly renamed Implementation Research and Practice Incubator (IRPI) program, formerly known as the Implementation Science Fellowship.
Objective: To provide a part-time, executive-style didactic training and mentoring program to prepare scientists and practitioners to lead a new implementation research and/or practice initiative. Program graduates will develop an implementation protocol suitable for adoption and public dissemination to the scientific and public health communities.
Target audience: Faculty, PhD students, Implementation science program trainees, Staff of either Implementation or Research Programs/Projects, Implementation Science short course Alumni, Public health Practitioners and Clinicians.
Requirements:
Main pre-requisites to be considered during selection include:
Masters' or Doctoral training and at least three years' experience in health-related research or practice
Clearly specified implementation problem related to implementation research or implementation practice
Availability to participate all incubator activities (Quarterly modules and works-in-progress sessions)
Support for implementation of the proposed project from a qualified sponsor with a commitment of protected time to work on the project free from other responsibilities (at least 1 day per week)
Program Description:
The program will be structured in four quarterly modules with interlaced bi-weekly works-in-progress sessions spread out over on year and cover the following topics:
2021 Q4 Implementation Science Overview
2022 Q1 Implementation Planning and Design
2022 Q2 Implementation Launch
2022 Q3        Implementation Evaluation
Application process for the ImS course:
Submit an online application form at:  https://forms.gle/ZqeUJacWPUCktimXA. Applicants are required to also submit a one-page concept sheet summarizing the background, objectives, methods, and implications of the proposed project together with a detailed CV to the Administrator –PART Program Mr. Richard Senvewo on richard[at]walimu.org.
The deadline for submission of applications is 15th October 2021.
Note: The number of attendees will be limited and will be chosen by application.
Only accepted applicants will be contacted.
Fostering Continuous Improvement of Public Health Laboratory Services In Uganda: IDI's Contribution (2018-2020)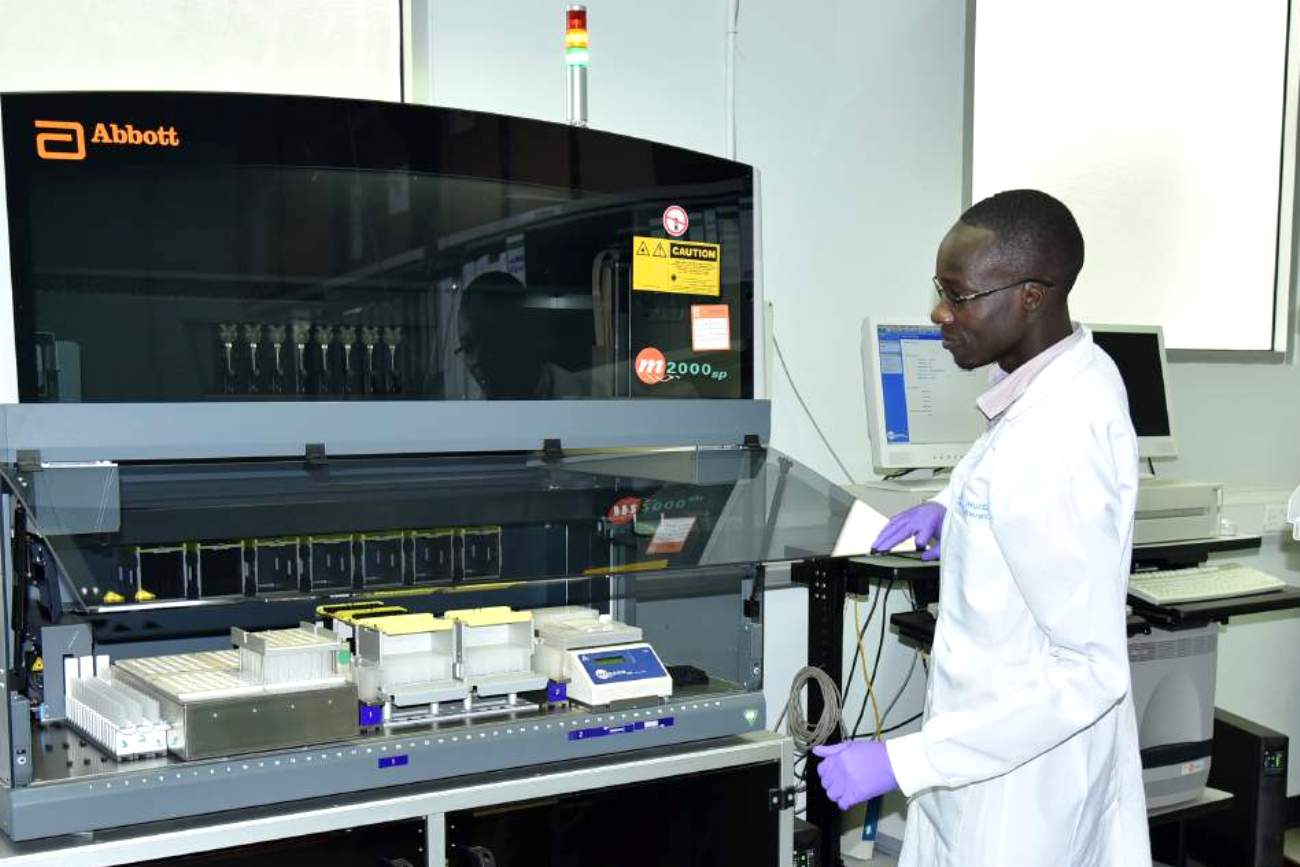 The Infectious Diseases Institute (IDI), Makerere University houses a state of the art laboratory – the Core Laboratory (CL) – certified by the College of American Pathologists (CAP) and accredited by the Uganda Ministry of Health (MoH) as a lead partner in strengthening laboratory systems.
In line with its 5-year (2018-2023) goal of 'providing high-quality lab services at IDI to meet both clinical and research demands, to support the sustained improvement of lab capacity across Uganda with systems of assured and consistent quality' to conduct routine testing, specialized clinical research trials, and detection of virulent pathogens of epidemic outbreak nature.
To match internationally standards for clinical laboratory methodologies and clinical applications, the CL has maintained a 25-year record of conducting at least 01 internal audit, 04 external audits annually, besides bi-annual inspections by the College of American Pathologists (CAP), to incorporate the latest best practices. Further, the CL continuously improves its technology and automation to increase productivity and enhance testing turnaround time (TAT).
The CL operates in a One IDI approach, where sister Technical Programs source its support, besides the Ministry of Health of Uganda, local and international academic research institutions and individual research fellows. The outbreak of COVID-19 in December 2019 was an opportunity for growth and expansion for the CL, to support national and global preparedness and response to infection prevention and control (IPC). To date, the CL has registered several milestones in enhancing disease laboratory TAT for COVID-19 testing, strengthening human capacity at the forefront on COVID-19 IPC, sustaining laboratory services for other communicable and non-communicable diseases as well as answering research questions.
Please see Downloads for the full technical brief.
UniCare App: 24/7 Access to Counselling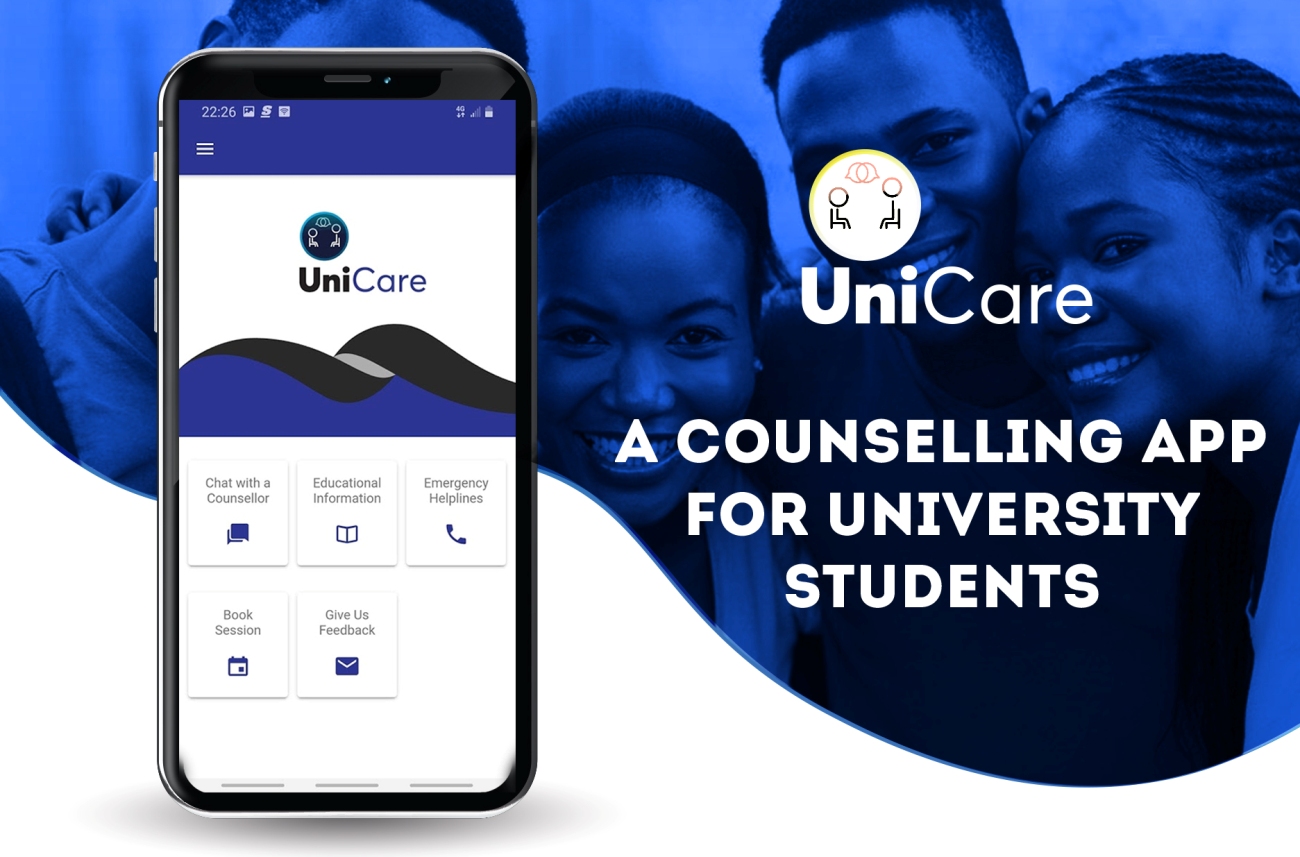 The Counselling and Guidance Centre (CGC) has developed UniCare, a counselling App for the Makerere University community members (Staff and Students).
Do you have personal concerns that need addressing?
Do you need to improve your life skills?
Are you struggling with something and need to talk to someone professional in confidence?
Then download UniCare from the Play Store and use it at any time of your convenience.
You can access counselling services through instant messaging, phone calls and other forms.
Enquiries:
Tel: +256-751-700897
Email: rbaguma[at]cit.ac.ug, henry.nsubuga[at]mak.ac.ug