Mak Researchers Design National Drowning Prevention Strategy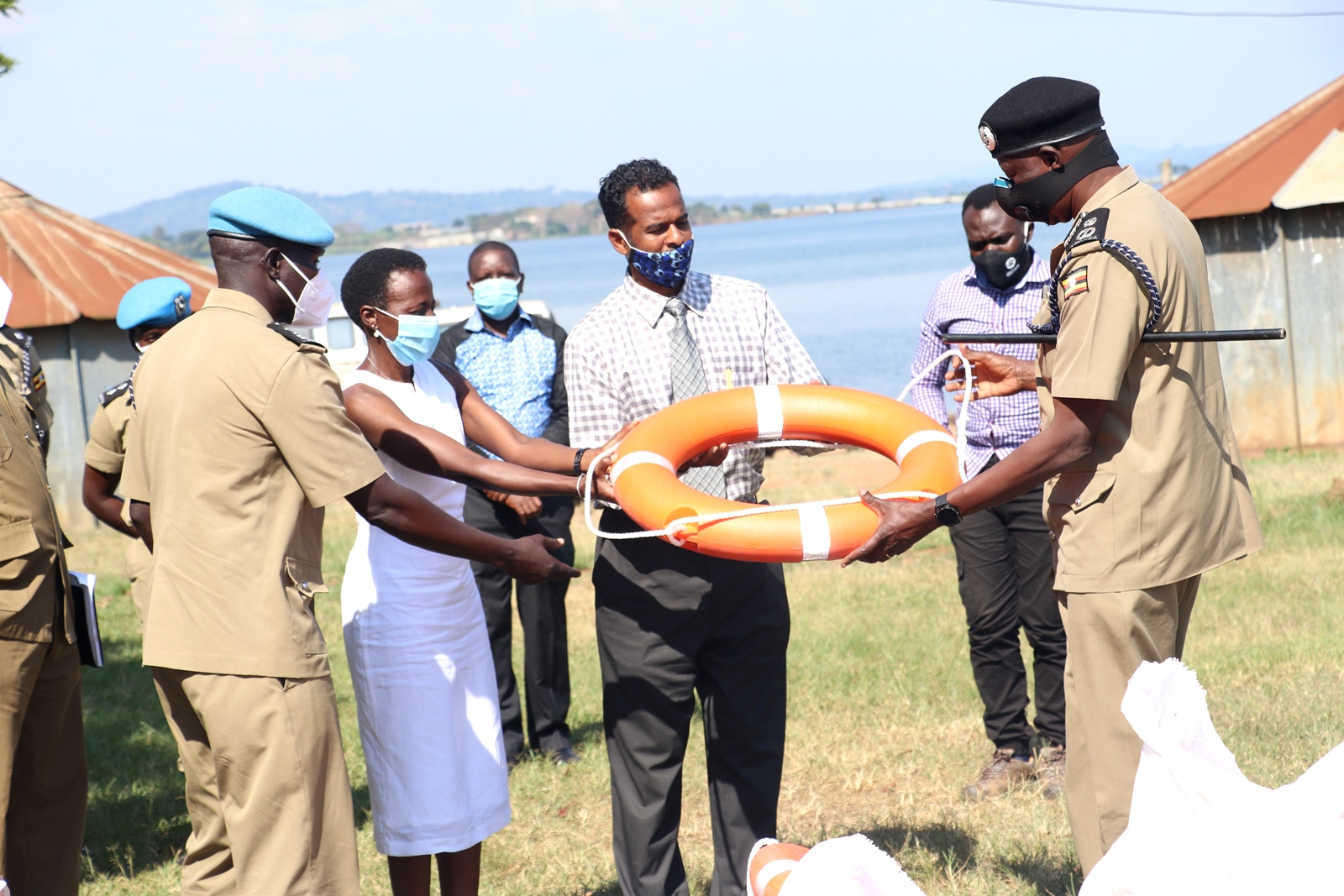 By Joseph Odoi
Makerere University researchers under Trauma, Injuries and Disability (TRIAD) Unit) have designed a national drowning prevention strategy. This strategy comes at a time when there is sky rocketing cases of drowning in Africa.
Globally, drowning is the third leading cause of unintentional injury death; accounting for 7% of all injuries. Over 90% of the estimated 322,000 annual global drowning deaths occur in low-and middle-income countries.
Although the burden of drowning is believed to be highest in the WHO-African region, data collection and surveillance for drowning in African countries is limited.
In bid to contribute to data driven interventions, Makerere University researchers carried out a study aimed at establishing the availability of drowning data in district-level sources and understanding the reporting of and record keeping on drowning in Uganda.
As part of the study titled: Drowning in Uganda; examining data from administrative sources, researchers engaged various health stakeholders who shared their experiences about drowning and how it can be prevented in communities.
It is upon that background that scholars designed a contextual appropriate strategy for drowning prevention in Uganda under the project titled; Drowning in Uganda; examining data from administrative sources.
According to the researchers, this drowning strategy is first ever in Uganda. ''it will be a national document that will guide all the efforts on drowning prevention in the country; and will avoid non-coordinated activities aimed at prevention of drowning. the strategy will also provide for monitoring and evaluation of all activities and interventions for drowning prevention in the country since there will be a government lead agency tasked with this responsibility' 'explained Mr. Fredrick Oporia who is part of the study team
STRATEGIES TO PREVENT DROWNING
In this study published on semantics scholar among other journals, the researchers came up with the following strategies to counter drowning;
• Setting and enforcing safe boating regulations. • Providing incentives that encourage adherence to boating regulations related to not overloading transport boats and increasing enforcement of boating regulations. • Ensuring boats are fit for purpose and increasing regular inspection of the seaworthiness of boats. • Improving detection and dissemination of information about the weather. • Supporting increased availability and use of lifejackets through subsidy, lifejacket loaner programs, and free lifejacket distribution programs. • Increasing sensitization about safe boating practices, the importance of wearing lifejackets, and limiting alcohol and illicit drug use when boating. Community members, especially children, are vulnerable to drowning in unsafe water sources such as ditches, latrines, wells, and dams. Potential interventions could include: • Modifying access to wells and dams to prevent children or adults from falling in. • Installing boreholes and pumps to enable community members to draw water safely.
Providing safe rescue and resuscitation training to community members and conducting refresher trainings. • Developing and providing low-cost rescue equipment such as boat fenders (rubber and ropes tied to boat on all sides that can assist in the immediate rescue of individuals) and buoyant throwing aids.
To enable ongoing design, implementation, and evaluation of drowning prevention efforts, the researchers note that it is essential to collect data on drowning incidents. Reporting of and record keeping on drowning in Uganda should also be improve according to the researchers namely; Tessa Clemens, Frederick Oporia, Erin M Parker, Merissa, A Yellman, Michael F Ballesteros and Olive Kobusingye
Other Potential interventions highlighted by the researchers include: • Providing records officers with proper training, equipment, and appropriate storage facilities. • Sensitizing the public on the importance of reporting all drowning cases to authorities.
As part of their study findings, the researchers noted that; A total of 1435 fatal and non-fatal drowning cases were recorded; 1009 (70%) in lakeside districts and 426 (30%) in non-lakeside districts.
Of 1292 fatal cases, 1041 (81%) were identified in only one source. After deduplication, 1283 (89% of recorded cases; 1160 fatal, 123 non-fatal) unique drowning cases remained. Data completeness varied by source and variable.
On demographics, fatal victims were predominantly male (85%), and the average age was 24 years. In lakeside districts, 81% of fatal cases with a known activity at the time of drowning involved boating.
What were people doing when they drowned?
Activity at the time of drowning in lakeside districts and non-lakeside districts
• Overall, boating was by far the most common activity that people were engaged in at the time of the drowning incident.
• Other common activities were collecting water/watering cattle and travelling on foot.
• The most common activities that people engaged in prior to drowning were similar in lakeside and non-lakeside districts. However, in non-lakeside districts, more drowning deaths occurred as a result of collecting water or watering cattle than as a result of boating in those districts.
• Almost half (48%) of all drownings occurred while the person was engaged in an occupational activity.
Of the 1,063 people who died from boating-related drowning or suffered a severe boating related drowning incident but survived, 1,007 (95%) were not wearing a lifejacket at the time of the incident.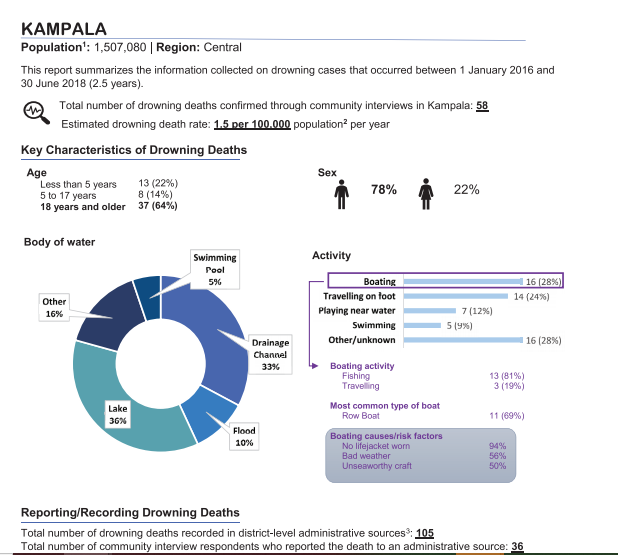 Bathing in water bodies: Study participants indicated that drowning sometimes occurs when people are bathing in lakes, ponds, swamps, and valley dams. People can unexpectedly slip into deep water from shallower areas or rocks.
Crossing flooded rivers and streams:
Attempting to cross flooded rivers and streams during the rainy season was another cause of drowning identified by study participants.
"Currently, people cross from makeshift bridges such as that of round poles. When the river overflows, it covers them. So, you can't see them; so, you just start guessing: 'the pole might be here or there' and in case your guess is wrong, you automatically drown and you will be gone." an Interview respondent in Kabale district explained
Delayed rescue attempts: Study participants identified the importance of timely rescue and resuscitation to prevent death from drowning. However, they also indicated that community members lack knowledge on how to rescue someone who is drowning.
Alcohol use: Several participants identified alcohol use as a key risk factor for drowning. Participants stated that alcohol use is common, especially in fishing communities. "We have a problem with alcoholism. Many of our colleagues go to the waters when their minds are a bit twisted by the alcohol and on some occasions, this has caused accidents and some of them have drowned just like that." – Interview respondent, Nakasongola district.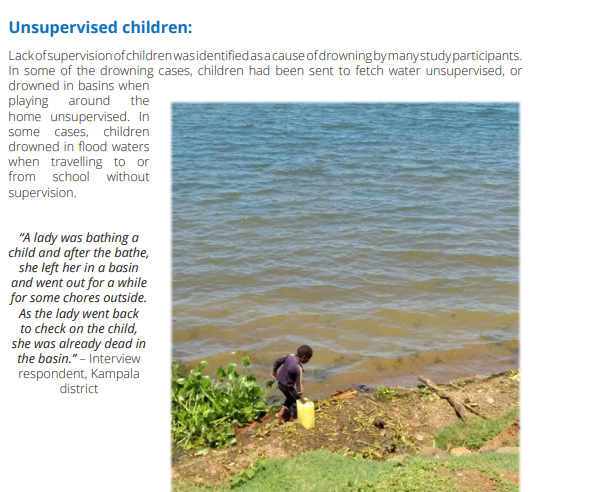 When asked on strategies of preventing drowning, participants suggested the following strategies for preventing drowning:
• Provide affordable and high-quality lifejackets to all water transport users and fishing communities. • Increase sensitization of fishermen and all water transport users on the importance of using lifejackets and avoiding alcohol while boating. • Provide subsidies for large and motorized boats that can be used for safe water travel and fishing to replace small and low-quality boats that are currently in use.
Inspect boats regularly to ensure they are in good travelling condition. • Recruit and deploy more marine police units on all major water bodies to enhance security and quick response to drowning incidents. • Install boat fenders (rubber and ropes tied to boat on all sides) to assist with the immediate rescue of individuals who are involved in a drowning incident. • Provide frequent and safe ferry services to enable water travellers access to safe transportation across rivers and lakes. • Avoid fishing during the moonlight periods to minimize hippopotamus attacks which are more frequent at that time.
"I think these fishermen really need lifejackets for their work and also need to be sensitized on how to manage the engine of the boats that they use for their work. In most cases, these men just learn how to use these boats without having been trained first." – Interview respondent, Rakai district. Swimming and basic rescue skills said
Moving forward, the researchers recommend that since; drowning is a multisectoral issue, and all stakeholders (local and national government, water transport, water sport, education, fishing, health, and law enforcement) should coordinate to develop a national water safety strategy and action plan.
MORE ABOUT THE STUDY
The study was conducted in 60 districts of Uganda for a period of 2.5 years (from January 1st, 2016 to June 30th, 2018). In the first phase, records concerning 1,435 drowning cases were found in the 60 study districts.
In the second phase, a total of 2,066 drowning cases were identified in 14 districts by community health workers and confirmed through individual interviews with witnesses/family members/friends and survivors of drowning. This work was funded by Bloomberg Philanthropies through the CDC Foundation
Call For Applications: Implementation Research & Practice Incubator (IRPI) Program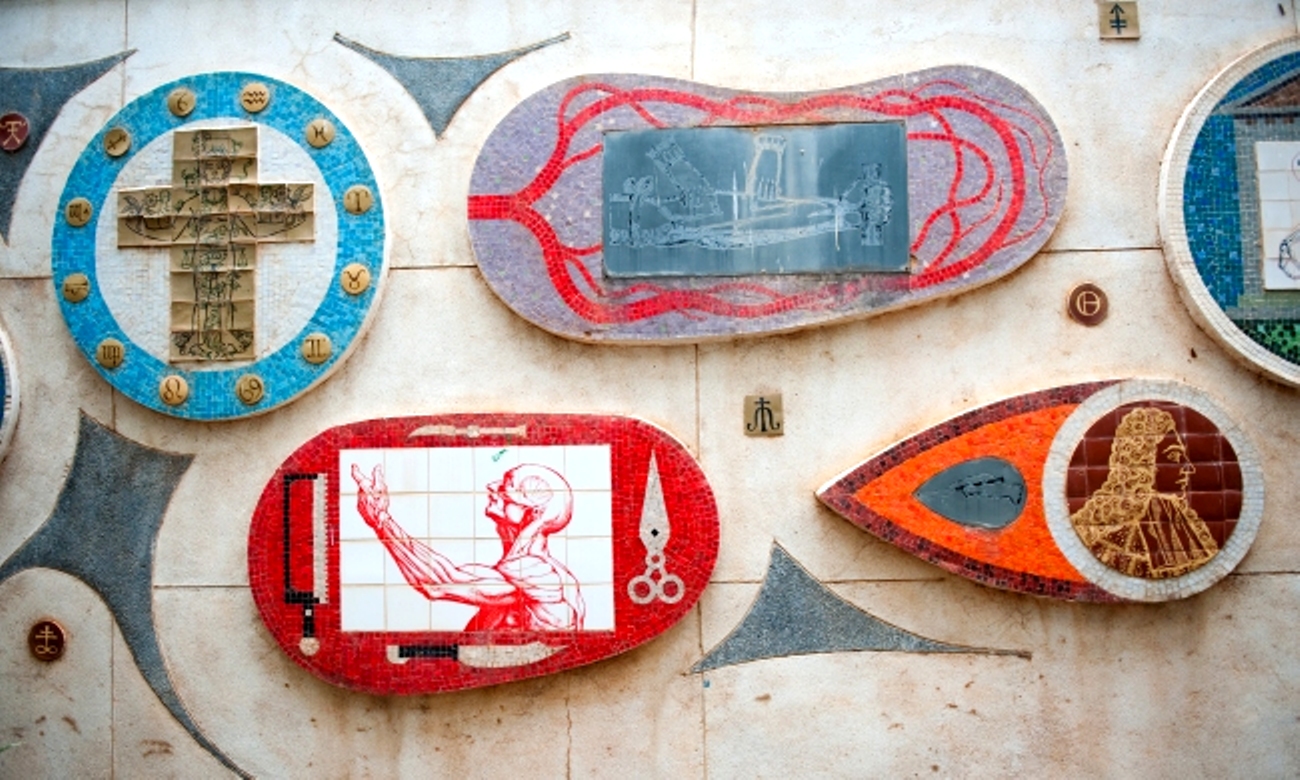 The Makerere-Yale-University of California Berkeley PART Program (& Makerere HIV ImS Training Program), sponsored by the National Institutes of Health Fogarty International Center D43 HIV/AIDS Research Training program, announces plans to recruit a new cohort of participants for its newly renamed Implementation Research and Practice Incubator (IRPI) program, formerly known as the Implementation Science Fellowship.
Objective: To provide a part-time, executive-style didactic training and mentoring program to prepare scientists and practitioners to lead a new implementation research and/or practice initiative. Program graduates will develop an implementation protocol suitable for adoption and public dissemination to the scientific and public health communities.
Target audience: Faculty, PhD students, Implementation science program trainees, Staff of either Implementation or Research Programs/Projects, Implementation Science short course Alumni, Public health Practitioners and Clinicians.
Requirements:
Main pre-requisites to be considered during selection include:
Masters' or Doctoral training and at least three years' experience in health-related research or practice
Clearly specified implementation problem related to implementation research or implementation practice
Availability to participate all incubator activities (Quarterly modules and works-in-progress sessions)
Support for implementation of the proposed project from a qualified sponsor with a commitment of protected time to work on the project free from other responsibilities (at least 1 day per week)
Program Description:
The program will be structured in four quarterly modules with interlaced bi-weekly works-in-progress sessions spread out over on year and cover the following topics:
2021 Q4 Implementation Science Overview
2022 Q1 Implementation Planning and Design
2022 Q2 Implementation Launch
2022 Q3        Implementation Evaluation
Application process for the ImS course:
Submit an online application form at:  https://forms.gle/ZqeUJacWPUCktimXA. Applicants are required to also submit a one-page concept sheet summarizing the background, objectives, methods, and implications of the proposed project together with a detailed CV to the Administrator –PART Program Mr. Richard Senvewo on richard[at]walimu.org.
The deadline for submission of applications is 15th October 2021.
Note: The number of attendees will be limited and will be chosen by application.
Only accepted applicants will be contacted.
Fostering Continuous Improvement of Public Health Laboratory Services In Uganda: IDI's Contribution (2018-2020)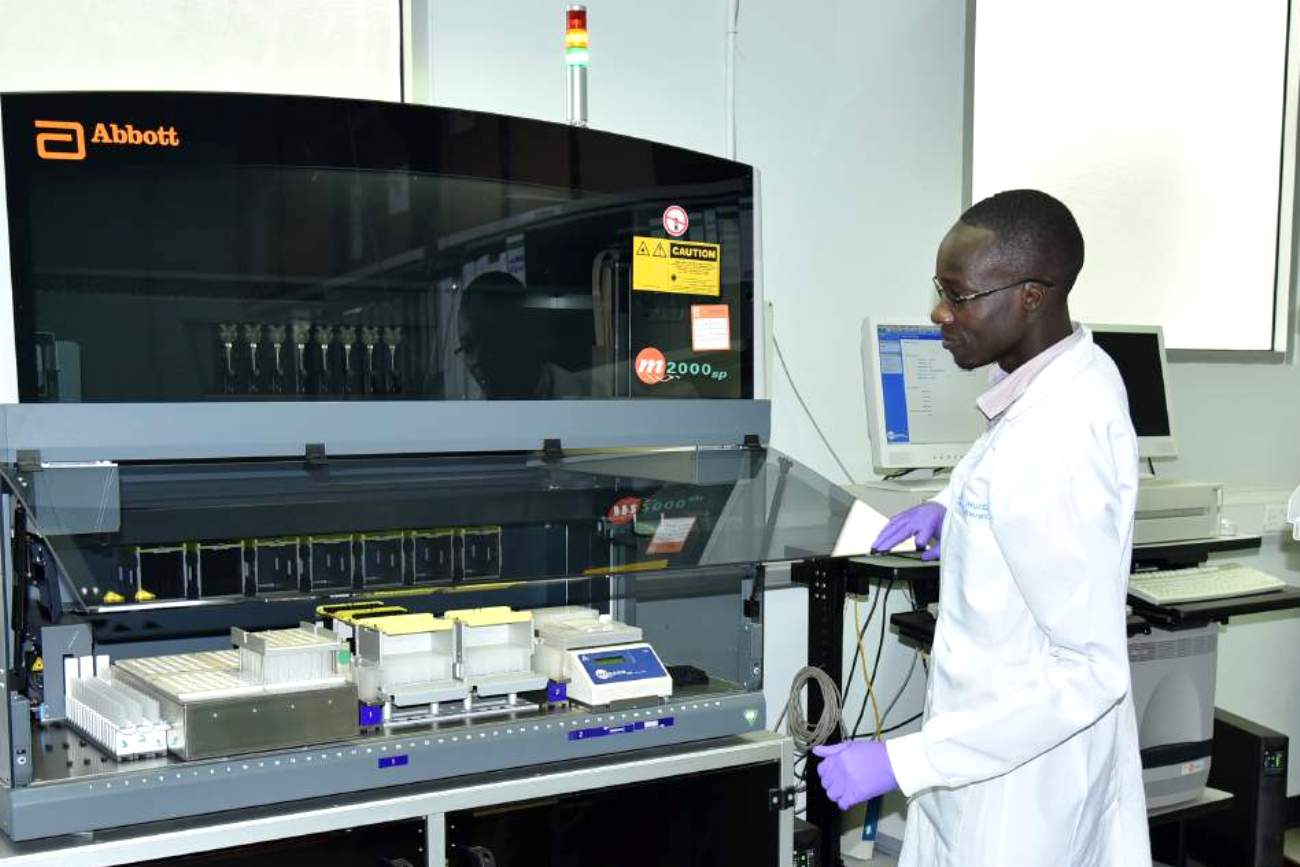 The Infectious Diseases Institute (IDI), Makerere University houses a state of the art laboratory – the Core Laboratory (CL) – certified by the College of American Pathologists (CAP) and accredited by the Uganda Ministry of Health (MoH) as a lead partner in strengthening laboratory systems.
In line with its 5-year (2018-2023) goal of 'providing high-quality lab services at IDI to meet both clinical and research demands, to support the sustained improvement of lab capacity across Uganda with systems of assured and consistent quality' to conduct routine testing, specialized clinical research trials, and detection of virulent pathogens of epidemic outbreak nature.
To match internationally standards for clinical laboratory methodologies and clinical applications, the CL has maintained a 25-year record of conducting at least 01 internal audit, 04 external audits annually, besides bi-annual inspections by the College of American Pathologists (CAP), to incorporate the latest best practices. Further, the CL continuously improves its technology and automation to increase productivity and enhance testing turnaround time (TAT).
The CL operates in a One IDI approach, where sister Technical Programs source its support, besides the Ministry of Health of Uganda, local and international academic research institutions and individual research fellows. The outbreak of COVID-19 in December 2019 was an opportunity for growth and expansion for the CL, to support national and global preparedness and response to infection prevention and control (IPC). To date, the CL has registered several milestones in enhancing disease laboratory TAT for COVID-19 testing, strengthening human capacity at the forefront on COVID-19 IPC, sustaining laboratory services for other communicable and non-communicable diseases as well as answering research questions.
Please see Downloads for the full technical brief.
UniCare App: 24/7 Access to Counselling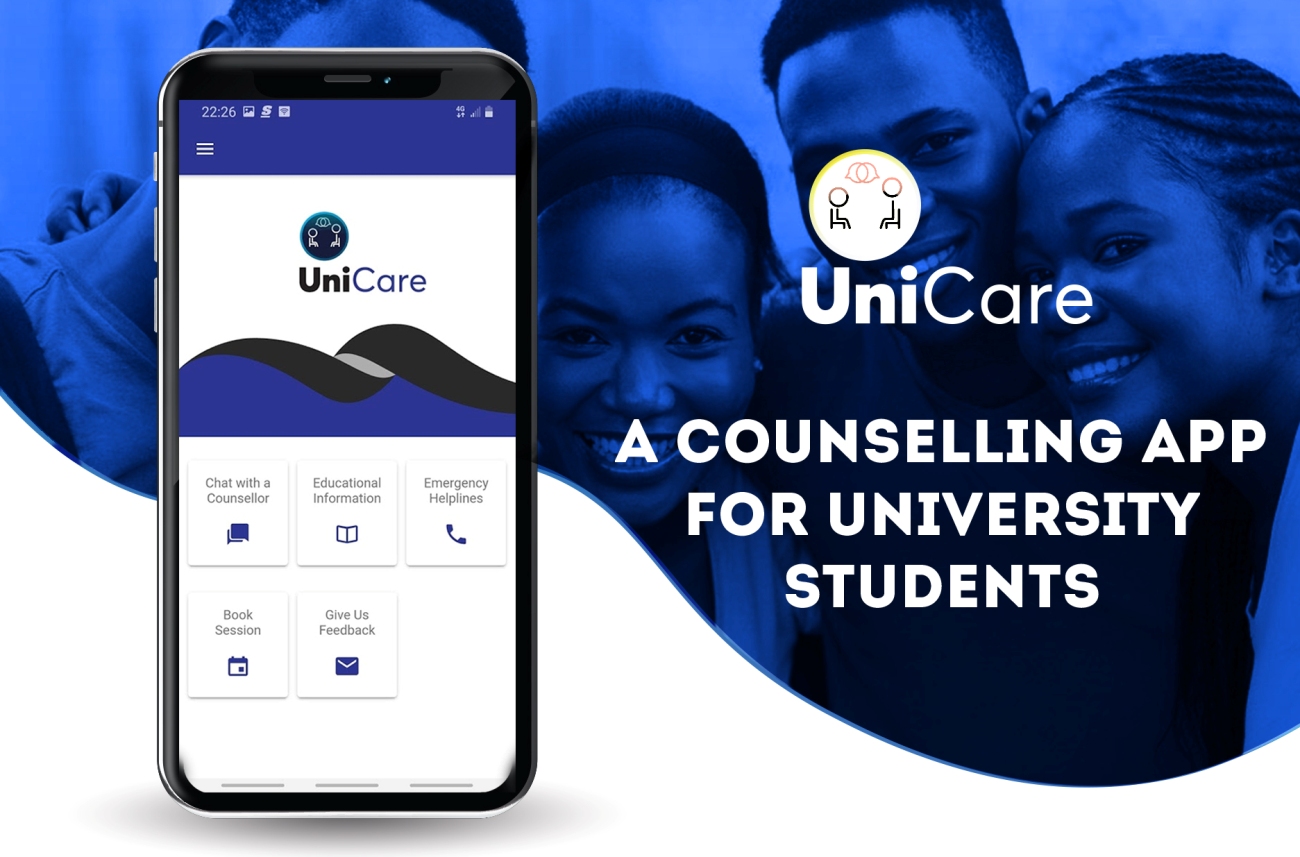 The Counselling and Guidance Centre (CGC) has developed UniCare, a counselling App for the Makerere University community members (Staff and Students).
Do you have personal concerns that need addressing?
Do you need to improve your life skills?
Are you struggling with something and need to talk to someone professional in confidence?
Then download UniCare from the Play Store and use it at any time of your convenience.
You can access counselling services through instant messaging, phone calls and other forms.
Enquiries:
Tel: +256-751-700897
Email: rbaguma[at]cit.ac.ug, henry.nsubuga[at]mak.ac.ug