Godwin Anywar Appointed Review Editor Frontiers In Journal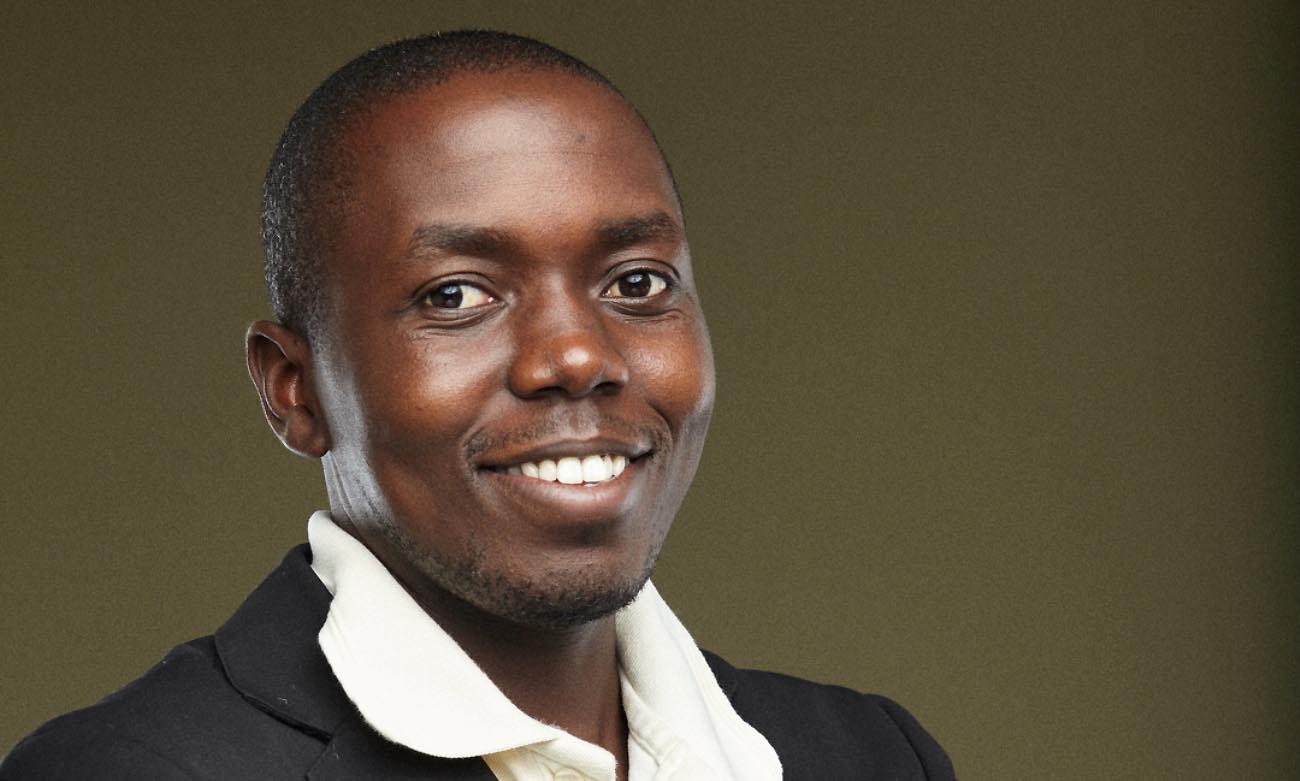 Godwin Anywar (Cohort Six Fellow, Makerere University) was appointed as a Review editor in the Journal Frontiers in Pharmacology-Ethnopharmacology Section.
Source: CARTA Newsletter Issue 38
He is a member of Faculty of the Department of Plant Sciences, Microbiology and Biotechnology, College of Natural Sciences (CoNAS), and is currently pursuing his PhD at the prestigious Fraunhofer Institute for Cell Therapy & Immunology in Leipzig, Germany and Makerere University.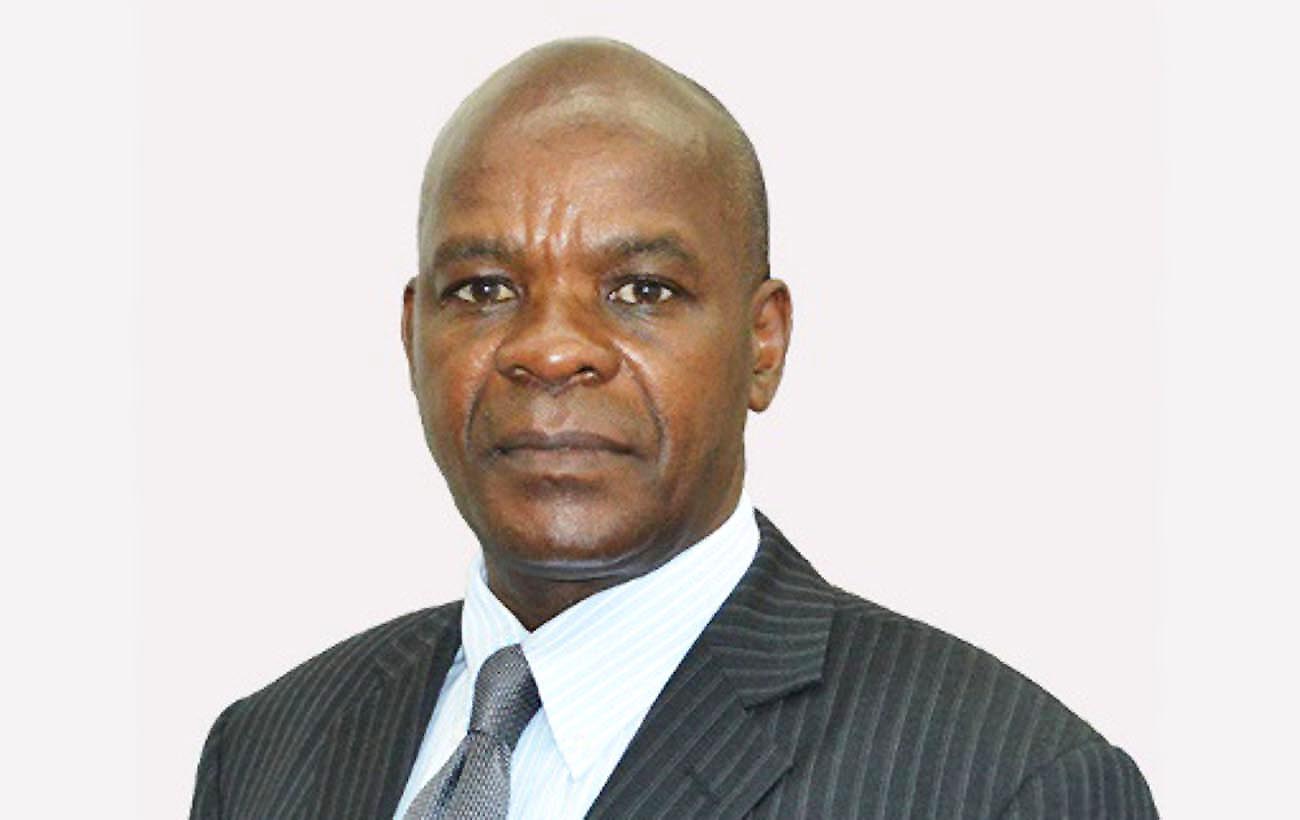 Welcome to the College of Natural Sciences (CoNAS); I have the pleasure to present to you our Annual Report for the year 2020.We thank the Almighty for taking us through a year of difficulty owing to the Covid19 pandemic which severally affected work at the university, nationally and globally. This is my 10th year serving as Principal of the College of Natural Sciences; I thank all the staff and leadership through the years for the support and hard work. We have been able to take the college to greater heights.
Our niche as a constituent College of Makerere University is teaching and carrying-out research in the basic and applied sciences. As you read this report, you will see many examples of how the College applies its expertise to serve our learners, Makerere University and Uganda as a nation through our teaching and research for a better future. All our work is premised on six strategic goals that guide the CoNAS 2020-2030 Strategic Plan: Goal 1: To increase the capacity of the College to train scientists for the country, the region and beyond Goal 2: To increase the number of demand driven high quality science programmes Goal 3: To strengthen demand driven scientific research and make the college more relevant to national development. Goal 4: To improve the operational efficiency of the College Goal 5: To create a conducive academic environment for students and staff and Goal 6: To maintain high academic standards that are recognized internationally.
Irrespective of the challenges arising from the Covid19 pandemic and curtailing of our work because of a lockdown for most of 2020, we are glad that our staff were able to produce multiple research papers, implement their research and still impart knowledge to our learners via ODEL supported by the Makerere University E-learning Environment online. This is the new normal and we have all had to adapt quickly and continue with our work as best as possible. I would like to take this opportunity to thank the College administration, staff and students for their continued support and participating in the activities of the College. Your hard work ensures that the College is able to move forward in realising its strategic goals.
As a requirement by the National Council for Higher Education (NCHE) and University Senate, the College of Natural Sciences finalised review of its programmes and these have been to Senate and approved. From our research work by staff and students, the college has registered multiple research publications. The college realised a number of promotions as well as new recruitments to replace retiring staff and also fill gaps where staff had either resigned or died. I take this opportunity to recognize Prof. Deborah Baranga (Department of Zoology, Entomology and Fisheries Sciences) and Prof. Sylvester Nyakana (Department of Plant Sciences, Microbiology and Biotechnology) who have served CoNAS and Makerere University diligently and rising through the ranks.
All that we have achieved through the year would not be possible without support from Government of Uganda, University Administration and partners, this we cannot take for granted. We hope for better in the year 2021 after the challenges of 2020.
As We Build for the Future
Professor J.Y.T Mugisha
PRINCIPAL
Celebrating Top Female Performers at CoNAS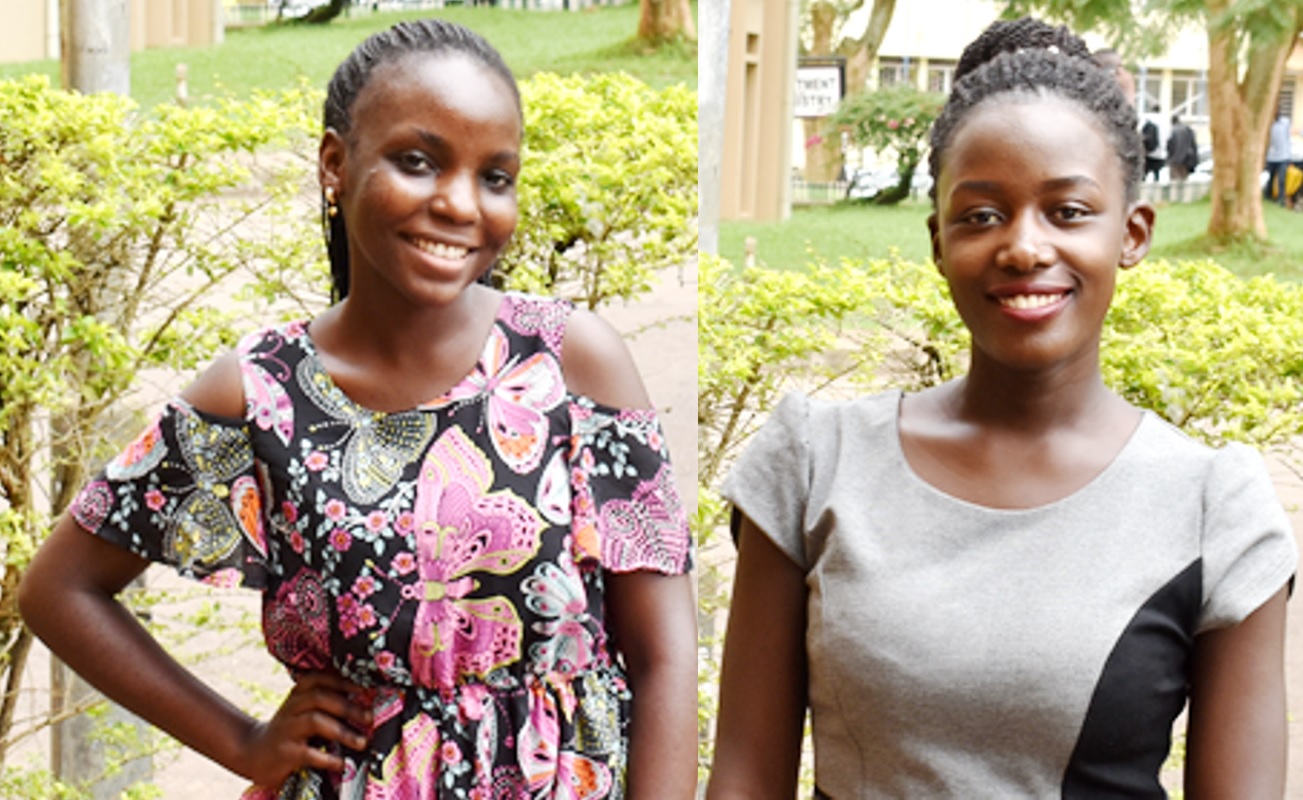 When Makerere University holds her 71st Graduation in May,2021 two of the graduands will be;
Ms. Nakato Zora Joy with a BSc. Honours – First Class (CGPA 4.62) degree majoring in Mathematics and a minor in Physics
Ms. Ayebare Ruth with a BSc. Honours – First Class (CGPA 4.44) degree majoring in Statistics and a minor in Mathematics.
In this month of March as the world celebrates women, we celebrate our top female student performers.
Ms. Nakato Zora Joy
Joy is a 23 year old female, she completed studies at Makerere University and will graduate in May, 2021. On her journey to Makerere University, she attended Newfields Nursery and Day-care Centre for nursery education; attended Lohana Academy, Kololo for primary school where she attained 4 aggregates for Primary Leaving Examinations; she then joined Gayaza High School for secondary education attaining 8 in 8 and 11 in 10 for the Uganda Certificate of Education examinations; for A'level she offered PCM (Physics, Chemistry, Mathematics) attaining 15 points for the Uganda Advanced Certificate of Education examinations. Born and raised in Kampala District, Ms. Nakato together with her twin Babirye are the eldest children of Eng. Peter Luyima and the Late Eng. Allen Nansubuga Wamala.
Ms. Ayebare Ruth
Ruth is a 23 year old female who completed studies at Makerere University and will graduate in May, 2021. Prior to joining Makerere, Ruth Ayebare attended Itojo Progressive Primary School where she attained 8 aggregates for her Primary Leaving Examinations; she then attended Bweranyangi Girls School for O'level attaining 24 points in 10 for the Uganda Certificate of Education Examinations; for A'level she went to St. Mary's S.S.S Kitende where she offered PEM/ICT attaining 14points for the Uganda Advanced Certificate of Education examinations. Ruth hails from Ntungamo District and is the youngest of five children (4 girls, 1 boy) born to Mr. Ayebare Tuhumwire Richards a retired head teacher of Kemironko Primary School and Mrs Ayebare Allen who is a housewife and small scale farmer.
Mak's CoNAS and Partners Win 3 year Euros 1,500,000 Research Grant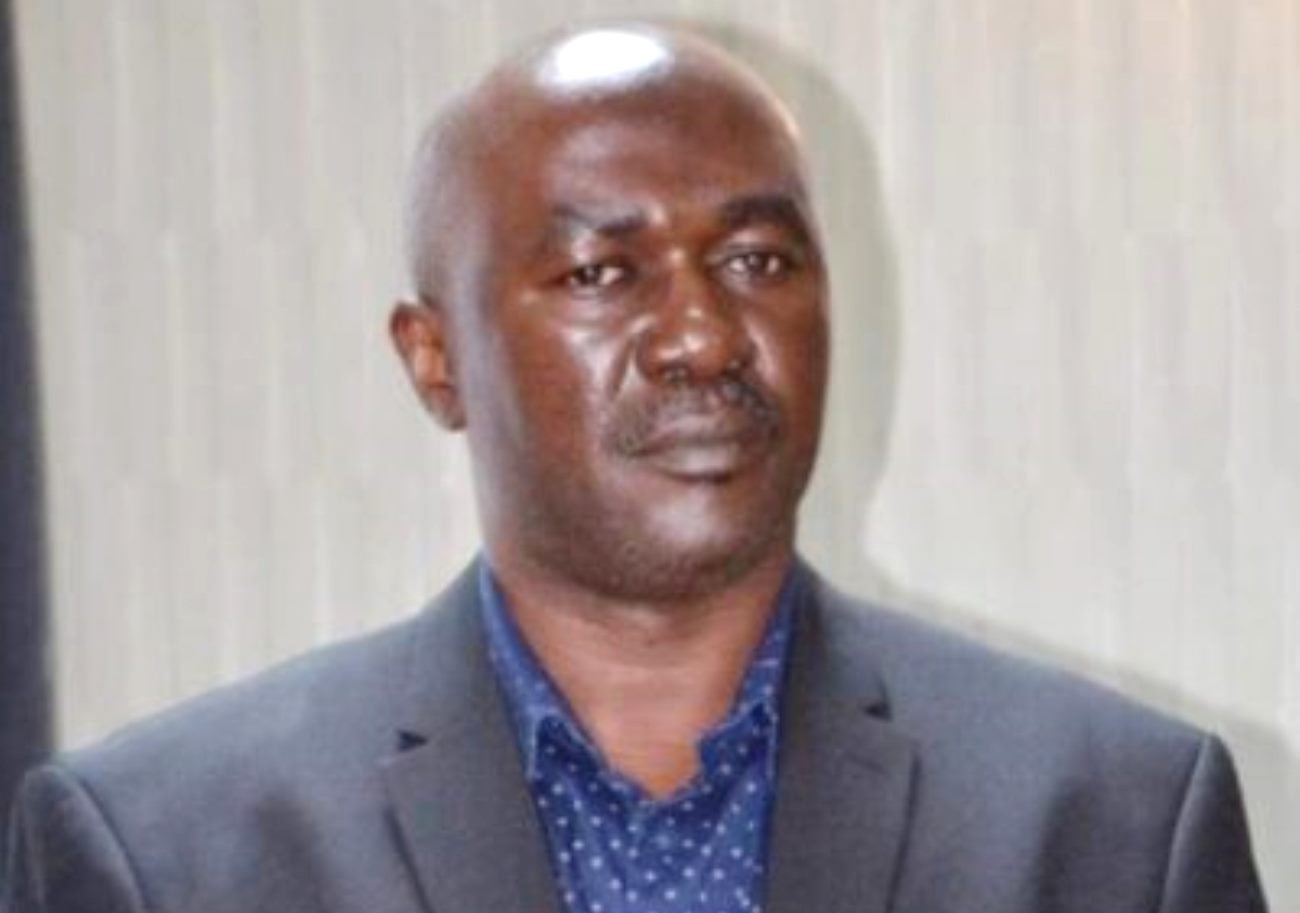 Makerere University represented by the College of Natural Sciences (CoNAS), Department of Zoology, Entomology and Fisheries Sciences (Assoc. Prof. Charles Masembe) together with 6 other universities ​​won a 3 year  Euros 1,500,000  research grant titled "DisPersal of Antibiotic Resistance and antibiotics in Water ecosystems and Influence on liveStock and aquatic wildlife" from the Aquatic Pollutants funding consortium (http://www.jpi-oceans.eu/calls/proposals/aquaticpollutants-joint-transnational-call-2020 ).
The other team members on the project include: National Veterinary Insitute (SVA); Norwegian Institute for Water Research (NIVA); Linköping University (LiU); Estación Biológica de Doñana, – Spain; National Research Institute for Rural Engineering, Water, and Forestry (INRGREF) – Tunisia and Faculty of medicine Ibn Al-Jazzar Sousse (FMS) – Tunisia.
The overall aim of is to provide insight into the dispersal of antibiotics, antibiotic resistant bacteria  and antibiotic resistance genes-ARG downstream of  wastewater treatment plants. By comparing different geographical/climatic regions, wastewater management practices and types of water bodies, they will investigate the potential influence that WWTPs have on occurrence of ARB  and ARG in livestock downstream of the WWTPs.