Godwin Anywar Appointed Review Editor Frontiers In Journal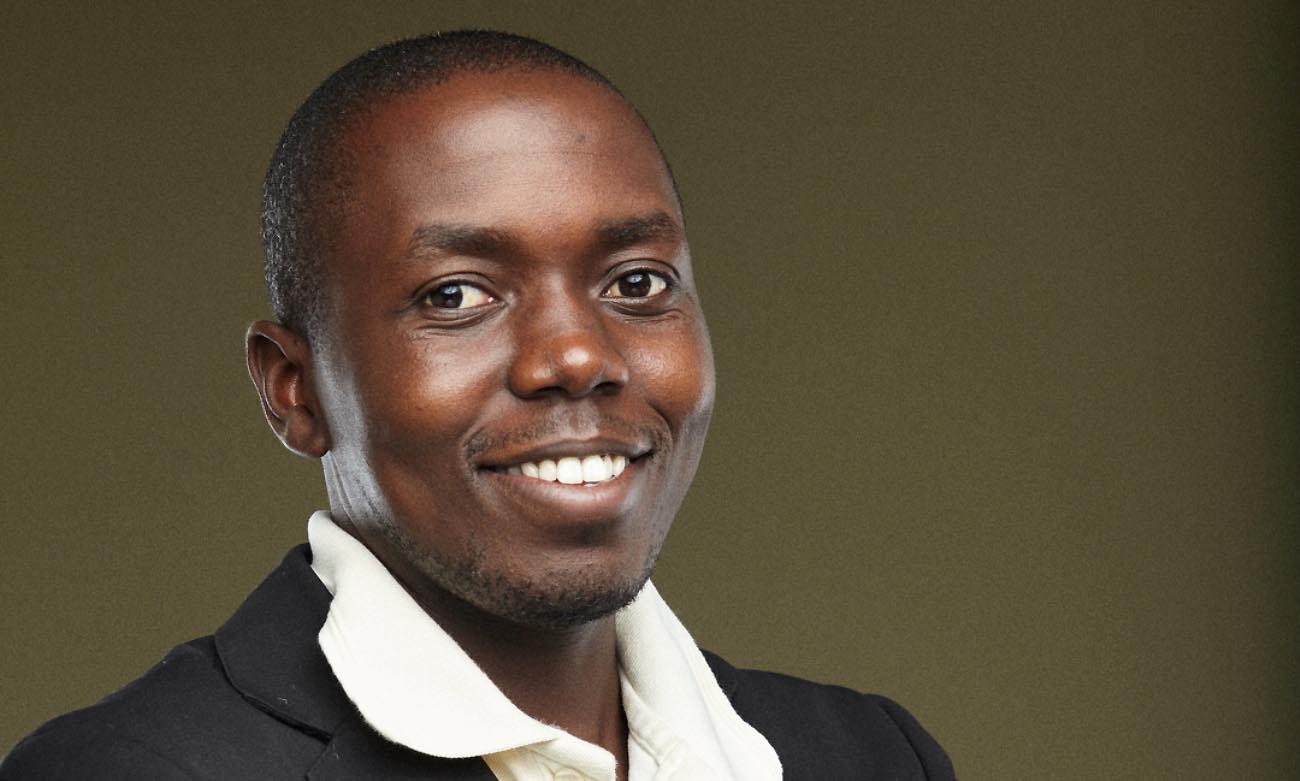 Godwin Anywar (Cohort Six Fellow, Makerere University) was appointed as a Review editor in the Journal Frontiers in Pharmacology-Ethnopharmacology Section.
Source: CARTA Newsletter Issue 38
He is a member of Faculty of the Department of Plant Sciences, Microbiology and Biotechnology, College of Natural Sciences (CoNAS), and is currently pursuing his PhD at the prestigious Fraunhofer Institute for Cell Therapy & Immunology in Leipzig, Germany and Makerere University.
Prolonged use of Traditional Medicines in Malaria Treatment Damages Body Tissues-Study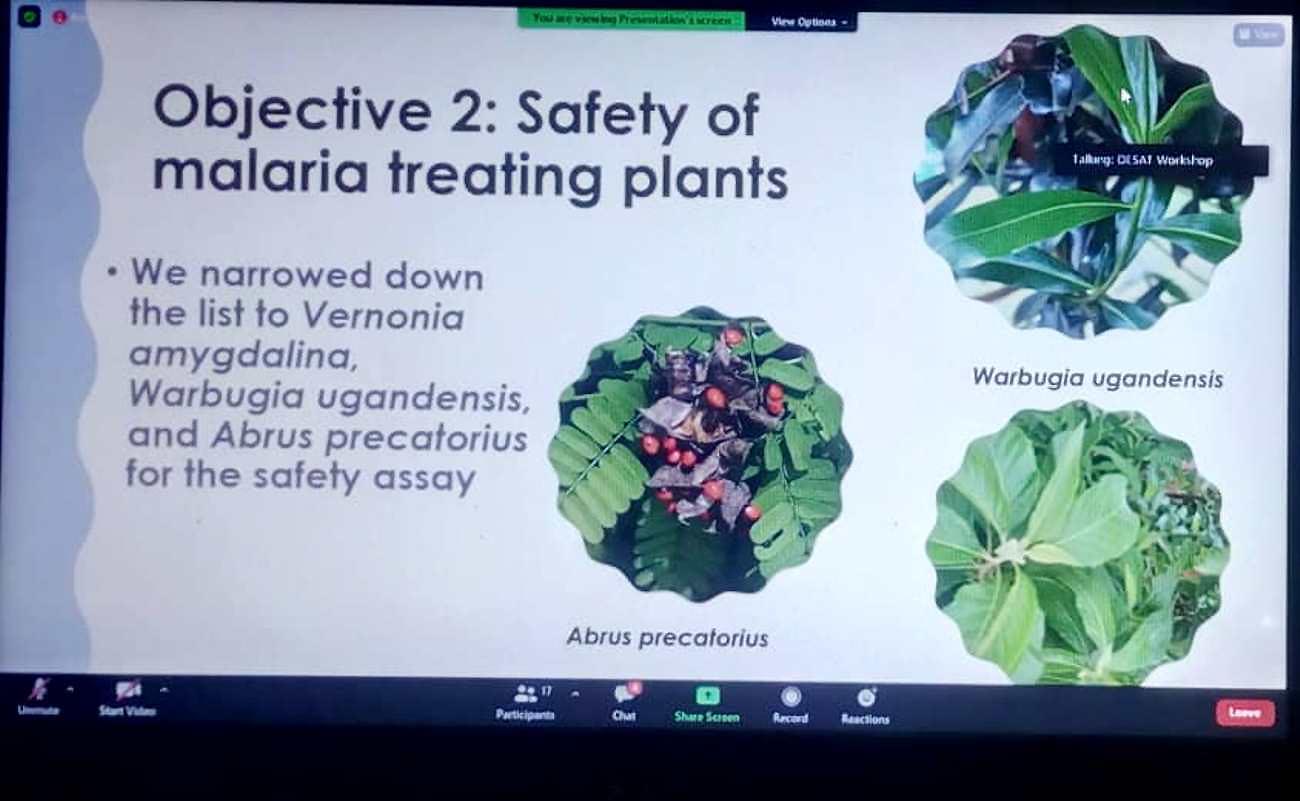 By Jane Anyango
A study funded by the Government of Uganda through the Makerere University Research and Innovations Fund (Mak-RIF) in the College of Agricultural and Environmental Sciences (CAES) has found that prolonged use of herbal medicines affects body organs.
Researchers recommend that traditional medicines should not be used for more than 14 days. The need for regulation and strengthening quality assurance along the value chain to reduce risks associated with the use of herbal medicines has been emphasized.
This was revealed during the virtual research dissemination workshop of the RIF 1/CAES/025 project titled, "Development of   Safe and Efficacious Anti-Malarial drug from Traditional Medicine (DESAT)" on 16th June 2021.
DESAT is an interdisciplinary and multi-institutional research project led by Prof. John Steven Tabuti – an ethnobotanist from Makerere University's Department of Environmental Management  in the College of Agricultural and Environmental Sciences.
Co investigators are Dr. Alice Nabatanzi from the College of Natural Sciences (CoNAS), Cissy Nambejja, Senior Research Officer, Ministry of Health, Natural Chemotherapeutics Research institute, Prof. Paul Waako, Vice Chancellor Busitema University and Micheal R Mutyaba, Manager Traditional and Complementary Medicine, National Drug Authority. Other team members from CoNAS are Stanley Ofwono (Laboratory Technician), Diana Sitenda (Student) and Olivia Maganyi (Para taxonomist).
Presenting the project results, the Principal Investigator Prof. John Steven Tabuti said the project undertook research in Tororo district and gathered data to determine the commonly used plant material for the treatment of malaria and the safety profiles of selected species.
"We found through this study that the three species that we investigated were reasonably safe to use in a period of 14 days. Beyond 14 days, we have observed some negative impacts on the organs of the animals.
One of the effects was on the kidney, another, was a clot in the stomach, and there was also some ulcers in the stomach, and death of some cells in the liver. This suggests that these traditional herbs are not safe. Some of the results have not yet come back, which should tell us if we should be very conscious.
Scholarship Opportunity: African Water Resources Mobility Network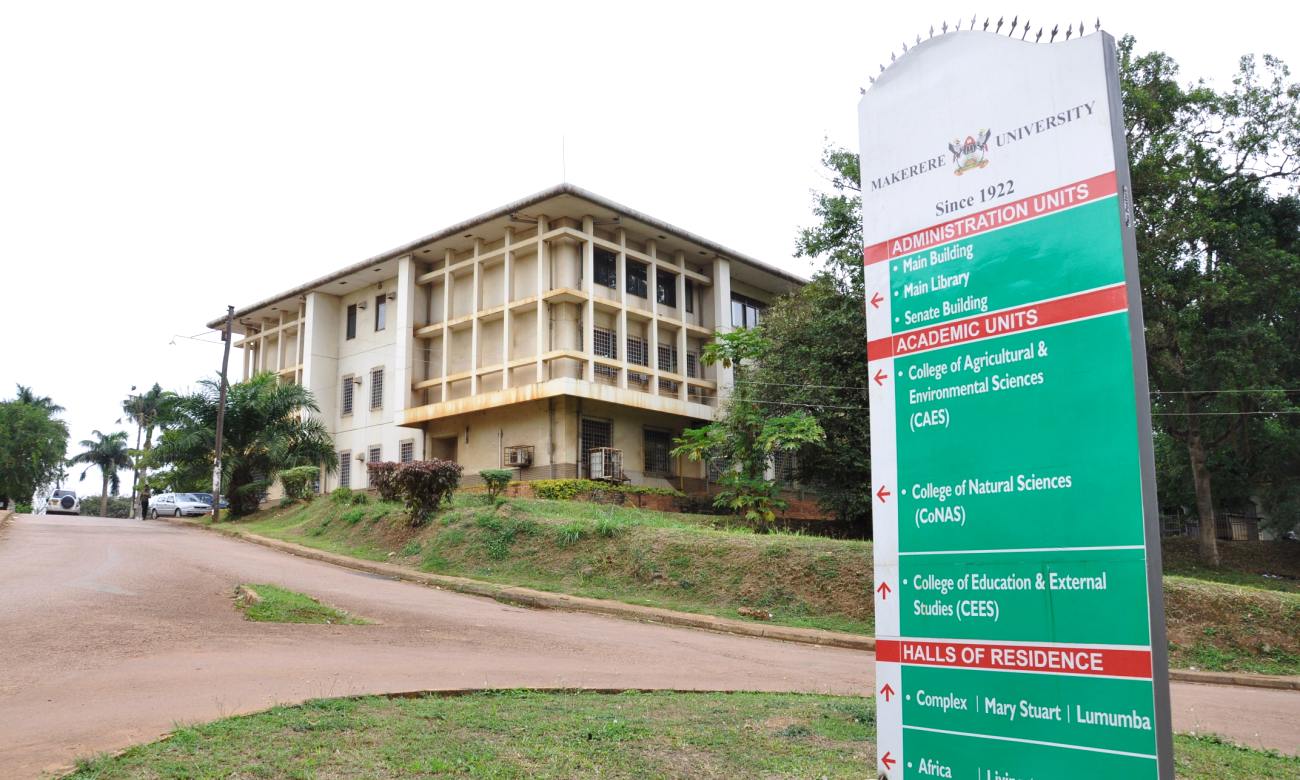 African Water Resources Mobility Network (AWaRMN) partnership is a consortium of African Universities under the EU/African Union Academic Mobility Scheme. AWaRMN invites applications from suitably qualified and outstanding candidates for Postgraduate full-time study in academic mobility scholarship programmes under the AWaRMN partnership:

The available programmes include:
1. Rhodes University, South Africa (RU)
• M.Sc. Water Resource Science
• M.Sc. Hydrology
2. Federal University of Technology, Minna, Nigeria (FUTMINNA)
• MTech Applied Hydrobiology
• MTech Hydrogeology
3. Makerere University, Uganda (MU)
• M.Sc. Chemistry
4. University of Kinshasa, Congo (UNIKIN)
• M.Sc. Water Resources
5. National Higher School for Hydraulics (Ecole Nationale Supéprieure d'Hydraulique) (ENSH)
• M.Sc. Hydraulics
Click https://bit.ly/3fIf5UX for more details about eligibility, study programmes and scholarship.
Call For Abstracts: 1st International Conference on Reimagining the Natural Products Industry in Africa RNPIA – 2021
Future Africa, University of Pretoria, in collaboration with Makerere University, will hold the 1st International Conference on Reimagining the Natural Products Industry in Africa on 5th – 7th July, 2021 both physically and virtually. If you would like to present at the conference, you must submit an abstract as directed below. Simply register on the conference website to join us.
The conference theme is Advancing Africa's Natural Products Industry through Transdisciplinarity and Sustainable Innovations. This technical meeting will offer scholars, practitioners in industry, non-governmental organizations, and policymakers an excellent opportunity to meet and discuss the current trends and future of the Natural Products Industry in Africa.
Abstracts should be directly relevant to one of the following sub-themes:
Drug discovery and Drug Design
Natural Products Chemistry
Cosmeceuticals, Nutraceuticals and Pharmaceuticals
Ethnoveterinary Medicine (Applications and Practices)
Intellectual Property and Permits
Pharmaceutical Market in Africa
Gender and Conservation
Climate Change
Policy and Governance
Interested presenters should submit an abstract of at least 300 words but not exceeding 500 words, in English*, by 25th June, 2021, via the conference website https://rnpia-conference.ug/call-abstract. Each abstract may only be submitted once and under one theme.
Abstracts can be accepted as either poster or oral (i.e. PowerPoint) presentations. Presenters invited to give oral presentations will be required to submit a full paper**, in order to maintain their position in the program.
Abstract Timeline
6th May 2021 Call for Abstracts Open
25th June 2021 Deadline for Submission of Abstracts
For any enquiries contact the email: info[at]rnpia-conference.ug