Four Innovators Win 2020 Social Innovation in Health Awards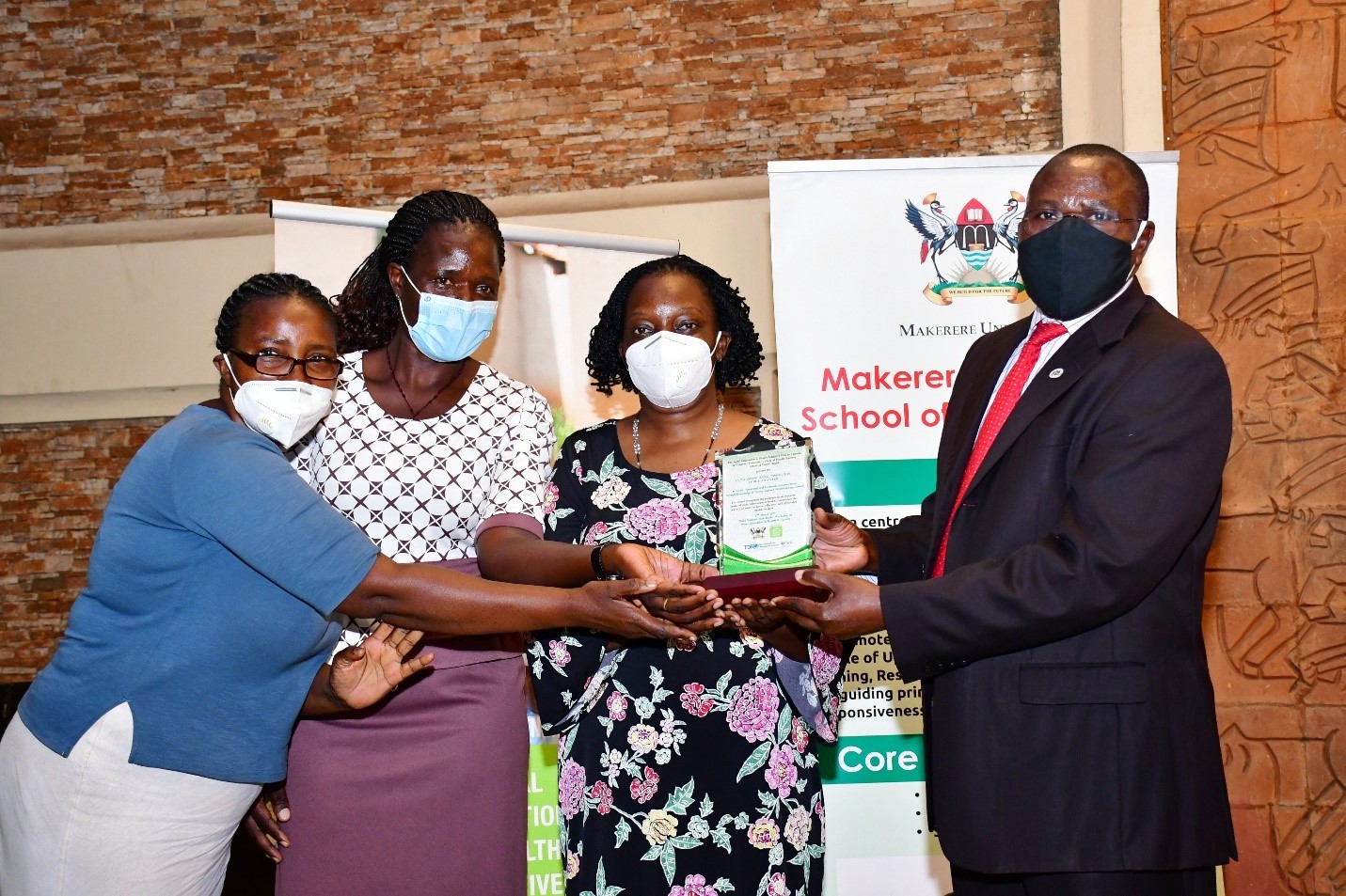 Four innovations identified by external reviewers as the best, received awards from the Makerere University School of Public Health Social Innovation in Health Initiative –SIHI Uganda project.
This was during the 3rd national stakeholders workshop held on March 17, 2021 at Golf Course Hotel, Kampala to reward and recognize the best community-based health solutions in Uganda.
The workshop aimed at strengthening collaboration with stakeholders in advancement of social innovation in health. It also gave an opportunity for the innovators to showcase their social innovations that have enabled the delivery of more inclusive, effective and affordable health services to Ugandans. The even brought together officials from Ministry of Science, Technology and Innovation, Ministry of Health, Makerere University and members of the public.
The winners of the 2020 social innovations for solutions that improved access and quality of health care were; Ishaka Health Plan Project (Community based health insurance scheme) that facilitates access to quality and affordable healthcare services to communities in Bushenyi district, My Pregnancy Handbook project, a user-friendly portable short handbook prepared to deliver authentic health information concerning pregnancy to pregnant mothers, midwives, and the general population, SEEK-GSP project, a project aimed at narrowing the treatment gap for depression among people living with HIV using group support psychotherapy delivered by community health workers and the Community Health Insurance, an initiative by the Uganda Protestant Medical Bureau.
Also awarded were students from the School of Public Health for their innovations. They are; Mr. Filimin Niyongabo who showcased the Student's HIV/AIDs Awareness campaign (SHIVA), and Mathias Amperiize spearheading Youth-led cancer and diabetes awareness campaign (YCADAC).
Speaking at the ceremony, Dr. Rhoda Wanyenze, Professor, and Dean MakSPH hailed the innovators for creativity. She said she was very passionate about social innovations in health and hopped that the Uganda hub of SIHI global can be grown further to enable communities to come with their solutions.
"I also look for the opportunity where we can transform the way we teach. We need to transform the way we teach to enable students to be problem solvers. Are we teaching people to solve problems? Are we teaching them to only see problems or to solve problems? We need to actually empower our students to be able to feel that they have the capacity to innovate and solve problems," Professor Rhoda Wanyenze.
Professor Damalie Nakanjako, the Principal College of Health Sciences represented the Vice-Chancellor Professor Barnabas Nawangwe. She hailed the Uganda hub of SIHI global led by Dr. Phyllis Awor for the good network of identifying and supporting nurture innovations.
"As Makerere University, we want to appreciate Government of Uganda for the big trust that you have put in research and innovation. I think this is an area where we have received support through the Research and Innovations Fund. It has made a difference to impact society. It is our mandate to translate research into policy to benefit the citizens of Uganda. This is very key towards our attainment of Sustainable Development Goals. With support from government, Makerere University has renewed her mandate on intellectual property and working with industry to promote innovators. Our Intellectual Property Office is ready to invest and support innovators to develop further," said Professor Nakanjako.
Dr. Olaro Charles, Director Clinical Services at Ministry of Health said the ministry looks forward to more partnerships and that they we are ready to support such innovations that help improve the quality of health of Ugandans.
Dr. Maxwell Otim Onapa, the Director of Science, Research and Innovation at Ministry of Science, Technology and Innovation said his Ministry certainly is very positioned to work with SIHI Uganda hub because ideally, these social innovations in health bring a whole different perspective hence a need to integrate such innovations.
"Sometimes we focus too much on issues related to the business you look at the big picture and yet there very low hanging fruits that require low input but with immense impact. I believe this is one of them," said Dr. Maxwell Otim.
He adds that his ministry is already working with Ministry of Health to establish an innovation cluster program, particularly in health. He advances that the Health Information Innovation and Research program under the health ministry is a very strategic one that can enable to support these initiatives.
"We also pick interest in areas where there is a lot of intellectual input. And we shall support in the area of intellectual property," Dr. Otim.
During the workshop, the SIHI Uganda Hub Director, Dr. Phyllis Awor briefed the participants on SIHI and SIHI Uganda hub activities. She emphasized the need for supporting social innovations to ensure equitable and affordable health services. Since its establishment in 2017, more than 12 innovations have been recognized.
Dr. Awor further noted that the identified innovations could be translated into policy and scaled to improve the well-being of Ugandans.
SIHI Uganda is part of a global collaboration of partners passionate about advancing community-based health solutions. The SIHI network is supported by TDR, the special programme for research and training in tropical disease, co-sponsored by UNDP, UNICEF, the World Bank and WHO. TDR receives core funding from SIDA, the Swedish International Development Agency, used to support SIHI.
Article originally Published on MakSPH website
Psychological Services for Community Members While Home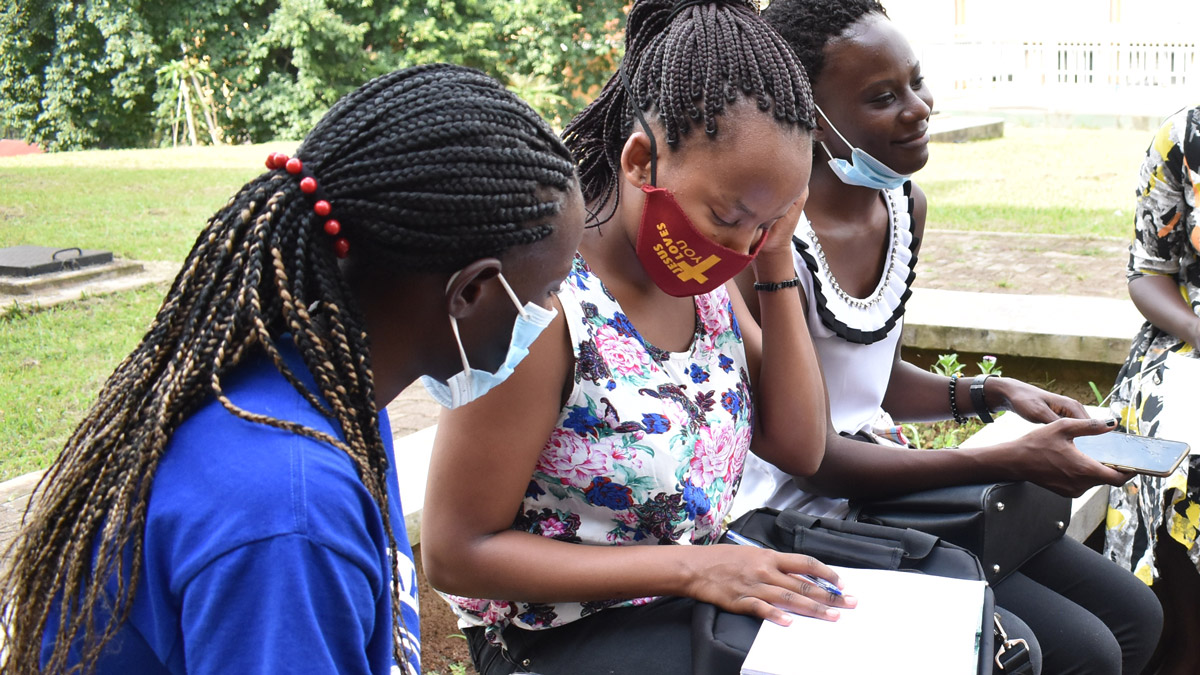 COVID-19 is a terrible disease that has brought about so many psychological challenges within the population but with many more effects to the students and the entire community. Already as students were departing yesterday they made remarks like "shall we ever finish?" "Let us go and get married" etc. They put on faces of sadness, anxiety, and many other forms of negative emotions. At their homes parents too some are having other challenges and anxieties that we need to help them deal with.

The Counselling and Guidance Centre is going to intensify its online presence as an avenue to reach out to the community. We shall do the following:
With support from the College of Computing and Information Sciences (CoCIS) staff we developed an App UniCare which people can download and reach a counsellor of their choice via e-mail, telephone, chat etc at any time at their convenience.
We intend to have a zoom session every fortnight addressing a topic of interest basing on the prevailing need.
Yesterday we held a meeting with student leaders who promised to work with us to deliver any content we develop to students via students' WhatsApp groups.
We lost a student (Byengyera Natasha) from the School of Law to suicide on Sunday and she will be buried tomorrow.

We want to do our best to provide all support possible using the avenues above to support members of the community and we call upon you to reach out to as many students as possible with this information. Thank you very much.

We build for the future.
Henry Nsubuga
Manager, Counselling and Guidance Centre,
Plot 106, Mary Stuart Road (Opposite Mary Stuart Hall),
Makerere University
Email: hnsubuga[at]cgc.mak.ac.ug
Tel: +256-772-558022
Click here for more information about the Counselling and Guidance Centre
MakSPH Annual Report 2020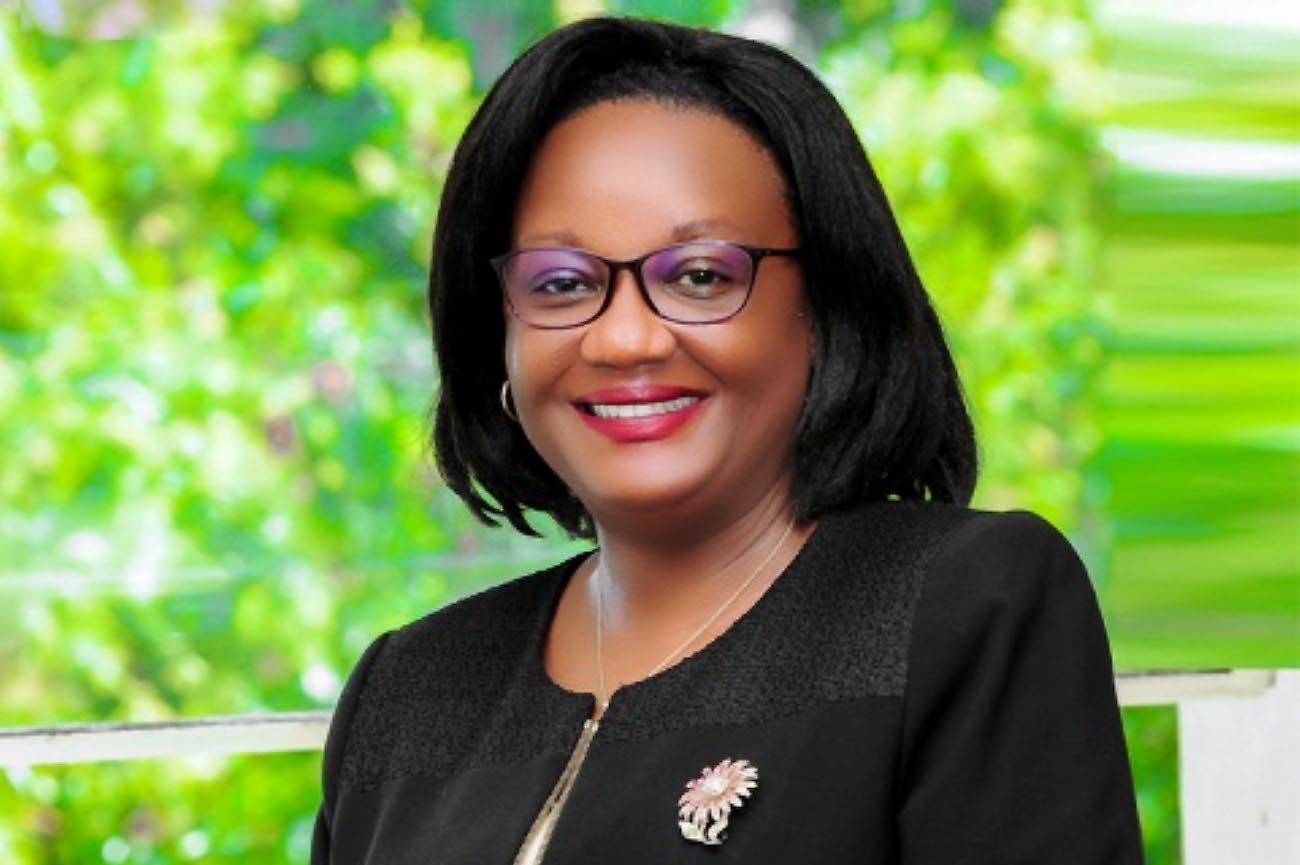 Dear Reader,
I am pleased to introduce our 2020 Annual Report, which illustrates the Makerere University School of Public Health, (MakSPH)'s shared commitment to advancing excellence in public health education, research, and innovation in Uganda and beyond.
In the face of the COVID-19 pandemic, the School of Public Health teams working together with the Ministry of Health and other partners moved fast towards enhancing the knowledge and awareness of our communities and other public health interventions to combat the spread of COVID-19 and mitigate a public health crisis that has thrown the world into disarray. We quickly adapted to the new normal, moving to working in a virtual environment and using blended approaches, to deliver our teaching, learning and research activities.
The pandemic has been a great challenge and slowed down several activities. However, this challenge has also propelled us towards fast-tracking some of our planned advancements including virtual
learning and partnerships, and has accelerated our public health innovations in a bid to contribute solutions to the current and future public health challenges.
Research
Our research has focused on current issues to support evidence-based decision making, and mitigate the impact of the pandemic on essential health and other services, especially in vulnerable groups such as adolescents and children, refugees, among others.
Construction
In 2020, we embarked on construction of our new home that we hope will reduce the space constraints for our staff and students. I am happy to report that the construction is now under way at Makerere University Main Campus. We are sincerely grateful to our partners, sponsors and staff for the efforts towards this great move.
Community Engagement
Our teams have maintained a very active community engagement focus and working with various stakeholders to share research findings and support processes for knowledge translation. We have also maintained a high level of scientific research outputs including over 250 peer reviewed publications in 2020. I cannot thank our researchers enough for this great effort.
Grants
The number of partnerships, grants and volume of work at the School has grown within Uganda and the African region. We are very grateful to our funders; partners and stakeholders for this continued growth.
I acknowledge the extraordinary efforts made by all our staff, students and alumni. We look forward to another productive year and decade of better service to our communities.
Have a nice read.
Dr. Rhoda Wanyenze,
Professor & Dean, School of Public Health, Makerere University
Please Downloads for the full report.
Free MoH-Accredited Continuing Professional Development Online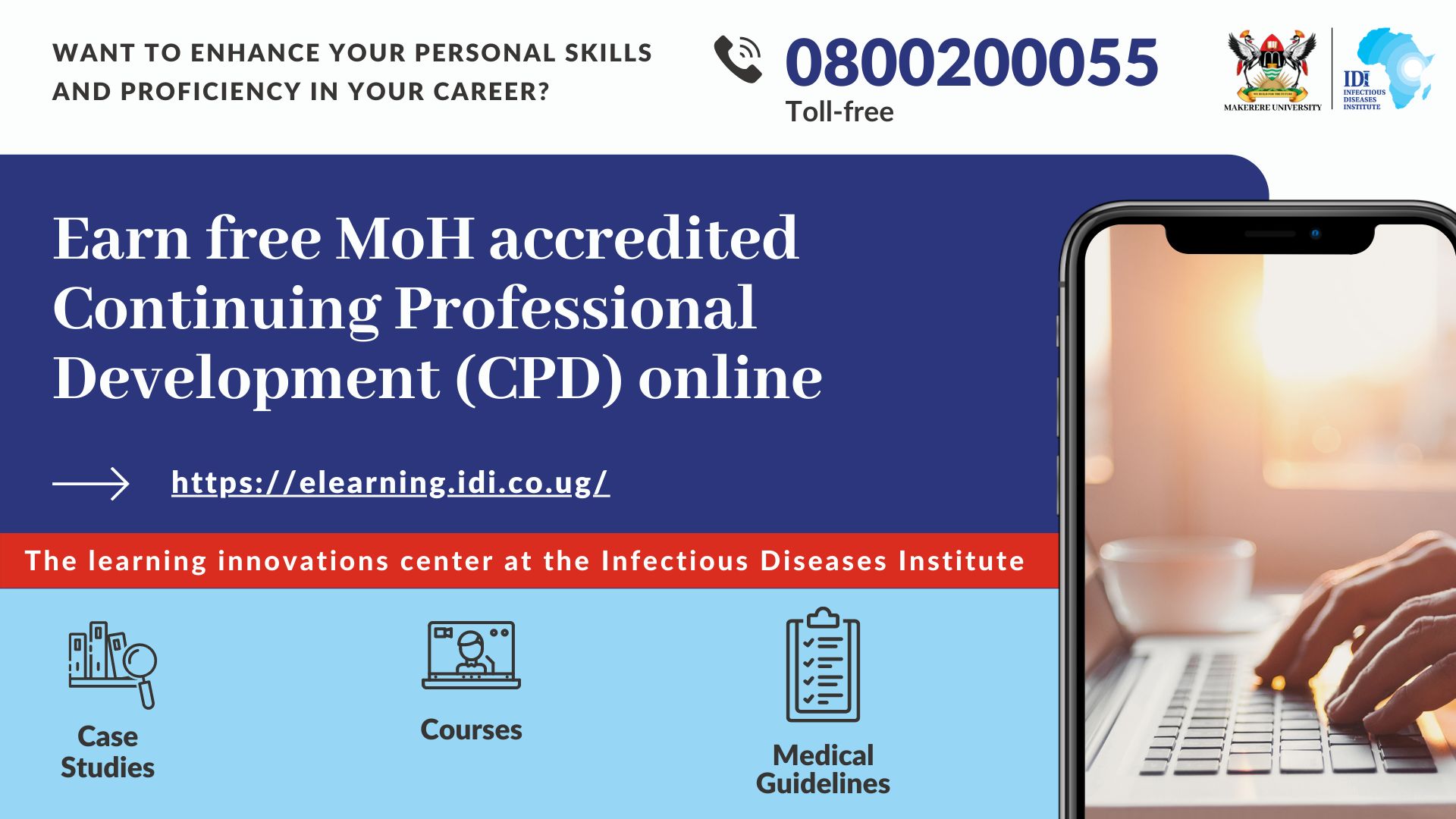 Implemented and managed by the Infectious Diseases Institute (IDI) Learning Innovations Centre, Virtual Learning Environment (VLE) aims at building the technical capacity of healthcare workers in Uganda and throughout sub-Saharan Africa. The Virtual Learning Environment targets healthcare workers and other stakeholders whose work focuses on treatment, management and prevention of HIV/AIDS and other infectious diseases.
Continuing Professional Development (CPD) enables learning to become conscious and proactive, rather than passive and reactive. IDI in collaboration with the Ministry of Health (MoH) offers a host of free online resources to Health workers and anyone else eager to enhance their skills, proficiency or simply to learn something new.