21 Students Graduate with First Class from CEDAT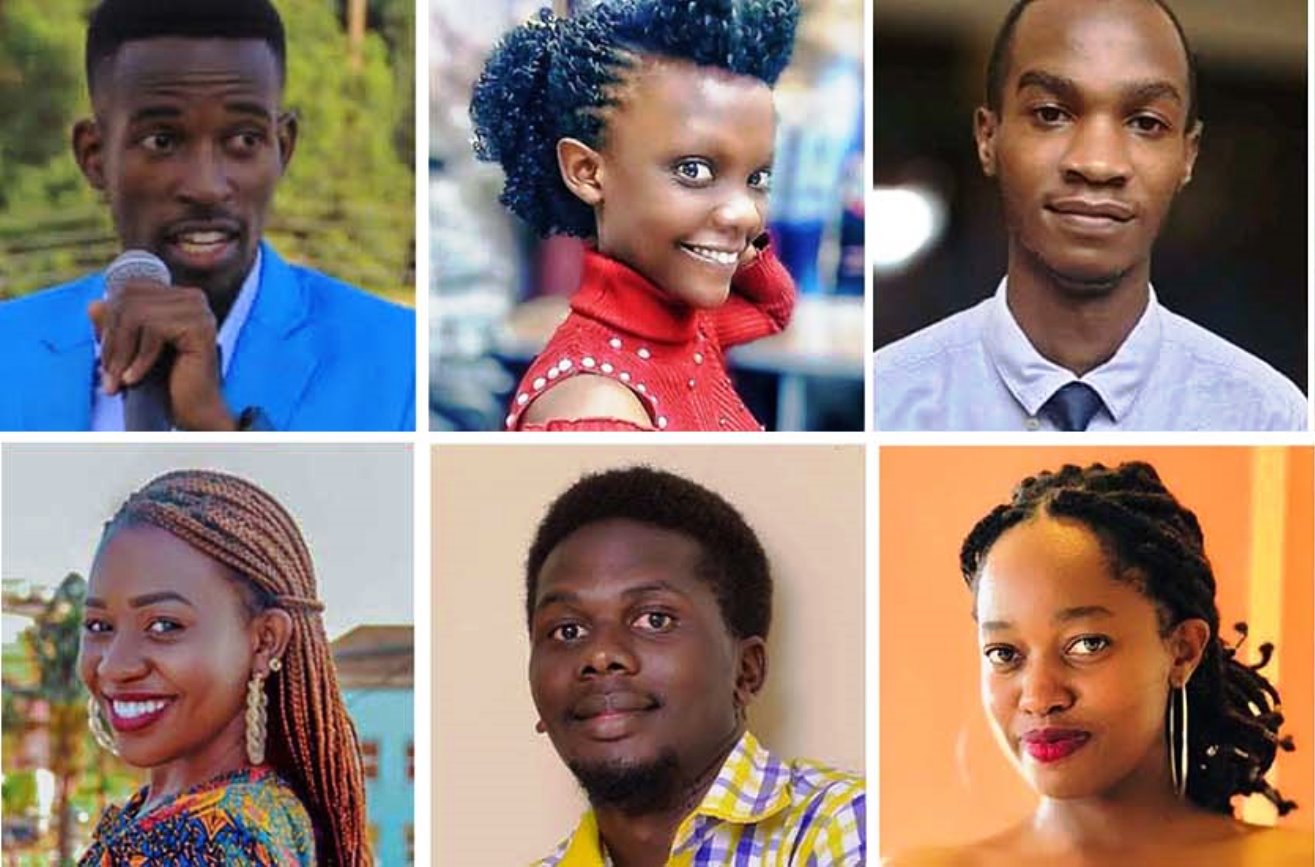 The College of Engineering, Design, Art and Technology will this year graduate over 500 students with 21 students graduating with First Class Honors degrees in various fields. This year's graduation ceremony will be held starting May 17 to May 21, 2021.
Some of the best students shared with us their motivation to succeed at the university.
Coutinho. K. Gloria
I am a proud artist and an emerging fashion designer. My three-year journey at the Margaret Trowell School of Industrial and Fine Arts (MTSIFA) can best be described as an extreme sport indeed! However, despite it being significantly challenging, I feel a great sense of fulfilment because Art is my calling and therefore, I wouldn't trade my experience for anything. My success is inspired by an inbuilt drive for perfection and excellence. In addition, I applaud Makerere University for giving creatives the freedom of expression as well as a conducive environment to blossom and impact positively on society. Last but not least, to mom and dad, for the moral and financial support in a world where the idea of a career in art is often received with a lot of skepticism, gratitude is a must!
Karungi Prunella. N
I am a goal-oriented person. I came to campus with a goal of getting a First-Class degree and nothing less. That meant I had prepared my brain for the task ahead and was determined to work as hard as I possibly could to attain it right from the first year. People make the mistake of playing around in first year and yet it's the stage when things are a bit easier and is a great opportunity to maximise your chance to excel since it contributes to the final score at the end of the course, rather than wait for things to get harder and accumulate.
I believe the company one keeps affects the manner in which they conduct themselves. I for one identified people who shared in the same goal with me and made them very close friends of mine and were actually part of my discussion groups: Owino Shelah, Owot Derrick, Kagimu Solomon were among them. We motivated and challenged each other to push to our best at all times even when it got tiring and that's what kept us going, which is why we were all able to attain first class degrees.
I really wanted to make my parents proud. I have been blessed with both parents who have provided everything I have ever needed. I never had any trouble at school. I never lacked anything and I knew that all they wanted was for me to emerge as one of the best. I wanted to make them proud in that aspect as a way of my gratitude towards their tireless commitment towards taking care of me and my every need.
Bayiga Sharon Natukunda
I loved art and I had the talent for it. I believe I picked this from my mother who was a gown fashion designer. I look up to my mother and other ladies in the world that have succeeded in using art to express and reveal themselves. This motivated me to take it on and push this talent to another level.
This talent was driven by passion. I was doing what I love most ' art'. That forced me to work hard, be persistent and the desire to achieve my academic excellence in art. It has been said by many students that its impossible to get a first-class degree in BIFA, it is this myth that I wanted to demystify. I am glad I did.
Martin Senkubuge
Am Martin Senkubuge aka SMQ, during my first week at campus I met with my Primary and High school (Ntare School) friend Davis Tushabomwe, who was doing Petroleum Geoscience and Production. We had a three-hour conversation and he shared with me basic principles of managing campus life and academic excellence.
Out of this long and impactful conversation, I came up with my three principles
1. Living a life without regrets, this controlled my decision making all the time, amidst campus life temptations
2. Never be a beggar. This always encouraged me to work on everything myself incase no one was there to help
3. Act like a fool and be a good listener. This helped me so much in my course since I knew I was an exceptional piece of talent. I had to ensure that I listen to whatever my lecturers and professors passed on to me, whether it made sense at that moment or not, I always believed it would later. This is where most students always think they are too smart than their lecturers and professors. This principle guided me so much and helped me stay Humble
I surely had a number of challenges throughout my years at campus however they never affected me so much since I was passionate about what I was doing.
I had to always raise some money out of small projects to ensure that I submit daily courseworks in time, my friends always complained about my red eyes since most of them didn't know about my sleepless nights and busy schedules during day.
I had heard from many Alumni, that BIFA wasn't easy but being a born again Christian always reminded me that Greater is He in us than the one in the world.
And I knew that through prayer, hard work and respect for my principles, I would definitely make it and I did
I am glad that my uneducated parents have a first-Class degree son in the whole clan. Let this motivate you reading this, everything is possible, simply create the right mindset and be positive all the time.
Special Thanks to the MTSIFA fraternity, all my supervisors, my parents, secondary parents and helpers, my art clients all over the world, my classmates, my siblings and everyone else.
Looking forward to pursuing further studies.
MTSIFA gets into partnership with the University of Bergen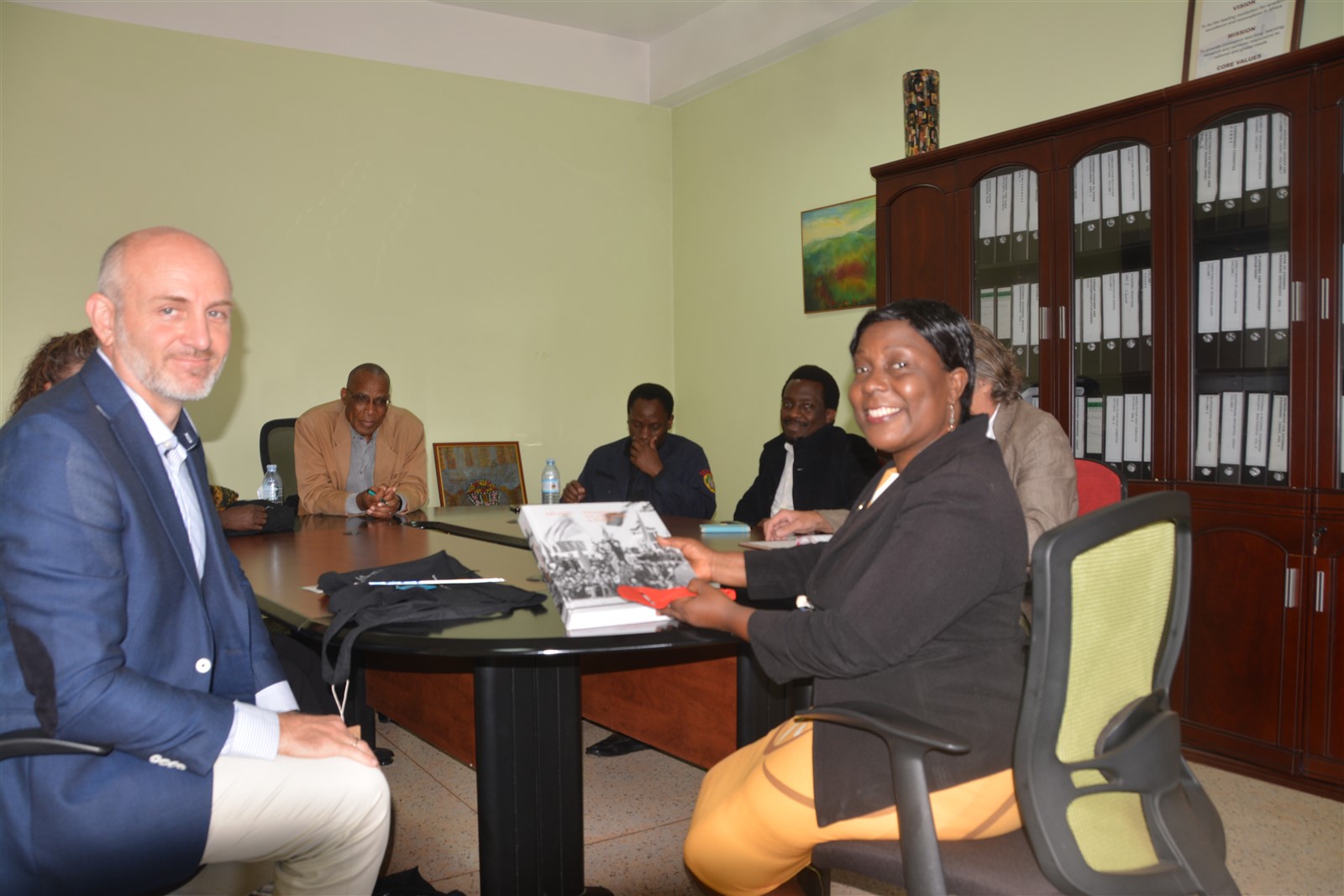 The Margaret Trowel School of Industrial and Art (MTSIFA) in the College of Engineering, Design, Art and Technology (CEDAT) Makerere University has entered into a partnership with the University of Bergen (UIB), Faculty of Art, Music and Design to work towards internalizing and nurturing local indigenous knowledge.
The project will contribute to a multidisciplinary internationalization of higher education between global south and north with art, design, music, involving the two universities and independent enterprises linked to these disciplines.
Teams from the two Universities met at the College of Engineering to further discuss the implementation details and paid a courtesy call on the Deputy Principal, Dr. Venny Nakazibwe.
Janet Goldner Fulbright Specialist Catalogue Department of Fine Art CEDAT Makerere University August 2022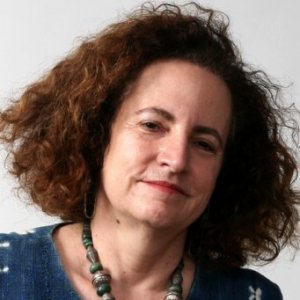 Janet Goldner
It was a pleasure to spend six weeks teaching in the Fine Art Department of Makerere University as a Fulbright Specialist. I want to thank Dr. Lilian Mary Nabulime and Mr. Edward Balaba for their vision for the project that brought me here, their faith in me, and their guidance during this successful program. I also enjoyed meeting and working with Ms. Fedelis Nabukenya, Assoc. Professor George Kyeyune, and Assoc. Professor Rose Kirumira.
Dr. Nabulime's and Mr. Balaba's idea to focus on found and local materials as art materials is an excellent and timely one. As artists, this focus trains us to be sensitive to our daily surroundings. It guides us to look carefully at the beauty and utility of the "trash" that others discard. It becomes our job as artists to reclaim and repurpose it. The use of found materials as art materials is also important since more traditional art materials are expensive for any art student or artist for that matter. Finding these "gifts from the street" requires highly honed creative skills of observation and transformation. And the use of found materials has an important role in raising awareness about climate change. Use of found and local materials lends itself to examining social issues.
Collaboration for Active Mobility in Africa (CAMA)- Project Newsletter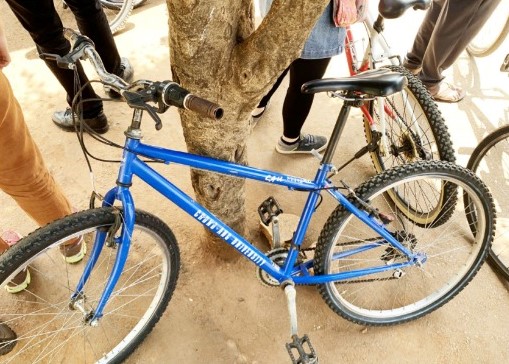 The project that started in June 2021 to run until May 2025 is a consortium between five (5) universities namely Karlsruhe University of Applied Sciences (Karlsruhe, Germany), University of Kassel (Kassel, Germany), Makerere University (Kampala, Uganda), University of Nairobi (Nairobi, Kenya), Mekelle University (Mekelle, Ethiopia).
Walking and cycling provide personal benefits that include good local accessibility as well as low costs. Walking also offers social benefits since is free of emission, it is efficient and space-saving. The health benefits can be realised through its effect on reduced effect of rising non communicable diseases which benefits are essential for sustainable mobility.
Walking and cycling as forms of active mobility have frequently been overlooked in research and planning in Sub- Saharan Africa, and it is only in recent years that national and local governments as well as international agencies, have focused more attention on this topic and provided infrastructure.