In Kony's Shadows: Faith Atai Emerges School of Public Health's Best Student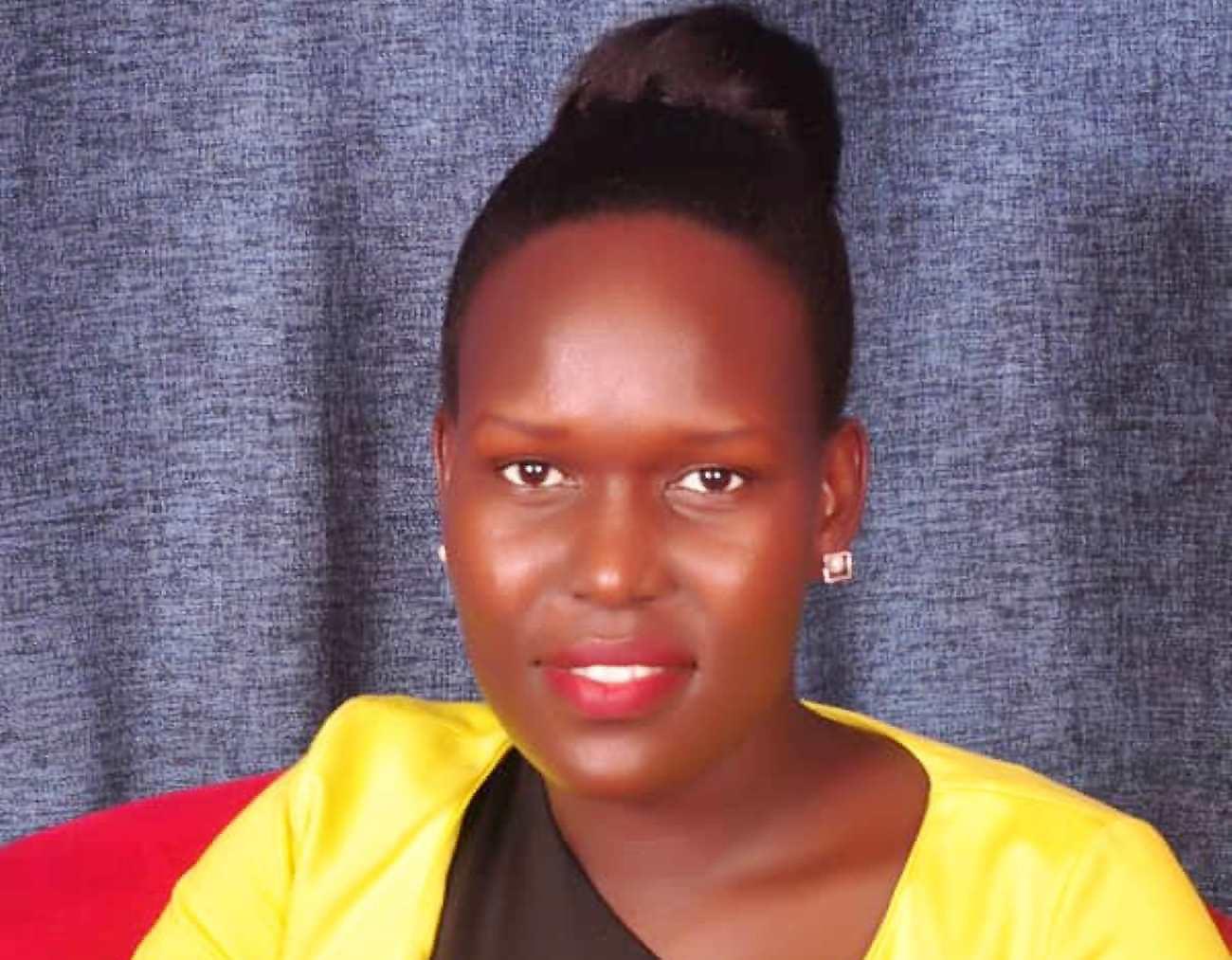 By Davidson Ndyabahika & Brenda Namata
Despite her troubling background, Ms. Faith Atai, 33, has emerged as the overall best student for Makerere University School of Public Health's Bachelors of Environmental Health Science.
Ms. Atai, will, during Makerere University's 71st graduation ceremony this year walk away with a First-Class Honors with a CGPA of 4.46. She becomes MakSPH best student, according to Ms. Gladys Khamili, the School of Public Health's Registrar. This also makes her qualify for a Vice Chancellor's list, of the best students in the University.
Born to Naume Ariimi and Ebwaat Jonathan, a firstborn and the only child from a father, she lost before birth.
Her mother, Ariimi, an enrolled nurse at Asamuk HCIII, in the Amuria district struggled to raise her single-handedly since her birth in November 1988.
"My mother being a single parent needed to fully work to provide for the family, I had to grow up with my grandmother Atai Faith Odongo, in Telamot village, Omugenya parish, Gweri Sub County in Soroti District," she recounts.
Growing up in a rural setting, Atai engaged in several home chores but that did not disrupt her focus in School. She went to Jameler Primary School for her early education, until she sat her Primary Leaving Examination in 2001, at the age of 13. It was here that she became a Health Prefect.
"I would wake up as early as 4:00 AM to do home chores (wash utensils, sweep the compound and leave beans set on fire) and be at school 6:00 AM," Atai recalls.
She would later, in 2002, join Ngora High School in Kumi district for Secondary education, some 50kilometers from her home district.
In 2003, the LRA rebels entered Teso, in eastern Uganda, Atai was in Senior three, and learning processes in all schools in the region were suspended for over a month. During this period, Atai recalls she stayed with her grandmother but under tense moments.
"Our movements were restricted. You would hear the open fire in the neighborhood and that whole time we were confined at home; you would pray to be alive the next day. I remember hiding under the bed always. Amidst fire exchanges, I was still optimistic about School," she says.
Upon returning to School, Atai concentrated and completed O' Level, scoring 23 aggregates in 2005. With this performance, her dream of becoming a lawyer was in sight. However, in 2006 when she joined Nabumali High School for her Advanced Level of education she was inspired to offer Science subjects. Here, she took Biology, Chemistry, Geography, and Agriculture but she says School fees was a major hurdle that kept her in and out of school.
"The environment was not friendly after I switched from my former school. I faced a lot of challenges in accessing school fees. This affected me both emotionally and academically. Catching up with the rest of the students. Sometimes I would take two weeks at home as my mother looked for fees and I would only return to school whenever money would be available," Atai recounts.
Adding that; "My A level results were very disappointing. I got 5points in BCG/A. I was taken up by sports also. I thought of repeating the class. However, one of my maternal uncles who happened to have done Environmental Health Science for a career advised me to enroll at Mbale School of Hygiene for the same course."
She enrolled for a certificate course in Environmental Health Science at Mbale School of Hygiene in 2008 and completed it in 2010.
Her desire and passion to challenge her background inspired her to enroll for a diploma. But her mother's health had begun to deteriorate and this forced her to look for work.
At the time, Soroti Municipal Council had advertised for a health assistant job, which she applied for and got in 2013. But she wasn't contented with a certificate alone.
"Conditions at work were not favorable. I asked if I could get a study leave as I continue to work. I had applied for a Diploma Course at Mbale School of Hygiene but I could not join because I was denied permission. But my immediate supervisor stepped in for me and would fill the gap when I enrolled the next year," she says.
Despite the divided attention, Atai managed to enroll for her Diploma in 2014-2016 where she left a mark, as the best student.
Joining the School of Public Health at Makerere University
As she pursued her diploma program, Abel Walekhwa, then a student pursuing a Bachelor's degree in Environmental Health Science at Makerere School of Public Health visited Mbale School of Hygiene where he extended a career talk to the students. It is here that Ms. Atai inspired, felt she was closer to fulfilling her dream.
"I got his contact and further engaged him. He told me that I would still join Makerere University after my Diploma. I goaled towards applying for the same program at MakSPH in 2017. Luckily, I was admitted on government sponsorship Diploma Entry," says Atai.
According to Faith, having a social life does not deter a student from being an academic genius. In addition to reading books, Atai loved leadership and student politics as well as the church. She was a General Secretary to MUEHSA, an association that unites undergraduate students at the School of Public Health, Makerere University. She spearheaded discussion groups and indulged in all school projects. This was in addition to reading and holding discussions and consulting her lecturers.
Asked about what she felt when she was told she was the best student, Atai said it was an honorable thing to find she had topped the class.
"When I received a phone call about this, I cried with tears of joy, prayed, and thanked God for the journey this far. My mother was equally overwhelmed with joy," Atai says.
COVID-19 and Studies
Since March 2020, schools and education institutions in Uganda were closed because of the COVID-19 pandemic. At the time of closure, Atai and her colleagues were anticipating completing their course on time.
One would have equally thought that this abrupt closure would affect her performance in the final semester examinations. "I didn't abandon the need to keep in the books as I read, researched in hope of resumption soon," she says.
The lockdown set in when she had conceived and her expected date of delivery was 15th October 2020, a time School was to resume for final students.
"It was hard for me as I had to do zoom lectures that were ineffective, approached exams and yet a first-time mother with a newly born baby. I had thoughts of a dead year however resolved to carry my 1week and 3days old baby to Kampala to finish my studies," she recalls.
A first-class honors & What It takes
Faith says a first-class degree is attainable if, as a student, one knows what they want. She adds that it takes being committed, time management, and the right attitude.
"Good grades are attainable. As a student, there are a few values that you should work on; self-esteem, commitment, time management, and teamwork. I want to especially thank my classmates for their moral support, encouragement, and contribution to my success in this program," Atai says.
Atai has also hailed the MakSPH administration for supporting her through her studies.
I thank the selfless and committed team at School. Thank you for putting everything in place for a convenient learning environment. The lecturers have been so supportive to me and my classmates. Am grateful for the mentorship I have received especially from the Department of Disease Control and Environmental Health," she says.
The Lord's Resistance Army's (LRA) reigned in Uganda between 1987 and 2006, spreading terror through the country's northern-most region.
The group, now believed to operate in the Central African Republic and the Democratic Republic of Congo, pursued its vision of a new state based on his interpretation of the Ten Commandments combined with local Acholi traditions.
Although it is not known how many people were mutilated by the guerrilla group, but at least 20,000 children were abducted and more than 1.9 million people forced to leave their homes. Atai could have fallen into the LRA trap at a tender age she recounts, but she survived.
Article originally published by MakSPH
Mak's GMI Labs Authorized to Conduct DNA Paternity Testing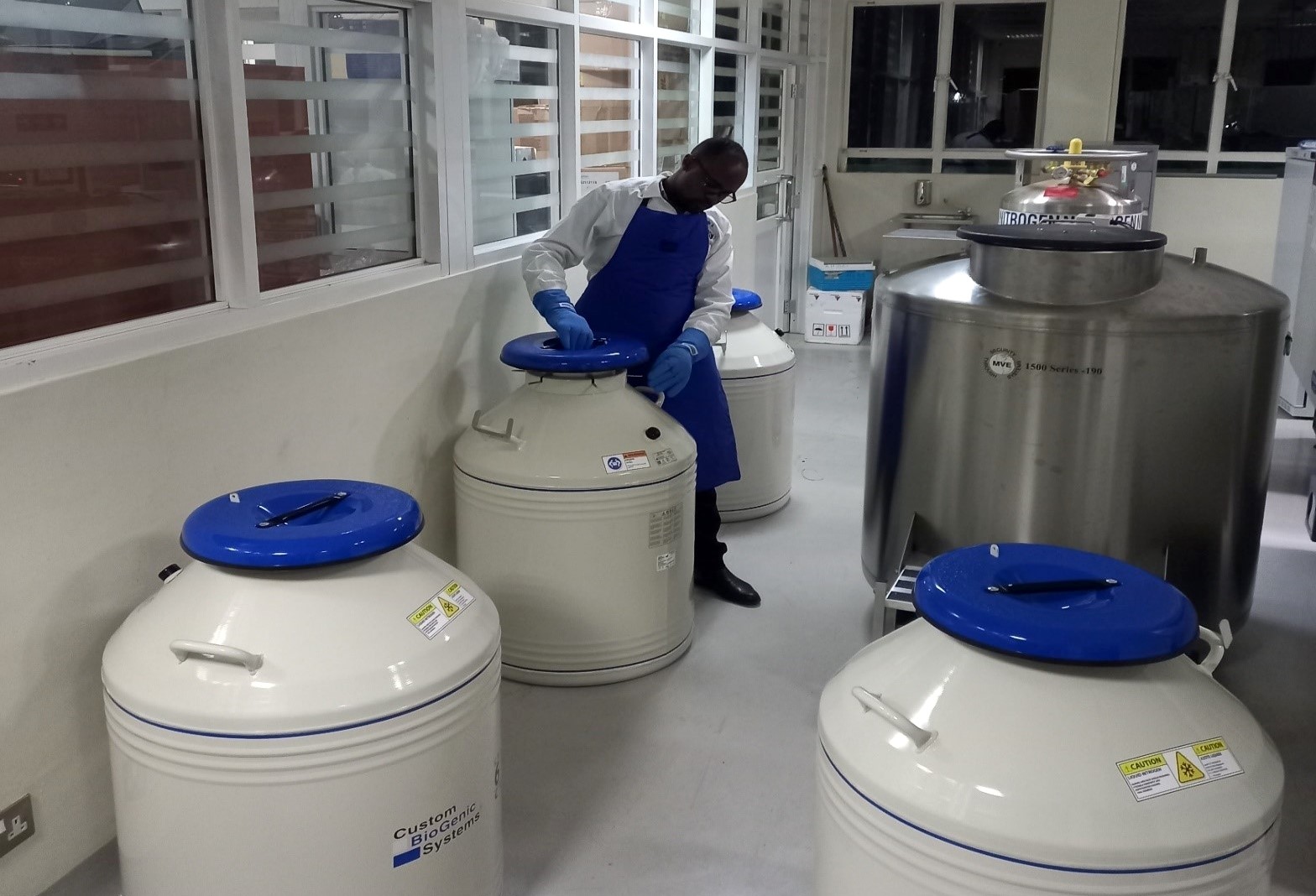 The Genomics, Molecular, and Immunology Laboratories (GMI Labs), operating under the auspices of the Makerere University Biomedical Research Center (MakBRC), have achieved another significant milestone in their journey of diagnostic excellence. The labs, renowned for their pivotal role in infectious and non-infectious disease research, have received official approval from the Director General Health Services at the Ministry of Health (MoH), Uganda, to conduct DNA Paternity Tests.
Situated at the Dept of Immunology & Molecular Biology under the School of Biomedical Sciences at the College of Health Sciences, Makerere University, the GMI Labs have been at the forefront of cutting-edge research, diagnostic testing, and training initiatives. Their remarkable contributions during the COVID-19 pandemic, where they conducted nearly a million PCR tests, underscored their unwavering commitment to public health and scientific advancement. The labs' exemplary performance and reliability were further highlighted by their successful management of two critical COVID-19 prevalence surveys. The findings of these surveys served as foundational data for crucial decisions guiding the country's lockdown strategies and phased reopening, earning commendation from the President and the Ministry of Health.
This latest authorization from the Ministry of Health marks a significant expansion of the GMI Labs' diagnostic capabilities. With the approval to conduct DNA Paternity Tests, the labs are now equipped to offer a crucial service addressing the need for accurate and reliable genetic testing for determining biological parentage. In a letter dated 22nd November 2023, the Director General Health Services emphasized the laboratory's rigorous adherence to international standards, proficiency in molecular biology techniques, and their proven track record in delivering precise and credible results. This approval further solidifies the labs' position as a trusted institution for advanced genetic diagnostics in Uganda.
Prof. Moses L Joloba, the Director of the GMI Labs, expressed immense pride in the team's dedication and expertise that led to this authorization. He highlighted the labs' commitment to upholding the highest standards of ethical practice, confidentiality, and accuracy in DNA paternity testing, ensuring the delivery of dependable results crucial for legal, personal, and familial purposes.
The inclusion of DNA Paternity Testing within the GMI Labs' list of services aligns with their overarching goal of advancing healthcare through state-of-the-art diagnostics, research, and education. This milestone represents not only a significant achievement for the labs but also a valuable resource for individuals seeking reliable and comprehensive genetic testing services. As the GMI Labs continue their unwavering commitment to excellence in healthcare and research, this new capability reaffirms their pivotal role in advancing the frontiers of molecular diagnostics and genetic testing in Uganda, working closely with reputable institutions such as Makerere University Hospital and other top-notch health facilities.
MNCH e-Post Issue 121: Learning from Nsambya Hospital Human Milk Bank to inform national scale-up & save preterm babies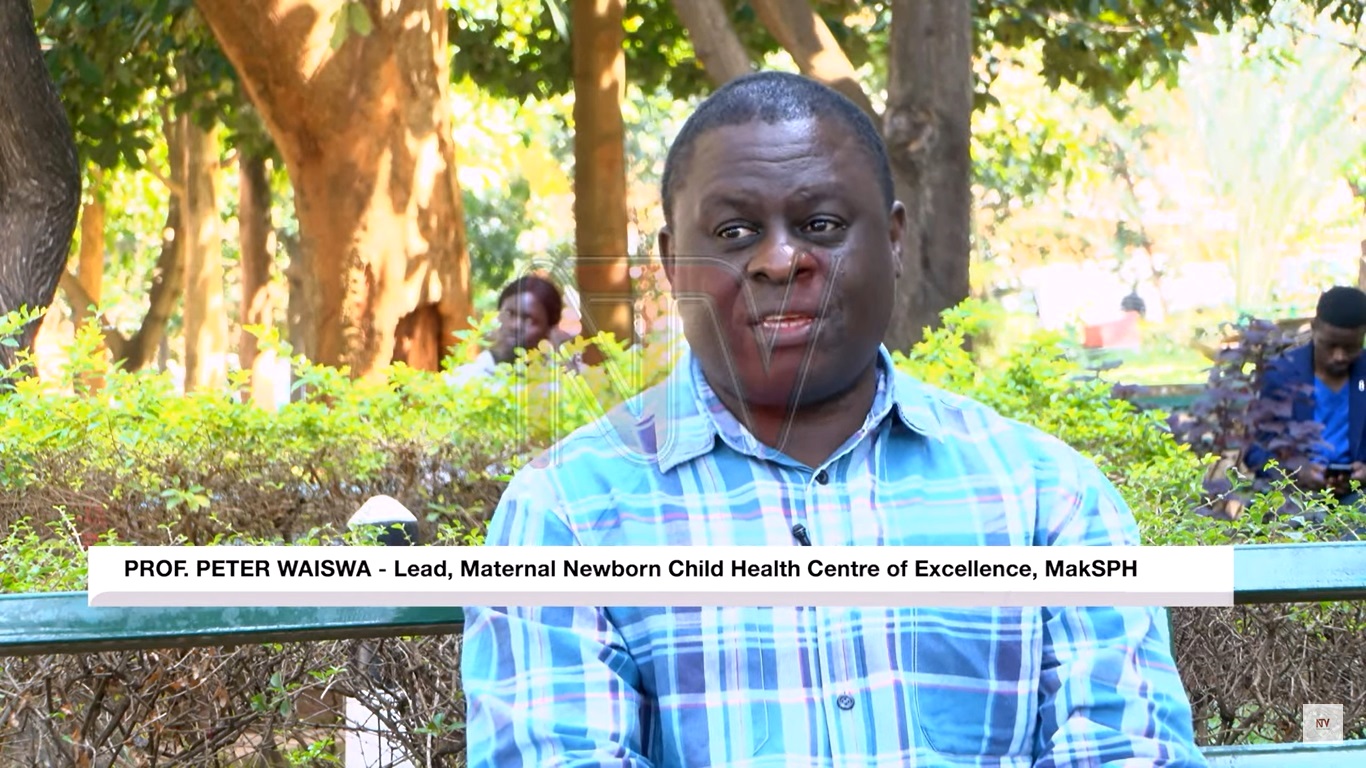 Welcome to this exclusive interview with Prof. Peter Waiswa, lead expert from the Makerere University Centre of Excellence for Maternal, Newborn, and Child Health. Dr. Victoria Nakibuuka from St. Francis Nsambya Hospital, and Dr. Jesca Nsungwa from Ministry of Health Uganda. In this video, they discuss a groundbreaking innovation in Uganda's healthcare landscape: the country's first-ever human milk bank at St. Francis Hospital Nsambya. This initiative represents a significant stride towards improving the survival rates of premature and vulnerable infants by ensuring access to essential breast milk, even when mothers are unable to produce enough. Watch Video
Click here to View the full MNCH e-Post Issue 121
METS Newsletter October 2023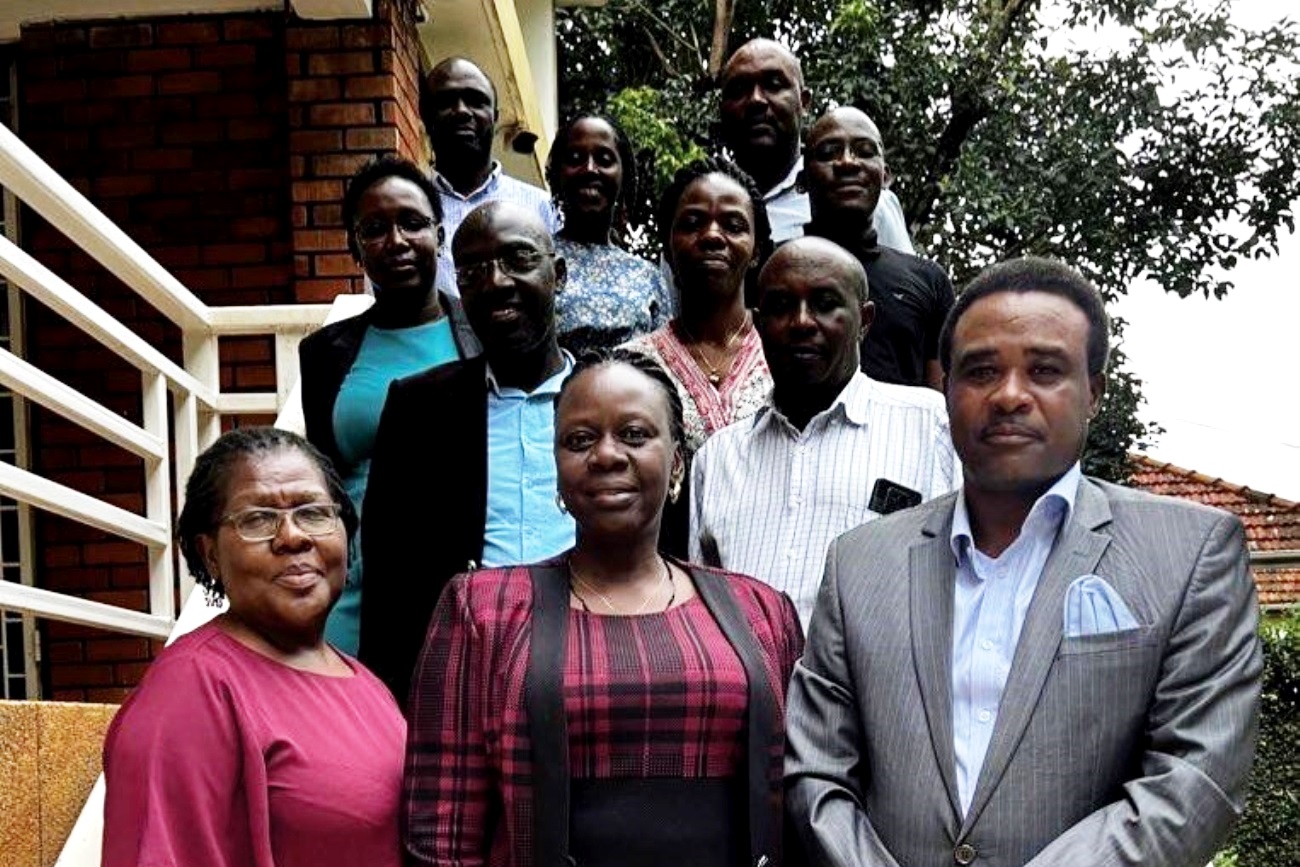 The Monitoring and Evaluation Technical Support (METS) Program is a 5-year CDC-supported collaboration of Makerere University School of Public Health (MakSPH), the University of California San Francisco (UCSF) and Health Information Systems Program (HISP Uganda).
Highlights of the METS October 2023 Newsletter
Strategies for Enhanced Disease Surveillance and Public Health Response in Uganda

The MoH Department of Integrated Epidemiology Surveillance & Public Health Emergencies (IES&PHE) Head, Commissioner Allan Muruta (Dr) visited METS to acquaint himself with the various surveillance activities supported by the Program.
Commissioner Muruta emphasized the need to build the capacity of districts and regions to conduct surveillance activities by training the relevant staff and establishing surveillance focal points at health facility levels.
He further emphasized the importance of linking laboratory data to the District Health Information System (DHIS2) and ensuring that different systems are interoperable.

Improving quality of data for HIV testing services (HTS) through regular assessments

MoH has been conducting Data Quality Assessments and Improvement (DQAI) activities to inform program planning, monitoring, and performance management. HIV testing services (HTS) inter was conducted in 16 regions, 81 districts, and 111 health facilities in partnership with 26 Implementing partners.
The HTS DQA has improved data management, infrastructure, and understanding of indicators. Specific staff assignment at each HTS entry point has proven effective, and use of the UgandaEMR system for reporting has yielded positive results.

Shaping Uganda's Healthcare Data Landscape

METS has maintained a strong collaboration with the Ministry of Health (MoH) providing invaluable technical support in developing various strategic guidelines for the country. These guidelines include the Uganda Health Information Exchange and Interoperability (HIE) Guidelines, the Uganda Health Data Protection and Confidentiality (HDPC) Guidelines, and the Uganda Health Data Sharing, Access, and Use Guidelines.

HIE and HDPC guidelines have received the endorsement of the Health Information, Innovation and Research (HIIRE) Technical Working Group (TWG), awaiting presentation to the senior management team at the MoH for final approval.

Empowering Health Professionals: PrEP Training in Hoima District

MakSPH-METS has taken a proactive stance in supporting Monitoring and Evaluation (M&E) for key populations through the development, management, and conducting trainings on the use of the PrEP tracker system across various agencies.
METS conducted a 5-day training on the KP/PrEP Tracker system in Hoima district. Moving forward, facility staff will be able to enter data on PrEP services into the system in a timely manner, analyze the data, and use it for program improvement.

Gallery

HIV testing services (HTS) Data Quality Assessments and Improvement DQAIs
Interagency cervical cancer on-site mentorships
Orientation in KP tracker-Soroti
TDY from CDC headquarters visit to METS
M&E orientation meetings for new Implementing Partners
Planning meeting for Cross Border Data Sharing-Busia