In Kony's Shadows: Faith Atai Emerges School of Public Health's Best Student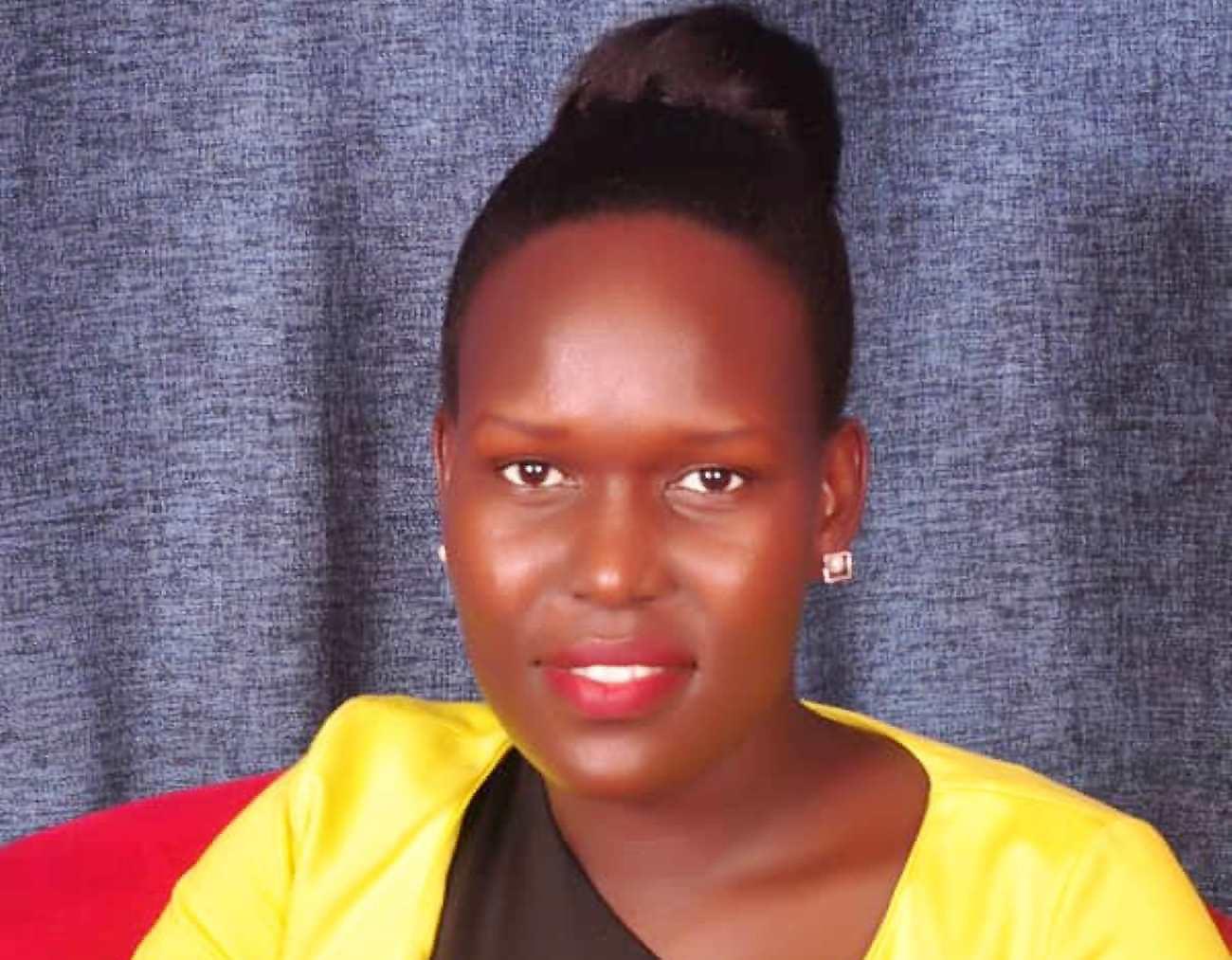 By Davidson Ndyabahika & Brenda Namata
Despite her troubling background, Ms. Faith Atai, 33, has emerged as the overall best student for Makerere University School of Public Health's Bachelors of Environmental Health Science.
Ms. Atai, will, during Makerere University's 71st graduation ceremony this year walk away with a First-Class Honors with a CGPA of 4.46. She becomes MakSPH best student, according to Ms. Gladys Khamili, the School of Public Health's Registrar. This also makes her qualify for a Vice Chancellor's list, of the best students in the University.
Born to Naume Ariimi and Ebwaat Jonathan, a firstborn and the only child from a father, she lost before birth.
Her mother, Ariimi, an enrolled nurse at Asamuk HCIII, in the Amuria district struggled to raise her single-handedly since her birth in November 1988.
"My mother being a single parent needed to fully work to provide for the family, I had to grow up with my grandmother Atai Faith Odongo, in Telamot village, Omugenya parish, Gweri Sub County in Soroti District," she recounts.
Growing up in a rural setting, Atai engaged in several home chores but that did not disrupt her focus in School. She went to Jameler Primary School for her early education, until she sat her Primary Leaving Examination in 2001, at the age of 13. It was here that she became a Health Prefect.
"I would wake up as early as 4:00 AM to do home chores (wash utensils, sweep the compound and leave beans set on fire) and be at school 6:00 AM," Atai recalls.
She would later, in 2002, join Ngora High School in Kumi district for Secondary education, some 50kilometers from her home district.
In 2003, the LRA rebels entered Teso, in eastern Uganda, Atai was in Senior three, and learning processes in all schools in the region were suspended for over a month. During this period, Atai recalls she stayed with her grandmother but under tense moments.
"Our movements were restricted. You would hear the open fire in the neighborhood and that whole time we were confined at home; you would pray to be alive the next day. I remember hiding under the bed always. Amidst fire exchanges, I was still optimistic about School," she says.
Upon returning to School, Atai concentrated and completed O' Level, scoring 23 aggregates in 2005. With this performance, her dream of becoming a lawyer was in sight. However, in 2006 when she joined Nabumali High School for her Advanced Level of education she was inspired to offer Science subjects. Here, she took Biology, Chemistry, Geography, and Agriculture but she says School fees was a major hurdle that kept her in and out of school.
"The environment was not friendly after I switched from my former school. I faced a lot of challenges in accessing school fees. This affected me both emotionally and academically. Catching up with the rest of the students. Sometimes I would take two weeks at home as my mother looked for fees and I would only return to school whenever money would be available," Atai recounts.
Adding that; "My A level results were very disappointing. I got 5points in BCG/A. I was taken up by sports also. I thought of repeating the class. However, one of my maternal uncles who happened to have done Environmental Health Science for a career advised me to enroll at Mbale School of Hygiene for the same course."
She enrolled for a certificate course in Environmental Health Science at Mbale School of Hygiene in 2008 and completed it in 2010.
Her desire and passion to challenge her background inspired her to enroll for a diploma. But her mother's health had begun to deteriorate and this forced her to look for work.
At the time, Soroti Municipal Council had advertised for a health assistant job, which she applied for and got in 2013. But she wasn't contented with a certificate alone.
"Conditions at work were not favorable. I asked if I could get a study leave as I continue to work. I had applied for a Diploma Course at Mbale School of Hygiene but I could not join because I was denied permission. But my immediate supervisor stepped in for me and would fill the gap when I enrolled the next year," she says.
Despite the divided attention, Atai managed to enroll for her Diploma in 2014-2016 where she left a mark, as the best student.
Joining the School of Public Health at Makerere University
As she pursued her diploma program, Abel Walekhwa, then a student pursuing a Bachelor's degree in Environmental Health Science at Makerere School of Public Health visited Mbale School of Hygiene where he extended a career talk to the students. It is here that Ms. Atai inspired, felt she was closer to fulfilling her dream.
"I got his contact and further engaged him. He told me that I would still join Makerere University after my Diploma. I goaled towards applying for the same program at MakSPH in 2017. Luckily, I was admitted on government sponsorship Diploma Entry," says Atai.
According to Faith, having a social life does not deter a student from being an academic genius. In addition to reading books, Atai loved leadership and student politics as well as the church. She was a General Secretary to MUEHSA, an association that unites undergraduate students at the School of Public Health, Makerere University. She spearheaded discussion groups and indulged in all school projects. This was in addition to reading and holding discussions and consulting her lecturers.
Asked about what she felt when she was told she was the best student, Atai said it was an honorable thing to find she had topped the class.
"When I received a phone call about this, I cried with tears of joy, prayed, and thanked God for the journey this far. My mother was equally overwhelmed with joy," Atai says.
COVID-19 and Studies
Since March 2020, schools and education institutions in Uganda were closed because of the COVID-19 pandemic. At the time of closure, Atai and her colleagues were anticipating completing their course on time.
One would have equally thought that this abrupt closure would affect her performance in the final semester examinations. "I didn't abandon the need to keep in the books as I read, researched in hope of resumption soon," she says.
The lockdown set in when she had conceived and her expected date of delivery was 15th October 2020, a time School was to resume for final students.
"It was hard for me as I had to do zoom lectures that were ineffective, approached exams and yet a first-time mother with a newly born baby. I had thoughts of a dead year however resolved to carry my 1week and 3days old baby to Kampala to finish my studies," she recalls.
A first-class honors & What It takes
Faith says a first-class degree is attainable if, as a student, one knows what they want. She adds that it takes being committed, time management, and the right attitude.
"Good grades are attainable. As a student, there are a few values that you should work on; self-esteem, commitment, time management, and teamwork. I want to especially thank my classmates for their moral support, encouragement, and contribution to my success in this program," Atai says.
Atai has also hailed the MakSPH administration for supporting her through her studies.
I thank the selfless and committed team at School. Thank you for putting everything in place for a convenient learning environment. The lecturers have been so supportive to me and my classmates. Am grateful for the mentorship I have received especially from the Department of Disease Control and Environmental Health," she says.
The Lord's Resistance Army's (LRA) reigned in Uganda between 1987 and 2006, spreading terror through the country's northern-most region.
The group, now believed to operate in the Central African Republic and the Democratic Republic of Congo, pursued its vision of a new state based on his interpretation of the Ten Commandments combined with local Acholi traditions.
Although it is not known how many people were mutilated by the guerrilla group, but at least 20,000 children were abducted and more than 1.9 million people forced to leave their homes. Atai could have fallen into the LRA trap at a tender age she recounts, but she survived.
Article originally published by MakSPH
Makerere Medical Journal: Golden Jubilee Edition 2022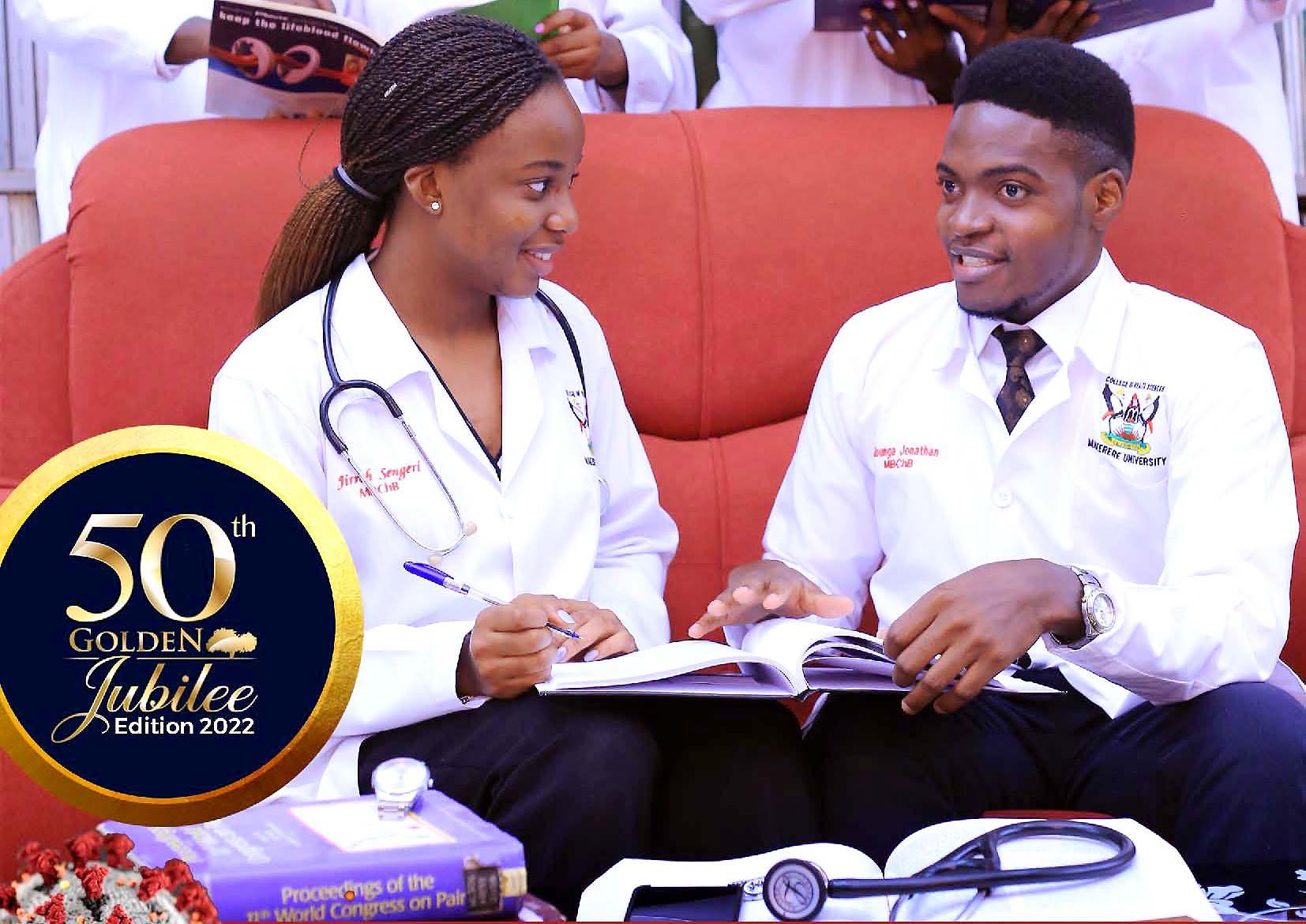 It's with great pleasure that I welcome you to the Golden Jubilee edition of this phenomenal journal. Yes, The Makerere Medical Journal marks 50 years of publication with this year's edition and all this has been made possible by the endless efforts and contributions of the Makerere University College of Health Sciences Staff and students because without your research submissions and financial support, the journal wouldn't have made it this far. To you reading this, thank you for contributing to the sustainability of this great project, year in year out.
Here's a quote to ponder on as you delve into this year's well-crafted articles and it's by Zora Hurston (1891-1960), "Research is formalized curiosity. It is poking and prying with a purpose." And doesn't that just define our purpose as researchers?!
This edition's articles cover pertinent topics ranging from Antimicrobial Stewardship, COVID-19 interventions, Oral Health amongst others. It also features student projects, write-ups on student-led organizations and societies that are making a difference in the life of a health sciences' student and many more interesting writings. Featured in this issue are international manuscripts from countries like Nigeria and we were also honored to work with other universities within the country and feature some of their students' articles.
I would like to extend my most sincere gratitude to my team of editors that engaged in a rigorous peer review process to ensure that the articles published are up to standard. As the editorial team, we are quite pleased to see the number of undergraduates involved in research steadily increasing and all the efforts that have been put in by the different stakeholders to see this happen are commendable.
With that said, I hope you enjoy every second of your read!!!
LINDA ATULINDA,
MBChB IV
EDITOR-IN-CHIEF,
Research and Writers' Club 2021-2022
Call for Applications: HEPI Masters Support Fellowship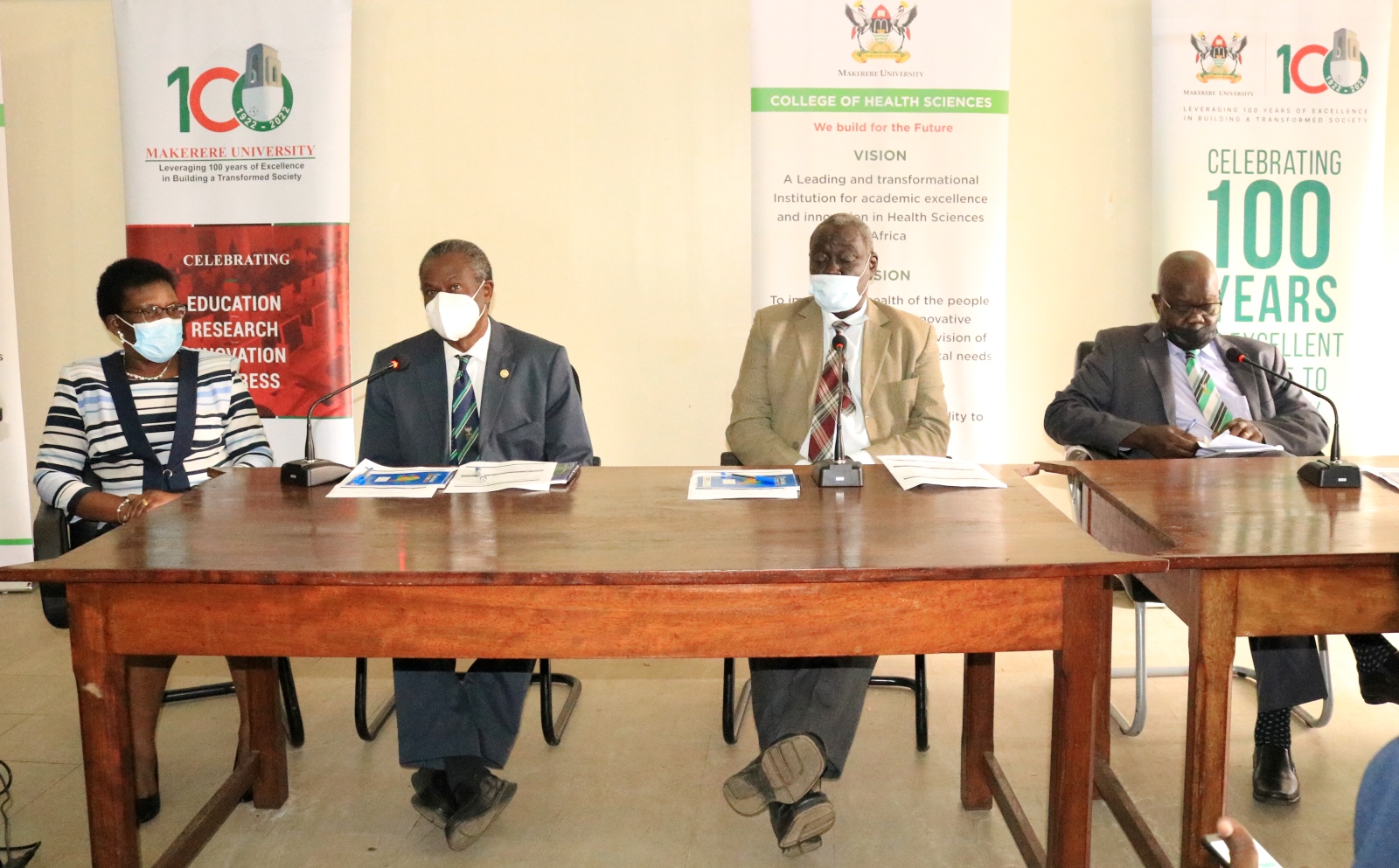 Applications are invited for the Health Professional Education Partnership Initiative (HEPI-SHSSU) Masters fellowship programme support from postgraduate students of:
Makerere University College of Health Sciences (MakCHS)
Kabale University School of Medicine
Clarke International University
Faculty of Health Sciences, Busitema University
The programme will support graduates in their final year of training leading to the award of a Masters degree on any of the Master's graduate training programs at the stated University for a maximum of 19 successful candidates.
The closing date for the receipt of applications is 30th September 2022.
Inquiries and Applications must be submitted to hepishssu@gmail.com
See attachment for more details 
Call for Applications: Faculty Research Training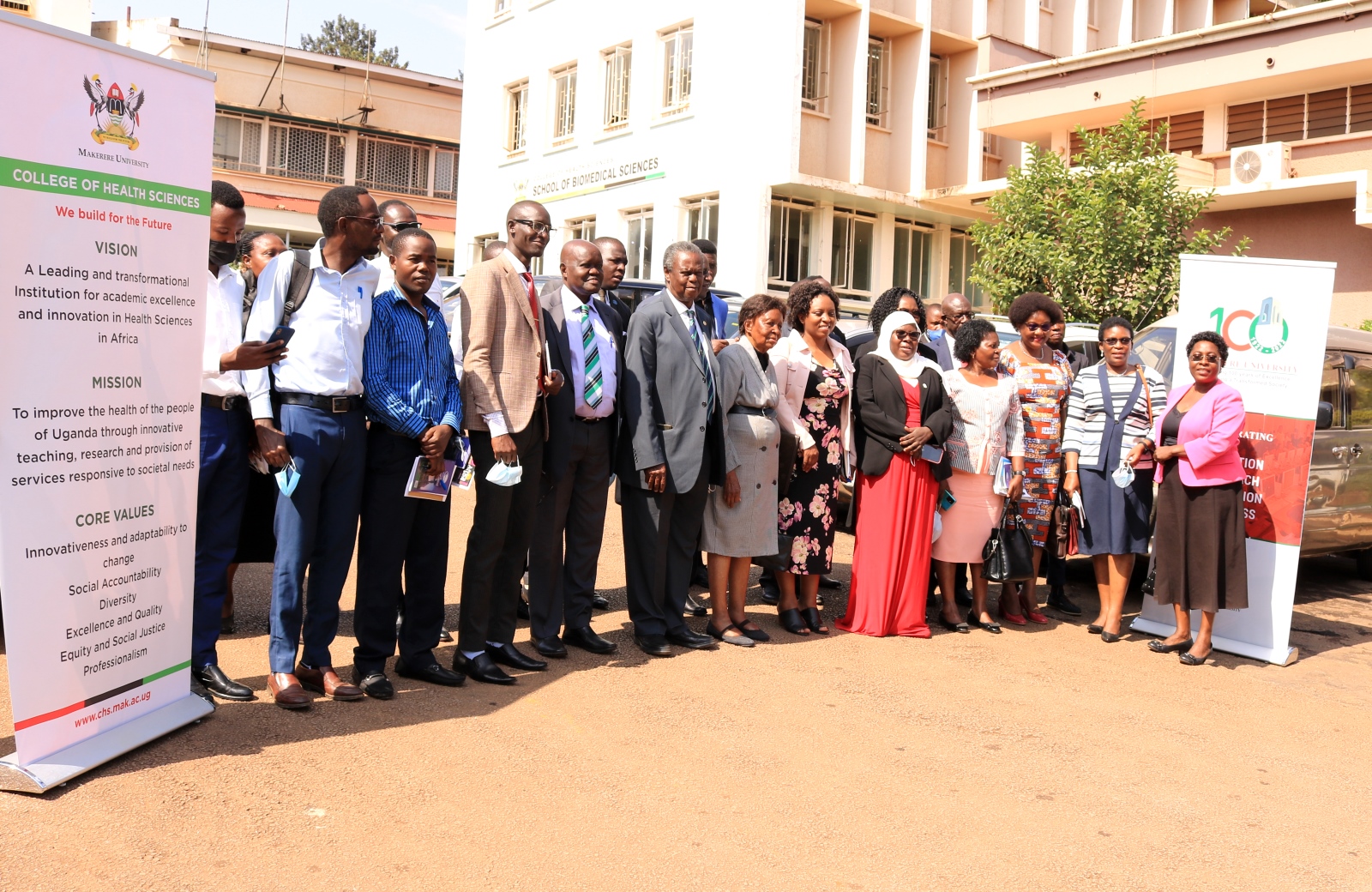 Applications are invited from faculty at Makerere University College of Health Sciences, Kabale School of Medicine, and Clarke International University to undertake training in research.
Limited research funding will be available for research focusing on community-based, clinical, operational, health professions education, epidemiological, biomedical, and research in Communicable Diseases (e.g. HIV/AIDS, malaria, tuberculosis, etc.) or non-communicable diseases of importance to Uganda.
Up to 15 applicants will be selected and they will undergo a brief (2 days) didactic training in research proposal development prior to embarking on their research projects. Up to 4,000 US dollars per applicant (depending on budget) will be available to support the research.
The closing date for the receipt of applications is 3rd October 2022.
Inquiries can be forwarded to the PI, HEPISU Program on hepishssu@gmail.com
See attachment for more details