COVID-19: Handwashing Adherence Drops by 93% in Kampala Hotspots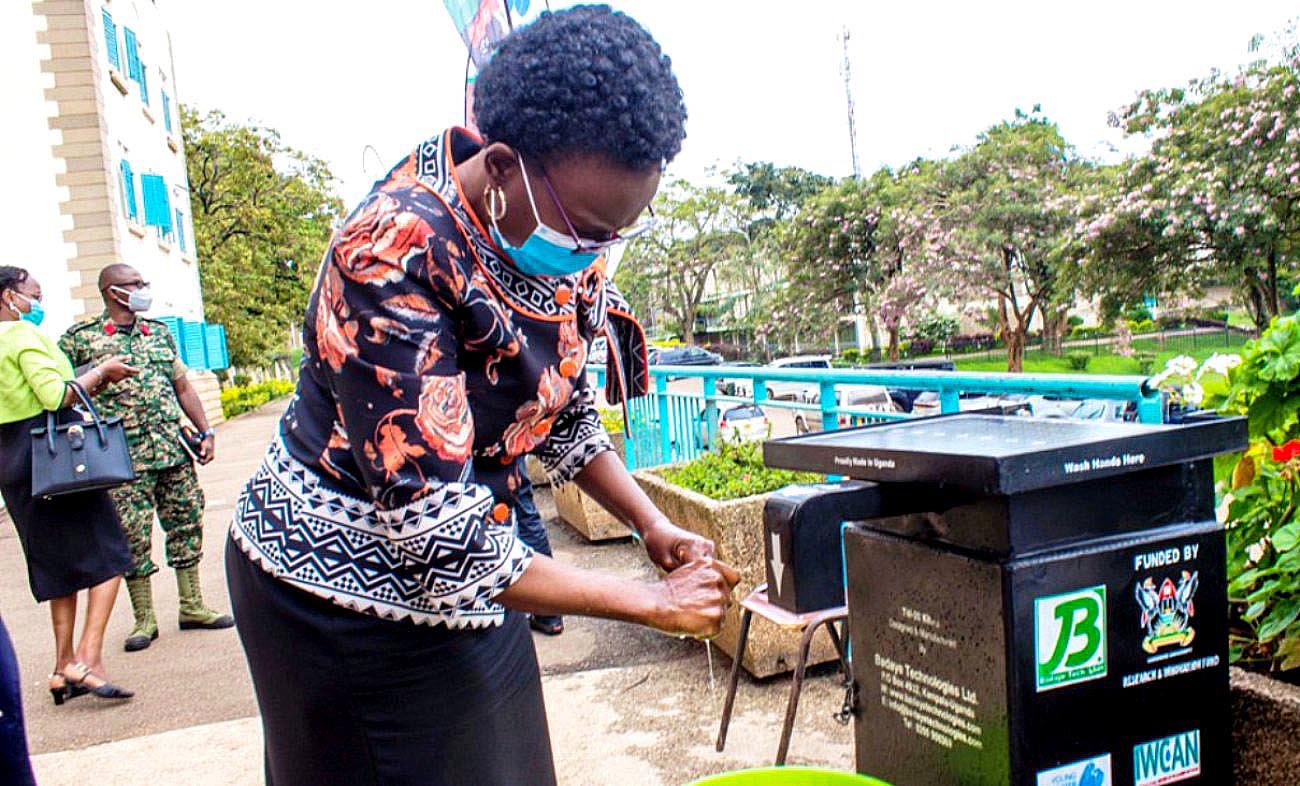 By Joseph Odoi
As Uganda continues to fight tirelessly to control the spread of COVID-19, results from a field-based survey in Kampala's informal settlements have indicated that citizens have abandoned hand hygiene, a key pillar in stopping the spread of a virus.
To beat the virus today and ensure better health outcomes beyond the pandemic, hand hygiene, especially through handwashing with soap have been emphasized as a top priority.
But results of a study titled: Adherence, Lived Experiences and Resilient Transformation among "slum dwellers" (ALERTs) in COVID-19: A study of Ki-Mombasa and Kabalagala-Kataba slums in Kampala present an urgent need to intervene in these communities in order to improve public hygiene practices such as handwashing, if the intended objectives are to be achieved.
Dr. Gloria Seruwagi, a behavioural scientist at Makerere University School of Public Health has observed that some of the set Standard Operating Procedures such as physical distancing, regular sanitizing and use of face masks are less likely to be followed and implemented due to congestion in the settlements.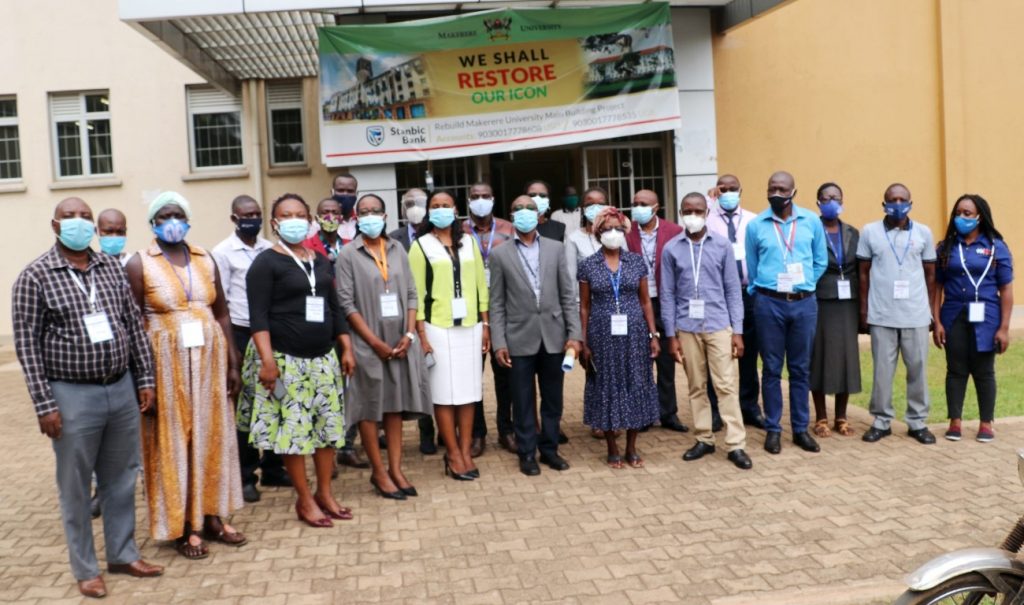 While presenting an overview of results from the study, Dr. Seruwagi said Ugandans had gone back to their old ways and abandoned best hygiene practices such as handwashing, which is critical in the fight against COVID-19.
"Residents say they can't afford masks and those who have them say masks make breathing uncomfortable. Sanitizing is a luxury to most people in Bwaise and Kataba communities. While the practice of handwashing was feasible and adhered to at the beginning of March, it has drastically dropped by up to 92.6%.
Dr. Seruwagi, who is also the Study Principal Investigator observed that residents of Ki-Mombasa and Kabalagala-Kataba still have a major infodemic challenge of misinformation surrounding COVID-19, also exacerbated by multiple power centres and enforcers who locals say give confusing messages and seemed to have an uncoordinated response strategy.
"The community told us that everyone seems to be a "little king" in enforcing COVID SOPs and guidelines – from the police to Division leaders, food distributors, VHTs and local village leaders. They were not working in harmony and were giving different, sometimes confusing, messages and instructions. This greatly contributed to confusion and partly resulted in community noncompliance" she said.
According to Hilda Namakula, ALERTs study Co-Investigator people living in informal settlements had vast knowledge of COVID-19 signs, symptoms and how it is spread.
For instance, in this study, up to 82% mentioned high fever as a symptom while 80.2% mentioned sore throat as a symptom. Meanwhile 80.8% knew that sneezing and coughing were symptoms and 78% mentioned body pain.
Despite this knowledge, Namakula contends that communities have multiple – and sometimes contradictory – sources of information which affect their adherence to the preventive measures.
"In Kampala, TV takes lead as the main information source at 78%, social media 14%. Other sources include radio, family members and neighbors. In addition to multiple information sources, multiple enforcement authorities in Ki-Mombasa and Kabalagala-Kataba have contributed to confusion on which information to follow.'' said Ms. Namakula.
In a bid to establish reasons for non-compliance to COVID-19 SOPs such as physical distancing or staying home, researchers also found that livelihoods and the need to make a living were the most common explanatory factors.
"Other reasons for non-compliance include perceptions that COVID-19 is a political ploy, declining enforcement and multiple implementers with confusing messages and warring power centres. Moreover, in their power struggles, the different actors who were enforcing SOPs were themselves not adhering for example by wearing masks" Namakula added.
According to the study, communities reported lot of myths and misconceptions about COVID-19 as key drivers of high risk behaviour. For example; people living in Kampala's informal settlements believe that taking alcohol reduces the risk of infection (16.8%); that sunbathing protects against COVID-19 (47.9%); and that Africans are immune by virtue of their skin Colour (46.5%).
Following the survey findings, Makerere University researchers underscored the need for sustainable community-led interventions to minimize the pandemic implications. The researchers observe that the current efforts to contain the pandemic cannot yield better results unless there is harmony and consistency in messages shared out.
The project team set out to engage health workers and community leaders of Ki-Mombasa Bwaise and Kabalagala-Kataba slum communities to jointly co-design tailored interventions on Thursday 17th December 2020. The engagement climaxed with a dialogue held at Makerere University Central Teaching Facility (CTF-1) with key stakeholders in attendance, including representatives from Makerere University, Kampala Capital City Authority (KCCA), Division and political leaders, Village Health Teams (VHTs), community, administrative leaders, religious leaders among others.
Following presentation of findings, there was consensus from all participants that it was still possible to reverse the non-adherence and high-risk behaviour.
The stakeholders identified priority areas for interventions underscoring the need for community leaders (Village Chairperson, VHTs) to be at the forefront. The co-design process comprised proposals for re-adaptation of some existing interventions or focusing more on some than others (e.g. emphasising wearing facemasks vs. social distancing); and practical ways for operationalizing the Community Engagement Strategy (CES) amidst increasing community transmission; designing a community behavioural change communication component; as well as undertaking joint rigorous resource mobilisation at the next phase to implement some of the proposed interventions.
Government of Uganda through the Ministry of Health launched the National Community Engagement Strategy (CES) for COVID-19 Response in October 2020. This strategy arose from the need to stem the wide spread community transmission amidst low levels of compliance to the COVID-19 SOPs.
This strategy puts responsibility to community individuals, local leaders, households and communities to take charge and ensure optimal compliance. The CES also spells out the key role of VHTs, other local leaders the roles of the proposed village health Taskforce (VTF) and expected outcomes.
This study is funded by the Government of Uganda, through the Makerere University Research and Innovation Fund (MakRIF). The ALERTs study is dual-pronged and phased in implementation that combines an innovative citizen science approach with a participatory project co-design phase.
Ms. Carol Kamugira, a Mak-RIF representative applauded the research team for being innovative and bringing community members to devise community-led sustainable solutions in the fight against the coronavirus.
"It is the first time I have seen this kind of arrangement, bringing real community members to co-design interventions here at the university. Such interventions will be successful because they came from the people concerned and who will monitor the process. As the RIF we are very proud of Dr Seruwagi and her team and that is why we are here to support such meaningful studies. The government gave us resources, we advertised and received many research proposals. The proposal for this research was among those selected for funding because it was strong and very innovative," Ms. Kamugira said.
She hailed the Uganda Government for the support rendered towards research and other training needs at Makerere University.
Other Key Findings

• The living arrangements in the informal settlements affect people's adherence to SOPs like social distancing –emphasis should be on encouraging them to adhere to the other more plausible measures like hand washing or wearing masks.
• The participants reported doing the following often: the washing of hands with water (38.3%); washing hands with water and soap (33%); covering the mouth while sneezing/coughing (28.5%); using a mask while in a public place (32.2%); consumption of fruits (25.8%); regular drinking of water (35.5%).
• A big proportion of the study participants knew that chronic illness increases the risk of death from COVID-19 (81%); and that those infected with the disease should be isolated (93%).
• While children living in informal settlements were aware of COVID-19, they are generally not adhering to the SOPs because it is believed that their age group is not at risk.
• COVID-19 has increased levels of violence, including violence against children and SGBV. It has also significantly contributed to increased cases of defilement, early marriages, teenage pregnancy and pimping children for transactional sex. For example, forced sex among the respondents during lockdown was reported at 2% and slapping 4%.
• The study also revealed that some men are survivors of violence whose condition has been worsened by COVID through not having an income source and depending on their wives who job is commercial sex work (CSW). Other men are clients of CSWs who target them claiming nonpayment; or their husbands who don't want clients sleeping with their partner.
• Study findings also highlight some adults, including parents, local leaders and law enforcement officers as being more collusive than supportive in cases involving violence against children.
• Local duty bearers and key stakeholders in child protection such as social workers and police officers need more support to effectively undertake their roles in child protection and wellbeing.
• Schools remain both a cognitive and physical safe space for children. The closure of schools presented heightened vulnerability for children as they became more exposed, over prolonged periods of time, to multiple rights violation including lack of food and all forms of violence. Nearly all children in study sites are not benefitting much from the Education Continuity Programme and most caregivers were not in position to support learning during school closure. Children wanted to return to school and worried about an uncertain future.
• There is also evidence of belief of the politicization of COVID-19 for example the impression that the related measures are intended to curtail the activities of the opposition politicians.
• Slum communities reported limited knowledge and access to COVID-19 testing services in their communities or within Kampala as a whole.
Recommendations:
The researchers recommend that, building on from its massively successful awareness campaign on COVID-19, government should now work on addressing the barriers of non-compliance; emphasising personal responsibility and the community's own contribution in the fight against COVID-19.
Moving forward, the researchers recommend that:
1. Government and all stakeholders should focus on addressing the drivers of non-compliance and enforcement fatigue. These drivers include:
The feasibility of interventions: Guidelines like physical distancing are not feasible in crowded informal or slum settings and need to be revisited. Emphasis should be placed on feasible ones like hand washing and masking.
Myths and negative perceptions: Majority of the community has not fully bought into the seriousness ofCOVID-19 and think it is not only a joke but is also a political and monetary ploy advanced by politicians, some scientists and supremacists or population control enthusiasts. These myths need to be addressed.
Shielding community from the reality of COVID as cases are managed out of the community. More profiling of COVID-19 trends and cases should be undertaken for behavioural change impact. However, stigma and other potentially related dilemmas should be carefully managed.
Leaders, implementers and enforcers of COVID-19 guidelines should be consistent and "walk the talk".
2. The issue of livelihoods and food security must be resolved as a key bottleneck to compliance.
3. Innovative multi-sectoral and tailored approaches should be adopted to address COVID-19 effects, including violence against children, men and women.
4. Children and adolescents should be effectively targeted in COVID-19 interventions. They need awareness, products (e.g. fitting face masks), voice and protection from the effects of COVID-19 including being witnesses and victims of different forms of violence.
5. Local and community leader and grassroots organisations should be recognised and engaged more in behavioural change campaigns – for instance to engage their communities identify alternative social norms for greetings, for showing love and kindness etc., without putting their lives at risk.
6. The timeliness and critical role of the recently launched Community Engagement Strategy should be leveraged. Local health system capacity should be strengthened and equipped to effectively take up the implementation and enforcement of SOPs for COVID-19 prevention. Equip community health systems and other enforcement structures with the knowledge, required supplies and supportive infrastructure.
Mak Researchers-Slum Communities Designing interventions
In this dissemination, Makerere University researchers and slum community leaders and journalists engaged in co- designing behavioural change interventions to address COVID-19. The results of these sessions will form the final part of the ALERTs study objectives and will be presented in its final reporting. However, some of the suggested "quick" solutions from the groups include:
Involvement of women in sensitization drives around COVID-19
Preventive treatment of suspected cases
Skilling of Youth at Village Level
Health Education
Incorporating church leaders in the fight against COVID-19
Politicians should incorporate COVID-19 Messages in their campaigns
There is need for VHT support to counter community Spread
Cultural leaders should join the sensitization
Incorporate Youth Leaders in awareness
Have local leaders and Police enforcing directives
Incorporate NGOs in the fight against COVID-19
Employ musicians in COVID-19 since they have a huge following
There is need to incorporate drama and plays with key messages highlighting COVID-19 dangers and how to fight it.
More about the Study
The ALERTS Study was conducted by researchers from Makerere University and Gulu University with funding by Government of Uganda through the Makerere University Research Innovation Fund (MakRIF).
The total number of study participants was 807 in two slum communities of Kampala i.e. Kataba-Kabalagala-Kataba in Makindye and Ki-Mombasa Bwaise in Kawempe Division.
The Study Team:
1. Dr. Gloria Seruwagi – PI, Makerere University
2. Prof. Stephen Lawoko – Co-Investigator, Gulu University
3. Catherine Nakidde Lubowa – Co-Investigator, CHASE-i
4. Hilda Namakula – Co-Investigator, CHASE-i
5. Dr. Eric Lugada – Co-Investigator, CHASE-i
6. Daniel Magumba – Coordinator, Makerere University
7. Flavia Nakacwa – Administrator, Department of Social Work and Social Administration, Makerere University
Article originally posted on MakSPH
MU-JHU Positions: Locum Midwives/Nurses – WOMANPOWER Study June 2021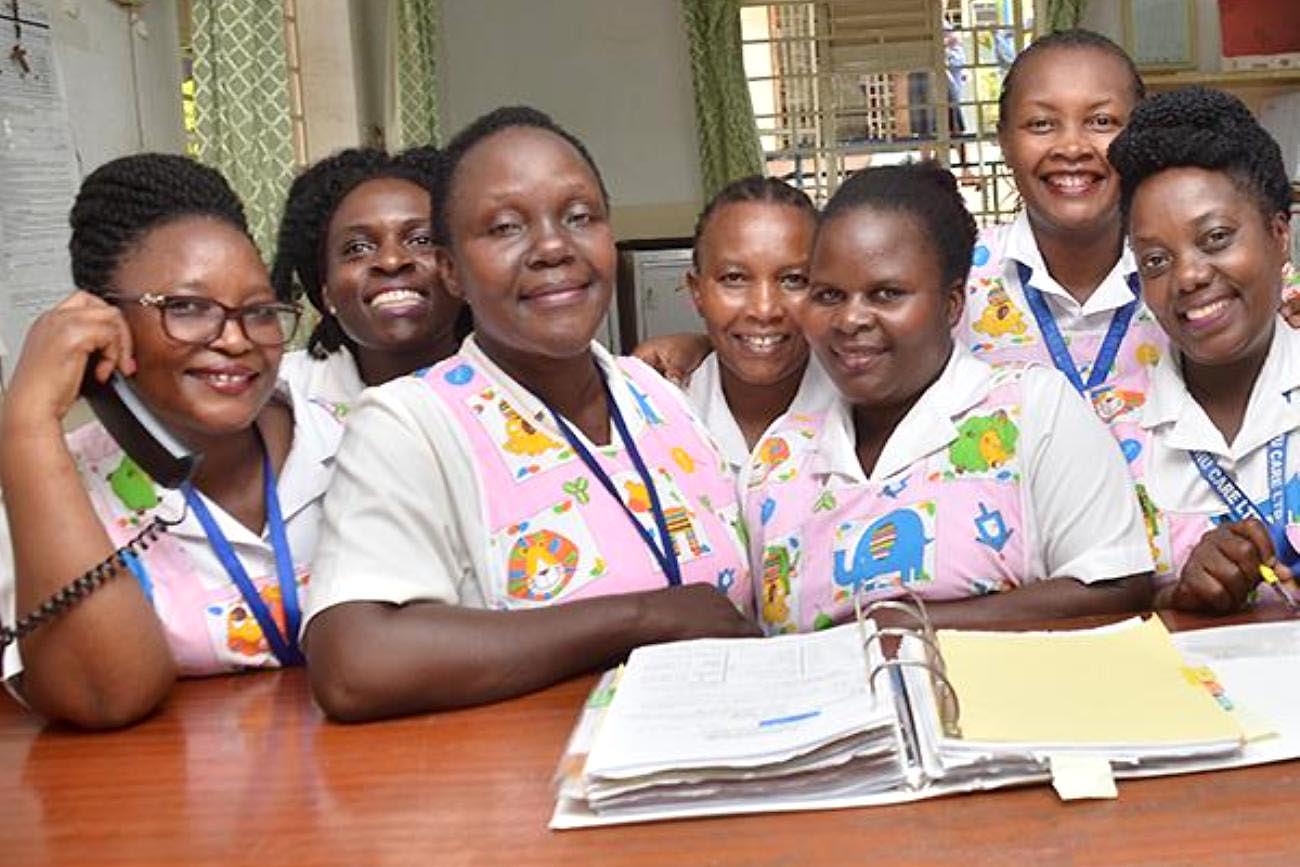 The Makerere University-Johns Hopkins (MU-JHU) Research Collaboration – MU-JHU CARE LTD, a Kampala – based equal opportunities Clinical Research and Service Delivery Organisation with more than 350 employees is seeking interested, committed and reliable professionals with the described qualifications to apply for the Locum positions listed below in support of the EDCTP funded studies. The positions are Locum positions on short term contract for 6 months.
1. Locum Midwife/Nurse: multiple positions
Reports To: Nurse Coordinator
Duty station: MUJHU, Kisenyi HCIV and Kawempe National Referral Hospital
Required qualifications and profile:
A Diploma in Midwifery/Nursing, with current registration for practice from the Uganda Nurses and Midwives councils (UNMC) with interest in working in a busy labour ward with minimum supervision. The candidates are required to have worked for at least three (3) years in a busy health centre/institution. Previous work experience in a clinical research environment and/or with HIV, TB and/or MCH clinical care would be a strong advantage. Computer literacy is required. The successful candidates should be willing and able to work extended duty shifts i.e. 12 hour day, and 12 hour night shifts, including public holidays and weekends.
The holder of this position will work under the direct supervision of the Nurse Coordinator with guidance from the Head of Nursing Section, and will be responsible for the following duties:
Working closely with other health professionals/research staff to obtain consents.
Provide midwifery/nursing care to study participants as well as do phlebotomy, cord blood sampling and other sample collection as required.
Collect data using tablets and laptops.
Participate in study data quality assurance and control.
Any other duties reasonably assigned by the relevant authorities.
Maintain professional GCP/HSP accreditation and complete study specific training as required.
Applications with complete C.Vs, including 3 referees and their full addresses or contact Telephone numbers, copies of academic certificates and testimonials, should be hand delivered to: MU-JHU Human Resource Manager, through the reception on first floor, MUJHU 1 Building – not later than 25th June, 2021 by 5.30pm.
Only short-listed applicants will be contacted. Successful candidates will be expected to start work immediately.
Psychological Services for Community Members While Home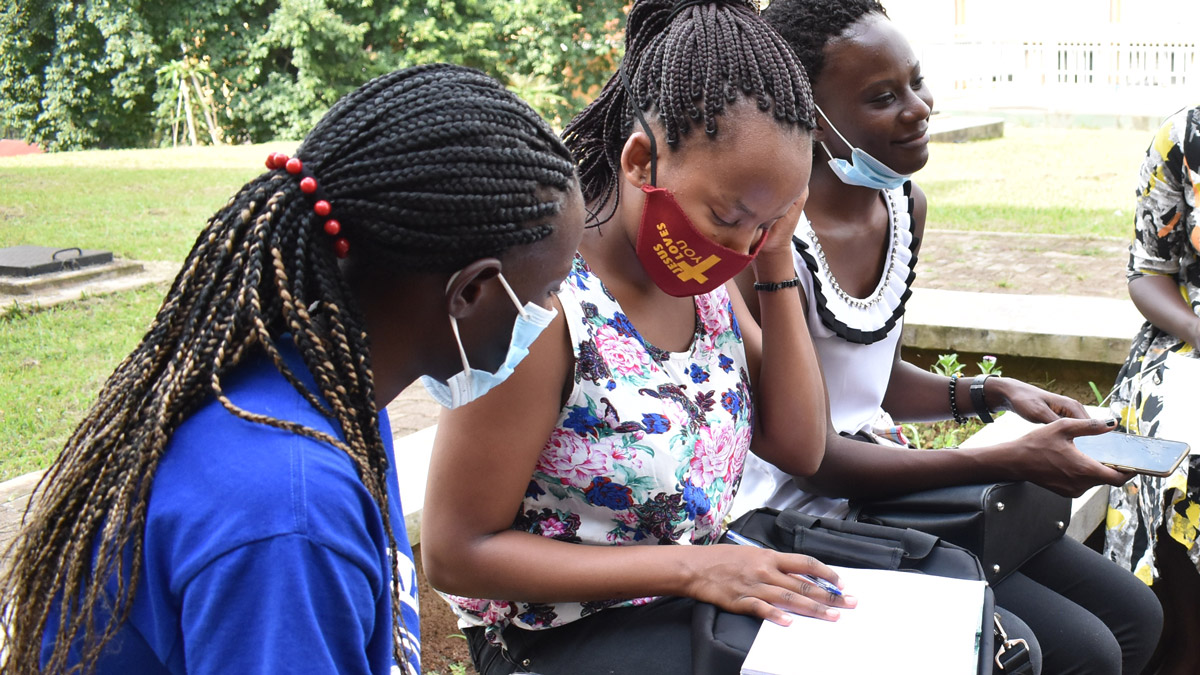 COVID-19 is a terrible disease that has brought about so many psychological challenges within the population but with many more effects to the students and the entire community. Already as students were departing yesterday they made remarks like "shall we ever finish?" "Let us go and get married" etc. They put on faces of sadness, anxiety, and many other forms of negative emotions. At their homes parents too some are having other challenges and anxieties that we need to help them deal with.

The Counselling and Guidance Centre is going to intensify its online presence as an avenue to reach out to the community. We shall do the following:
With support from the College of Computing and Information Sciences (CoCIS) staff we developed an App UniCare which people can download and reach a counsellor of their choice via e-mail, telephone, chat etc at any time at their convenience.
We intend to have a zoom session every fortnight addressing a topic of interest basing on the prevailing need.
Yesterday we held a meeting with student leaders who promised to work with us to deliver any content we develop to students via students' WhatsApp groups.
We lost a student (Byengyera Natasha) from the School of Law to suicide on Sunday and she will be buried tomorrow.

We want to do our best to provide all support possible using the avenues above to support members of the community and we call upon you to reach out to as many students as possible with this information. Thank you very much.

We build for the future.
Henry Nsubuga
Manager, Counselling and Guidance Centre,
Plot 106, Mary Stuart Road (Opposite Mary Stuart Hall),
Makerere University
Email: hnsubuga[at]cgc.mak.ac.ug
Tel: +256-772-558022
Click here for more information about the Counselling and Guidance Centre
MakSPH Annual Report 2020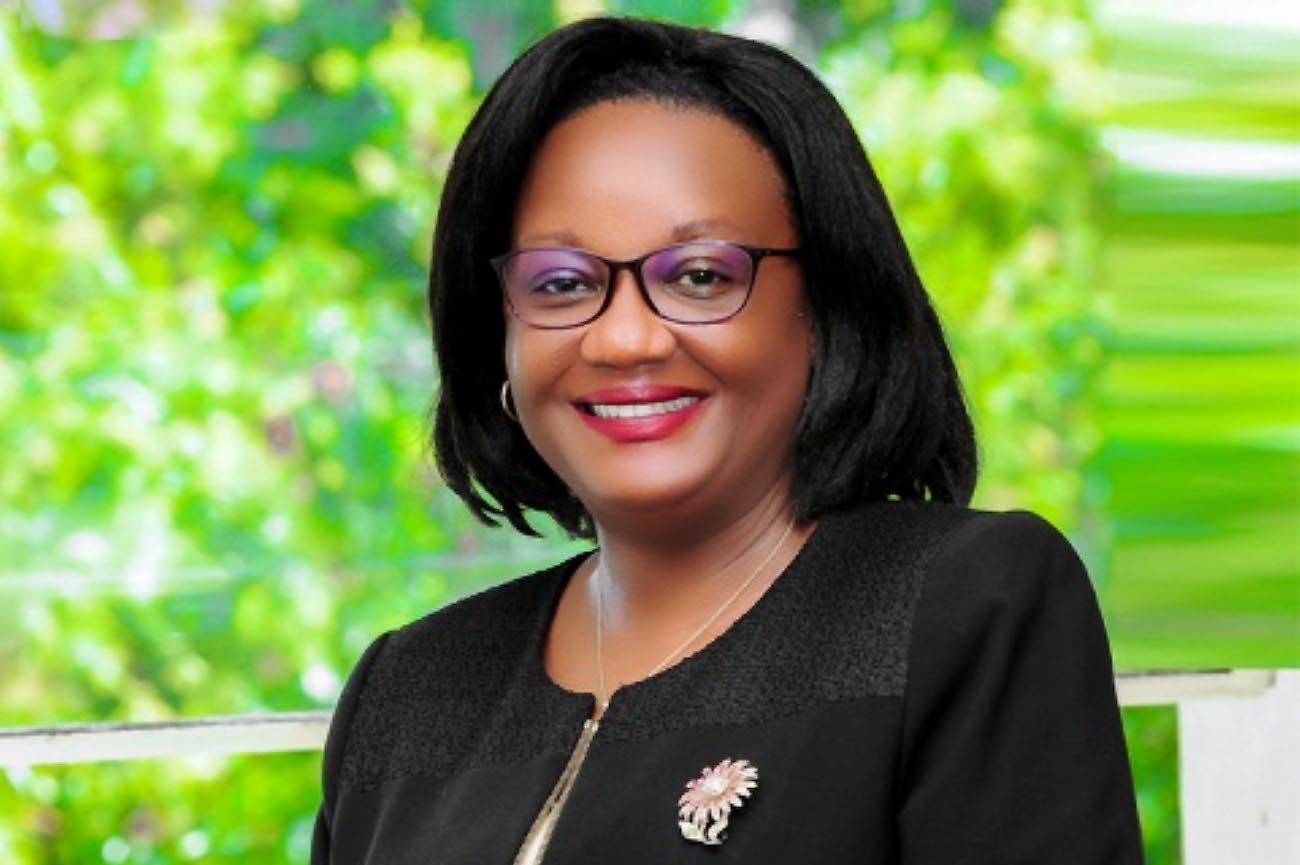 Dear Reader,
I am pleased to introduce our 2020 Annual Report, which illustrates the Makerere University School of Public Health, (MakSPH)'s shared commitment to advancing excellence in public health education, research, and innovation in Uganda and beyond.
In the face of the COVID-19 pandemic, the School of Public Health teams working together with the Ministry of Health and other partners moved fast towards enhancing the knowledge and awareness of our communities and other public health interventions to combat the spread of COVID-19 and mitigate a public health crisis that has thrown the world into disarray. We quickly adapted to the new normal, moving to working in a virtual environment and using blended approaches, to deliver our teaching, learning and research activities.
The pandemic has been a great challenge and slowed down several activities. However, this challenge has also propelled us towards fast-tracking some of our planned advancements including virtual
learning and partnerships, and has accelerated our public health innovations in a bid to contribute solutions to the current and future public health challenges.
Research
Our research has focused on current issues to support evidence-based decision making, and mitigate the impact of the pandemic on essential health and other services, especially in vulnerable groups such as adolescents and children, refugees, among others.
Construction
In 2020, we embarked on construction of our new home that we hope will reduce the space constraints for our staff and students. I am happy to report that the construction is now under way at Makerere University Main Campus. We are sincerely grateful to our partners, sponsors and staff for the efforts towards this great move.
Community Engagement
Our teams have maintained a very active community engagement focus and working with various stakeholders to share research findings and support processes for knowledge translation. We have also maintained a high level of scientific research outputs including over 250 peer reviewed publications in 2020. I cannot thank our researchers enough for this great effort.
Grants
The number of partnerships, grants and volume of work at the School has grown within Uganda and the African region. We are very grateful to our funders; partners and stakeholders for this continued growth.
I acknowledge the extraordinary efforts made by all our staff, students and alumni. We look forward to another productive year and decade of better service to our communities.
Have a nice read.
Dr. Rhoda Wanyenze,
Professor & Dean, School of Public Health, Makerere University
Please Downloads for the full report.