The Role of E-commerce in Commercializing Entrepreneurship Ventures at Mak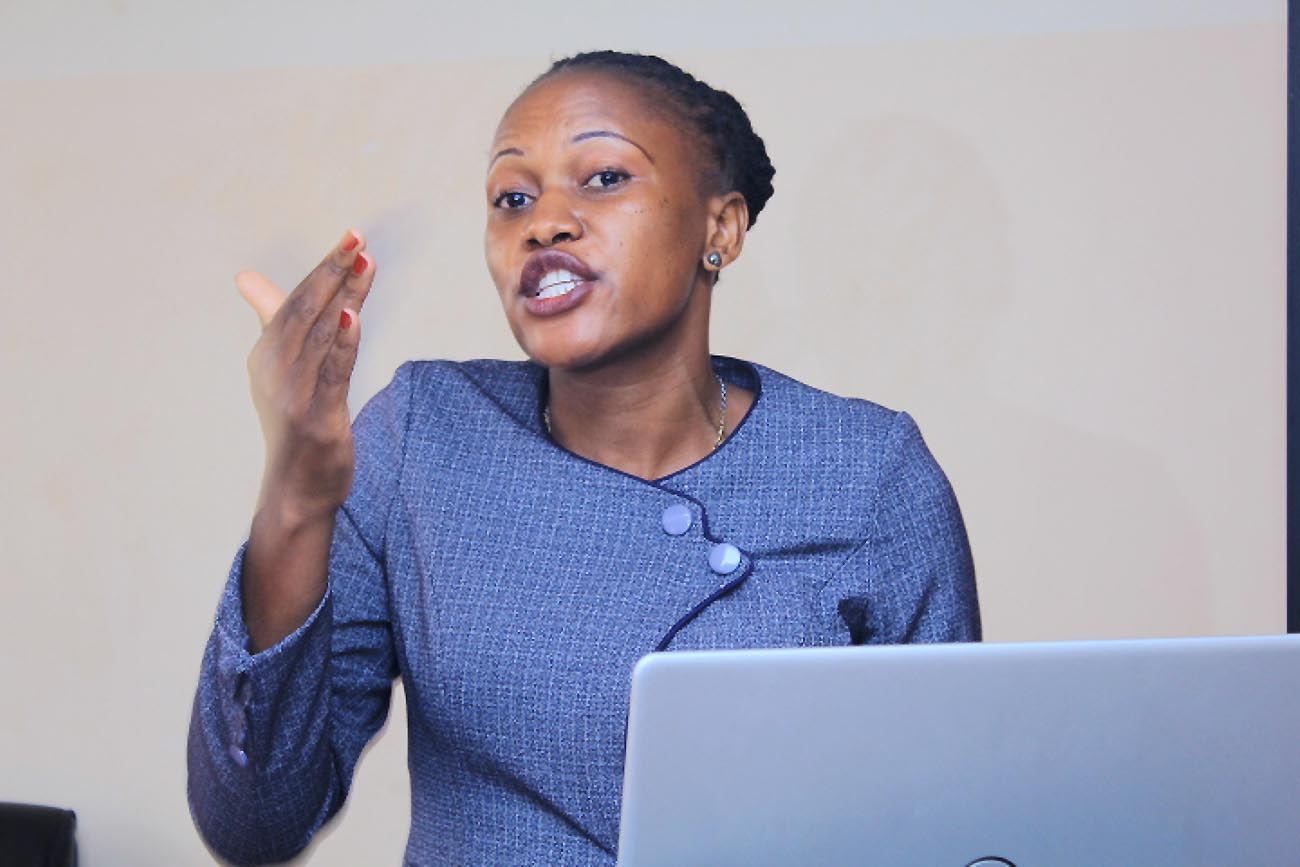 E-commerce, the process of buying and selling goods using the internet, is a great facilitator of trade. Owing to the reduced cost of doing business – in most some cases there is no need for a physical shop, increased efficiency – orders and stock are easily tracked, and increased access to geographically distant markets, E-commerce has become a game changer for businesses that have adopted it. Unfortunately, student entrepreneurs at Makerere University have not been keen to make the most of this avenue of doing business.
According to a team of researchers led by Dr. Hellen Namawejje from the Department of
Statistical Methods and Actuarial Science, College of Business and Management Sciences (CoBAMS), less than 10% of the business enterprises exhibited at the 2018 Annual Students' Entrepreneurship Expo organized by the College were using pure e-commerce. With partial e-commerce, goods and services are sold through internet, but hand-delivered to customers while with pure e-commerce, all the process involved are digital.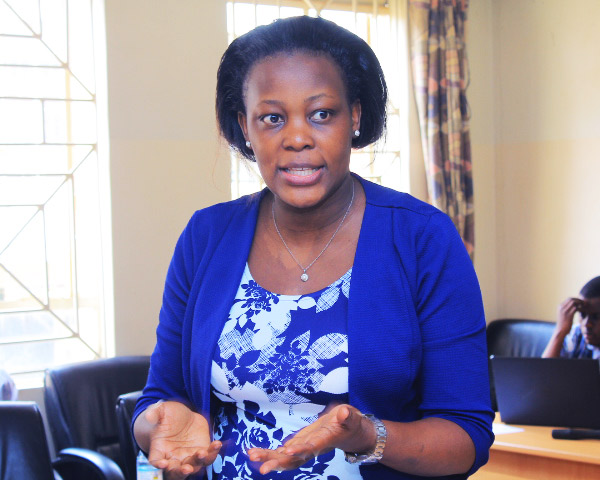 The team, with funding from the Makerere University Research and Innovations Fund (Mak-RIF), therefore sought to understand this low uptake through a study titled "Commercializing of Entrepreneurship Ventures using E-Commerce: Evidence from Makerere University, Uganda". Other members of the research team were; Dr. Proscovia Katumba-Department of Marketing
and Management, CoBAMS, Dr. Patricia Ndugga-Department of Population Studies, CoBAMS, Mr. Augustine Ssekyondwa, Directorate of E-Government Services, National Information Technology Authority-Uganda (NITA-U) and Dr. Isaac Shinyekwa-Economic Policy Research Centre (EPRC).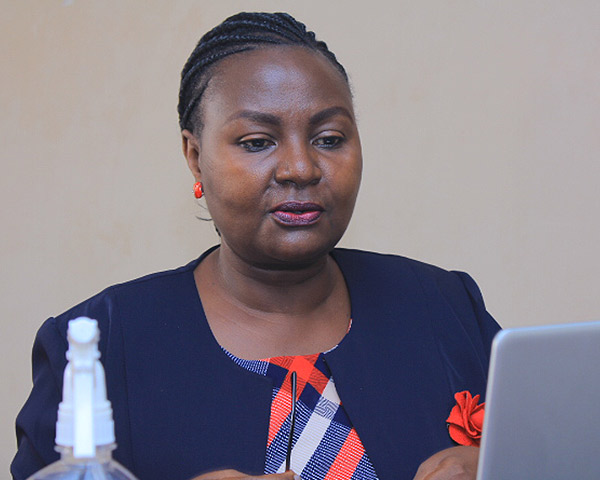 Speaking at the dissemination event held in the CoBAMS Conference Room and virtually on Thursday 17th December, 2020, members of the Mak-RIF Grants Management Committee (GMC) in attendance thanked Government of Uganda for the generous funding that enabled the research team to conduct studies that can help address youth unemployment in Uganda. They equally paid tribute to the Chairperson GMC, Prof. William Bazeyo for his negotiation skills that influenced the Government to allocate the funding.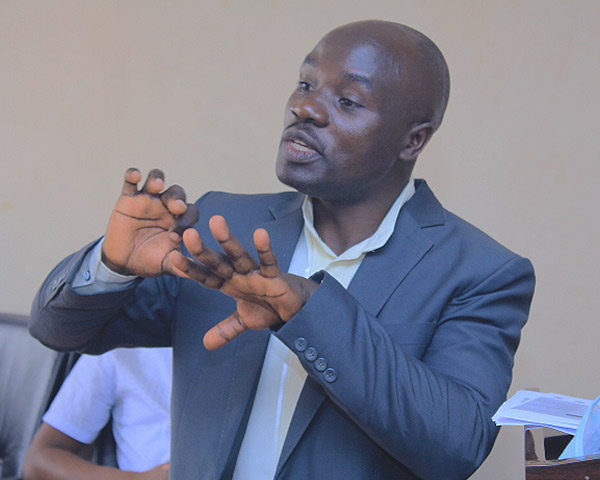 "With 70% of youth in Uganda currently unemployed, this study will be of great assistance in addressing this pertinent issue," remarked Dr. John Mutenyo, a GMC Member. "I urge you to disseminate these findings widely so that the youth can know that there are other avenues through which they can get employment" he added.
Dr. Mutenyo reminded the audience that the call for RIF 3 (the third round of Mak-RIF funding) will go out early next year and urged them to prepare good proposals that can attract Government funding especially in research areas that address NDP III (the Third National Development Plan) and the SDGs.
"Entrepreneurship and E-commerce are currently big players in the economy of any country in the world. I believe that these findings are not going to end here but will be taken down to potential users and hopefully help them. This will boost the impact that we ought to see from these research funds" added Dr. Isa Kabenge, another GMC member.
When it comes to understanding business ventures, it is always advisable to hear from an established practitioner. E-commerce ought not to be the exception. Delivering a brief keynote address, Makerere University alumnus and Founder, Xente Tech Limited, Mr. Allan Rwakatungu paid tribute to his alma mater and the research team in particular for taking steps to bring more Ugandans into the digital economy.
Xente is a platform founded in 2016 with a vision to make every person and business join the digital economy. "The opportunities out there are immense, not only for users of the platforms but also for entrepreneurs who are able to harness them" shared Mr. Rwakatungu.
Taking an example of Jumia, he noted that although the company controls less than 3% of the total retail market in Africa, it is worth billions of US dollars. "To show you what that actually means, the percentage covered by Alibaba is about 25%, and when you look at the size of the Chinese market, the opportunities for growth are immense" he added.
According to Wikipedia, the Alibaba Group recorded a net income of US$ 19.82 Billion in 2020 and had over 117,000 employees as at 31st March 2020.
Addressing participants, the Dean School of Business, CoBAMS-Dr. Godfrey Akileng observed that the current disruptions occasioned by the COVID-19 pandemic have provided us all with an opportunity to rethink how we can better manage and do business. "Those who will not embrace international electronic payment systems will struggle as the pandemic continues to sustain itself."
He added that the mix of entrepreneurship and e-commerce presents students of business with an opportunity to reflect further on the contribution of these areas to development. "Uganda is considered among top ten most enterprising countries in the world but unfortunately, the demise of these business startups is very high. I hope this research will help us illustrate how e-commerce can find a lasting solution in terms of sustainability of these firms."
Giving an overview of the project, Dr. Prossy Katumba identified absence of delivery infrastructure and secure payment methods as two major barriers to the wider acceptance of E-commerce in Africa. "Several countries lack an organized physical address system, and cash on delivery is the main payment method that online merchants such as Jumia, SafeBoda, Café Javas, Xente among others must deal with."
She added that the entrepreneurship course offered to all undergraduate students at the Schools of Economics and Business, CoBAMS as well as Masters of Business Administration (MBA) and Masters of Economic Policy and Management students equips them with skills that enable learners to start their own enterprises.
"We have some success stories that have come out of this entrepreneurship course such as Dalausi Juice in Wandegeya, which has become a must-have at high-end parties" shared Dr. Katumba. "This thriving business was birthed out of a simple coursework idea" she added.
Dr. Katumba equally made mention of Andrew Mupuya, who as a result of his course work in entrepreneurship went into the production of recycled paper, "and has as a result won many awards from various international organizations and been featured on CNN – we encourage our students to start small and grow their ideas into a formidable business," she explained.
Presenting the findings, the Principal Investigator-Dr. Namawejje shared that 796 out of 1,320 students that took part in the 2018 Entrepreneurship Expo were surveyed. 47% of these were female while 53% were male. 77% of participants were below the age of 24 while 23% were aged 24 years and above. In terms of origin, 38% of participants were from the Western region, while 32% were from Central, 16% from Eastern, 8% from Northern and 6% either from other regions or of different nationalities.
Technology is an essential driver of e-commerce uptake. 88% of the 796 respondents used smart phones, while 52% used laptops, 4% used either desktops or tablets and 9% had no device to use. The high percentages recorded in the use of smart phones and laptops could imply that some respondents used more than one device.
Additional drivers of E-commerce uptake reported included; the Annual Students' Entrepreneurship Expo that enabled budding entrepreneurs to practice what they had learnt in class and a regulatory environment that was conducive to doing business online – there are no restrictions imposed on entrepreneurs who posted their products and services on various platforms. The natural shift of businesses online due to the COVID-19 pandemic was also another driver of e-commerce uptake by both entrepreneurs and customers.
The findings further revealed that entrepreneurs employed three main models of E-commerce; Business to Customer (B2C), Business to Business (B2B) and Business to Government (B2G). At 80%, B2C had the largest share while B2G was understandably at only 1%. "Owing to the capital intensive nature of doing business with Government, we did not expect the B2G model to feature prominently in our findings" explained Dr. Namawejje.
At 95%, the use of Social Media Platforms dominated the channels employed by students to reach their customers. This was followed by Websites at 21%, Email at 18%, Mobile Short Codes (SMS Codes) at 4%, Word of Mouth at 1.8% and Making Calls at 0.8%. Platforms such as Facebook have already taken advantage of this trend by introducing Facebook Shops – enabling businesses to create online stores on Facebook and Instagram free of charge.
Despite the availability of free options for entrepreneurs to easily embrace e-commerce, it became apparent to the research team that some barriers were impeding this. The lack of e-commerce knowledge topped this list with 73% of entrepreneurs citing it. This was followed by the high cost of internet at 67%, Lack of access to gadgets at 54% and Poor Internet connections at 49%. Trust and cyber security issues were cited by 45% of respondents while Conservatism among community members accounted for 20%.
To help boost the commercialization of entrepreneurship ventures using e-commerce, the research team made the following recommendations at policy level;
Government should provide subsidized or free Internet to Makerere University to enable students easily utilise online platforms for generating and nurturing entrepreneurship ideas and projects.
Taxes on e-commerce enablers such as Internet and smart phones should be reduced as a way of attracting business enterprises especially the start-ups to take up e-commerce in their operations.
Government should support building of e-commerce infrastructure at Makerere University since it's a Government institution.
The dissemination event was moderated by Dr. Anthony Tibaingana from the School of Statistics and Planning, who last week disseminated his findings on "The impact of Skilling the Youth and Women in Household Enterprise Start-Up and Performance in Uganda".

Article by Public Relations Office
EfD-Mak Centre at a Glance (2019-2020)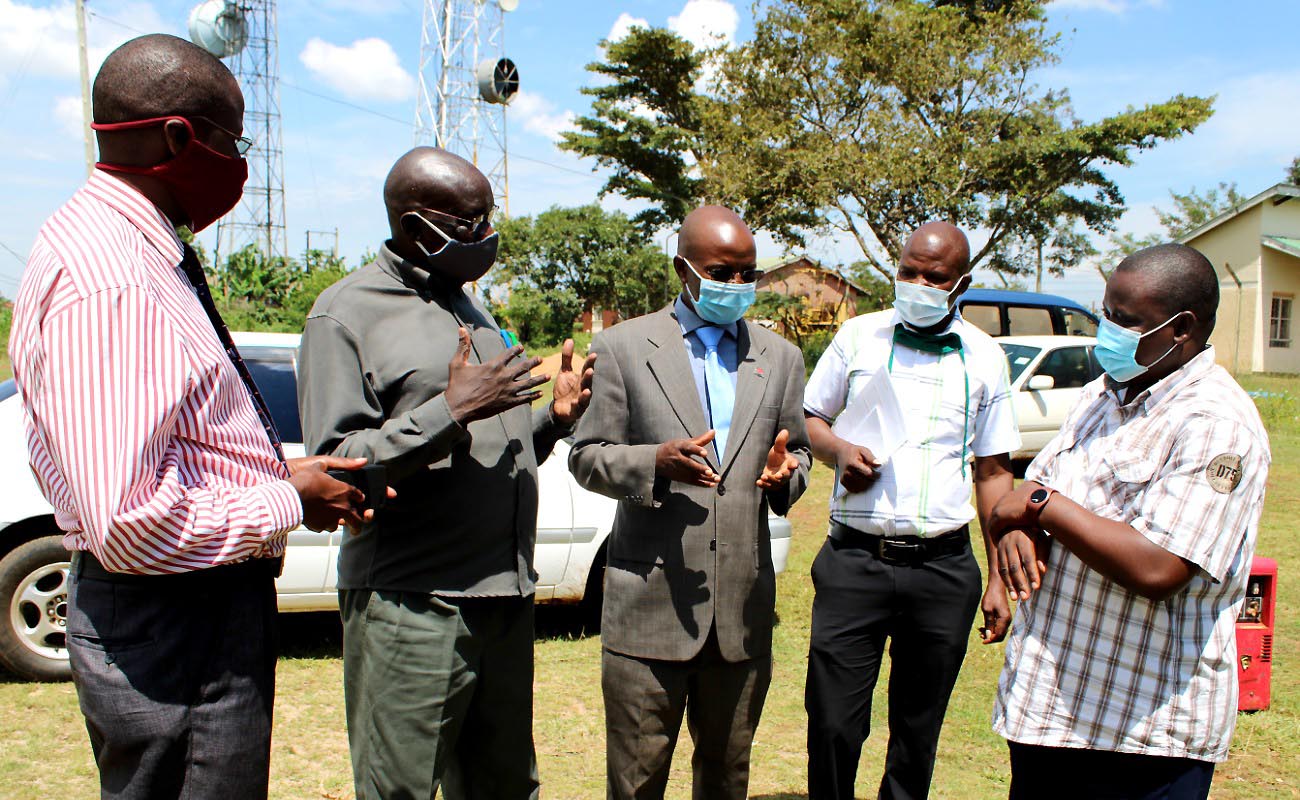 The Environment for Development initiative (EfD-Mak) Centre Uganda started its full operations in the Financial year 2019-2020. The centre went through a full process of institutionalization and established a fully functional office with Administrative staff managing its operations.
The centre has lived up to its mandate by enrolling 25 Research fellows (13 Senior Research fellows, 9 Research fellows and 1 Junior Research fellow). The centre has conducted four (4) trainings and seven (7) policy dialogues both at low and high-level and exchanged ideas and debate on the status, impact and direction of environmental policy in the country.
The centre has also conducted research, published, written policy briefs and established local and international research and policy networks with collaborating research institutions and policy makers in Government Ministries, Departments and Agencies.
This report gives you the major impact activities undertaken by the centre in its 16 months of existence.
Please see Downloads for details
Mak-RIF Plugs Tax Education Gaps in Uganda's Informal Sector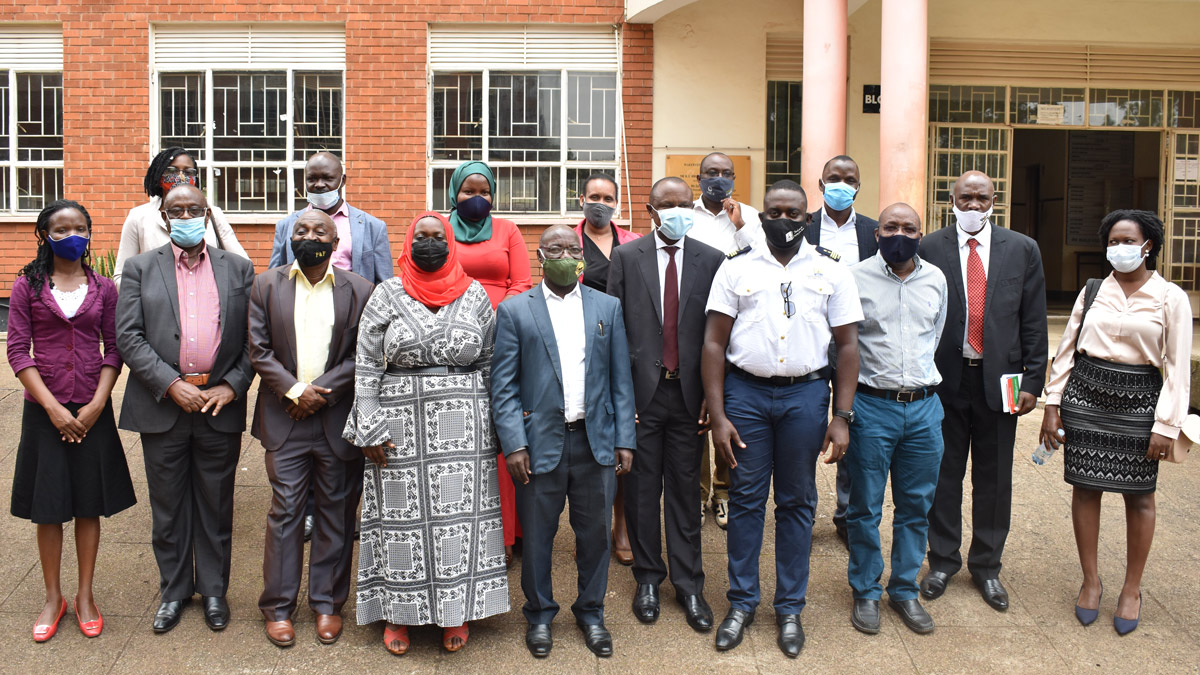 According to statistics from the Uganda Revenue Authority (URA) Annual Data Book 2018/19, at 12.44%, Uganda's average tax to GDP ratio over the last five years is one of the lowest in the region, and far below the sub-Saharan Africa average of 16%. Simply put, the total tax collected by URA has on average over the past five years accounted for only 12.44% of the size of Uganda's economy. Comparatively, Kenya, Tanzania, Rwanda and Burundi recorded average tax to GDP ratios of 16.10%, 12.83%, 15.80% and 13.55% respectively over the same period.
This should not come as a surprise, given that 2016 statistics from the Uganda Bureau of Statistics (UBOS) indicated that approximately 98% of Uganda's population of working age (14-64) were engaged in the informal sector. The title of a 2017 article published by the Economic Policy Research Centre (EPRC) based on the same statistics put it aptly, "Informality Growing Faster than Formality".
Expanding the tax base by tapping into semi-formal economic activities is going to be one of the major focus areas in the Third National Development Plan (NDPIII) 2020/21-2024/25. It is against this background that researchers in the College of Business and Management Sciences (CoBAMS) led by the Principal, Dr. Eria Hisali conducted a study that sought to understand which gaps exist in tax education and how these gaps can be packaged into improving compliance and subsequently broadening the tax base in Uganda.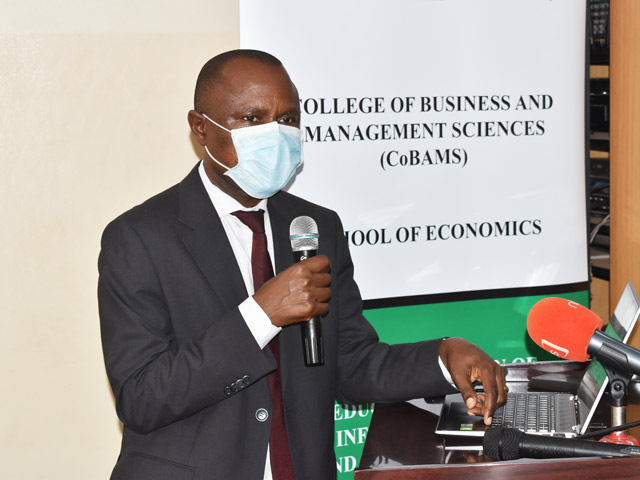 Funded by the Government of Uganda through the Makerere University Research and Innovations Fund (Mak-RIF) the research undertaken in 2020 targeted over 500 respondents with particular focus on the informal sector. In addition to the Principal Investigator (PI) Dr. Eria Hisali, the research team consisted of Dr. Ismail Kintu, Dr. Fred Bateganya, Ms. Marion Atukunda, Ms. Winfred Nalwoga, Mr. Nicholas Musoke, Mr. Patrick Lumala and Dr. Kagarura Willy.
Speaking at the research dissemination workshop held on 10th February 2021 in the School of Business Conference Room, Dr. Hisali shared that "The research advocates for a comprehensive review of Uganda Revenue Authority's tax education programme with focus on linking tax collection to better service delivery,"
The research team's interaction with members of the informal sector revealed that tax education being provided is not well suited to the informal sector. "For instance, tax exhibitions, messages on websites and brochures do not provide the best approach to reach out to the informal sector. The informal sector needs more engagement with emphasis on field visits and face-to-face interaction," explained Dr. Hisali.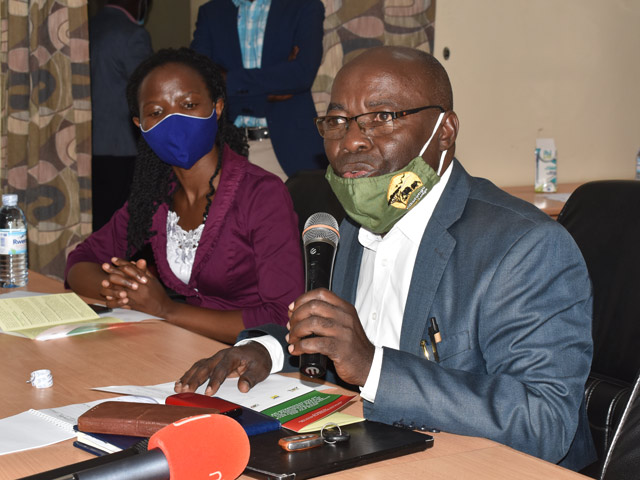 The Principal Investigator however pointed to some quick wins that could be adopted as URA evaluates and updates its tax education programme. He noted that approximately UGX 6 Trillion had been allocated to livelihood programmes by the Government of Uganda between the 2018/19 and current financial years. "How can tax education be included as part of the package that these Government livelihood programmes contain? I think we could see some quick wins because as recipients benefit from livelihood programmes, they could be asked to register as tax payers."
Findings shared by the research team further revealed a limited coverage of tax education. Whereas 53% had been told or heard about the importance of paying taxes, only 40% had received education on how to register for taxes while only 38% had heard about filing tax returns. Furthermore, only 32% had received tax education on fines and penalties, 29% on the benefits of paying taxes and only 16% on audits and assessments.
Nevertheless, some of the registered respondents who admitted to not paying taxes cited low tax morale as well as poor service delivery and unfairness as reasons for their noncompliance. Researchers further took note of the limited personal touch with potential taxpayers in the informal sector, disconnect between the current taxpayer education modality and unique features of the informal sector, as well as the cost implications and overly technical language in existing modalities as some of the reasons for nonpayment of taxes.
The Study concluded that:
Majority of the respondents had limited or no knowledge about the Tax Identification Number (TIN), a critical requirement for tax payment. More than half of respondents did not know how to acquire a TIN.
Actors in the informal sector cannot differentiate between taxes paid to URA and those paid to local governments and other bodies that bring together operators.
Most respondents did not know how to formalize their business/enterprise, another important factor for tax registration.
There exists some form of registration of informal businesses/enterprises upon which formalization can build.
The URA tax education campaigns messaging and targeting has left out some potential tax payers. Messaging and targeting of tax education is key to realizing intended results of growing the tax base and ultimately the tax revenues.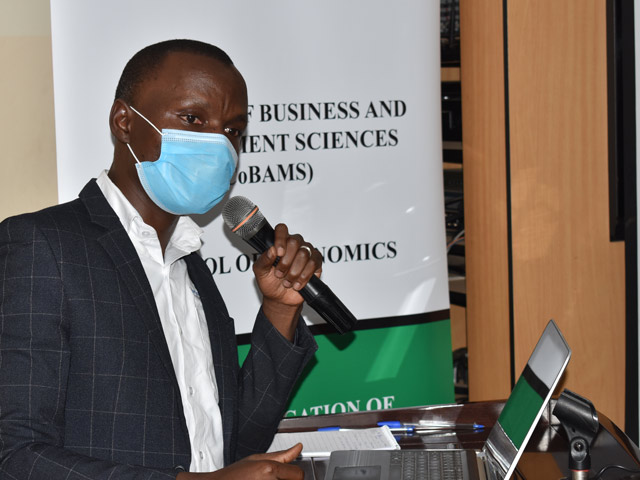 The Research Dissemination attracted participants from URA, Kampala City Traders Association (KACITA), Academia, Private Sector, Civil Society, the Media, Mak-RIF Grants Management Committee (GMC) as well as staff and students from Makerere University.
Painting a picture on the new ideas and innovations to foster a taxpaying culture through tax education, URA's Mr. Nicholas Musoke who represented the Assistant Commissioner Research Planning and Development-Ms. Milly Nalukwago, noted that whereas Uganda's population is approximately 45.7million, the taxpayer register stands at only 1.59million. Approximately 953,000 of those registered are active taxpayers, while 906 URA clients pay 80% of the tax. The informal sector currently contributes less than 1% (0.03%) of tax collected.
To help achieve this, URA plans to roll out the AEN strategy. AEN stands for Awareness, Empower and Nurture. Under Awareness, URA intends to intentionally engage the public on tax laws, roles, rights, obligations and opportunities relating to tax. Under Empower, URA will guide taxpayers on their rights as well as how and when to fulfil their tax obligations, while under Nurture, the Authority will set up and support mechanisms to cultivate and maintain a taxpaying culture.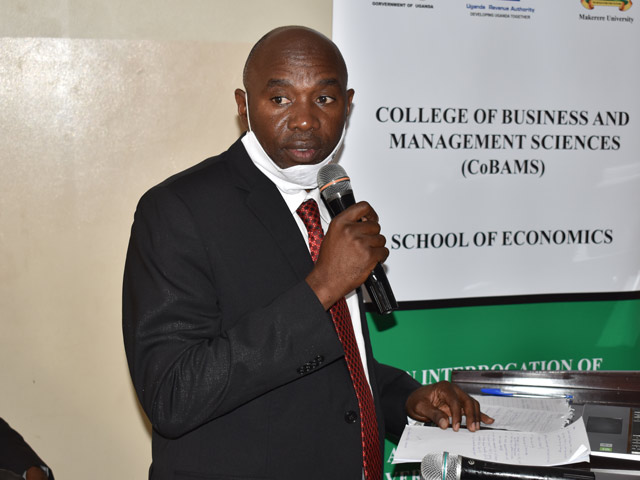 Dr. John Mutenyo who represented the Chairperson of MakRIF GMC- Prof. William Bazeyo in his address commended the Government of Uganda for prioritizing research at Makerere University. "In phase One of Mak-RIF, the Government committed UGX 30billion and this was one of the research projects that
was funded under that phase. To date, over 500 competitive research grants have been supported."

Prof. Bazeyo congratulated Dr. Hisali and the entire research team for undertaking a study geared towards strengthening the implementation of NDPIII and supporting the development of Uganda. "Most importantly, I would like to thank Dr. Hisali and the team for having a collaborative study that involved the key stakeholders such as URA. These are the stakeholders that are going to make it easy to buy into and implement the outcomes of this research."
Commenting on the findings, the other stakeholders at the research dissemination workshop pointed out the need to embark on trust building programmes with the taxpayer. They equally emphasised the need to consider reducing the load on the tax payer. The taxpayer in Uganda is subject to taxes such as;
Value Added Tax (VAT), Pay As You Earn (PAYE), Customs, Demurrage, Income Tax, Withholding Tax, Excise Duty, Over-The-Top (OTT)/Social Media Tax among others.
Article by Public Relations Office
Secondary School Dropouts a Dominant Force in Uganda's Informal Sector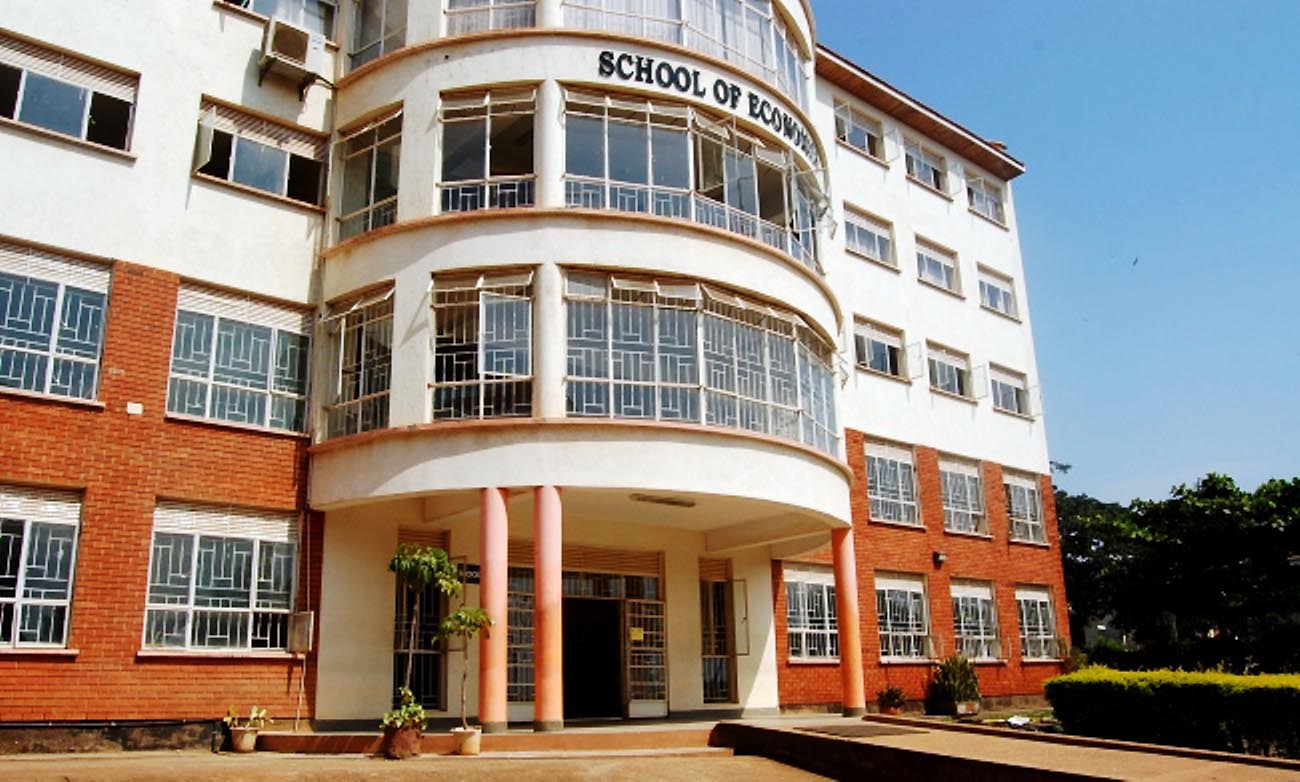 Research conducted by a team led by Salmon Mugoda a Member of Faculty, Department of Economic Theory and Analysis, School of Economics, Makerere University has brought to light evidence of a strong entrepreneurial spirit among secondary school dropouts than any other level of education. Findings further revealed that this dominance is driven by two key factors, namely; wanting to take advantage of an existing business opportunity and failure to find employment in the formal sector.
These findings are contained in the first publication under the project titled: "Understanding the dynamics of the informal sector in Uganda" funded by the Government of Uganda through the Makerere University Research and Innovations Fund (Mak-RIF). The Open Access article, The portrait of Uganda's informal sector: What main obstacles do the sector face?, was published in Cogent Economics & Finance, Volume 8 Issue 1, and is accessible at: https://doi.org/10.1080/23322039.2020.1843255.
Other embers of the project team include; Stephen Esaku-Adjunct Faculty, Kyambogo University (Soroti Campus), Rose Kibuka Nakimu-Faculty Member, Department of Economic Theory and Analysis, School of Economics, Makerere University and Assoc. Prof. Edward Bbaale-Dean School of Economics and Director EfD-Mak Centre, Makerere University.
Please see Downloads below for a copy of the article