Students Champion the Campaign Against Sexual Harassment
Makerere University Gender Mainstreaming Directorate (GMD) in partnership with UN women, Swedish Embassy and NBS TV capped the 16 days of Women Activism by celebrating the late Susan Oregede who was a key champion in the struggle of ending violence Against Women and Girls.
In the annual event of the Two4One Talent for change Against  sexual Harassment contest  grand finale on the 9th December 2020 at Next Media conference Center, the Director Makerere Gender Mainstreaming Directorate Dr. Euzobia Mugisha Baine, noted that the Two4One campaign is aimed at increasing awareness of the problem of sexual harassment and tapping into student's innovativeness to strength their agency in the prevention and response to sexual harassment, through thinking and doing what they love most (edutainment) where students either individually or in groups, work on innovative songs, drama skits, poems and dances which are used as ambassadorial messages within their Universities and communities.  And that unlike last year's grand finale, where 15,000 students filled Makerere University Freedom Square in just one night, this year's campaign was affected by the COVID-19 challenges and thus the concert was largely virtual with  majority  following through the NBS TV live cast and all the social media handles of the organisers.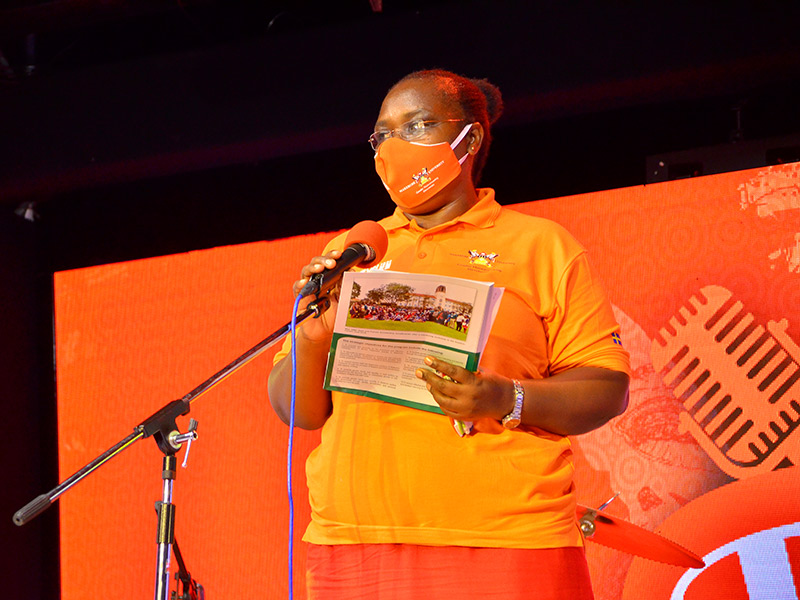 Dr. Euzobia Mugisha Baine noted that for purposes of having more students from other universities in the campaigns, a Two4One campaign website was created (two4one campaign.mak.ac.ug) through which students from all Universities and tertiary institutions created accounts, uploaded videos and mobilized their fellow students to participate through voting. Makerere University,  Gulu University, Uganda Christian University (UCU), Bugema University, Kyambogo University, Buganda Royal Institute, Busitema University, Kampala University, Muteesa 1 Royal University and MAT  Abacus business School, Mbarara University Science and Technology (MUST) registered to participate in the contest. And that 167 students registered, 62 of these were females and 105 were males. Out of these, 50 were able to compose and submit their pieces within a period of three weeks. Out of the 50, 15 were females and 35 were males and on the 1st December 2020, these were presented to the judges and out of the 50 contestants presented 15 were recommended to the grand finale.
Dr. Euzobia Mugisha Baine recognized students from universities and tertiary institutions for responding to the call and revealed that Makerere University and GMD would like to partner with those institutions to implement programs that end sexual and other forms of gender-based violence (GBV).
Remarking the relevance of the GMD at the mighty hill, Dr. Euzobia Mugisha Baine thanked Makerere University Management through the Vice Chancellor Prof. Barnabas Nawange for the commitment to the zero tolerance to sexual harassment and noted that currently Makerere University is taking on the lead in fighting against sexual harassment.
She also showed gratitude to the UN Women and the Embassy of Sweden in Uganda for their unfailing partnership in prevention and response to sexual harassment at Makerere University and for their efforts to make the event happen.
"I want to thank UN women and the Swedish Embassy in Uganda for your strong and consistent partnership in prevention and response to sexual harassment at Makerere University.  I thank you particularly for making this event happen," expressed Dr. Euzobia Mugisha Baine. 
Speaking on behalf of UN Women, Ms. Evely Letiyo echoed that sexual harassment robs off girl's dreams and that it doesn't only affect them physically but also emotionally thus called upon everyone to stand out against sexual violence.
She further reflected on her past 15 years as an Assistant lecturer, where students would approach her in office and report to her cases of sexual harassment and she had no solution to them, but after joining UN Women, with the responsibility of Ending Violence Against Women and Girls (EVAWA) in Uganda, sexual harassment and Gender Based Violence, she can now fight against as well as sensitize others about the evil. She added that students' voices matter a lot thus calling upon all universities to stand up and respond positively by having an open to the students say.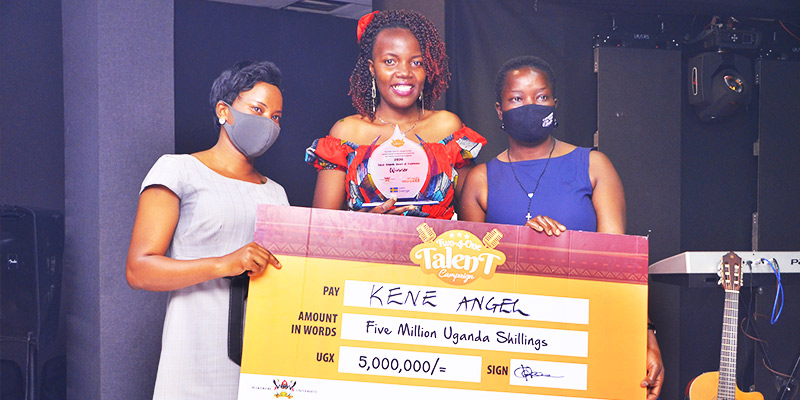 Speaking on behalf of the judges, Ms. Eleanor Nabwiso applauded GMD for boldly standing against the sex for marks vice by helping the victims.
She commended the students from all universities who participated in the challenge and congratulated the 3 winners upon the big achievement and urged them to continue passing on the message to others and noted that the coaches did a grateful job in polishing of the contestants' composition. Amidst the chants, the winners were awarded as follows:
Ms. Angel Kene a 3rd year student at Makerere University doing Bachelors of Social Works and Social Administration merged the winner and was awarded the Susan Oregede Award of Excellence, 5 million Uganda shillings.
Timothy Mutebi a 3rd year student at Makerere University pursuing Bachelors of Arts in Music emerged the 2rd runner up and was awarded the Susan Oregede Award of Excellence of 4 million Uganda shillings.
Bint Kasedde a 3rd year student at Makerere University pursuing Bachelors of Education emerged the 3rd winner and was awarded the Susan Oregede Award of Excellence of 3 million Uganda shillings and a certificate of participation.
All the contestants were awarded a certificate of participation.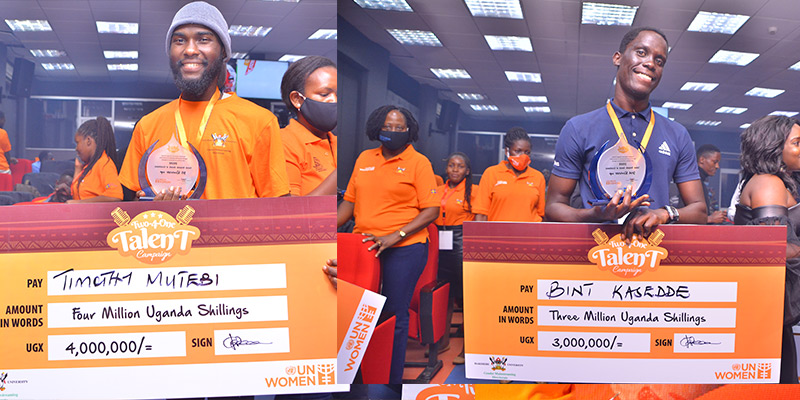 The Minister of Gender in the 85th cabinet of Makerere University Students Guild Ms. Marion Kirabo enlightened that in their tenure of office as leaders of the University, the Guild President HE Julius Kateregga and his team decided to come up with a solution of having students sensitized about sexual harassment and that's how they came out with the two4one challenge/ campaign. The campaign was organised by Gender Mainstreaming Directorate and UN Women which has turned into an annual event.
During her performance, singer Spice Diana, reflected back on her days while at university, and revealed that she once faced sexual harassment while at the university but she stood firm and said no to the oppressor and called upon everyone to stand out and kick the vice out of the universities.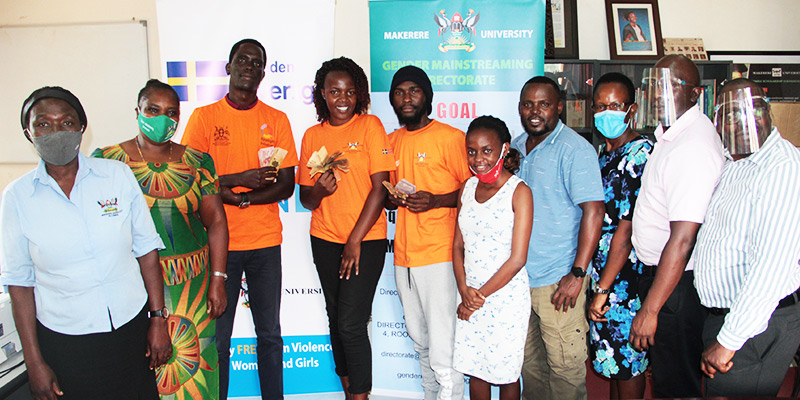 "Don't keep quite when you see or hear sexual harassment. Speak out," She said.
The event was crowned by entertainment from the B2C who also called for an end of the Gender Based Violence.
Mr. Eric Tumwesigye, Senior Gender Officer at GMD expressed appreciation to all the students who participated in the competition amidst end of Semester exams. He congratulated the winners and urged others not to give up as more campaigns are still coming up.
Mr. Tumwesigye concluded his remarks by thanking the judges; Mr. Benon Mugumbya, Ms. Elneor Nabwiso and Ms. Naava Grey for accepting to take on the role. He further recognized the Department of Performing Arts Makerere University particularly Dr. Branco Sekalega, Mr. Phillip Luswata and Ms. Juliet Sessanga for the great job they did in training the 15 students and ensuring that they were ready for the   grand finale.
The event was hosted by Mr. Obed Obedgiu Kwokuboth Jalmeo a third year student at Makerere University and Ms. Sheila Salta of NBS TV
WHS Regional Meeting Africa 2021: Finance Chairperson's Update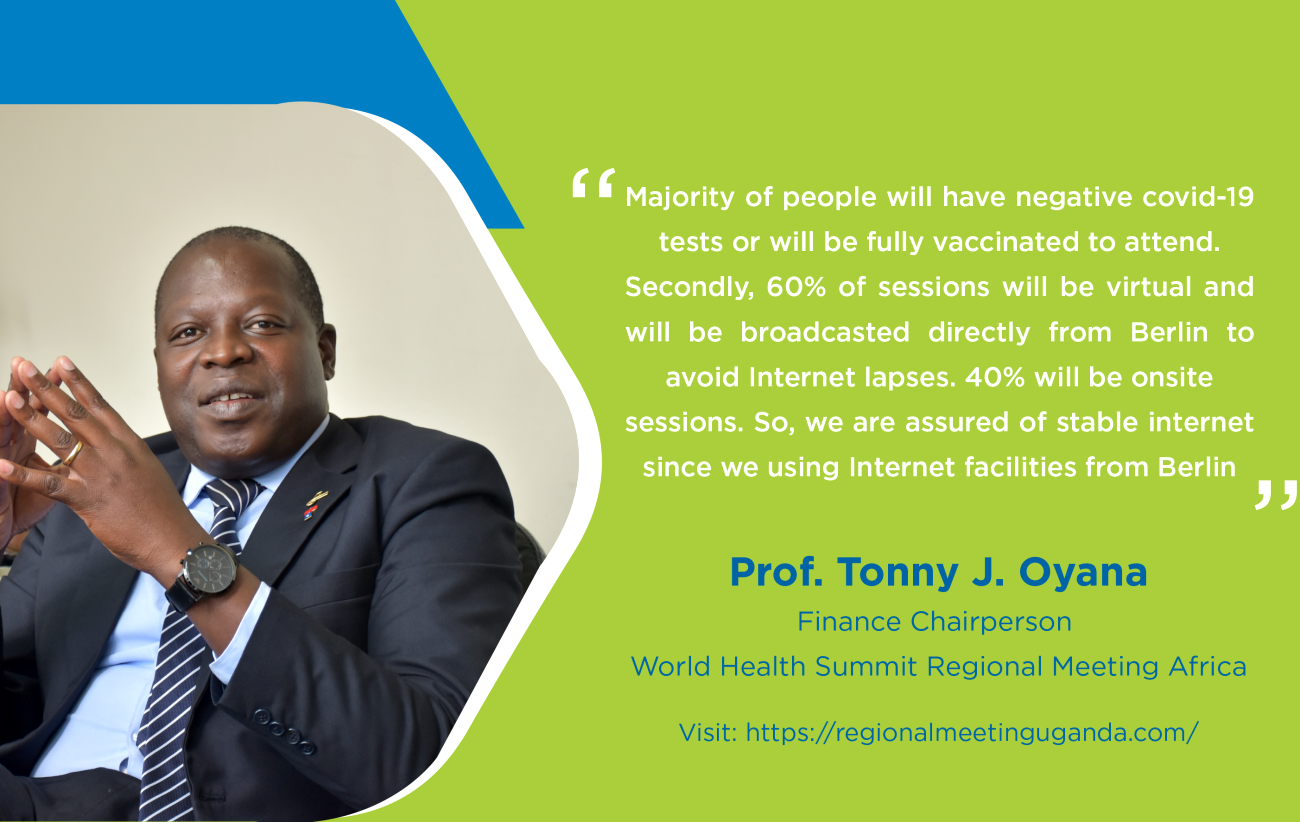 SOPs: Our plan is to have 200 sets of people in different spacious rooms…

Prof. Tonny j. oyana, finance chairperson whs regional meeting africa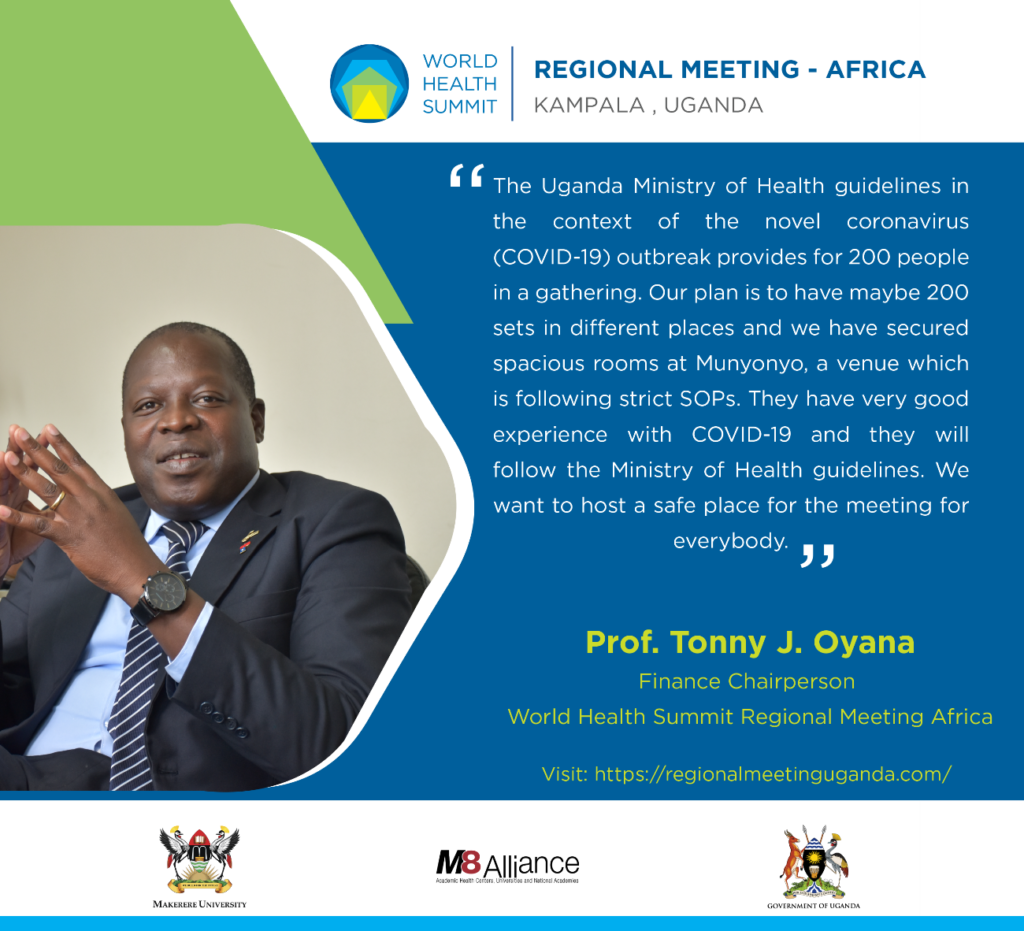 We are sincerely grateful to our sponsors…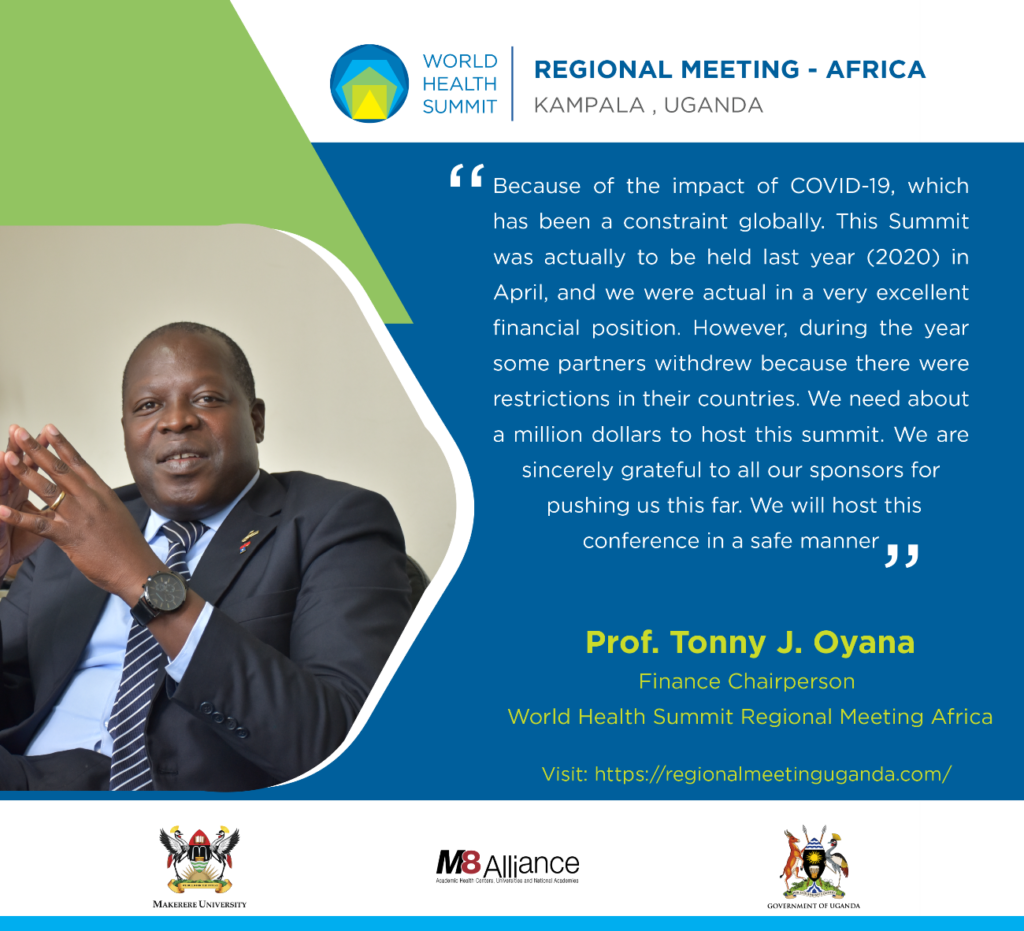 Over 15 core sponsors…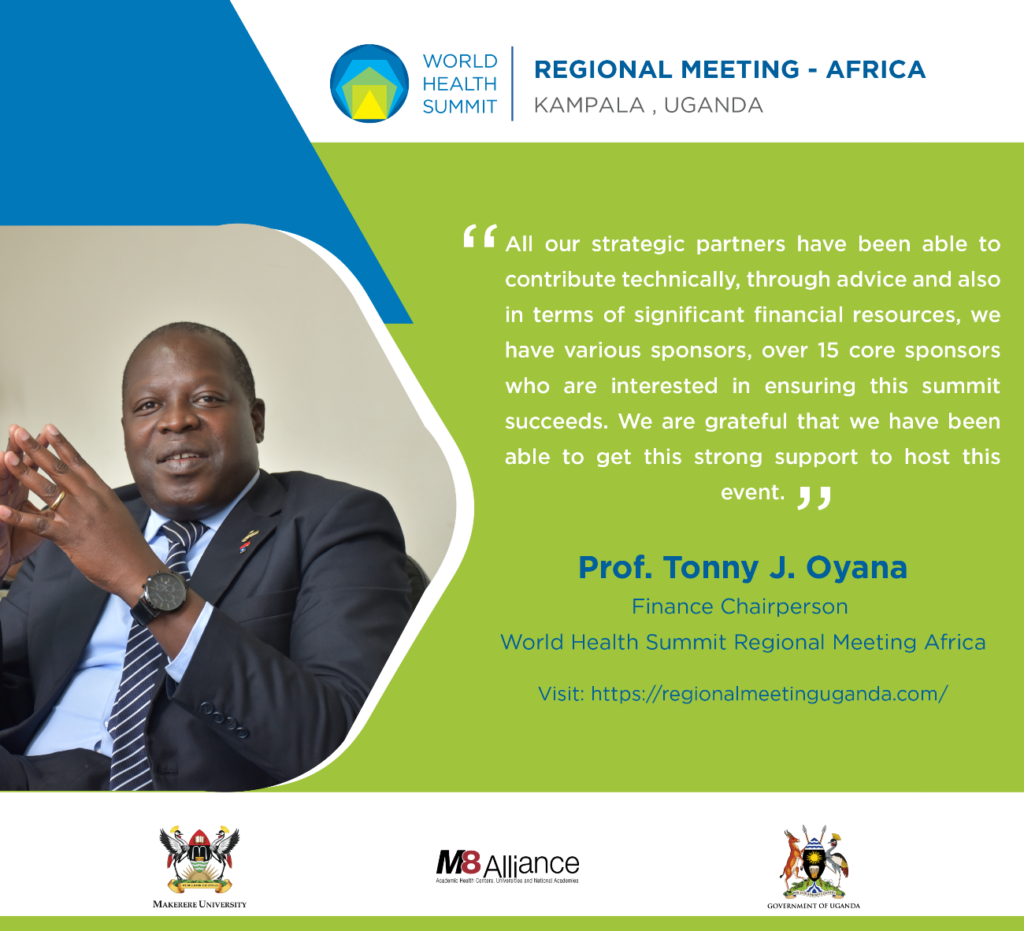 Sessions: 60% Virtual, 40% Onsite…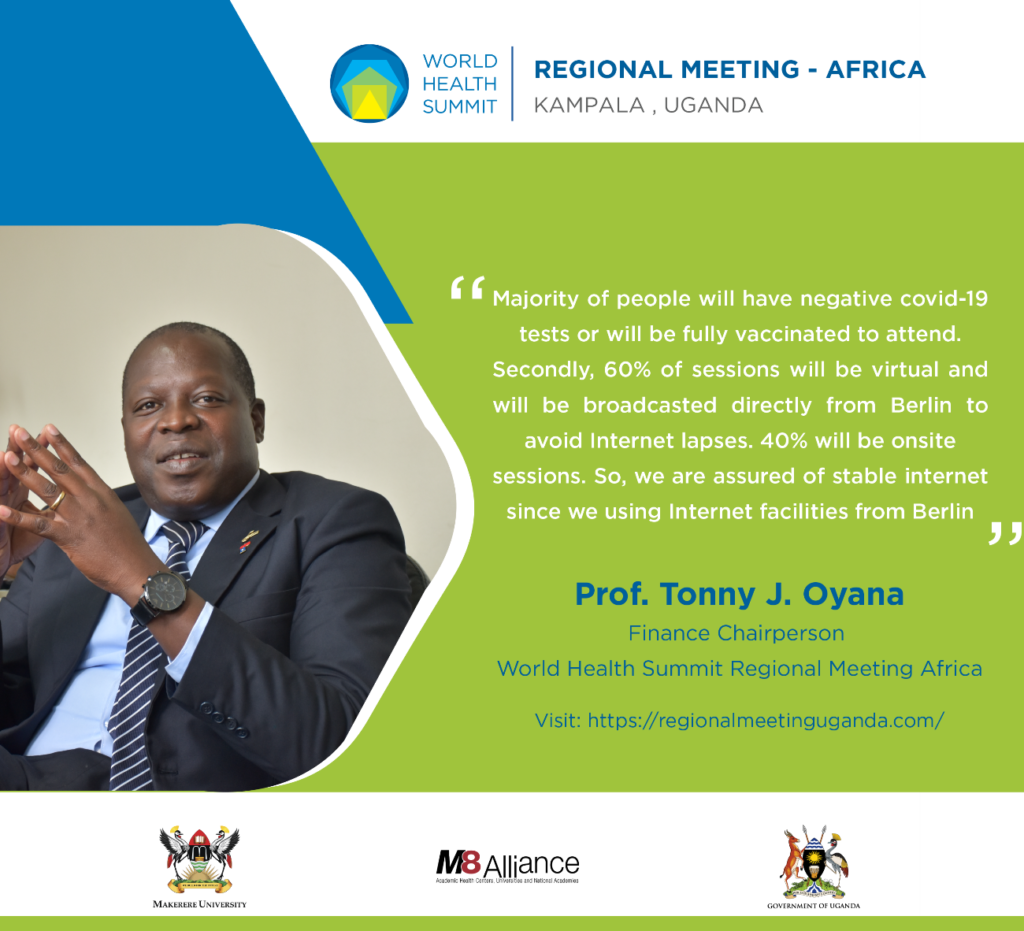 HERS-EA Fourth Leadership Academy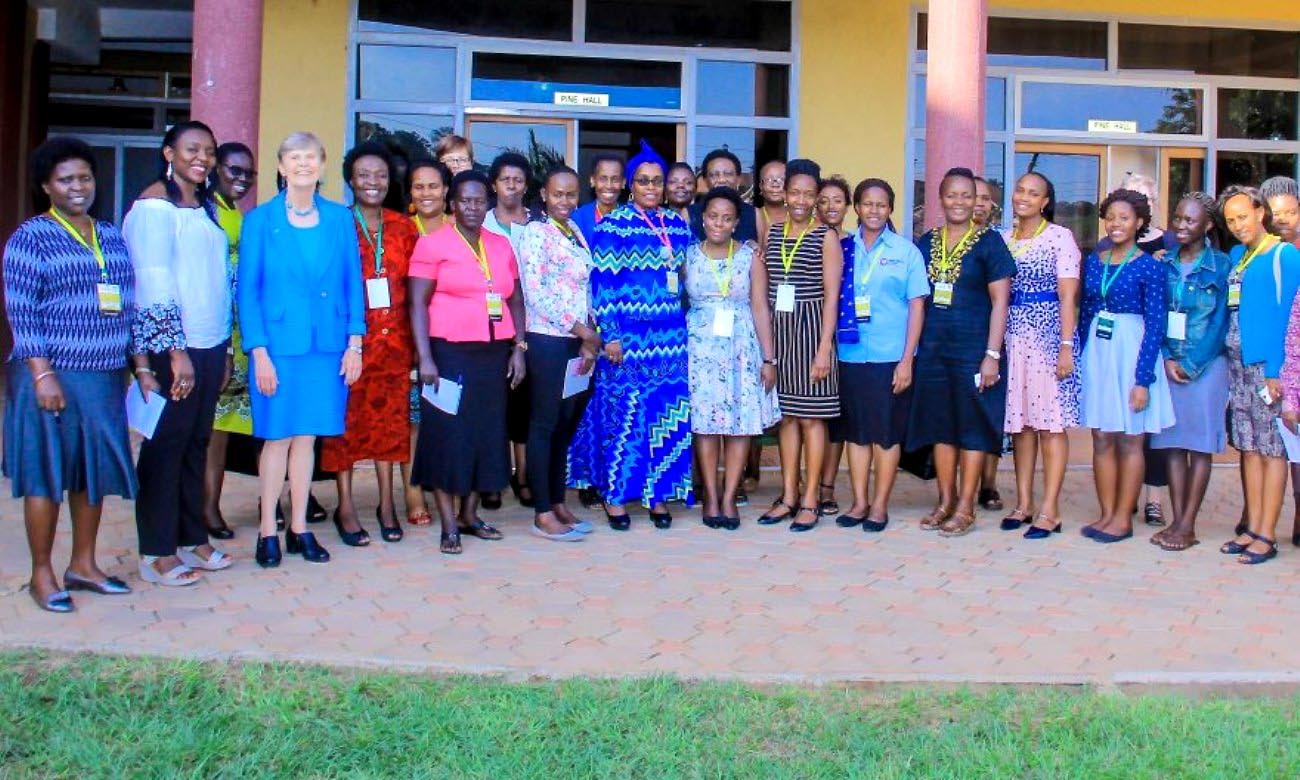 The Higher Education Resource Services-East Africa (HERS-EA) provides an intensive residential one-week leadership and management development curriculum focused on women, mainly in higher education institutions and administration.
In response to the current Covid-19 pandemic, HERS-EA Fourth Academy will be a totally virtual one. As such, the Academy previously scheduled to take place between June 28th – July 3rd has been postponed by one week to July 5th-9th. 
Theme: "Positioning Women for Leadership in Higher Education"
A. Institutional Development
1. Managing and Leading Change
2. Reframing Organizations for effective work
3. Developing Effective Partnerships in Higher Education for Women and gender focused advancement
B. Personal Development
4. Career Mapping/building dossier/personal development
5. Professional Women's economic empowerment through Enterprise development and management for profit maximization
6. Research and Publishing; Leadership and Fundraising for projects including research and publication.
C. Networking
7. The Power of Mentoring; Networking
Who Should Attend?
HERS-EA expects many diverse and dynamic women leaders to attend the ACADEMY, to share and learn from multiple institutional perspectives with guidance from women with a wealth of experience in higher education, national academic organizations, government and non- governmental organizations. Participants are expected hold mid to senior-level positions and bring expertise from all parts of a college or university. They also represent a range of national groups, ages and years of experience in higher education and other fields.
Applying to the ACADEMY:
The deadline for registration has also been extended to June 30th. For more information regarding registration, please visit the website: www.hersea.org Completed registration forms should be emailed, with a scanned payment slip to: info@hersea.org, by 5.00 p.m. on Wednesday 30th June.
A complete application includes:
a) CV
b) A self-descriptive letter (not > 500 words) to include:
Current Title (e.g. Associate Professor of Economics; Deputy Dean, e. t. c.)
Name and Contact Information for 2 Recommenders (e.g. Vice Chancellor, Head of Department, Chief Officer in your area, and/or direct supervisor)
Short- and long-term career goals
Your expectations for the HERS-EA ACADEMY.
c) Passport size photograph
d) A developmental project you have been assigned or you would like to initiate at your campus (maximum 500 words)
e) Registration fee of $100, please attach a copy of the deposit slip to your application (Bank A/C details below):
Contact Information
If you have any further questions, please email:
info[at]hersea.org or call the HERS-EA Administrator on: +256 (0)772082011 Please,also, visit the HERS-EA website for further updates: www.hersea.org.
Payment Bank Account Details:
Account Name: Higher Education Resource Service East Africa
HERS-EA US $ ACCOUNT
Name of Bank: DFCU Bank
Makerere University Branch
A/C No: 02083553153181
Swift Code: DFCUUGKA
HERS-EA UGX ACCOUNT
Name of Bank: DFCU Bank
Makerere University Branch
A/C No: 01083553153172
Mak Commissions CoVAB@50 Celebrations, Awards Certificates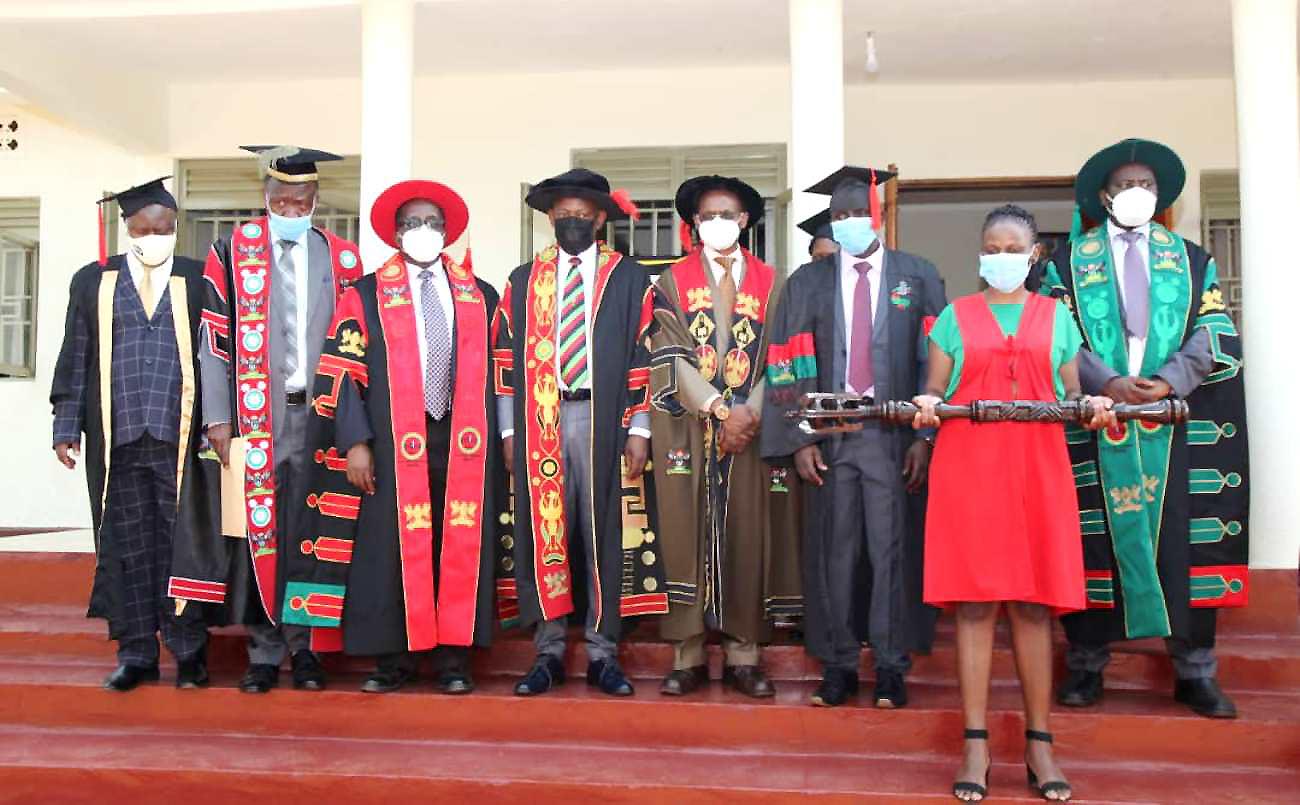 The College of Veterinary Medicine, Animal Resources and Biosecurity (CoVAB) on Thursday 17th June, 2021 commenced celebrations to mark 50 Years of Veterinary Higher Education, Science, Technology, Innovation and Services (HESTIS) in Uganda. The blended event held at the Industrial Livestock Research, Incubation and Skilling (ILRIS) Center at Nakyesasa, Namulonge as well as online was presided over by the Chancellor, Prof. Ezra Suruma and First Lady and Minister of Education and Sports (MoES), Hon. Janet Museveni both represented by the Vice Chancellor, Prof. Barnabas Nawangwe.
The event, held as part of Makerere University Centenary Celebrations (1922-2022) was a moment of celebration for 1,930 skilled livestock agribusiness entrepreneurs who were awarded certificates in recognition of completion of their respective courses. Owing to the strict Standard Operating Procedures (SOPs) instituted by the Ministry of Health (MoH) to curb the spread of COVID-19, the students from Incubation Hubs in Atiak, Butaleja, Mubende, Nakyesasa, Sheema and Wakiso were awarded their certificates virtually.
In her remarks read by Prof. Barnabas Nawangwe, Hon. Janet Museveni thanked Makerere University for supporting grassroots level development through groundbreaking innovations under the Africa Institute for Strategic Services and Development-Skills for Production Enterprise Development and Accreditation (AFRISA-SPEDA) model.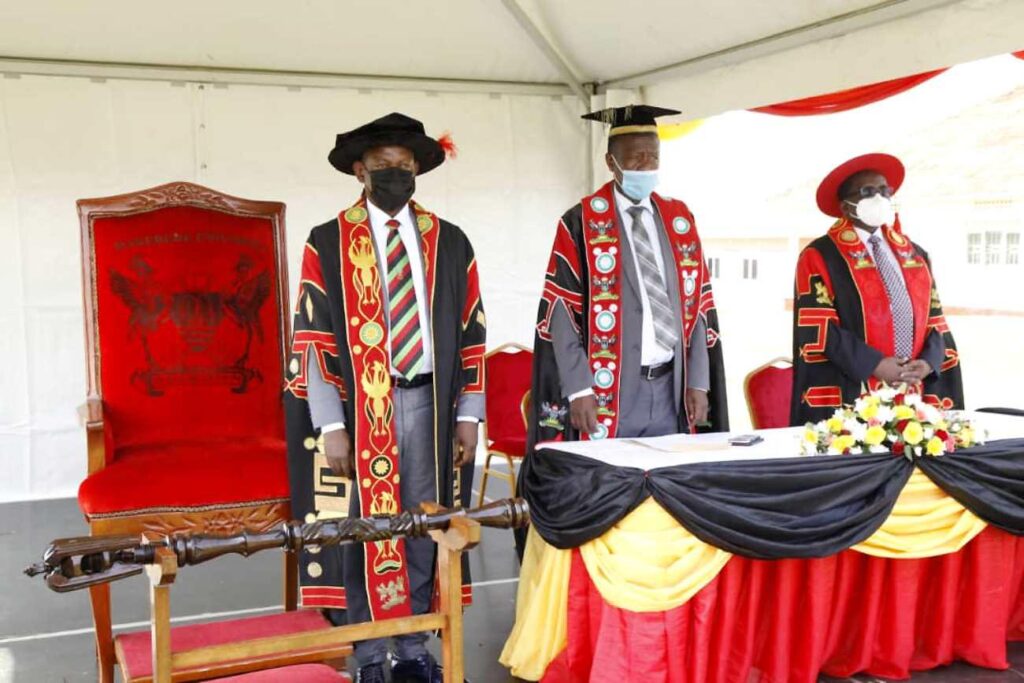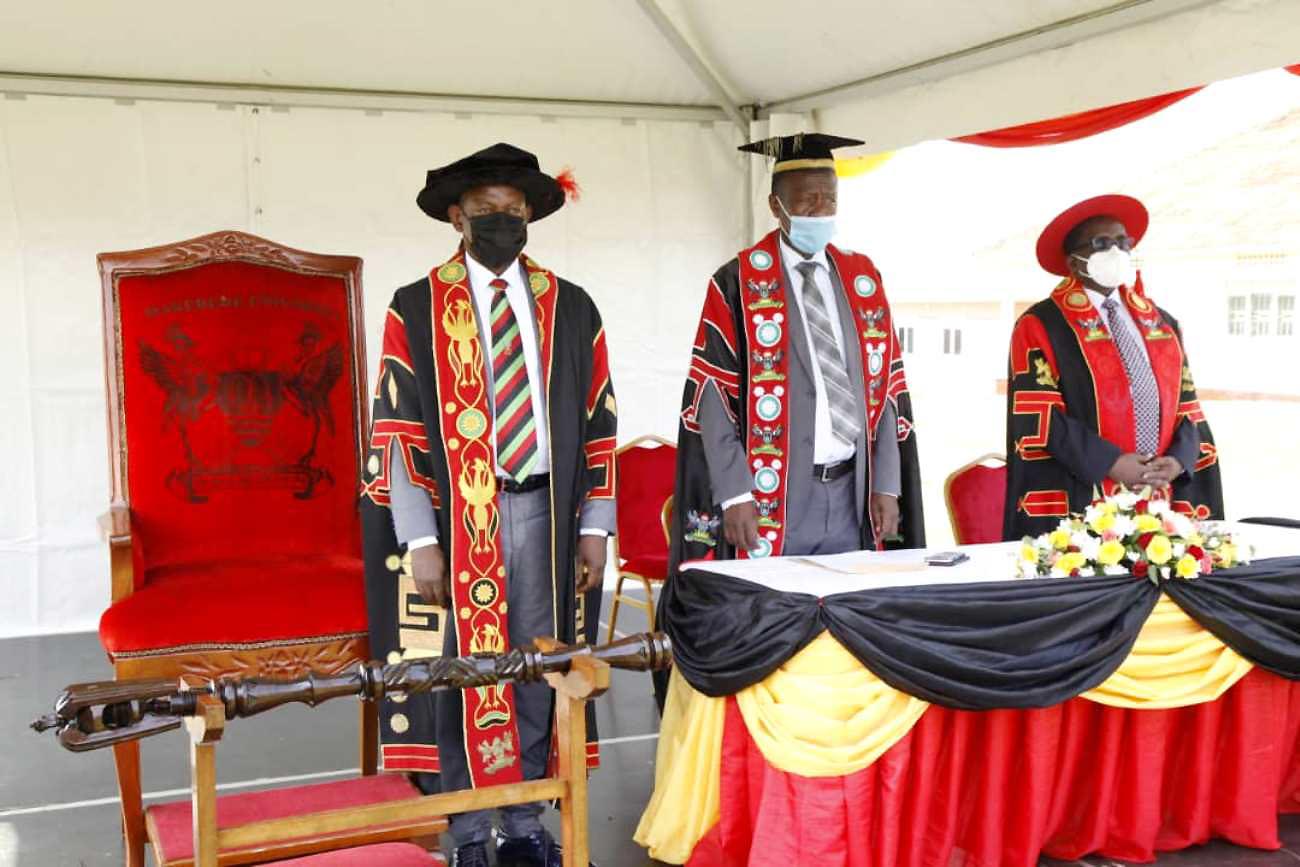 "I am extremely pleased that Makerere University, through those innovative approaches, has developed and launched the alternative approach to building human capital and transferring knowledge to enterprises in communities.
"I would like to encourage all those involved in skills development to adopt methodologies that transform those trainees that go through these programs in ways that enable them also transform the societies they live in" read the Minister's remarks.
She further noted that commissioning of the CoVAB@50 celebrations was both timely and rewarding. "The commissioning of the college innovations indeed has made meaning. This is a true path to growth of an Academic and Development College of the University, and we congratulate you again."
Addressing the congregation as Chancellor, Prof. Barnabas Nawangwe congratulated CoVAB alumna and incoming Minister of Science, Technology and Innovation (MoSTI) under the Office of the President, Dr. Monica Musenero upon her recent appointment. "We thank His Excellency the President for identifying you. Science is in good hands."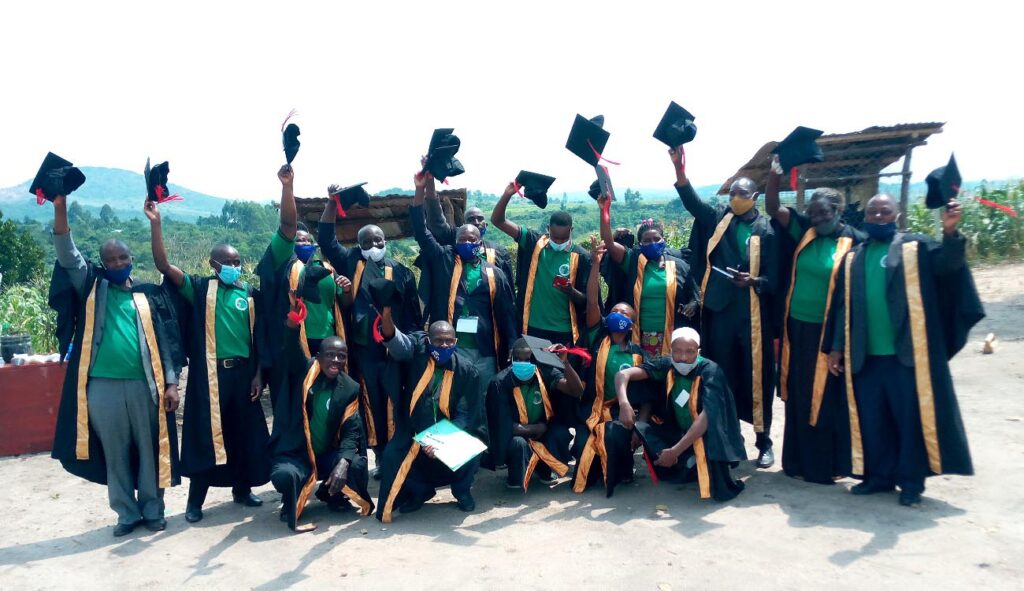 Prof. Nawangwe urged Dr. Musenero to address the structures of managing research and innovation in Uganda, "including the role of the Uganda National Council for Science and Technology and the apparent need to establish a Research Council for Uganda."
In the same breath he thanked the outgoing and pioneer Minister of Science, Technology and Innovation, Hon. Dr. Elioda Tumuwesigye, for his role in ensuring that the ministry is empowered to carry out its mandate.
The Chancellor congratulated CoVAB upon training the bulk of Veterinary Doctors in Uganda over the last 50 years and more recently, Laboratory Technologists at the highest level. He recognised Makerere University's obligation to contribute to the economic self-determination of Uganda and thanked CoVAB for conducting research that addresses hindrances to national development, especially in the livestock industry.
"The anti-tick vaccine is one of such innovations which will solve the huge problem of tick-borne diseases that have caused enormous losses to our farmers. There are many other problems on which the college is researching and we thank you for the enthusiasm" he added.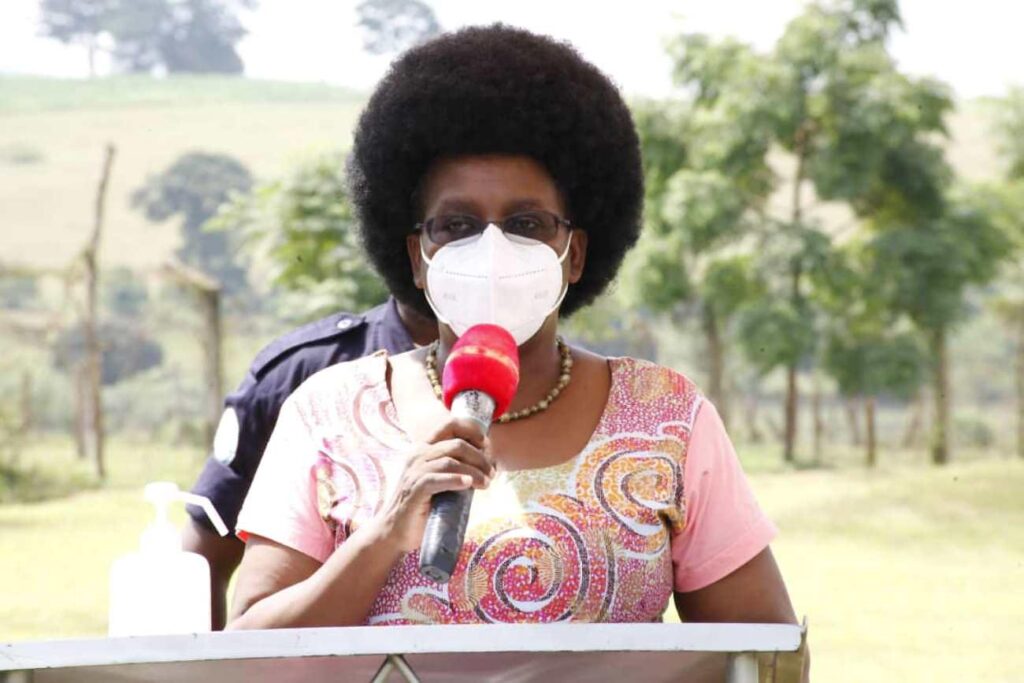 The Chancellor commended CoVAB for being the vanguard of transformation of the grassroots communities through the SPEDA model. "I urge Government to fund this important initiative so that it can more meaningfully contribute to solving the big problem of youth unemployment."
In her remarks, Dr. Monica Musenero commended the Principal, CoVAB, Prof. John David Kabasa for fulfilling the College's dream of enabling the masses who drop out of the education value chain as well as those who complete education but have no skills for livelihood, to attain certification in agribusiness entrepreneurship.
"Many people attain academic success and write papers, publish and they become professors but without demonstrable impact on their nation. You have shown by the thousands that you have touched nationwide that indeed you are a professor of national transformation. Congratulations," remarked Dr. Musenero.
She therefore congratulated the teams at CoVAB and AFRISA upon successfully conceiving and executing a model that is non-traditional, informal, not easily understood and not documented in any textbooks.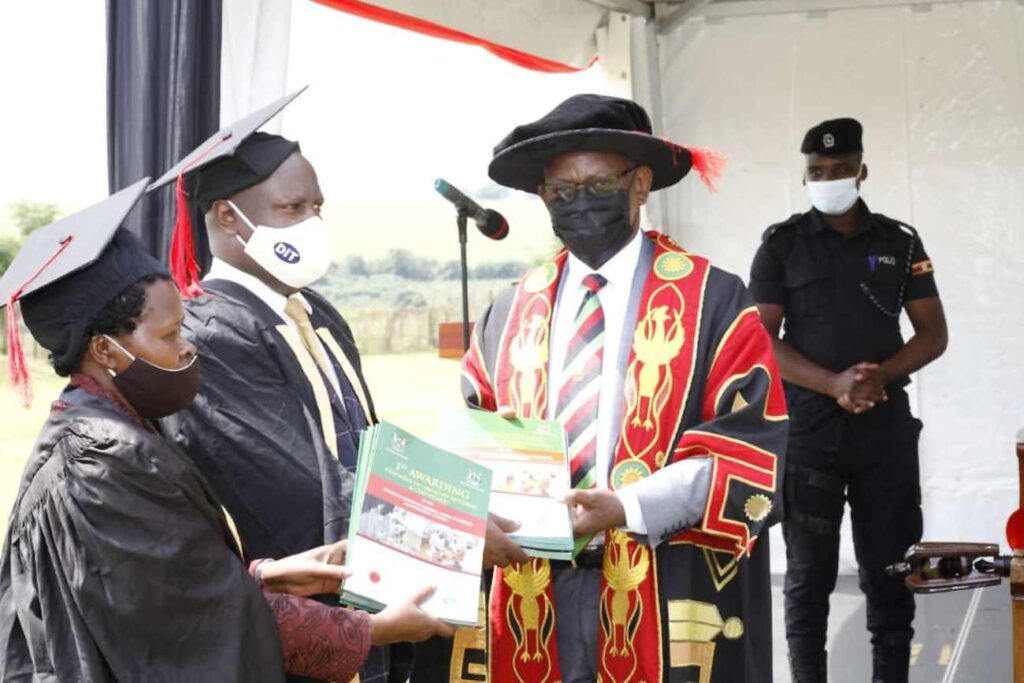 As Minister, Dr. Musenero noted that witnessing thousands of individuals from across the country whose skills had been honed through a university programme receiving certificates gave her a lot of hope and material to embark on her tenure with. "I will be looking forward to harnessing these resources as we initiate work on the next leg of Science, Technology and Innovation in the country under the President's Office."
The invitation to the Principal, CoVAB to present students for the award of the ordinary diplomas, ordinary certificates and artisan certificates was given by the Deputy Vice Chancellor (Academic Affairs), Dr. Umar Kakumba. He congratulated the awardees upon successfully completing their respective courses and graduating with evidence on an enterprise.
Prof. Kabasa clarified that the approach used to train the day's awardees was not simply a vocational skilling. "The combination of action research with knowledge transfer, skilling, plus assessment and accreditation processes done by organs like the DIT (Directorate of Industrial Training, MoES) has given us this result, for the University to provide true leadership and transformation of the community."
Present at the celebrations were the Director, DIT, MoES-Mr. Byakatonda Patrick and the Deputy Commissioner Social Services Development, MoES Madam Elizabeth Bateme who have worked through the Academic-Community-Public-Private-Partnership model to ensure that students graduate as entrepreneurs with micro enterprises.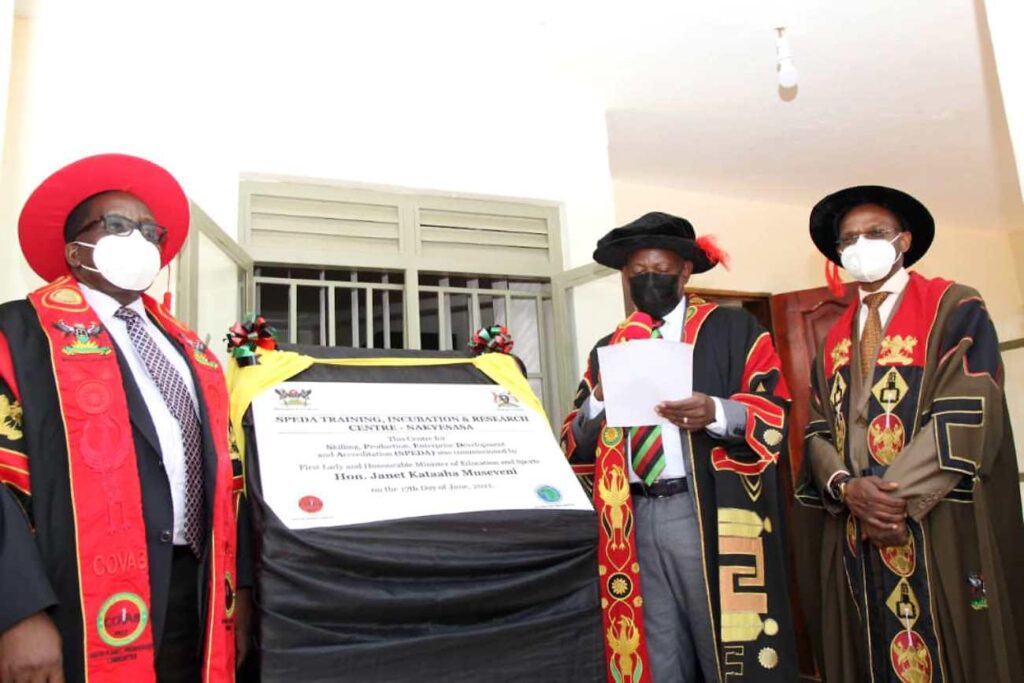 Prior to presiding over the ceremony, Prof. Barnabas Nawangwe, on behalf of the First Lady and Minister of Education and Sports officially commissioned the SPEDA Training, Incubation and Research Centre – Nakyesasa.