Mak Donates 90 Lifebuoys to Uganda Police Marine Unit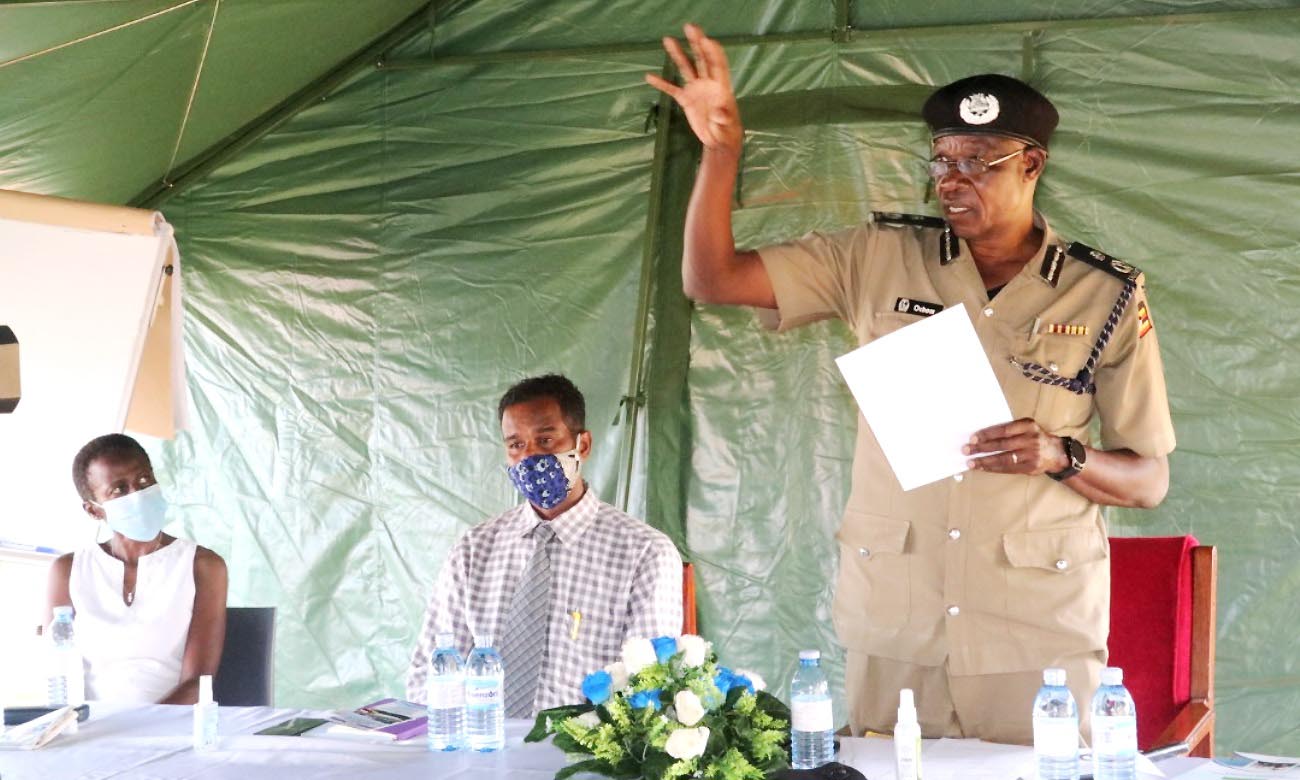 The Makerere University School of Public Health (MakSPH) has donated 90 lifebuoys to the Uganda Police Force (UPF) Marine Unit, to aid the specialised unit in rescuing the drowning victims.
Assistant Inspector General of Police Edward Ochom, the UPF Director in charge of Operations hailed MakSPH for the strong partnership it has forged over time with UPF Marine Unit that bore fruits.
According to Ochom, UPF has for long been financially constrained making it difficult for the officers operate without adequate equipment. He hailed the partnership that has seen research output and now, a big boost of equipment.
He hailed the School for supporting the Marine Unit with 90 lifebuoys citing that they "will go a long way to support life when one drowns." He was officiating at the handover ceremony of the items on Thursday October 8, 2020 at the Marine Base in Kigo, Wakiso District where he represented Inspector General of Police.
"I am privileged to be informed that this concern has not started now but the School used to offer life jackets to landing sites. Hence the love to preserve human life is well grounded in the School's ideological mandate," he said.
AIGP Ongom added that; "…we are really privileged that that we are being given 90 life rings. Our cardinal mandate in the Constitution is to protect life and property. And therefore, we are really concerned especially when people lose their lives on road, in water etc. We are really concerned and it is our duty to ensure that people don't lose their lives like that."
A recent study by the School showed that safe boating regulations are flouted, yet police was ill-equipped to ensure safety on the lake even as most drownings are preventable through policies and regulations that reduce risk exposure.
Mr. Abdullah Ali Halage, a lecturer at MakSPH said the intervention arose out of research conducted across the country around drowning, that stressed the limited resources and equipment by the law enforcers. He represented the Dean MakSPH-Prof. Rhoda Wanyenze at the donation of lifebuoys that were supported by the Bloomberg Philanthropies.
Globally, over 90% of the estimated 322,000 people who die in accidents related to drowning are in Low and Middle-Income Countries, making it the third leading cause of unintentional injury death; accounting for 7% of all injuries.
"We have conducted research and actually shared with you some of the reports that show that actually 95% of people using boats do not wear life jackets. Our reports also show that out of those who need to be rescued, very few get that support," Mr. Halage said.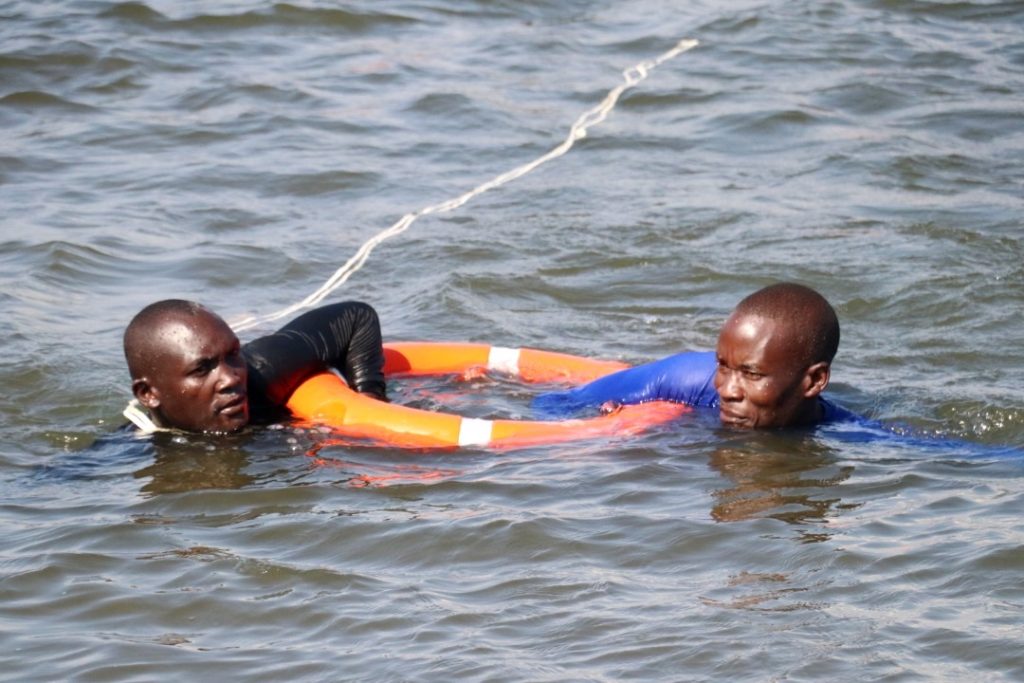 The results also show that many people drown without benefiting from any rescue attempts, because those who witness the drowning lack either rescue skills or rescue equipment.
According to Frederick Oporia, a Project Coordinator and Injury Epidemiologist at the Injury Epidemiology (Trauma, Injuries and Disability (TRIAD) unit of the School, majority people who drown lack survival swimming skills." The TRIAD project is housed under the Department of Disease Control and Environmental Health.
The results also show drowning as a major cause of premature death in Uganda especially among young adults whose livelihoods depend on water activities. But Halage says most incidents of drowning are preventable through policies and regulations that reduce exposure to drowning risk and institutional interventions to ensure safety around water.
According to AIGP Ochom, the equipment used in such rescue missions is very expensive and that they can hardly be availed during the budgets. He observes that as police, they are mandated to protect lives irrespective of whether they have the means or not.
"We are really happy when we get institutions that also get their budgets from government and donate part of their meagre budgets that they get to another institution because I think they have seen during the research that we really need to be assisted. They are not doing it for themselves, they are doing it for the good of the nation. The Inspector General of Police is therefore highly indebted to Makerere University School of Public Health for the support they continue to give this specialised unit," he noted.
The Marine Specialised Unit of Uganda Police Force is responsible for ensuring enforcement of law and order on water, Monitoring and Handling search and rescue.
The unit has 26 establishments/ detachments spread across the four major lakes in Uganda. A total of 17 marine establishments are on Lake Victoria, four (4) on Lake Kyoga, four (4) on Lake Albert, one (1) establishment on Lake George.
Engineer James Apora, the Uganda Police Marine Unit commandant also hailed the School for the big boost and the partnership citing that the equipment will ease their work.
"Our establishments are very few and very far apart. When you talk about emergency response, your response time becomes an issue when you are very far apart. The equipment you are using becomes an issue to take you there fast. The manpower also becomes an issue because you need very many numbers to expand," says Eng. Apora.
"But the beauty is we have the will from police management to expand the unit. We have submitted our policing strategic plan for the next five years to establish additional 24 detaches that would make us to have at least 50 detaches spread all over the lakes. And we are also now venturing into the in-land lakes. Of recent lake Bunyonyi has become an issue and that is one of the areas we intend to open our detaches," he hastened to add.
According to Eng. Apora, lifebuoys save about 4 persons at ago. "You can hang about four persons on it who can then be pulled to a safer area. I feel this is the greatest thing a stakeholder can do. The rest we can always talk but when you do it in practice, I think it speaks more."
Dr. Olive Kobusingye, a Research Fellow and the Principal Investigator says despite the lack of incapacity to ensure safety on the lake, Police Officers have done tremendously well in ensuring they save lives and restore hope to Ugandans.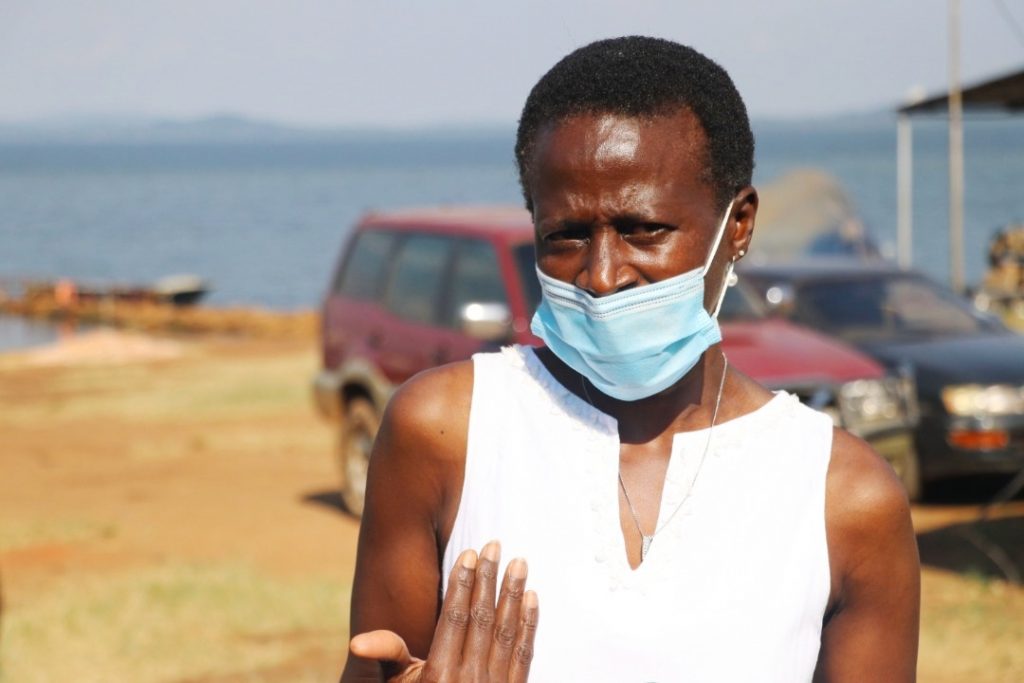 "We took about a year talking to a lot of people like yourselves [marine officers], we went to all Marine Police detaches and many other places and talked to people that have retrieved bodies, that have saved people from drowning, that have worked with families of those that have drowned and they all tell these stories but their stories go unacknowledged and a lot of work goes unacknowledged and I really would like to say thank you so very much indeed," Dr. Kobusingye said at the handover ceremony.
About the Study
The report, issued on Thursday, presents findings of a two-phased study that was conducted in 60 districts of Uganda for a period of 2.5 years from a period of January 2016 to June 2018.
In the first phase of the study, records concerning 1,435 drowning cases were found in the 60 districts. Other than stating that the individual had drowned, there was very little information that could potentially guide prevention efforts.
The second phase was limited to only 14 of the 60 districts. In these 14 districts, a total of 2,066 drowning cases were identified by community health workers and confirmed through individual interviews with witnesses, family members, friends and survivors of drowning.
The report on understanding and preventing drowning in Uganda released on Thursday revealed high rates of drowning in both lakeside and non-lakeside districts.
Statistics analysed from the National Population and Housing Census Main Report of 2014, show that a total of 872 drowning deaths and 533 drowning survivors were recorded from the lakeside districts of Mayuge, Rakai, Serere, Hoima, Nakasongola, Masaka, Soroti and Rubirizi.
UBOS data also shows that a total of 402 drowning deaths and 146 drowning survivors were recorded in the reporting period for non-lakeside districts of Mbarara, Arua, Kitgum, Kabale and Mubende. In Kampala alone, the reporting period had a total of 58 drowning deaths recorded and 55 drowning survivors.
During the two-and-a-half-year study period, 1,435 drowning cases were recorded in the district police offices, marine police detachments, fire/rescue brigade detachments, and the largest mortuary in the 60 study districts.
"This is not the number of drowning cases that occurred during that time, but rather the number of drowning cases that were recorded. We learned from this study that many more cases of drowning happen that are never reported or recorded in administrative sources," says Dr. Kobusingye.
According to the report, majority of the recorded cases were deaths (about 90%).
AIGP Ongom said the research will inform the Uganda Police Force's top management on the causes of death on water, mitigating factors and strategies that can be put in place to minimise them.
He urged the marine unit to vigorously engage in strategies that can prevent people from drowning.
"For some of those cases that I have known, and also having a background of marine of course, we used to retrieve bodies and conduct investigations. There situations where you would really find it difficult even for the people to save themselves. I would sincerely request that we don't end at research. We need to do a lot of preventive policing on our water bodies," AIGP Ongom said.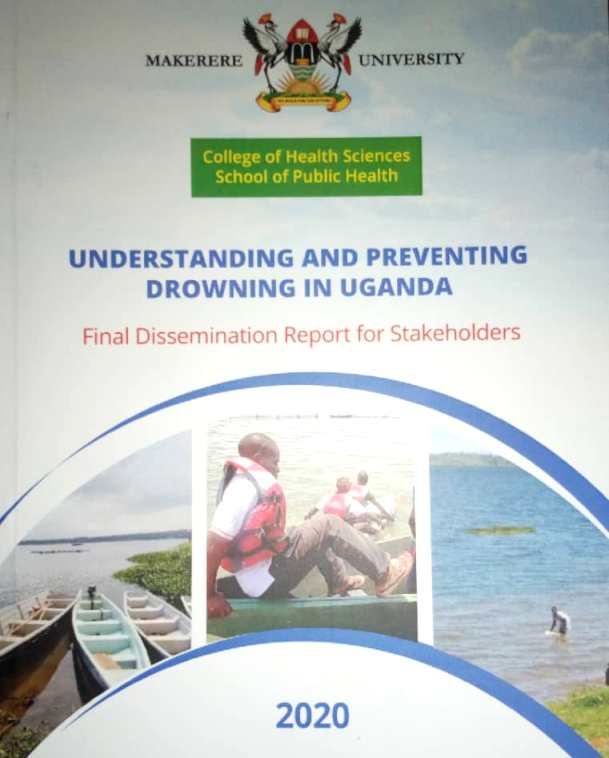 Article by Makerere University School of Public Health
Makerere Medical Journal: Golden Jubilee Edition 2022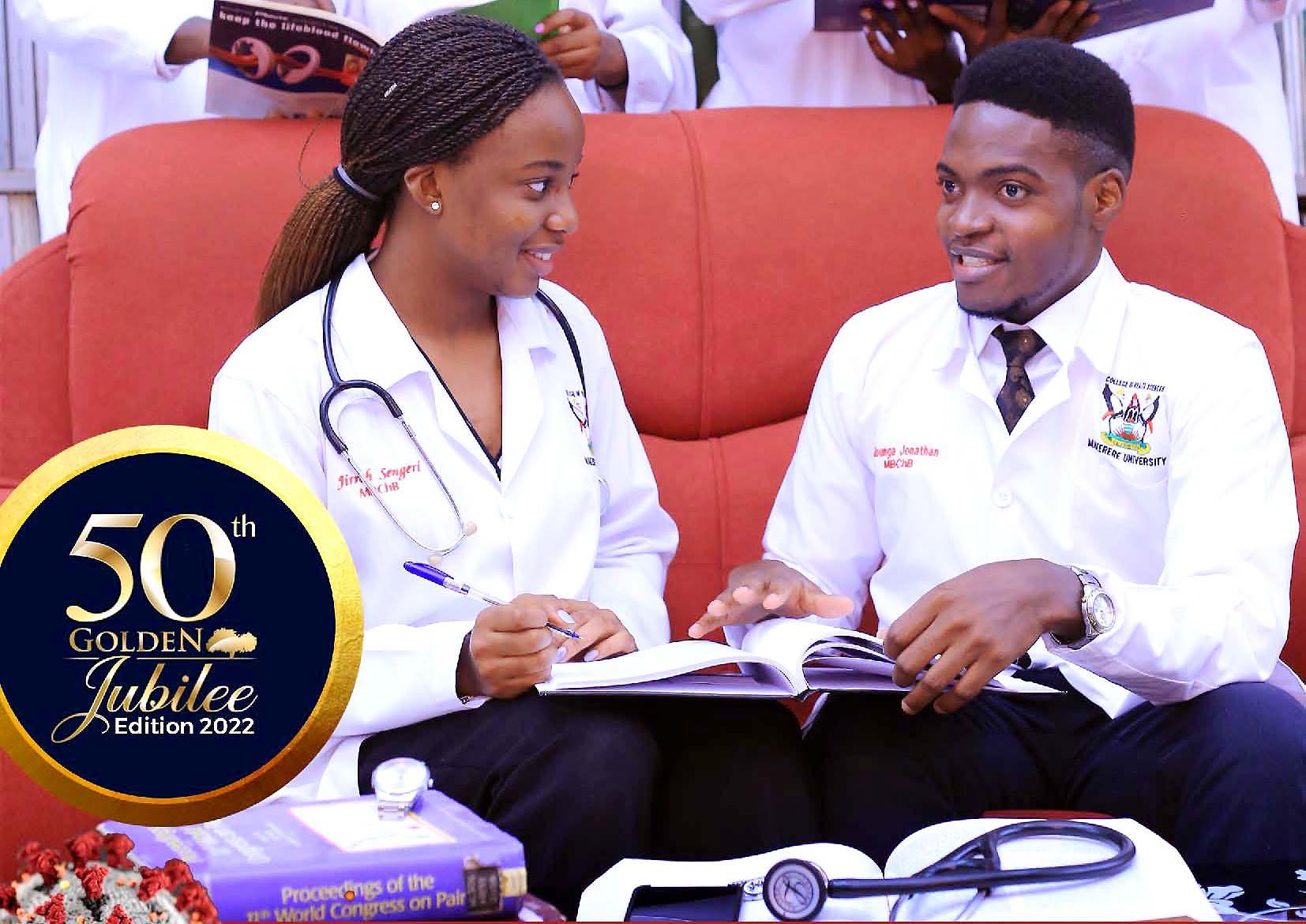 It's with great pleasure that I welcome you to the Golden Jubilee edition of this phenomenal journal. Yes, The Makerere Medical Journal marks 50 years of publication with this year's edition and all this has been made possible by the endless efforts and contributions of the Makerere University College of Health Sciences Staff and students because without your research submissions and financial support, the journal wouldn't have made it this far. To you reading this, thank you for contributing to the sustainability of this great project, year in year out.
Here's a quote to ponder on as you delve into this year's well-crafted articles and it's by Zora Hurston (1891-1960), "Research is formalized curiosity. It is poking and prying with a purpose." And doesn't that just define our purpose as researchers?!
This edition's articles cover pertinent topics ranging from Antimicrobial Stewardship, COVID-19 interventions, Oral Health amongst others. It also features student projects, write-ups on student-led organizations and societies that are making a difference in the life of a health sciences' student and many more interesting writings. Featured in this issue are international manuscripts from countries like Nigeria and we were also honored to work with other universities within the country and feature some of their students' articles.
I would like to extend my most sincere gratitude to my team of editors that engaged in a rigorous peer review process to ensure that the articles published are up to standard. As the editorial team, we are quite pleased to see the number of undergraduates involved in research steadily increasing and all the efforts that have been put in by the different stakeholders to see this happen are commendable.
With that said, I hope you enjoy every second of your read!!!
LINDA ATULINDA,
MBChB IV
EDITOR-IN-CHIEF,
Research and Writers' Club 2021-2022
Call for Applications: HEPI Masters Support Fellowship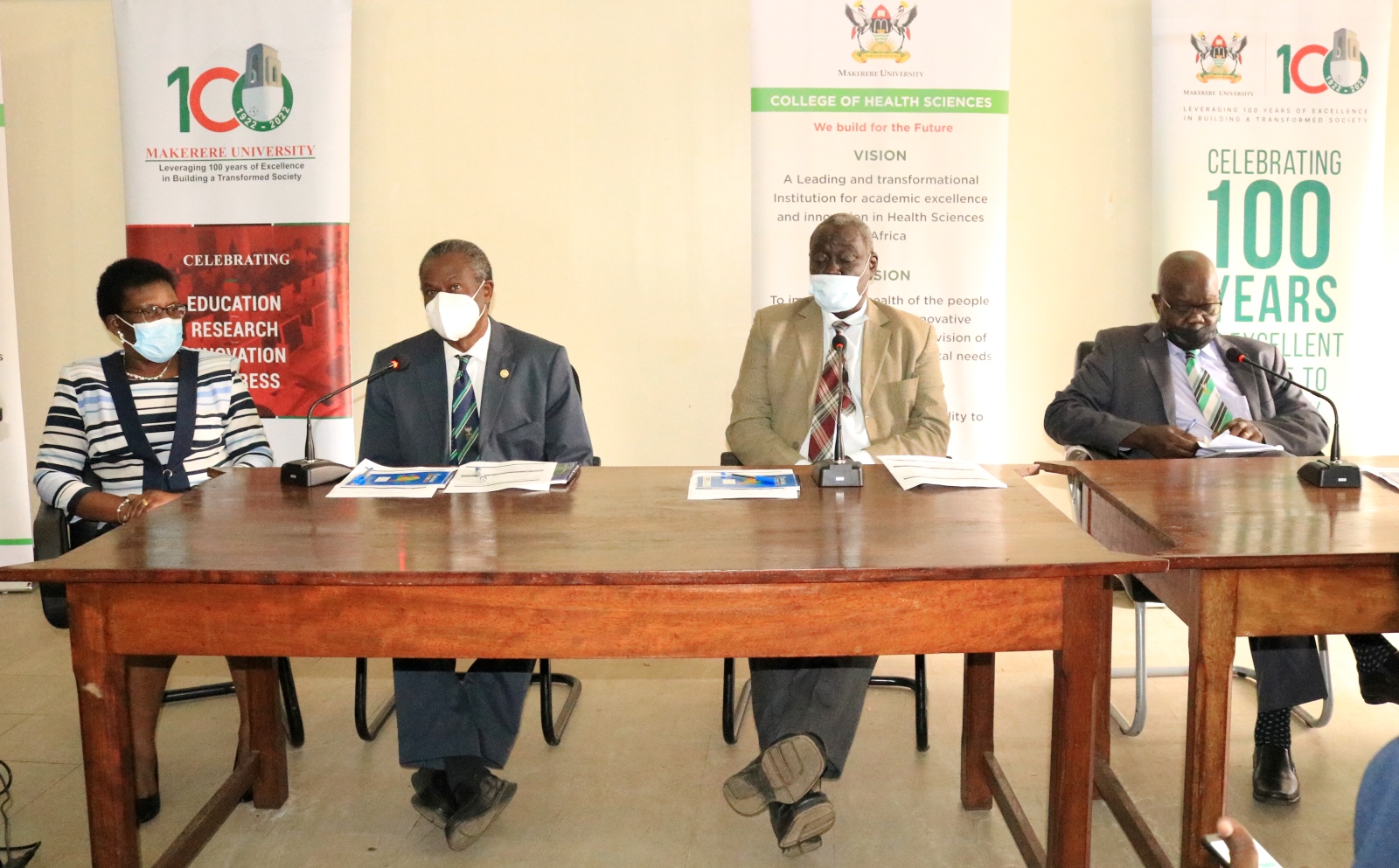 Applications are invited for the Health Professional Education Partnership Initiative (HEPI-SHSSU) Masters fellowship programme support from postgraduate students of:
Makerere University College of Health Sciences (MakCHS)
Kabale University School of Medicine
Clarke International University
Faculty of Health Sciences, Busitema University
The programme will support graduates in their final year of training leading to the award of a Masters degree on any of the Master's graduate training programs at the stated University for a maximum of 19 successful candidates.
The closing date for the receipt of applications is 30th September 2022.
Inquiries and Applications must be submitted to hepishssu@gmail.com
See attachment for more details 
Call for Applications: Faculty Research Training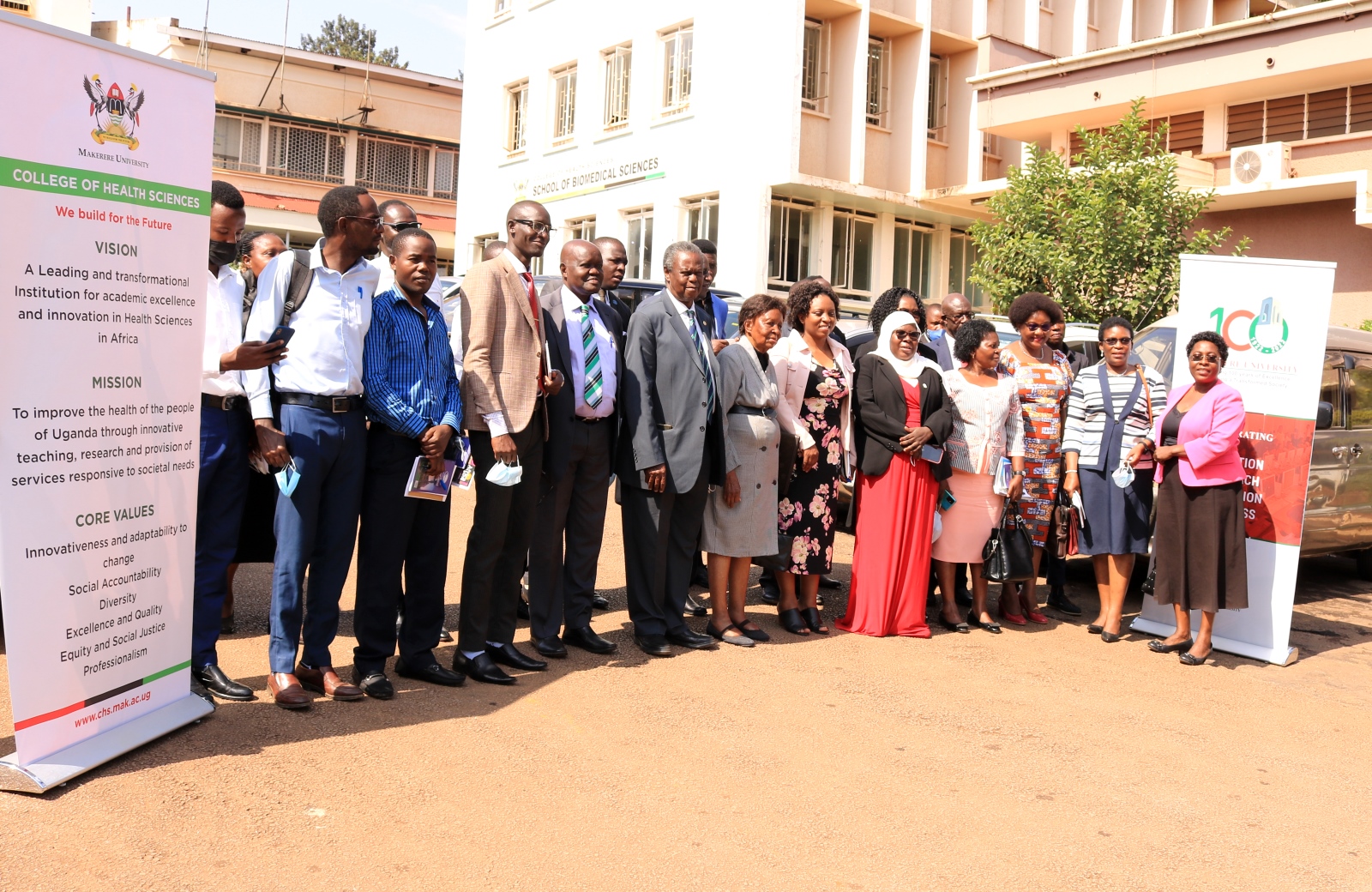 Applications are invited from faculty at Makerere University College of Health Sciences, Kabale School of Medicine, and Clarke International University to undertake training in research.
Limited research funding will be available for research focusing on community-based, clinical, operational, health professions education, epidemiological, biomedical, and research in Communicable Diseases (e.g. HIV/AIDS, malaria, tuberculosis, etc.) or non-communicable diseases of importance to Uganda.
Up to 15 applicants will be selected and they will undergo a brief (2 days) didactic training in research proposal development prior to embarking on their research projects. Up to 4,000 US dollars per applicant (depending on budget) will be available to support the research.
The closing date for the receipt of applications is 3rd October 2022.
Inquiries can be forwarded to the PI, HEPISU Program on hepishssu@gmail.com
See attachment for more details