Mak Donates 90 Lifebuoys to Uganda Police Marine Unit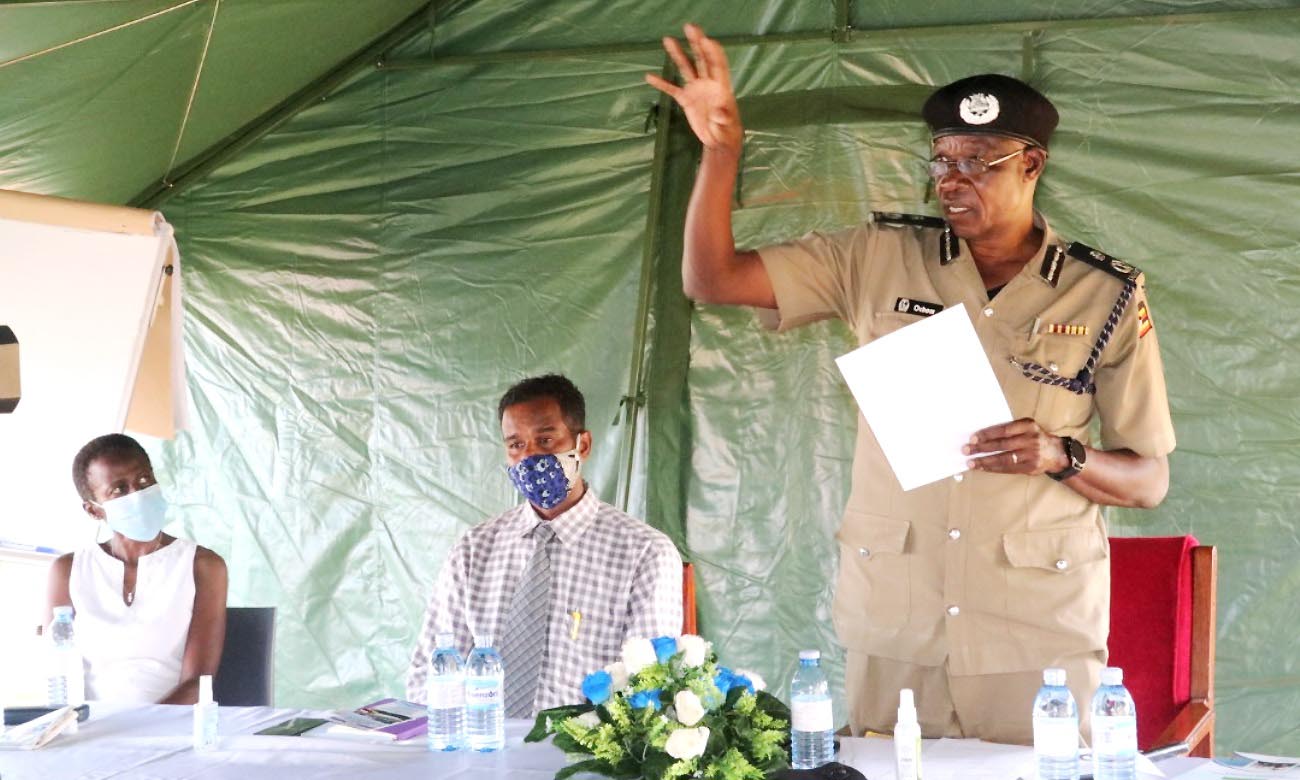 The Makerere University School of Public Health (MakSPH) has donated 90 lifebuoys to the Uganda Police Force (UPF) Marine Unit, to aid the specialised unit in rescuing the drowning victims.
Assistant Inspector General of Police Edward Ochom, the UPF Director in charge of Operations hailed MakSPH for the strong partnership it has forged over time with UPF Marine Unit that bore fruits.
According to Ochom, UPF has for long been financially constrained making it difficult for the officers operate without adequate equipment. He hailed the partnership that has seen research output and now, a big boost of equipment.
He hailed the School for supporting the Marine Unit with 90 lifebuoys citing that they "will go a long way to support life when one drowns." He was officiating at the handover ceremony of the items on Thursday October 8, 2020 at the Marine Base in Kigo, Wakiso District where he represented Inspector General of Police.
"I am privileged to be informed that this concern has not started now but the School used to offer life jackets to landing sites. Hence the love to preserve human life is well grounded in the School's ideological mandate," he said.
AIGP Ongom added that; "…we are really privileged that that we are being given 90 life rings. Our cardinal mandate in the Constitution is to protect life and property. And therefore, we are really concerned especially when people lose their lives on road, in water etc. We are really concerned and it is our duty to ensure that people don't lose their lives like that."
A recent study by the School showed that safe boating regulations are flouted, yet police was ill-equipped to ensure safety on the lake even as most drownings are preventable through policies and regulations that reduce risk exposure.
Mr. Abdullah Ali Halage, a lecturer at MakSPH said the intervention arose out of research conducted across the country around drowning, that stressed the limited resources and equipment by the law enforcers. He represented the Dean MakSPH-Prof. Rhoda Wanyenze at the donation of lifebuoys that were supported by the Bloomberg Philanthropies.
Globally, over 90% of the estimated 322,000 people who die in accidents related to drowning are in Low and Middle-Income Countries, making it the third leading cause of unintentional injury death; accounting for 7% of all injuries.
"We have conducted research and actually shared with you some of the reports that show that actually 95% of people using boats do not wear life jackets. Our reports also show that out of those who need to be rescued, very few get that support," Mr. Halage said.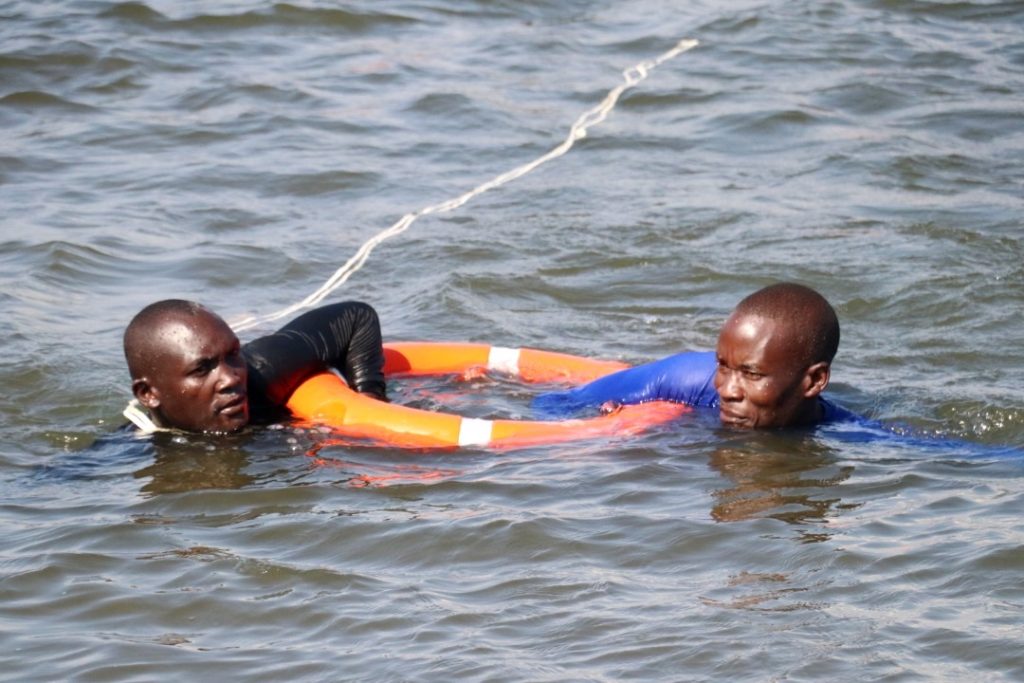 The results also show that many people drown without benefiting from any rescue attempts, because those who witness the drowning lack either rescue skills or rescue equipment.
According to Frederick Oporia, a Project Coordinator and Injury Epidemiologist at the Injury Epidemiology (Trauma, Injuries and Disability (TRIAD) unit of the School, majority people who drown lack survival swimming skills." The TRIAD project is housed under the Department of Disease Control and Environmental Health.
The results also show drowning as a major cause of premature death in Uganda especially among young adults whose livelihoods depend on water activities. But Halage says most incidents of drowning are preventable through policies and regulations that reduce exposure to drowning risk and institutional interventions to ensure safety around water.
According to AIGP Ochom, the equipment used in such rescue missions is very expensive and that they can hardly be availed during the budgets. He observes that as police, they are mandated to protect lives irrespective of whether they have the means or not.
"We are really happy when we get institutions that also get their budgets from government and donate part of their meagre budgets that they get to another institution because I think they have seen during the research that we really need to be assisted. They are not doing it for themselves, they are doing it for the good of the nation. The Inspector General of Police is therefore highly indebted to Makerere University School of Public Health for the support they continue to give this specialised unit," he noted.
The Marine Specialised Unit of Uganda Police Force is responsible for ensuring enforcement of law and order on water, Monitoring and Handling search and rescue.
The unit has 26 establishments/ detachments spread across the four major lakes in Uganda. A total of 17 marine establishments are on Lake Victoria, four (4) on Lake Kyoga, four (4) on Lake Albert, one (1) establishment on Lake George.
Engineer James Apora, the Uganda Police Marine Unit commandant also hailed the School for the big boost and the partnership citing that the equipment will ease their work.
"Our establishments are very few and very far apart. When you talk about emergency response, your response time becomes an issue when you are very far apart. The equipment you are using becomes an issue to take you there fast. The manpower also becomes an issue because you need very many numbers to expand," says Eng. Apora.
"But the beauty is we have the will from police management to expand the unit. We have submitted our policing strategic plan for the next five years to establish additional 24 detaches that would make us to have at least 50 detaches spread all over the lakes. And we are also now venturing into the in-land lakes. Of recent lake Bunyonyi has become an issue and that is one of the areas we intend to open our detaches," he hastened to add.
According to Eng. Apora, lifebuoys save about 4 persons at ago. "You can hang about four persons on it who can then be pulled to a safer area. I feel this is the greatest thing a stakeholder can do. The rest we can always talk but when you do it in practice, I think it speaks more."
Dr. Olive Kobusingye, a Research Fellow and the Principal Investigator says despite the lack of incapacity to ensure safety on the lake, Police Officers have done tremendously well in ensuring they save lives and restore hope to Ugandans.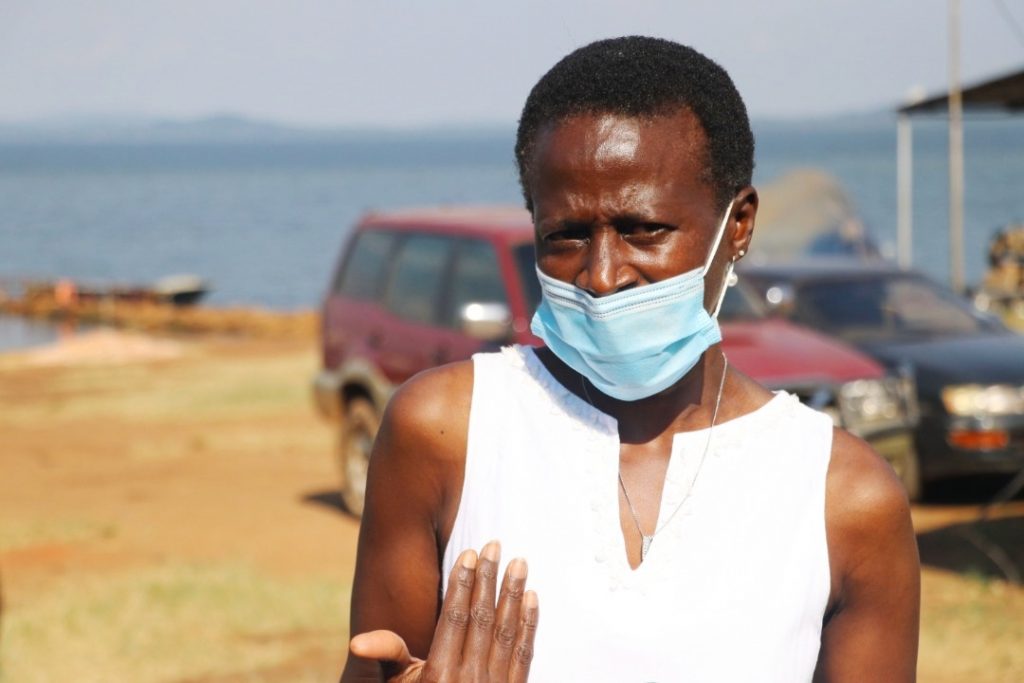 "We took about a year talking to a lot of people like yourselves [marine officers], we went to all Marine Police detaches and many other places and talked to people that have retrieved bodies, that have saved people from drowning, that have worked with families of those that have drowned and they all tell these stories but their stories go unacknowledged and a lot of work goes unacknowledged and I really would like to say thank you so very much indeed," Dr. Kobusingye said at the handover ceremony.
About the Study
The report, issued on Thursday, presents findings of a two-phased study that was conducted in 60 districts of Uganda for a period of 2.5 years from a period of January 2016 to June 2018.
In the first phase of the study, records concerning 1,435 drowning cases were found in the 60 districts. Other than stating that the individual had drowned, there was very little information that could potentially guide prevention efforts.
The second phase was limited to only 14 of the 60 districts. In these 14 districts, a total of 2,066 drowning cases were identified by community health workers and confirmed through individual interviews with witnesses, family members, friends and survivors of drowning.
The report on understanding and preventing drowning in Uganda released on Thursday revealed high rates of drowning in both lakeside and non-lakeside districts.
Statistics analysed from the National Population and Housing Census Main Report of 2014, show that a total of 872 drowning deaths and 533 drowning survivors were recorded from the lakeside districts of Mayuge, Rakai, Serere, Hoima, Nakasongola, Masaka, Soroti and Rubirizi.
UBOS data also shows that a total of 402 drowning deaths and 146 drowning survivors were recorded in the reporting period for non-lakeside districts of Mbarara, Arua, Kitgum, Kabale and Mubende. In Kampala alone, the reporting period had a total of 58 drowning deaths recorded and 55 drowning survivors.
During the two-and-a-half-year study period, 1,435 drowning cases were recorded in the district police offices, marine police detachments, fire/rescue brigade detachments, and the largest mortuary in the 60 study districts.
"This is not the number of drowning cases that occurred during that time, but rather the number of drowning cases that were recorded. We learned from this study that many more cases of drowning happen that are never reported or recorded in administrative sources," says Dr. Kobusingye.
According to the report, majority of the recorded cases were deaths (about 90%).
AIGP Ongom said the research will inform the Uganda Police Force's top management on the causes of death on water, mitigating factors and strategies that can be put in place to minimise them.
He urged the marine unit to vigorously engage in strategies that can prevent people from drowning.
"For some of those cases that I have known, and also having a background of marine of course, we used to retrieve bodies and conduct investigations. There situations where you would really find it difficult even for the people to save themselves. I would sincerely request that we don't end at research. We need to do a lot of preventive policing on our water bodies," AIGP Ongom said.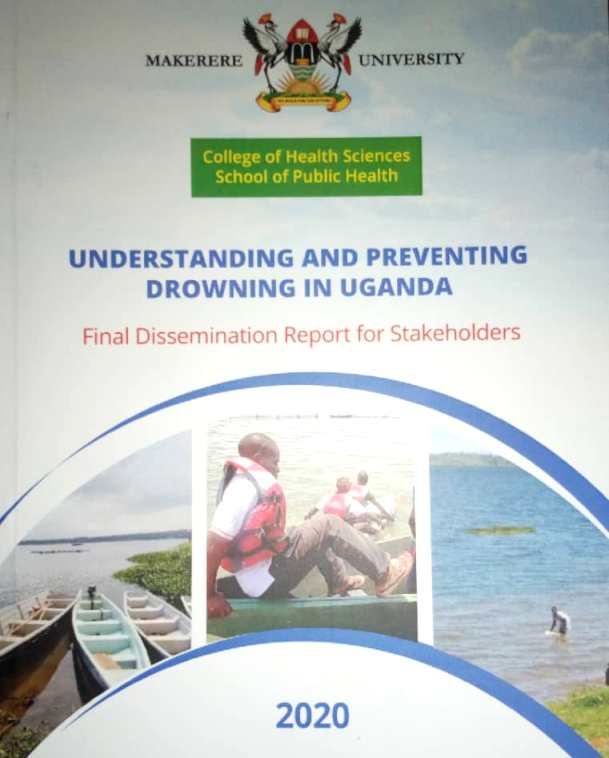 Article by Makerere University School of Public Health
World Health Day 2021 – Op-Ed by H.E. Veestraeten & Prof. Wanyenze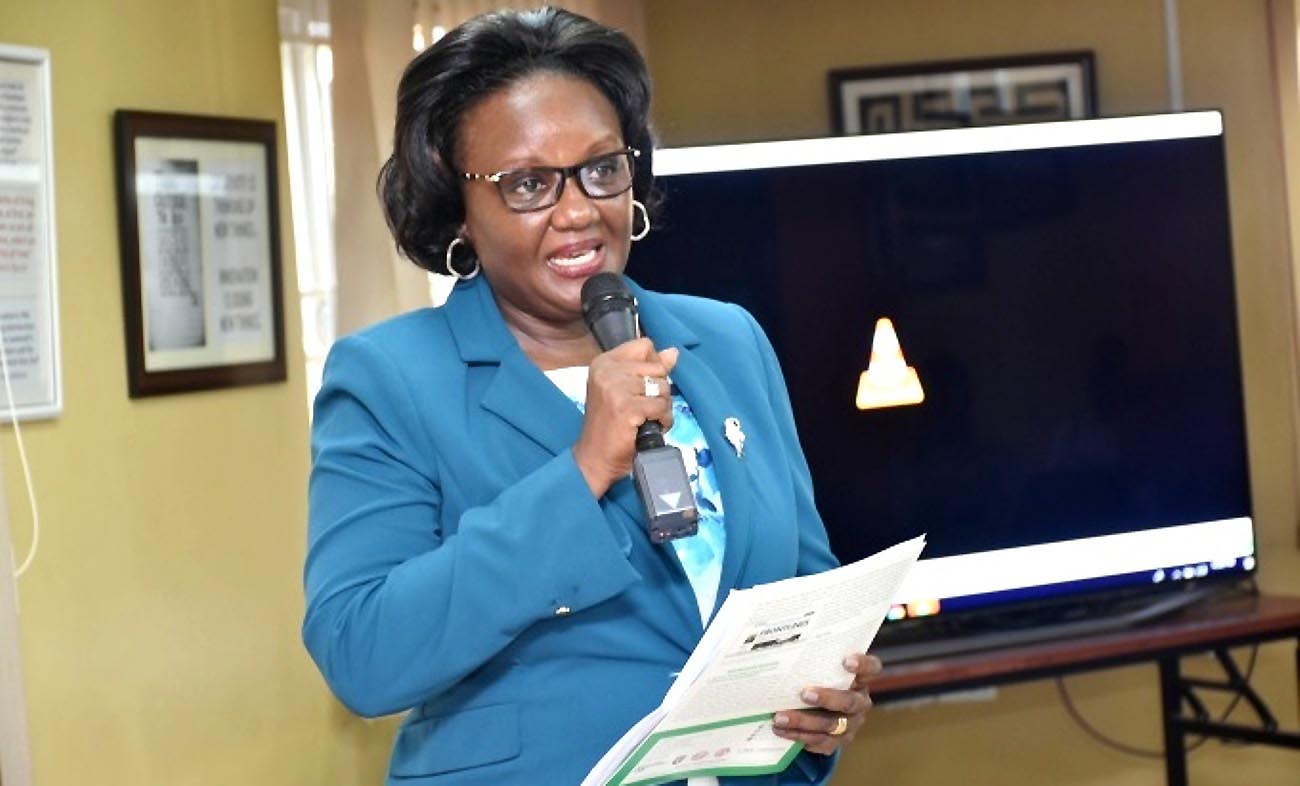 As we mark World Health Day 2021, the Ambassador of Belgium to Uganda, H.E. Rudi Veestraeten and the Dean, School of Public Health, Prof. Rhoda Wanyenze co-authored an Op-Ed in line with the theme; Health Equity, a fairer and healthier world.
"Health is critical and especially now, with COVID-19 so World Health Day should receive more attention" remarked Prof. Wanyenze.
Please click the link below to access the full Op-Ed
https://uganda.diplomatie.belgium.be/sites/default/files/content/download/files/world_health_day_2021_op-ed.pdf
The same has been published on Page 18 of the New Vision, Wednesday, April 7, 2021 under the Comments & Letters Section
Mak Unveils C-19: COVID-19 Mobile Contact Tracing App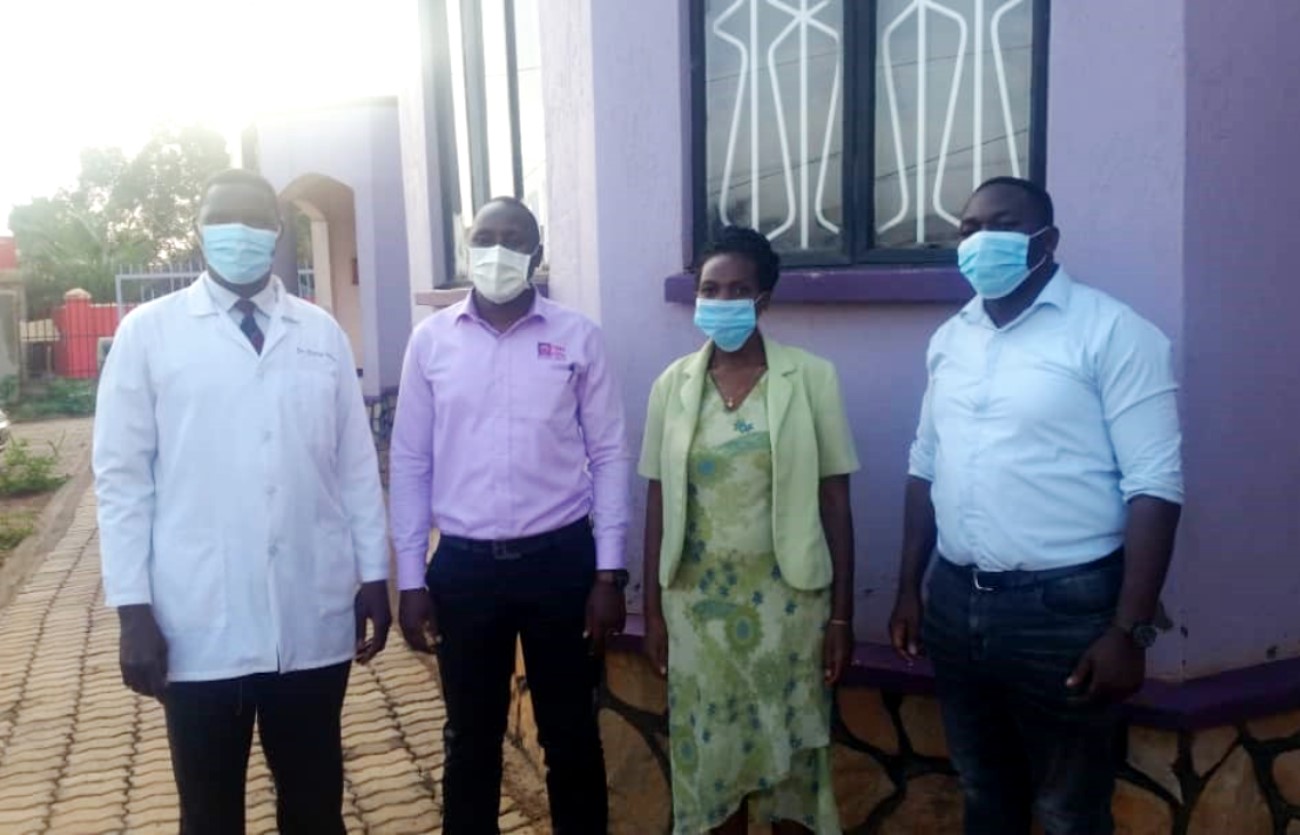 By Joseph Odoi
As government strives to reduce community spread of the novel coronavirus, Makerere University researchers have developed a mobile application that digitizes the investigation, case, and contact tracing for COVID-19 in communities.
With Funding from Makerere University Research and Innovations Fund (MakRIF) and Partnership from Child and Family Foundation Uganda and Ministry of Health, the application is designed to investigate case and contact tracing for COVID-19, timely reporting and decision making to improve the efficiency of COVID-19 response and capture community feedback.
While launching the application under project titled ''C-19'', Dr. Harriet Babikako the Project lead said her team was inspired by the need to address the existing challenges of trekking long distances for hours to ascertain information in regards to suspected or even confirmed cases of COVID-19, delayed communication and responses, loss of contact lists and transcription errors .
"Currently, Community surveillance teams have to trek distances for hours to go and find information from suspected or even confirmed cases. Therefore, challenges such as incomplete identification of contacts, delays in communication, and response, loss of contact lists, inadequate data collection, and transcription errors exist, making the system slow, and inefficient. Thus information exchange between involved parties is too slow and expensive because, by the time a response is generated, the disease is spreading. This means the spreading of COVID-19 is not solved efficiently" she explained in a zoom session on Tuesday 30th March 2021.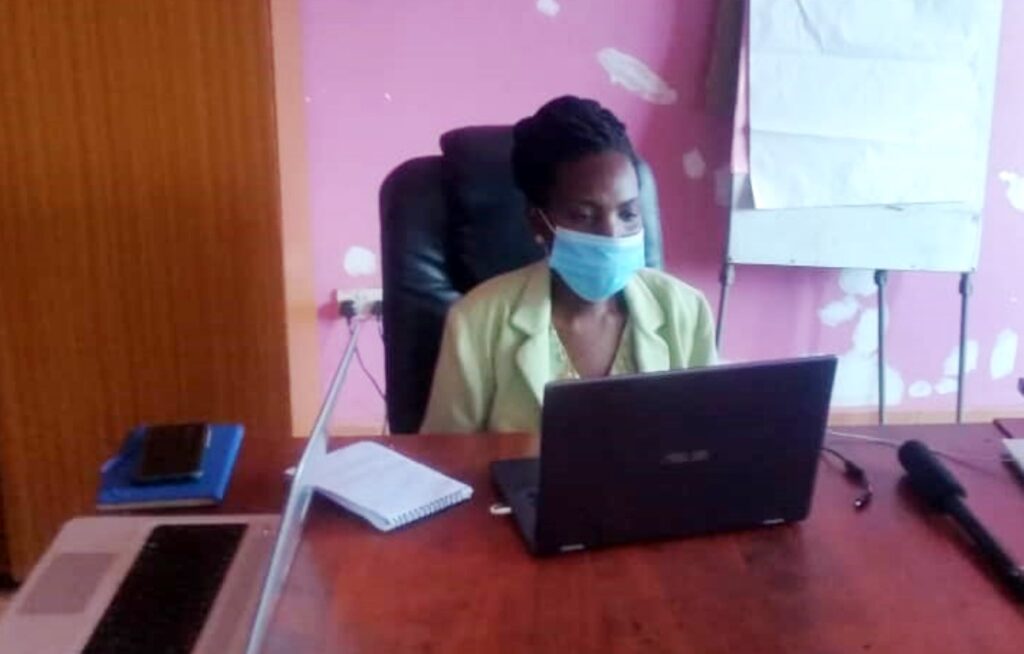 As part of the features, the application has various COVID-19 self-assessment components on its Epi -COVID Tracer Dashboard. This enables the app user to undergo self-screening or screen others using different prompts.
The application also boasts of support services that include COVID-19 Laboratories and hospitals all authorized by Ministry of Health. One can consult Private Doctors and Counsellors on the App through WhatsApp or other call options.
In terms of reservation, the application system enables one to book for a COVID-19 test from the nearest authorized laboratories .This is done by filling a lab booking form which locates the test center near you. Additionally, it also enables different user's right from Community, VHTs District Task Force DTF and National Task Force NFT by filling the contact tracing form.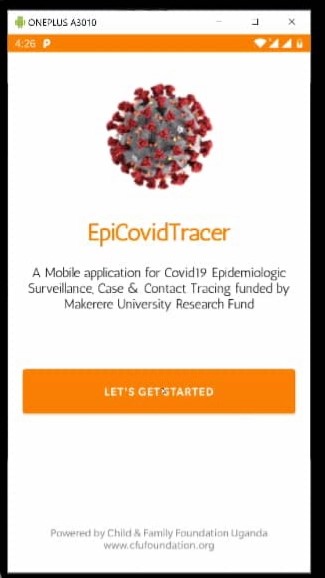 On the relevance of the app to School going students, Haron Gichuhi a health informant and Co-Investigator of the project; said this mobile application empowers health workers within schools to appropriately screen students and allows them to manage/refer probable cases of COVID-19.
"Now that schools are open, School nurses can use the application to carry out tests and refer students to nearest laboratories with in their proximity.
"The application also gives the students their COVID-19 status and advises them on preventive methods like self-isolation" noted Dr. Gichuhi of the ambitious innovation which took 6 months to create
On cost effectiveness, the researchers say the app addresses the concept of high costs to government. This is because the application is available to communities like market vendors, schools, individuals.
On uniqueness of the mobile innovation, the researchers cited decision making, quick scanning of information, case management and peer checking for other colleagues as special qualities ingrained in the application.
With this app, one can  book a COVID-19 test with MOH authorized Laboratories and hospitals on the application and also  consult a private doctor or a private counsellor. This can be done within any citizen's comfort with just a click on their phone.
Mr. Ezekiel Musasizi from Department of Pediatrics and Child Health, Makerere University, (Co-investigator) says the team is in the process of translating the app to different languages to cater for all classes of society
In her final remarks, Dr. Harriet Babikako thanked Ministry of Health, Partnership from Child and Family Foundation Uganda and the Government of Uganda efforts towards supporting research and innovation through Makerere University Research and Innovations Fund (MakRIF). The launch attracted virtual participants from academia, non-government organizations, students, development partners, the media and Ministry of Health.
MORE ABOUT PROJECT TEAM
The C-19 Project was implemented by researchers and innovators from Makerere University with funding from Makerere University Research and Innovations Fund (MakRIF).
The Project /innovation team includes; Dr. Harriet Babikako from Makerere University School of Public Health (Principal Investigator), Dr. Vincent Michael Kiberu (Co-Pi) and Dr. Ezekiel Mupere (Co-Pi) from Department of Pediatrics and Child Health and Mr. Haron Gichuhi (Co-PI and Health Informant).
Zakumumpa and Team Win WHO Grant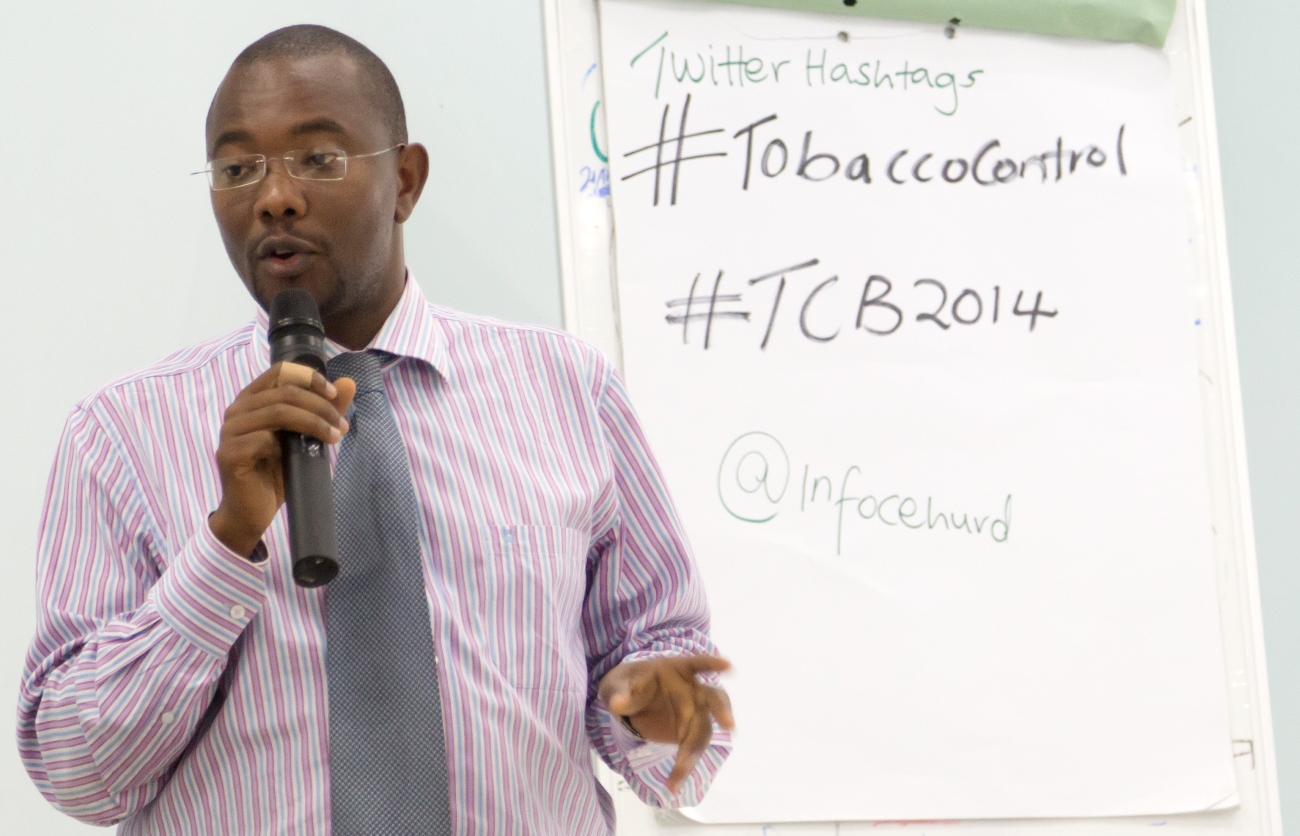 A team from the Makerere University School of Public Health and the Uganda Ministry of Health led by Henry Zakumumpa (Cohort Four Graduate) has won a World Health Organization-Alliance for Health Policy and Systems research grant. Henry will be the principal investigator, providing overall scientific leadership and oversight over the project and administrative aspects that go with it. The proposal, whose theme is 'Effective health service coverage in the context of donor transition,' builds on his PhD research focused on donor-funded HIV programs.
"I am thrilled and humbled to have been selected as Principal Investigator of this large, multidisciplinary team of investigators, most of whom are senior to me in research. What is most gratifying to me is that the global health community, including the World Health Organization, has prioritized issues of donor transition in health which was an under-appreciated area when I started my PhD journey seven years ago. This is a huge stepping stone that has been laid. The future is pregnant with possibilities."~ Henry Zakumumpa.
Source: CARTA Newsletter Issue 38