Mak Donates 90 Lifebuoys to Uganda Police Marine Unit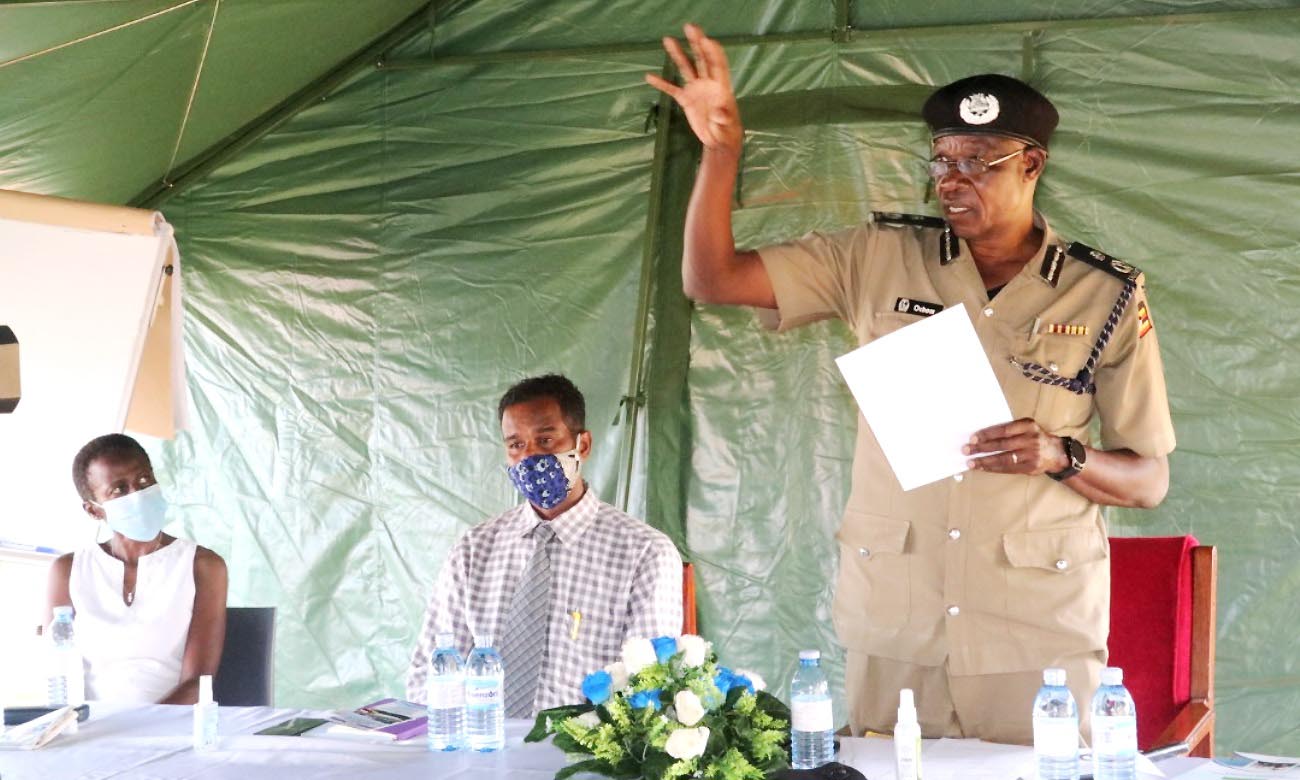 The Makerere University School of Public Health (MakSPH) has donated 90 lifebuoys to the Uganda Police Force (UPF) Marine Unit, to aid the specialised unit in rescuing the drowning victims.
Assistant Inspector General of Police Edward Ochom, the UPF Director in charge of Operations hailed MakSPH for the strong partnership it has forged over time with UPF Marine Unit that bore fruits.
According to Ochom, UPF has for long been financially constrained making it difficult for the officers operate without adequate equipment. He hailed the partnership that has seen research output and now, a big boost of equipment.
He hailed the School for supporting the Marine Unit with 90 lifebuoys citing that they "will go a long way to support life when one drowns." He was officiating at the handover ceremony of the items on Thursday October 8, 2020 at the Marine Base in Kigo, Wakiso District where he represented Inspector General of Police.
"I am privileged to be informed that this concern has not started now but the School used to offer life jackets to landing sites. Hence the love to preserve human life is well grounded in the School's ideological mandate," he said.
AIGP Ongom added that; "…we are really privileged that that we are being given 90 life rings. Our cardinal mandate in the Constitution is to protect life and property. And therefore, we are really concerned especially when people lose their lives on road, in water etc. We are really concerned and it is our duty to ensure that people don't lose their lives like that."
A recent study by the School showed that safe boating regulations are flouted, yet police was ill-equipped to ensure safety on the lake even as most drownings are preventable through policies and regulations that reduce risk exposure.
Mr. Abdullah Ali Halage, a lecturer at MakSPH said the intervention arose out of research conducted across the country around drowning, that stressed the limited resources and equipment by the law enforcers. He represented the Dean MakSPH-Prof. Rhoda Wanyenze at the donation of lifebuoys that were supported by the Bloomberg Philanthropies.
Globally, over 90% of the estimated 322,000 people who die in accidents related to drowning are in Low and Middle-Income Countries, making it the third leading cause of unintentional injury death; accounting for 7% of all injuries.
"We have conducted research and actually shared with you some of the reports that show that actually 95% of people using boats do not wear life jackets. Our reports also show that out of those who need to be rescued, very few get that support," Mr. Halage said.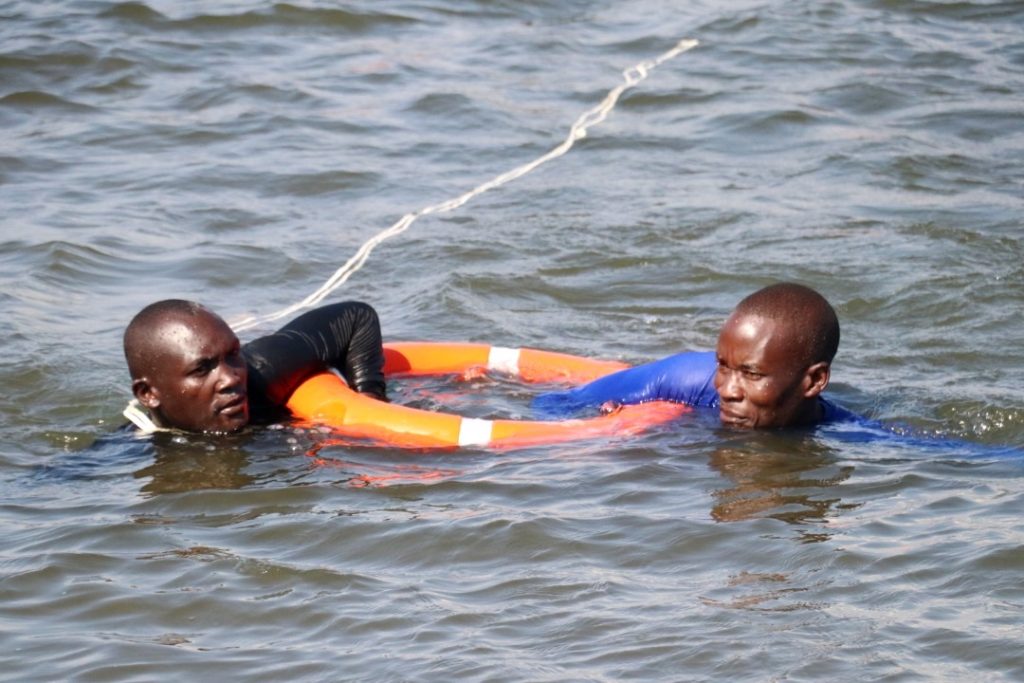 The results also show that many people drown without benefiting from any rescue attempts, because those who witness the drowning lack either rescue skills or rescue equipment.
According to Frederick Oporia, a Project Coordinator and Injury Epidemiologist at the Injury Epidemiology (Trauma, Injuries and Disability (TRIAD) unit of the School, majority people who drown lack survival swimming skills." The TRIAD project is housed under the Department of Disease Control and Environmental Health.
The results also show drowning as a major cause of premature death in Uganda especially among young adults whose livelihoods depend on water activities. But Halage says most incidents of drowning are preventable through policies and regulations that reduce exposure to drowning risk and institutional interventions to ensure safety around water.
According to AIGP Ochom, the equipment used in such rescue missions is very expensive and that they can hardly be availed during the budgets. He observes that as police, they are mandated to protect lives irrespective of whether they have the means or not.
"We are really happy when we get institutions that also get their budgets from government and donate part of their meagre budgets that they get to another institution because I think they have seen during the research that we really need to be assisted. They are not doing it for themselves, they are doing it for the good of the nation. The Inspector General of Police is therefore highly indebted to Makerere University School of Public Health for the support they continue to give this specialised unit," he noted.
The Marine Specialised Unit of Uganda Police Force is responsible for ensuring enforcement of law and order on water, Monitoring and Handling search and rescue.
The unit has 26 establishments/ detachments spread across the four major lakes in Uganda. A total of 17 marine establishments are on Lake Victoria, four (4) on Lake Kyoga, four (4) on Lake Albert, one (1) establishment on Lake George.
Engineer James Apora, the Uganda Police Marine Unit commandant also hailed the School for the big boost and the partnership citing that the equipment will ease their work.
"Our establishments are very few and very far apart. When you talk about emergency response, your response time becomes an issue when you are very far apart. The equipment you are using becomes an issue to take you there fast. The manpower also becomes an issue because you need very many numbers to expand," says Eng. Apora.
"But the beauty is we have the will from police management to expand the unit. We have submitted our policing strategic plan for the next five years to establish additional 24 detaches that would make us to have at least 50 detaches spread all over the lakes. And we are also now venturing into the in-land lakes. Of recent lake Bunyonyi has become an issue and that is one of the areas we intend to open our detaches," he hastened to add.
According to Eng. Apora, lifebuoys save about 4 persons at ago. "You can hang about four persons on it who can then be pulled to a safer area. I feel this is the greatest thing a stakeholder can do. The rest we can always talk but when you do it in practice, I think it speaks more."
Dr. Olive Kobusingye, a Research Fellow and the Principal Investigator says despite the lack of incapacity to ensure safety on the lake, Police Officers have done tremendously well in ensuring they save lives and restore hope to Ugandans.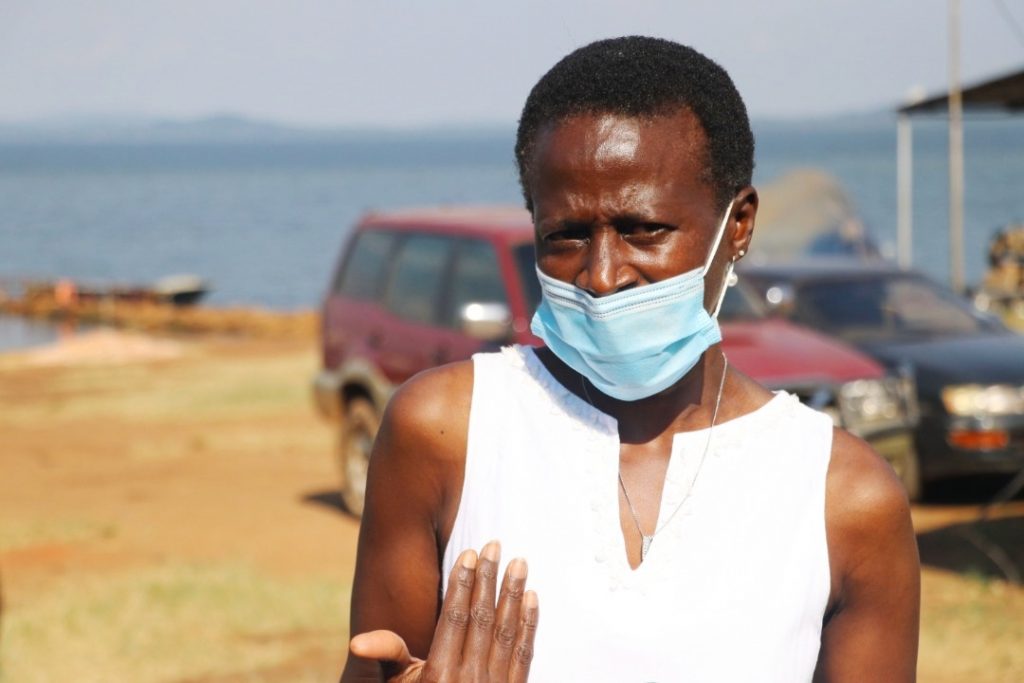 "We took about a year talking to a lot of people like yourselves [marine officers], we went to all Marine Police detaches and many other places and talked to people that have retrieved bodies, that have saved people from drowning, that have worked with families of those that have drowned and they all tell these stories but their stories go unacknowledged and a lot of work goes unacknowledged and I really would like to say thank you so very much indeed," Dr. Kobusingye said at the handover ceremony.
About the Study
The report, issued on Thursday, presents findings of a two-phased study that was conducted in 60 districts of Uganda for a period of 2.5 years from a period of January 2016 to June 2018.
In the first phase of the study, records concerning 1,435 drowning cases were found in the 60 districts. Other than stating that the individual had drowned, there was very little information that could potentially guide prevention efforts.
The second phase was limited to only 14 of the 60 districts. In these 14 districts, a total of 2,066 drowning cases were identified by community health workers and confirmed through individual interviews with witnesses, family members, friends and survivors of drowning.
The report on understanding and preventing drowning in Uganda released on Thursday revealed high rates of drowning in both lakeside and non-lakeside districts.
Statistics analysed from the National Population and Housing Census Main Report of 2014, show that a total of 872 drowning deaths and 533 drowning survivors were recorded from the lakeside districts of Mayuge, Rakai, Serere, Hoima, Nakasongola, Masaka, Soroti and Rubirizi.
UBOS data also shows that a total of 402 drowning deaths and 146 drowning survivors were recorded in the reporting period for non-lakeside districts of Mbarara, Arua, Kitgum, Kabale and Mubende. In Kampala alone, the reporting period had a total of 58 drowning deaths recorded and 55 drowning survivors.
During the two-and-a-half-year study period, 1,435 drowning cases were recorded in the district police offices, marine police detachments, fire/rescue brigade detachments, and the largest mortuary in the 60 study districts.
"This is not the number of drowning cases that occurred during that time, but rather the number of drowning cases that were recorded. We learned from this study that many more cases of drowning happen that are never reported or recorded in administrative sources," says Dr. Kobusingye.
According to the report, majority of the recorded cases were deaths (about 90%).
AIGP Ongom said the research will inform the Uganda Police Force's top management on the causes of death on water, mitigating factors and strategies that can be put in place to minimise them.
He urged the marine unit to vigorously engage in strategies that can prevent people from drowning.
"For some of those cases that I have known, and also having a background of marine of course, we used to retrieve bodies and conduct investigations. There situations where you would really find it difficult even for the people to save themselves. I would sincerely request that we don't end at research. We need to do a lot of preventive policing on our water bodies," AIGP Ongom said.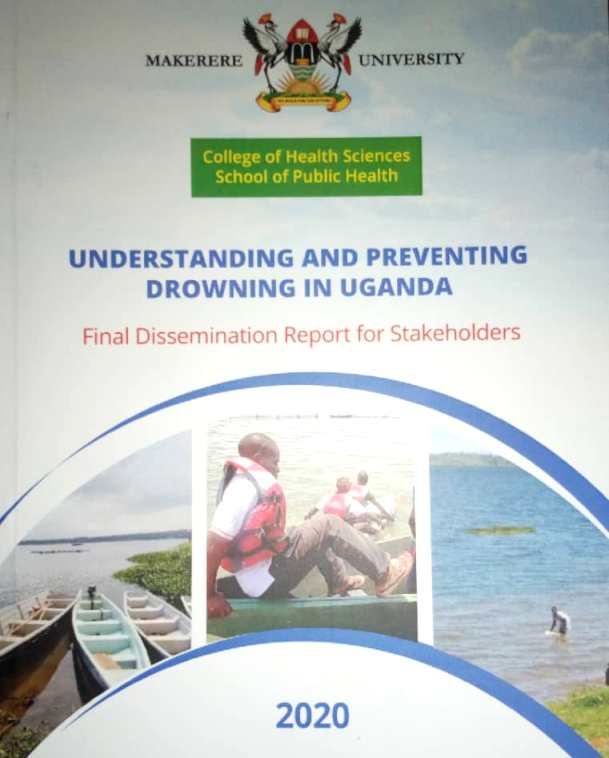 Article by Makerere University School of Public Health
Alliance for Global Health and Science 2021 Virtual Institute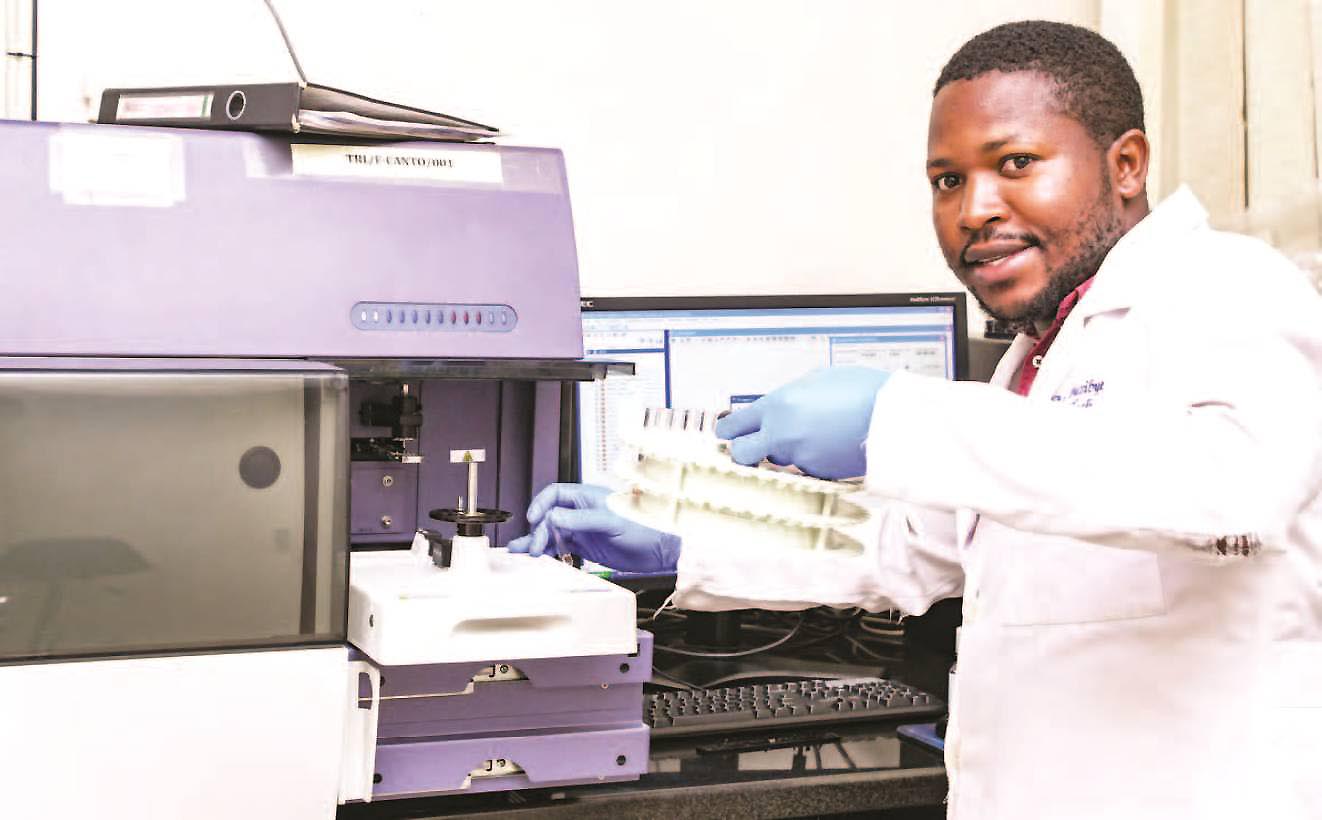 The Alliance for Global Health and Science (the Alliance) is a partnership between the University of California, Berkeley and Makerere University. The Alliance seeks to make a tangible, enduring impact by focusing on locally identified health research needs and strengthening collaborations between faculty at UC Berkeley and Makerere University.
The Alliance Summer Institute is an opportunity for Makerere University students to learn cutting edge, vital skillsets for bioscience researchers from world class scientists from the University of California system, the Chan Zuckerberg Biohub, SciDIP Global, and Makerere University. This year, the Institute will be held completely virtually, keeping in mind the public health crisis of COVID-19.
If you are interested in participating in the Summer Institute, please fill out this application form which can be found at: https://forms.gle/d1WZVBin3sbfyZdF6
All applications require 1) a letter of interest outlining which course(s) you are interested in participating in, how you will benefit from this coursework, and how you intend on using it to advance your scientific career, and 2) an up-to-date resume listing relevant prerequisites, experience, and coursework with references.
Applications are due by June 30th, 2021 at the latest. The courses being offered this year are as
follows:
Introduction to Next Generation Sequencing and Genomic Epidemiology (July 19 – 30)
Bioentrepreneurship: Small Molecule Therapeutic and Diagnostic Development (July 19 – 23)
Bioinformatics: Covid19 Pandemic Genome Sequence Analysis and Phylogenomics (August 2 – 13)
Scientific Diplomacy (August 2 – 13)
Concepts and techniques in modern vaccine design for global infectious disease (July 26 – August 6)
Scientific Grantwriting & Presentation (August 9 – 13)
Please see Downloads for details.
Call for Applications: MakNCD Non-Degree Research Support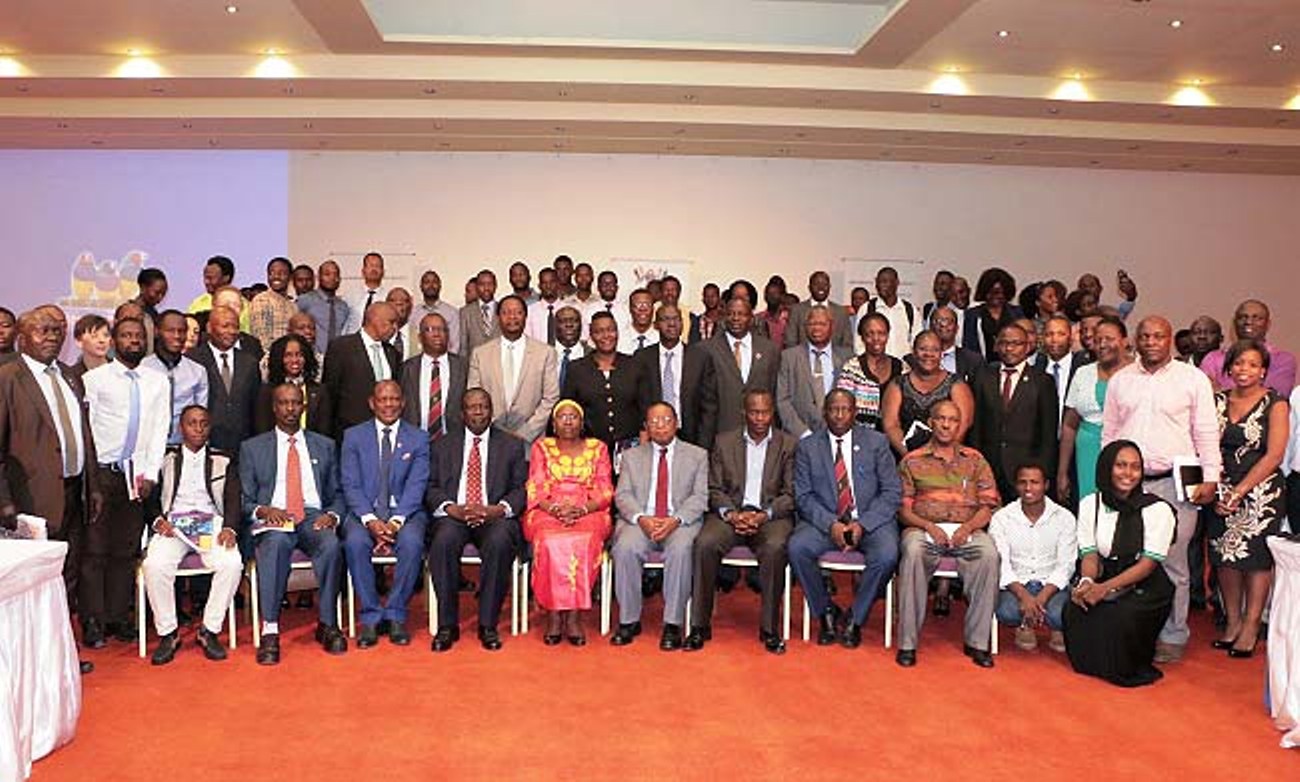 The Makerere University Non-Communicable Disease (MAK-NCD) Research Training Program, funded by the United States National Institute of Health-Fogarty international centre is a collaboration between Makerere University College of Health Sciences and Johns Hopkins University. The overall goal of this training program is to develop a comprehensive mentored research-training program in Uganda that will build local capacity to address the challenges of NCD control and management and promote the use of research findings to inform decision-making and policy.
This call for applications is targeting mainly junior researchers and Graduates at Makerere University with interest in building an independent research career in NCD.
A stipend and mentorship support for up to 12 months will be available to the selected candidates
Criteria for selection:
Must have a concept or a research idea proposal in one of the following NCD areas; Chronic Respiratory Diseases (CRD), Diabetes Mellitus (DM), Chronic Kidney Disease (CKD), Cardiovascular Diseases (CVD) & Hypertension.
Demonstrated interest in NCD research studies focusing on biomedical sciences, Clinical Research, Epidemiology, Implementation Science research and Policy.
Commitment to develop and maintain a productive career devoted to NCD
Must have two (2) mentors in the proposed area of research.
Must commit 40% of their time (2 working days) to the fellowship. A letter of support from an immediate supervisor stating that you can commit this time is required
The following are the broad NCD Research priority areas (themes). Applicants are encouraged to develop concepts from these themes.
(a)   Chronic Respiratory Diseases
(b)  Cardiovascular Diseases
(c)   Diabetes
(d)  Renal diseases
Benefits:
Mentorship
A monthly stipend will be provided upon development of a full proposal and clearance of the proposed study with appropriate IRB
Short courses in Bioethics, Good clinical Practice, Good laboratory Practice, Grant writing, Data Analysis and Manuscript writing.
Support to submit at least 1 paper in an indexed peer-reviewed journal as first author for publication
Fellows that achieve set targets will be supported to apply for additional grant funding to conduct primary research
Platform to develop into an independent Researcher in the NCD field
Application Process:
Email Makncd.chs@mak.ac.ug to request for the application form and CV template
Submit completed application, detailed CV, 2 letters of recommendation, letter of support from immediate supervisor stating that you can commit 40% of your time to the fellowship to Makncd.chs@mak.ac.ug, cc to Program Manager. Dr. Charles Batte dr.cbatte@gmail.com
Deadline for submission of applications: 9th July,2021.
"Only shortlisted candidates will be contacted"
MU-JHU Positions: Locum Midwives/Nurses – WOMANPOWER Study June 2021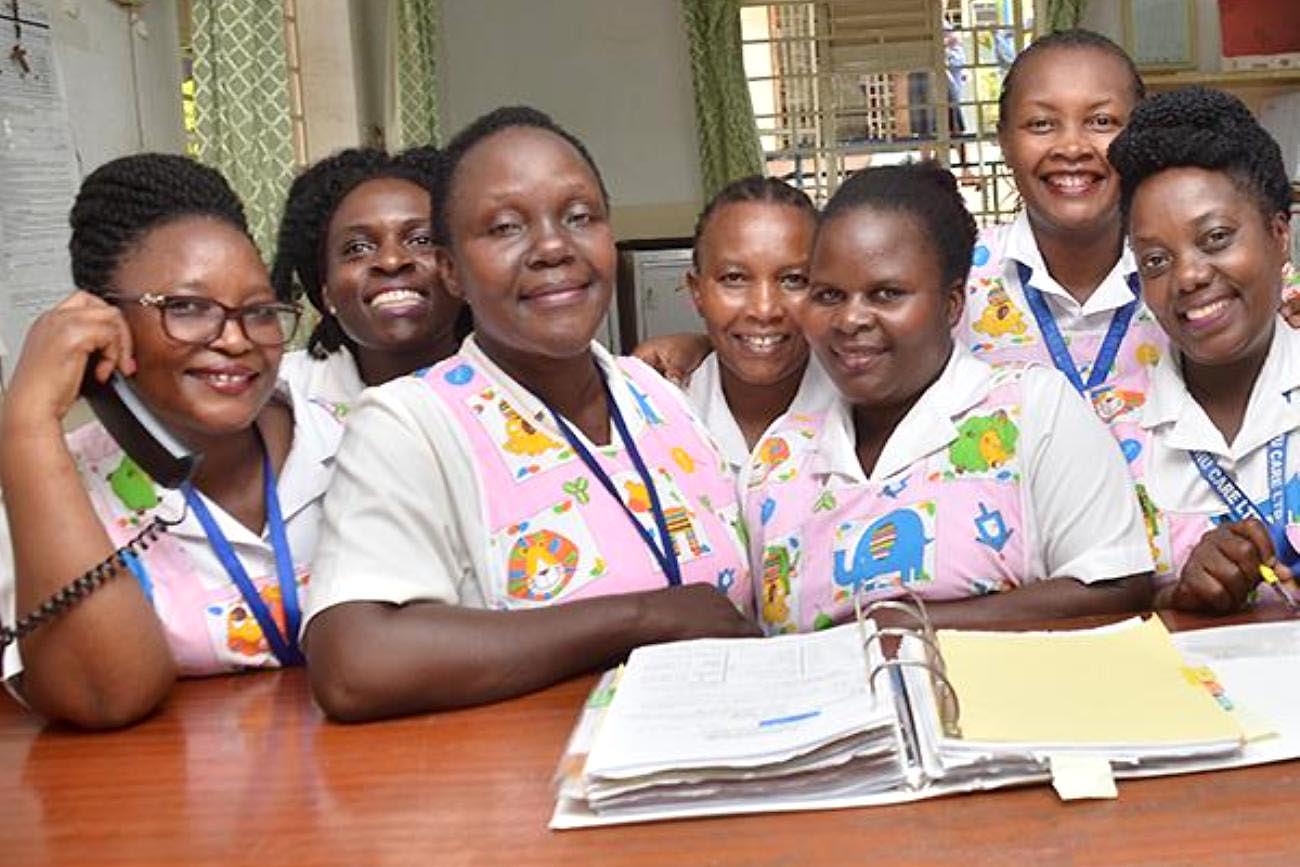 The Makerere University-Johns Hopkins (MU-JHU) Research Collaboration – MU-JHU CARE LTD, a Kampala – based equal opportunities Clinical Research and Service Delivery Organisation with more than 350 employees is seeking interested, committed and reliable professionals with the described qualifications to apply for the Locum positions listed below in support of the EDCTP funded studies. The positions are Locum positions on short term contract for 6 months.
1. Locum Midwife/Nurse: multiple positions
Reports To: Nurse Coordinator
Duty station: MUJHU, Kisenyi HCIV and Kawempe National Referral Hospital
Required qualifications and profile:
A Diploma in Midwifery/Nursing, with current registration for practice from the Uganda Nurses and Midwives councils (UNMC) with interest in working in a busy labour ward with minimum supervision. The candidates are required to have worked for at least three (3) years in a busy health centre/institution. Previous work experience in a clinical research environment and/or with HIV, TB and/or MCH clinical care would be a strong advantage. Computer literacy is required. The successful candidates should be willing and able to work extended duty shifts i.e. 12 hour day, and 12 hour night shifts, including public holidays and weekends.
The holder of this position will work under the direct supervision of the Nurse Coordinator with guidance from the Head of Nursing Section, and will be responsible for the following duties:
Working closely with other health professionals/research staff to obtain consents.
Provide midwifery/nursing care to study participants as well as do phlebotomy, cord blood sampling and other sample collection as required.
Collect data using tablets and laptops.
Participate in study data quality assurance and control.
Any other duties reasonably assigned by the relevant authorities.
Maintain professional GCP/HSP accreditation and complete study specific training as required.
Applications with complete C.Vs, including 3 referees and their full addresses or contact Telephone numbers, copies of academic certificates and testimonials, should be hand delivered to: MU-JHU Human Resource Manager, through the reception on first floor, MUJHU 1 Building – not later than 25th June, 2021 by 5.30pm.
Only short-listed applicants will be contacted. Successful candidates will be expected to start work immediately.