Where Does True Happiness Come From?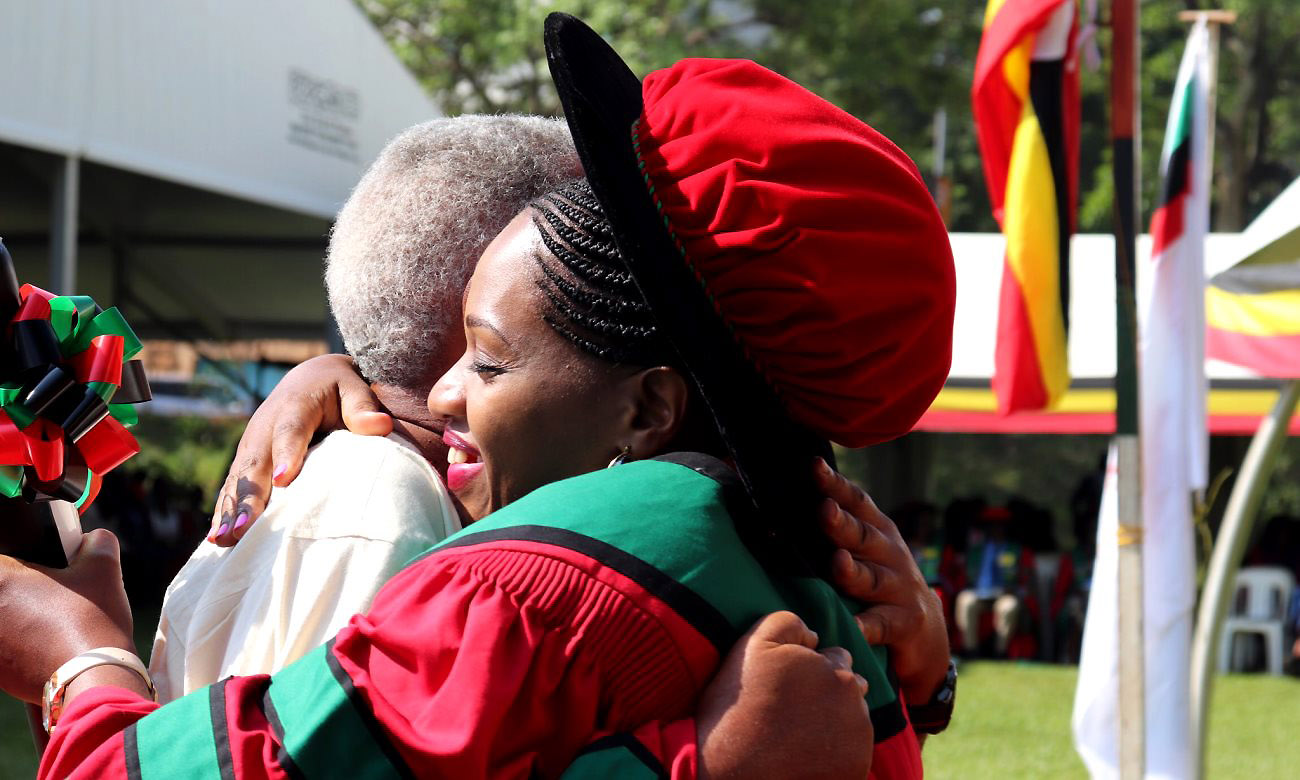 Last weekend I drove home to see my mother and other relatives. I decided to just be present to them without touching my phone and getting involved in other things except them. I realised that I came back happier than the past many times when I am home. I am sure they were happy too. Most times when I go home, I am involved in many things and spending little time to be physically and emotionally present to my mother and relatives. Most nations, communities and people are obsessed with money, religion, education, good health, peace and security, thinking that those things will give them happiness. At the end of the day, most are shocked to find that this is farther from the truth. Several studies have shown that true happiness arises from only these two things:
A STRONG SENSE OF COMMUNITY AND
REGULAR, ENTHUSIASTIC COMMUNITY CELEBRATION.
Societal relationships promote positive feelings. People are happy when they trust each other and can celebrate as a community. Most of us yearn for comfort. These studies tell us that, believe it or not, a better standard of living does not translate into happiness. Take the example of the1950s. One gets a feeling that people were not happy. They were happier then despite having less.
Being the richest, smartest, cutest, in themselves do not guarantee happiness, and neither should the absence of these make one feel unfulfilled. What is important is to cultivate loving relationships. Don't make TV and radio adverts make you feel less of yourself. You are great even without the best house and car. These should not validate and define you.
The hallmark of psychological health is happiness. We should endeavor to create a strong sense of community everywhere we are like at work, the community where we live, where we pray from, etc. and take part in a community celebration. Growing up in the village, I remember how the whole community would converge when there was a cry for help in one home upon hearing the drumbeat, Ggwanga mujje–"you should all convene to help tackle this problem". Our homes had no fences but we felt secure. The workplaces were communal and so were the churches.
Friends, I wish to implore you to read the recent encyclical letter that has been written by Pope Francis entitled Fratelli Tutti which translates "On the fraternity and social friendship." One doesn't have to be catholic to read it. This document summarizes what religion, different studies and disciplines have discovered about happiness. Religion, psychology, sociology, medicine, economics, environmental science and other disciplines agree on what makes people happy. If you go religious you can summarise happiness research as love of self and love of neighbour, not in words but in action. May we all be happy.
Happy Independence Day.
Henry Nsubuga
Manager, Counselling and Guidance Centre,
Plot 106, Mary Stuart Road (Opposite Mary Stuart Hall),
Makerere University
Email: hnsubuga[at]cgc.mak.ac.ug
Tel: +256-772-558022
Click here for more information about the Counselling and Guidance Centre
UniCare App: 24/7 Access to Counselling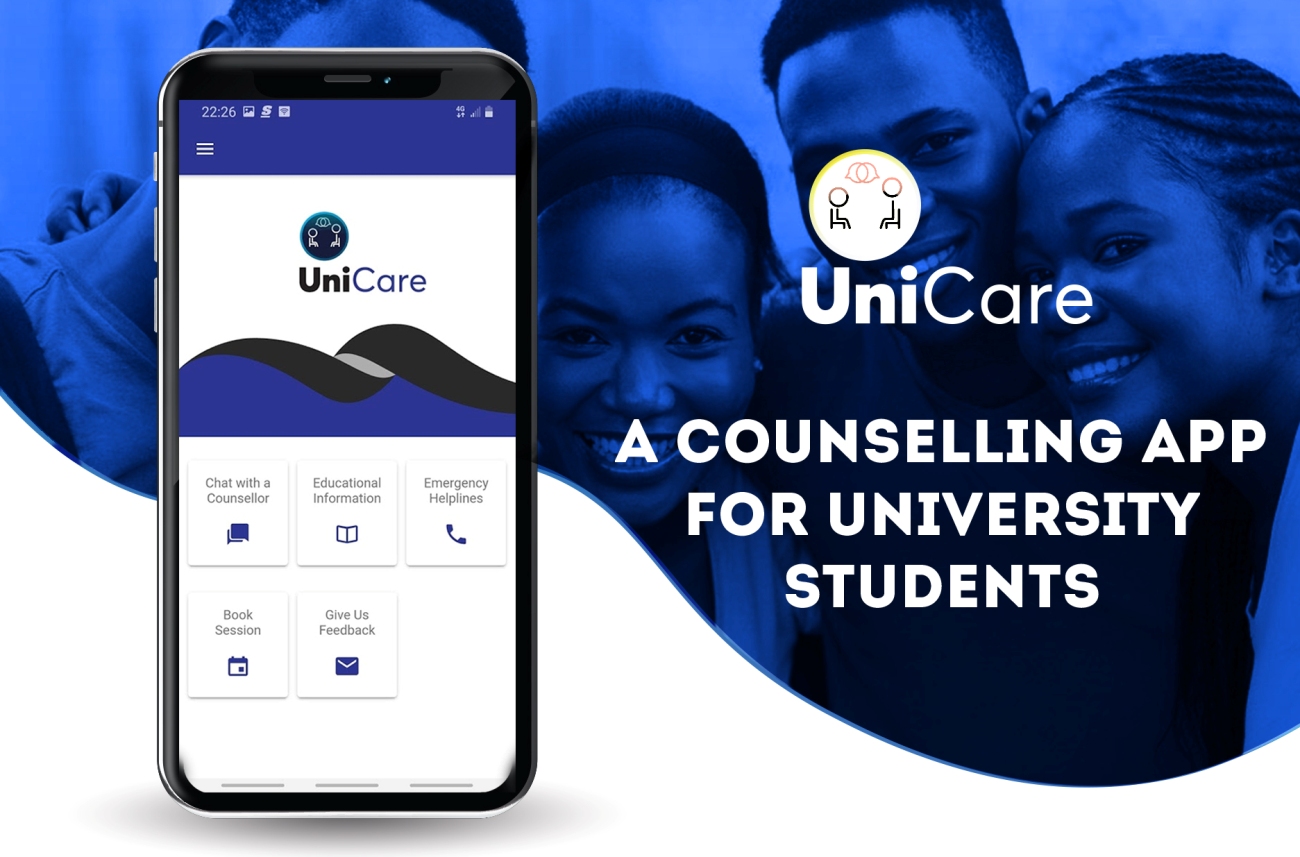 The Counselling and Guidance Centre (CGC) has developed UniCare, a counselling App for the Makerere University community members (Staff and Students).
Do you have personal concerns that need addressing?
Do you need to improve your life skills?
Are you struggling with something and need to talk to someone professional in confidence?
Then download UniCare from the Play Store and use it at any time of your convenience.
You can access counselling services through instant messaging, phone calls and other forms.
Enquiries:
Tel: +256-751-700897
Email: rbaguma[at]cit.ac.ug, henry.nsubuga[at]mak.ac.ug
Call for Applications: PhD Fellowships in Bioethics (4th Cohort)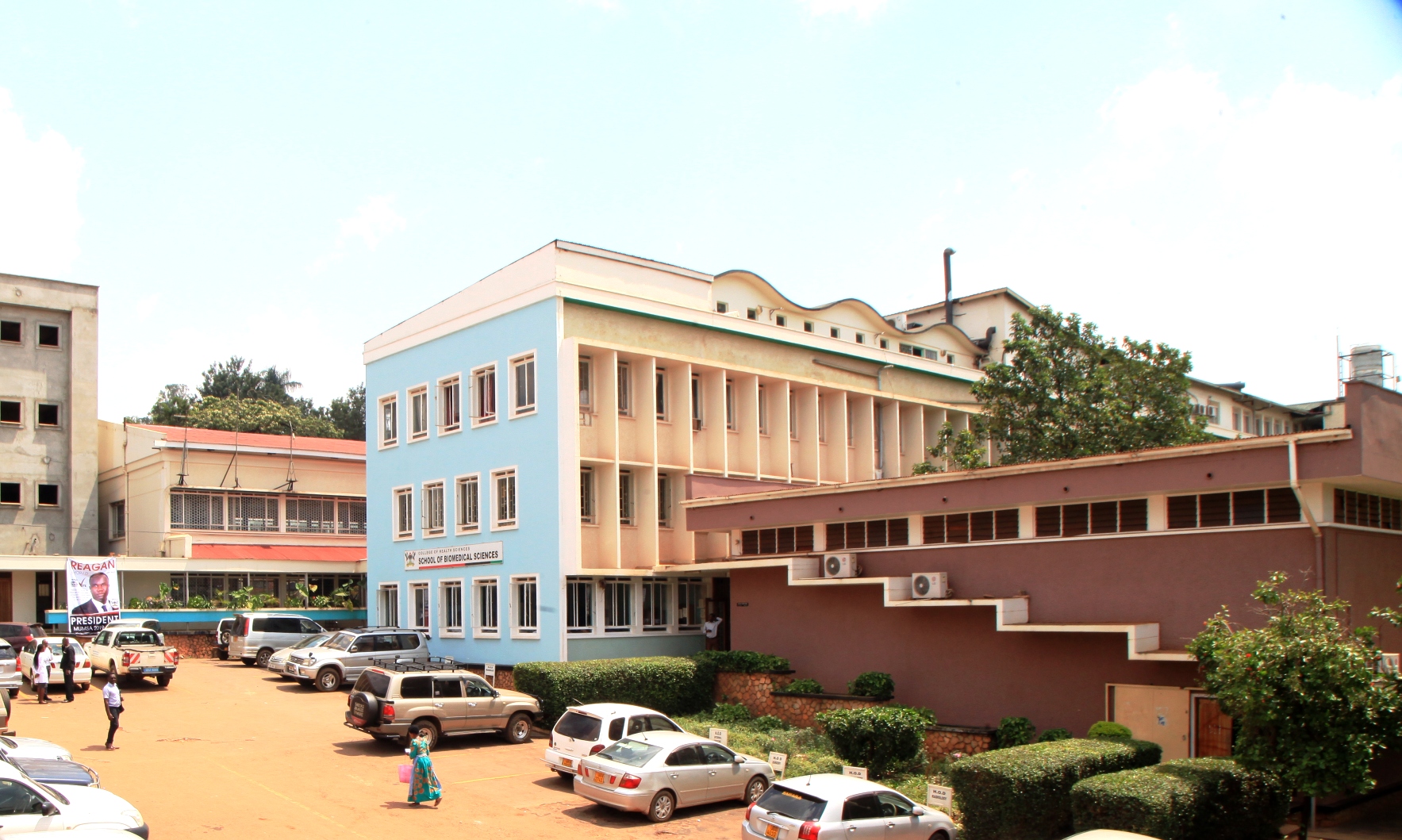 Applications are invited for PhD fellowships in bioethics from Makerere University College of Health Sciences (CHS) faculty and individuals who participate in the academic activities of the college who are interested and COMMITTED to becoming bioethics scholars.
Successful applicants should be willing to become bioethics scholars as they work within the structured and mentored training programme with a focus on any aspect of international research bioethics related to Health Sciences. Funding will be available to support 2 successful doctoral candidates up to 3 years of accelerated training leading to the award of the Makerere University doctoral degree.
Eligibility
This training is open to faculty including people who contribute to teaching and research at Makerere University or one of its partner institutions in Uganda, who meet any of the following criteria:
a. Able to articulate a clear research bioethics problem of interest to them.
b. Demonstrate prior participation in bioethics, beyond having submitted research proposals to an IRB.
c. Demonstrate a basic understanding of bioethics in order to know that this is an appropriate next step for the applicant.
d. Demonstrate past active participation in bioethics in health service delivery or at the interface of health related ethical-legal issues
e. Provide evidence of experience in research in bioethics and or authorship in this field
f. Prior master's level or fellowship level training in bioethics or related fields.
Criteria for Selection
Demonstrated interest in doctoral research training and conducting research with a focus on
research bioethics.
Potential to handle rigorous academic requirements of the doctoral program.
Having a plan for career development
Capacity towards attaining research leadership and international recognition in bioethics.
Female candidates and medical doctors are especially encouraged to apply
Application Process
Applications must be submitted to makbioethics[at]gmail.com and should consist of a cover letter (1 page only), a resume (not more than 3 pages), a personal statement (Maximum 1 page), a Makerere University formatted PhD research concept (Maximum 10 pages) and two letters of recommendation (sent separately by the referees to makbioethics[at]gmail.com). The personal statement should include your contribution to the academic and research life of a department at Makerere University College of Health Sciences, your aspirations for career progression in the next 5-7 years, research interests and any information you consider relevant.
Closing date for the receipt of applications is 8th October 2021.
Enquiries can be forwarded to the PI, of the PhD bioethics research training Program on makbioethics[at]gmail.com
Timelines:
Application deadline: October 8, 2021
Interviews: October 15, 2021
Notification date: October 22, 2021
Proposed start date: November 1, 2021
Part of this training will take place at Johns Hopkins University Berman Institute of Bioethics in the USA in Year 1 for a total of 2-3 months. Successful candidates will receive a monthly stipend based on USA National Institutes of Health regulations, tuition, research funds and travel to the USA. Applicants should demonstrate excellent communications skills and will be expected to work as part of a highly motivated, result oriented bioethics group.
IDI Supports Wakiso's Point of Care Electronic Medical Records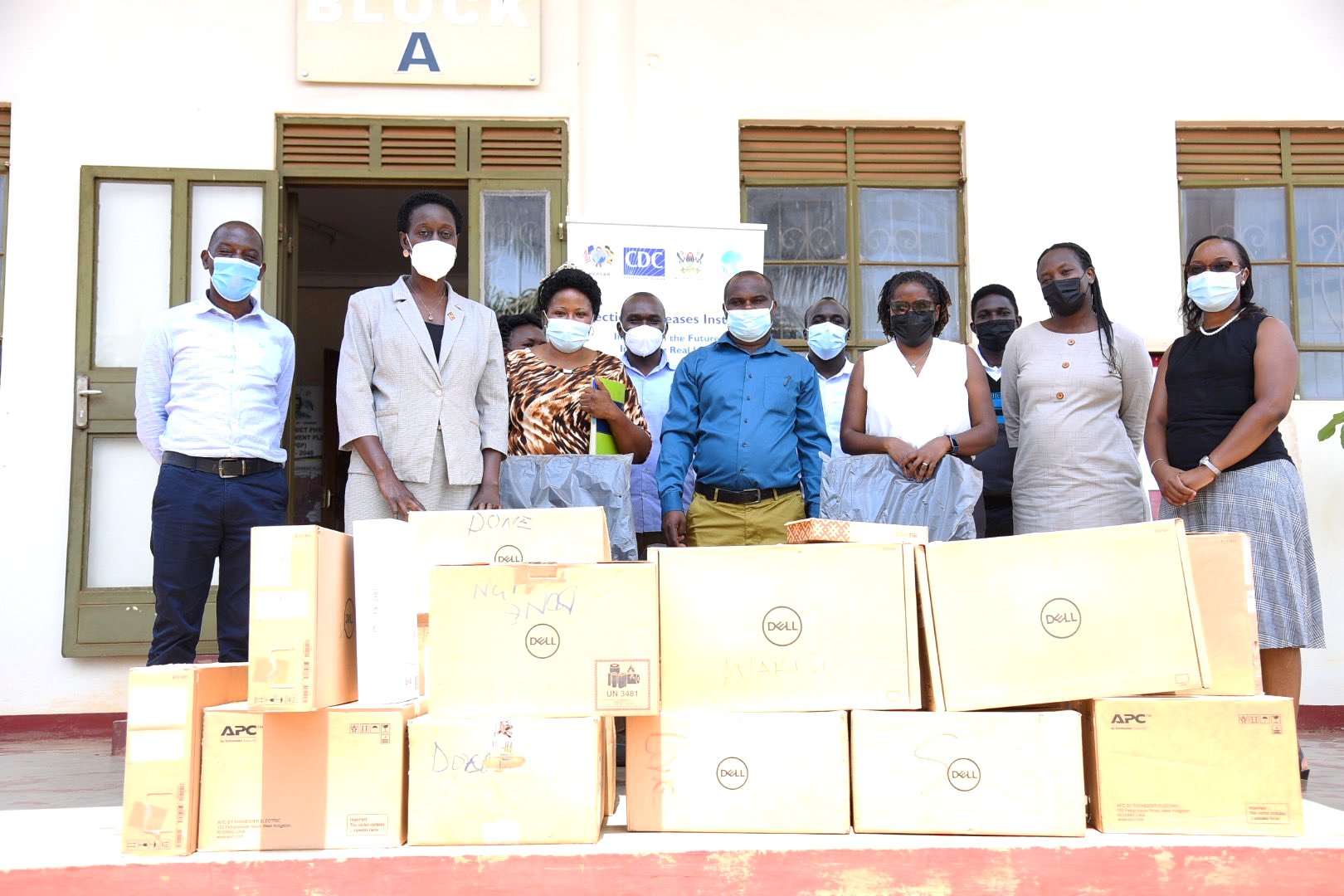 The Makerere University Infectious Diseases Institute (IDI) Kampala Region HIV Project handed over equipment worth UGX 460,000,000 to the Wakiso District Leadership to support Point of Care Electronic Medical Records (EMR-POC). This was made possible with support from the U.S. President's Emergency Plan for AIDS Relief (PEPFAR) through the
Centers for Disease Control and Prevention (CDC).
The equipment includes Computers, furniture, biometric scanners and networking equipment for a wireless mesh. In attendance was the Wakiso District Leadership led by the Principal assistant secretary, Ms. Babirye Olivia, as well as representatives from IDI and Mildmay Uganda.