Interventions to Increase Compliance Levels Around COVID-19 In Refugee Communities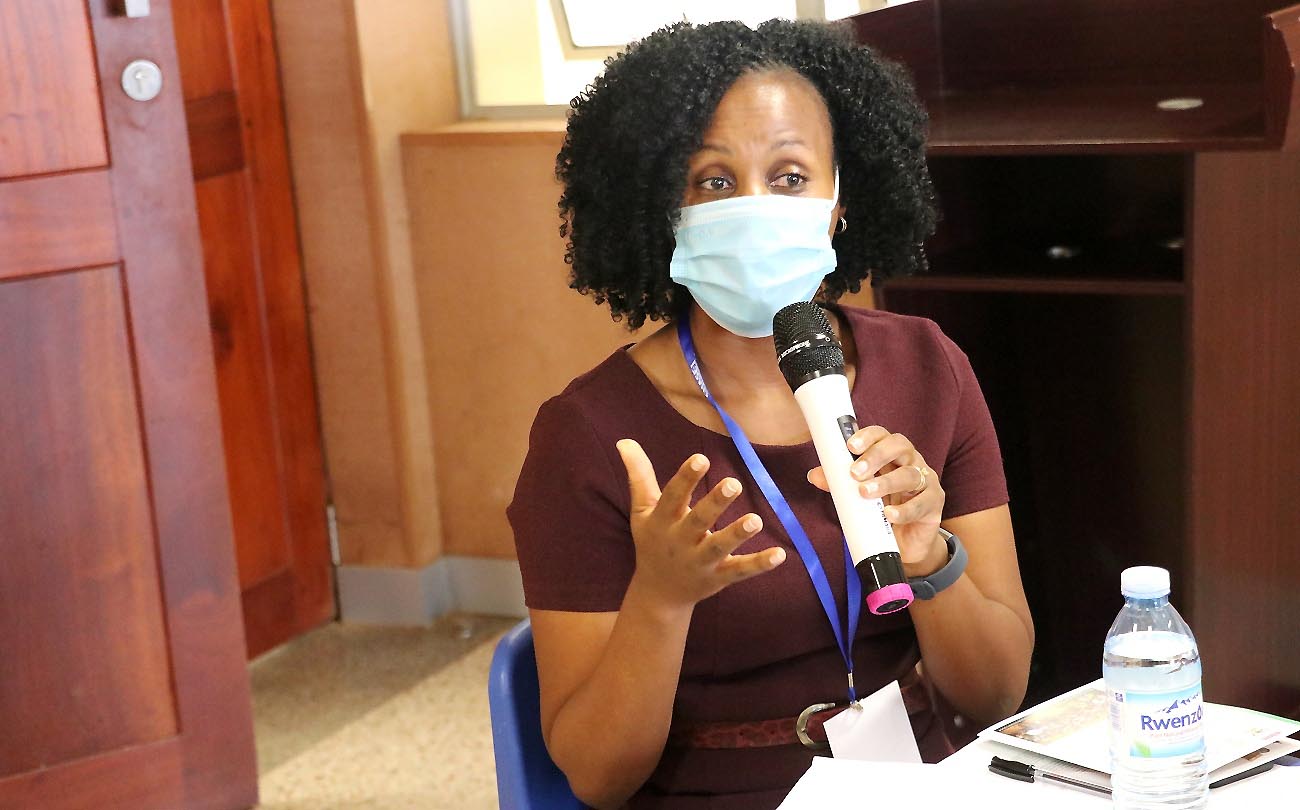 By Joseph Odoi
Uganda's open-door policy on refugee-hosting has been internationally acclaimed as "the world's most compassionate". And while Uganda is among the world's top three refugee-hosting nations, possibly the first in Africa, refugee communities continue to be disadvantaged on many fronts with poor socioeconomic and health outcomes.
Refugee settings are already besieged with a socially disrupted existence, and the COVID-19 experience could have catastrophic consequences in their context. Yet the extent to which refugee communities are aware of Covid-19, have complied, and are coping with the related preventive measures, remains largely unknown.
Moved mainly by three issues: 1) Uganda's open-door policy on refugee hosting; 2) COVID-19; and 3) the knowledge gap on COVID-19 impact in refugee communities, Makerere University researchers in partnership with different institutions in academia, policy and practice have commenced on a study contributing to increased compliance with the Ministry of Health's Covid-19 prevention guidelines under the project entitled "Refugee Lived Experiences, Compliance, and Thinking" (REFLECT) in Covid-19.
According to Dr. Gloria Seruwagi, the Principal Investigator, study findings will contribute to filling gaps in knowledge, policy by designing programmes to increase understanding and compliance levels around COVID-19 and refugee communities:
"Little is known about how refugee communities have complied with the Ministry's guidelines like social distancing, wearing masks, sanitizing or frequent washing of hands with soap. Yet it is widely known that their living arrangements in crowded spaces with massive WASH (Water, Sanitation and Hygiene) challenges have been a long-standing challenge, even before the Covid-19 pandemic. To address this knowledge gap the Ministry of Health has partnered (as a Co-Investigator) with our study team which also comprises other Co-Investigators from Gulu University, ACORD and Lutheran World Federation which are implementing partners in refugee settlements." explained Dr. Seruwagi
''This mixed methods research has a sample size of ~1,500 participants evenly distributed across three study sites in Central, West Nile and South Western refugee settlements. Similarly, there was fairly even distribution across nationalities with Congolese (30%), Somalis (33%) and South Sudanese (33%). Overall, the majority of participants were aged between 25-34 years (35%), of female gender (68%), of Moslem (30%) or Protestant (36%) religious denomination, uneducated (40%) and earned less than UGX 50,000 weekly (57%). In addition, the overwhelming majority neither smoked (97%) nor drunk alcohol (92%).  Except for age and gender, there were variations in demographic and behavioral characteristics across the three study sites'' she added.
Preliminary Findings
As part of preliminary findings from the study, Dr Seruwagi noted that there are very high levels of awareness about COVID-19 among the majority of the adult population. However, there are variations in this knowledge across refugee settings, with urban refugees being more knowledgeable on average than their rural counterparts. However, in reverse they [urban refugees] also displayed and reported higher risk behaviour in regards to Covid-19 than their rural-based counterparts who showed relatively more compliance. Despite being more knowledgeable than women with regard to symptoms, causes, risk factors, and treatment of COVID-19, men have poor compliance with Covid-19 preventive measures compared to women.
Children ages 5-12 were found to have very low levels of knowledge, explained by the assumption that adults at home will always pass on information and so, no targeted information is being given to children. "Due to school closure, teachers who are key change agents and transmit information were not in contact with the children. We believe this is a missed opportunity greatly contributing to these low knowledge levels among children"  Dr. Gloria explained while sharing findings at Makerere University (CTF1 Building). In addition to disenfranchisement around access to Covid-related knowledge, school closure further heightened children's vulnerability with a marked increase in neglect, exposure to different forms of violence and teenage pregnancy.
On attitudes, Dr. Seruwagi noted that previous adverse experiences like war, torture, rape or hunger have produced a "survivor" mentality with little or no fear among respondents in refugee communities. One refugee said "I have dodged bullets, been tortured and slept hungry for days, what more harm can Covid do to me?"
On adherence to preventive guidelines, Presidential directives and SOPs, handwashing was the most commonly adhered to guideline, again among the adults. Local leaders had come up with innovative mechanisms for ensuring compliance through supervision; and most households had washing points at the peak of COVID-19. ''Handwashing was even much higher in Muslim communities, mostly because it is in tandem with their religious and sociocultural practices'' Dr. Seruwagi explained.
On masks, the researchers noted that there was not so much compliance in wearing masks, reportedly after restrictions were eased. There was a lot of "chin-masking" with those who had just wearing them on chins but without using them to cover up. Some other risky behaviours were observed such as borrowing masks at places where it was mandatory (health facilities, offices) or when they saw authorities and enforcers coming.
On social distancing: the researchers noted that local leaders have tried to enforce this at public meeting spaces; but it's almost impossible at household level due to large family sizes. Also, sociocultural norms require them to sit together, eat together (including from the same utensils) which makes it almost impractical.
Despite the challenges, the researchers observed that there are also stories of resilience, innovation and improvisation among refugee communities. Local leaders made arrangements to help their people including translating prevention messages into local languages, having strict rules e.g. for social distancing at water collection points and enforcing handwashing facilities at household level. They also internally arranged some relief items. And new businesses (e.g. mask production) were birthed out of COVID-19. Key support systems during Covid-19 were reported to be health facilities, WASH, community leaders including religious leaders and the diaspora.
On the way forward, the research team highlighted the need for innovation and designing age-appropriate messages and interventions for children, incorporating mainstream COVID-19 messaging in all teacher-learner interactions, building on community resilience and leadership, continuous communication and impact messaging with heavy focus on risk reduction.
In his presentation entitled; REFLECT study implications for policy, Mr. Brian Luswata the Principal Legal Officer from Ministry of Health (MOH) reported that MOH is conducting an integrated Covid-19 response to the entire public regardless of nationality. He indicated that available data shows that over 151 refugees countrywide have contacted Covid-19 and 3 deaths have been registered. He further revealed that MoH conducts regular trainings of health workers in refugee settlements and quarantine facilities have been created to counter any spread of the pandemic. He noted the timeliness and importance of this study, saying it will directly feed into policy and guidelines on the prevention of COVID-19 and other similar pandemics.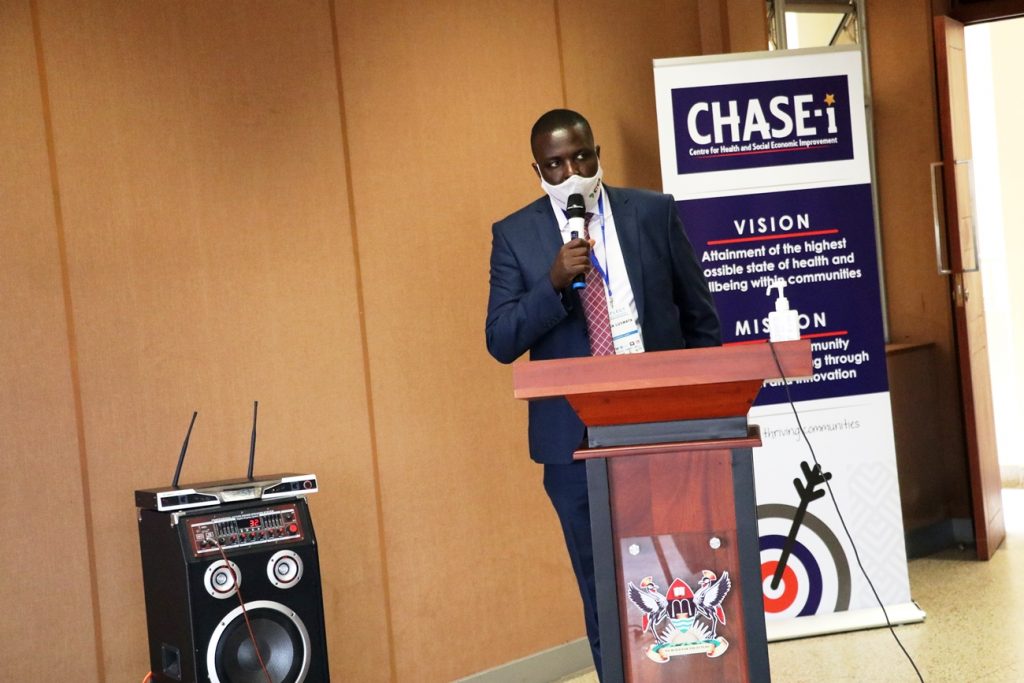 Representing the Dean, Makerere University School of Public Health, Dr. Elizabeth Ekirapa commended the REFLECT study team led by Dr. Seruwagi noting that the study will shed more light on how to deal with issues like human behaviour during the Covid-19 pandemic.
"When COVID-19 started people were saying nobody is dying and now people have started to die. Human beings keep coming up with explanations in a manner that you wouldn't expect. So this study will help us learn on how we can deal with ourselves'' said Dr. Ekirapa who is also Chair of the Department of Health Policy Planning and Management at MakSPH.
She further appreciated the REFLECT study's multisectoral approach adding that the findings will contribute to changes in the different multisectoral approaches Uganda is using to address COVID-19.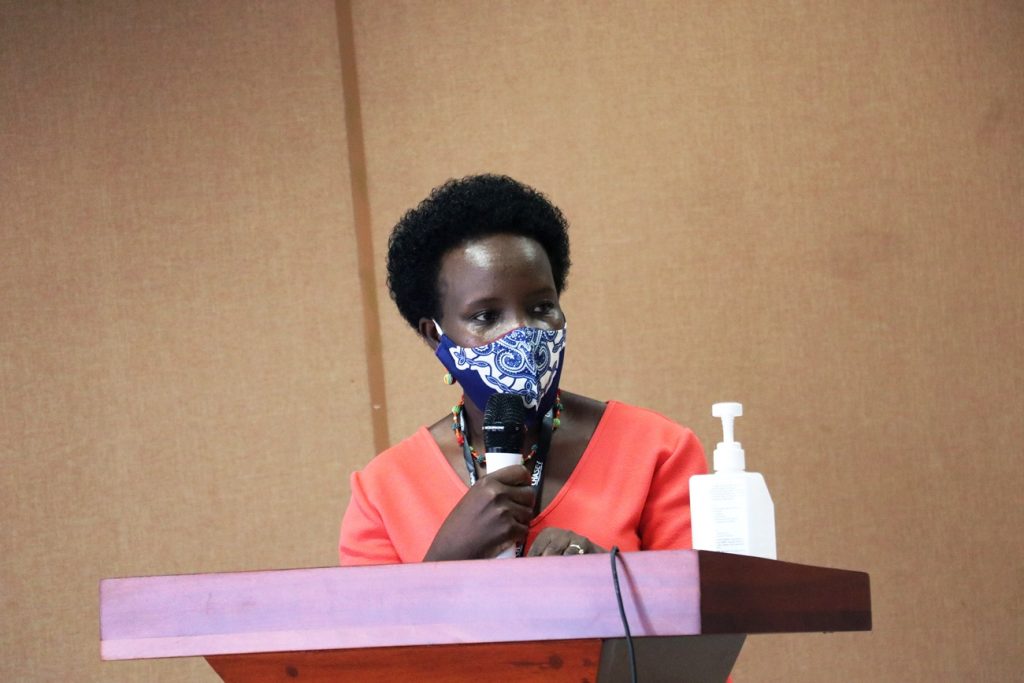 In her remarks, Prof. Josephine Ahikire,  the Principal of the College of Humanities and Social Sciences (CHUSS) said that the role of Makerere University is to create knowledge that will be used for societal development and transformation.
She equally thanked Government of Uganda for continuous support to Makerere University through the Research and Innovation Fund (Mak-RIF) which also has a provision for research on COVID-19. She congratulated the researchers for the timely study which underscores the academia role in social work, humanity and public health. She also thanked the partners for supporting the initiative.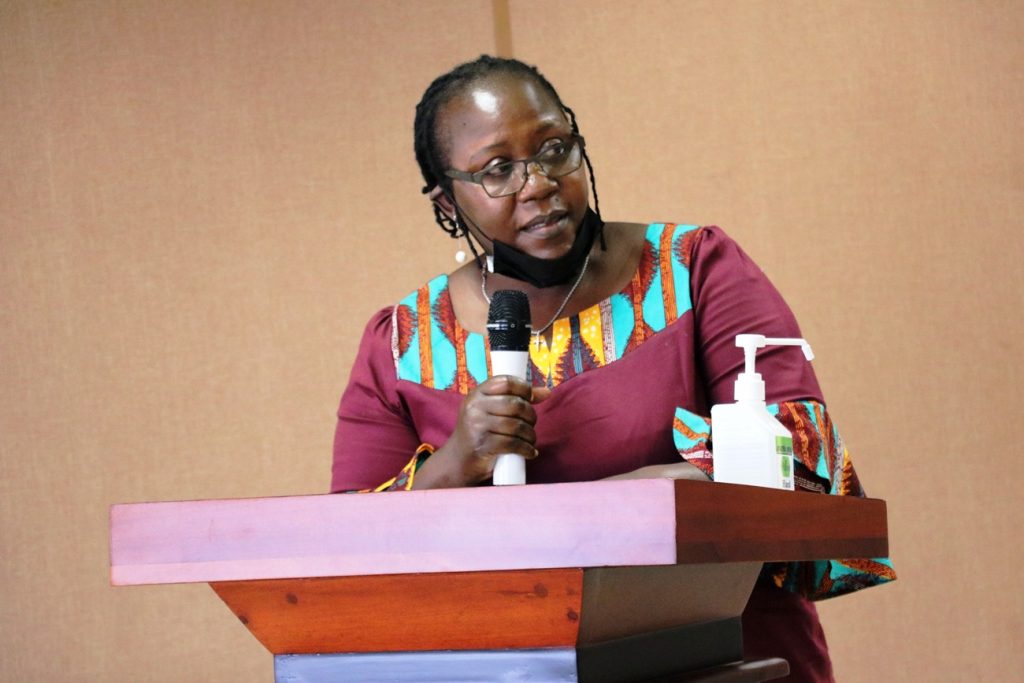 Jesse Kamstra,  the Country Representative for Lutheran World Federation (LWF) commended Uganda's effort in the fight against Covid-19.
"I feel safer in Uganda than any other country due to the different adaptations they have taken up to make this disease less spread in the country'' said Kamstra.
As implementing partners in the study, he mentioned that LWF expects actionable recommendations and evidence-based understanding of social behaviours of refugees during COVID-19. He further noted that the recommendations will be used to adjust future programming together with other implementing partners like Office of the Prime Minister (OPM)'s refugee department.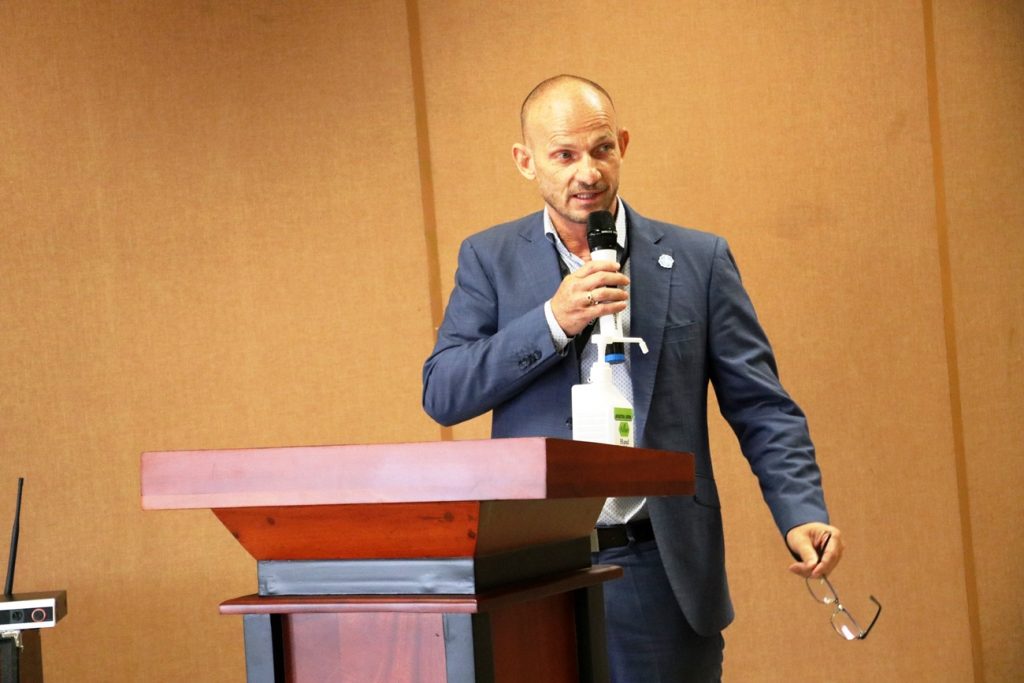 Ms Ellen Bajenja Kajura the Country Director for ACORD, also one of the study partners, expressed her pride at the partnership with Makerere and the other partners. Even from preliminary findings, she talked about some of the immediate actions her organisation will begin taking forward like designing child-friendly messages on Covid-19 in addition to strengthening ACORD's programming in child protection and gender-based violence.
At the event, Dr. Misaki Wayengera, Chairman of Scientific Advisory Committee (SAC) on the National Taskforce for COVID-19 revealed  that despite challenges brought by Covid-19,  total reopening of various sectors will go on.
''We started opening up but some sectors remain closed because we are still studying transmission dynamics, however we shall continue opening up because we will have to live with COVID-19'' he explained.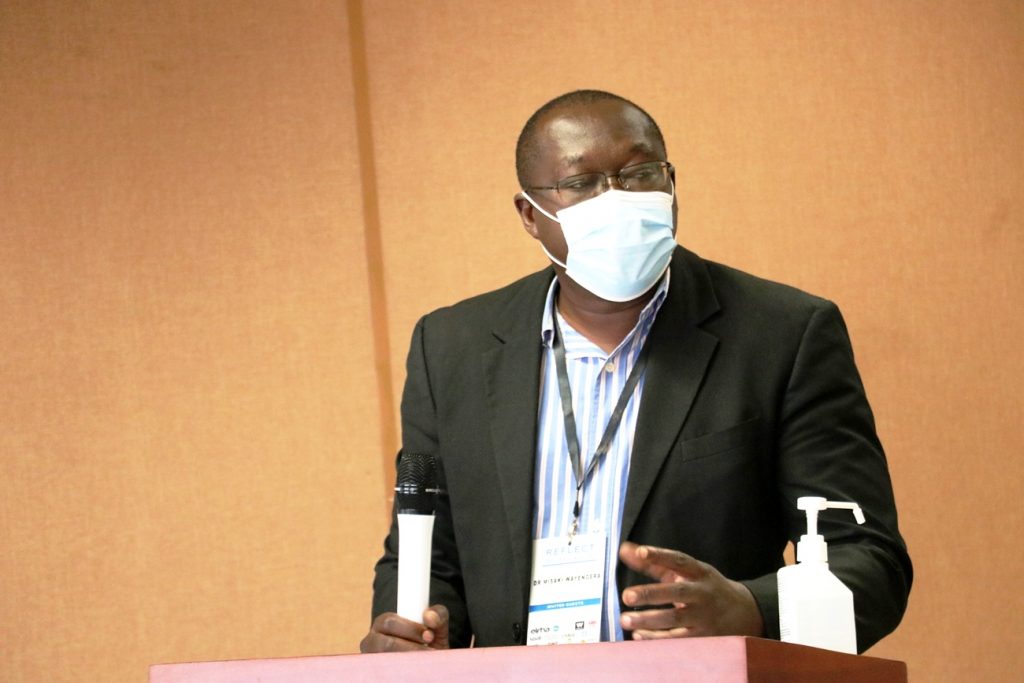 Professor Noeline Nakasujja the Adhoc Chair (psychosocial) on the COVID-19 Taskforce and also Head of Psychiatry Department of Makerere University College of Health Sciences noted the significant increase in Mental Health issues and psychiatry referrals during COVID-19. She decried the limited infrastructure or community capacity to handle these. She called on all stakeholders to work together in their different capacity to address mental health and psychosocial support especially for more vulnerable populations like those in refugee settings.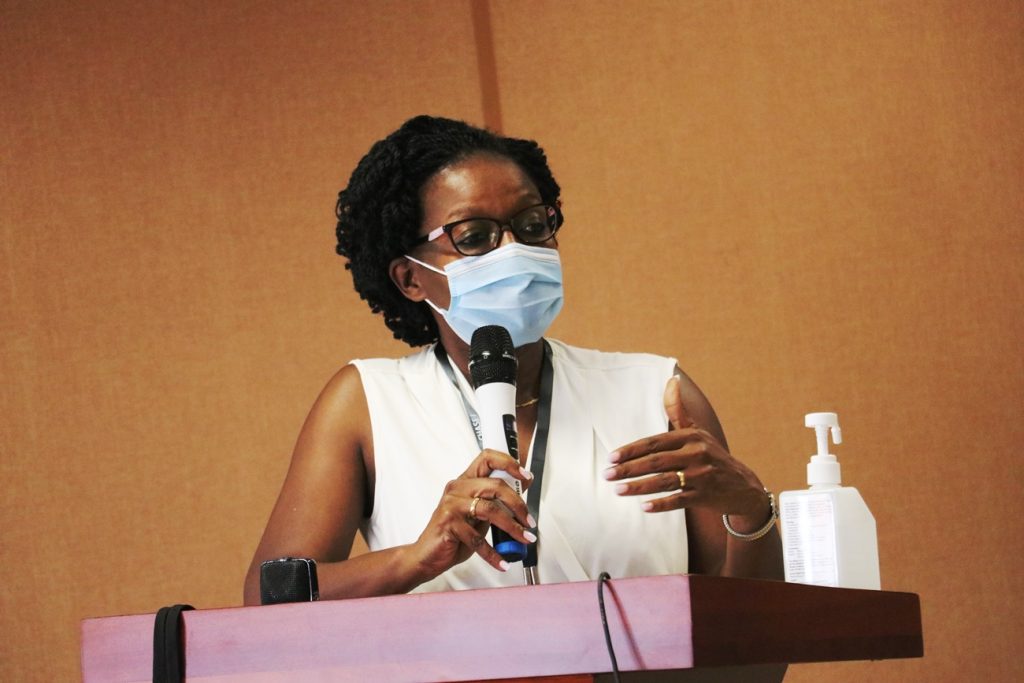 During the event, refuge representatives shared their experiences during pandemic response.
On what makes Uganda one of the best refugee host community, Ms. Lilly Anek a Refugee representative from Adjumani had this to say: ''Uganda is the best refugee host country because they treat us like brothers and sisters. This is why we intermarry as South Sudanese and Ugandans… people treat us so well'' Similarly, other refuge representatives like Sandie from Kyaka II  at the event were in agreement with her statement as they confirmed receiving handwashing detergents, face masks and training on COVID-19 prevention. Together, they called upon government of Uganda to put in a place an additional taskforce in the refuge communities so that new entrants are quarantined before joining the community.
The event was graced by officials from Office of the Prime Minister (OPM) which manages the national refugee response, UNHCR, representatives from the ministry of health, Makerere University, civil society, the media and other stakeholders. Discussions during this dialogue centered around the growing numbers of challenges during Covid-19, perceptions and nomenclature, infrastructural limits in refugee hosting communities and adaptations to the new normal in this Pandemic era.
Dr Julius Kasozi representing UNHCR assured the study team that UNHCR is more than ready to take forward and implement any actionable recommendations from the REFLECT study. In his closing remarks as government representative, Mr. Byaruhanga of OPM said there was a lot to learn and adapt from the study. He encouraged the study team to engage further with his office to ensure ownership and uptake of the study findings.
More about the REFLECT Study
The research topic is "Knowledge, adherence and the lived experiences of refugees in COVID-19: A comparative assessment of urban and rural refugee settings in Uganda". The project has been shorted to the acronym REFLECT (Refugee Lived Experiences, Compliance, and Thinking).
The study is cross-sectional mixed and has a multinational focus covering refugees from South Sudan, Somalia, and Eritrea, Democratic Republic of Congo (DRC), Rwanda, and Burundi. Similarly, Study sites are Kisenyi in Kampala, Kyaka II Refugee Settlement in Kyegegwa, South-Western Uganda, and eleven (11) refugee settlements in West Nile.
The REFLECT study is funded by the UK government through Elrha/Research for Health in Humanitarian Crises (R2HC) supported by Wellcome Trust, UKAID and National Institutes for Health Research (NIHR). It is conducted by Makerere University with Dr. Gloria Seruwagi as Principal Investigator. The Co-Investigators are from Gulu University, Agency for Cooperation and Research in Development (ACORD), Lutheran World Federation (LWF), the National Association of Social Workers of Uganda (NASWU) and Ministry of Health. The study team includes Dr Gloria Kimuli Seruwagi, Dr. Denis Muhangi, Dr. Betty Okot, Prof. Stephen Lawoko, Eng. Dunstan Ddamulira, Andrew Masaba and Brian Luswata.
Article originally posted on MakSPH
Understanding & Preventing Drowning in Uganda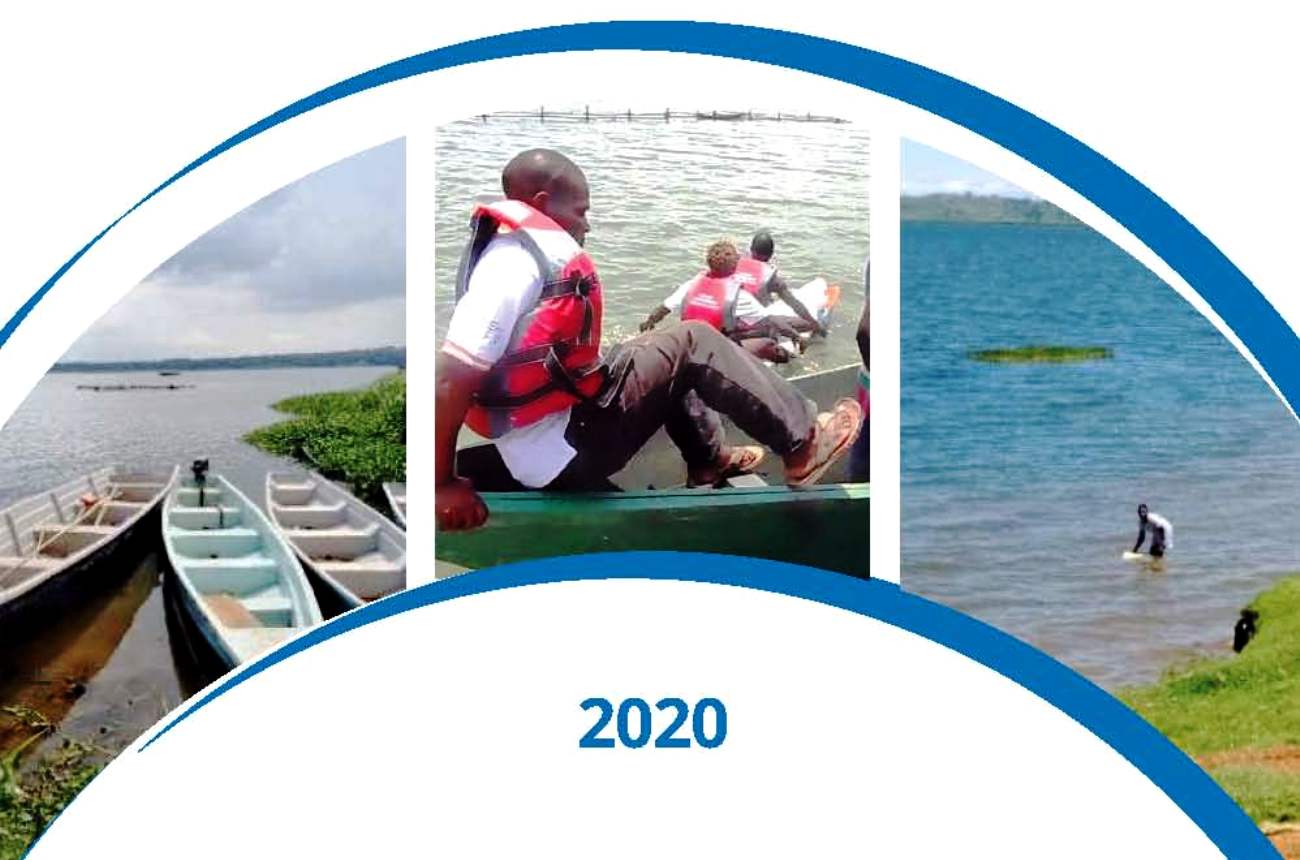 Drowning is the third leading cause of unintentional injury death; accounting for 7% of all injuries. Over 90% of the estimated 322,000 annual global drowning deaths occur in low-and middle-income countries. Although the burden of drowning is believed to be highest in the WHO-African region, data
collection and surveillance for drowning in African countries is limited. Drowning prevention strategies require adequate data on the burden and circumstances of drowning to help ensure data-driven prevention efforts. The World Health Organization recommends that all countries take steps to improve drowning data so that prevention strategies can be context-specific.
This report presents findings of a two-phased study that was conducted in 60 districts of Uganda for a period of 2.5 years (from January 1st, 2016 to June 30th, 2018). In the first phase, records concerning 1,435 drowning cases were found in the 60 study districts. Other than stating that the individual had drowned, there was very little information that could potentially guide prevention efforts.
The second phase was limited to only 14 of the initial 60 districts. In the 14 districts, a total of 2,066 drowning cases were identified by community health workers and confirmed through individual interviews with witnesses/family members/friends and survivors of drowning. Most (1,332; 64%) of these were deaths. Using the community approach, as opposed to official records, revealed more than three times the number of drowning deaths in the same 14 districts. Almost half of all people who drowned were engaged in an occupational activity at the time of the incident.
These results show that drowning is a major cause of premature death in Uganda, especially among young adults whose livelihoods depend on water activities. However, most drownings are preventable through policies and regulations that reduce exposure to drowning risk, and institution of interventions to ensure safety around water. Drowning is a multisectoral issue, and all stakeholders (local and national government, water transport, water sport, education, fishing, health, and law enforcement) should coordinate to develop a national water safety strategy and action plan. The strategy could address matters of leadership coordination, funding, advocacy, awareness raising, prioritization, target setting, and monitoring and evaluation.
Dr. Rhoda Wanyenze,
Professor & Dean, School of Public Health, Makerere University
Please Downloads for the full report.
Call for Applications: Leadership and Management in Global Health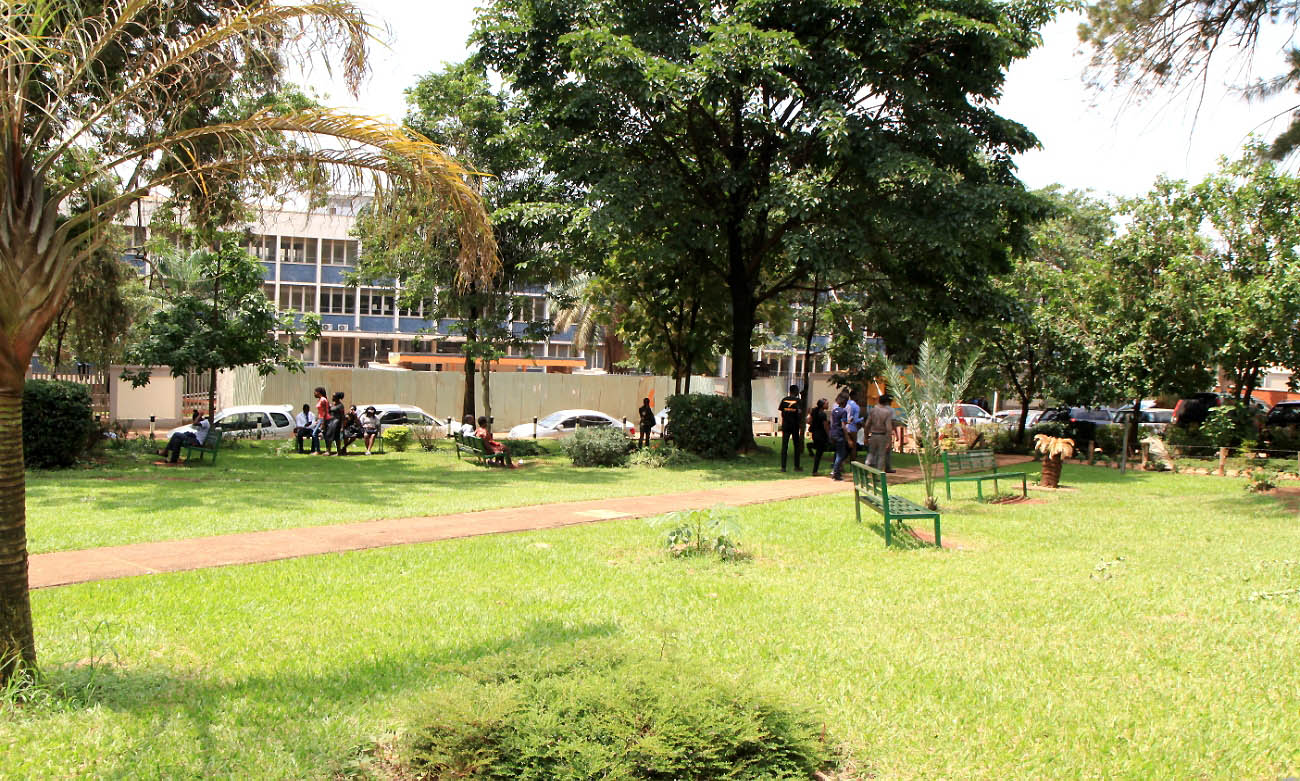 Makerere University Lung Institute through its NIH funded Non-Communicable Diseases Research training program #D43TW011401 aims to develop capacity for researchers to lead and manage NCD research programs in Uganda. As part of the program the Institute will sponsor participants with interest in NCD research to undertake a Leadership and Management in Global Health course with the University of Washington. This course provides practical leadership and management skills that are required for working in complex local, regional, national, and global health environments.
How to Apply:
Create an eDGH account: go to https://edgh.washington.edu, select 'Log in' on the top right, and then 'Create a new account'. This will allow you to apply to the course and the account will keep track of your application and data
Once you have created your account, go to https://edgh.washington.edu/courses/participant-application
Select the "Site-Based Participant" option when applying and select your site as "Uganda Kampala Makerere University Lung Institute" from the list on the application:

Note: You may be asked if you understand that you may be responsible to contribute to site fees – select yes, but please note that there will be no cost to you for taking this course with our group.
You will receive a confirmation email once you have submitted your application.
Application Deadline: 19th August, 2021.
Contact Information:
Dr. Charles Batte
Program Manager,
Makerere University Non-Communicable Diseases Training Program (MakNCD)
Email: dr.cbatte[at]gmail.com | makncd.chs[at]mak.ac.ug
Tel: +256700800618
MakSPH Position: Program Officer – Uganda DDP for WH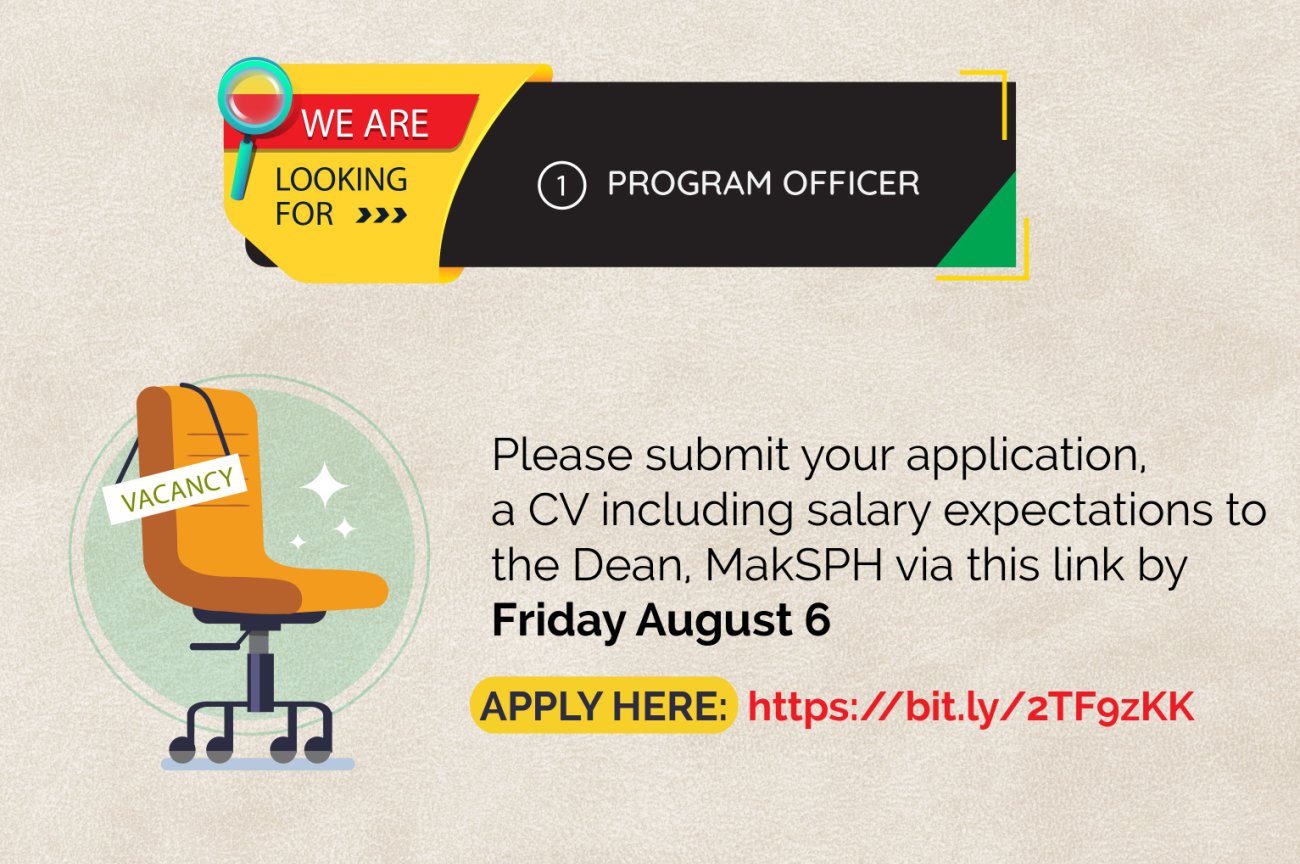 Makerere University School of Public Health (Department of Community Health and Behavioural Sciences) in collaboration with Vital Strategies is looking for a Program Officer for an exciting new program to reduce maternal mortality in Uganda.
Vital Strategies also promotes public health programs that include road safety, mental health, and activities to strengthen public health data systems and the use of public health data to guide policy and decision-making in Uganda.
About the Program
Makerere University School of Public Health (MakSPH) with funding from Vital Strategies will implement a program to promote women's health by address leading causes of morbidity and mortality. This program under the name Data-Driven Policy Initiative to Improve Women's Health (DDP for WH) aims to reduce maternal morbidity and mortality resulting from unintended pregnancies, unsafe abortions, and complications of pregnancy and childbirth in Uganda. Other countries where this project is being implemented are Bangladesh and Rwanda.
The program officer will work closely with ministry of health to strengthen capacity to collect, analyze and apply data to develop evidence-based policies. This Initiative applies a data-to-policy model to support improved access to, and surveillance of, family planning, contraceptives, abortion care, and other sexual and reproductive health services. The program complements existing efforts in Uganda and leverages Vital Strategies' expertise in health data, epidemiology, surveillance, health policy and public health law, and strategic communication and advocacy.
The program's theory of change is based on the assumption that clear and compelling data and evidence, along with effective advocacy, is fundamental to create meaningful and impactful policy and program improvements. Anchoring the first-year activities in building capacity and understanding in the data and its gaps will serve as the basis for policy analysis and development. Also through support and partnership with others currently working in this space, will complement ongoing advocacy and communications, and implementation efforts in the initial year and beyond.
The Position
This is a two-year, grant funded position but may extend for additional years. The Program Officer will be responsible for supporting Uganda-specific program results. S/he will serve as a subject matter expert in epidemiology/health data/Health Management Information Systems and will guide and provide technical support to Ministry of Health (MoH) of Uganda counterparts. The program officer will report to the Principal Investigator at the MakSPH. Progress will be discussed with Program Director based at Vital Strategies, the MoH and the Kampala based Investigators. The primary responsibilities of this position will be to ensure that the implementation of Initiative-activities in Uganda are country-owned and country-driven, technically sound and sustainable. They should also be in line with program goals and objectives, best practice standards, approved work plans, and budgets. S/he will ensure that Initiative activities are continuously monitored, and that implementation obstacles are identified and reported in a timely manner.
This position requires expertise and experience in the technical dimensions of this work, i.e., reproductive and sexual health, familiarity with sources and analytic approaches for data related to reproductive health, safe abortion and post-abortion care, and the use of data for policymaking and program management. The officer will be embedded in the Ministry of Health and MakSPH with dual accountability to MakSPH and Vital Strategies.
Term of Service
Initial consultant contract will be 12 months and may be renewed, subject to satisfactory performance. A three-month probationary period will apply.
How to Apply
Please submit your application, a CV including salary expectations to the Dean, MakSPH via the link below.
Application link: https://forms.gle/w5GPpqTCVgftQJvFA
The deadline for applications is August 6th 2021. Only shortlisted candidates will be contacted.