Call for Submissions: Innovating Education in Africa Expo 2020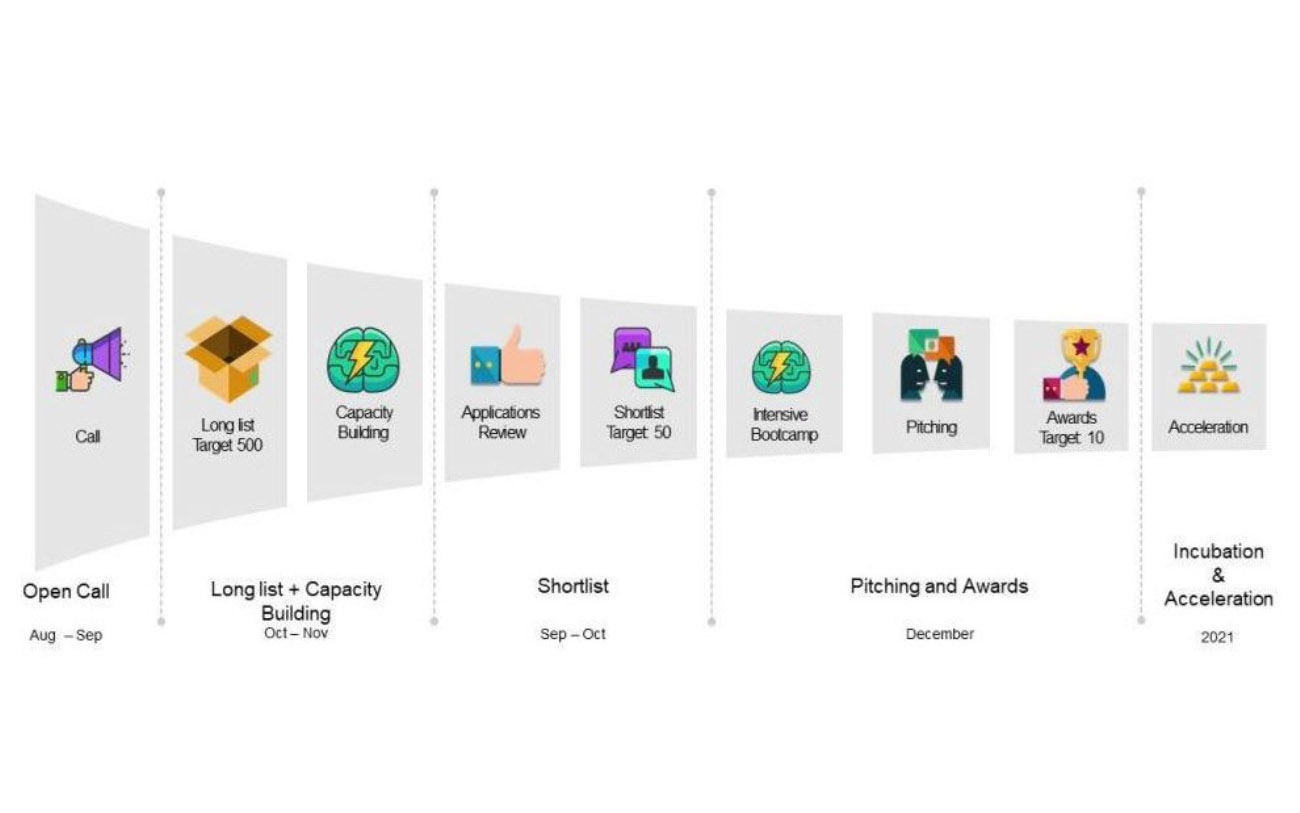 The advent of COVID-19 has exacerbated challenges in Africa's education system and reinforces the need for fit for context, innovative and scalable solutions in education. DOTSS[1] provides an approach for reorienting Africa's education and training systems to meet the knowledge, competencies, skills, innovation and creativity required to nurture African core values and promote sustainable development at the national, sub-regional and continental levels as espoused in CESA.
There is the need to promote innovation in the entire education and skills development ecosystems, taking advantage of the digital revolution, in order to increase its impact and also ensure that disadvantaged groups are not left out. As the Continental Education Strategy for Africa (CESA 16-25) states, ICT is an essential tool for ensuring universal access, quality of provision, and empowerment of school graduates for meaningful personal lives, and contribution to social economic development.
Since its inception in 2018, the Innovating Education in Africa Expo has continued to gather momentum and established itself as the leading Pan-African event promoting the adoption of Education Innovations in Africa. In light of the above, the African Union Commission (AUC) and Partners across Africa will hold the third edition of Innovating Education in Africa Expo as a virtual series of events and activities from October 2020 – June 2021.
Innovations being sought
The innovation should either be in the phase of piloting or implementation in Africa with some demonstrated success. The solutions should focus on one or more aspects of the education delivery system including data and analytics, teaching and learning management software, teaching and learning materials, connectivity of schools, assessment, education hardware and infrastructure, and school administration. Additionally, the innovation should satisfy at least one of the following:
Enable access to education and improved quality of delivery for those who are unable to access existing services.
Demonstrate a scalable, sustainable business and financing model.
Provide services to consumers at lower prices than existing alternatives.
Deadline for submissions is 25th September 2020 by 23:00 (GMT+3). Please send any enquiries to owusum@africa-union.org.
[1] DOTSS is an acronym for Digital connectivity, Online and offline learning, Teachers as facilitators and motivators of learning, Safety online and in schools and Skills focused learning.
UN on the Search for Young Tech Innovators Creating Climate Solutions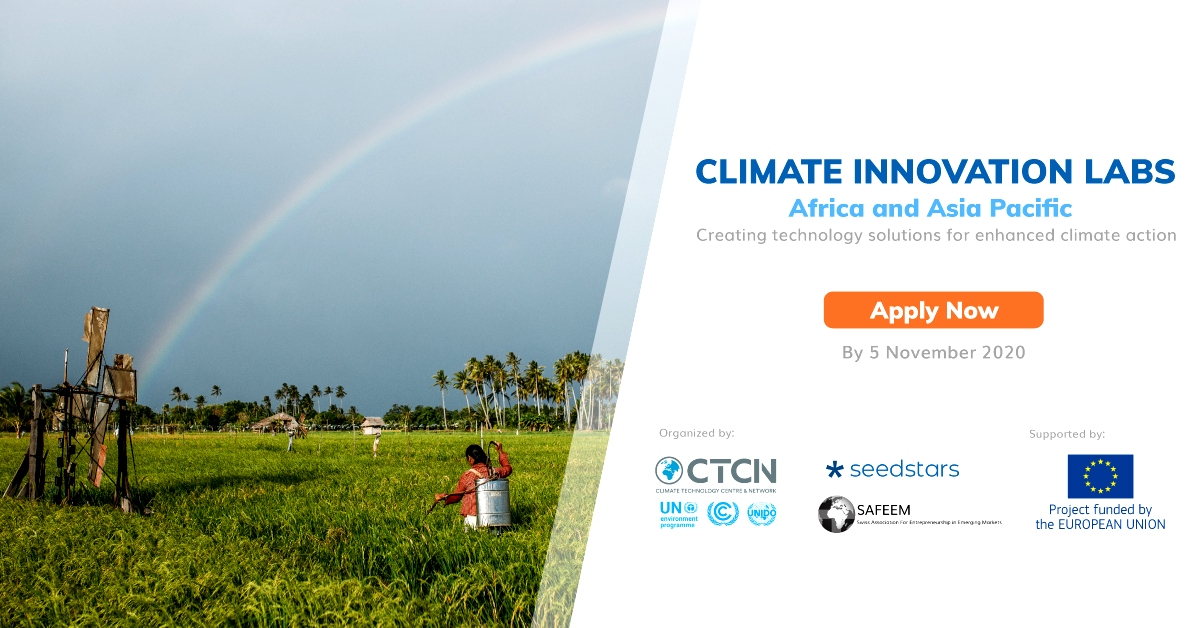 20th October 2020 – The UN Climate Technology Centre and Network (CTCN), in partnership with SAFEEM and Seedstars, is calling all young innovators in Africa and Asia looking to create climate technology solutions to join the Climate Innovation Labs, happening on the 19th – 21st of November 2020 for Africa and on the 3rd – 5th of December 2020 for Asia Pacific participants. For more information and to register for the launchpad, simply visit the page here: https://seedsta.rs/3lX7LFi.
The Climate Innovation Labs is a fast paced three-day online event that will bring together selected youth participants, representatives from identified small and medium enterprises (SMEs), as well as climate technology experts within the selected sectors and technology fields in Africa and Asia Pacific respectively to explore innovative design thinking tools, flexing their entrepreneurial muscles and creating solutions for enhanced climate action.
"By bringing youth innovators and climate technology experts together with the private sector to ideate technology solutions, we hope that this programme will foster innovation in climate change. The participants will be challenged to think outside of the box and co-create ideas for climate mitigation and adaptation solutions aligned with countries Nationally Determined Contributions (NDCs)", says Dr. Rose Mwebaza, CTCN Director.
Criteria for joining the program are the following: participants must be between the ages of 20 and 30 years old; fluent in the English language; attended or completed higher education; must be an aspiring/early-stage entrepreneur or a student interested in launching an idea on climate change and building entrepreneurial muscle; and, must be passionate about solving climate technology needs and challenges.
At the end of the Climate Innovation Labs, the winners from both Africa and Asia-Pacific will be provided follow on support to implement and scale selected solutions through a 6-8 week Climate Innovation Academy Programme delivered by Seedstars. 
RAN and USAID Announce Winners of Household Solar Workforce Development Challenge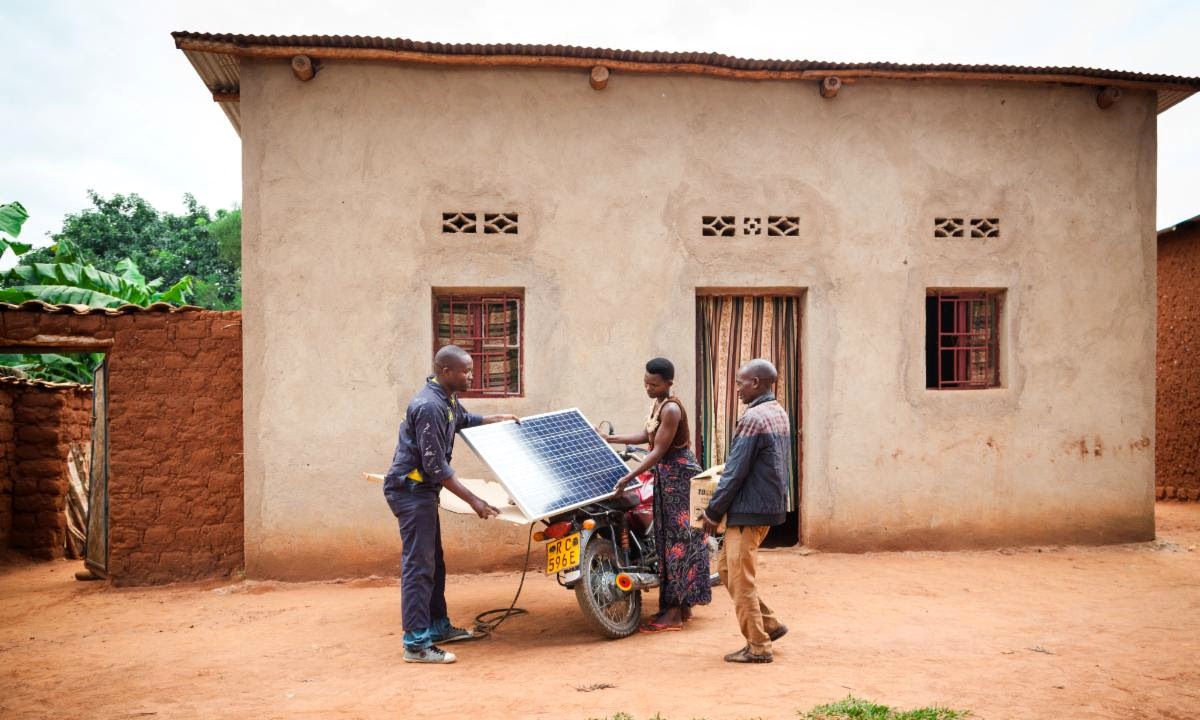 The ResilientAfrica Network (RAN), Makerere University in partnership with USAID, as part of its commitment to the Scaling Off-Grid Energy (SOGE) Grand Challenge for Development, is proud to announce two winners of the Household Solar Workforce Development Challenge: Global Distributors Collective (GDC) and Whitten & Roy Partnership (WRP). Over the next 15 months, these two organizations will implement awards totaling US $350,000 that support scalable, innovative, third-party training solutions to the off-grid solar home system sector's workforce in sub-Saharan Africa. Through these trainings, participants will be able to efficiently and sustainably respond to market needs.
Related article
Apply Now: USAID-RAN Household Solar Workforce Development Challenge
Yiya AirScience Wins at MIT Virtual Solve Challenge Finals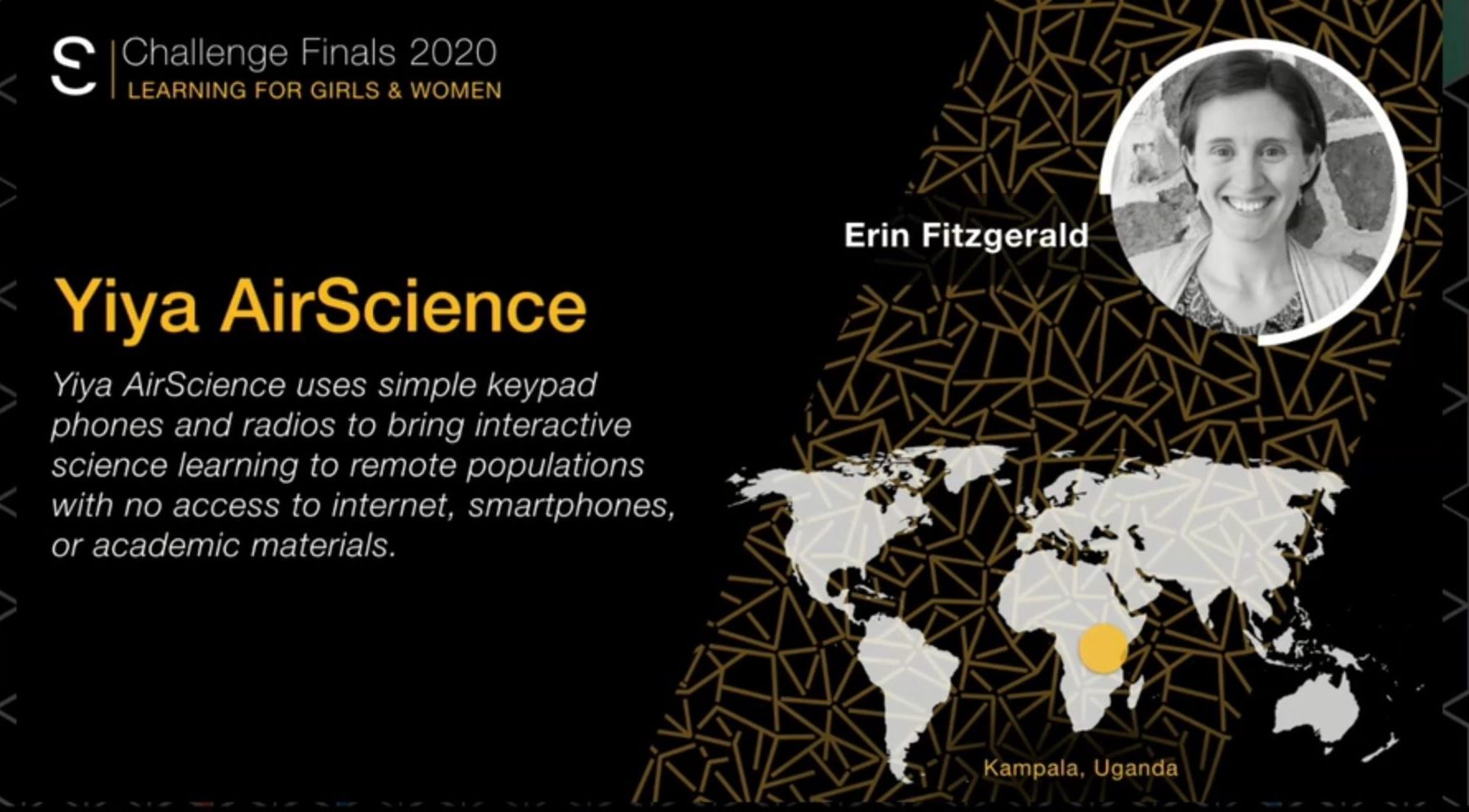 Yiya AirScience, an interactive STEM learning experience for remote populations that have no access to internet, has been announced as one of the 35 winners at the MIT Virtual Solve Challenge Finals held on 29th September 2020. The team was announced as one of seven finalists under the Learning for Girls and Women Solver teams. 28 other Solver teams were announced under the four other challenges namely; Health Security and Pandemics, Good Jobs and Inclusive Entrepreneurship, Maternal and Newborn Health and Sustainable Food Systems.
As a result of the win, Yiya AirScience will receive nine months of coaching, needs analysis and impact measurement, partner matchmaking, and an increased network. A statement from Yiya's announcement further reads, "MIT Solve's support will help us expand Yiya AirScience to millions more Ugandan youth. Our big hairy goal is to have 3 million Ugandan young people participating in Yiya AirScience by the end of 2021."
Please click here to view theh full announcement
Related article
RAN-backed Yiya Project in MIT Solve 2020 Global Challenge Finals