Call for Submissions: Innovating Education in Africa Expo 2020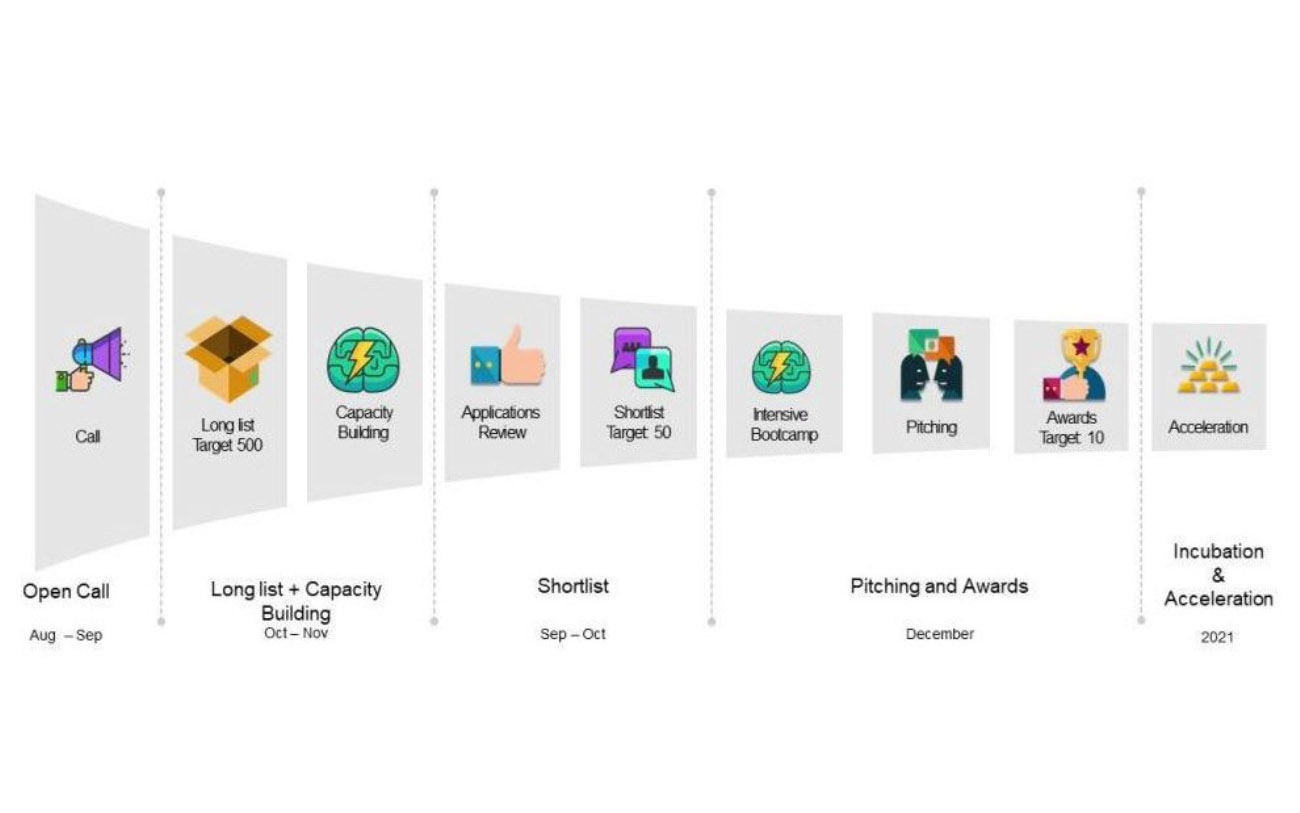 The advent of COVID-19 has exacerbated challenges in Africa's education system and reinforces the need for fit for context, innovative and scalable solutions in education. DOTSS[1] provides an approach for reorienting Africa's education and training systems to meet the knowledge, competencies, skills, innovation and creativity required to nurture African core values and promote sustainable development at the national, sub-regional and continental levels as espoused in CESA.
There is the need to promote innovation in the entire education and skills development ecosystems, taking advantage of the digital revolution, in order to increase its impact and also ensure that disadvantaged groups are not left out. As the Continental Education Strategy for Africa (CESA 16-25) states, ICT is an essential tool for ensuring universal access, quality of provision, and empowerment of school graduates for meaningful personal lives, and contribution to social economic development.
Since its inception in 2018, the Innovating Education in Africa Expo has continued to gather momentum and established itself as the leading Pan-African event promoting the adoption of Education Innovations in Africa. In light of the above, the African Union Commission (AUC) and Partners across Africa will hold the third edition of Innovating Education in Africa Expo as a virtual series of events and activities from October 2020 – June 2021.
Innovations being sought
The innovation should either be in the phase of piloting or implementation in Africa with some demonstrated success. The solutions should focus on one or more aspects of the education delivery system including data and analytics, teaching and learning management software, teaching and learning materials, connectivity of schools, assessment, education hardware and infrastructure, and school administration. Additionally, the innovation should satisfy at least one of the following:
Enable access to education and improved quality of delivery for those who are unable to access existing services.
Demonstrate a scalable, sustainable business and financing model.
Provide services to consumers at lower prices than existing alternatives.
Deadline for submissions is 25th September 2020 by 23:00 (GMT+3). Please send any enquiries to owusum@africa-union.org.
[1] DOTSS is an acronym for Digital connectivity, Online and offline learning, Teachers as facilitators and motivators of learning, Safety online and in schools and Skills focused learning.
MoES, Council Commend Progress on DARP Project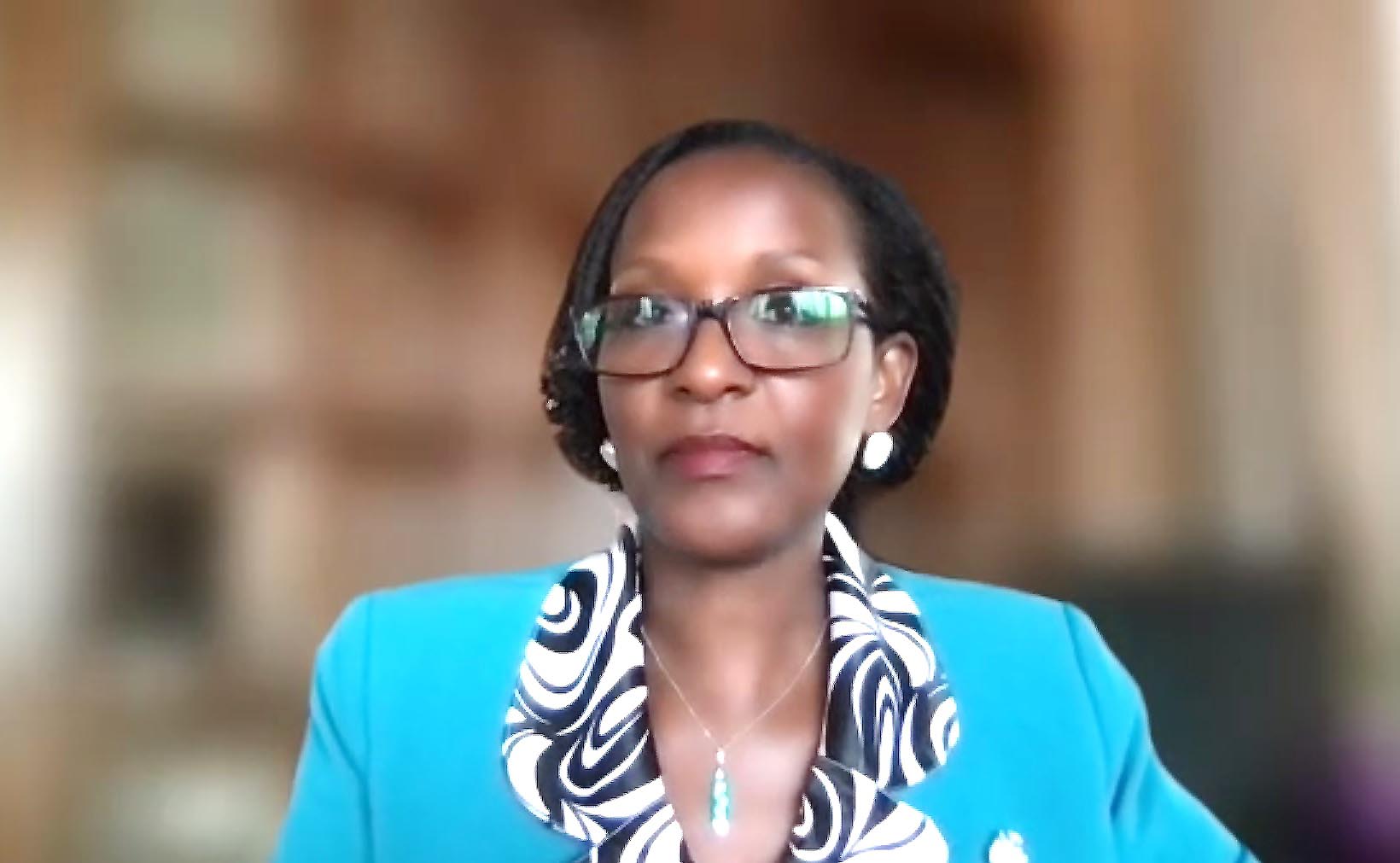 The Permanent Secretary, Ministry of Education and Sports (MoES) represented by the Director Education Standards, Dr. Kedrace Turyagyenda and the Chairperson of Council, Mrs. Lorna Magara have commended the progress made by the Digitalizing of Academic Records and Processes (DARP) project so far. DARP is a collaboration between the Department of the Academic Registrar (AR), the East African School of Library and Information Science (EASLIS), Directorate for ICT Support (DICTS), and School of Education.

Funded by the Government of Uganda through the Makerere University Research and Innovations Fund (Mak-RIF), the ultimate goal of the DARP project is to improve the status of both undergraduate and graduate academic records by preserving them, converting them into digital form, and automating academic processes for e-service delivery.
In her remarks at the blended dissemination event held on 1st September 2021, Dr. Turyagyenda who was part of the virtual audience congratulated the Makerere University Management and the Department of Academic Registrar upon embracing the 4th Industrial Revolution (4IR) by using ICT to strengthen its document retrieval processes.
"As you are aware, Makerere University is not only the mother University for Uganda but for East and Central Africa. It should always be ahead and set an example for the rest" noted Dr. Turyagyenda who added that the project was in line with the National e-Government Policy Framework.
She congratulated Makerere upon completing the first phase of the three-year project but nevertheless requested that the remaining phases be completed promptly so as to ensure efficiency and effectiveness.
"I am really delighted to join you on the occasion of presenting yet another digitisation initiative at Makerere University" admitted the Chairperson of Council as she began her remarks.
Mrs. Magara noted that the digitisation of all university processes is the core target of the Council. This is illustrated by the ongoing initiatives such as the e-Human Resource Management System (e-HRMS), Academic Records Information System (MakARIS), digitisation of Financial Management process among others. She added that the DARP project was in line with the second goal of the university strategic plan that focuses on fostering innovations in teaching and learning that respond to the changing environment.
"The sudden change of our work environment following the outbreak of COVID-19 almost two years ago demands that we fast track initiatives to deliver services with limited physical contact. I see the digitisation of our academic records as a crucial step in adapting to the new working environment" she explained.
The Chairperson of Council nevertheless urged the University to develop a risk profile and management plan for e-resources to guard against the challenges of digitisation such as system failures and data piracy. "We must ensure that university systems have the necessary protection against these risks."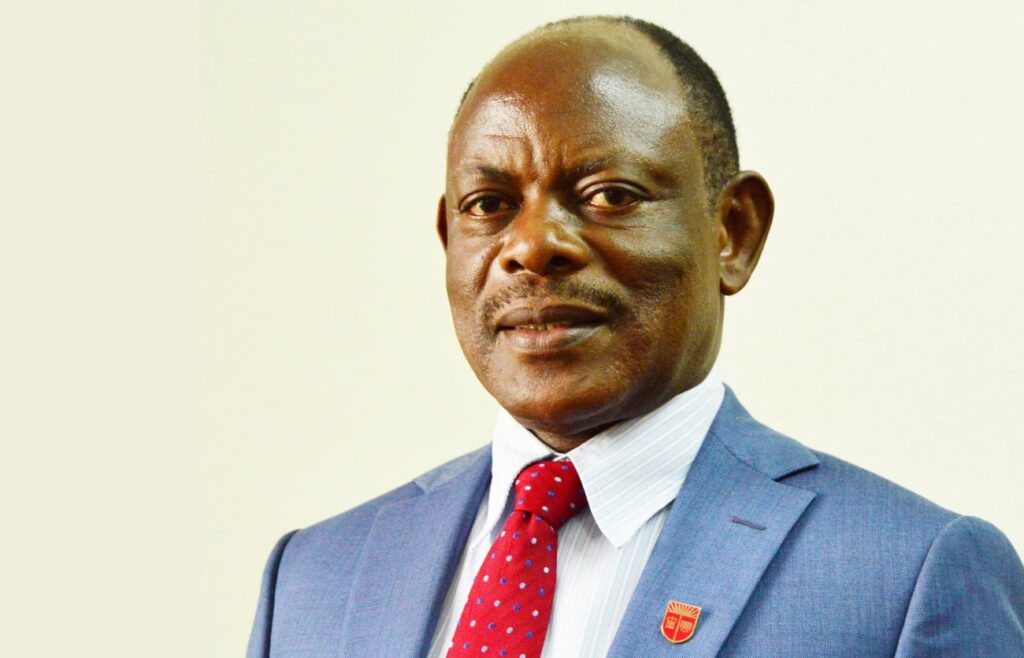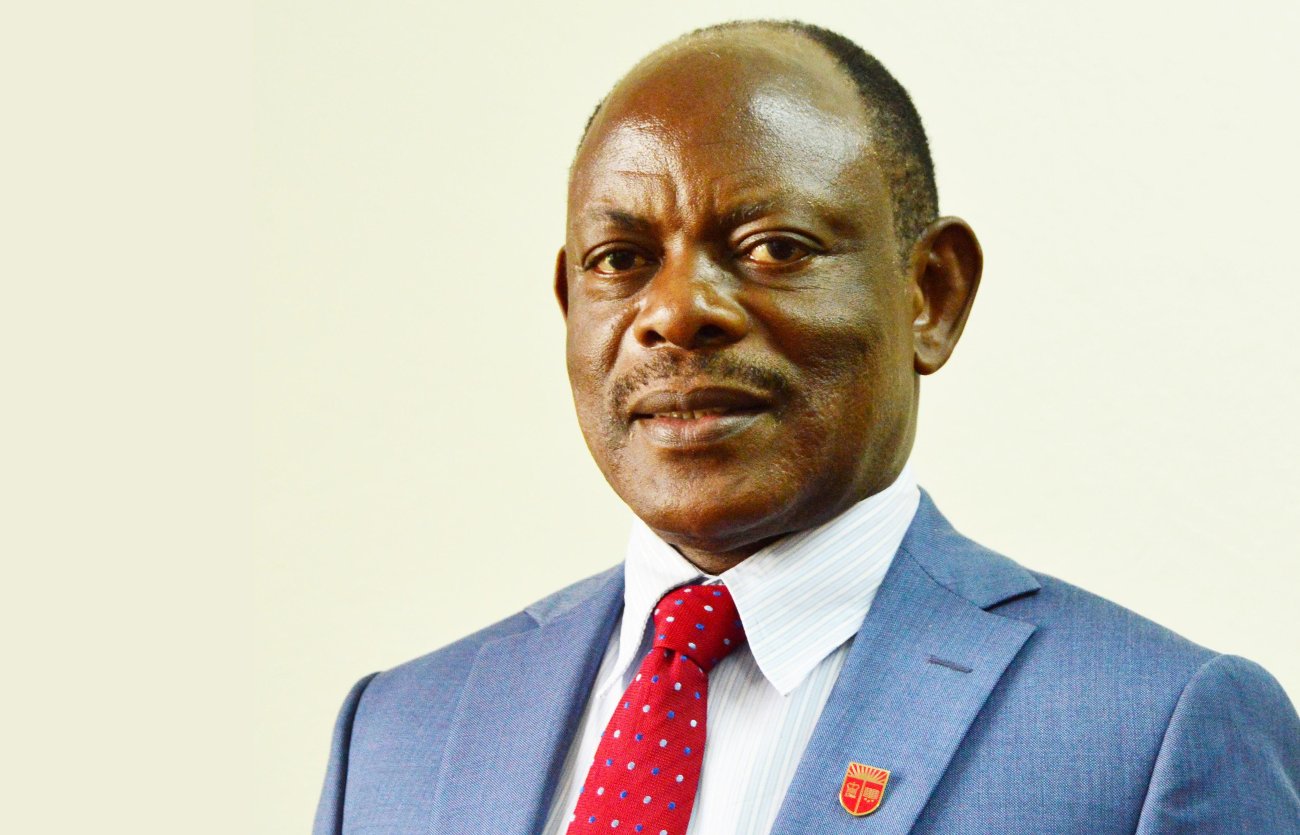 The Vice Chancellor, Prof. Barnabas Nawangwe noted that digitisation of student records has been of great concern to the University Council and Management, given the physical nature and age of some of the records. He therefore thanked the Government for providing funds to support the DARP project through Mak-RIF, and the commitment to continue providing resources for research and innovations at the institution.
Prof. Nawangwe equally thanked the Chairperson and Members of Council for their continual support to Management in the execution of various initiatives and institutional programmes. "The issue of digitisation has been one of the most important issues the Chairperson has been emphasisng to us and we thank Council for their leadership and support."
The Vice Chancellor announced the University Management's recommendation that part of the relief funding by the MasterCard Foundation to Makerere University following the fire that gutted the Main Building be allocated to support the DARP project to its conclusive end. The announcement was received with thunderous applause from the team and engagement participants.
The Academic Registrar, Mr. Alfred Masikye Namoah while inviting the Principal Investigator Mrs. Patience Mushengyezi to share project updates and achievements also thanked Government for supporting the non-funded priority areas in Makerere University. He additionally applauded Prof. William Bazeyo, the Head Grants Administration and Management Support Unit (GAMSU) and Chairperson Mak-RIF GMC for leading efforts on resource mobilization for the university noting that these resources have benefited university scholars, students and even partners outside the university. He emphasized the need to work even harder to accomplish already running projects including the DARP project.
Making a presentation on what had been achieved under Phase I of the DARP project, the Principal Investigator (PI), Mrs. Patience Mushengyezi thanked the Government, University Council, Management and the Mak-RIF Grants Management Committee (GMC) headed by Prof. William Bazeyo for the funding and support that had propelled the project to its present stage. She paid tribute to the Ag. Deputy Vice Chancellor (Finance and Administration), Dr. Josephine Nabukenya for the guidance during the grant preparation stage as well as the Academic Registrar, Mr. Alfred Masikye Namoah and Directorate of Research and Graduate Training (DRGT) leadership for supervising the project.
Mrs. Mushengyezi introduced members of her team who included; Archivist-Dr. David Luyombya, Project Coordinator/ Administration-Dr. Peace B. Tumuheki-Mukombe, ICT Specialist/Administrator Records-Ms. Ruth Iteu Eyoku, Database Managers-Mr. Tonny Oluka and Mr. Juma Katongole, Monitoring and Evaluation in-charge-Dr. Betty Akullu Ezati and Project Accountant-Mr. Gyaviira Lubowa.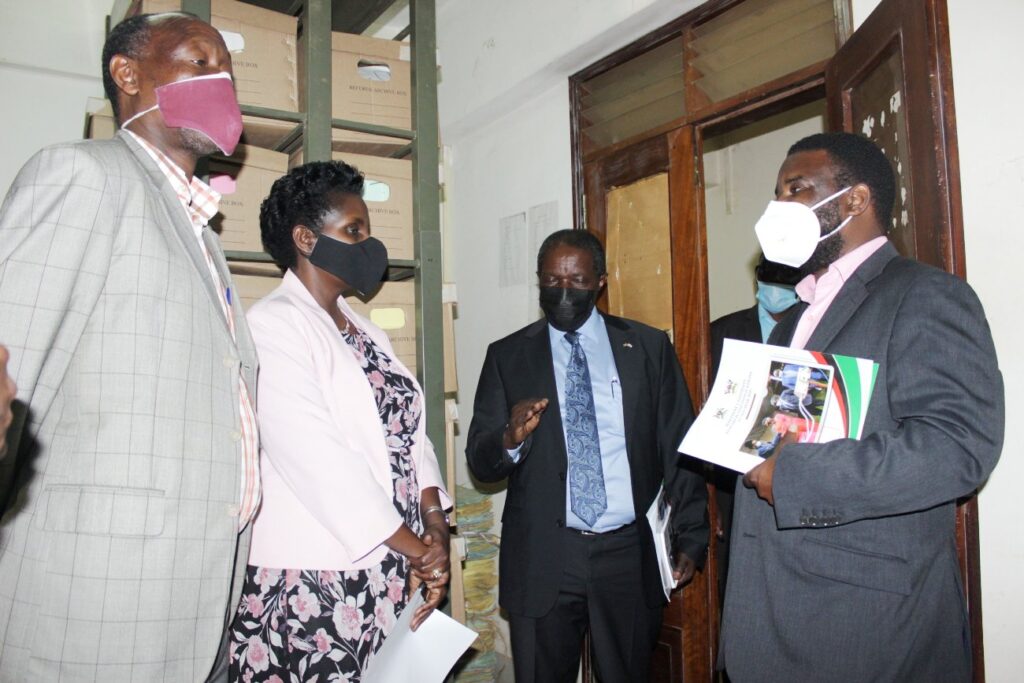 The PI shared that DARP is a multiyear project made up of the following three phases;
Phase 1: Planning/preparation for system design
Identification and classification of records
Physical organisation of records (sorting, arranging, labelling, archiving)
Study visits
Phase 2: System Design and Implementation
Scanning, archiving, data entry
Digitizing records and automation of processes
Policy formulation and approval
Refurbishment of the Senate conference Hall for provision of ICT services
Phase 3: Implementation and Evaluation
Installation of Records Management System
Establishing a Records Verification and Certification Centre
Mrs. Mushengyezi shared that as a result of completion of Phase 1, the DARP project had; Sorted and cleaned at least 80% of undergraduate students' results and files, Established 50% inventory of existing records, Recorded and labelled Senate minutes and records, Opened files for vital documents and closed redundant files, as well as Archived, labelled and systematically shelved boxes containing records.
Furthermore, the reorganisation had; Helped redeem space while creating a better working environment, Prepared records for digitisation under Phase 2, Facilitated easy retrieval of records, Conserved and preserved records – some over 50 years old, and Equipped 10 students of Bachelor of Records and Archives Management and Bachelor of Library and Information Science with hands-on experience.
The PI recommended that funds should be availed to help procure modern records storage facilities such as electronic rotating shelves, which help ensure efficient space utilisation. She further recommended that Makerere should identify land where an off-site record storage facility can be constructed and safely secured for university records. This, she added, could act as an income generating facility, whereby government and non-government entities could be allowed to store their records at a fee.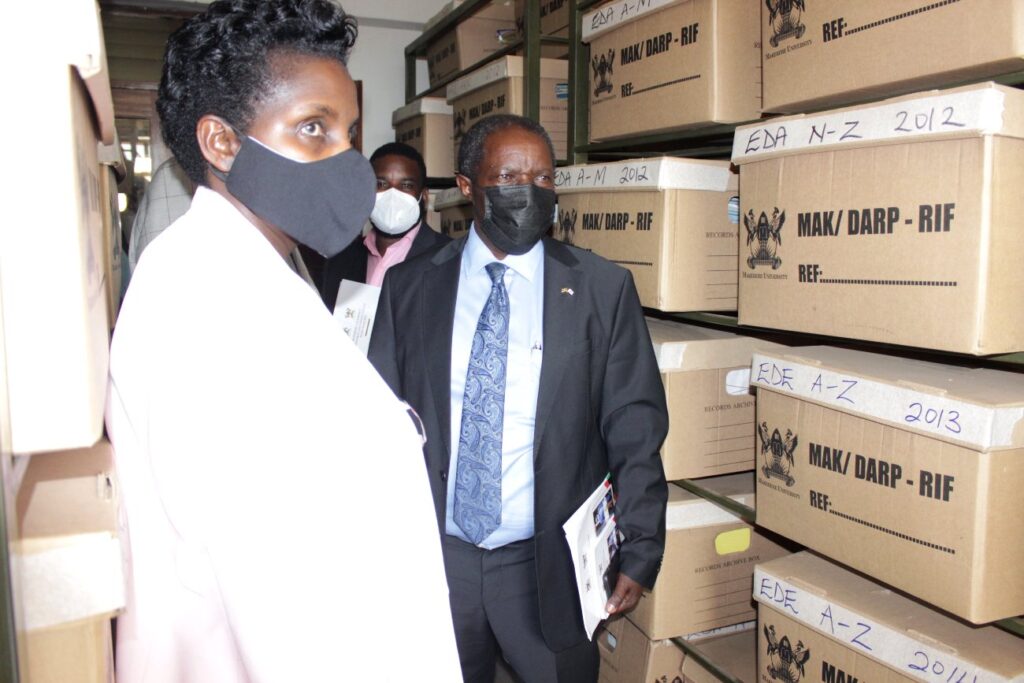 Appreciating the importance and long overdue implementation of the DARP project, Prof. William Bazeyo the Head Grants Administration and Management Support Unit (GAMSU) and Chairperson Mak-RIF GMC announced that funding had already been earmarked for Phases 2 and 3 of the project.
"I would like to affirm to the Academic Registrar that of the resources we received, one of the projects Makerere will be happy to support is DARP Phases 2 and 3. The GMC has approved these subsequent phases because this is something we think we ought to do" announced Prof. Bazeyo to yet more thunderous applause.
Prof. Bazeyo paid tribute to the Chairperson and Members of Council for their support to Management, which underlined their commitment to cause change through digitisation of processes. He equally paid tribute to the Vice Chancellor for his vision of unlocking the potential of Makerere University.
The concluding remarks at the dissemination were delivered by the Deputy Vice Chancellor (Academic Affairs), Dr. Umar Kakumba who was represented by the Deputy Director DRGT, Dr. Robert Wamala. He sincerely appreciated the Government for the first disbursement of funds to Mak-RIF for the current financial year despite the COVID-19 crisis and various commitments. He concluded by thanking the PI and her team for the commendable job done despite the enormity of the task, and the GMC for guaranteeing funding for the remaining phases of the project.
Rev. Can. Onesimus Asiimwe, the Chaplain St. Francis Chapel delivered the opening and closing prayers at the dissemination that was moderated by the Principal Public Relations Officer, Ms. Ritah Namisango as well as the Director Communications, Learning and Knowledge Management, ResilientAfrica Network (RAN) and PRO Mak-RIF, Ms. Harriet Adong.
Advances in Trustworthy AI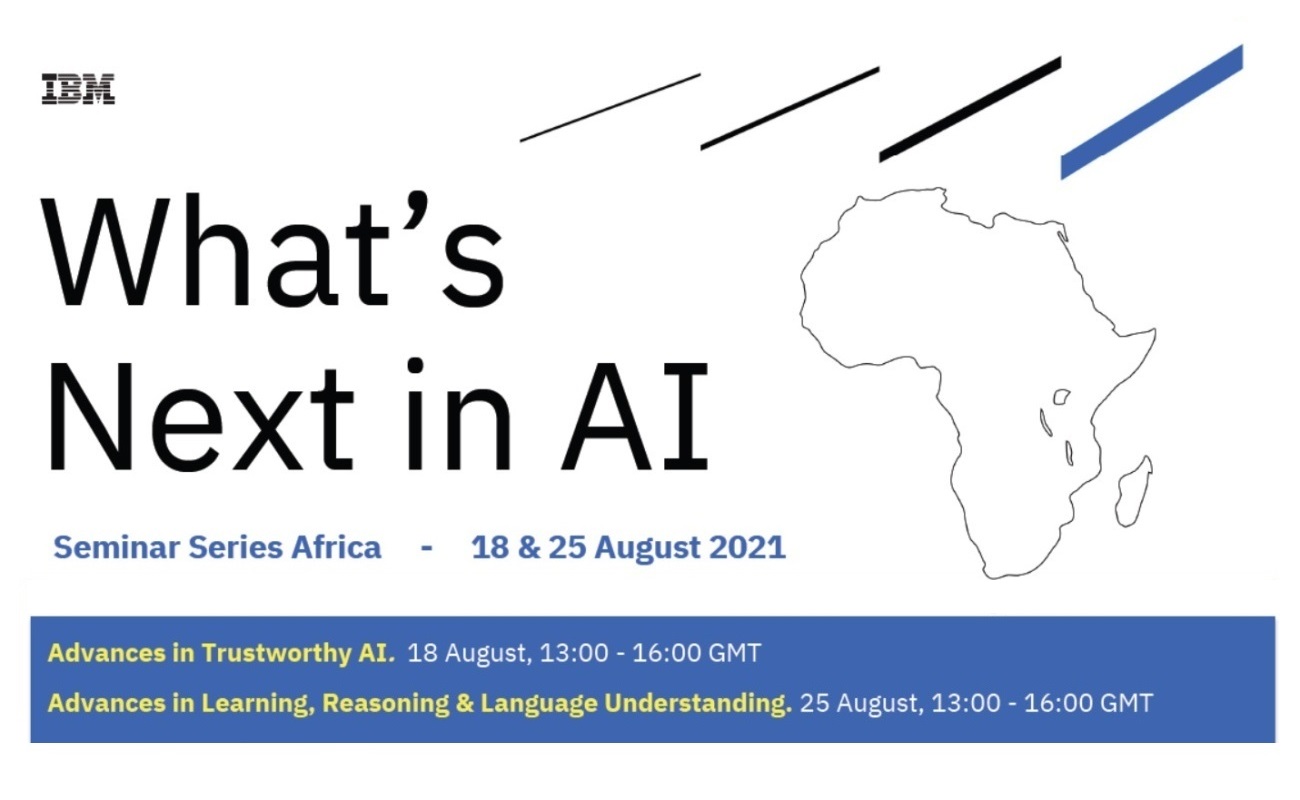 The first installment of the What's Next in AI Seminar Series Africa, Advances in Trustworthy AI took place on Wednesday 18th August, 2021–a recording of the same is may be viewed by clicking the embedded video below
---
---
The second installment takes places tomorrow as per the details listed below.
Seminar 2: Advances in Learning, Reasoning & Language Understanding
Date: Wednesday, 25 August 2021
Time: 4:00 – 7:00 PM EAT
Topics:
IBM Project Debater
AI and NLP for Social Good
NLP for African and Low Resource Languages
Neuro-Symbolic AI and Logical Neural Networks
Streaming Options:
YouTube: https://youtu.be/ncbcS8t1PTU
In the event that you may have any questions and/or comments, please send enquiries to ai.series.africa[at]ibm.com. 
Minister Monica Musenero Unveils Locally-made Diesel Engine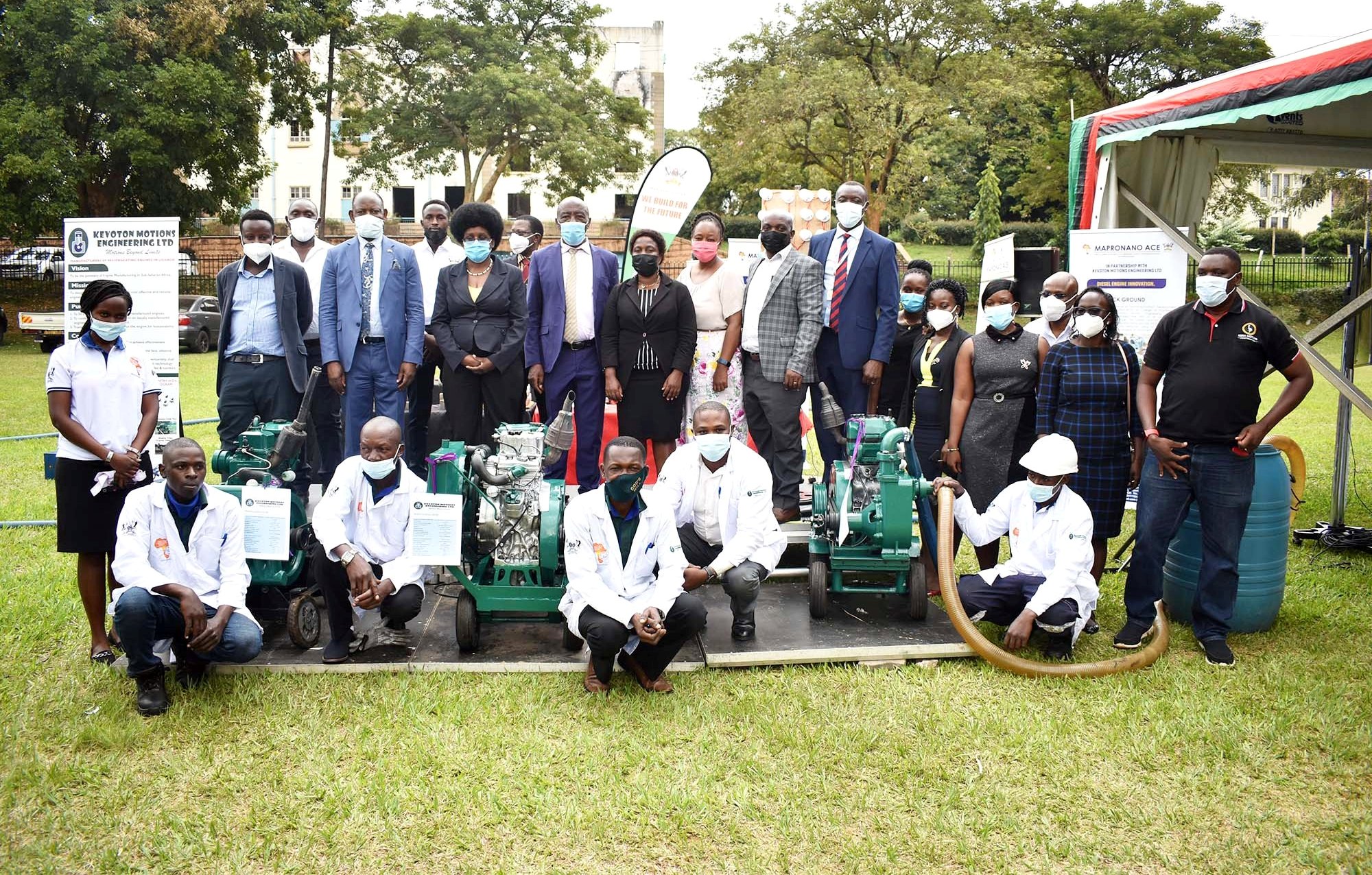 By Betty Kyakuwa
It was a show of innovations geared towards mechanisation of farming processes as the Minister for Science, Technology and Innovations, Dr. Monica Musenero, launched locally made engines today August 19, 2021.
A team of researchers from the African Centre of Excellence for Material science and nanotechnology (MAPRONANO) partnered with artisans from Kevoton Engineering, to design and assemble a diesel engine, the first of its kind in Uganda.
It is a single cylinder 4 stroke engine with 13 horse power and consumes 1 litre of fuel per hour. The engine is a water-cooled and therefore does not heat up.
The engines are able to run a generator and a water pump to facilitate irrigation on farms. The generator, is single phase and can therefore be used to power home appliances and small workshops.
According to Mr. Mubiru Rogers of Kevoton Engineering, work on the engines started in 2017, but they were not able to make much progress until 2019 when they partnered with MAPRONANO ACE. The centre of excellence was then able provide training and technical advice, designing and student attachments to the project.
The Minister commended the MAPRONANO team, led by Prof. John Baptist Kirabira, for various innovations that the team in churning out, which included a sanitizer made in Makerere, solar panel slasher, and a mini tractor.
Dr. Musenero challenged researchers to have a mindset change and also change the pedagogy to reposition theory to practical works. "We need to teach the students knowing that they are going to design and develop an engine or a brake system," Dr. Musenero emphasised.  She encouraged innovators to ensure their products do not stay on the selves, saying the biggest role of science and innovation is economical.  The Minister said, for this reason, PRESIDE which she chairs focused on equipping laboratories in universities so as ensure that scientists receive the facilitation that they require. "Research is like a river which needs an outflow and the Ministry is here to provide that outflow," she said.
She advised the university to prioritise certain areas of research when it comes to grants instead of awarding small grants to different projects which only end up being a drop in the ocean. Dr. Musenero thanked the President for his continued support and belief in science and technology.
The minister advised that the prototypes be refined so that they are genderised to allow women to be able to operate the generator and water pump.
The Vice Chancellor, Prof. Barnabas Nawangwe, called on the minister to support the introduction of an innovation park in Makerere University, saying the park would be able to spinoff companies. Giving an example of Instabul University, the Vice Chancellor said the university has been able to produce 300 companies over the last one year, saying Makerere University should be supported to do the same.