African Journal of Rural Development Vol 4 Issue 4, 2019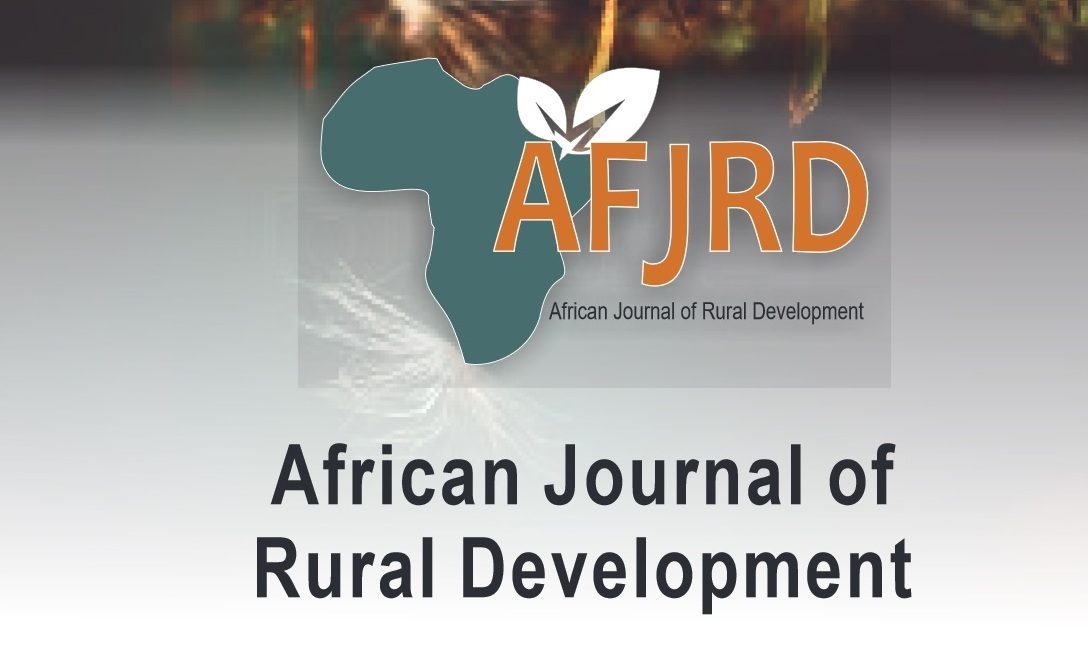 Agriculture is a vital activity that sustain millions of people livelihoods and build local, national and regional economies. Progress in agricultural development is expected to translate in living standards in rural areas, commodities value chains and commercialization. However, in Sub-Saharan Africa, rural development faces a number of challenges such as poor soil restauration and agronomic practices leading to low agricultural productivity. Adding to this is the daunting task of securing food and enhancing food nutrition for the continent. This editorial of the African Journal of Rural Development introduces eight peer-reviewed journal papers that reflect on three key gaps areas deemed important for Africa in realizing the aspirations of the Agenda 2063. These include education, food nutrition and agriculture, including soil/agronomic practices, livestock and forestry. The information presented in these papers provides interesting insights on (i) soil fertility and soil water management through use of biochar produced from locally available sources as well as the need for monitoring of nitrate loading even at small scale; (ii) factors affecting citrus production and sawmill profitability and sustainability of wood resource utilization; (iii) production practices and quality defects of hides and skins, and gastrointestinal parasites in Angora goats; (iv) food nutrition and dietary intake patterns among agricultural households; and (v) capacity building the field of higher education, particularly the experiences on the implementation of the Intra Africa training initiative established by RUFORUM. It is our hope that the readers will find these information relevant for their own use and application in their respective fields.
Key words: soil water management; citrus; livestock; food nutrition; higher education
The African Journal of Rural Development (AFJRD) Editorial Secretariat is housed at the Makerere University Main Campus, Kampala Uganda.
2022 Newton International Fellowships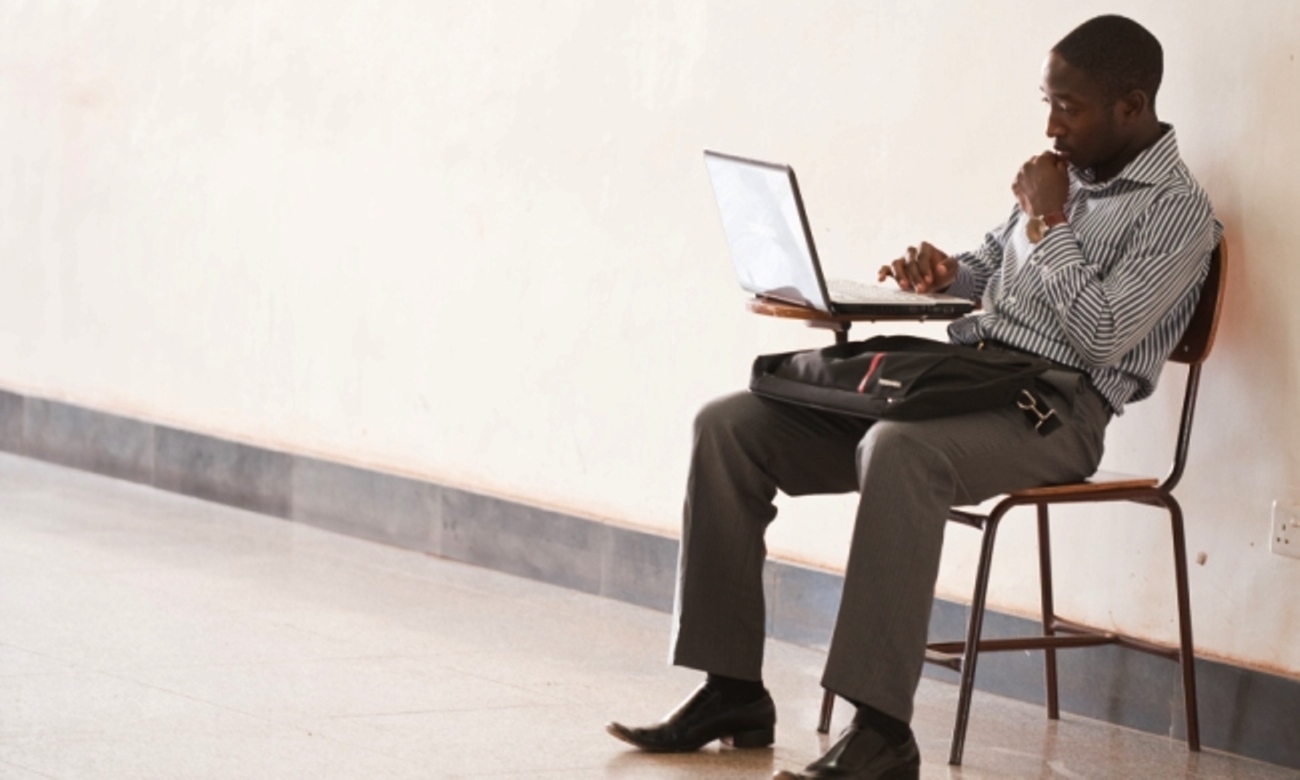 The 2022 Newton International Fellowships will be awarded by two of the UK's national research academies – the Royal Society, and the British Academy.
The Fellowships provide an opportunity for some of the most talented post-doctoral researchers working overseas to carry out world class research in UK institutions across all disciplines of natural sciences and engineering, social science, and humanities.
The Newton International Fellowship selects the very best early-stage post-doctoral researchers from all over the world and offers support for two years full time (or part time for health reasons or caring responsibilities). They provide grants of £30,000 per annum to cover subsistence and up to £8,000 per annum to cover research expenses, plus a one-off relocation allowance of up to £3,500. There is also financial support available for awardees dependants' visas. The Fellowship also provides a contribution to overheads. In addition, Newton International Fellows may be eligible for follow-up funding of up to £6,000 per annum for up to 5 years following the completion of the Fellowship.
The deadline for applications is 16th March 2022 3PM UK Time.
Further information can be found on the following website https://royalsociety.org/grants-schemes-awards/grants/newton-international/
Enquiries about the Newton International Fellowships can be sent to info@newtonfellowships.org
Commercialization of Agriculture Still Low in Uganda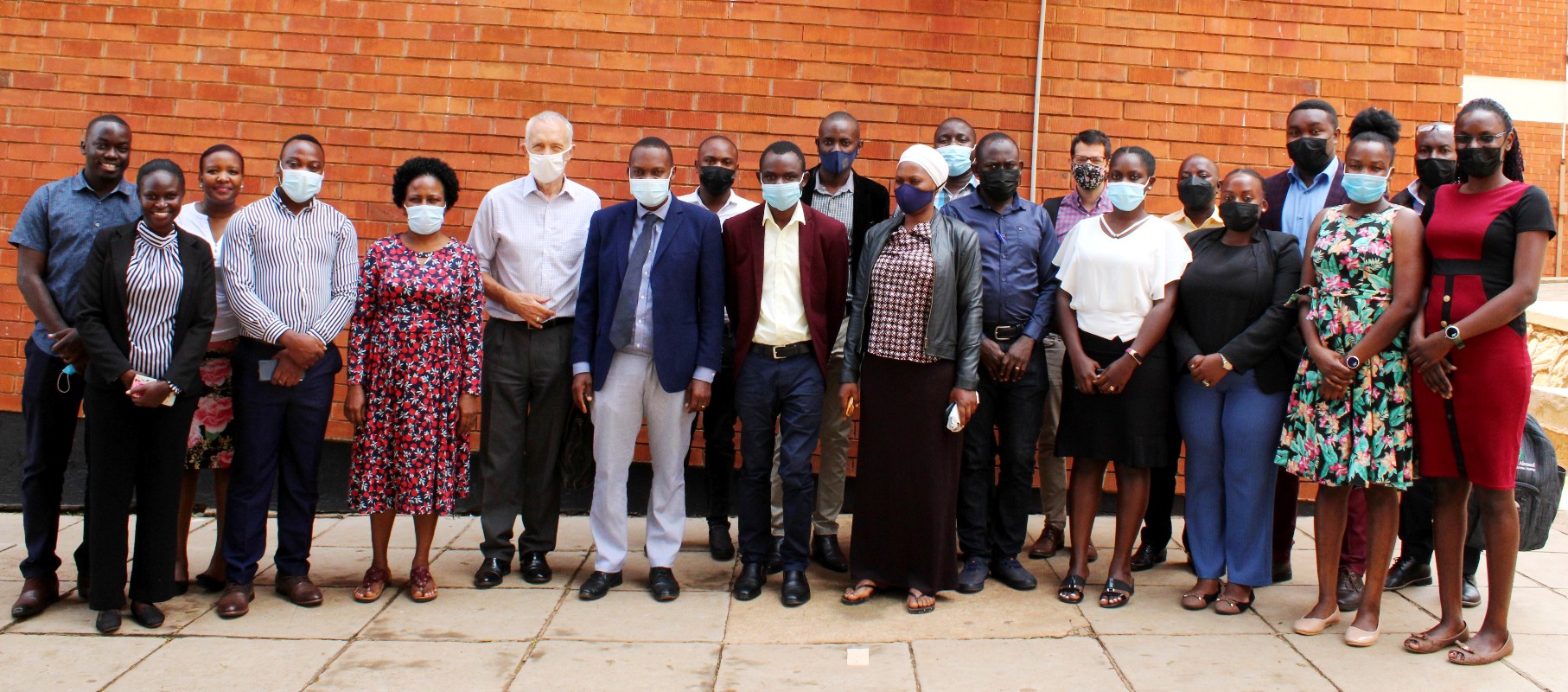 A study conducted by researchers from the School of Economics, College of Business and Management Sciences (CoBAMS) has revealed that commercialization of Maize and Cassava is still low in the country. The findings are an outcome of a year-long study on commercialization of Agriculture in Uganda. The research was conducted by Dr. Susan Kavuma and Mr. Emmanuel Keith Kisaame, with funding from 50×2030 Initiative and International Fund for Agricultural Development.
The Northern region has been found to be the biggest commercial supplier of Cassava in the country, while maize is the biggest export crop in the country.
The study established that the level of commercialization among maize and cassava farmers is very low, estimated at 14 percent and 11 percent, respectively. Figures show that most Ugandans are still practicing subsistence farming of maize at 79.9% while 5.7% Ugandans are practicing semi-commercialized farming and only 14.4 % are engaged in commercial farming of Maize, the research reveals. When it comes to cassava, only 10.9% of the population is engaged in commercial farming while the bulk of the farmers 80.8% are subsistence farmers. Only 8.2% are semi-commercial farmers.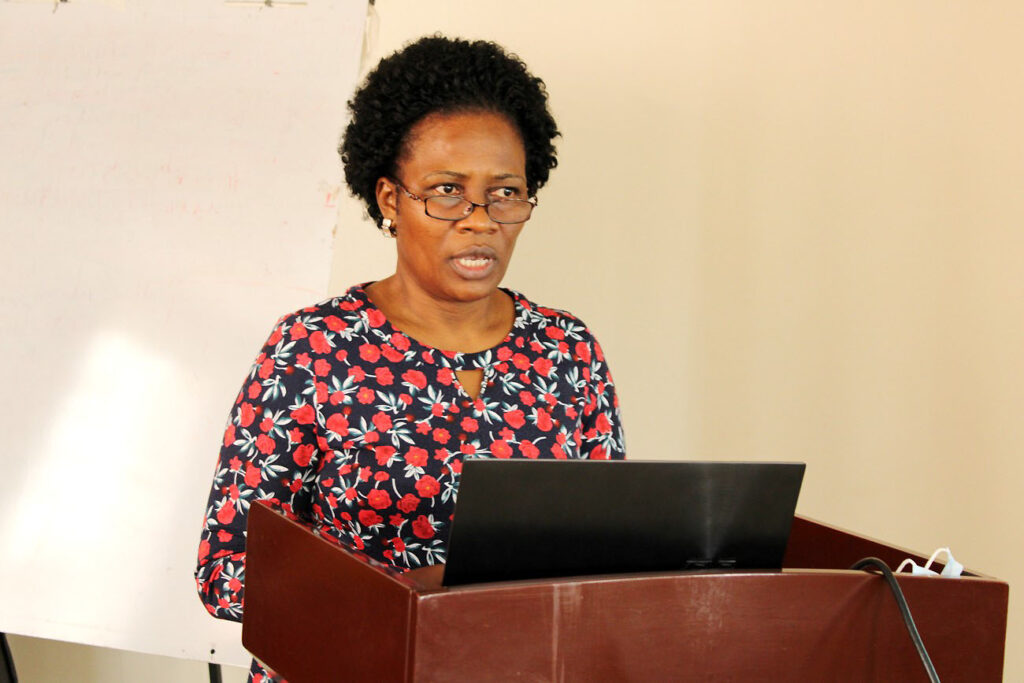 "The Current National Development Plan III emphases agro-industrialization which can only be achieved with increased agricultural production and productivity," Dr. Kavuma noted.
The central region has a higher level of commercialization because of factors including farm size, land productivity, land tenure among others. Dr. Kavuma said more farmers holding freehold titles were seen to participate more in commercialization as opposed to those holding customary and lease hold ones. The report notes that there are fewer women in commercialization of agriculture.
Speaking during the dissemination of the report at the College of Business and Management Sciences on January 19, 2022, the Principal, Prof. Eria Hisali thanked the researchers for their contribution to the field of knowledge and also thanked the International Fund for Agricultural Development for sponsoring the research.
The discussion, he said was timely because the country is grappling with challenges in the economy which include transforming the lives of Ugandans from a low income base to a high income economy. "Our target over the NDPIII period is grow the income of each house hold to Shs20 million a year including agricultural households," he said. The Principal said this cannot be achieved without undertaking research in this sector.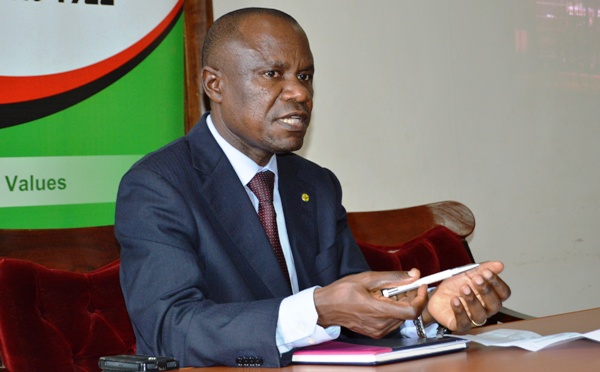 "Commercialization of agriculture will ensure we get the needed agro mass input for industrialization. Commercialization will help us create jobs at the household levels," Prof. Hisali added.
Prof. Hisali advised the research team draft a policy paper which will feed into the ongoing discussions of how best to commercialize agriculture at the national level
He also asked the team to ensure they publish in an internationally recognized journal, which will enable the researchers reach a wider audience.
"We shall be happy to also see some of these findings informing the curriculum," he concluded.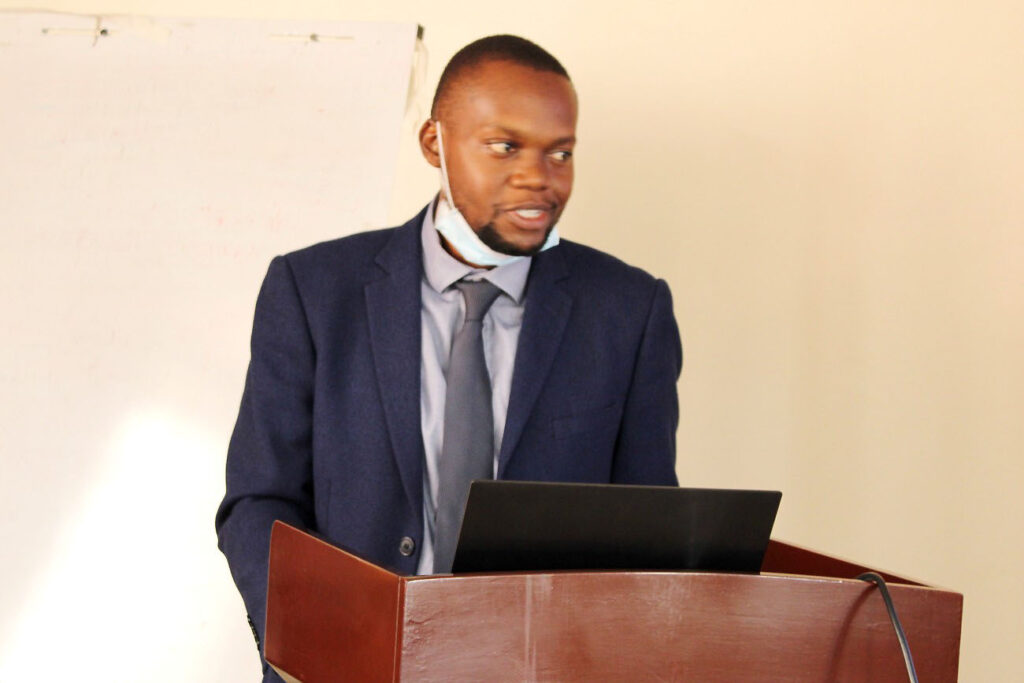 Commercialization of Agriculture remains low despite the fact that it is the backbone of many developing economies because of its role on employment, food security and linkages to other sectors such as industry.
Although agriculture continues to be the dominant employer (68%), major source of export earnings (54%) and providing raw materials to the manufacturing sector (40%), it remains mainly subsistence estimated at 52% (UBOS, 2021).
So the team set out to probe the factors affecting commercialization of agriculture and the low usage of agricultural date.
The research also showed that commercialization of maize production is influenced by the gender of the household head, regional location of the household, level of land productivity, type of soil and marital status.
Commercialization of cassava production on the other hand is influenced by the household size, land productivity and value of assets.
New Tools for Paediatric Evaluation of Disability Inventory in Children developed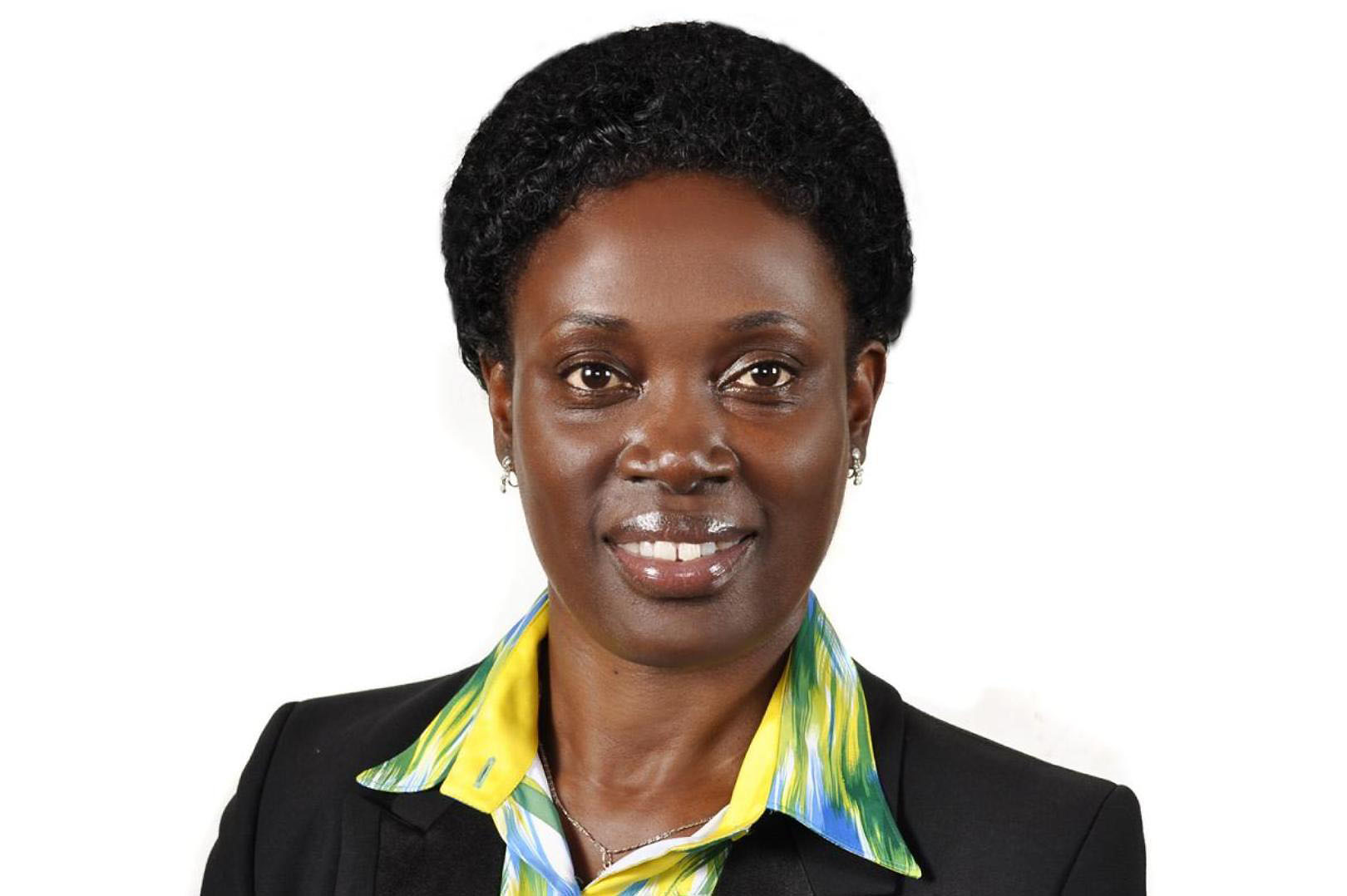 Dr. Angelina Kakooza an Associate Professor in the Department of Paediatrics, School of Medicine, College of Health Sciences (CHS) conducted a study to adapt the Paediatric Evaluation of Disability Inventory (PEDI) for Uganda. The PEDI was originally developed and standardized to measure functional performance in American children. The study performed by Prof. Kakooza and the research team is the first of its kind conducted in sub-Saharan Africa. The study describes the adaptation, translation, and validation process undertaken to develop a culturally relevant PEDI for Uganda (PEDI‐UG).