Makerere University Presents Covid-19 Intervention Model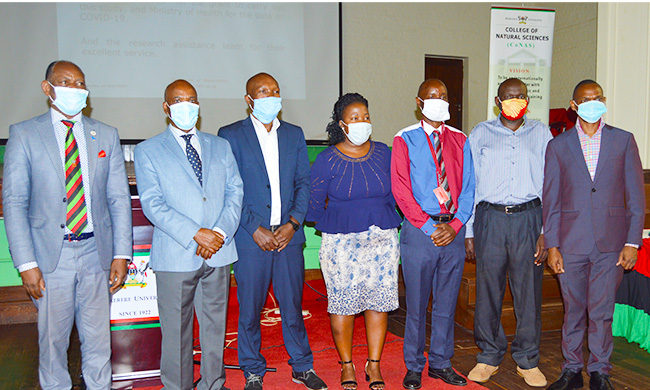 At a press conference held today Tuesday 16th June 2020, a research team led by Makerere University presented a 'Mathematical Model of COVID-19 dynamics in Uganda: Using a locally parameterized system to enhance intervention policies'. The aim of the research from which the model is developed was to study the dynamics of COVID-19 in Uganda and use the results to provide comprehensive forecast of the disease' trends. The model endeavours to provide appropriate evidence-based policy support to government on the timing and nature of intervention measures.
The research team that worked on the study is led by Prof. Joseph Y.T. Mugisha, a Professor of Biomathematics (Department of Mathematics, College of Natural Sciences). Professor Mugisha is also the Principal of the College of Natural Sciences, Makerere University. Other members of the team are: Dr. Juliet Nakakawa Nsumba (Makerere University), Dr. Joseph Ssebuliba (Makerere University) Dr. Amos Ssematimba (Gulu University), and Dr. Cliff Richard Kikawa (Kabale University).
The Vice Chancellor – Makerere University, Professor Barnabas Nawangwe and the Deputy Vice Chancellor –Academic Affairs, Associate Professor Umar Kakumba attended the press conference.
In his remarks, Professor Nawangwe welcomed the press to Makerere University thanking them for informing the public about the research and innovations developed by staff and students of Makerere University. He said 'as we all are aware, COVID-I9 is a big global challenge and Makerere as a lead research institution is working to provide solutions to the pandemic at the national, regional and global levels with our partners'. He reiterated his appreciation of the Government of Uganda for providing funds through the Makerere Research and Innovation Fund that enabled the team to undertake the study presented.
Study Conclusion
The findings of this study show that the immediately implemented measures by the Government of Uganda averted thousands of cases that would have overstretched the health system within a couple of months. Without significantly altering the current situation, measures on partial lockdowns and use of masks are insufficient to stop COVID-19 and as such the disease will remain endemic in the population. In all the assessed scenarios the disease would be wiped out in the case where there are no infected arrivals beyond the first 58 days and in this case the disease would be wiped out within 200 days.
With the worrying situation of increased reported cases in our neighbouring countries, the impact of Uganda's interventions would be greatly affected as results show that doubling the imported cases would almost triple both the maximum number of hospitalized individuals and the number of undetected cases.
Screening of truck drivers faces a challenge of reagent limitation, imperfect test accuracy, arrival of asymptomatic and latently infected individuals that may pass as false negatives during screening as well as the porosity of some of the national borders. Thus, adoption of alternative less-risky means of essential cargo delivery (e.g., by rail and ship services) combined with quarantining of all entrants for a duration not shorter than the incubation period should be enforced.
Amidst challenges of social-economic impact of COVID-19, agitation of lifting lockdown may downplay the impact of intervention measures and the study findings highlight the importance of optimal timing and magnitude of lockdown easing. Effectively phased-out ease of lockdown needs to be well studied and executed to avoid the possibility of a second wave.
Study Recommendations
1. It is not advisable to eased lockdown by releasing 50% of susceptible population for the Ugandan situation with current 3200 hospital beds and not all are of ICU-like capacity, because within 100 days the COVID-19 related hospitalization demand would have already overwhelmed the current resources.
2. Since the consequences of hospital acquired infections go beyond merely increasing the number of cases, their mitigation should be given high priority.
3. Lifted to a 75% level, the yet-to-be detected cases in the community have potential to start a second and more disastrous epidemic wave. However, with enhanced surveillance and contact tracing, gradual easing by releasing smaller percentages of susceptible individuals from lockdown can still be safely executed sooner than the optimum 210 days for up to 75% susceptible level.
4. The issue of handling truck drivers mingling at service and testing centres at border crossings should be reinforced – preferably, government should set up treatment and isolation facilities as close as possible to the testing border points not to overwhelmed the existing regional facilities, optimize scarce handling resources and also to minimize stigma and community discontent. This would in addition reduce the time frontline workers are exposed to the risk of infection amidst lack of well-equipped ambulances
5. Since latently infected individuals can only be detected after latent period, effort should be put on obtaining information on where the drivers have been few days before arrival to understand the risk of admitting persons from high risk regions of neighbouring countries. The risk of imported cases is not only posed by those who test positive but also due to false negatives and latently infected individuals.
Article by
Ms Zaam Ssali
College of Natural Sciences
Prolonged use of Traditional Medicines in Malaria Treatment Damages Body Tissues-Study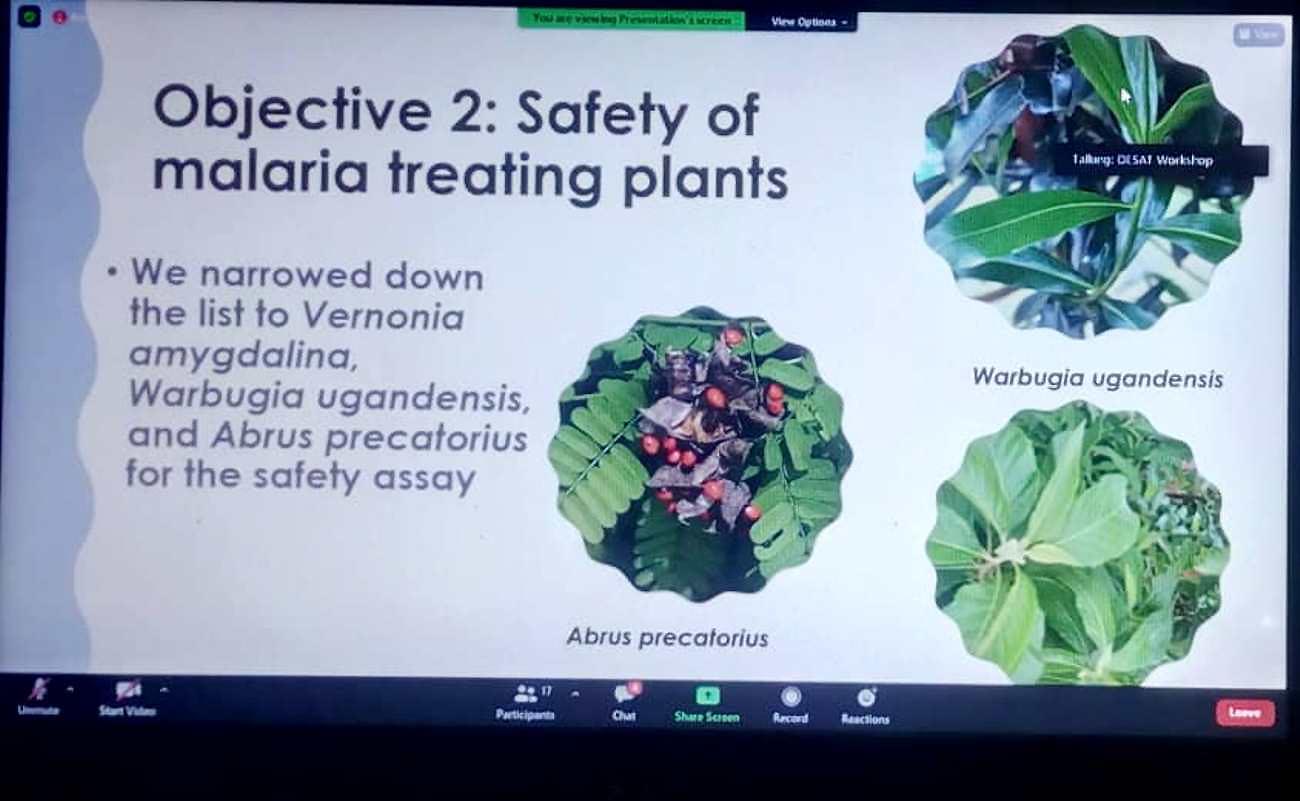 By Jane Anyango
A study funded by the Government of Uganda through the Makerere University Research and Innovations Fund (Mak-RIF) in the College of Agricultural and Environmental Sciences (CAES) has found that prolonged use of herbal medicines affects body organs.
Researchers recommend that traditional medicines should not be used for more than 14 days. The need for regulation and strengthening quality assurance along the value chain to reduce risks associated with the use of herbal medicines has been emphasized.
This was revealed during the virtual research dissemination workshop of the RIF 1/CAES/025 project titled, "Development of   Safe and Efficacious Anti-Malarial drug from Traditional Medicine (DESAT)" on 16th June 2021.
DESAT is an interdisciplinary and multi-institutional research project led by Prof. John Steven Tabuti – an ethnobotanist from Makerere University's Department of Environmental Management  in the College of Agricultural and Environmental Sciences.
Co investigators are Dr. Alice Nabatanzi from the College of Natural Sciences (CoNAS), Cissy Nambejja, Senior Research Officer, Ministry of Health, Natural Chemotherapeutics Research institute, Prof. Paul Waako, Vice Chancellor Busitema University and Micheal R Mutyaba, Manager Traditional and Complementary Medicine, National Drug Authority. Other team members from CoNAS are Stanley Ofwono (Laboratory Technician), Diana Sitenda (Student) and Olivia Maganyi (Para taxonomist).
Presenting the project results, the Principal Investigator Prof. John Steven Tabuti said the project undertook research in Tororo district and gathered data to determine the commonly used plant material for the treatment of malaria and the safety profiles of selected species.
"We found through this study that the three species that we investigated were reasonably safe to use in a period of 14 days. Beyond 14 days, we have observed some negative impacts on the organs of the animals.
One of the effects was on the kidney, another, was a clot in the stomach, and there was also some ulcers in the stomach, and death of some cells in the liver. This suggests that these traditional herbs are not safe. Some of the results have not yet come back, which should tell us if we should be very conscious.
The 2020 COVID-19 Non-Pharmaceutical Containment Measures – Adherence and Impact on Livelihoods in Rural Uganda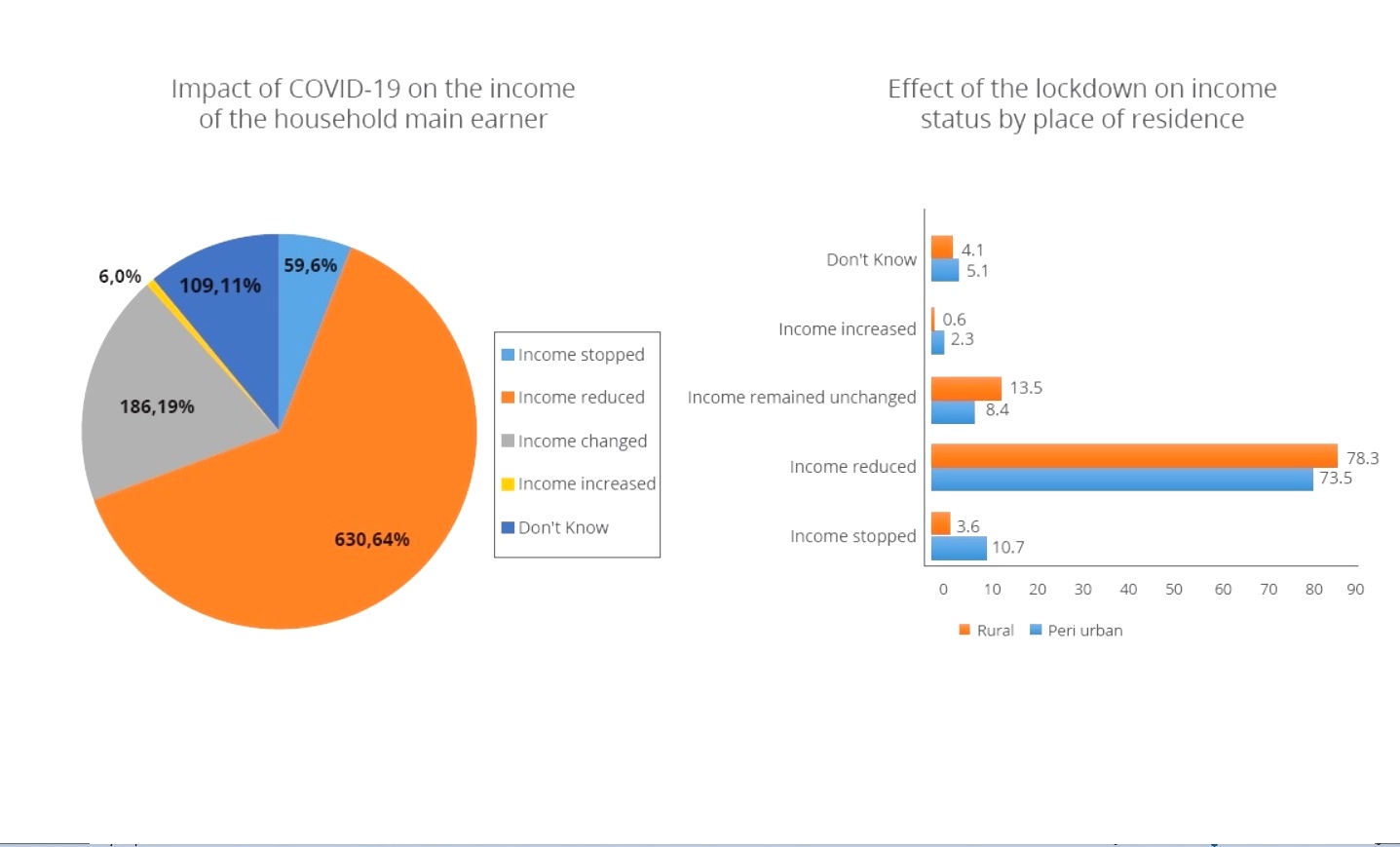 By Dr. Dan Kajungu and MUCHAP/IMHDSS Team
Uganda is currently experiencing a second wave of the COVID-19 pandemic with an upsurge of cases. The country registered an 81% increase in the number of COVID-19 cases between March and April 2021, which indicates resurgence or another wave in the pandemic. From 200 cases per day in April, now the country is recording over 500 cases per day. The vaccines uptake has improved only recently, and the population has ignored the Ministry of Health (MoH) Standard Operating Procedures (SOPs) meant to contain transmission. Since March 2021, when the COVID-19 AstraZeneca vaccine was introduced, about 541,569 persons have so far been vaccinated.
On 6th June, new control measures were announced to mitigate the transmission. The Makerere University Centre for Health and Population Research (MUCHAP) which runs a longitudinal population-based cohort of Iganga and Mayuge districts (Iganga Mayuge Health and Demographic Surveillance Site) conducted a community survey to understand how citizens responded to the non-pharmaceutical interventional measures, and the impact on their livelihood. This survey was part of the routine community surveys that a typical health and demographic surveillance site conducts to understand the population dynamics in population cohorts. The hybrid survey involved about 2,000 households in rural and peri-urban settings using a questionnaire that adopted some questions from the Wellcome Trust COVID-19 tool. It was a hybrid of on-phone and physical interviews conducted between July and August 2020 right after the relaxation of restriction in Uganda. Community based surveys provide information on what to expect when piloting and implementing interventions in populations. In addition to the demographic and household characteristics, questions sought to understand the extent of community adherence to COVID-19 control measures and probed about the impact on socio-economic and access to health services.
Adherence to preventive measures: The survey found that 94% of the respondents adhered to COVID-19 non-medical control measures that were enforceable by security personnel. It was different for non-pharmaceutical measures that were largely dependent on individual enforcement or discipline and this averaged at 43% of the respondents. Six in ten respondents reported doing most of their work from home and half (50%) avoided seeking medical care at health facilities during lockdown.
The non-pharmaceutical guidelines included using preventive actions like social-distancing, hand washing with soap, the use of alcohol-based hand sanitizing gels as well as wearing of face masks. Citizens were encouraged to stay at home with the exception of essential workers who rendered critical services. Some community members could not adhere, not because they do not take it as a priority but because of the cost implications.
Socio-economic impact: There was change in the living arrangement in 12% of the households mostly because someone moved out or into the household. Community members reported a reduction (64%) in the income for household members with some experiencing a complete stop in earnings (6%). Residents in rural settings reported more reduction in income compared to Peri-urban residents (78% vs 74%). There are seemingly unique circumstances that need to be considered as interventions and decisions are made. For instance, it should not be surprising that a household cannot afford to have a bar of soap, a face mask, an alcohol-based hand sanitizing gel and social distance because of the living structures. In some cases, even accessing water is a luxury for some homes. There are some homesteads that are unable to grow food or earn an income from selling cash crops because they leased their pieces of land for large scale sugarcane growing 3 or 4 years ago, with just a house and a few feet of compound to spare. Unfortunately, such individuals have no access to social media where they can express their predicament.
The survey further found out that during the 2020 lockdown period, there was a general increase in violence against men, children, and women. There were cases of child neglect as well as marital problems. The survey found that 53% of the respondents reported increase in marital problems, while violence against women during the lockdown was reported by 51% of the respondents and was more common among rural residents compared to their Peri-urban counterparts. Residents could not access what they considered essential needs like transport and education services, which were directly affected by government directives and other community services. Communication was the most affected essential service reported.
Access to Health Services: 26% of the interviewed community members who were on daily medication due to a chronic or long-term condition reported running out of drugs during lockdown. Non-affordability due to the cost was the main reason in 54% of respondents, while 19% reported cases of stock-outs at both public and private health facilities and 10% were restricted by lockdown measures.
In another review of the immunisation records at Busowubi Health Centre III in Iganga district, it was clear that during the lockdown, utilisation of immunization services was severely affected (manuscript is undergoing peer review). Children did not complete their scheduled vaccine doses which calls for catch up vaccination drives. People could not go to health facilities because of fear of acquiring infection and restricted movements of boda-boda.
Please see Downloads for the detailed report.
Artificial Intelligence Capacity in Sub-Saharan Africa – Compendium Report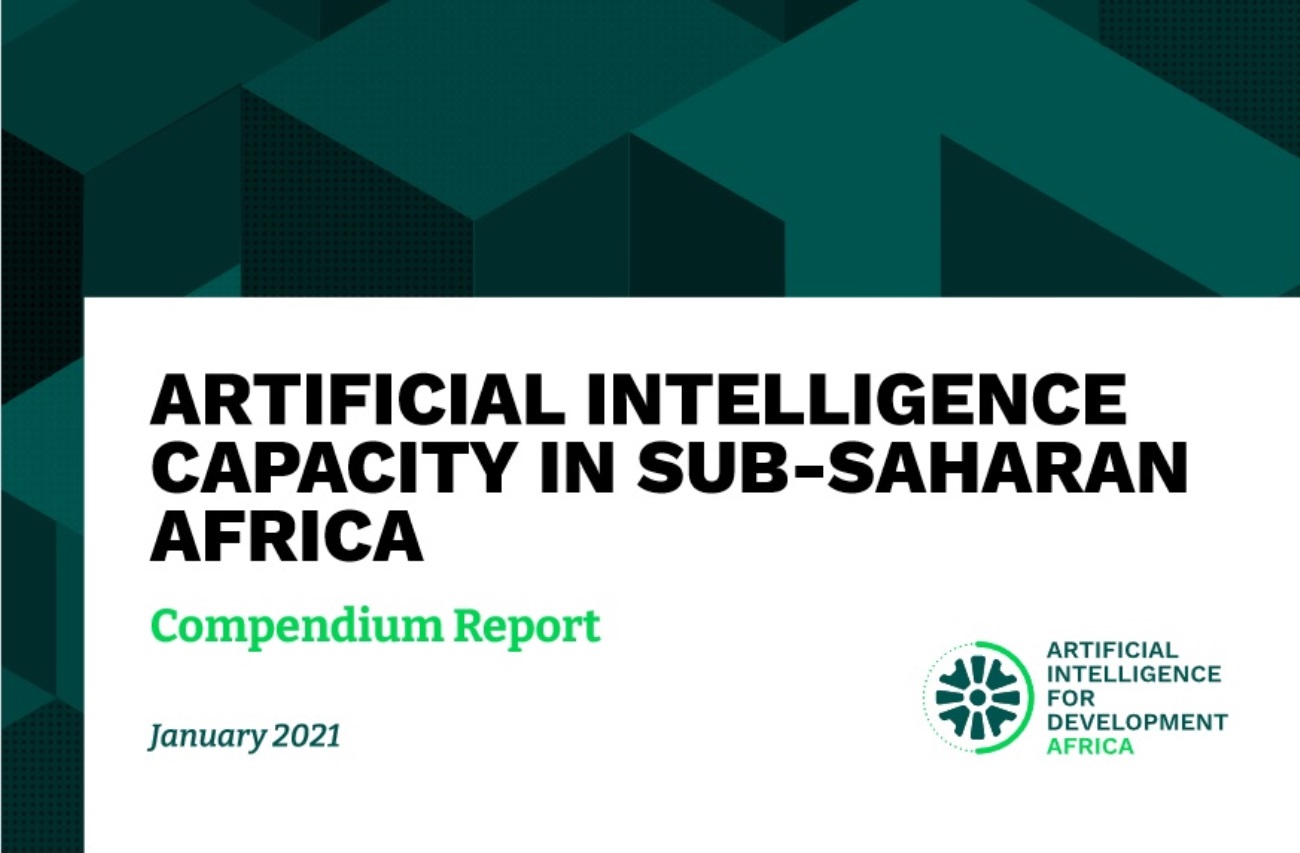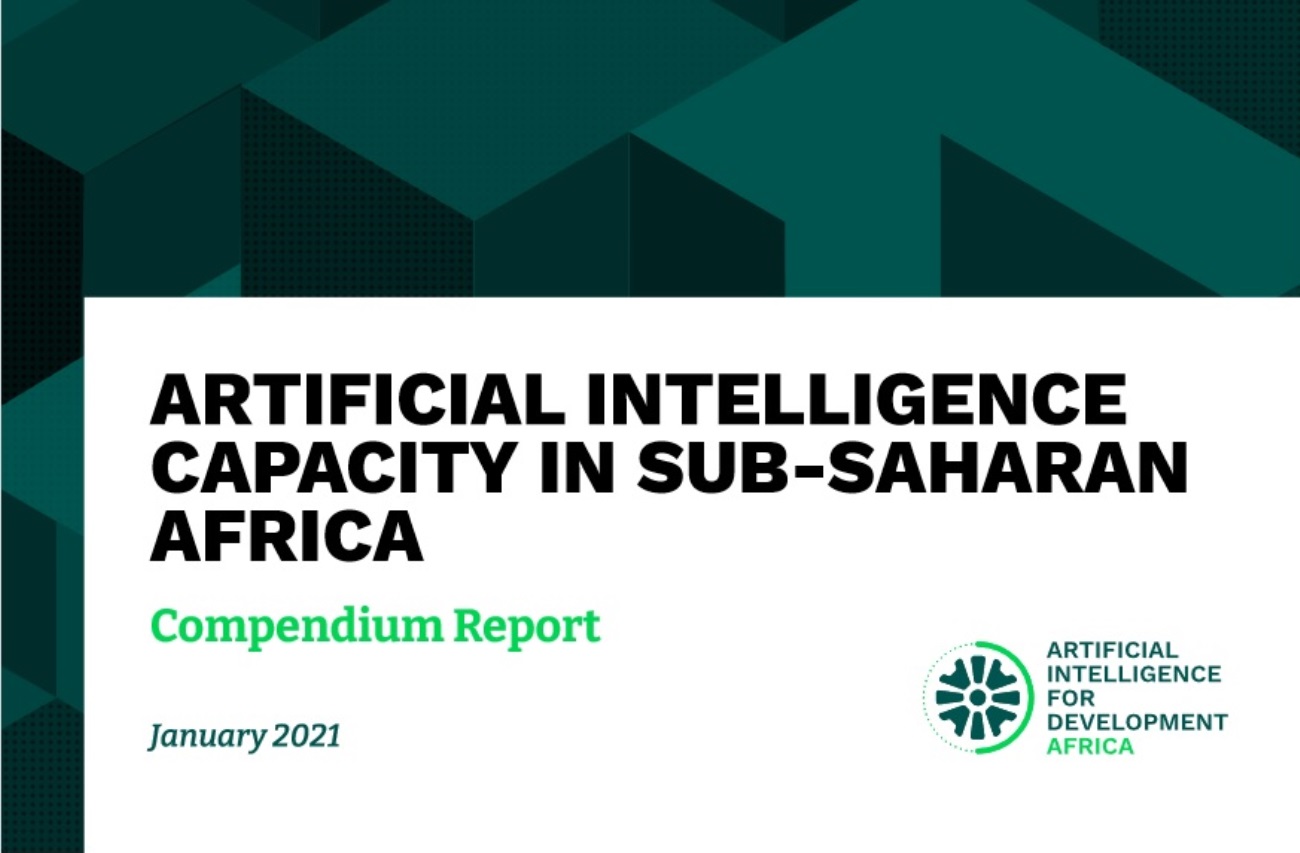 Makerere University in Uganda formed the AI & Data Science Research Group, which examines various areas related to AI and data science such as ML methods, computer vision and predictive analytics. The group has conducted research on automated diagnosis of crop and human diseases, auction design for mobile commodity markets, analysis of traffic patterns in African cities, and the use of telecoms and remote sensing data for anticipating the spread of infectious disease, to name a few.
Institution-specific research groups and activities
Robotics and Autonomous Intelligence
The Robotics, Autonomous Intelligence and Learning (RAIL) Laboratory (Wits);
Wits Institute of Data Science (WIDS) (Wits);
Computational Intelligence Research Group (UP);
Automating Robot Design for General Applications (University of Cape Town) (UCT);
Guided Self-Organisation in Artificial Complex Systems (UCT); and
Spatiotemporal models for Biosurveillance (Makerere).
Health and Biology
Machine Learning for Cancer Detection (NUL);
Nature Inspired Computing Optimisation Group (NICOG) (UP);
Prediction of Co-infection of TB and HIV using Computational Intelligence Methodologies (UniSwa);
An Expert System for Malaria Diagnosis Using Fuzzy Cognitive Map Engine (Best Paper Award) IEEE-IST Africa Botswana (UniSwa);
Multi-Target Regression Prediction on Cervical Cancer for evaluation of Performance Measures (UniSwa);
A Framework for Early di!erential diagnosis of tropical confusable diseases using the fuzzy cognitive map engine (UniSwa); and
Machine learning-based detector for cervical cancer (Makerere).
Agriculture and Disaster management
Early Warning System for Disaster Preparedness (MUST);
Forecasting crops using drones (UWC);
WineTech (UWC);
Disease surveillance – mobile monitoring of crop disease (Makerere);
Automated Malaria diagnosis (Makerere);
Computational prediction of famine (Makerere);
Auction design for agricultural commodity trading (Makerere); and
A portable deep-learning-based diagnostic platform for passion fruit diseases (Makerere).
Click here to access the full report