Mak's Findings: Index Patients Diagnosed and Treated for COVID-19 in Uganda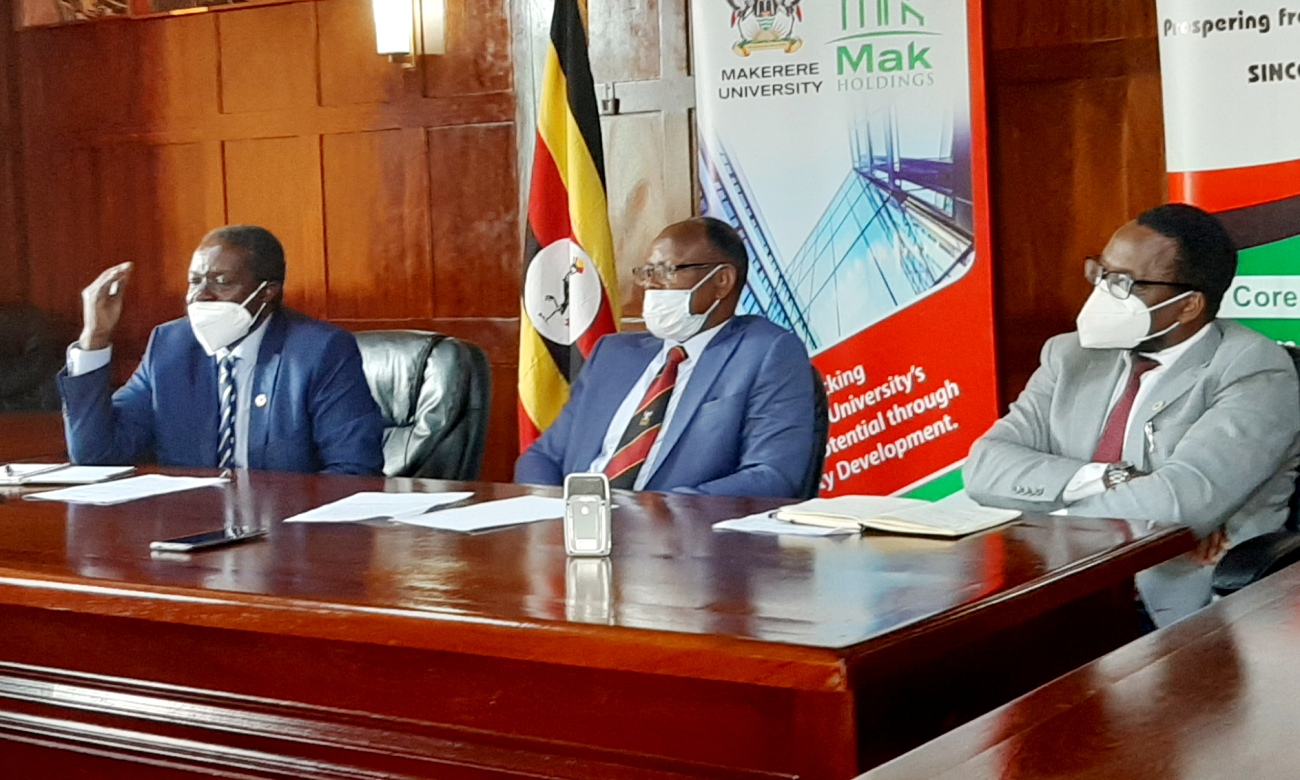 On Tuesday May 26, 2020, Makerere University (Mak) Management converged to share findings from the study whose aim of was "to detail characteristics and treatment outcomes of the Coronavirus (COVID 19) pandemic patients in Uganda". Coronavirus being a novel and rapidly changing pandemic, it was essential that early lessons are obtained and synthesised. These lessons directly feed into the clinical care guidelines and eventually contribute to the country's interventions. With funding from the Government of Uganda through the Makerere University Research and Innovations Fund (Mak-RIF), this study was successfully executed.The multidisciplinary research team was coordinated through the Makerere University Lung Institute (MLI) http://mli.mak.ac.ug/. This study was led by Dr. Bruce Kirenga, Director MLI, and Prof. William Bazeyo, Acting Deputy Vice Chancellor (Finance and Administration)-Mak as Principal Investigators. Other investigators were from Entebbe Regional Referral Hospital, Johns Hopkins University, Baltimore, USA, Uganda Peoples Defence Forces, The AIDS Support Organisation (TASO), Mulago National Referral Hospital, the College of health Sciences and Ministry of Health, Uganda.
This study was conducted on the first group of COVID-19 patients (56) at Mulago National Referral hospital and Entebbe Regional Referral hospitals. Patient enrolment has continued but below we exultantly share preliminary findings.
· Age: the average age of the patients in Uganda was 33 years which is far lower than has is reported elsewhere. In Wuhan China, for example, the average age is 59 while in the New York USA it is as higher (63 years). Older the patient have higher risk of severe forms of disease and ultimately the poorer treatment outcomes.
· Patient Presentation: Among symptomatic COVID-19 patients, the most common symptoms were fever (21.4%), cough (19.6%), runny nose (16.1%), headache (12.5%), muscle aches (7.1%) and fatigue (7.1%). However, more than half of the patients did not have any of these symptoms at diagnosis. These patients were largely travellers returning from abroad or contacts of the confirmed/symptomatic patients above. Unlike our patients, 80% of hospitalised patients in the western world were symptomatic.
· Laboratory and imaging tests: Coronavirus has been reported to affect almost all body tissues. To understand the extent of damage, our research team performed a wide range of tests including complete blood count, kidney function tests, troponin, lactate dehydrogenase which identifies for signs of damage to a wide range of body tissues, and C reactive protein-CRP. We found that 10.6% of the patients had low white blood cells, 26.3% had low platelets, and 12.8% had evidence of liver damage, while the kidneys had no evidence of damage. 12.2% had evidence of systemic inflammation and 43% had evidence of nonspecific tissue damage. The electrical heart activity was also checked with the electrocardiograph (ECG). All patients had normal ECG with the exception of one who had a very slow heart (bradycardia). We checked lung damage with Chest X-rays (CXR) and computed Tomography scans (CT). Three patients had significant lung damage on CT and CXR; while one of them had low oxygen saturation.
· Comorbidity: About 25% of the initial patients (56) reported having other medical conditions in addition to COVID-19. Most of the conditions reported were the non-communicable diseases such as hypertension and diabetes which accounted for 11%. High blood pressure (higher than 140/90mmHg) was the most common comorbid disease recorded in up to 28% of the patients.
· Disease severity: At admission, only 2 patients met the classification of severe disease (patients with severe respiratory symptoms requiring oxygen therapy) while the rest had mild disease. Temperature and oxygen saturation were monitored three times a day. All the patients recovered without the need for admission to Intensive care unit (ICU) or ventilation. This is contrary to what has been observed elsewhere, where 5% of COVD-19 patients required ICU care.
· Treatment: To-date, there is no known cure for COVID-19. The current treatments are meant to alleviate symptoms while waiting for the body to mount an immune response to fight off the infection. The patients were able to recover on supportive care through managing the symptoms, treatment with antibiotics for those who had evidence of bacterial infection, hydroxychloroquine and vitamin C. In instances where the patients had comorbid conditions, proper management of these conditions was part of the treatment.
Conclusion: The initial group of COVID-19 patients diagnosed in the country presented with mild disease and exhibited a clinical course of disease that is quite different from what has been observed elsewhere. Imaging and laboratory tests are critical in management of this disease. Prompt identification of patients and initiation of treatment could help to prevent the development of severe forms of the disease. Frequent monitoring of the oxygen saturation is also critical for rapid patient identification and treatment. In light of the increasing number of cases in the country, these findings help in informing the national preparedness plan for COVID-19 (capacity building of health workers in clinical care for COVID-19, the required logistics, continuous research).
Recommendations
1. Expand testing for COVID-19 in view of the finding that almost half of those confirmed did not have the classical symptoms for COVID 19. Add rhinorrhoea to symptoms for case screening.
2. Efforts should be taken to make clinical, laboratory and imaging tests available at all COVID-19 treatment centres to support proper grading of disease severity. At a minimum, pulse oximetry should be routine in management of COVID patients.
3. Capacity to diagnose and treat non communicable comorbid conditions should be built across the country as part of COVID 19 response. Equipment for proper diagnosis of these diseases should be secured, installed and effectively used.
4. Strengthen monitoring, evaluation and learning as part COVID-19 care. This will allow continued learning of COVID-19 in general and the effectiveness of the different treatments of the disease.
5. Research should be supported including biomedical sciences research. This will allow growth of locally generated evidence to support the country's COVID 19 response.
Acknowledgement
· The Government of the Republic of Uganda, Makerere University Research and Innovations Fund (Mak-RIF), Ministry of Health, Uganda, Uganda Virus Research Institute, Mulago National Referral Hospital, Entebbe Regional Referral Hospital.
· The study participants, all health workers engaged and Makerere University leadership.
MNCH e-Post Issue 121: Learning from Nsambya Hospital Human Milk Bank to inform national scale-up & save preterm babies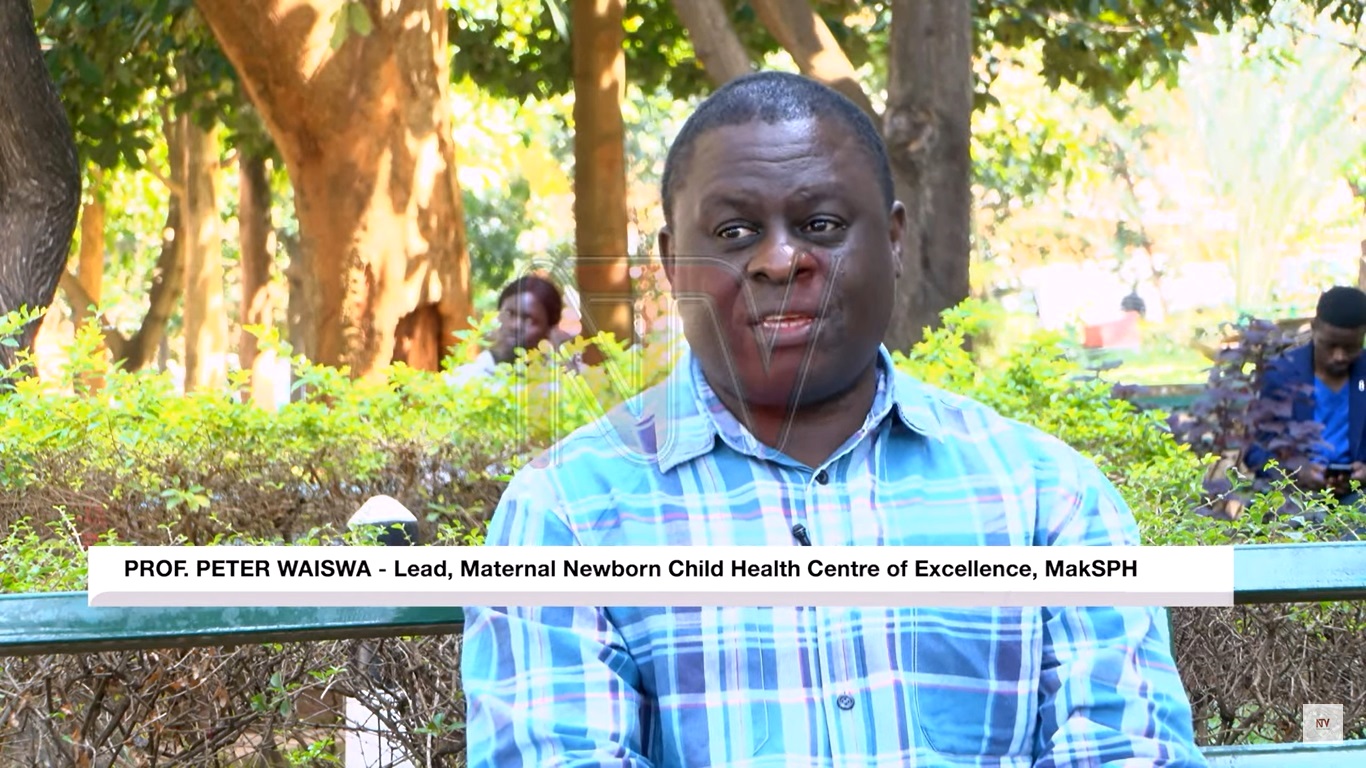 Welcome to this exclusive interview with Prof. Peter Waiswa, lead expert from the Makerere University Centre of Excellence for Maternal, Newborn, and Child Health. Dr. Victoria Nakibuuka from St. Francis Nsambya Hospital, and Dr. Jesca Nsungwa from Ministry of Health Uganda. In this video, they discuss a groundbreaking innovation in Uganda's healthcare landscape: the country's first-ever human milk bank at St. Francis Hospital Nsambya. This initiative represents a significant stride towards improving the survival rates of premature and vulnerable infants by ensuring access to essential breast milk, even when mothers are unable to produce enough. Watch Video
Click here to View the full MNCH e-Post Issue 121
METS Newsletter October 2023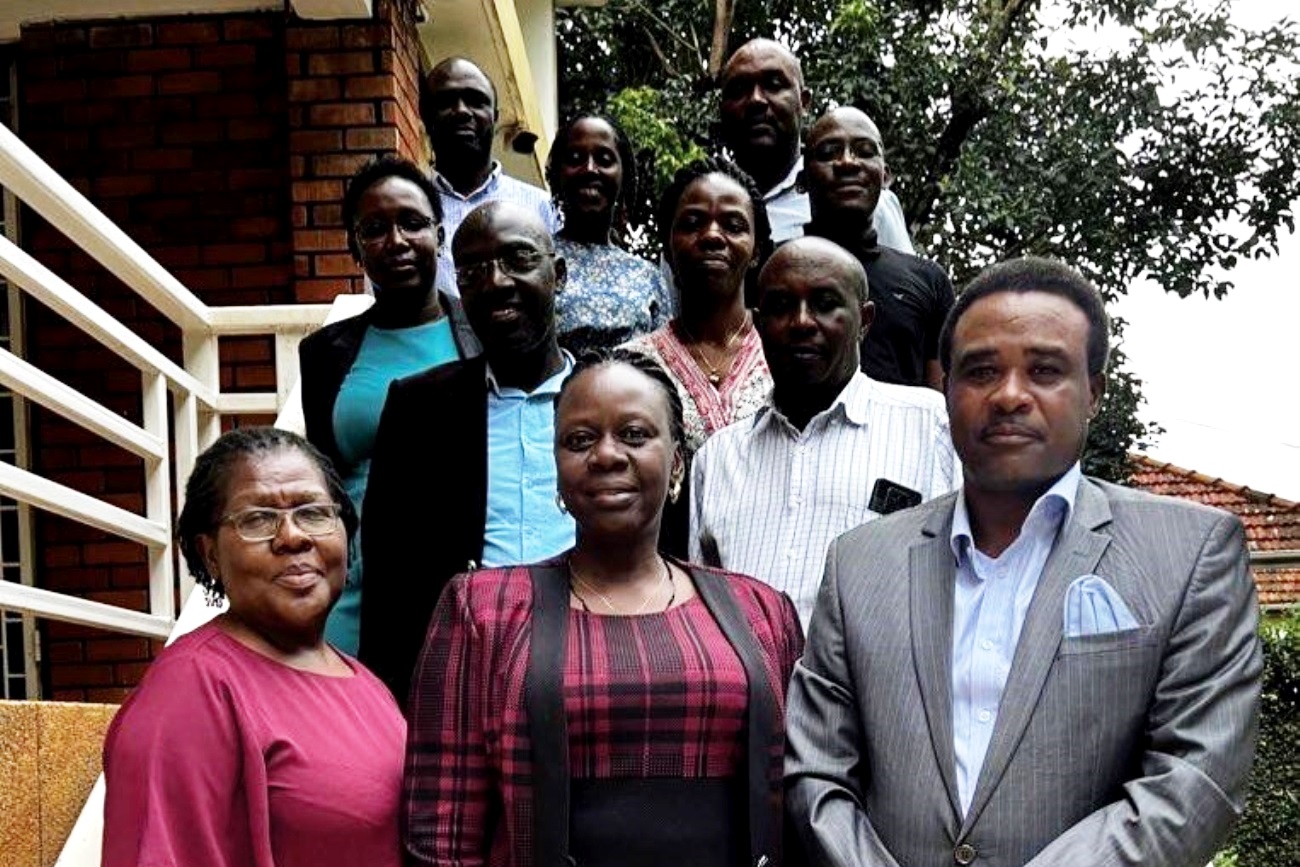 The Monitoring and Evaluation Technical Support (METS) Program is a 5-year CDC-supported collaboration of Makerere University School of Public Health (MakSPH), the University of California San Francisco (UCSF) and Health Information Systems Program (HISP Uganda).
Highlights of the METS October 2023 Newsletter
Strategies for Enhanced Disease Surveillance and Public Health Response in Uganda

The MoH Department of Integrated Epidemiology Surveillance & Public Health Emergencies (IES&PHE) Head, Commissioner Allan Muruta (Dr) visited METS to acquaint himself with the various surveillance activities supported by the Program.
Commissioner Muruta emphasized the need to build the capacity of districts and regions to conduct surveillance activities by training the relevant staff and establishing surveillance focal points at health facility levels.
He further emphasized the importance of linking laboratory data to the District Health Information System (DHIS2) and ensuring that different systems are interoperable.

Improving quality of data for HIV testing services (HTS) through regular assessments

MoH has been conducting Data Quality Assessments and Improvement (DQAI) activities to inform program planning, monitoring, and performance management. HIV testing services (HTS) inter was conducted in 16 regions, 81 districts, and 111 health facilities in partnership with 26 Implementing partners.
The HTS DQA has improved data management, infrastructure, and understanding of indicators. Specific staff assignment at each HTS entry point has proven effective, and use of the UgandaEMR system for reporting has yielded positive results.

Shaping Uganda's Healthcare Data Landscape

METS has maintained a strong collaboration with the Ministry of Health (MoH) providing invaluable technical support in developing various strategic guidelines for the country. These guidelines include the Uganda Health Information Exchange and Interoperability (HIE) Guidelines, the Uganda Health Data Protection and Confidentiality (HDPC) Guidelines, and the Uganda Health Data Sharing, Access, and Use Guidelines.

HIE and HDPC guidelines have received the endorsement of the Health Information, Innovation and Research (HIIRE) Technical Working Group (TWG), awaiting presentation to the senior management team at the MoH for final approval.

Empowering Health Professionals: PrEP Training in Hoima District

MakSPH-METS has taken a proactive stance in supporting Monitoring and Evaluation (M&E) for key populations through the development, management, and conducting trainings on the use of the PrEP tracker system across various agencies.
METS conducted a 5-day training on the KP/PrEP Tracker system in Hoima district. Moving forward, facility staff will be able to enter data on PrEP services into the system in a timely manner, analyze the data, and use it for program improvement.

Gallery

HIV testing services (HTS) Data Quality Assessments and Improvement DQAIs
Interagency cervical cancer on-site mentorships
Orientation in KP tracker-Soroti
TDY from CDC headquarters visit to METS
M&E orientation meetings for new Implementing Partners
Planning meeting for Cross Border Data Sharing-Busia
UNGASS Panel Featuring Mak Staff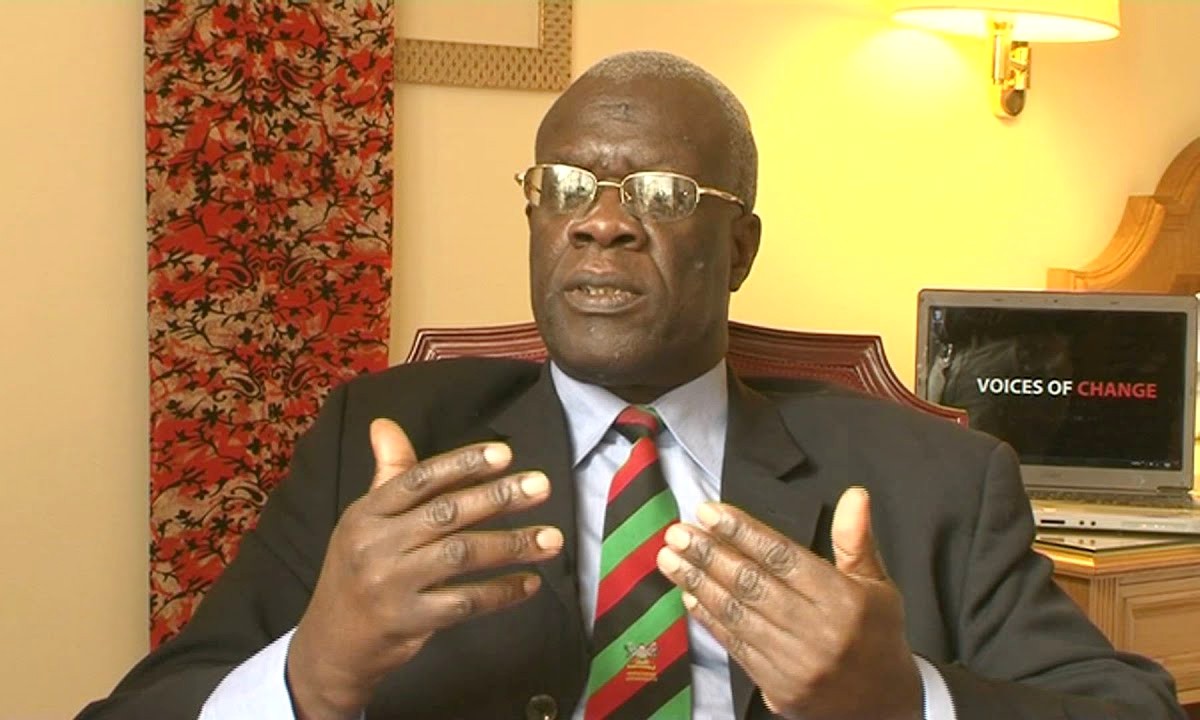 Please see below the links to the 78th United Nations General Assembly Special Session on HIV/AIDS (UNGASS78) Panel discussions, one of which featured Makerere University staff.
Panel 1 – Shifting Power Paradigms: Towards an Equitable Global Health Stewardship was moderated by Professor Emeritus Nelson Sewankambo and featured Dr. Sabrina Kitaka as one of the panelists.
Panel 2 – Optimizing Global Health Exchange Programs for Participants from Low-to-Middle-Income Countries (LMIC) in High-Income Countries (HIC)