Resolutions of the Emergency Meeting of Makerere University Council-4th March 2020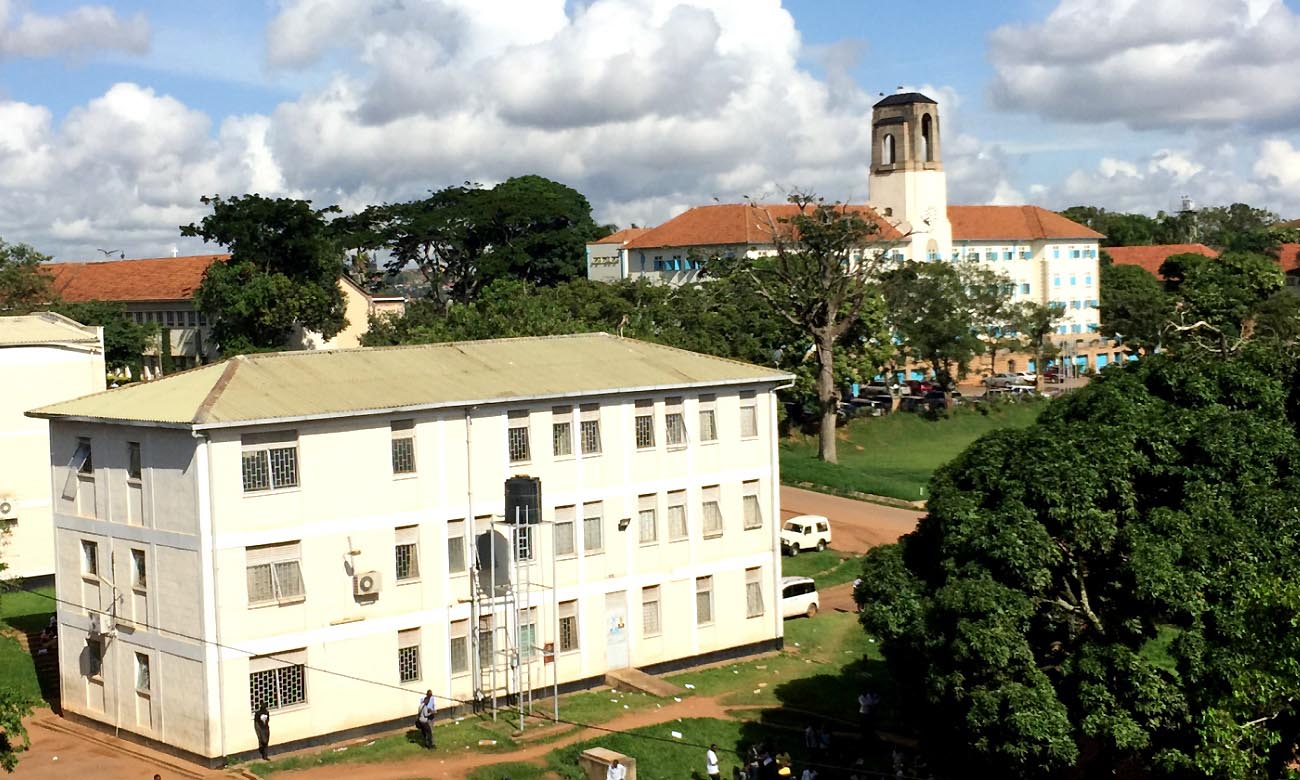 During its emergency meeting held on 4th March 2020, the University Council considered the report of the Legal, Rules and Privileges Committee on the matter of the proposed amendments to the Students Guild Election Regulations.
Council noted:
That during the emergency meeting of 29th October 2019, the University Council requested the student leaders to submit their proposed amendments to the election regulations in writing;
That the students' written proposals were received on 19th February 2020 more than three months since Council requested the students to make their submissions;
That the Guild Elections had been extended on request of the student leadership to allow time for consideration of the proposed amendments to the regulations;
That the Legal Rules and Privileges Committee did a commendable job to study the student proposals and present a report for consideration of Council;
Council Agreed:
To approve the following amendments to the Makerere University Students Guild Constitution (Elections) Regulations No.1 of 2018
To revise the definition of "hooliganism" to remove the word noise as follows:
"Hooliganism" means violent, rowdy and or vulgar behaviour towards others or the public and includes wilful destruction of property.
To provide for the following definition of "student":
"Student" means a person registered for an academic programme at Makerere University for an academic year with full semester loads.
To insert regulation 5(a)(viii) as follows:
Shall not be a student in his or her final year of study.
To insert regulation 5(a)(ix) as follows:
Shall provide a certificate of academic standing issued by the Academic Registrar.
To amend regulation 5(b) to read as follows:
5(b) A student aspiring for a position in the Guild Representative Council (GRC), Students Common Room (SCR), College Academic Leadership, Electoral Commission or as a Guild Speaker, Deputy Speaker, Guild Clerk or Deputy Clerk, shall fulfill all conditions in 5(1)(a) above except 5(1)(a)(iii) which shall not be a mandatory requirement.
To insert regulation 5(c) as follows:
A student shall not be appointed to a position in the Guild cabinet unless he or she fulfils the conditions in 5(1)(a) above except 5(1)(a)(iii) which shall not be a mandatory requirement.
To amend regulation 5(2) as follows:
All intending candidates shall be verified and issued a certificate of Academic Standing by the Academic Registrar within seven days from the time when the student applies for the same from the Academic Registrar.
To amend regulation 7(1) to read as follows:
Any aspiring candidate, for the position of Guild President, GRC/ Hall Chairperson and SCR, shall pay a non-refundable nomination fee of UGX. 200,000/-, UGX. 80,000/- and UGX. 50,000/- respectively to a designated University account and no club, society, organization or any other organ of the Guild shall charge a fee higher than UGX. 200,000/- to any candidate to contest for any position of leadership.
To insert regulation 7(2) as follows:
All aspiring candidates who comply with all the provisions of these regulations shall be issued with a certificate of nomination by the Electoral Commission.
To remove regulation 7(5) on number of rallies
To amend regulation 7(5), which is now regulation 7(6) to read as follows:
The open Guild presidential campaigns (rallies) shall be held within designated spaces of the University Campus but not within the Halls of residence or places designated as lecture space. The Electoral Commission in consultation with the Dean of Students and the Director of Estates and Works shall designate and gazette the areas for the rallies provided always that any candidate during a campaign period shall be free to go and campaign within any space at the University in accordance with these regulations.
To amend regulation 7(8), which is now 7(9) to read as follows:
All rallies and debates shall take place within 10 calendar days at the stipulated campaign venues and shall take place between the hours of 3pm -6pm, during weekdays, and between 8am-6pm, during weekends/Public Holidays.
That take immediate effect and be gazetted immediately.
……………………… ………………………
Lorna Magara (Mrs) Yusuf Kiranda
CHAIRPERSON SECRETARY
4th Call For Applications: MURBS Departmental Ambassadors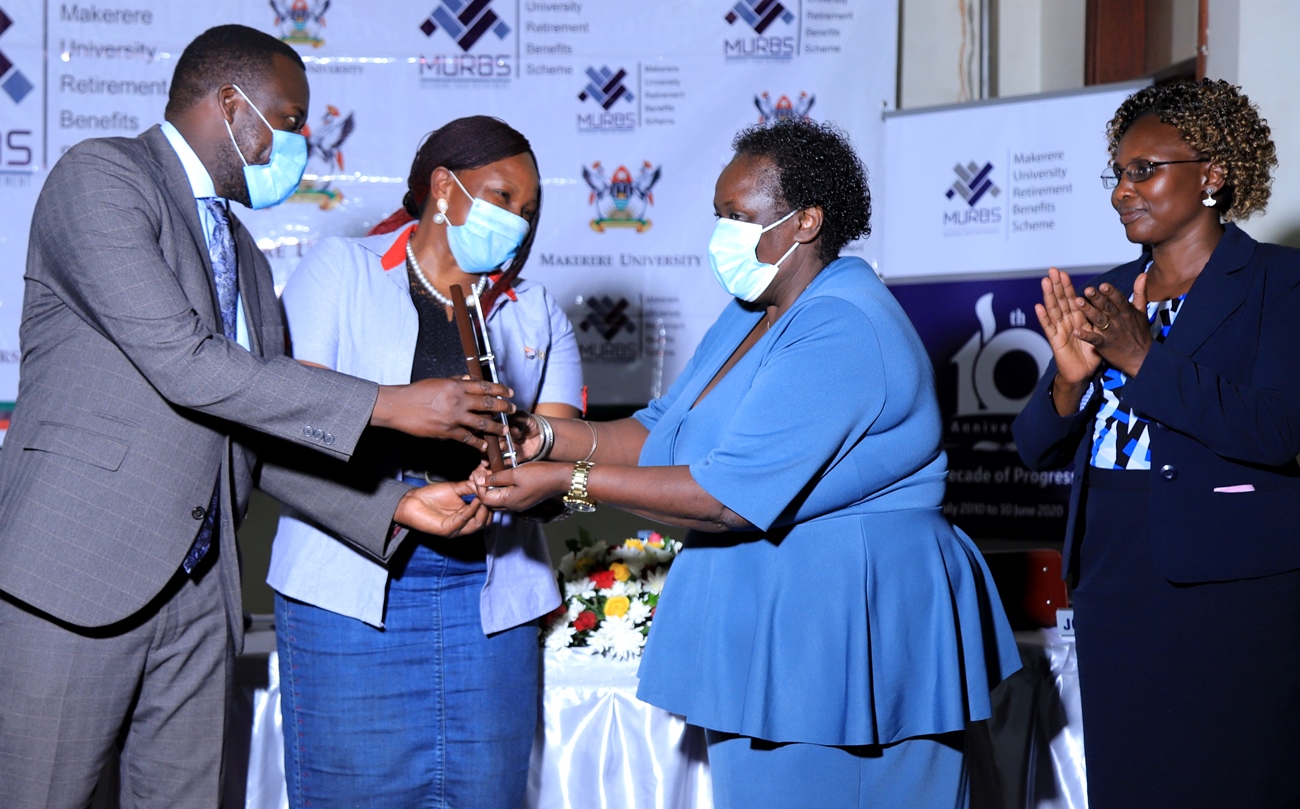 In February 2018, the Makerere University Retirement Benefits Scheme (MURBS) launched the Departmental Ambassadors Programme. MURBS hopes to use this Ambassadors Programme to engage more directly with its membership and enhance member education. MURBS further perceives this Programme as a means to mitigate succession planning risks.
MURBS Fund Value continues to grow, and as at 31st March 2021, it stood at Ushs 235.5bn as compared to Ushs 209.6bn as at 30th June 2020. Given this growth, there is increased need for prospective Trustees, who are well equipped with relevant knowledge and skills, and with practical exposure to the management and governance of MURBS.
Eligibility
Must be employed by the University on permanent terms
Must be an Active Member of the Scheme (currently contributing to the Scheme) and appear on the Official Register of the MURBS Active Membership as at 30th April 2021.
Must be willing to commit time to trainings and other ambassadorial activities organised by the Scheme.
Mode of training for 4th Cohort of Ambassadors
Training for this (4th) Cohort of Ambassadors is envisaged to be conducted over the zoom online platform only, due to Covid-19 restrictions. The Scheme does not envisage any face-to-face interactions.
Tenure of Office & Termination or Withdrawal
There is no tenure of office for the Departmental Ambassador. As long as a member is willing to continue serving as an Ambassador, and the Ambassador continues to satisfy the eligibility criteria above, she or he will remain a MURBS Ambassador.
How to Apply
Interested members should complete the MURBS Departmental Ambassador Application Form 01-0218. The completed Form together with the requested attachments should be sent to info[at]murbs.mak.ac.ug and copy to wilber.naigambi[at]mak.ac.ug no later than 5:00 p.m. on Monday, 14th June 2021. We discourage hand delivery of applications.
Confirmation/Approval Process
MURBS shall acknowledge receipt of each application received within 12 hours and will respond to the applicants to confirm the status of their application in writing (by e-mail). Upon approval of the application, the name of the approved Ambassador together with the Department and School/Unit will be updated on the list of the MURBS Departmental Ambassadors in the Group 4 category and published on the MURBS website.
NOTE: There is no limit as to the number of ambassadors that MURBS can have in a department.
Please see Downloads for the detailed call and application form.
Chair Council Communication on Closure of Makerere University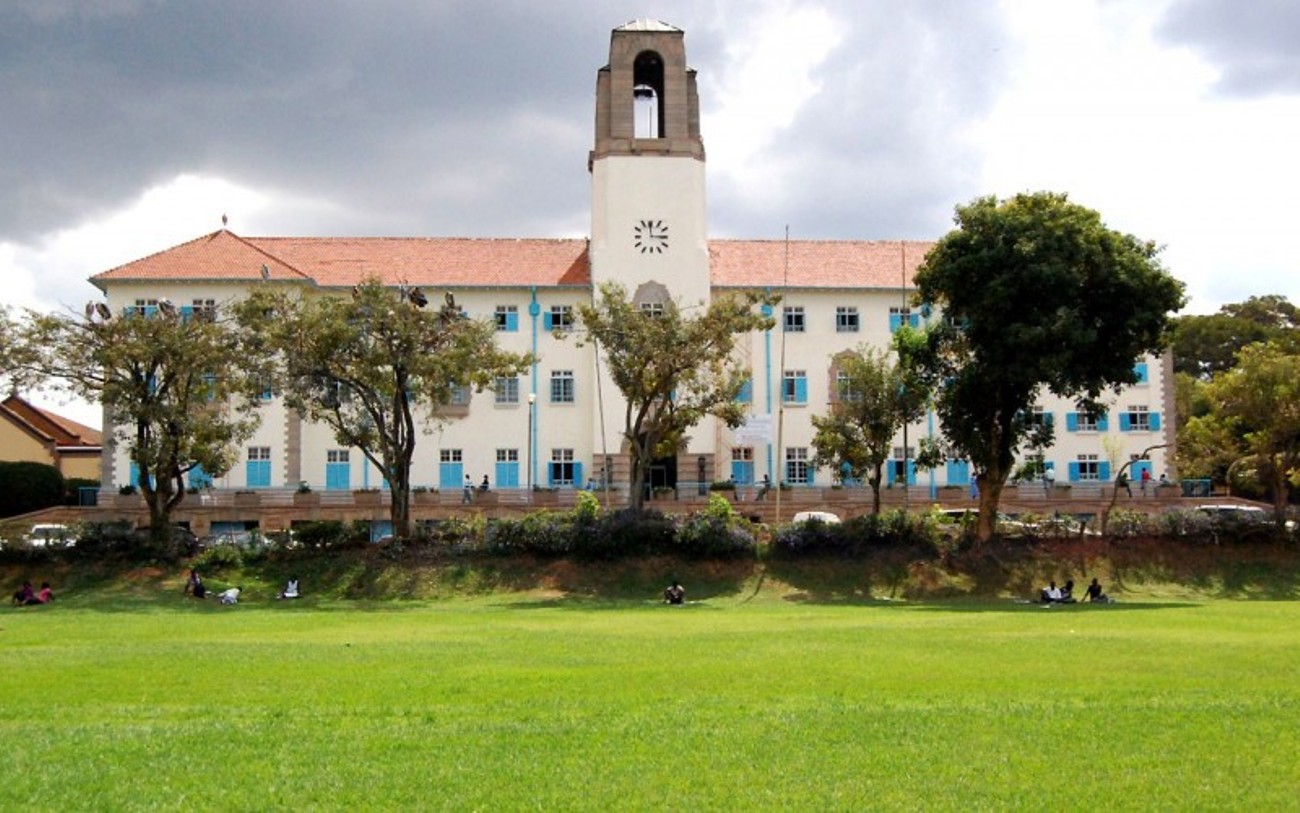 7th June 2021
All Members of Staff
All Students and Stakeholders
Makerere University
RE: CLOSURE OF MAKERERE UNIVERSITY
Following the address to the Nation by H.E. Yoweri Kaguta Museveni, President of Uganda, on 6th June 2021, this is to inform you that the University will be closed with effect from today 7th June 2021 for 42days.
During the closure, the University shall observe a 30% physical presence of staff while other faculty and administrative staff shall continue to work online.
Management will inform staff and students on the implementation of teaching, learning, and research activities online. Construction activities shall continue as per the President's directives and with strict adherence to the COVID-19 SOPs.
Yours sincerely,
Lorna Magara (Mrs.)
Chairperson, Makerere University Council
RUFORUM: Transforming Higher Education Videos and Links