Mak Launches RxSolution to Take Health Services to the Top
The Makerere University Health Services on Thursday 21st November, 2019 launched RxSolution; an integrated pharmaceutical management software, to improve its three pillars of service delivery, training and research. The solution was implemented with support from the USAID Uganda Health Supply Chain (UHSC) Program through the Ministry of Health (MoH).
According to UHSC's Mr. Michael Kavuma, Mak Health Services is the first public health facility to implement the RxSolution's dispensing module, which allows users to trace medicine all the way from the stock to the patient, in order to ensure accountability at dispensing level. The dispensing module is linked to the stock module and allows for computerized stock management tasks at patient service points in the outpatient and inpatient departments, Antiretroviral Therapy (ART) clinic, Tuberculosis (TB) clinic, wards, laboratories and other service points.
Mr. Kavuma further shared that RxSolution has been implemented in 276 of Uganda's 400 higher-level health facilities with Butabika National Referral Mental Hospital, Masaka Regional Referral Hospital and Kayunga General Hospital as pilots. These public facilities can now order for stocks from the National Medical Stores (NMS) using RxSolution software.
As a result of implanting RxSolution, Mak's Health Services now stand to benefit from; enhanced service delivery through the solution's ability to incorporate clinical guidelines, multiple reports that can inform decision making, streamlined patient management which empowers administrators to make prioritized deployments of staff as well as support to planning and budgeting for drug stocks.
The Director Mak Health Services Prof. Josaphat Byamugisha thanked USAID and UHSC for their support in deploying RxSolution as well as training staff on use of the software. He added that RxSolution will go a long way in enhancing the research pillar of Mak Health Services. "We currently have three postgraduate students from the Department of Radiology and a number of undergraduates, especially those speciliazing in Health Management Information Systems."
Prof. Byamugisha lauded the Health Services Interim Board for the role played in setting the agenda for the Hospital, adding that the Board's vision is to take Mak Health Services to the level of the University's continental ranking.
"We are committed to looking at Health Services beyond just this hospital. We have clinics at the Makerere University Agricultural Research Institute Kabanyolo (MUARIK) and in Jinja, so as to bring services closer to not only our staff and students but to the surrounding communities as well" he explained.
The Director shared that Mak Health Services are also open to the public, which currently makes up 10% of the total clientele served. He added that the objective was to increase this percentage significantly, so as to generate funds that can be used to further enhance service delivery and boost the facility's financial sustainability.
The Dean, School of Health Sciences, Dr. Freddy Kitutu could not help but use the occasion to brag about his School's enviable position of being home to five key disciplines namely; Allied Health Scientists, Dentists, Nurses, Midwives and Pharmacists, despite its relatively small size and young age. He commended the partners for implementing RxSolutions, noting that reports from the system would make it possible for the Pharmacists to carry out detailed reviews on the use of medicines.
Dr. Kitutu reminded the audience that the RxSolution Launch within the World Antibiotic Awareness Week (WAAW) 2019 was timely, as this would help Mak Health Services in curtailing the development of Antimicrobial Resistance (AMR) through improved prescribing and dispensing of antibiotics. He nevertheless noted that prevention is better than cure and called for continued promotion of healthy habits like handwashing.
Speaking on behalf of USAID and UHSC, the Chief of Party, Management Sciences for Health (MSH) Uganda, Mr. Phillip Kamutenga, stated that the support to the Ministry of Health by the partners is meant to ensure that there is uninterrupted supply of medicines in the country. "I am therefore proud that we are going to be witnessing the launch of the dispensing module of RxSolution at the Makerere University Hospital today."
Mr. Kamutenga emphasised that the traceability of medicines across the supply chain from the stores to the dispensing point is very important and Makerere University is going to be a reference point for all Public Health Units in as far as implementing the dispensing module is concerned. "USAID through the Uganda Health Supply Chain Program has donated the RxSolution, provided 20 computers, set up a Local Area Network and trained clinicians on the system to support this."
He added that there are never enough resources to finance public health the world over and as such, Public Health Facilities can save a lot by reducing on expiries, stock outs and procuring only what is required by their clients.
The day's lineup of speakers would have been incomplete without a voice from the student body, the biggest beneficiaries of the Mak Health Services. The President, College of Health Sciences (CHS) and Fifth Year Medicine and Surgery student, Mr. Sserunjogi Emmanuel could not hide his joy at being associated with what he described as "a game changing event."
He therefore commended his Principal for working with the Mak Health Services to deliver quality diagnosis, treatment and follow-up to the Makerere Community and members of the public through the introduction of RxSolution. "The Makerere University Hospital has today become the epitome of digitizing health services in Uganda."
The Principal CHS, Prof. Charles Ibingira could not help but laud his colleagues for taking on the challenge of managing the Mak Health Services. He thanked the University Council and Management for assigning his college this responsibility, noting that health services ought to be prioritized for the good of all in the community.
"This hospital has the greatest potential in the country and region; we have the biggest number of specialists at the College, we admit over 400 doctors and health service officers per year and with our vision to create a health management organization present in all Ugandan cities, we could easily become a leading medical tourism destination for the region" remarked Prof. Ibingira.
He therefore thanked USAID, UHSC and the Ministry of Health for working with Makerere University to augment service delivery, training and research efforts within its health services through the implementation of RxSolution. The Principal nevertheless urged the Director Mak Health Services to develop educational programs for staff and students aimed at promoting healthy lifestyles in the face a growing Non-Communicable Diseases (NCD)s burden.
Representing the Ministry of Health (MoH), the Commissioner Pharmaceutical & Natural Medicines, Ms. Neville Okuna Oteba shared that her Ministry is currently pursuing all efforts to ensure Universal Health Coverage (UHC) for Uganda and the successful implementation of integrated pharmaceutical management solutions such as RxSolution lies at the centre of these efforts.
The Commissioner shared MoH's expectations of Mak Health Services following the successful implementation of RxSolution, with the need to become a Centre of Excellence topping the list. In this regard, she expressed joy that Hospital Staff had already stood out for the exceptional enthusiasm in embracing the rollout of RxSolution. "The College should now ensure that all students visit the Hospital and learn how to use the system before they graduate."
Ms. Okuna Oteba also stated that MoH expects RxSolution to promote the use investigative health care practices at the Hospital. "Antimicrobial Resistance is a time bomb waiting to happen and all of us are potential victims. We therefore need to talk more about the seriousness posed by poor prescription and dispensing of medicines."
She concluded by emphasizing that investment in systems should benefit the people, especially as health facilities progress towards paperless patient care management. The Commissioner also asked the Hospital Administration to ensure that all research findings that can inform policy are shared with the Ministry of Health.
Delivering the concluding remarks prior to launching the system, the Vice Chancellor, Prof. Barnabas Nawangwe congratulated CHS as well as the Mak Health Services Management and Staff upon transforming the face of the Hospital within a short period of time. He particularly expressed happiness at the reducing number of students seeking treatment outside the hospital, a reaffirmation of the improved services.
The Vice Chancellor commended Staff especially in the clinical sciences for their dedication to ensuring that students are well trained, noting that they are our future leaders. In the same breath, he thanked the Ministry of Health for regularly providing Mak staff with various opportunities especially in the form of consultancies.
He equally thanked USAID and UHSC for support rendered to Mak Health Services through the various collaborations, noting that this would translate into increased reports from satisfied clients. Prof. Nawangwe then went ahead to launch the RxSolution as well as tour the state-of-the-art laboratory and modern 3D/4D ultrasound unit. He also toured the specialized clinics in Otorhinolaryngology (ENT), Antiretroviral Therapy (ART), Optometry, Dental, Psychiatry as well as Obstetrics/Gynaecology.
Article by Public Relations Office
Request for Expression of Interest: CTCA Information Management System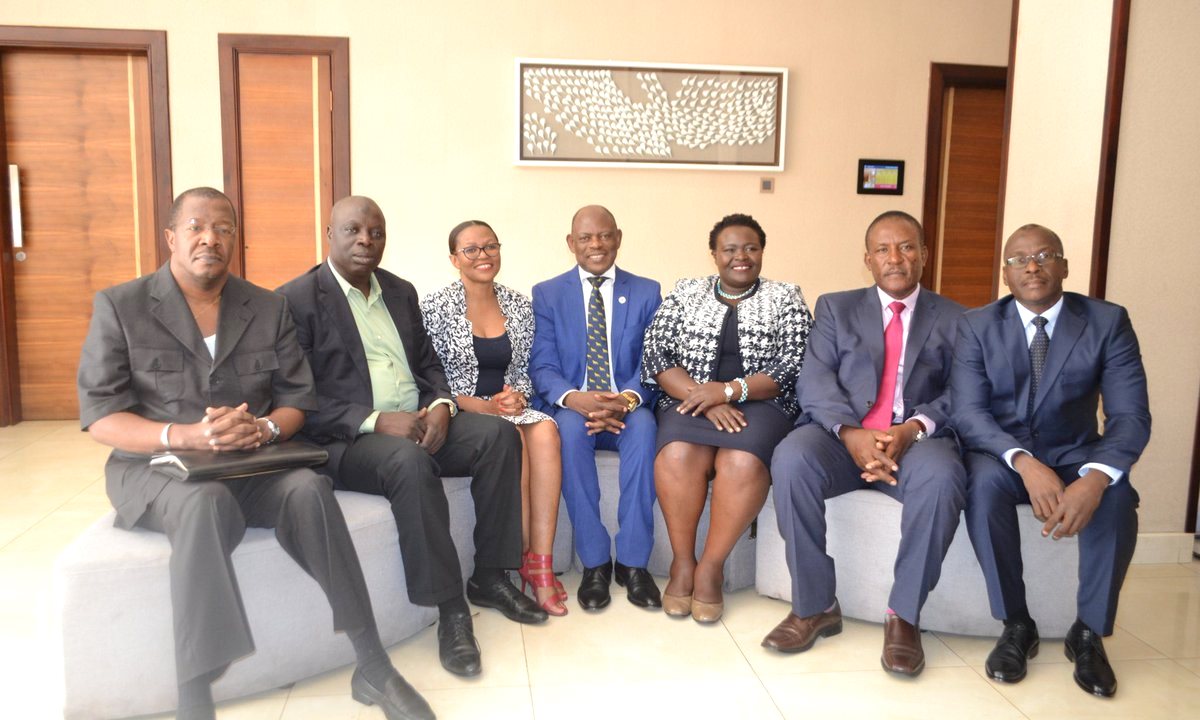 The Centre for Tobacco Control in Africa (CTCA) was established in July 2011 by the World Health Organization, with funding from Bill and Melinda Gates Foundation (BMGF). The current and third phase of funding BMGF is through the Africa Capacity Building Foundation, to build and sustain the Institutional Capacity of African governments in tobacco control. CTCA, in its 2019-2025 strategic plan, envisions a tobacco free Africa. The mission of the Centre is to enhance African governments' capacity to formulate and implement Tobacco Control programs through partnerships and cooperation.
CTCA seeks to recruit a reputable firm to develop a comprehensive information management system that will facilitate decision-making, coordination performance management, and financial management. The system will ensure that all departmental systems are intergrated through tracking and reporting on resource utilization, financial management, activity progress and provide summarised feedback to users on resources used, outputs, outcomes, and impact achieved in line with CTCA annual workplan. The objectives of this assignment include;
Introduce a reliable and efficient information management system
Ensure a securely protected system that offers collaboration means between CTCA, its employees and partners
Generation of data repositories for CTCA activities
Offer authentic up-to-date and consistent information
The Specific duties are in two categories and these include: Monitoring & Evaluation and Financial Management
How to apply
Interested and suitably qualified firms may express interest in the assignment by:
Submitting a motivation letter of not more than 1,000 words and clearly marked as "Expression of interest to develop the CTCA Information management system" in soft copies at the address below not later than 17:00 hours EAT on the 23 March 2021.
Applications should be sent to Email: eoi[at]ctc-africa.org
Communication to Students regarding fees payment for Sem I 2020/21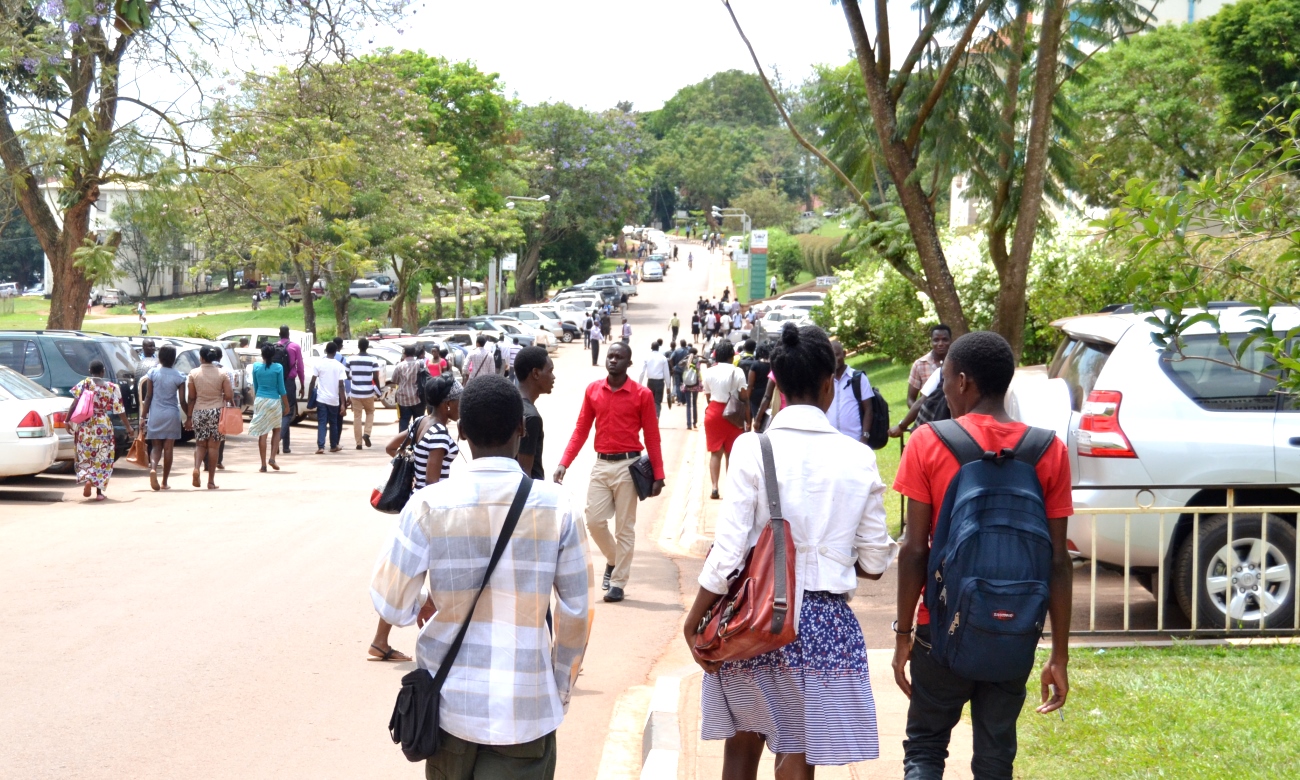 To All Students
Please take note of the following important dates you should look out for:
All Loan Scheme (HESFB) and State House sponsored students should enroll within the first two weeks to enable the Finance Department to invoice their sponsors.
All Government sponsored students must enroll immediately on AIMS system and submit their personal bank accounts to their Hall Wardens to enable processing of food and living out allowances. Only enrolled students will be paid. You are therefore advised to enroll as soon as possible.
The fees policy requires that a continuing student should pay at least Ugx. 200,000 to help the University run and this is expected to be paid by 19th March 2021, beyond which a surcharge of Ugx. 20,000 shall be levied.
All students MUST generate payment Reference Numbers (PRN) to be able to make payments. Students have to log into their portal using this link https://student.mak.ac.ug/ as directed from their admission letters, enroll and generate the PRNs. It is the PRN which you present to the bank to effect your payments.
The deadline for free registration is 9th April 2021, (end of 6th week) beyond which, UGX. 50,000 will be levied.
The deadline for the FULL fees payment is 7th May 2021, (end of 10th week) beyond which, a surcharge of 5% on the outstanding balance will be levied.
For Freshers 2020/2021
This is to remind you that the deadline for change of Programmes/Subjects for 2020/2021 Academic year will be Friday 5th March, 2021. There will be no further extension of the exercise. Applicants can only change after receiving a letter of authorization from the Academic Registrar.
However, note the following;
Bachelor of Journalism and Communication is full. Thus no applicants for change to this programme will be considered for 2020/2021 Academic year.
Bachelor of Dental Surgery has 7 slots for Direct Entrants ('A Level) available for change of programme for Private Sponsorship for 2020/2021 Academic year.
Further details regarding this communication can be found in the documents attached below:
Request for Expression of Interest: AFROHUN Communication and Visibility Plan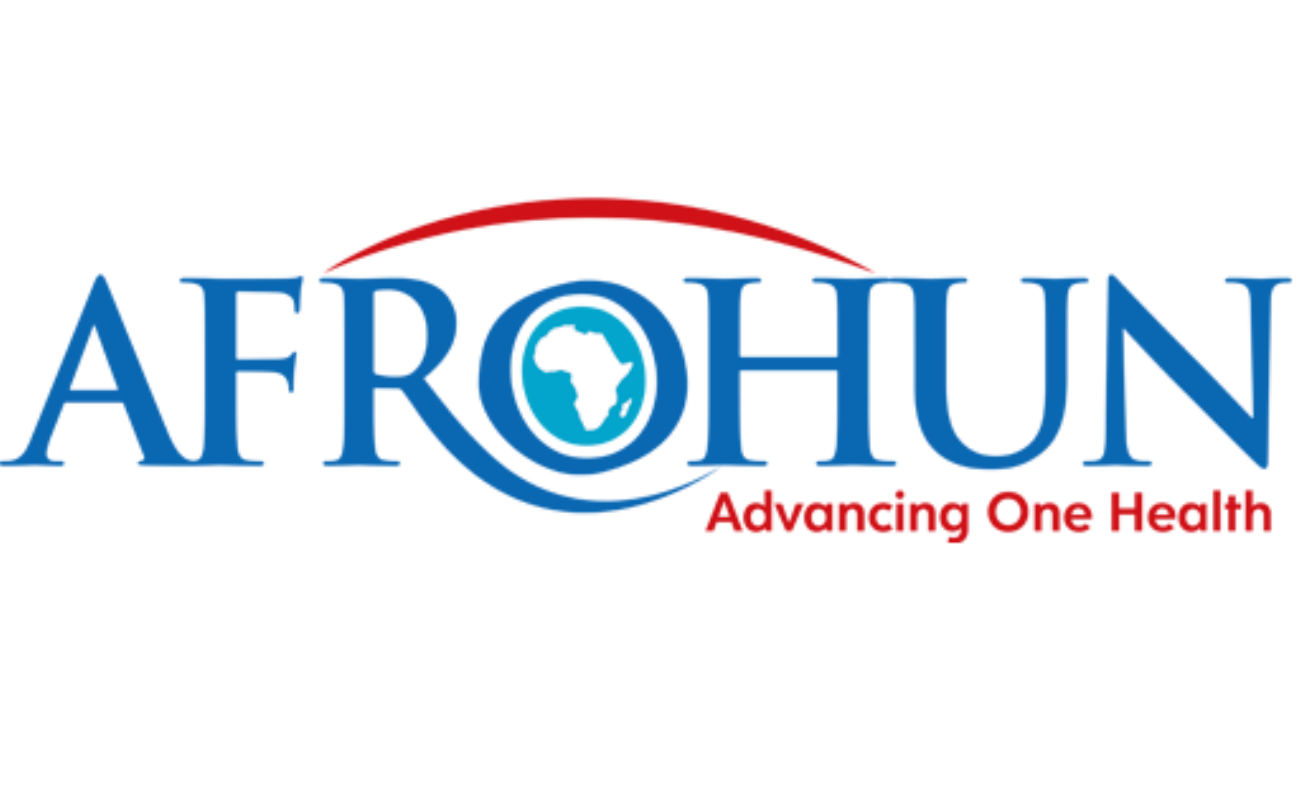 Africa One Health University Network (AFROHUN) is an international network of public health, veterinary medicine, pathobiology, environmental sciences, medicine and global health institutions of higher education. AFROHUN is located in 18 universities in 9 countries in Africa.
Formerly One Health Central and Eastern Africa (OHCEA), AFROHUN is working to transform the training environment and approaches in universities, in a bid to develop a workforce without disciplinary barriers. Enabling students to understand and appreciate the contribution of disciplines outside their own; in predicting, detecting and responding to the kind of complex health challenges we are witnessing today. This is the next generation workforce that we need in the face of increasing outbreaks of epidemics, pandemics and complex health challenges.
Considering the strategic role that AFROHUN plays in One Health workforce development, it is important that it is visible, well-understood and highly regarded. It is important for AFROHUN to document, package and share her story and impact trail. Visibility, understanding and high regard are critical for maintaining stakeholders' confidence in the network's work in order to harness, sustain and enhance the multiple stakeholders' interest.
Towards this end, AFROHUN is planning to engage an experienced communications consultant to develop a multi-faceted Communications and Visibility Strategy. The strategy will provide a broad framework that will guide communications and visibility in AFROHUN and will identify the issues that need to be addressed to build awareness, improve knowledge, build mutual understanding with key stakeholders and generate support for the network's initiatives. The strategy will provide guidance on how to capture, package and share the network's story, document and share lessons learned and best practices as well as the impact of building a one health workforce, to the management of disease outbreaks and health emergences. The strategy will also play a critical role in driving the network's business plan.
AFROHUN therefore, invites proposals from eligible, qualified and experienced individuals and firms for provision of consultancy services to develop an institutional Communications and Visibility Strategy.
Terms of Reference for the Development of the AFROHUN Communications and Visibility Strategy
The Terms of Reference for the development of the Communications and Visibility Strategy shall include but not limited to;
Communication review, including an analysis of the current perception and positioning of the network and its initiatives among key constituencies and stakeholders. Review of communications and visibility documents as necessary.
Analysis and mapping of stakeholders and target audiences, to inform prioritization processes.
Undertake primary and secondary research to assess the network's external and internal communications strategies/activities and determine gaps.
Facilitate processes to ensure stakeholder participation in the strategy development.
Developing a 5-year Communications and Visibility Strategy, including detailed objectives and priorities, and implementation plan, based on AFROHUN's strategic activities and programs.
Recommend tools for monitoring and evaluation of the Communications and Visibility Strategy.
A complete expression of interest package should be emailed to:
mnattimba[at]afrohun.org  and copied to secretariat[at]afrohun.org
Deadline for submission: 1700hrs, 19th March 2021.