Call for Applications: Government Sponsorship -Diploma Holders 2019/20 Academic Year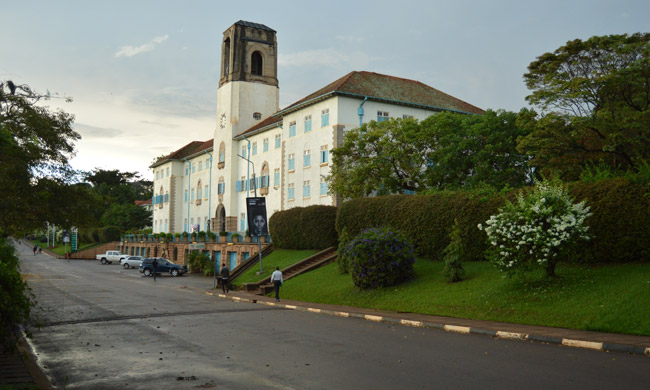 The Academic Registrar, Makerere University invites applications from Diploma Holders only for admission under the Government Sponsorship Scheme (not exceeding 5% of the intake capacity) to the University Degree Programmes for the 2019/2020 Academic year listed below.
Each applicant should possess at least a Credit or Second Class or equivalent Diploma in a relevant field from a recognised Institution plus a Uganda Certificate of Education (UCE) with at least 5 Passes (or its equivalent) and a Uganda Advanced Certificate of Education (UACE) with at least One Principal Pass and Two Subsidiary Passes obtained at the same sitting (or its
equivalent). Please note that the Principal subjects required for admission to Diploma must be passed at Principal or Subsidiary levels.
A non refundable application fee of Shs.50,000/ = (Fifty thousand shillings only) plus the Bank Charge should be paid to any Stanbic Bank, dfcu Bank (Makerere Branch), Post Bank, Centenary Bank before collecting the application form from the Admissions Office, Room 315 and 316 Level 3, in the Senate Building, Makerere University.
Certified copies of Diploma Transcripts (not photocopies of certified copies) from the awarding Institutions must be attached to the application forms. Incomplete
application forms shall not be processed. Details of the Diplomas required for each programme can be viewed on Undergraduate Admissions Notice Board on Level 3, Senate
Building, Makerere University.
NB: Candidates will be responsible for verification of their academic documents from the awarding Institutions after admission.
Each applicant should also attach a copy of the Birth Certificate to the application form.
The closing date for returning the completed application forms to the University is Thursday 31st January, 2019.
Candidates are warned against submitting forged academic documents as this will lead to automatic cancellation of admission, revocation of award where applicable and prosecution in the Courts of Law.
Note that:
(i) Candidates whose Ordinary and Advanced level results are of Grades "Y", " Z" "7" and "9" need not apply because they are not eligible for admission, and;
(ii) Candidates who possess 3rd Class or Pass Diplomas need not apply.
COLLEGE OF HEALTH SCIENCES (CHS)
CODE PROGRAMME
MAM Bachelor of Medicine and Bachelor of Surgery
BDS Bachelor of Dental Surgery
PHA Bachelor of Pharmacy
BMR Bachelor of Science in Medical Radiography
BEH Bachelor of Environmental Health Science
BSB Bachelor of Biomedical Sciences
BBI Bachelor of Science in Biomedical Engineering
BYT Bachelor of Cytotechnology
NUR Bachelor of Science in Nursing
BSL Bachelor of Science in Speech and Language Therapy
BPT Bachelor of Optometry
COLLEGE OF AGRICULTURAL AND ENVIRONMENTAL SCIENCES (CAES)
AGR Bachelor of Science in Agriculture
FST Bachelor of Science in Food Science and Technology
AGE Bachelor of Science in Agricultural Engineering
AGM Bachelor of Agribusiness Management
BAM Bachelor of Science in Land Use and Management
HOT Bachelor of Science in Horticulture
BVS Bachelor of Environmental Science
BAR Bachelor of Agricultural and Rural Innovation ,
BMT Bachelor of Science in Meteorology
HUN Bachelor of Science in Human Nutrition
BOF Bachelor of Science in Forestry
BTH Bachelor of Science in Tourism and Hospitality Management
COLLEGE OF ENGINEERING, DESIGN, ART AND TECHNOLOGY (CEDAT)
ARC Bachelor of Architecture
LSG Bachelor of Science in Land Surveying and Geomatics
ELE Bachelor of Science in Electrical Engineering
CIV Bachelor of Science in Civil Engineering
MEC Bachelor of Science Mechanical Engineering
STE Bachelor of Science in Telecommunications Engineering
SQS Bachelor of Science in Quantity Surveying
SLE Bachelor of Science in Land Economics
SCM Bachelor of Science in Construction Management
CMP Bachelor of Science in Computer Engineering
FIN Bachelor of Industrial and Fine Arts
COLLEGE OF BUSINESS AND MANAGEMENT SCIENCES (COBAMS)
STA Bachelor of Statistics
BQE Bachelor of Science in Quantitative Economics
BPS Bachelor of Science in Population Studies
BBS Bachelor of Science in Business Statistics
ECO Bachelor of Arts in Economics
DEC Bachelor of Arts in Development Economics
COE Bachelor of Commerce
ADM Bachelor of Business Administration
COLLEGE OF HUMANITIES AND SOCIAL SCIENCES (CHUSS)
MUS Bachelor of Arts in Music
BDF Bachelor of Arts in Drama and Film
BCO Bachelor of Community Psychology
BIP Bachelor of Industrial and Organisational Psychology
SOC Bachelor of Social Work and Social Administration
COLLEGE OF NATURAL SCIENCES (CONAS)
SCP Bachelor of Science (Physical)
SCB Bachelor of Science (Biological)
SEC Bachelor of Science (Economics)
BIC Bachelor of Science in Industrial Chemistry
BFS Bachelor of Science in Fisheries and Aquaculture
BSP Bachelor of Sports Science
BCB Bachelor of Science in Conservation Biology
BPG Bachelor of Science in Petroleum Geo-science and Production
BBT Bachelor of Science in Biotechnology
COLLEGE OF COMPUTING AND INFORMATION SCIENCES (COCIS)
CSC Bachelor of Science in Computer Science
BSW Bachelor of Science in Software Engineering
1ST Bachelor of Information Systems and Technology
LIS Bachelor of Library and Information Science
BRA Bachelor of Records and Archives Management
COLLEGE OF VETERINARY MEDICINE, ANIMAL RESOURCES &. BIOSECURITY (COVAB)
VET Bachelor of Veterinary Medicine
WHM Bachelor of Science in Wildlife Health and Management
MLT Bachelor of Biomedical Laboratory Technology
BAP Bachelor of Animal Production Technology and Management
SCHOOL OF LAW (SOL)
LAW Bachelor of Laws
NB: All applicants for Bachelor of Laws will be required to sit and pass the Pre-entry examinations set by Makerere University. The advert for PreEntry exams will come out in March, 2019.
MAKERERE UNIVERSITY BUSINESS SCHOOL (MUBS)
COM Bachelor of Commerce
BBD Bachelor of Business Administration
BIB Bachelor of International Business
BLH Bachelor of Leisure and Hospitality Management
BES Bachelor of Entrepreneurship & Small Business Management
BBC Bachelor of Business Computing
BIM Bachelor of Office and Information Management
PSM Bachelor of Procurement and Supply Chain Management
1. HOW TO APPLY
Application will be online using the new AIMS System after getting a pay reference number using the new AIMS System Number but applicants will have to submit certified copies of their Diploma transcripts and certificates and a passport size photograph to Office 315 and 316, Level 3 Senate Building after payment of application fees.
2. MAKERERE UNIVERSITY ONLINE APPLICATION PORTAL USER GUIDE
1. Applicants should access the Institution's Admissions URL https://admissions.mak.ac.ug
2. Signup using full name, e-mail and Mobile No. Please note that your name must be similar to the one on your supporting academic documents for your application to be considered valid. If you changed your names please go to Senate Building Office 301 with an affidavit supporting the name change.
3. A password will be sent to both your e-mail and mobile number.
4. The system will prompt you to change the password to the one you can easily remember.
5. To fill a form the applicant clicks on the APPLY NOW button displayed on the running scheme.
6. Obtain a payment advice slip by clicking on "Pay for Form" button
7. Make a payment at any of the following Banks:
(a) Stanbic
(b) Post Bank
(c) Centenary Bank
(d) DFCU Bank
(e) UBA Bank
WARNING
(i) Applicants are strongly warned against presenting forged or other people's academic documents to support their applications for admission. The consequences, if discovered, are very grave indeed.
(ii) Do not buy any other documents not originating from the Academic Registrar's Office. Those who buy them do so at their own risk.
(iii) The Academic Registrar has not appointed any agents to act on his behalf to solicit for additional funds other than the application fee stated above.
Alfred Masikye Namoah
ACADEMIC REGISTRAR
DATE: 17th December, 2018
A Successful Ph.D. Defense by Vianney Andrew Yiga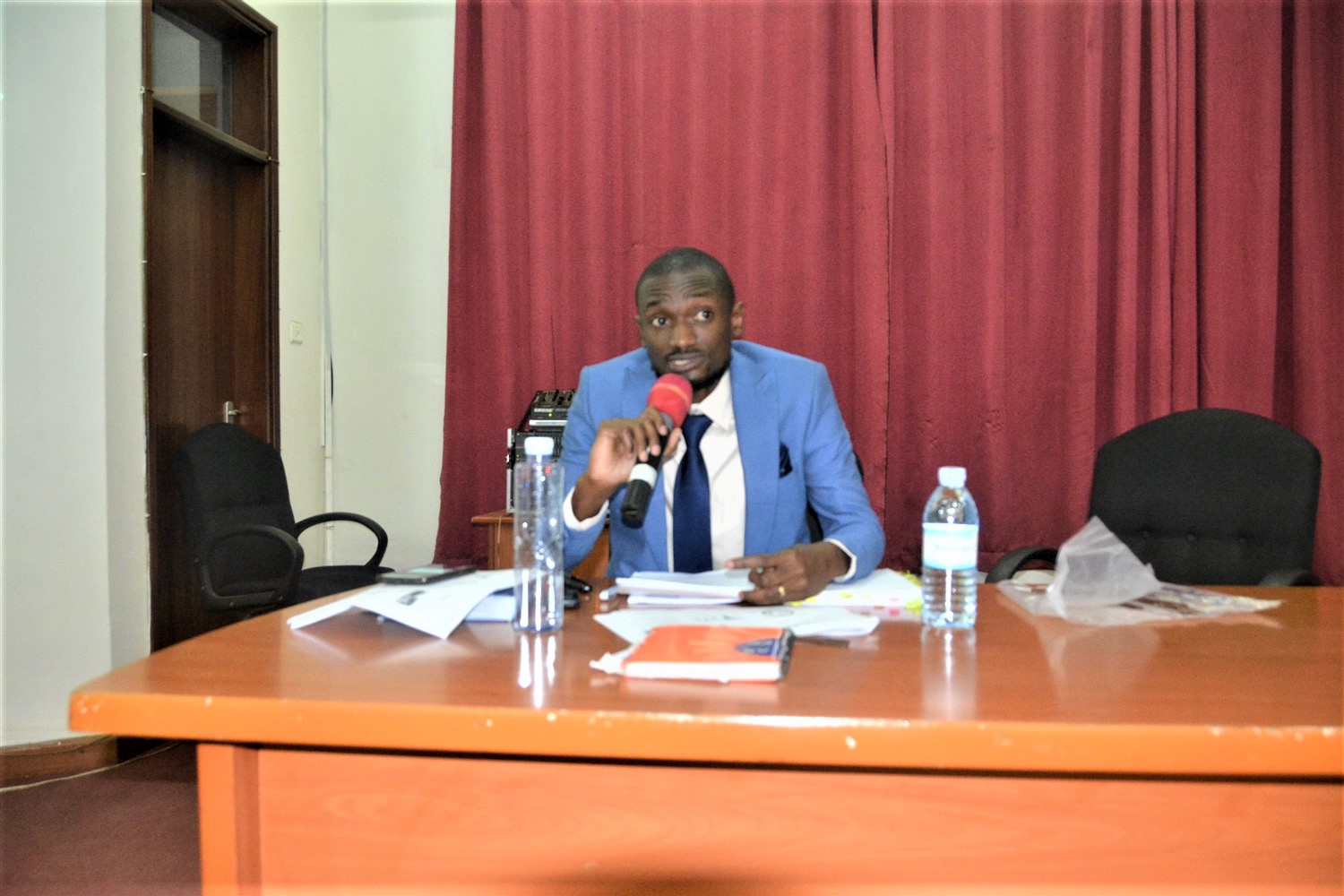 The CEDAT community is proud to share our congratulations to Vianney Andrew Yiga following his successful Ph.D. defense that happened yesterday Monday 3rd October 2022 at the College of Engineering, Design, Art, and Technology (CEDAT).
His Thesis was titled; Thermal Stability of Fiber- Reinforced Polylactic Acid Composites for Flameretarded Applications.
The candidate was supervised by Eng. Dr. Michael Lubwama and Eng. Dr. Peter W. Olupot both from the Department of Mechanical Engineering, at CEDAT.
Dr. John Wasswa, Department of Chemistry, College of Natural Sciences (CONAS), Makerere University was the opponent that interrogated the candidate to enable a clear understanding of the study.
Makerere University Launches National Parenting Draft Manual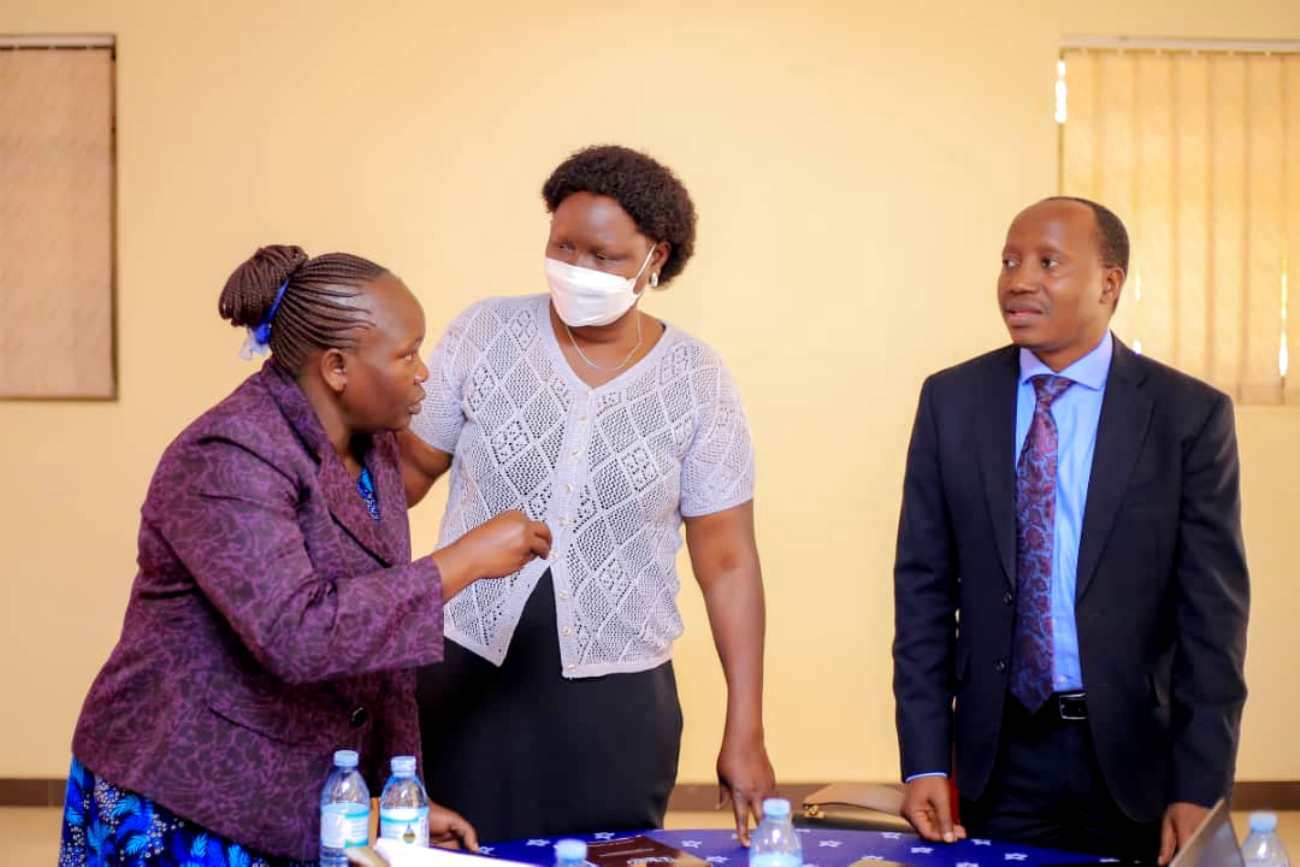 By Agnes Namaganda
On July 22nd 2022, Makerere University–Child Health and Development Centre (Mak–CHDC) launched a draft manual for the National Parenting Standards. The Centre has been working together with the Ministry of Gender, Labour and Social Development (MGLSD) with funding from UNICEF (United Nations Children's Emergency Fund), to develop standards that are agreeable to all organisations in the country that are involved in parenting work. The draft manual was being presented to members of a consortium that brings together all these organisations together, called the Parenting Agenda Consortium.
"We produce many documents and they are shelved," Irene Ayot Chono, who was speaking on behalf of UNICEF said. "We hope that this document will not be one of them," she emphasized.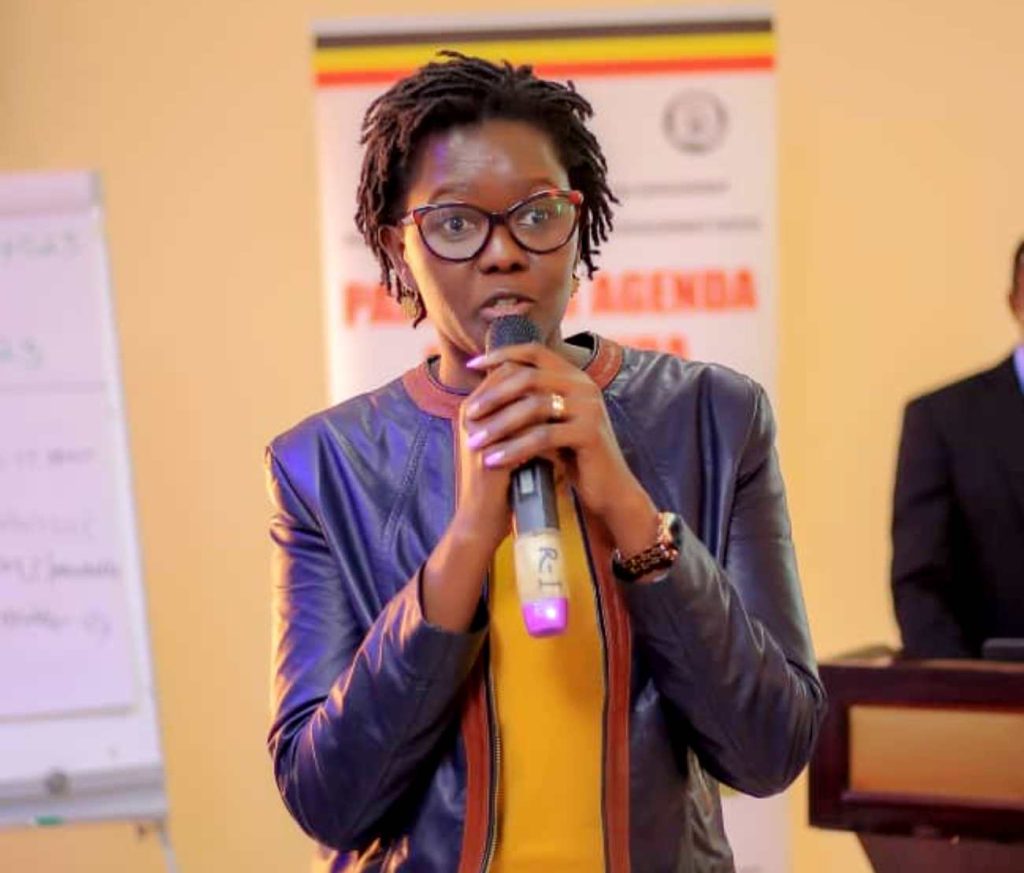 Dr. Godfrey Siu, the Principal Investigator from Mak-CHDC who presented the draft manual to participants, emphasized that if any organization is doing parenting work, there should be a minimum package that they should offer.
Draft Manual Content
The manual which will have several modules. These modules will be delivered face-to-face in 1.5 hour sessions. Some of these include; Module 6 which will focus on "understanding responsible masculinity and fatherhood" and on "understanding the concept of head of family."The draft manual also proposed that Module 11 focuses on Parenting in the 21st Century. Some of the sessions in this module will include Children and Technology, Contemporary Influence on Children and Modernity, Culture and Morality.Module 9 will focus on Parenting for Adolescents and some of the suggested sessions within this module are Needs for Adolescents and The Art of Communicating with Adolescents. Module 5 will focus on Preventing Violent Parenting and Promoting Alternative Discipline Strategies while Module 10 will be about Parenting to Address the Mental Health for Children and Adults.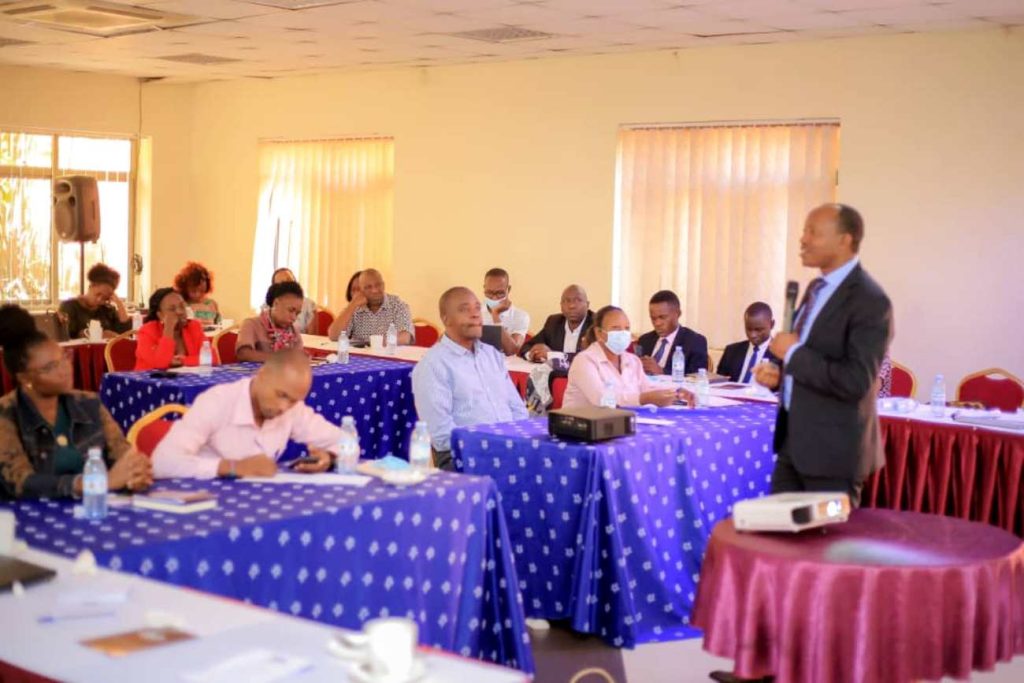 Participants' suggestions
After the presentation, participants raised several suggestions for discussion and consideration. These included whether there should be a module on spirituality since Uganda is a strongly religious nation. There was also the concern of how children in remand homes should be parented. Another concern raised by a participant was as to whether teachers who make an undeniable contribution to parenting, should be taken through the parenting manual.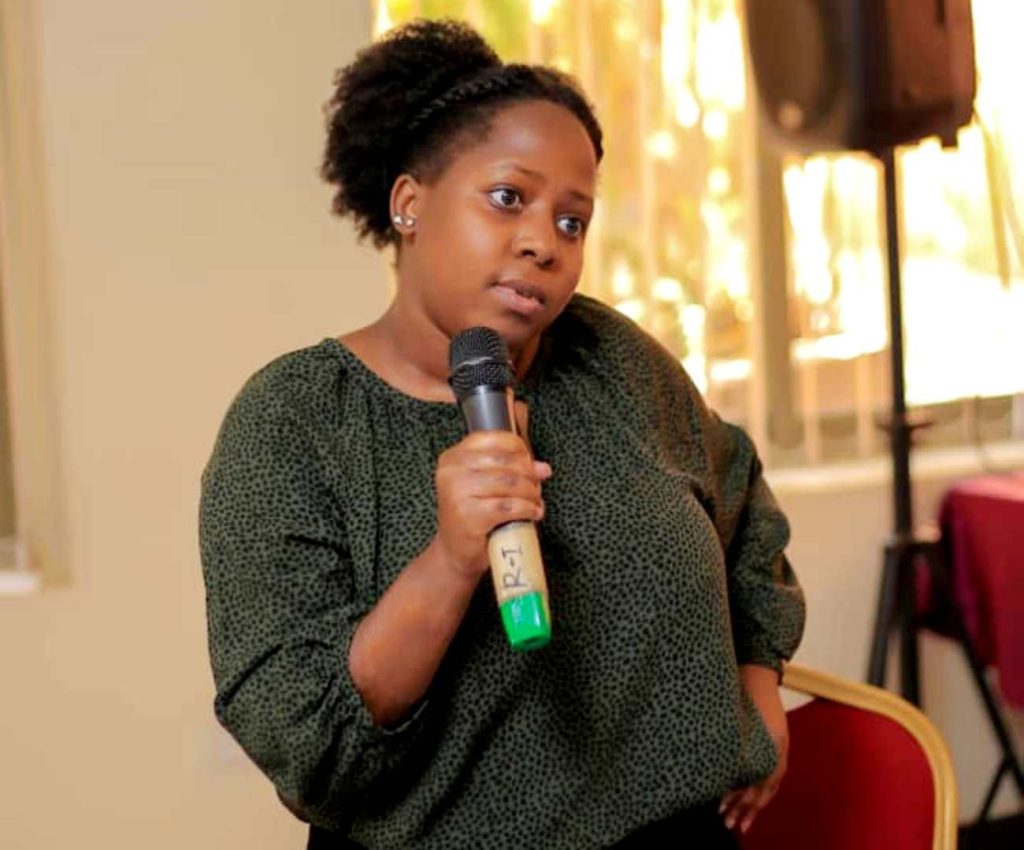 In her closing remarks, Ms. Juliana Naumo Akoryo, the Director of Cultural Affairs at the Ministry of Gender, Labour and Social Development (MGLSD) said that the manual is for the parenting organisations to utilize and not for MGLSD.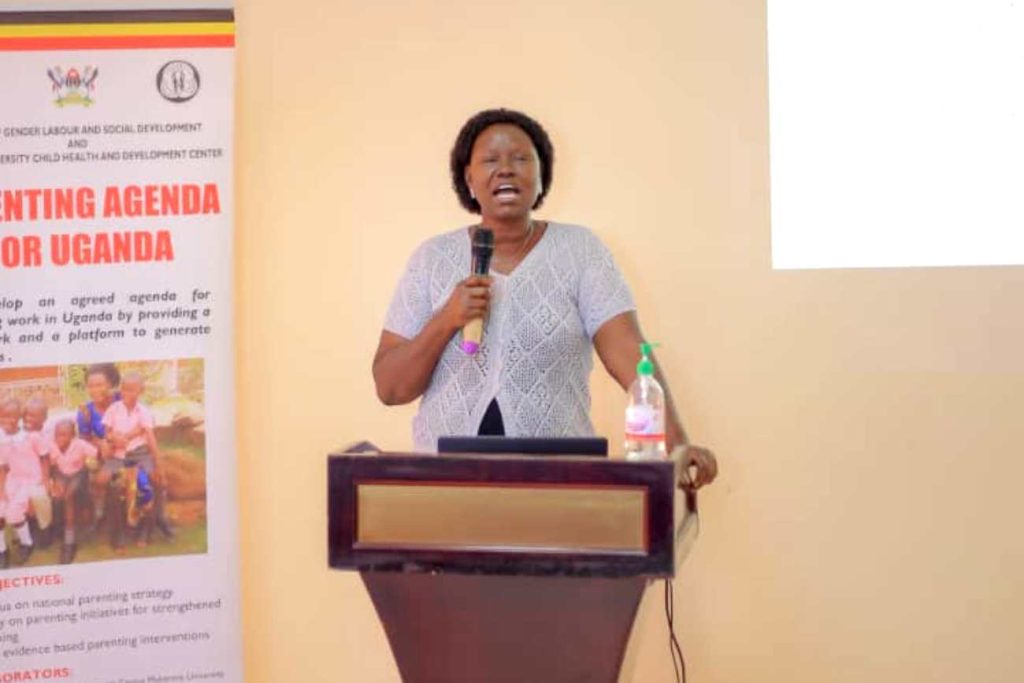 Ms. Chono also adjured the team behind the manual to use picture illustrations in the manual that can be relatable by the Ugandan parents.
Contact: Agnes Namaganda – agnesvioletnamaganda@gmail.com
Launch of Mak-RIF Round 4 Awards & PhD Call for Proposals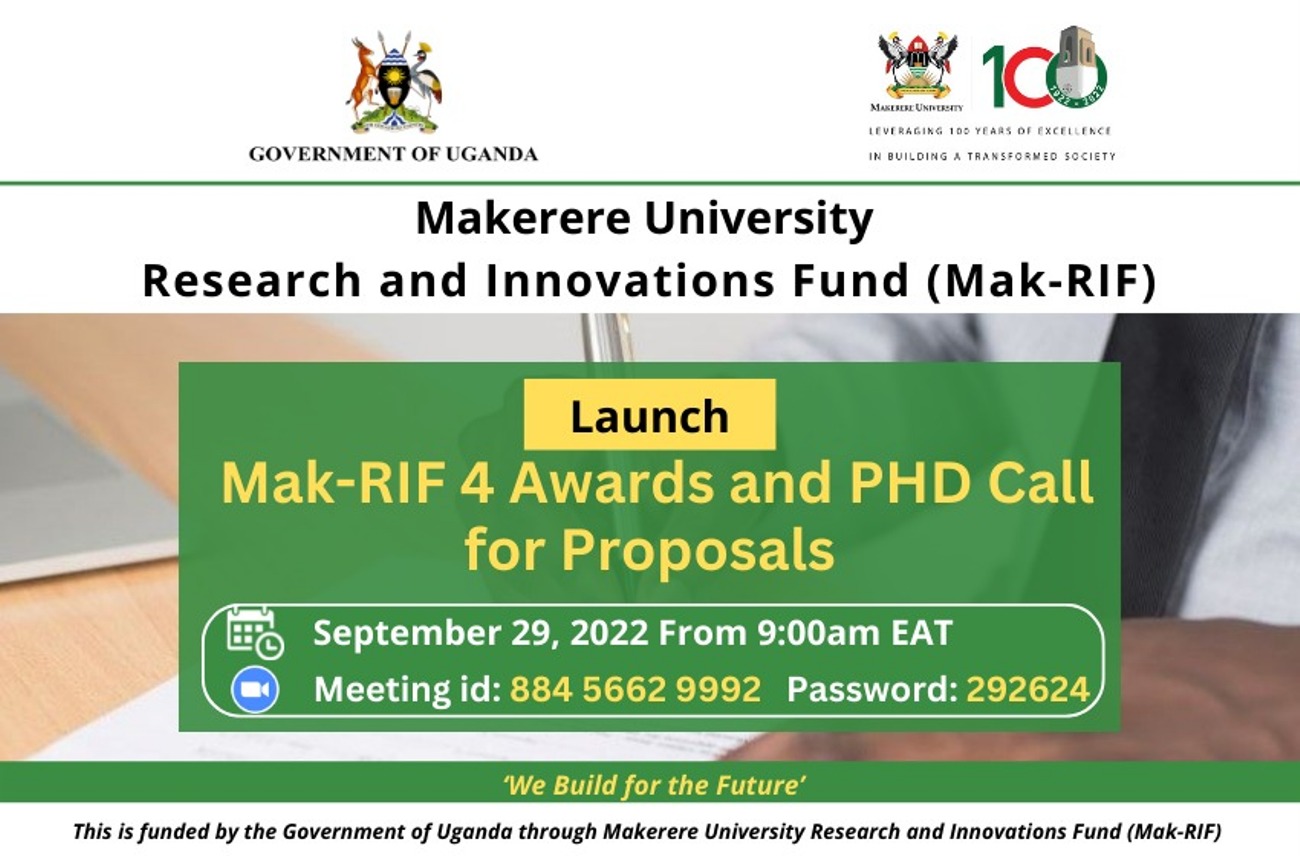 Makerere University received funding from the Government of the Republic of Uganda, earmarked to support high impact Research and Innovations. This unique initiative arose after engagements between the top University Management and the Government of Uganda. This fund illustrates the increasing importance that the Government attaches to Research and Innovation as a driver of development and transformation. The objective of the fund is to increase the local generation of translatable research and scalable innovations that address key gaps required to drive Uganda's development agenda. 
In the Financial years 2019/2020, 2020/2021 and 2021/2022 the Government of the Republic of Uganda through Mak-RIF has funded implementation of over 750 multidisciplinary research and innovations within the various Colleges, while engaging multiple stakeholders within and outside Makerere University. The Grants Management Committee (GMC) has finalized the award process for the Mak-RIF round 4 call for funding for this Financial Year 2022/2023.
The Grants Management Committee (GMC) hereby invites you to the Launch of the Mak-RIF Round 4 awards and PhD Call for Proposals scheduled to take place tomorrow Thursday 29th September 2022 from 9:00 to 10:00 a.m. EAT. 
Please use the following details to join the launch.
Register in advance for this meeting:
https://us06web.zoom.us/meeting/register/tZwpcu-urDIjE9ZgxdsbEmA2IkNMMiJVECt_ 
Meeting ID: 884 5662 9992
Password: 292624