Mak's Prof Banadda Becomes First African to Scoop Distinguished Pius XI Gold Medal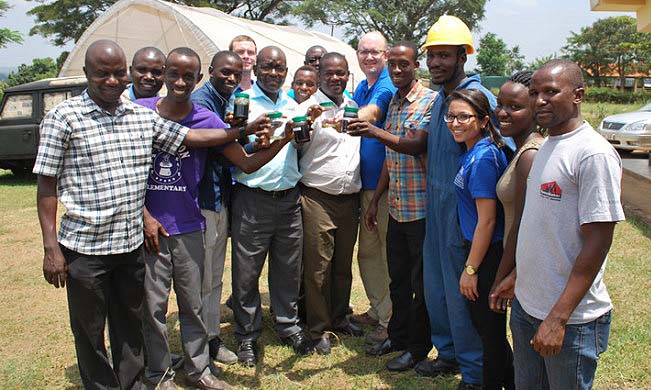 Makerere University Don Prof. Noble Banadda has been awarded the Pius XI Gold Medal for the year 2018. The award, given by the Pontifical Academy of Sciences based at the Vatican, is in recognition of his outstanding scientific research.
Twenty-eight winners have been awarded the Pius XI Gold Medal since its launch in 1961, but Prof. Banadda will be the first African to receive it. Prof. Banadda is currently the Chair, Department of Agricultural and Biosystems Engineering, College of Agricultural and Environmental Sciences (CAES).
Prof. Banadda will make a presentation on his most important scientific research and most honorably receive the Golden medal from the Pope. The Council of the Pontifical Academy of Sciences is set to present him the Pius XI Gold Medal 2018 during the next Plenary Session to be held in the Vatican from 12th to 14th November 2018. He was selected by unanimous decision of the Academy Council from among many candidates proposed.
A letter addressed to Prof. Banadda dated 26th July, 2018, indicated that the actual award will take place during the Solemn Audience which the Holy Father Pope Francis will grant the participants of the plenary Session.
"I am very happy to inform you that the Council of the Pontifical Academy of Sciences has unanimously decided to award you the Pius XI Medal for the year 2018, in recognition of your outstanding scientific research. On behalf of all our Academicians and the Chancellery I wish to extend to you our warmest congratulations on being chosen from among the candidates proposed.
The medal will be presented to you personally during our next Plenary Session, which this year is addressed to transformative Roles of Science in Society: From Emerging Basic Science Toward Solutions for people's wellbeing and will be held in the Vatican from 12 to 14 November 2018," read part of the letter to Prof. Banadda.
The Pius XI Gold Medal is awarded every two years. In his previous address to the Pontifical Academy of Sciences on 28th November 2016, Pope Francis underscored the role and position of scientists in society.
"Very briefly, I would say that it falls to scientists, who work free of political, economic or ideological interests, to develop a cultural model which can face the crisis of climatic change and its social consequences, so that the vast potential of productivity will not be reserved only for the few.
Just as the scientific community, through interdisciplinary dialogue, has been able to research and demonstrate our planet's crisis, so today that same community is called to offer a leadership that provides general and specific solutions for issues which your plenary meeting will confront: water, renewable forms of energy and food security.
It has now become essential to create, with your cooperation, a normative system that includes inviolable limits and ensures the protection of ecosystems, before the new forms of power deriving from the techno-economic model causes irreversible harm not only to the environment, but also to our societies, to democracy, to justice and freedom," Pope Francis, Address to the Pontifical Academy of Sciences, 28 November 2016.
Banadda in his response was grateful to God and whoever prayed for him to rise to that level
"Frankly, when I look at the list of previous winners, I am speechless because Hawkings was a global icon in Physics until his death recently. I didn't apply for it. I am yet to come to terms to this fact that Pope Francis will give me that award on November 14 in a 75 seater room in the Vatican.
They have already sent me the details of everything including the room where I shall meet the Pope! It's a great honor to me, Makerere University and Uganda, "he said.
Banadda however did not comment on how he will be addressed after the award and also does not know what will come with it.
"The Pontifical Academy makes it own search and recommends someone it suits. I therefore have no clue on how they searched and landed on my name.
The reason in the award letter is Scientific Excellence and I will automatically be admitted to the Pontifical Academy after this award, Prof. Banadda said.
The Pontifical Academy of Sciences & The Pius XI Gold Medal
The Pontifical Academy of Sciences was founded on 28th October 1936 by the Holy Father Pius XI, to honor pure science, wherever this may be found, to ensure its freedom, and to support the research essential for the progress of applied science.
The Pius XI Gold Medal was established on 28th October 1961 by His Holiness pope John XXIII to acknowledge outstanding scientific merit in the field of the natural sciences achieved by a young scientist under the age of 45. It was named after Pius XI who, in 1936, restored the Academy that had originally been founded by Federico Cesi in 1603, and gave it its international and global character.
Past recipients include: R.B. Woodward (1961), B.E. Anderson (1962), A. Bohr (1963), F. Gros (1964), A.R. Sandage (1966), H. Kanatani (1970), G. Nemethy (1972), S.W. Hawking (1975), L. Luzzatto (1976), A. Paes de Carvalho (1979), J.M. Lehn (1981), G. 't Hooft (1983), E.A. Benays (1986), L.A. Caffarelli Dehaene (2000), J.M. Maldacena (2002), L. Saint-Raymind (2004), A. Sen (2006), P. Mehlen (2010), T. –J. Chuang and U. Poschl (2012), C. Villani (2014), M. Sigman (2016).
About Prof. Noble Banadda
Prof. Banadda grew up in Kabale, South-Western, Uganda. He went to Kigezi Primary School Kabale then moved to Bugema Adventist College for lower secondary school and Kyambogo College School for Higher school.
He was the first black African to get a PhD in chemical engineering after 600 years of existence of the Katholieke Universiteit Leuven (Belgium); one of the oldest universities in the world established in 1425 – a no mean achievement that opened doors and acceptance to blacks to do a doctorate in Chemical engineering.
He holds an MSc in Processing Engineering from the Katholieke Universiteit Leuven (Belgium) and a BSc Food Science and Technology from Sokoine University of Agriculture (Tanzania).
In 2007, he won the Cochran Fellowship to undertake postdoctoral studies in the Department of Chemical Engineering at Massachusetts Institute of Technology (USA).
In August 2012 he was appointed a full professor at the age of 37 years. This was the first ever in the Department of Agricultural and Bio Systems Engineering at Makerere University and the only one to-date.
He was the youngest fellow to join the Uganda National Academy of Sciences in 2013 and the only person to qualify to be in both the young and senior academy in Uganda.
In 2015, he was among the only seven Africans that qualified as fellows of the prestigious Next Einstein Fellowship.
Prof. Banadda's research interests are broadly in mathematical modeling, biological systems and renewable energy. In academia, he has served as a visiting professor in universities in Africa, Europe and USA and supervised several Master's and PhD theses.
He has authored over 80 peer reviewed scientific papers in international journals and with 1,395 citations on Google Scholar, he is ranked 64th globally and 5th in Africa in waste management research.
Groundbreaking research, technologies and innovations
Prof. Banadda first won a research grant from the Regional Universities Forum for Capacity Building in Agriculture (RUFORUM) in 2011 through it Competitive Graduate Research Scheme. His research was on, "Investigating contamination risks associated with wrapping indigenous foods in plastic bags during thermal processing." The study that sought to address public health concerns found that both black and green polyethylene bags, commonly used to wrap food in Uganda, contained heavy metals in varying concentrations which migrated into food during cooking at different temperatures and their migration increased with increase in temperature and holding time. This therefore exposes people to ingesting heavy metals, though in small quantities, but which may accumulate over a long period of time and cause health problems.
In 2015, he won a second grant to carry out research on "Pyrolysis of agricultural waste for bioethanol production". The purpose of this research was to produce ethanol from low cost agricultural biomass such as banana peels, straws, plant stalks, stovers and molasses in order to make it competitive as a direct fuel or blended into petrol as an additive. Success of this project will, among other benefits, enhance incomes, moderate fuel prices, attract youth into agriculture, and create jobs.
In March 2016, Prof. Banadda hit media headlines for coming up with a new technology of making diesel from heavy plastics. The demonstration was carried out at the engineering workshop at the university farm at Kabanyolo. The innovation was the first of its kind in the country and a step towards utilizing waste polythene bags/ plastics and addressing the problem of the hazards caused by poor disposal of polythene bags in the country. The diesel can be used in motor vehicle engines, generators, lighting in the house and lighting charcoal stoves among others. What remains after the chemical extraction of diesel can also be used as manure in gardens to enhance soil fertility.
In July 2016, Banadda unveiled an organic pesticide (Vinegar) from agricultural waste mainly from eucalyptus saw dust that has no human health and environmental effect. This organic pesticide can be easily used by farmers to control pests like the red ants which are a common menace to Ugandan farmers. The organic pesticide was tested and sprayed on various insects and red ants at the Makerere University Agricultural Research Institute Kabanyolo, where results were impressive. The research breakthrough presents business opportunities for organic farming and export.
Another jubilant moment was when Prof. Banadda crowned the year 2015 by launching the first ever Makerere University MV Mulimi – a multipurpose cost-effective farmer's tractor. The innovation was launched on 31st December, 2015 at Makerere University Agricultural Research Institute Kabanyolo (MUARIK) with the aim of providing practical solutions to basic farm problems faced by small scale farmers in Uganda. The Multipurpose tractor has been tested for and capable of performing five (5) tasks, namely; threshing maize to reduce postharvest losses; pumping water for irrigation; charging phones to keep farmers informed of Agricultural produce markets; hauling agricultural produce up to 1 ton and ploughing fields. The university can now fabricate this tractor at a cost of only 25 million shillings.
In March 2017, Prof. Banadda led a research team and developed a solar-powered Irrigation pump as a cheap and reliable solution for small scale farmers. This was launched by the Prime Minister Dr. Ruhakana Rugunda at his office on Parliamentary Avenue. The entire system can be assembled at a cost of UGX6.5million. The system is composed of the solar panel (100watts), a battery, a pump and tubes and can efficiently work on surface water although adjustment can be made on the size of the solar panel and water pump to utilize underground water.
Report compiled by;
Jane Anyango,
Principal Communication Officer, CAES
Call For Nominations for the Position of Chancellor Makerere University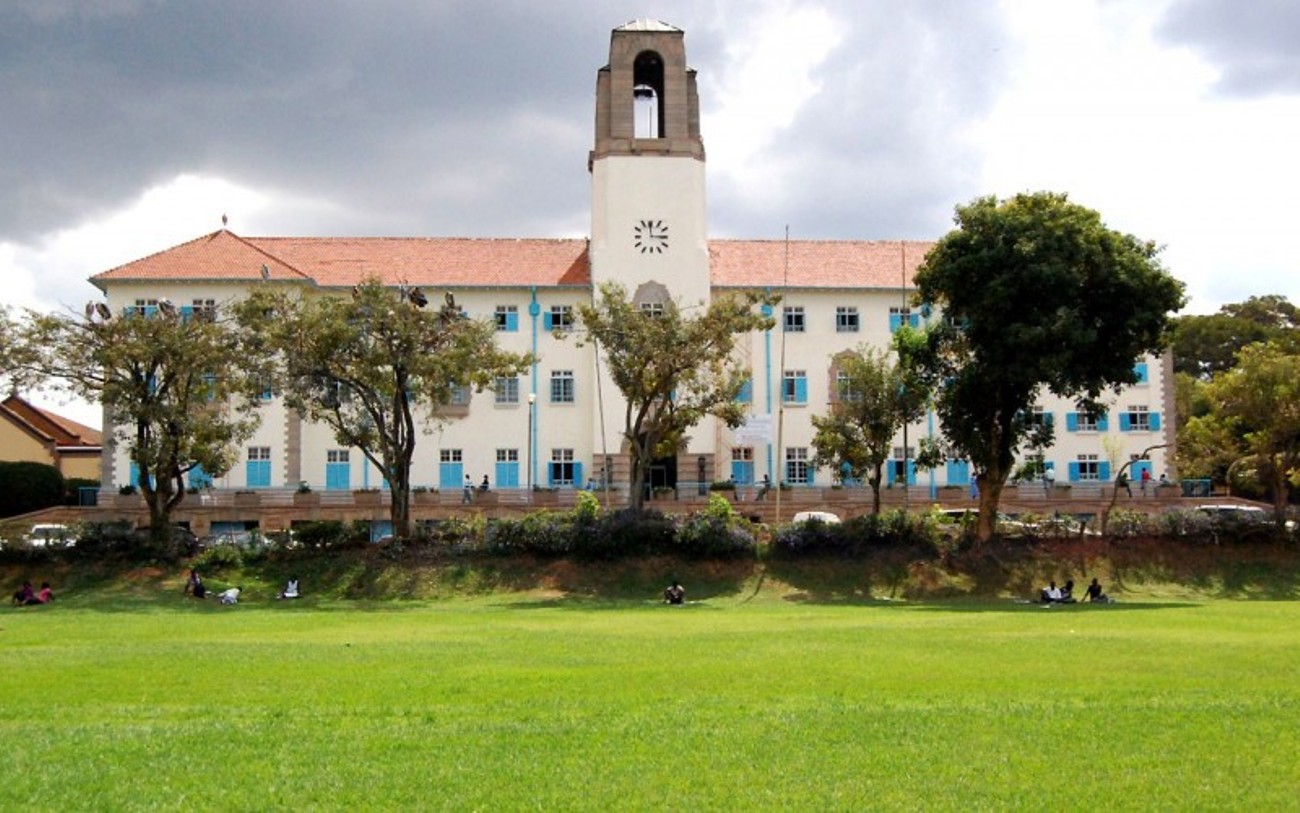 Makerere University invites nominations for the position of Chancellor of the University.
Purpose of the position
The Chancellor is the titular head of the University, presides over all ceremonial assemblies of the University and confers degrees and other academic titles and distinctions of the University.
Please see Download below for details.
The deadline for submission of nominations is 11th January 2024 at 5:00 p.m. East African Time.
Ambassador of Sweden to Uganda calls for full involvement of men and boys in achieving Gender Equality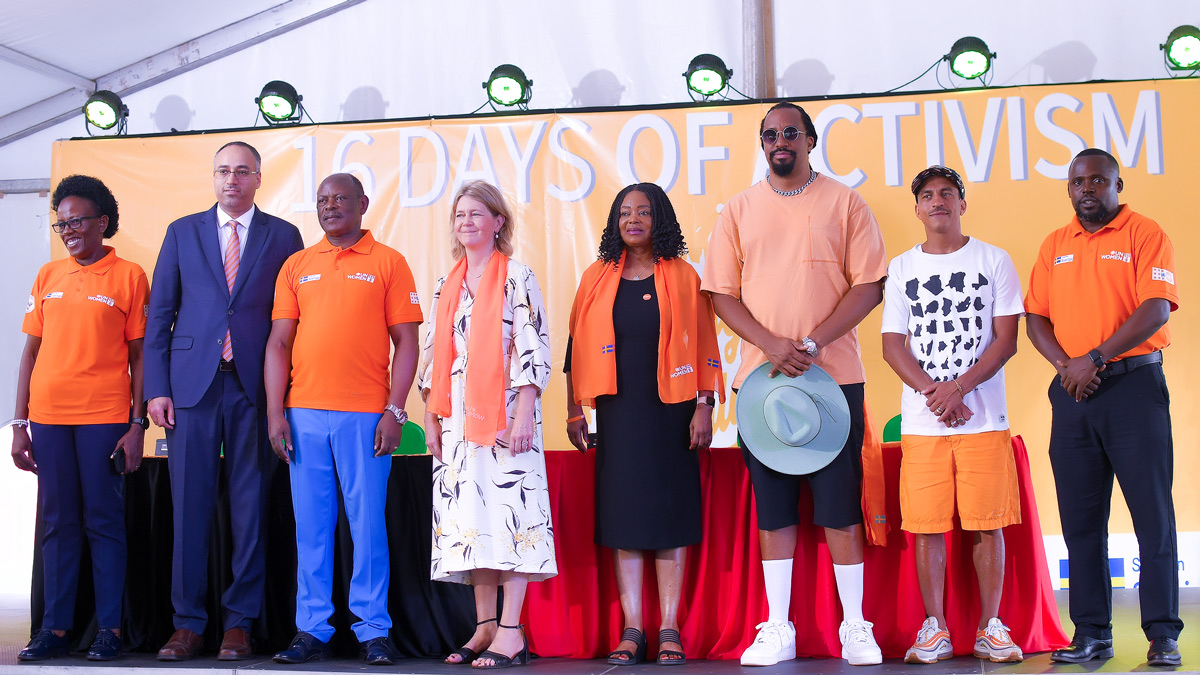 The Ambassador of Sweden to Uganda Her Excellence Maria Håkansson has emphasized the need to fully engage men and boys in all the initiatives geared towards achieving Gender Equality in Uganda and other parts of the world. She said this on 28th November 2023 at a press conference organized by the Embassy of Sweden in close collaboration with Makerere University Gender Mainstreaming Directorate, UN Women and United Nations Population Fund (UNFPA) to unveil the National Orange Pledge campaign and officially launch the 16 Days of Activism against Gender-Based Violence.
The press conference was headlined by a Ugandan rapper and record producer Daniel Lubwama Kigozi, popularly known by his stage name Navio and his fellow from Sweden Jason Michael Bosak Diakité popularly known as Timbuktu. Over 200 students both male and female from Makerere University and other institutions of higher learning attended the press conference at Makerere University Rugby Grounds.
According to Her Excellence Maria Håkansson, Gender Equality cannot be achieved without involving men and boys to take their responsibilities and be the drivers of change. "For real change to happen, we need to change attitudes and norms that might cause Gender Based Violence, one of the social ills in Uganda and an extreme of gender inequality that occurs at all levels of society," she said.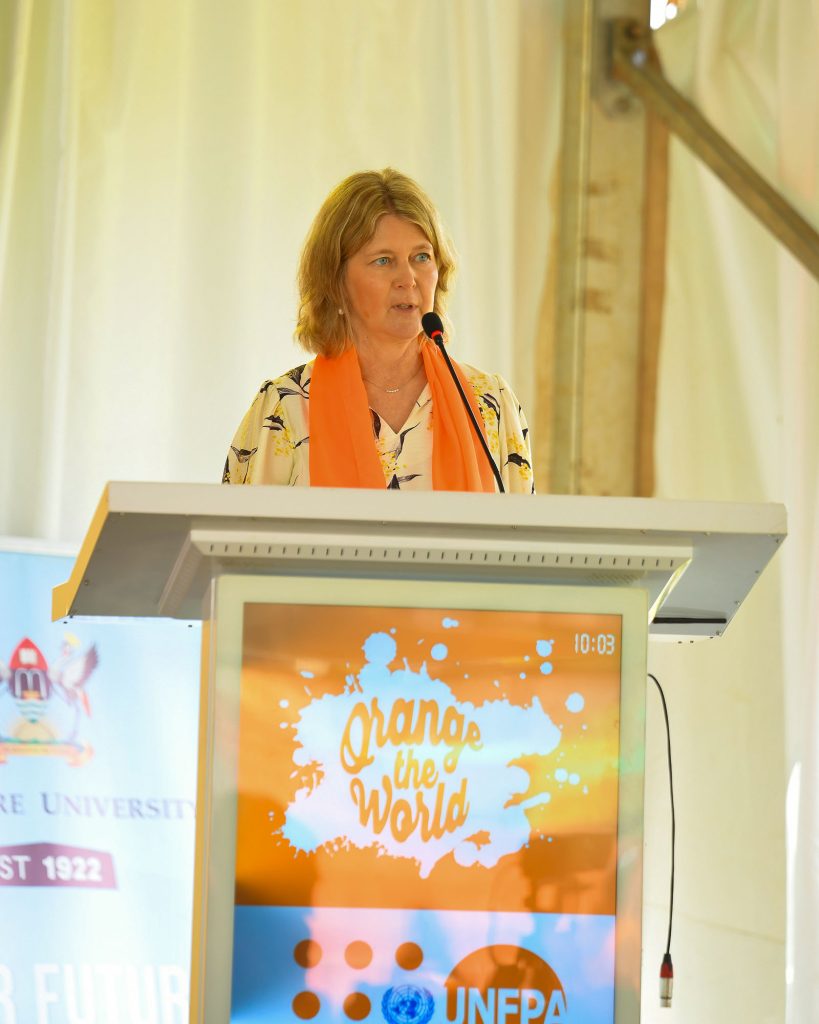 Referring to the national survey conducted in 2020, the Ambassador was concerned about the escalating burden of gender based violence in Uganda when she said, "the Survey highlighted that 95% of women and girls experience physical or sexual violence since the age of 15."
She therefore emphasized the Global 16 Days of Activism as key international movement to increase awareness and advocate for an end to Gender Based Violence. The Ambassador also mentioned that preventing and responding to Gender Based Violence is a cornerstone for Sweden's commitment to promote democracy, human rights and gender equality and this is done as an investment in a society that upholds the principles of equality, dignity and justice.
She acknowledged the full participation of university students in all campaigns and activities geared towards achieving gender equality as well as ending Gender Based Violence when she said, "You are the leaders of tomorrow and you have an opportunity to build a future where everyone can thrive. So please use today to take an active stand against Gender Based Violence."
Every year Uganda joins the rest of the world to enhance the global campaigns on 16 Days of Activism against Gender-Based Violence and also add a voice to the call for an end to violence against women and girls.   These campaigns run from 25th November (the International Day for the Elimination of Violence against Women) until 10th December of the Human Rights Day.
The United Nations Secretary-General's UNiTE by 2030 initiative calls for global action to increase awareness, galvanize advocacy efforts and share knowledge and innovations to help end all types of violence against women and girls.  This year 2023, the UNiTE campaign theme is; Invest to Prevent Violence against Women & Girls.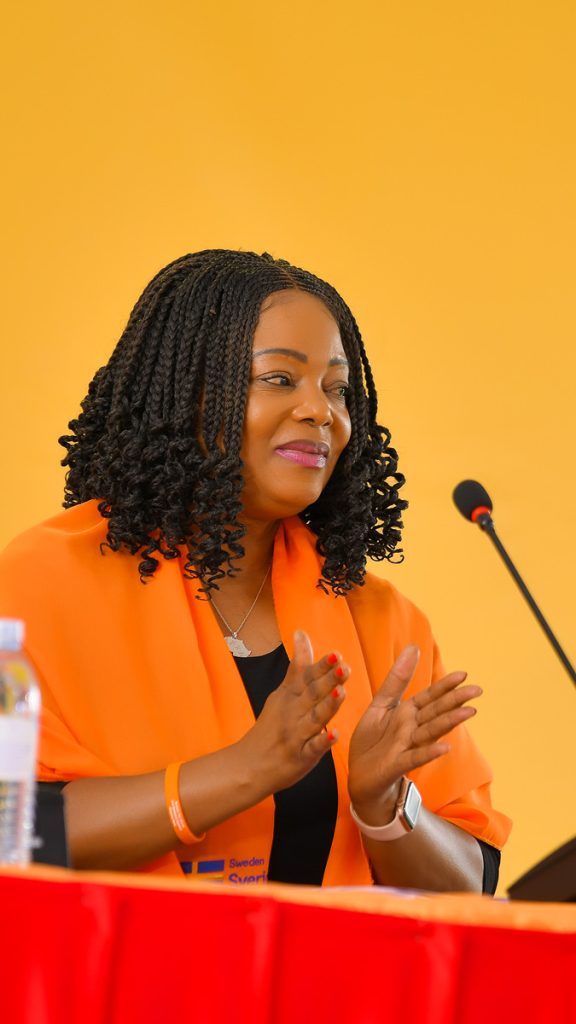 Over the years, Makerere University through its Gender Mainstreaming Directorate and School of Women and Gender in partnership with UN Women and many other partners have been at the fore front to support the campaign on 16 Days of Activism against Gender Based Violence in Uganda. This has been done through debates, theatre forums, student dialogues, thematic artistic presentations, media exposures, drama and music skits presentation, and student peer led discussions and quarterly competitions.
This year 2023, the University in partnership with the Embassy of Sweden, UN Women and United Nations Population Fund (UNFPA) unveiled the Orange Pledge. According to Eric Tumwesigye the Senior Gender Specialist at Makerere University Gender Mainstreaming Directorate, this campaign calls upon government, policymakers, activists, civil societies, academicians, students and all members of community from all parts of the country to make their heartfelt pledges towards ending Gender Based Violence in Uganda and the rest of the world.
The UN Women Country Representative Paulina Chiwangu recognized the investment Makerere University, the Embassy of Sweden and UNFPA have made to end violence against women and girls. "Thanks to our collective efforts, the silence that used to shroud violence against women has now been broken" said.
In the same spirit, she acknowledged the progress Makerere University has made in establishing and implementation of the University's Policy and Regulations against Sexual Harassment to protect students and staff from potential abuses of power and conflict of interest. She also applauded the increased support and training for students and the strengthened mechanisms for investigations that allow students and staff to anonymously report sexual misconduct.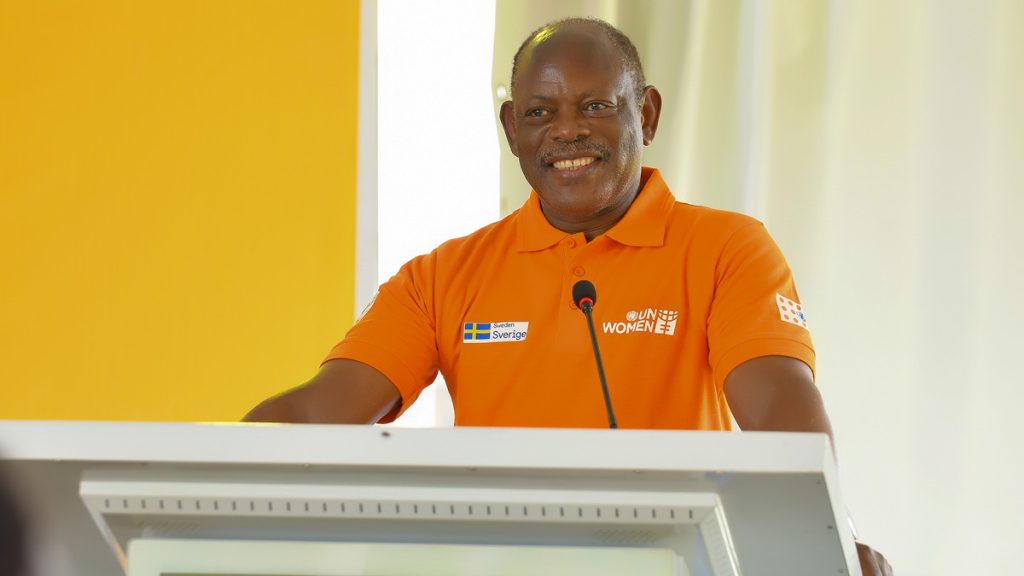 "We are however, aware that despite this, sexual harassment is still happening in the university and that not many students report to the authorities when they experience it. It is therefore, our humble appeal to the university leadership to continue monitoring the implementation of the Policy and Regulations Against Sexual Harassment, take all allegations of sexual harassment and violence seriously, ensure that all personnel have information on available support services and take action to ensure that perpetrators are held accountable."
Reaffirming the University's position in fighting GBV and particularly sexual harassment, the Vice Chancellor of Makerere University Prof. Barnabas Nawangwe was highlighted the various measures Makerere University has put in place to prevent and respond to Gender Based Violence. To him, the Policy and Regulations against Sexual Harassment; the appointment and capacity building for the Vice Chancellor's Roster of 100 eminent people from the various colleges and administrative units; recruitment and training of the Gender Mainstreaming Programme Student Peer Trainers and setting up Sexual Harassment Investigation Committees are bigger milestones to celebrate.
He appreciated the move by the Gender Mainstreaming Directorate and all the partners to embrace entertainment and artistry as a critical advocacy and awareness tool to reach several communities especially the youth.
"We firmly believe in the transformative power of music and the arts in promoting social change. Music and art does serve as a powerful medium to advocate for the world free from violence especially violence against women," said to Mr. Dainel Alemu, the UNFPA Deputy Country Representative.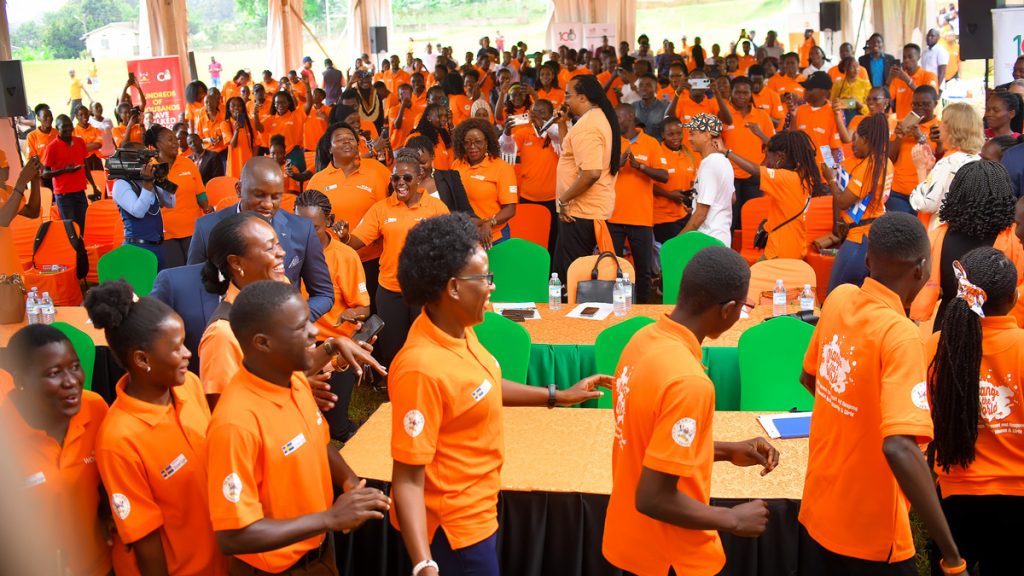 "It is heartening to see artists like Navio taking a stand and using their influence to challenge harmful norms. As we revel in the beats and melodies, let us not forget he underlying message that everyone , regardless of gender, has a role to play in fostering a world where everyone is free from shackles of gender based violence," he added.
Speaking at the Press Conference at Makerere University Rugby Grounds, Navio said that for the 20 years he has been an activist of Gender Based Violence, he has faced the reality of many young girls and women in Uganda being victims of sex and physical abuse. He therefore sent a huge condemnation to men especially artists that who are perpetrators of Gender Based Violence and called for serious government action and clear policies and laws against such injustices.
Navio applauded the women and men who have stood tall over the years to fight against Gender Based Violence in Uganda when he said, " As we launch the 16 days activism in Uganda and through these pledges we are making, let us be accountable for our actions. For long in our cultures, men have considered force and violence as power and protection. They have been tough to their children hence instilling fear to the extent that the children cannot freely interact with them on serious matters such as abuse and torture."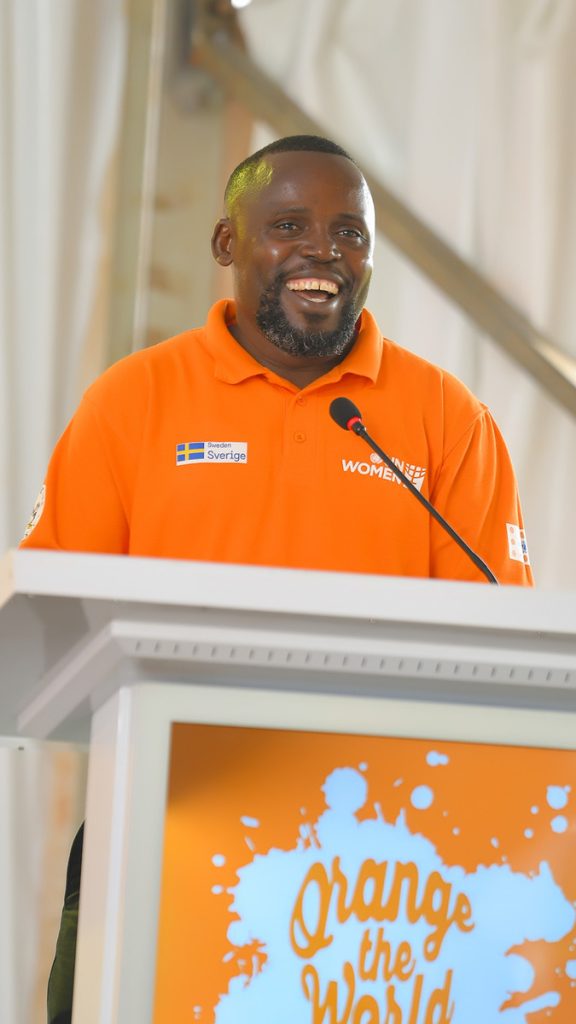 He applauded all families that have adopted the new parenting model of free conversations and interaction hence encouraging children to freely open up whenever they have challenges. Navio also acknowledged the role of his mother Mrs Maggie Kigozi as a human rights activist and a champion in fighting against Gender Based Violence in Uganda.
Jason Michael Bosak Diakité popularly known as Timbuktu from Sweden appreciated the wider platform provided by the music industry globally for artists to act as role models and champion of change. The rapper highlighted the need to respect women for their roles and support towards community development.
"I am a son and it is extremely important for me to respect my mother and all women. Also being a father to a beautiful daughter, I am always eager and looking forward to seeing the best future for her. I want daught to grow up in the world where she is able to feel safe and be allowed to freely associate without being discriminated or threatened because of her gender," he said.
Scholars & Alumni of Mastercard Foundation light up Achukudu Community, Napak District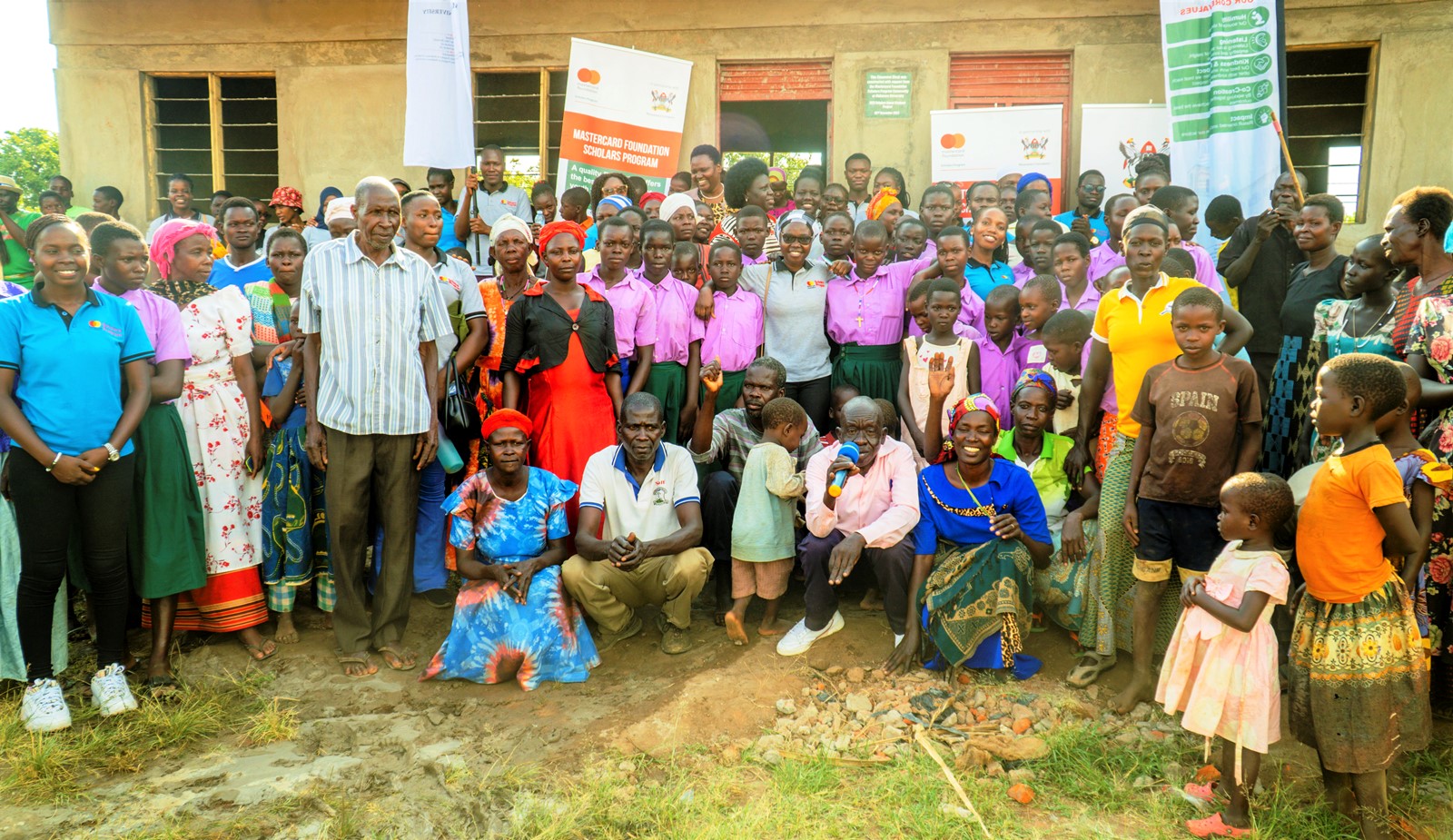 By Bernard Buteera
On Saturday 2nd December 2023, all roads led to Achukudu Community Primary School in Napak District, Karamoja sub-region, as the Scholars and Alumni of Mastercard Foundation at Makerere University commemorated their Scholars' Annual Day of Community Service (Giveback). The 2023 Scholars Annual Day of Community Service was held at Achukudu Community Primary School, Napak District in the Karamoja sub-region. Established in 2013, Achukudu Community School serves two ethnic communities—The Iteso and Karamojong.
With a total population of 1,097 pupils only three government-paid teachers, and nine community-paid teachers, the School faces a plethora of challenges. Key among the challenges is the lack of Classrooms, decent Ventilated Pit Latrines, and Desks. Therefore when the Scholars identified the School as one that deserved to be given a gift of a classroom block, it was a befitting choice!
The Scholars with support from the alumni, the Program Team, Members of the Steering Committee, and partners of the Scholars Program at Makerere University intervened by constructing a two-classroom block, which was supervised by one of the alumni who is an Engineer. Alongside the classroom block, the Scholars also provided 40 desks, helping the school meet UNEB Center eligibility criteria.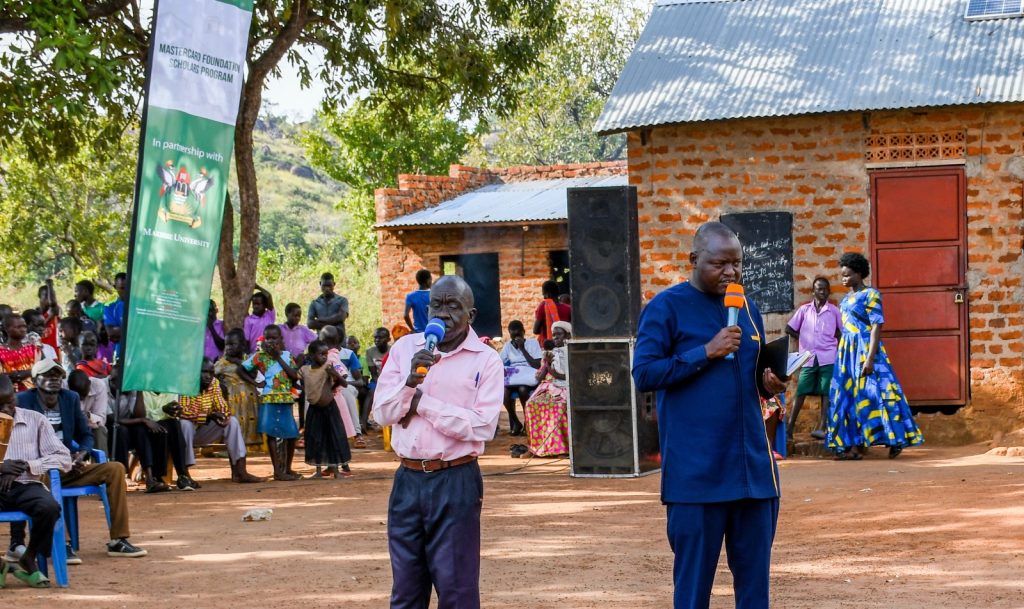 While presiding over the event, the area member of Parliament, Hon. John Bosco Ngoya, thanked the Scholars and alumni community at Makerere University for supporting the young pupils of Achukudu Primary School and the entire community by gifting them with a two-classroom block.
"Thank you Scholars and alumni of Mastercard Foundation at Makerere University for the Christmas gift of a classroom block to the young people and the entire community of Achukudu. This classroom block will go a long way in improving the learning environment of the young children of Achukudu primary school." Hon. Ngoya pointed out.
Hon. Ngoya called upon other people to emulate the Scholars and alumni of the Mastercard Foundation in embracing the spirit of giving back to the vulnerable people in the community. On his part, he donated One Million Five hundred shillings (1,500,000/=) to help the School purchase more desks, and he had earlier contributed One million shillings (1,000,000/=) towards the construction of the classroom block.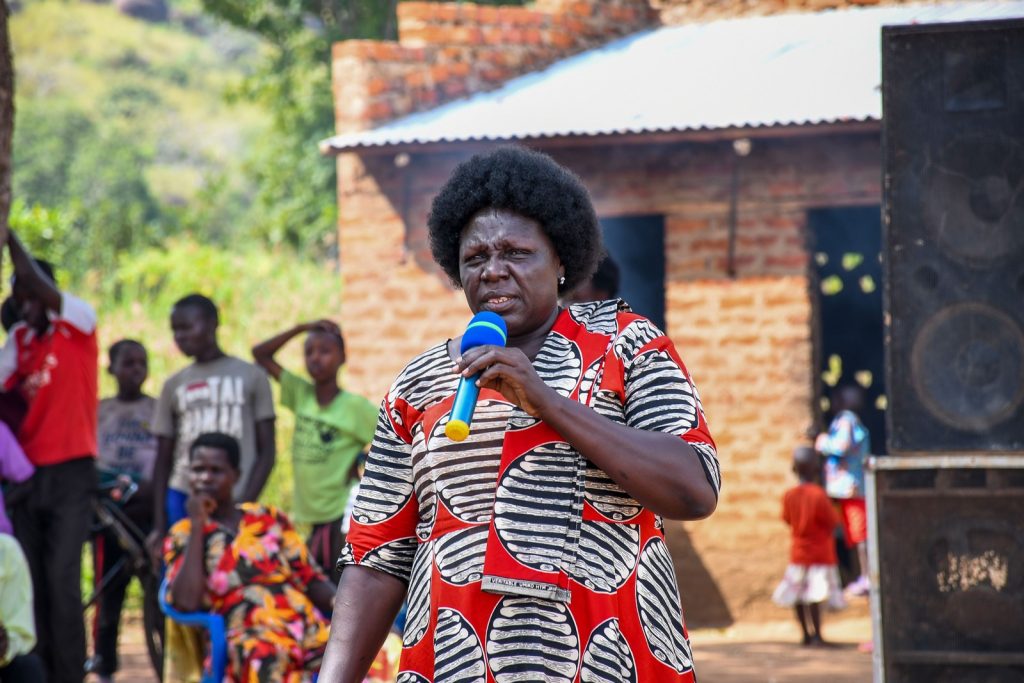 The District Education Officer (DEO) for Napak District, Ms. Joyce Nakoya, praised the Scholars Community for embracing and practicing the spirit of giving back to other people at an early age.
"Thank you Scholars and alumni of the Mastercard Foundation at Makerere for embracing the spirit of giving back to other people at such an early age. If all people gave back to the less privileged in our communities, we would have a better world for everyone." Ms. Nakoya pointed out.
Ms. Nakoya further pointed out every child deserves to study in a decent environment, therefore it was a befitting cause for the Scholars to construct a classroom block for the young pupils of Achukudu community primary school, who were studying in open grass thatched classrooms.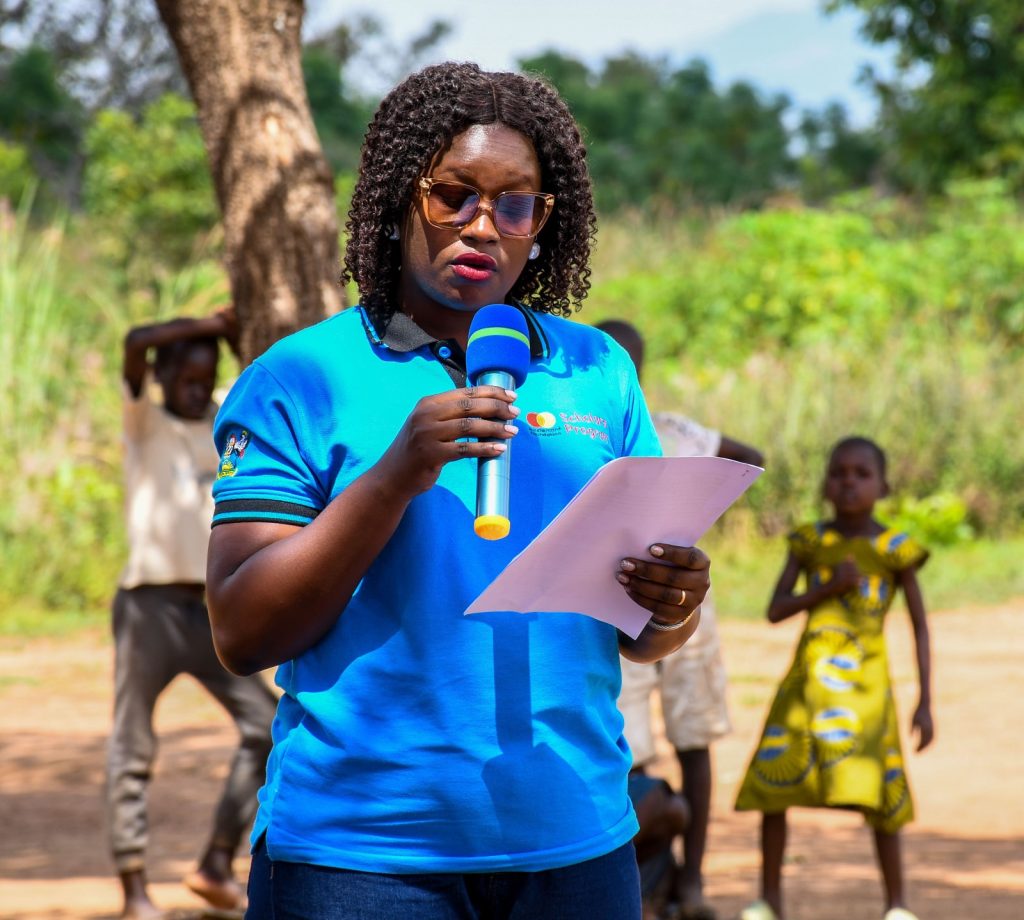 The Program Manager of the Mastercard Foundation Scholars Program at Makerere University, Ms. Jolly Okumu who led the team of Scholars, alumni, and staff to Karamoja thanked the community of Achukudu for supporting the Scholars to deliver the class block by contributing to the construction sand.
"We come here today to join with you as a community driven by a shared commitment to education, empowerment, and ethos of giving back. Today is a historic occasion as we celebrate the completion and commissioning of the classroom block, which is a remarkable testament to the transformative power of education and our unwavering spirit of community service." Ms. Jolly remarked.
The President of the Scholars Association, Mr. Godfrey Okello, thanked all the Scholars and alumni, and all stakeholders who contributed to the construction of the classroom block, which was a dream that became a reality.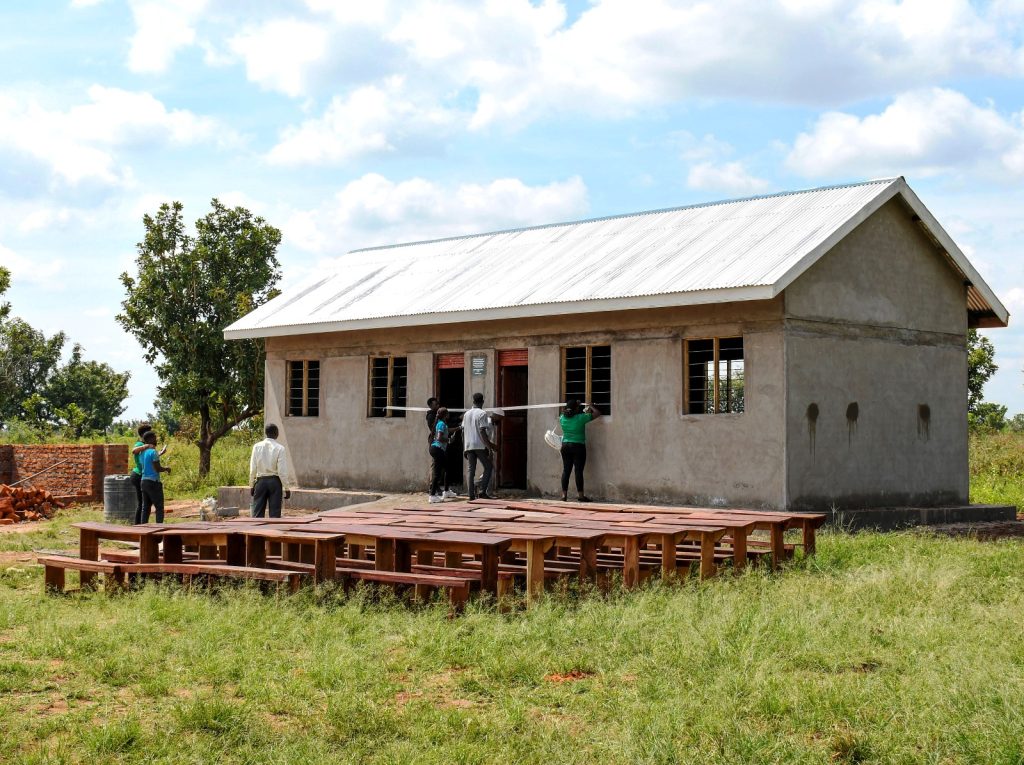 "I would like to thank my colleagues and people of goodwill who supported us to realize our dream of constructing this classroom for our young brothers and sisters of Achukudu Primary School. Together we can make a difference in the lives of our fellow young people in Uganda and Africa as a whole." Mr. Okello remarked.
The Headteacher of the School, Mr. Eryebu Raymond, who was visibly very excited was full of praises for Scholars and alumni of the Mastercard Foundation, for what he termed as an iconic classroom block they had gifted to his School.
"This day is very special to us, we will not see this day again. We are delighted to receive the Scholars and alumni of Mastercard Foundation from Makerere University, thank you for considering supporting our School" Mr. Eryebu excitedly remarked.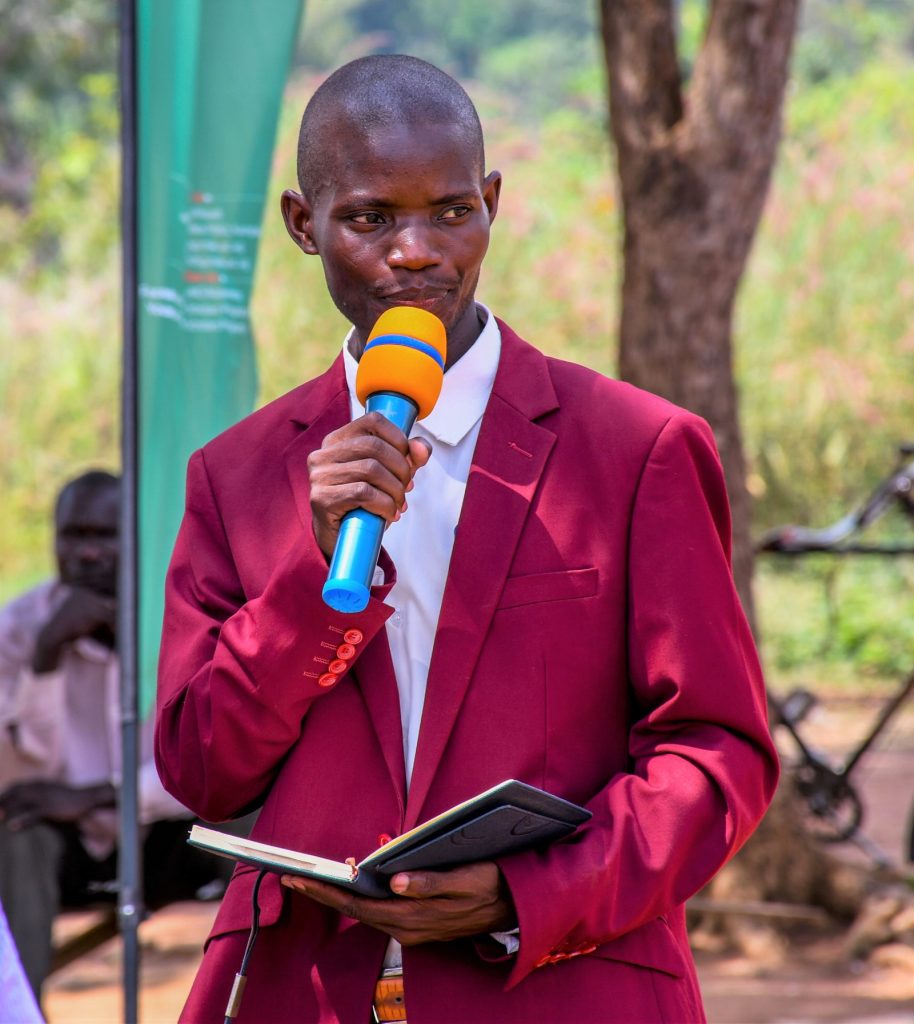 The Headteacher revealed that one of the major challenges the school was facing was an acute shortage of classrooms for his 1,097 pupils. He was therefore grateful to Mastercard Foundation Scholars for choosing to construct a two-class block for the School.
"This donation of a classroom block and Desks is a testament to your commitment to education and empowering the lives of the vulnerable people in the community. This classroom block and desks will go a long way in improving the quality of teaching and learning at our school." Mr. Eryebu further remarked.
The 2023 Scholars Annual Day of Community Service (Giveback) was punctuated with a lot of joy, pomp, and fanfare, as the pupils and the entire community of Achukudu danced and ululated at the commissioning of the classroom block. The construction of the classroom block and purchase of desks for Achukudu Community Primary School was made possible by generous contributions by the Scholars, alumni, the Program Team, and members of the Steering Committee.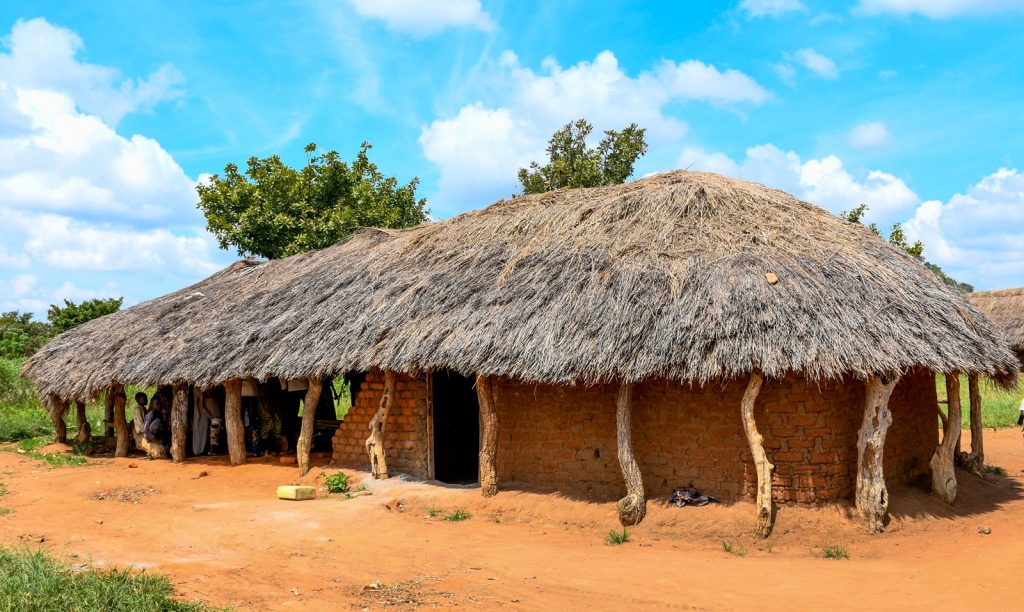 Among the Partners who made financial contributions towards the class block construction included; DFCU Bank, Post Bank, URA, Katumba Estates, Footsteps Furniture Ltd, and Sion Travels Ltd.
The Scholars and Alumni Day of Community Service (Give back) is an annual event, where Scholars and alumni of the Mastercard Foundation go out into the community to give back by providing solutions to challenges that a particular community is facing. Over the years Scholars have given back to the communities in numerous ways that range from offering professional services and erecting major projects like classroom blocks.
Bernard Buteera is the Communications and Public Relations Officer of the Mastercard Foundation Scholars Program at Makerere University.