Student presents gift to Prof. Nawangwe: He acknowledges VC's efforts in maintaining the University's pride and importance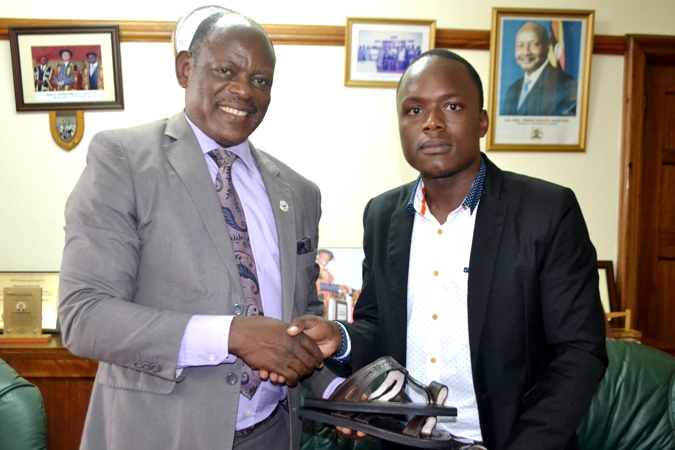 "I present this gift to you as a sign of appreciation for your tremendous role in nurturing students and your efforts in maintaining the University's pride and importance. Your relationship with students is indeed well paying. This is my work, through which I have been able to pay my tuition and facilitate myself for the three years I have been here." This is how overwhelmed Joseph Kayongo started his conversation when he met his Vice Chancellor, Prof. Barnabas Nawangwe.
Mr. Kayongo Joseph, hitherto an undergraduate student of Social Sciences, visited the Vice Chancellor Prof. Barnabas Nawangwe on Friday, 11th May 2018 at his office. He acknowledged the Vice Chancellor's love and dedicated efforts towards a better Makerere when he said, "I have been following your work ever since I joined Makerere University. By then you were the Deputy Vice Chancellor for Finance and Administration. Your passion for this institution's wellbeing is well expressed in your speeches and writings. That is why I have decided to present this gift to you Professor."
The Vice Chancellor thanked Mr. Kayongo for recognising his efforts at the University and equally appreciated his visit. Overjoyed to see his branded gift, labelled Makerere University Vice Chancellor, Prof Nawangwe acknowledged Kayongo's talent and creativity. He strongly commended his brilliance and zeal to start a business that has enabled him to meet his academic goals.
"I am so happy that this early morning, I am receiving a wonderful gift moreover from my student. My weekend is well made. The story about your academic journey is so inspiring. I am happy that you did not sit back but rather looked for opportune ways of supporting yourself," he said.
Prof. Nawangwe recognised Kayongo's innovative ideas and acclaimed the quality of the products he makes. Through various research and innovation programs, Makerere University has supported students' innovations with the aim of finding solutions to community challenges. "I am impressed that Kayongo is not going to look for jobs. He created his own job and he is ready to employ more people. I really acknowledge his hard work," he said.
Born in 1994 in Kayunga District, Joseph Kayongo's parents never got a chance to see their son grow into the hardworking and inspiring young man he is today. In an exclusive interview with Makerere University Public Relations Office, Kayongo revealed that he was not able to receive the basic needs any child could desire to have after his father died in 1995 and his mother followed shortly in 1996. He was left in the hands of his paternal grandmother who used to sell agricultural products to raise his school fees and cater for the household needs. Through his grandmother's efforts, he was able to finish senior six at YALE Secondary School Kayunga. Although he passed with good grades, he had little hope of joining university since he missed out on government sponsorship.
According to Kayongo, his dream was to join Makerere University and study Social Sciences with the aim of serving communities. The long vacation after senior six examinations gave him room to prepare himself for university.
"During my S.6 vacation, I engaged in agricultural activities. My grandmother had a big chunk of land where I planted maize. I was able to get a reasonable amount of money to help me start with registration at campus and to come to Kampala and start a life. I knew I could not sustain myself and raise school fees while digging in the village. I knew that I needed a job in town. So I had to budget the money I got from selling my produce well," he narrated.
Joining the shoe making business
Kayongo said that he picked interest in making craft shoes during his senior six vacation. He bought the idea from a neighbour in Kayunga who was doing the same business. "When I approached Mr. Sserwadda, he was willing to teach me how to make craft shoes. It is this idea that first crossed my mind when I thought of a business in Kampala that would sustain my academic needs. My focus was on high quality products, so I made a survey and realised that I could only get good leather and rubber materials from Jinja. That is how I started the business," he said.
"I made shoes and vended them around campus. I decided to also penetrate markets around the university. Vending is not easy but I persisted. I just needed to plan my time well, well knowing that I needed both money and books. I had to balance the two because the main reason why I joined the business was to raise school fees. I could not see myself failing to excel in my exams or failing to raise the tuition. I had to ensure that I raised the tuition while finding time for my books," he added.
With his degree in the bag, Kayongo has no plans of looking for a job. He is focused on expanding his business and tapping into both local and international markets. He has been able to introduce his products to different shops and supermarkets where he has been assured of market because of their good quality.
Kayongo ensures that he uses pure leather and rubber materials as that is what makes his products unique. Additionally, he has been able to secure a good machine that guarantees his quality. He is looking at employing more people when the business expands. He has so far trained 7 peers who help him make his products.
How he meets the market demand?
Kayongo said that, in the beginning the market was limited; he had to look for clients and only produced based on the market demand. However, today he even receives special orders from clients. "Shoe making is an easy task; all it needs is interest and purpose. I can make a pair of high quality shoes in just 3 hours. Secondly I have introduced other products such as wallets, belts, and hand bags to meet the demand. I hope for the best and my dream is to own a very big business of leather products with more employees. After this, I can safely say that I have impacted my community," he concluded.
Article by Nabatte Proscovia, Public Relations Office
A Successful Ph.D. Defense by Vianney Andrew Yiga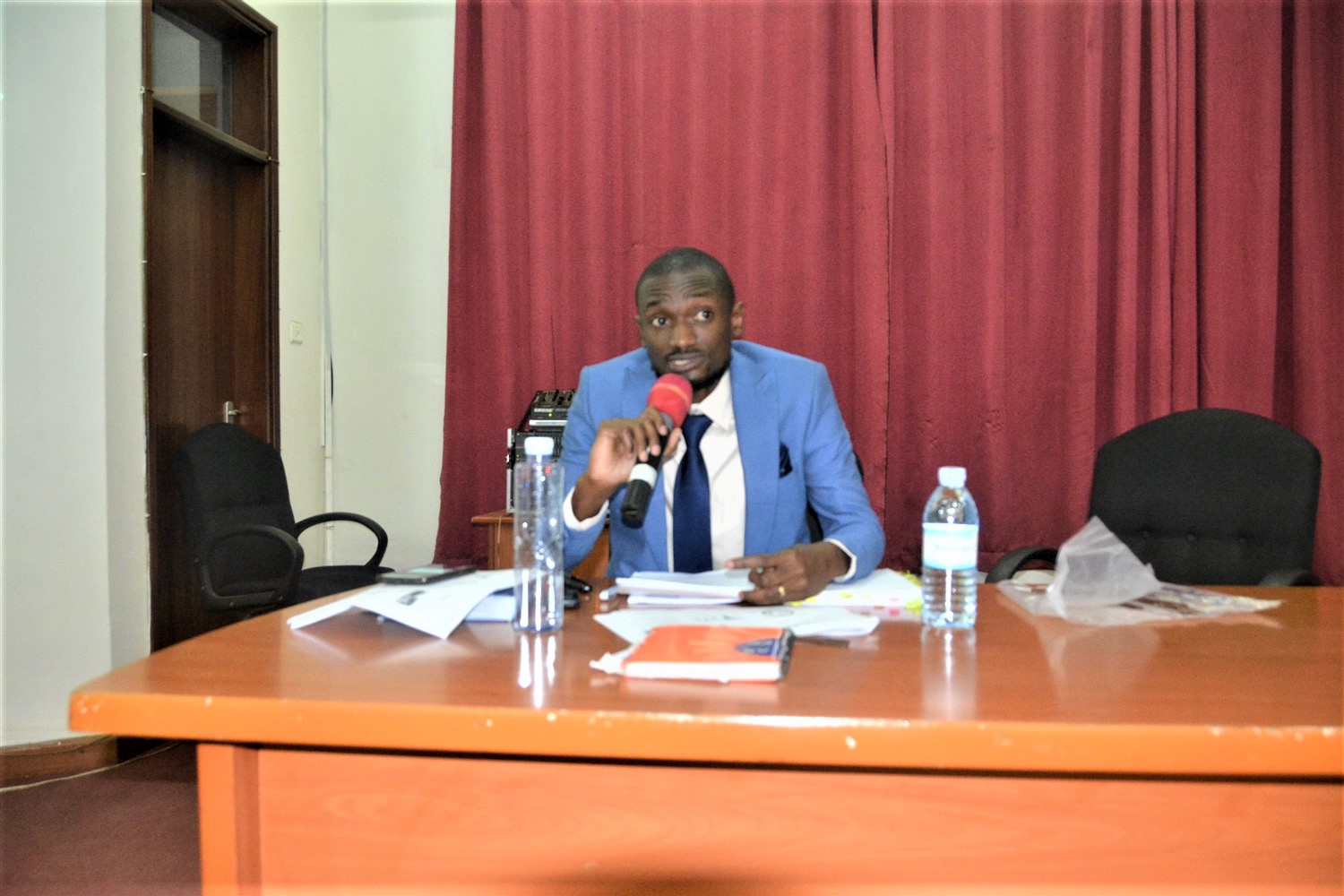 The CEDAT community is proud to share our congratulations to Vianney Andrew Yiga following his successful Ph.D. defense that happened yesterday Monday 3rd October 2022 at the College of Engineering, Design, Art, and Technology (CEDAT).
His Thesis was titled; Thermal Stability of Fiber- Reinforced Polylactic Acid Composites for Flameretarded Applications.
The candidate was supervised by Eng. Dr. Michael Lubwama and Eng. Dr. Peter W. Olupot both from the Department of Mechanical Engineering, at CEDAT.
Dr. John Wasswa, Department of Chemistry, College of Natural Sciences (CONAS), Makerere University was the opponent that interrogated the candidate to enable a clear understanding of the study.
Makerere University Launches National Parenting Draft Manual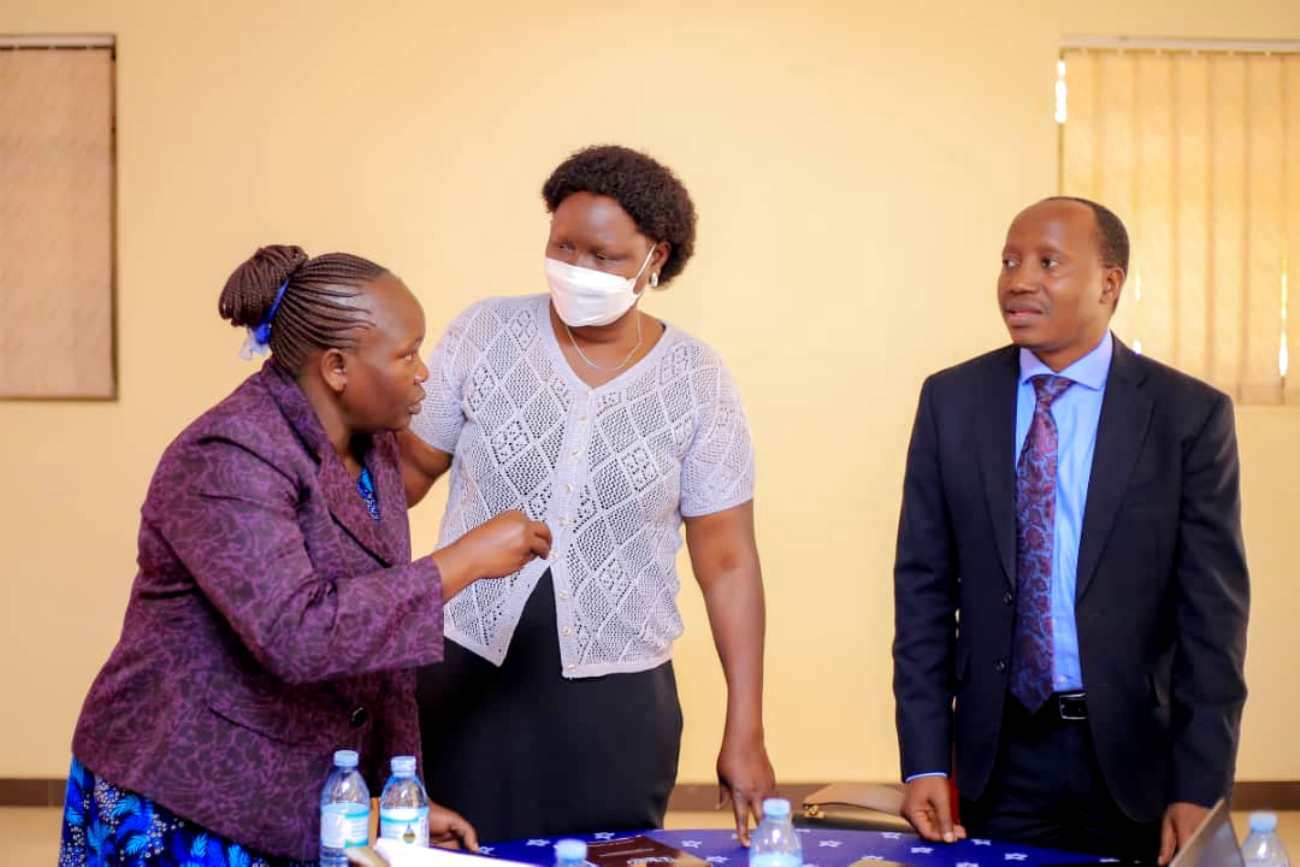 By Agnes Namaganda
On July 22nd 2022, Makerere University–Child Health and Development Centre (Mak–CHDC) launched a draft manual for the National Parenting Standards. The Centre has been working together with the Ministry of Gender, Labour and Social Development (MGLSD) with funding from UNICEF (United Nations Children's Emergency Fund), to develop standards that are agreeable to all organisations in the country that are involved in parenting work. The draft manual was being presented to members of a consortium that brings together all these organisations together, called the Parenting Agenda Consortium.
"We produce many documents and they are shelved," Irene Ayot Chono, who was speaking on behalf of UNICEF said. "We hope that this document will not be one of them," she emphasized.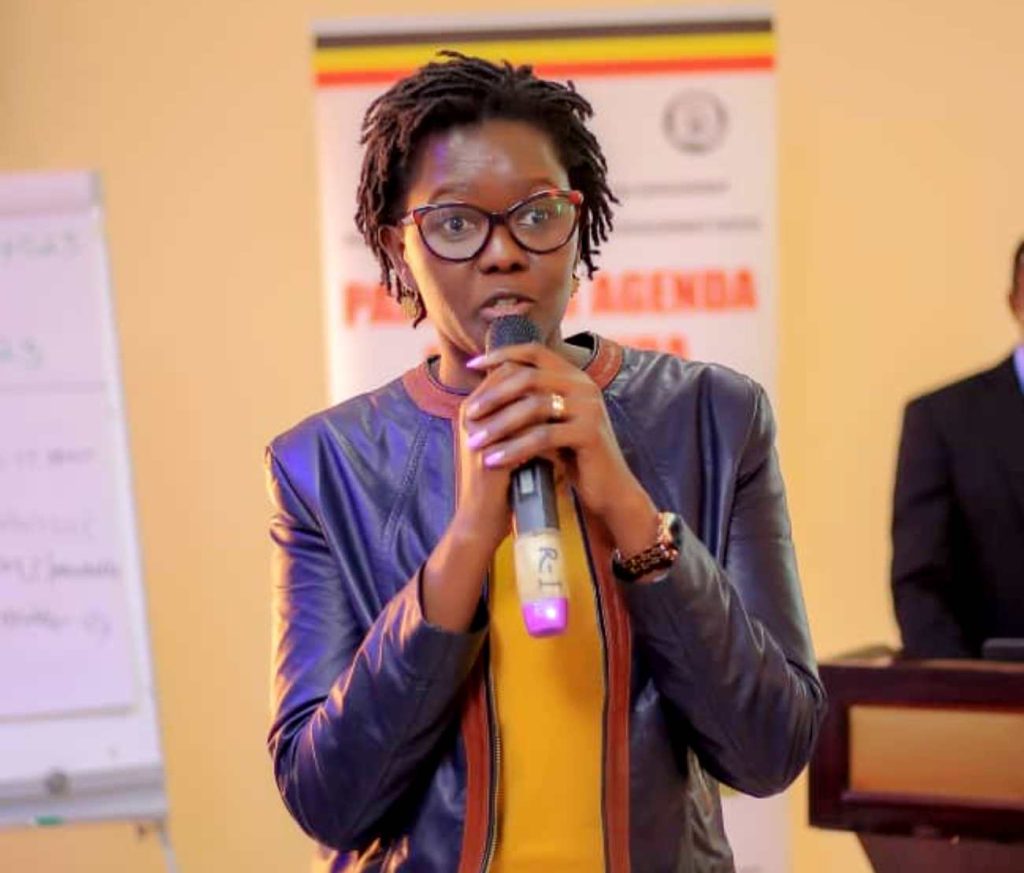 Dr. Godfrey Siu, the Principal Investigator from Mak-CHDC who presented the draft manual to participants, emphasized that if any organization is doing parenting work, there should be a minimum package that they should offer.
Draft Manual Content
The manual which will have several modules. These modules will be delivered face-to-face in 1.5 hour sessions. Some of these include; Module 6 which will focus on "understanding responsible masculinity and fatherhood" and on "understanding the concept of head of family."The draft manual also proposed that Module 11 focuses on Parenting in the 21st Century. Some of the sessions in this module will include Children and Technology, Contemporary Influence on Children and Modernity, Culture and Morality.Module 9 will focus on Parenting for Adolescents and some of the suggested sessions within this module are Needs for Adolescents and The Art of Communicating with Adolescents. Module 5 will focus on Preventing Violent Parenting and Promoting Alternative Discipline Strategies while Module 10 will be about Parenting to Address the Mental Health for Children and Adults.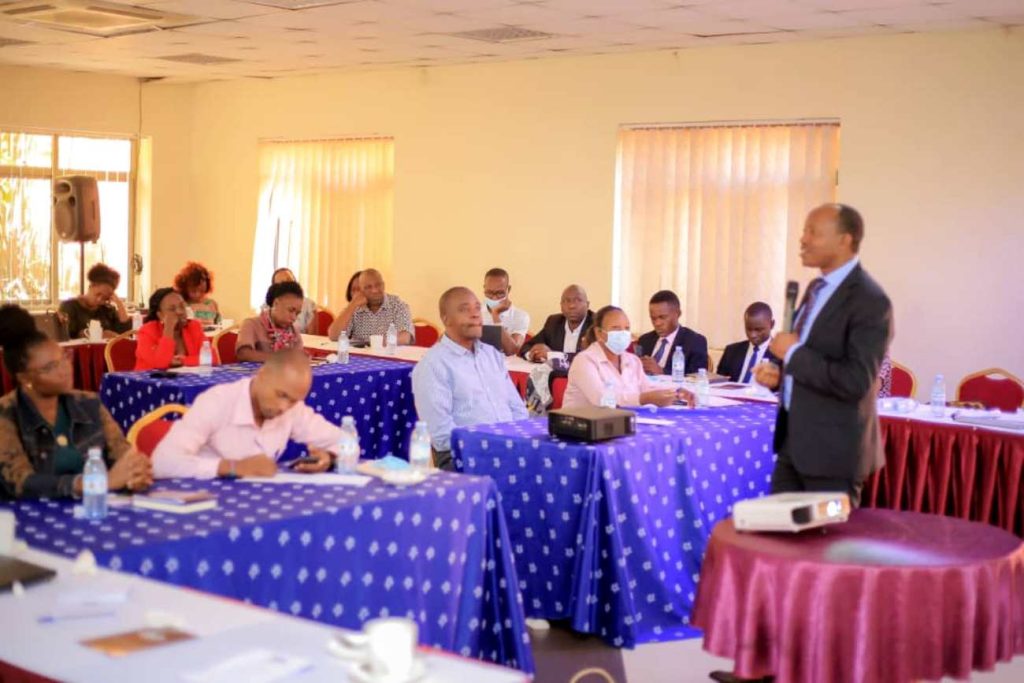 Participants' suggestions
After the presentation, participants raised several suggestions for discussion and consideration. These included whether there should be a module on spirituality since Uganda is a strongly religious nation. There was also the concern of how children in remand homes should be parented. Another concern raised by a participant was as to whether teachers who make an undeniable contribution to parenting, should be taken through the parenting manual.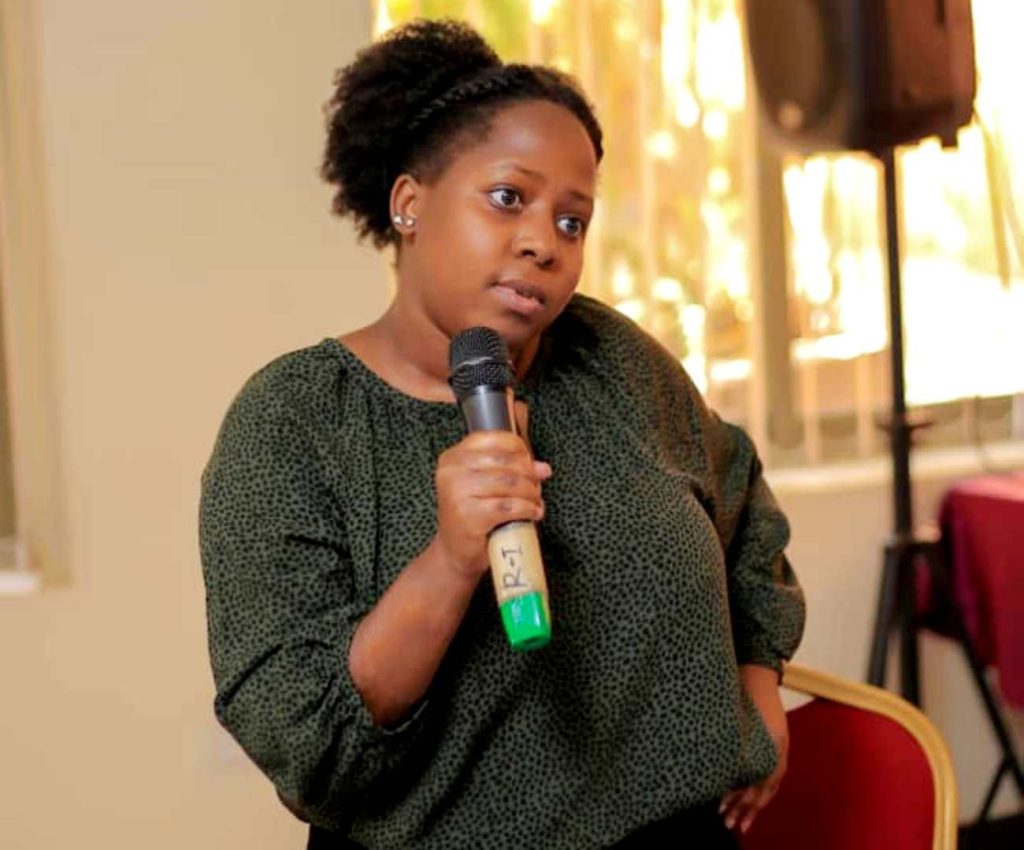 In her closing remarks, Ms. Juliana Naumo Akoryo, the Director of Cultural Affairs at the Ministry of Gender, Labour and Social Development (MGLSD) said that the manual is for the parenting organisations to utilize and not for MGLSD.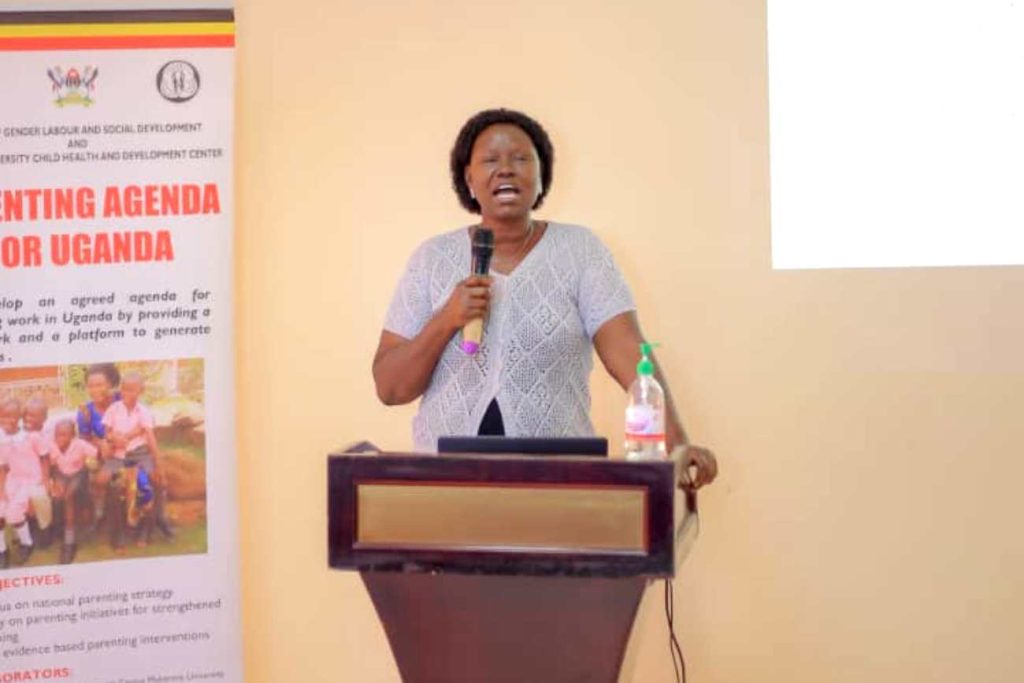 Ms. Chono also adjured the team behind the manual to use picture illustrations in the manual that can be relatable by the Ugandan parents.
Contact: Agnes Namaganda – agnesvioletnamaganda@gmail.com
Launch of Mak-RIF Round 4 Awards & PhD Call for Proposals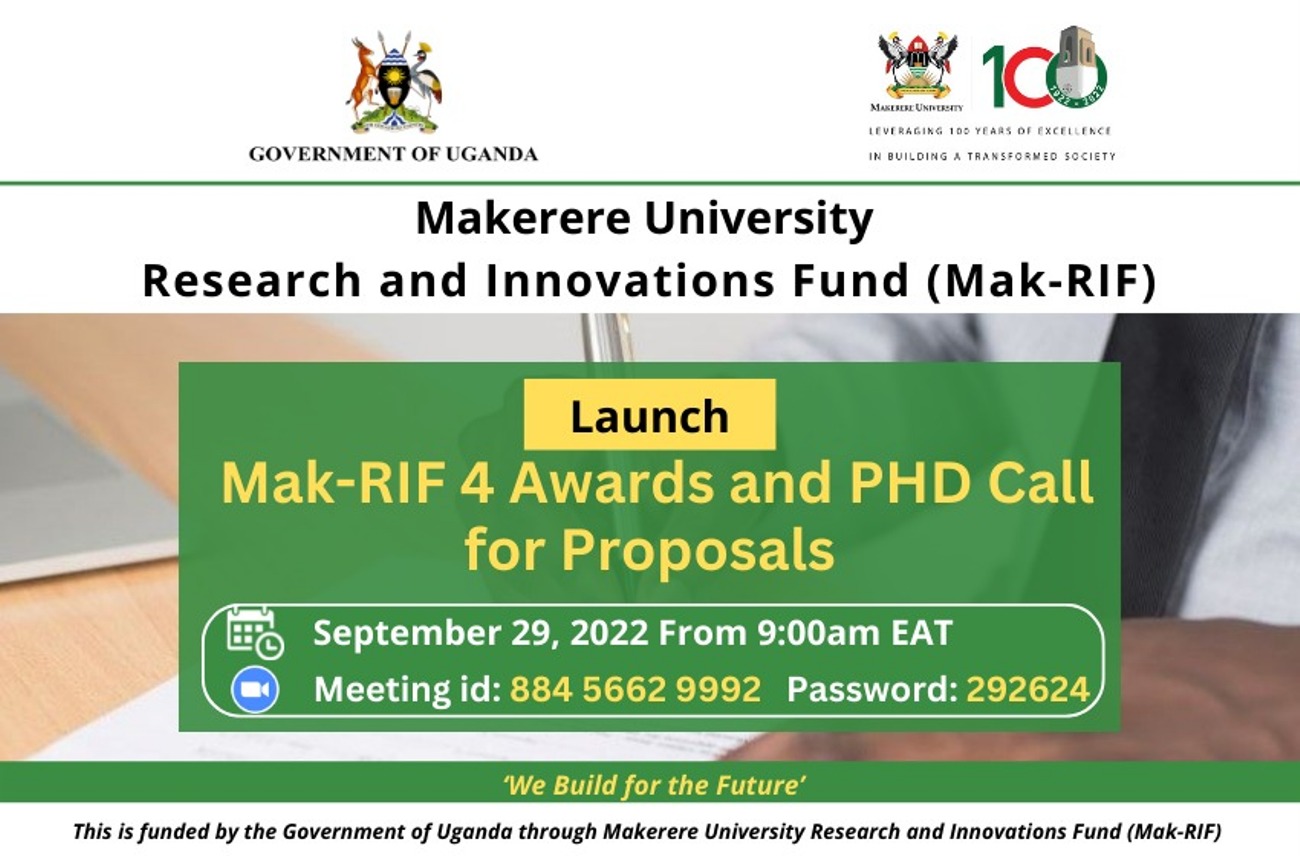 Makerere University received funding from the Government of the Republic of Uganda, earmarked to support high impact Research and Innovations. This unique initiative arose after engagements between the top University Management and the Government of Uganda. This fund illustrates the increasing importance that the Government attaches to Research and Innovation as a driver of development and transformation. The objective of the fund is to increase the local generation of translatable research and scalable innovations that address key gaps required to drive Uganda's development agenda. 
In the Financial years 2019/2020, 2020/2021 and 2021/2022 the Government of the Republic of Uganda through Mak-RIF has funded implementation of over 750 multidisciplinary research and innovations within the various Colleges, while engaging multiple stakeholders within and outside Makerere University. The Grants Management Committee (GMC) has finalized the award process for the Mak-RIF round 4 call for funding for this Financial Year 2022/2023.
The Grants Management Committee (GMC) hereby invites you to the Launch of the Mak-RIF Round 4 awards and PhD Call for Proposals scheduled to take place tomorrow Thursday 29th September 2022 from 9:00 to 10:00 a.m. EAT. 
Please use the following details to join the launch.
Register in advance for this meeting:
https://us06web.zoom.us/meeting/register/tZwpcu-urDIjE9ZgxdsbEmA2IkNMMiJVECt_ 
Meeting ID: 884 5662 9992
Password: 292624