Joshua Baitwa Mugyenyi Foundation gives UGX 10m to Makerere Female Scholarship Foundation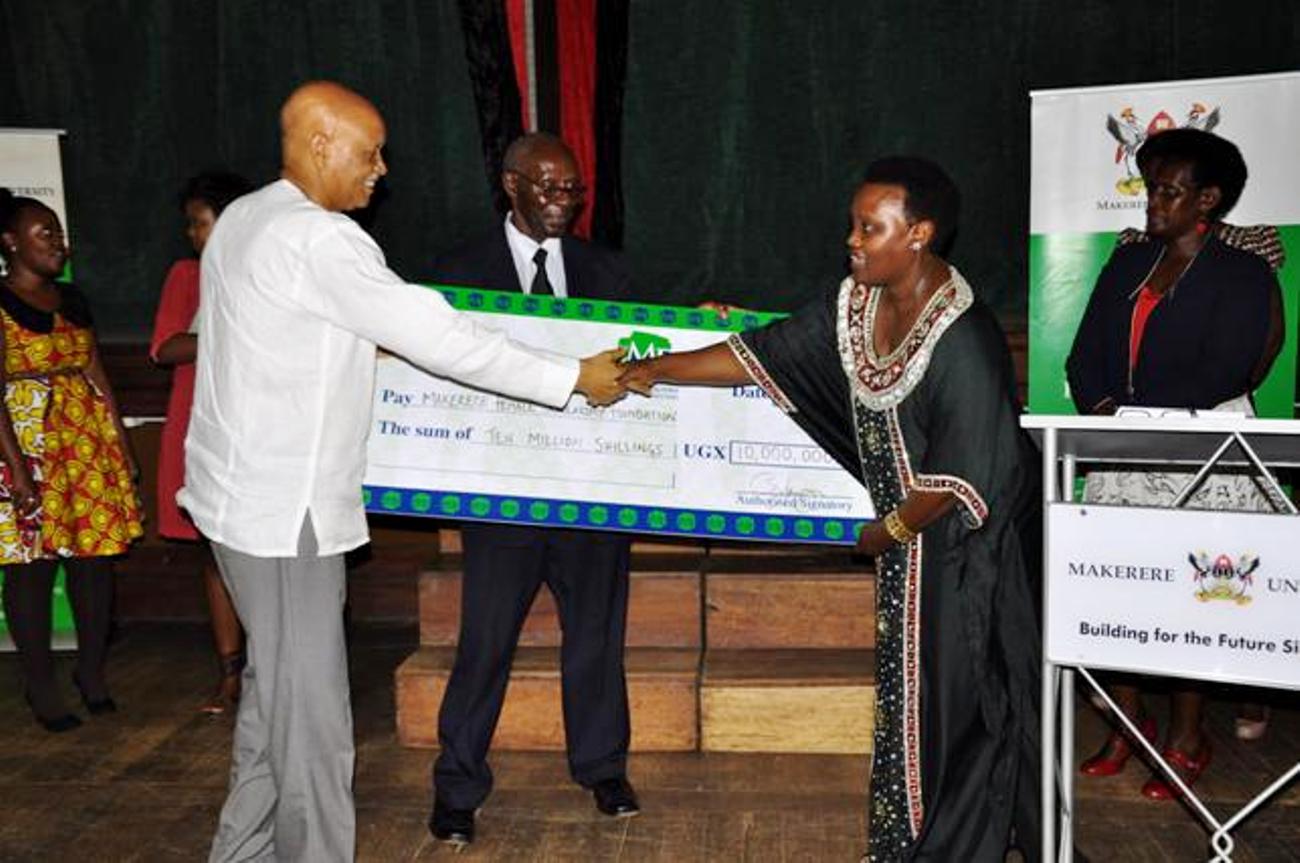 On 15th March 2013, Makerere University held the second Joshua Baitwa Mugyenyi Memorial Lecture in the University Main Hall. The Lecture, focused on the theme, A Living Monument of a Patriotic and Intellectual Mind, was delivered by the Guest of Honour, Hon Professor Ephraim Kamuntu, Minister of Water and Environment and long time friend of the Late Dr. Joshua Baitwa Mugyenyi.
Dr. Joshua Baitwa Mugyenyi was born on the 27th May 1947 in Kajara Country in Ankole Kingdom and died on 15th March 2002. He joined Makerere University in 1968 and pursued a Bachelor of Arts in Political Science and Public Administration.
While serving on the Student's Guild Executive of 1969/70, Joshua Mugyenyi, late Ambassador Daudi Taliwako and Professor Peter Anyang' Nyong'o conceived the Makerere Africa Lecture Series. Dr. Mugyenyi later became the Senior Lecturer at his alma mater, Makerere University. At the time of his death, he was serving on the Makerere University Council; the top policy making organ of his alma mater.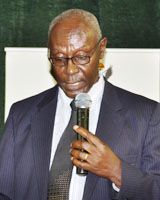 In a speech, read by Prof. Oswald Ndoleriire the Acting Principal, College of Humanities and Social Sciences, the Vice Chancellor of Makerere University thanked the Guest of Honor, Hon. Professor Ephraim Kamuntu for accepting to deliver a presentation during the Memorial Lecture.
"Today, we join the nation in celebrating the life of an ever optimistic and passionate leader-transformer and eloquent discussant of the socio-economic transformation of Uganda and Africa," read the Vice Chancellor's speech.
Professor John Ddumba-Ssentamu thanked the Mugyenyi family for donating UGX.10million shillings to the Makerere University Female Scholarship Foundation, which will support bright female students who come from socially and economically dis-advantaged backgrounds to access higher education.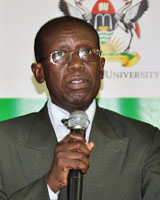 During the lecture, Dr. Charles Bwana, Dean of School of Social Sciences recalled the fond moments he shared with Dr. Joshua Baitwa Mugyenyi, "I was in the same class with him; he was frank and eloquent," he said.
He thanked the Mugyenyi family for the exemplary work that they had carried out as the Joshua Mugyenyi Foundation and was proud to say that the College of Humanities and Social Sciences was associated with the foundation.
Presenting the day's lecture, The Chief Guest, Hon. Prof. Ephraim Kamuntu, fondly recalled the memories of his first days at school with "Josh"; in reference to Dr. Joshua B. Mugyenyi.
"Joshua Baitwa Mugyenyi and I met for the first time at the Notice Board of Ntare School in 1962 as each of us was trying to find out where everything was; dormitory where to sleep, classroom where to go for classes, dinning-hall where to eat etc. We became friends and remained friends for the six years (1962-1967) of our stay in the school."
He went ahead and emphasized the moral values that Ntare school had placed in them, these include, Meritocracy and individual merit as a basis for recognition, Academic freedom and tolerance to listen to ideas of others, Non-sectarianism, Student participation in the administration and management of the school and Haven for vulnerable groups (Refugees and expellees from seminaries).
"While at Ntare School, Joshua Mugyenyi was a brilliant student and his peer-group at the school can testify to this fact. His peers included Richard Ntiru, the late Saul Mboijana, the late Frank Kamurari, Zake Bibangamba, Abedneg Bazibumba, Rev. Sam Kakiiza, Edward Kiiza and others who became prominent personalities in the country".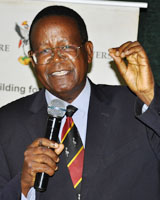 The period 1962-1967 during the time Uganda was undergoing a lot of political change brought forth Joshua Mugyenyi's passion for debating "He was one of the most active and eloquent students in debating these issues," noted Prof. Kamuntu.
Prof. Kamuntu thanked Makerere University's innovation in the Rebirth of the Makerere Africa Lecture Series which started on 2nd December 2011.
"I would like to thank Hon. Professor Peter Anyang' Nyong'o, the only one of the trio still living, for presenting the Inaugural lecture in the Re-birth of the Makerere Africa Lecture Series," he said.
The Chief Guest also commended the Department of Political Science and Public Administration and the College of Humanities and Social Sciences for organizing to be the 2nd Joshua Baitwa Mugyenyi Memorial Lecture, as held on the 11th Anniversary of his passing on. "I am truly honored!" he added.
While concluding in his speech, Prof. Kamuntu, pondered aloud on what exactly Dr. Mugyenyi would have asked if he were alive today.
"I believe that if he was alive today, he would point out to Government and Makerere University the urgent need to address the youth unemployment beginning with the need to transform our education and training system. He would point out the need for Uganda to start producing the skills needed for expanding our economy and create more jobs. And while he would underscore the onus on Government and our education system; I believe Joshua would also do something about it in his own capacity," said Prof. Kamuntu.
Mr. Aaron Mukwaya, a Lecturer in the Department of Political Science and Public Administration and a former student of Dr. Joshua Mugyenyi, speaking as the main discussant of the lecture said: "He was brilliant, friendly and not boring. His class was interactive. It was a fond time for me. You could not miss his voice. I am sure he is with us in spirit."
Mr. Mukwaya pointed out how his simplicity and boldness made him a unique Lecturer. Dr. Mugyenyi was a Pan Africanist who always looked at the problems in Uganda on a wider context. His zeal and love for Education, made him focus on helping and teaching. "If you do not have a degree, you cannot build your village," recalled Mr. Mukwaya of a statement the late Joshua Mugyenyi always made.
"He was a thinker and would always look for solutions," added Mr. Mukwaya.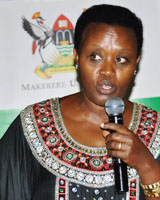 Speaking on behalf of the Mugyenyi family, Mrs. Mary Mugyenyi, thanked the Department of Political Science, for inviting Hon Prof. Ephraim Kamuntu to deliver the second Joshua Mugyenyi memorial lecture, further adding; "The institution made him what he was. It was his home as well mine."
She highlighted the importance of The Joshua Mugyenyi Education Foundation which honours the passion for Education as well as enables the talented youth to contribute to the development of their communities, country and region.
The Foundation it also a targeted scholarship fund that will help the Bright but Disadvantaged Youth obtain Tertiary and University Education. Mrs. Mugyenyi thereafter handed over a dummy check worth Ten Million shillings to the Makerere University Female Scholarship Fund (FSF) on behalf of the Foundation.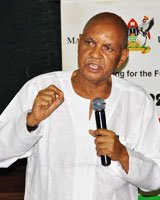 The Chancellor, Makerere University, Prof George Mondo Kagonyera in his remarks challenged the audience to portray the level of intellectualism that the Late Mugyenyi portrayed.
"Our level of intellectualism has become shallow; we should go back to those times."
He further went ahead to challenge the students to start thinking on their own and use their minds to create new ideas especially in a recognised institution like Makerere University.
The Chancellor thanked the Mugyenyi family for their support, as well as the College of Humanities and Social Sciences specifically the Department of Political Science, friends and relatives for honouring the late Dr. Joshua B. Mugyenyi.
The memorial lecture concluded with a cocktail in Senior Common Room, Main Building.
Related story:
Makerere honours late Dr Joshua Baitwa Mugyenyi
Angella Muganga, Intern, Public Relations Office
A Successful Ph.D. Defense by Vianney Andrew Yiga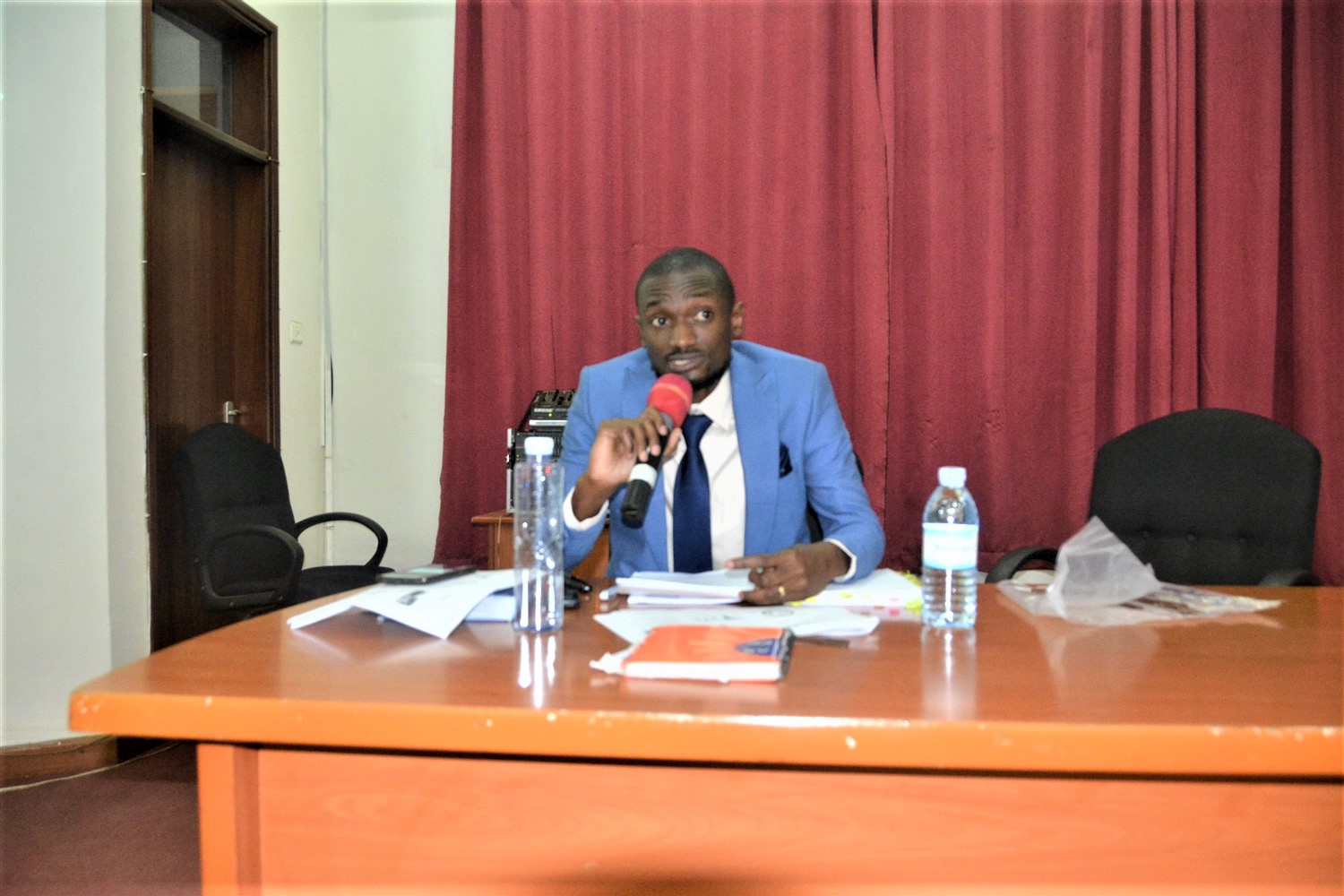 The CEDAT community is proud to share our congratulations to Vianney Andrew Yiga following his successful Ph.D. defense that happened yesterday Monday 3rd October 2022 at the College of Engineering, Design, Art, and Technology (CEDAT).
His Thesis was titled; Thermal Stability of Fiber- Reinforced Polylactic Acid Composites for Flameretarded Applications.
The candidate was supervised by Eng. Dr. Michael Lubwama and Eng. Dr. Peter W. Olupot both from the Department of Mechanical Engineering, at CEDAT.
Dr. John Wasswa, Department of Chemistry, College of Natural Sciences (CONAS), Makerere University was the opponent that interrogated the candidate to enable a clear understanding of the study.
Makerere University Launches National Parenting Draft Manual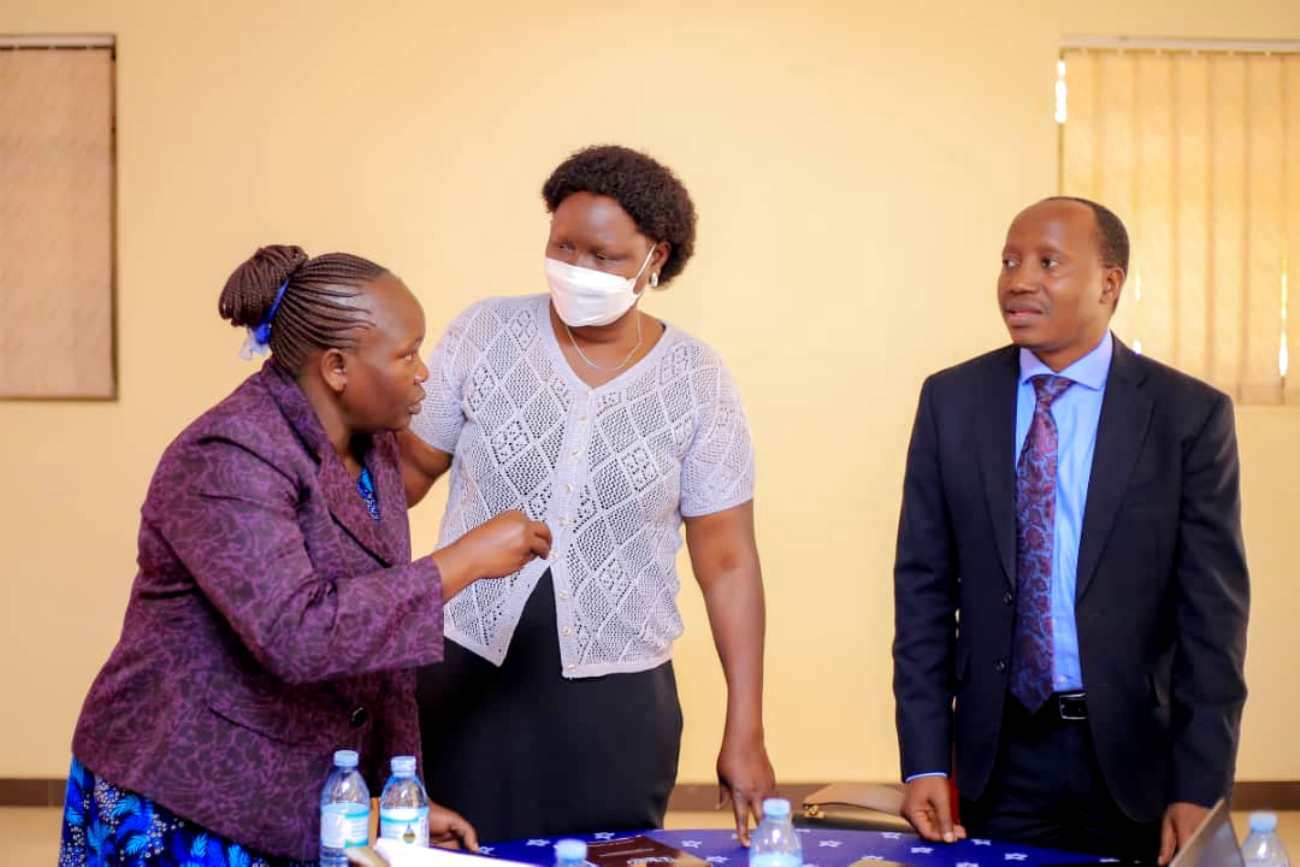 By Agnes Namaganda
On July 22nd 2022, Makerere University–Child Health and Development Centre (Mak–CHDC) launched a draft manual for the National Parenting Standards. The Centre has been working together with the Ministry of Gender, Labour and Social Development (MGLSD) with funding from UNICEF (United Nations Children's Emergency Fund), to develop standards that are agreeable to all organisations in the country that are involved in parenting work. The draft manual was being presented to members of a consortium that brings together all these organisations together, called the Parenting Agenda Consortium.
"We produce many documents and they are shelved," Irene Ayot Chono, who was speaking on behalf of UNICEF said. "We hope that this document will not be one of them," she emphasized.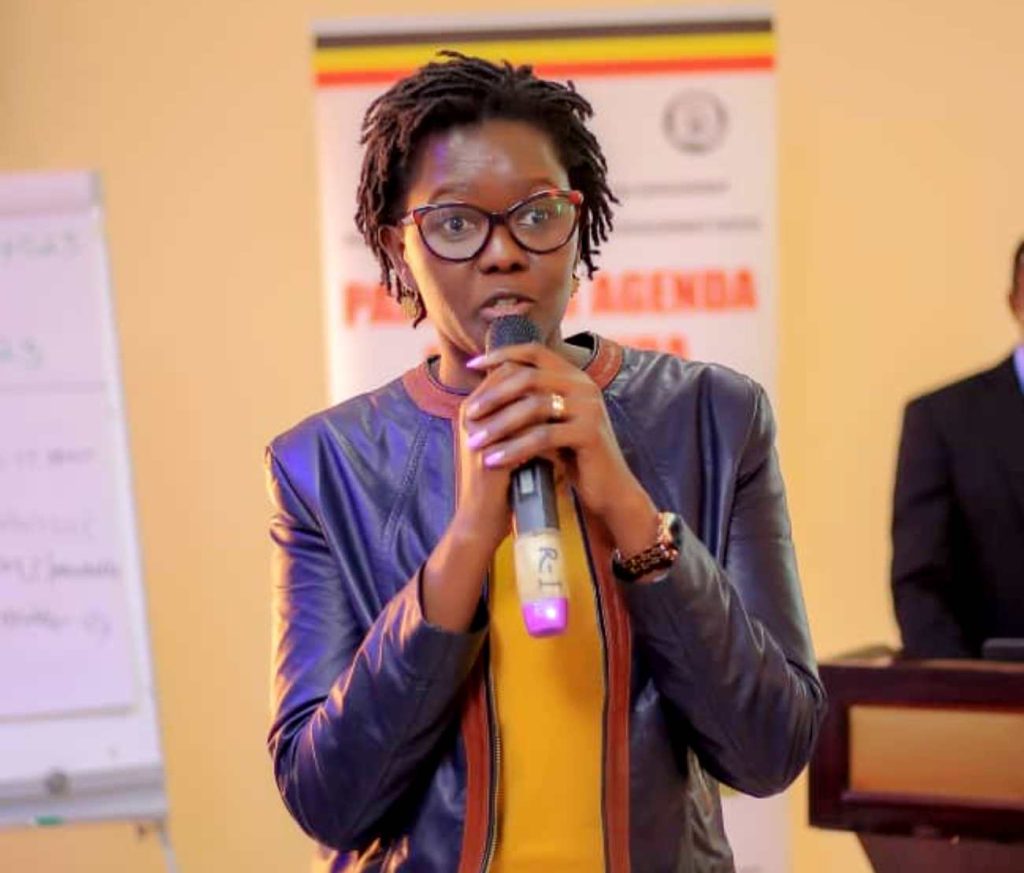 Dr. Godfrey Siu, the Principal Investigator from Mak-CHDC who presented the draft manual to participants, emphasized that if any organization is doing parenting work, there should be a minimum package that they should offer.
Draft Manual Content
The manual which will have several modules. These modules will be delivered face-to-face in 1.5 hour sessions. Some of these include; Module 6 which will focus on "understanding responsible masculinity and fatherhood" and on "understanding the concept of head of family."The draft manual also proposed that Module 11 focuses on Parenting in the 21st Century. Some of the sessions in this module will include Children and Technology, Contemporary Influence on Children and Modernity, Culture and Morality.Module 9 will focus on Parenting for Adolescents and some of the suggested sessions within this module are Needs for Adolescents and The Art of Communicating with Adolescents. Module 5 will focus on Preventing Violent Parenting and Promoting Alternative Discipline Strategies while Module 10 will be about Parenting to Address the Mental Health for Children and Adults.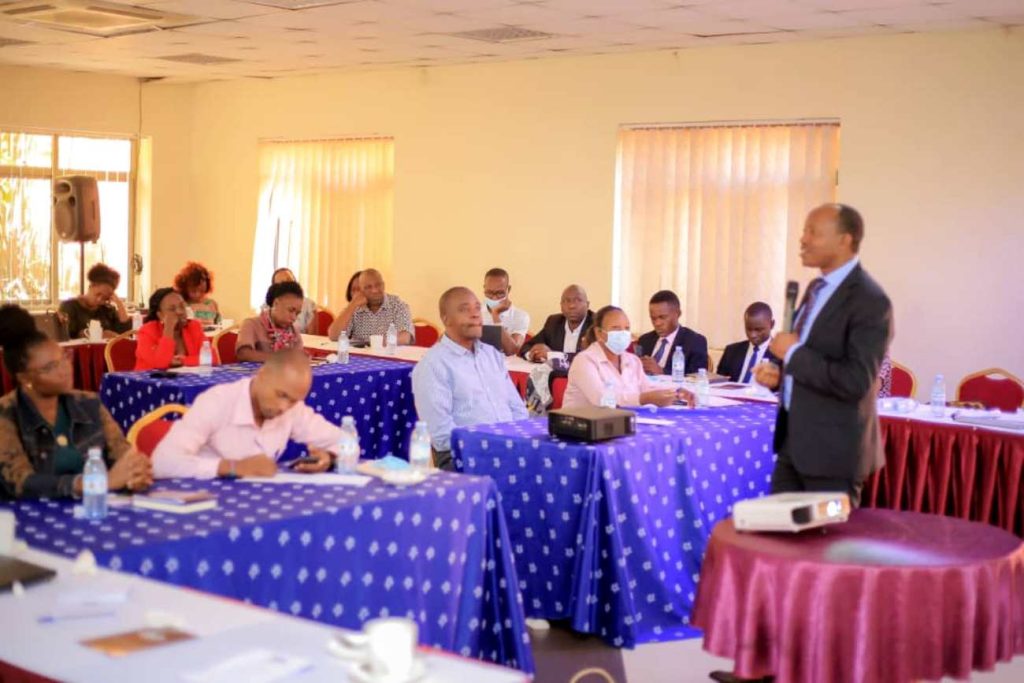 Participants' suggestions
After the presentation, participants raised several suggestions for discussion and consideration. These included whether there should be a module on spirituality since Uganda is a strongly religious nation. There was also the concern of how children in remand homes should be parented. Another concern raised by a participant was as to whether teachers who make an undeniable contribution to parenting, should be taken through the parenting manual.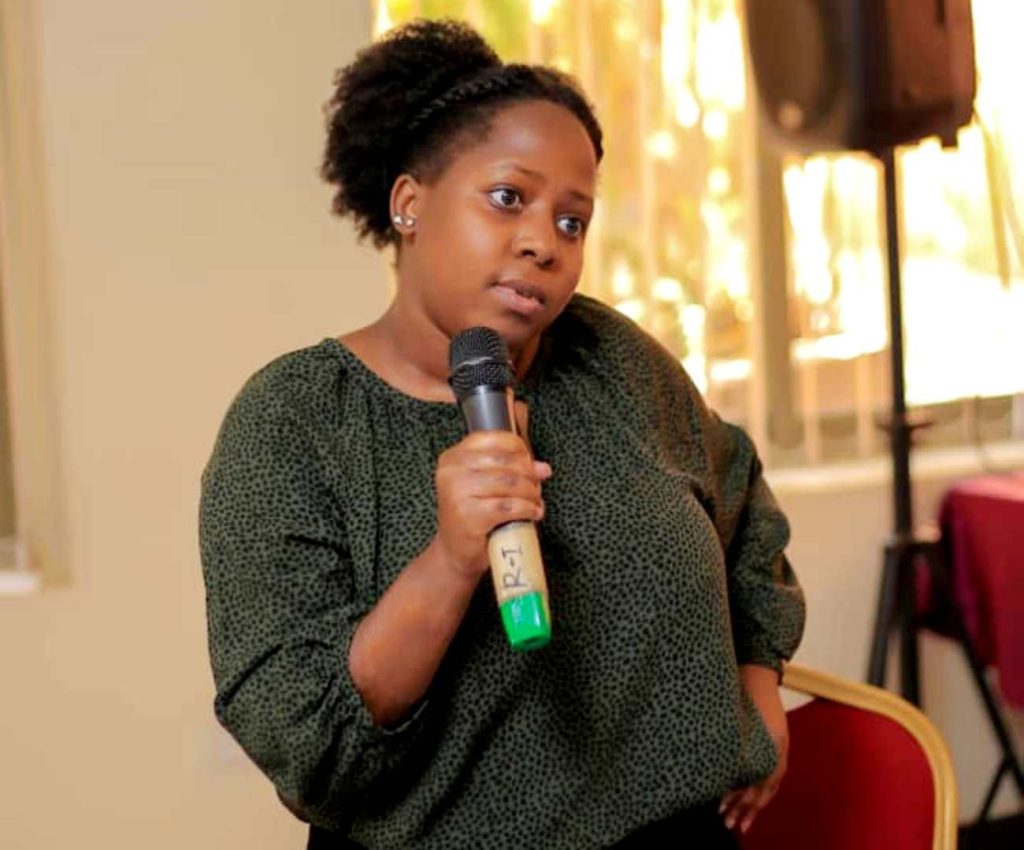 In her closing remarks, Ms. Juliana Naumo Akoryo, the Director of Cultural Affairs at the Ministry of Gender, Labour and Social Development (MGLSD) said that the manual is for the parenting organisations to utilize and not for MGLSD.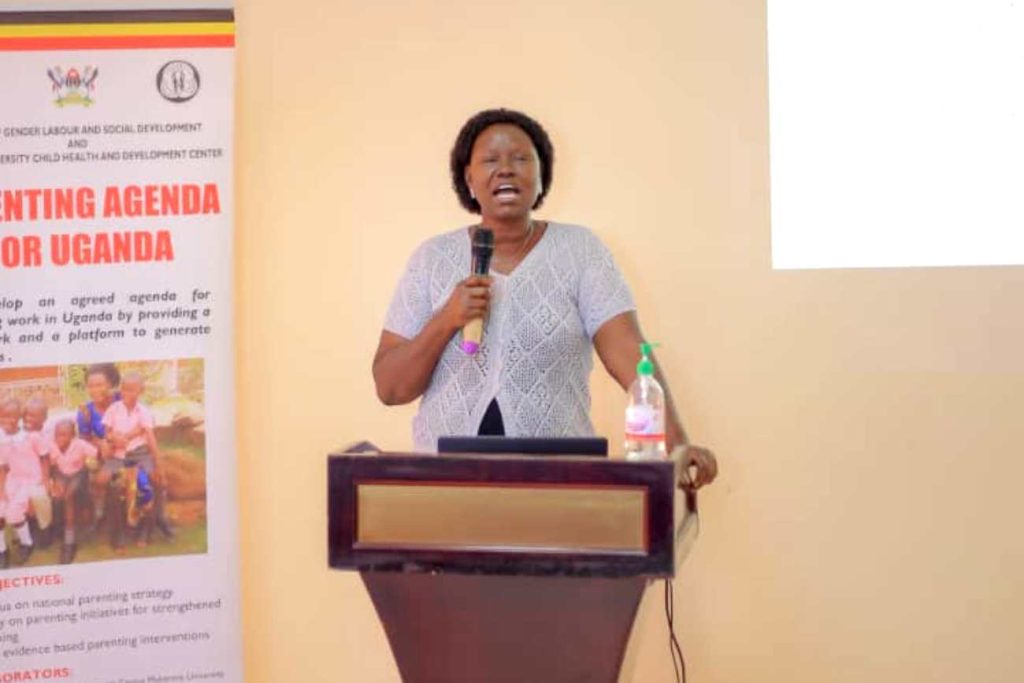 Ms. Chono also adjured the team behind the manual to use picture illustrations in the manual that can be relatable by the Ugandan parents.
Contact: Agnes Namaganda – agnesvioletnamaganda@gmail.com
Launch of Mak-RIF Round 4 Awards & PhD Call for Proposals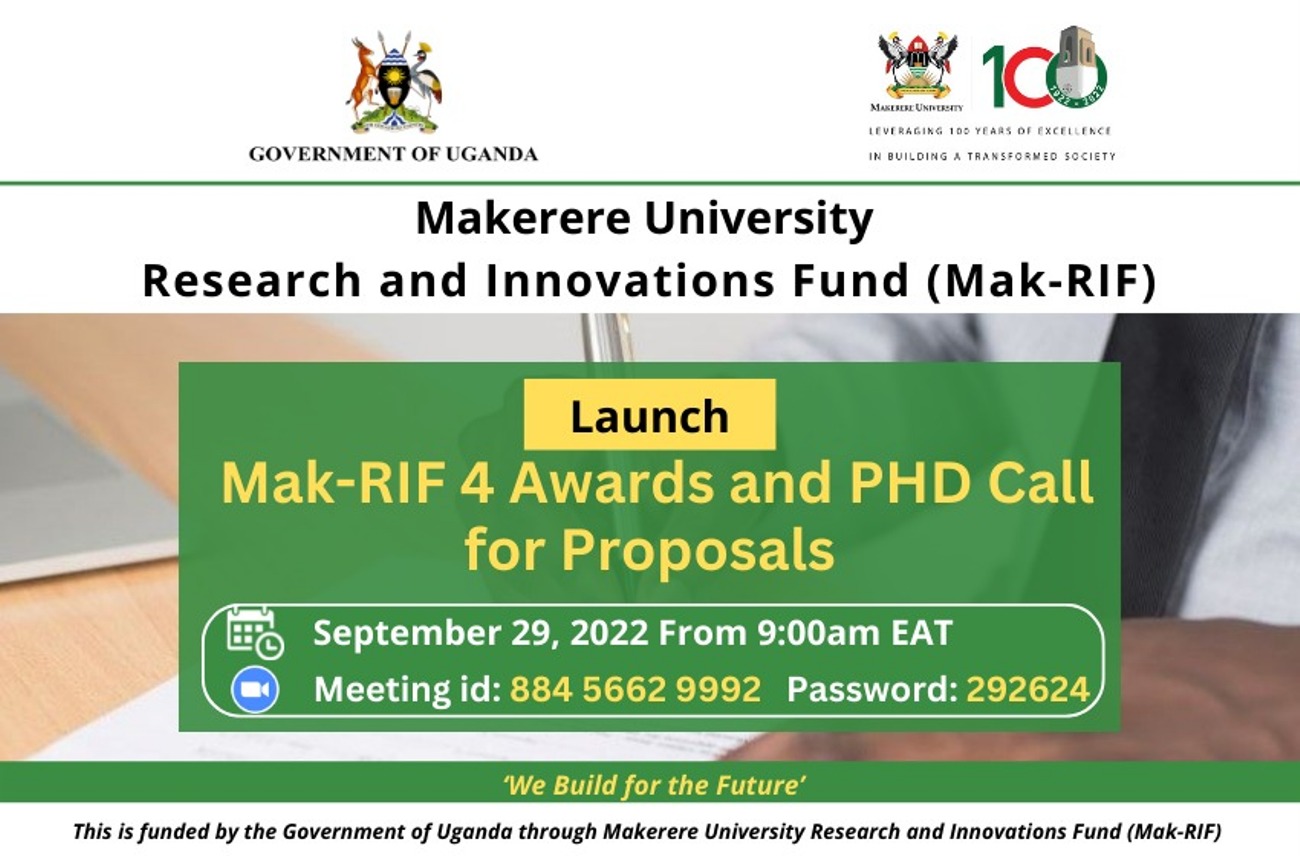 Makerere University received funding from the Government of the Republic of Uganda, earmarked to support high impact Research and Innovations. This unique initiative arose after engagements between the top University Management and the Government of Uganda. This fund illustrates the increasing importance that the Government attaches to Research and Innovation as a driver of development and transformation. The objective of the fund is to increase the local generation of translatable research and scalable innovations that address key gaps required to drive Uganda's development agenda. 
In the Financial years 2019/2020, 2020/2021 and 2021/2022 the Government of the Republic of Uganda through Mak-RIF has funded implementation of over 750 multidisciplinary research and innovations within the various Colleges, while engaging multiple stakeholders within and outside Makerere University. The Grants Management Committee (GMC) has finalized the award process for the Mak-RIF round 4 call for funding for this Financial Year 2022/2023.
The Grants Management Committee (GMC) hereby invites you to the Launch of the Mak-RIF Round 4 awards and PhD Call for Proposals scheduled to take place tomorrow Thursday 29th September 2022 from 9:00 to 10:00 a.m. EAT. 
Please use the following details to join the launch.
Register in advance for this meeting:
https://us06web.zoom.us/meeting/register/tZwpcu-urDIjE9ZgxdsbEmA2IkNMMiJVECt_ 
Meeting ID: 884 5662 9992
Password: 292624